Atlas Architects has designed a new house in Melbourne, Australia, that features a Shou Sugi Ban (burnt wood) siding.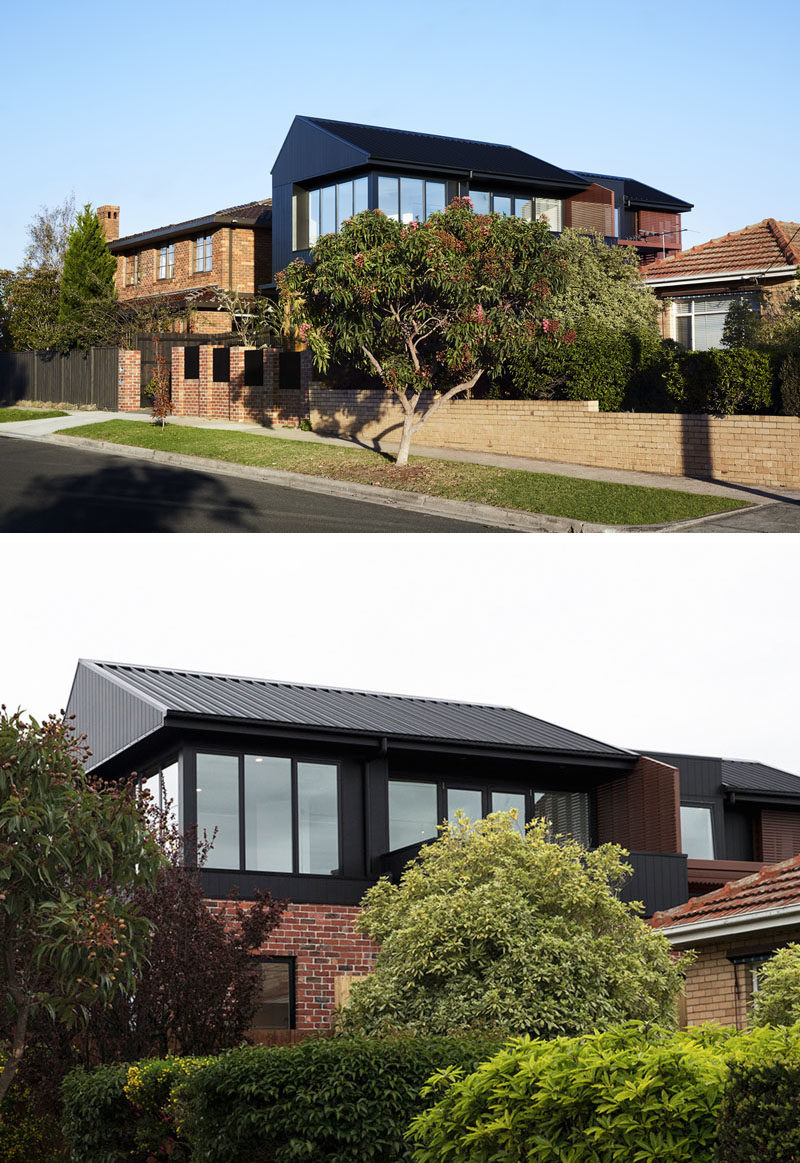 ---
In addition to the burnt wood siding, the home also makes use of recycled red bricks and a natural finish shiplap timber cladding.
---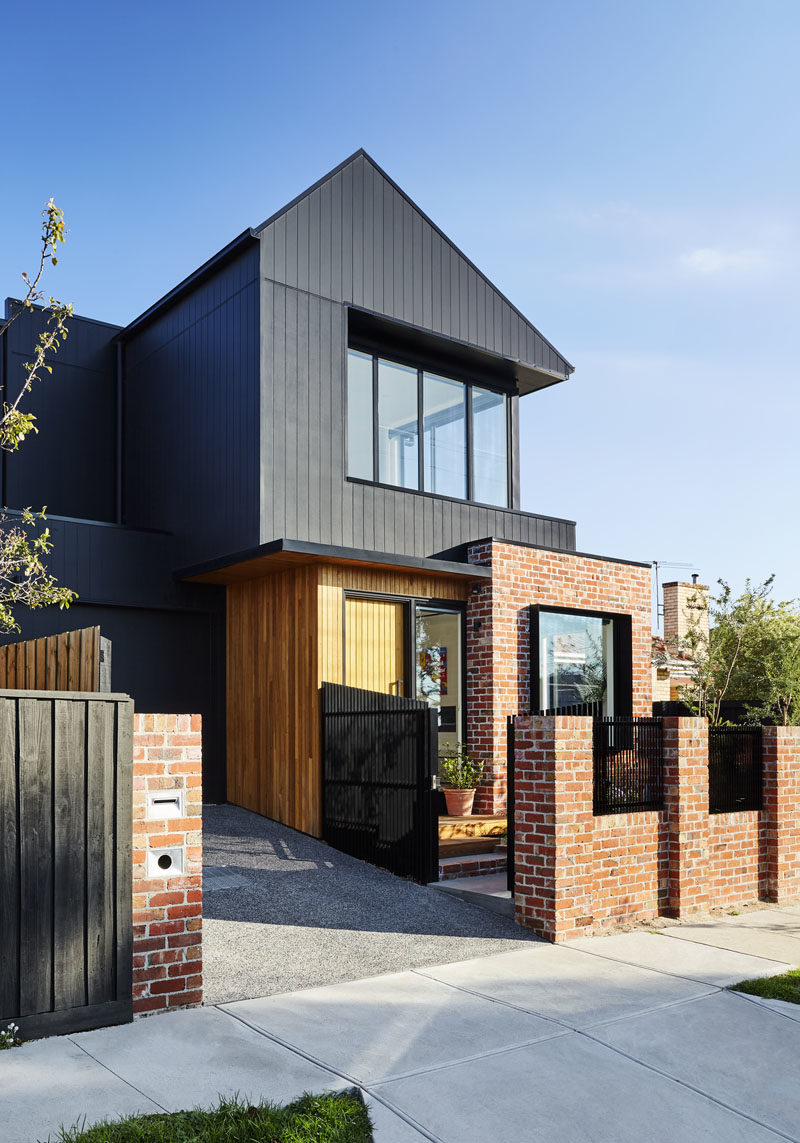 ---
Surrounded by the recycled bricks is a deep steel window box detail that adds depth and shadow to the facade.
---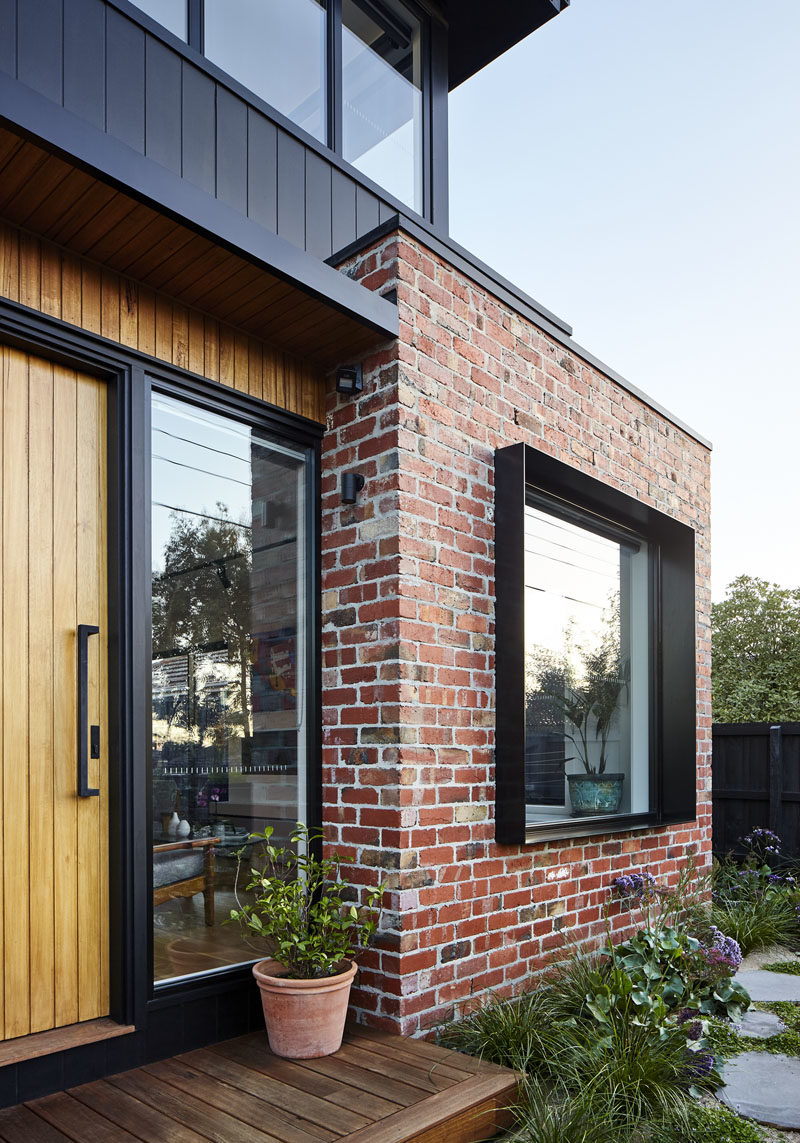 ---
Inside, the living room enjoys the benefits of the windows on the front of the house, with an abundance of natural light filling the room. Wrap around low cabinets provide storage and a place to display plants and the television. A fireplace has been built into the wall to add warmth on a cool night.
---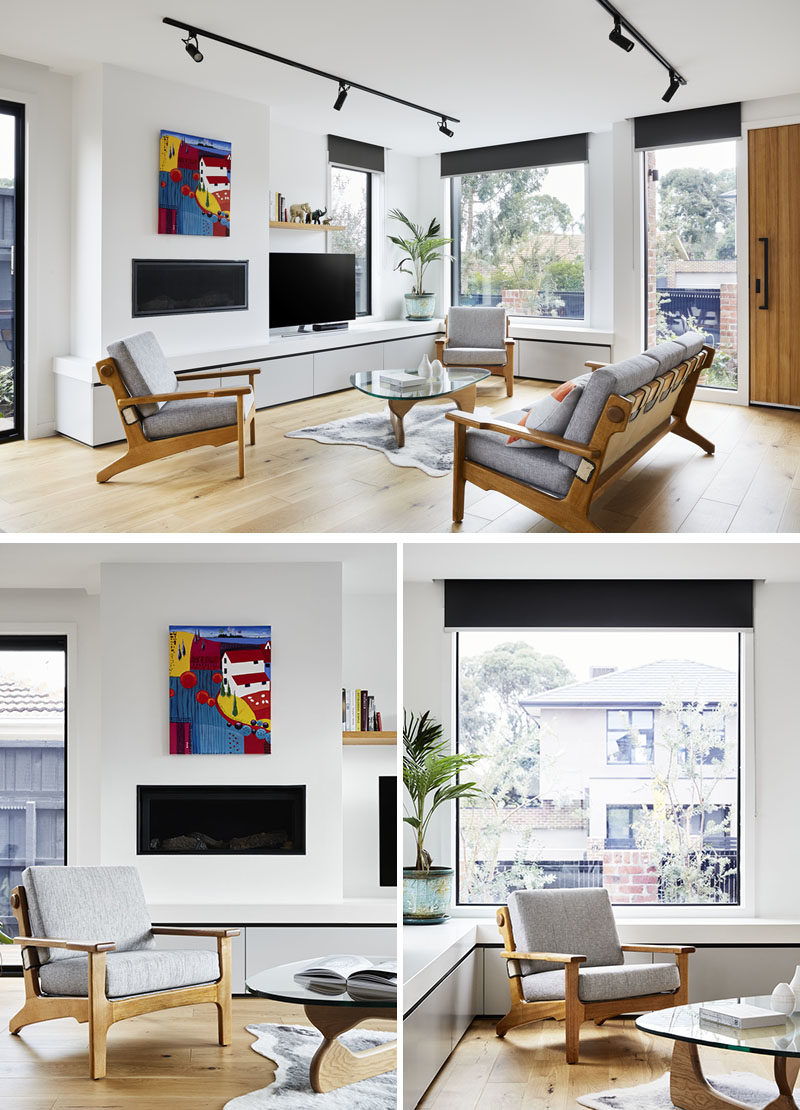 ---
Adjacent to the living room is the dining room that's set up to accommodate 8 people, while tucked into a large nook is the kitchen. In the kitchen minimalist black cabinets have been paired with white cabinets to create complement the black furnishings in the dining room, and the white of the walls.
---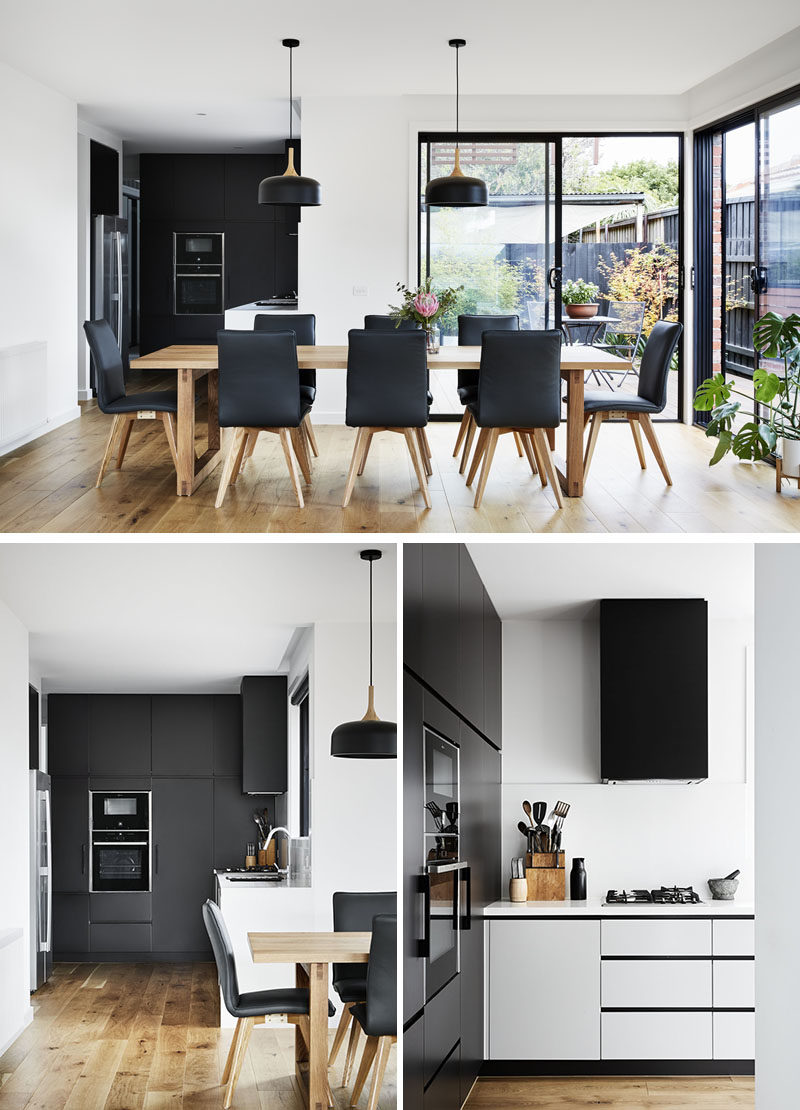 ---
Outside, there's a pergola that cantilevers over the deck, and defines the outdoor room without impeding on the circulation and function of the space.
---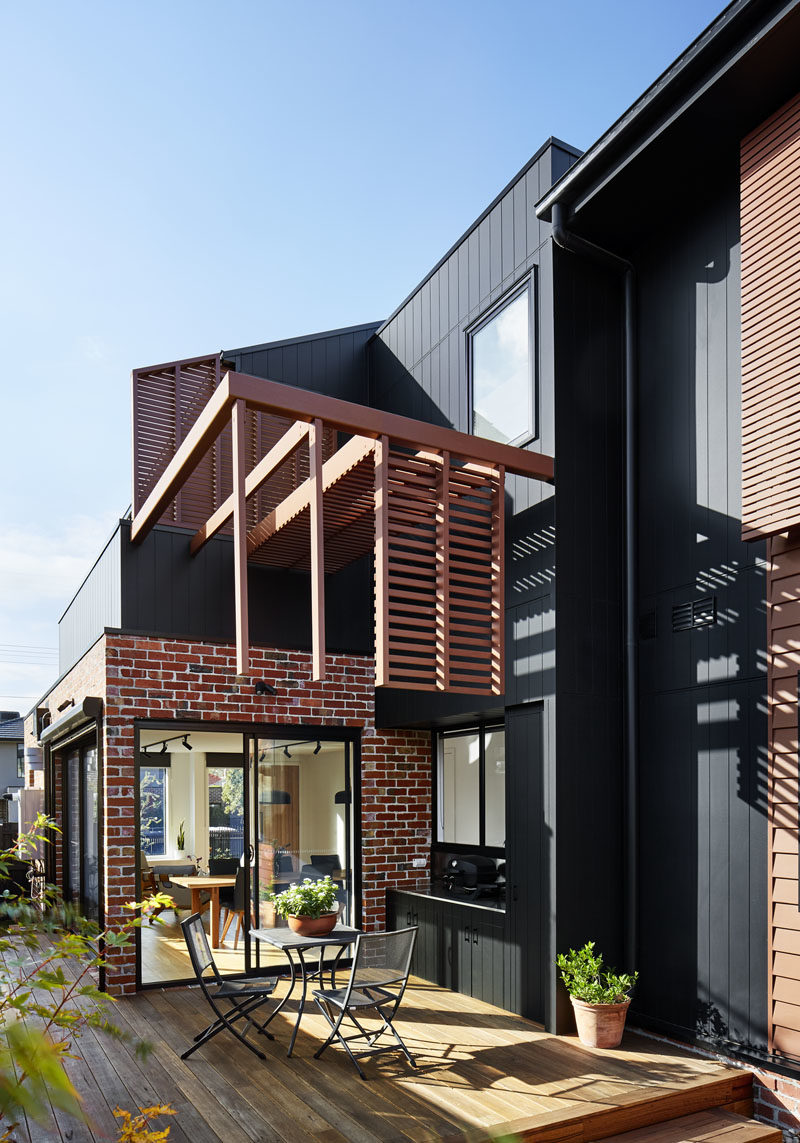 ---
The deck also has a dedicated area for a small outdoor kitchen with a bbq.
---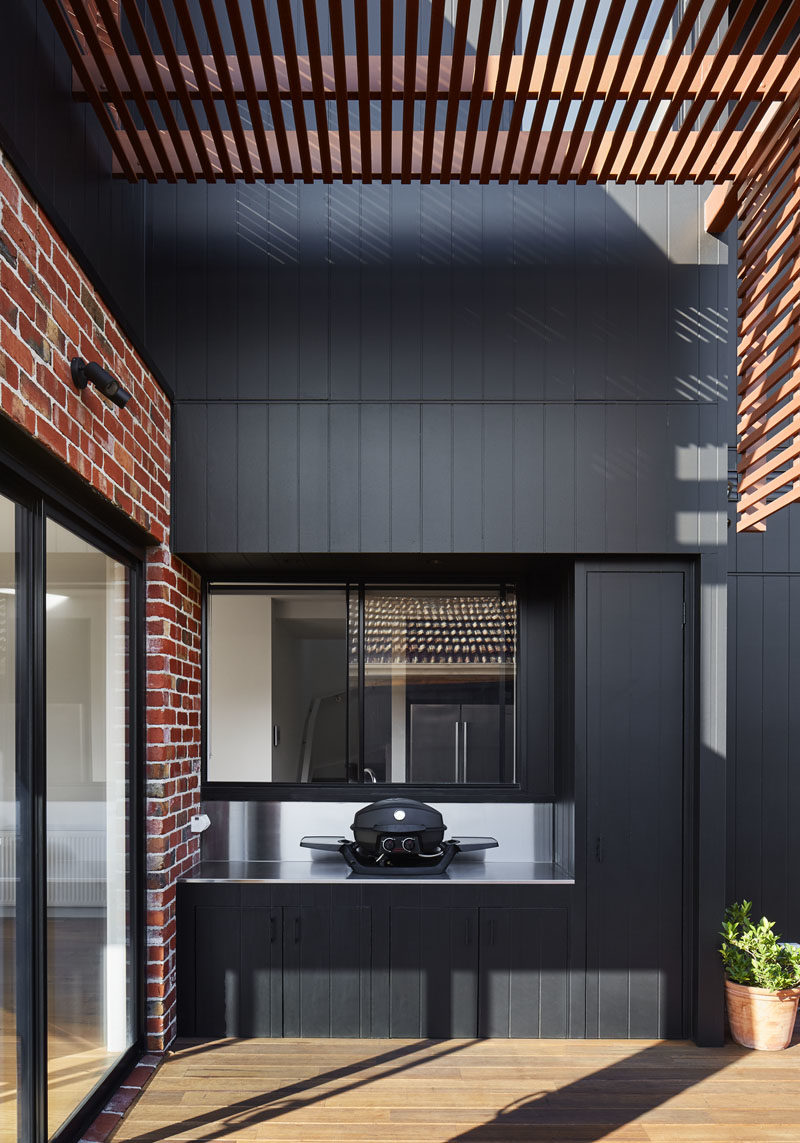 ---
Back inside, and the home also has a rumpus room, that's been designed with built-in cabinetry and open shelving.
---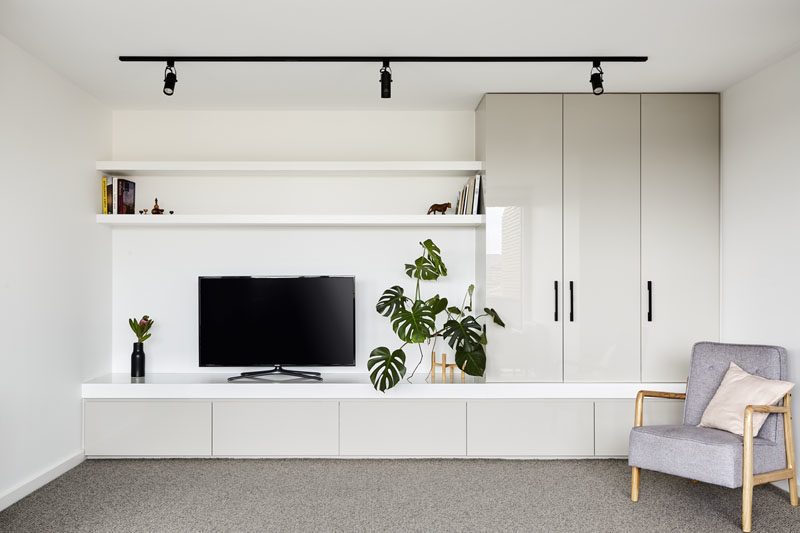 ---
The windows on the second floor of the home provide views of the neighborhood, and make this room bright and airy. A desk with a shelf and storage cabinet has been built into a small alcove in the corner of the room.
---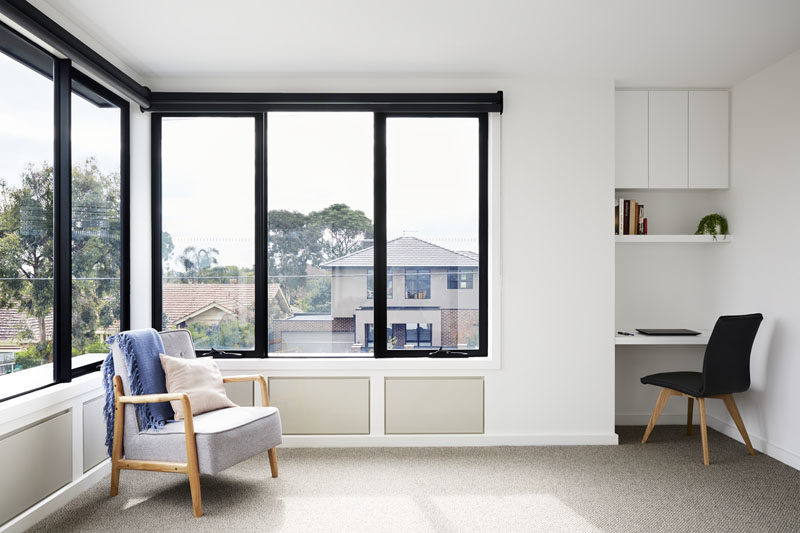 ---
In one of the bathrooms, the design has been kept minimal, while a skylight draws the eye upwards to the natural light, making the room feel larger and brighter.
---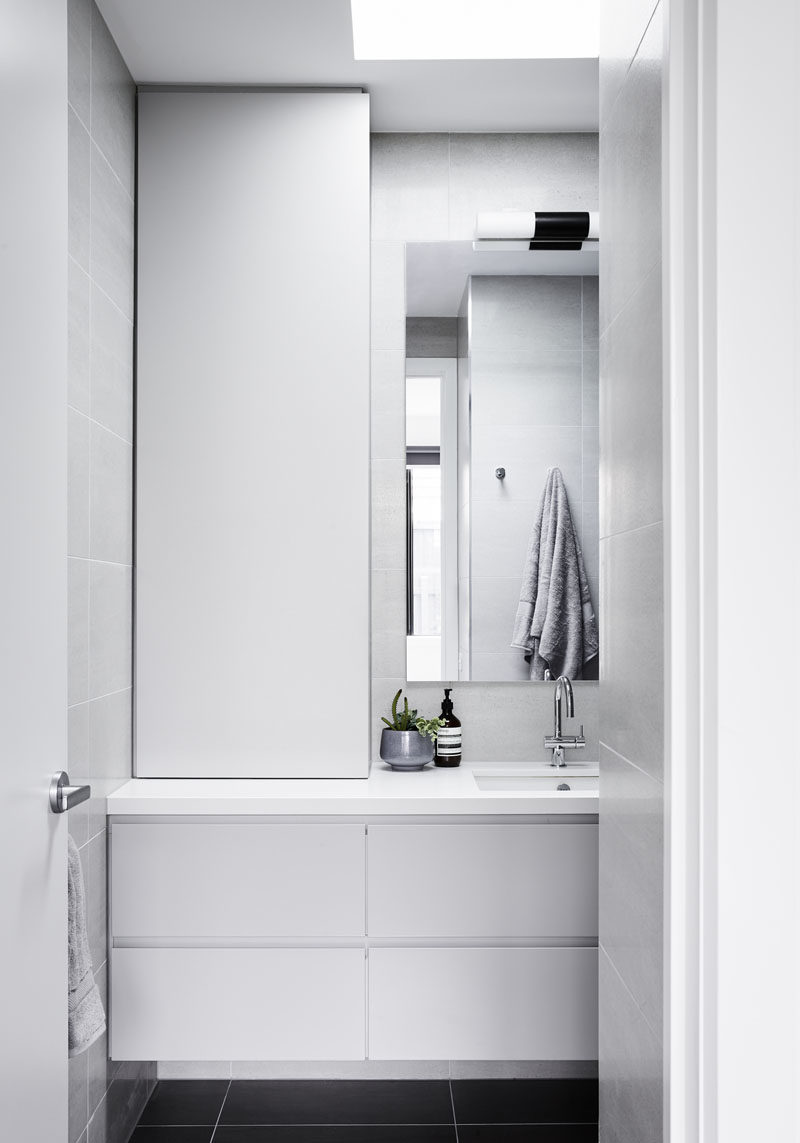 ---
Get the contemporist daily email newsletter – sign up here