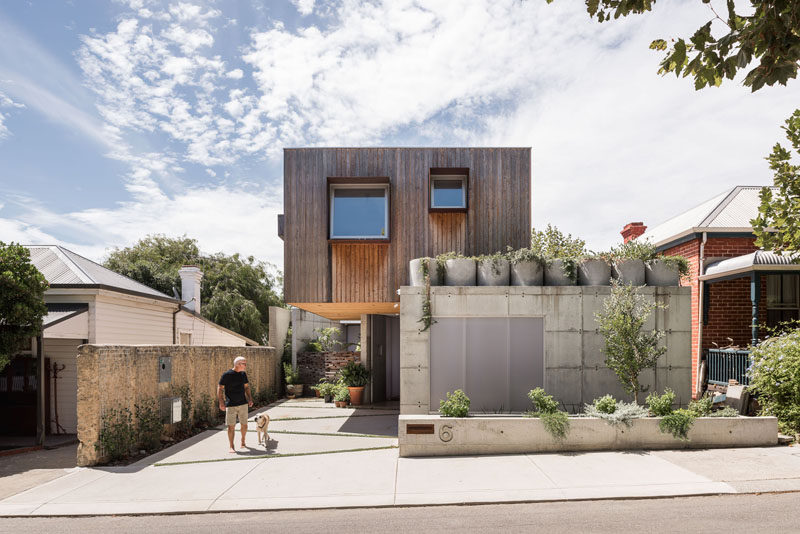 Architecture firm EHDO, have designed a modern home in Perth, Australia, for a semi-retired couple and occasionally their adult children.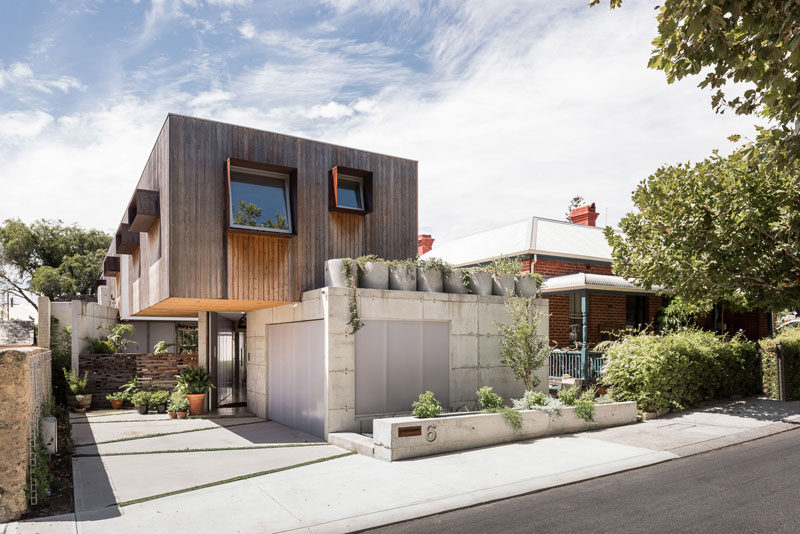 ---
Inside the home, materials such as wood, concrete, and opaque walls and doors, have been used throughout.
---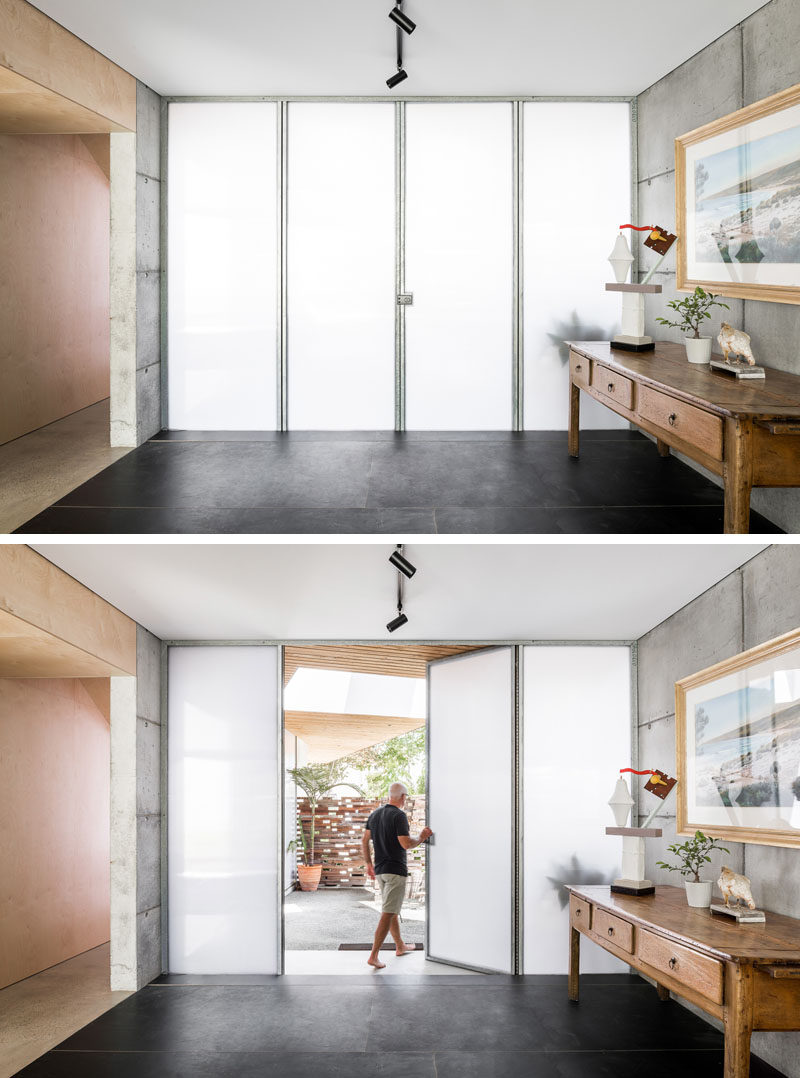 ---
Built-in furniture, like the bookshelf below, have been designed to perfectly fit the available space.
---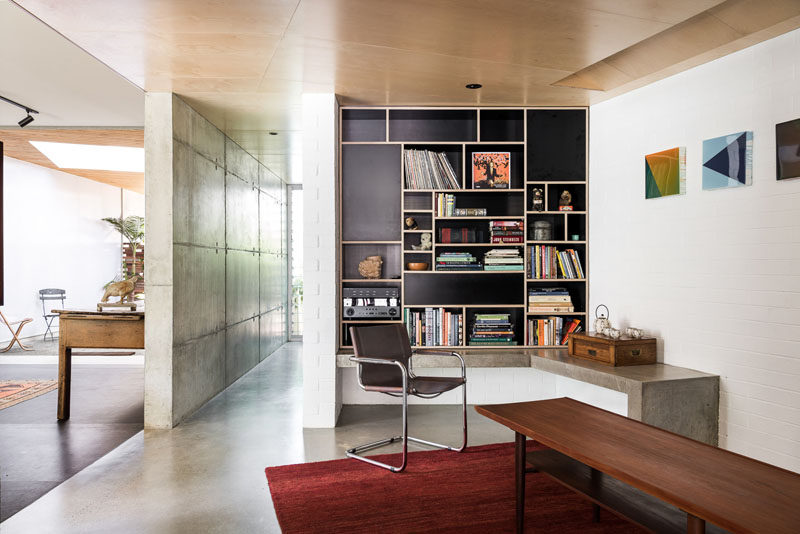 ---
In a small living room that features a white brick wall, folding windows can be opened to provide a view of the garden.
---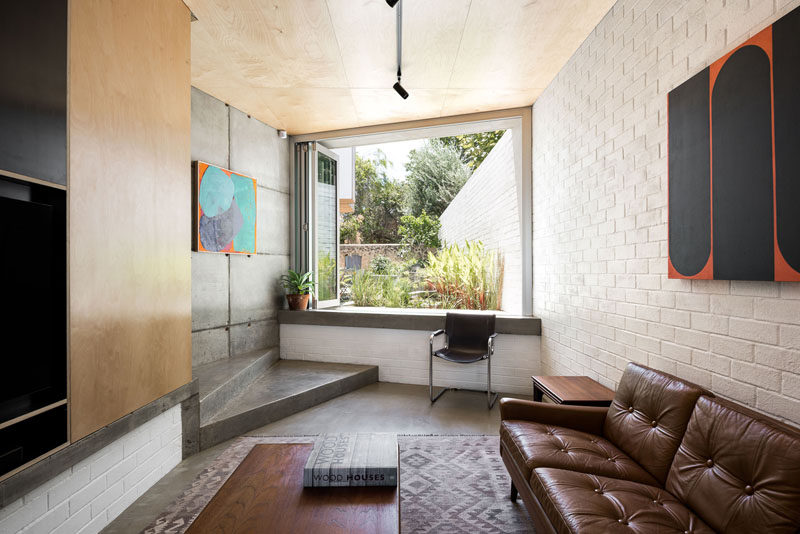 ---
On the other side of the concrete wall in the living room is a sitting area and dining table that opens up to the patio area.
---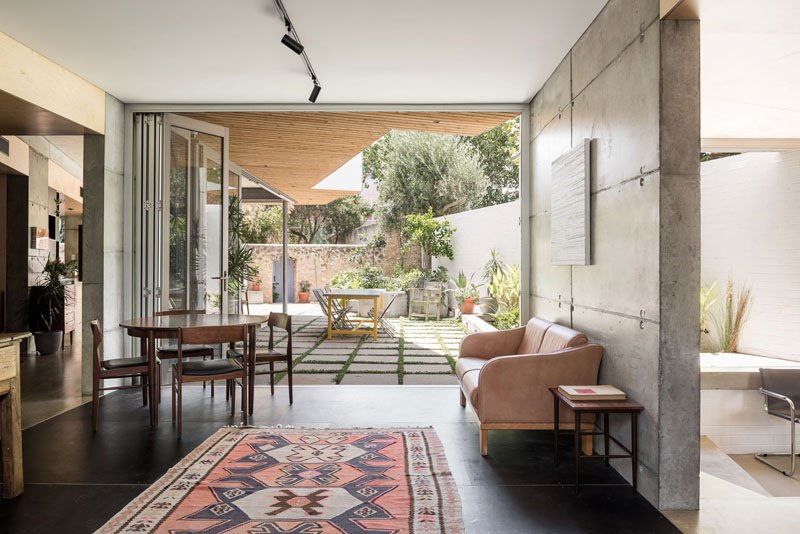 ---
Large glass doors fold open to create an indoor / outdoor living environment for the home.
---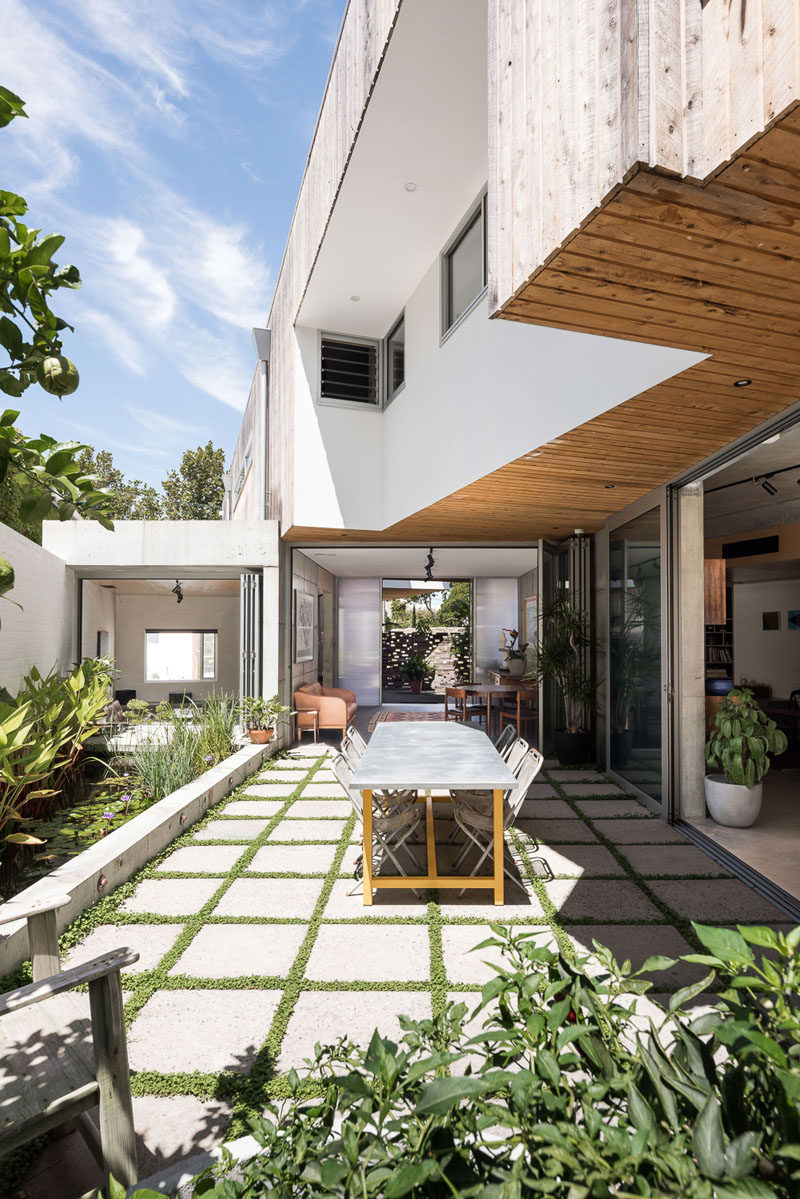 ---
Adjacent to the outdoor dining area is the interior dining space and the kitchen. In the kitchen, light wood cabinets have been combined with a concrete peninsula for a modern look. Outside and off to the side of the kitchen is an wood-fire oven.
---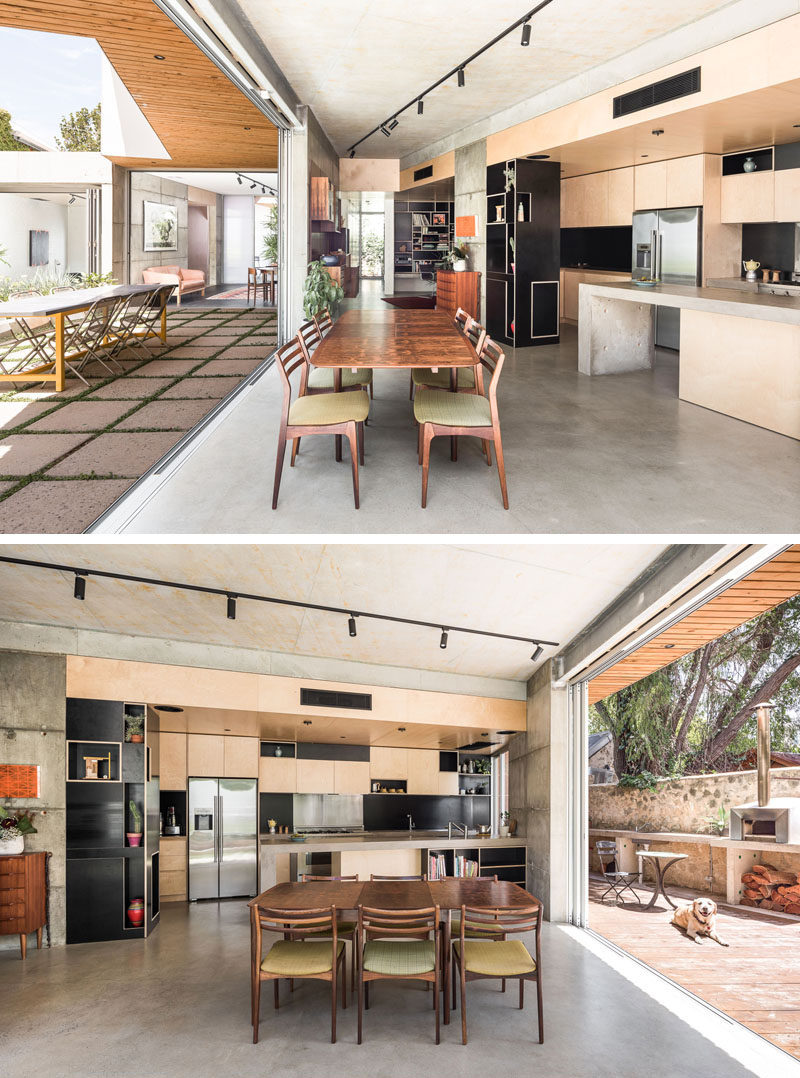 ---
In the hallway, there's an opaque wall and concrete stairs that lead to the upper level of the home.
---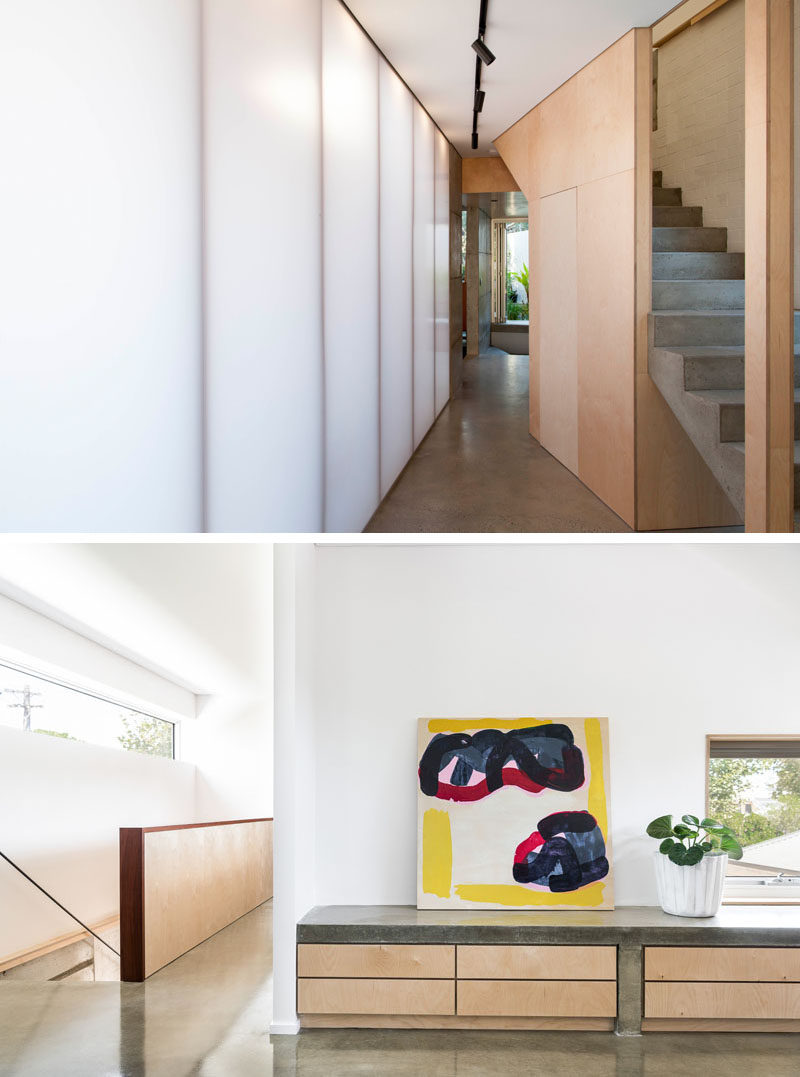 Top photo by Kelsey Jovanou | Bottom photo by Dion Robeson
---
Upstairs, there's a bedroom that has custom cabinetry that's built into an alcove, while a glass door opens to a private patio area.
---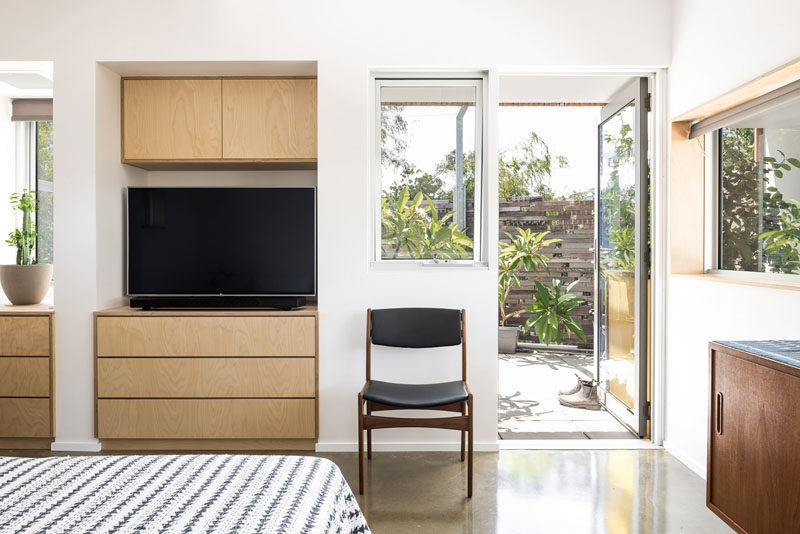 ---
The patio is surrounded by wood, and an overhead trellis will allow plants to create a shade cover over the outdoor space over time.
---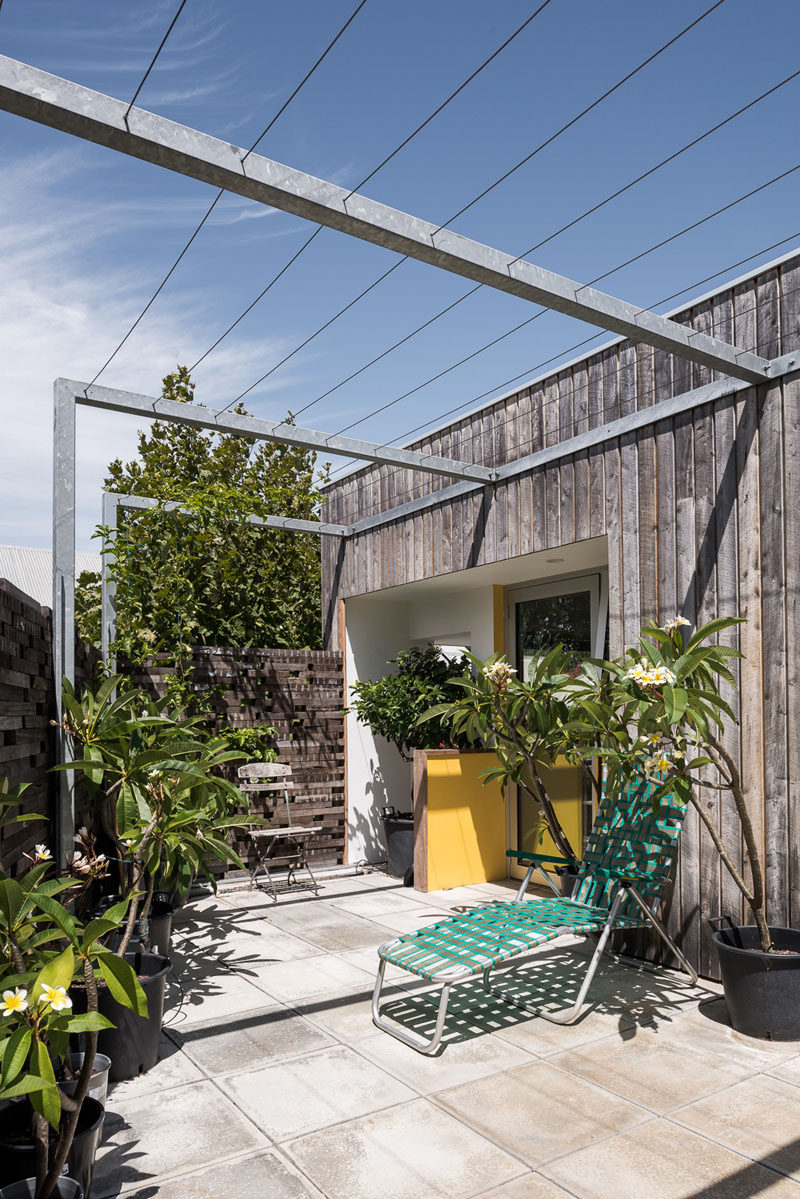 ---
Back inside, and the bathroom features concrete counters and bathtub surround. White subway tiles and light wood cabinetry help to keep the bathroom bright.
---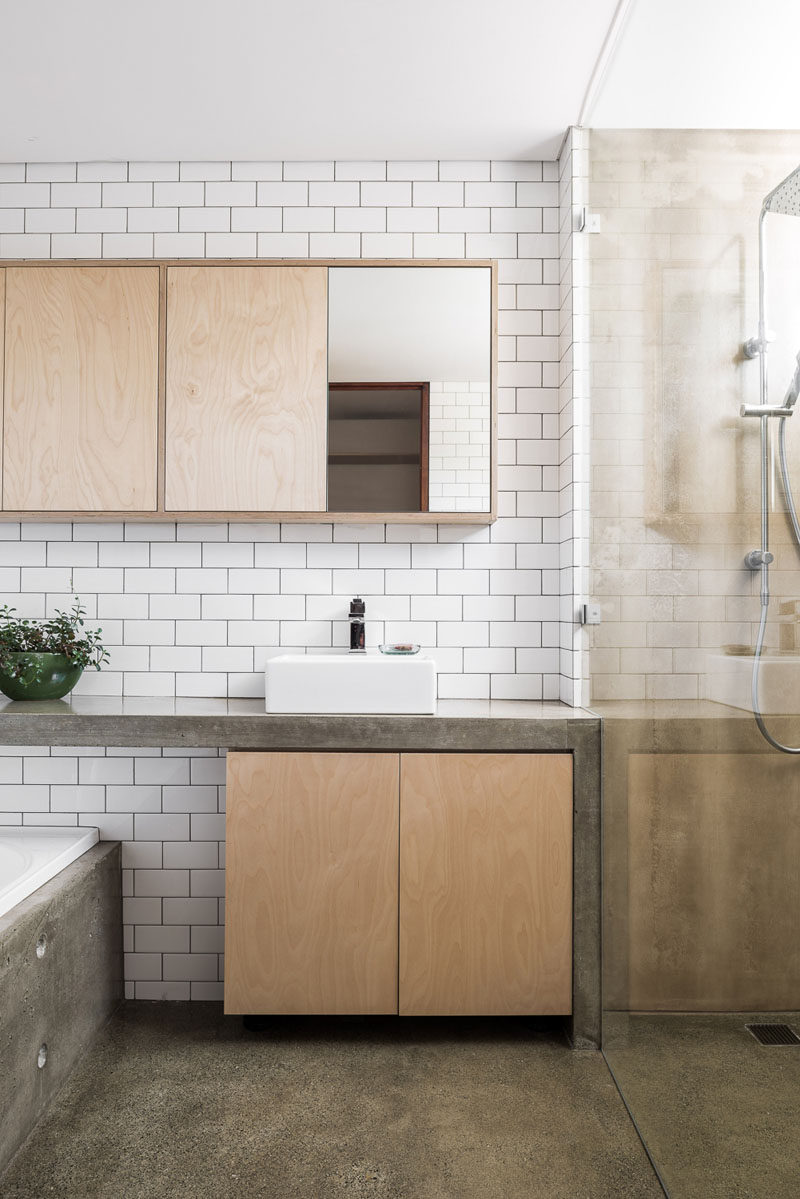 Photography by Dion Robeson | Lead Designer: Dimitri Kapetas | Principal Architect EHDO Dave Delahunty | Project team: Dimitri Kapetas, Giles Hohnen
---