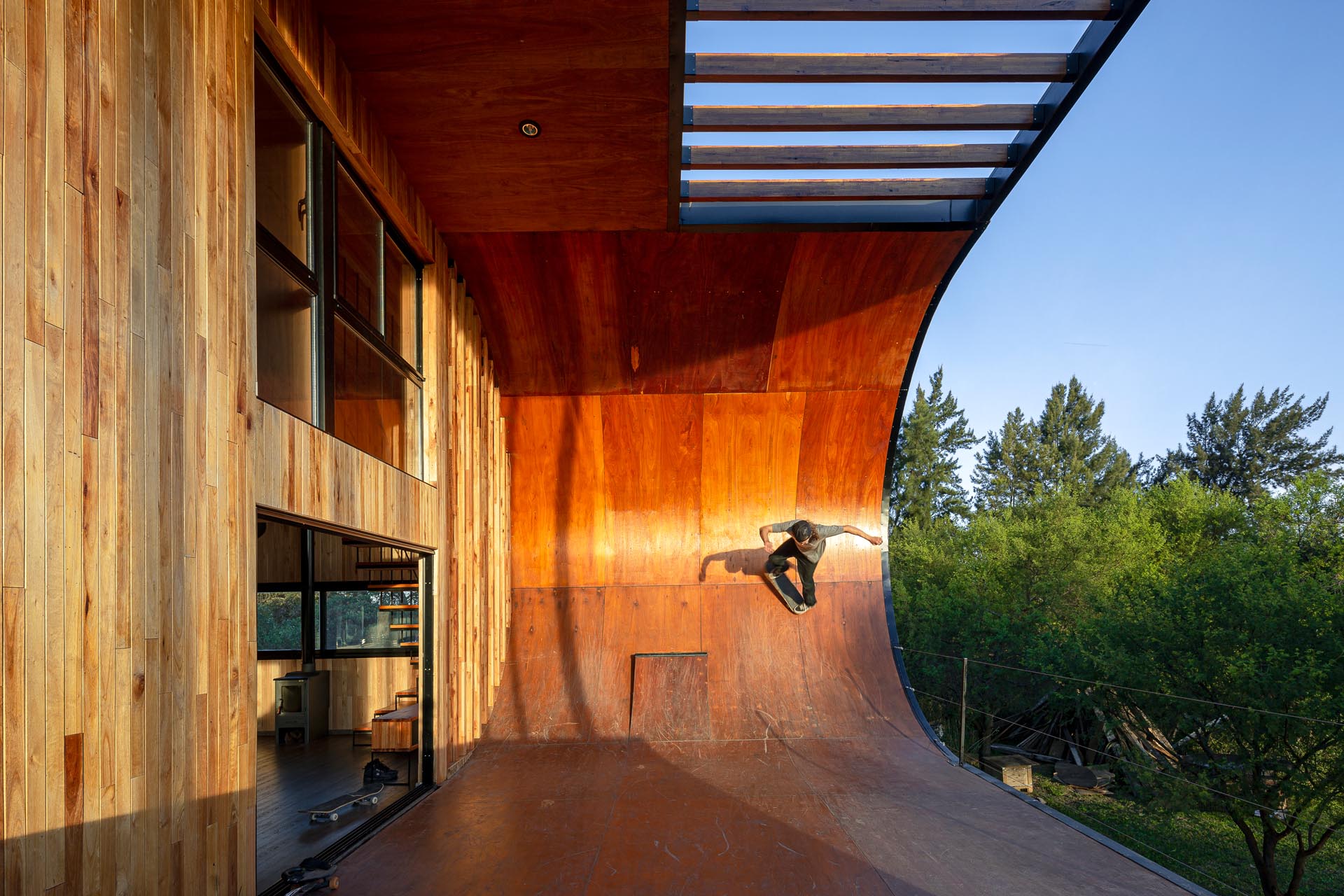 Architect Macu Bulgubure has completed a modern home in Rosaria, Argentina, that has a unique design element in the form of a skateboard ramp.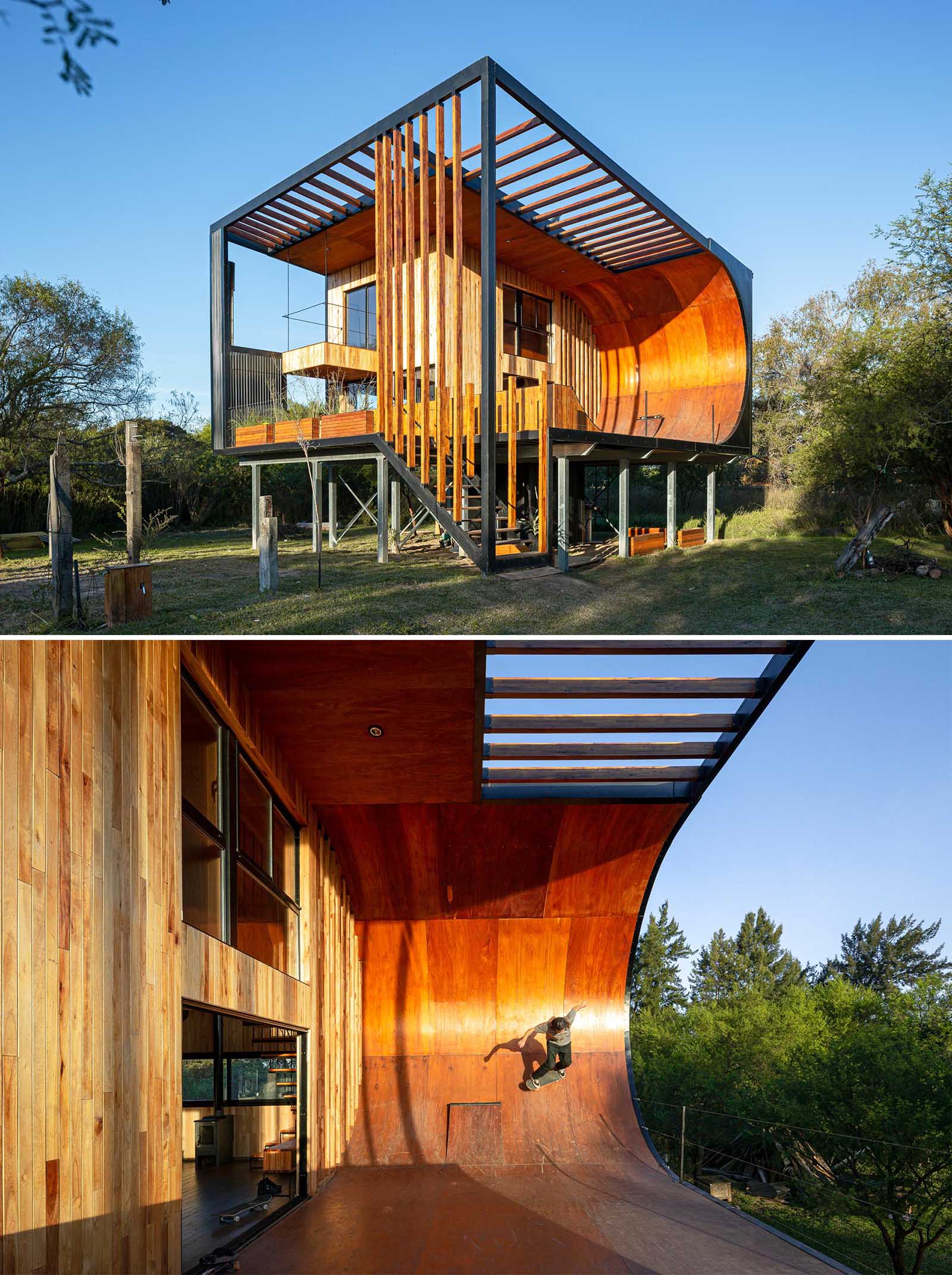 The home owner is a skater and wanted a skate park included in the house, so a skateboard ramp was integrated into the design of the deck.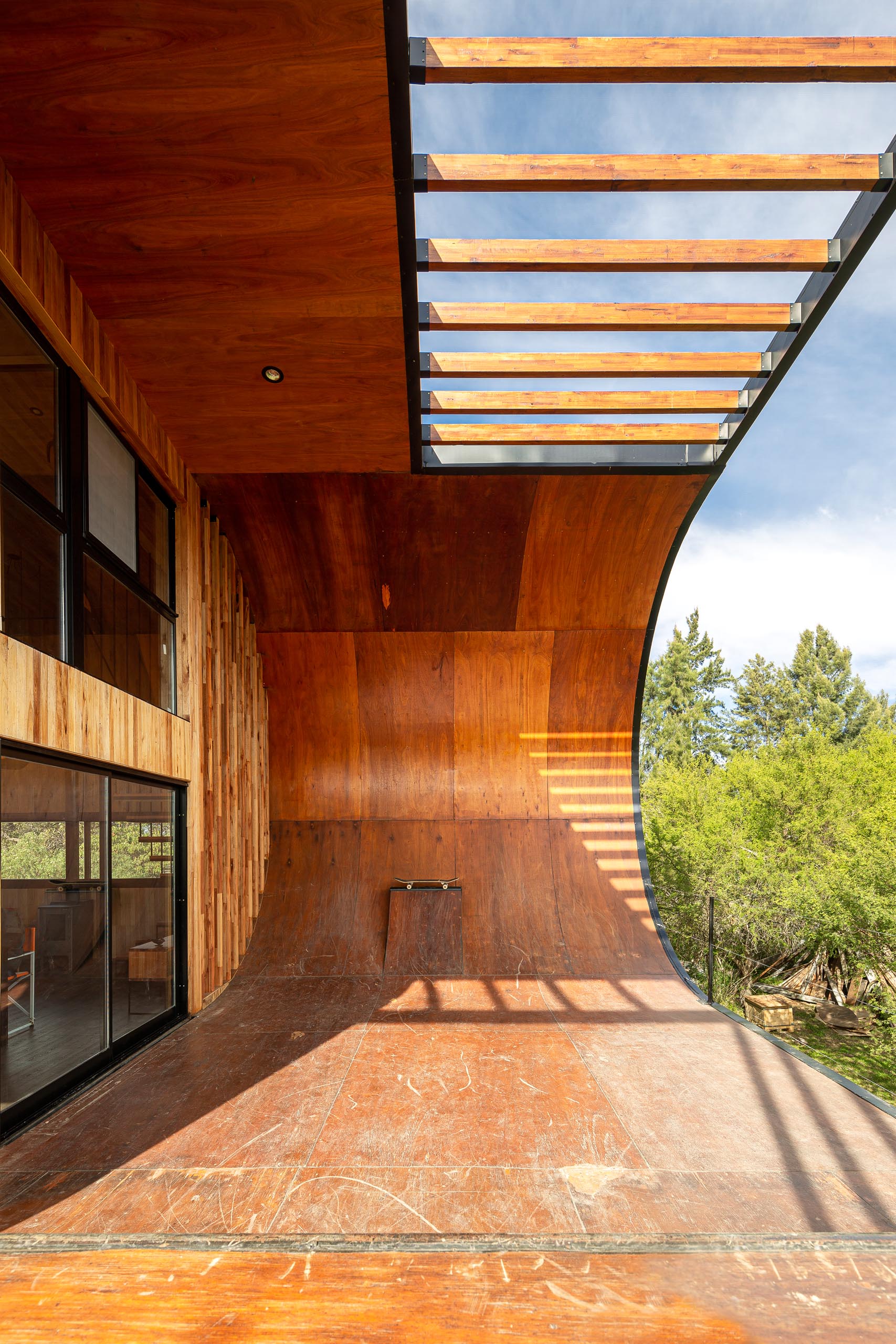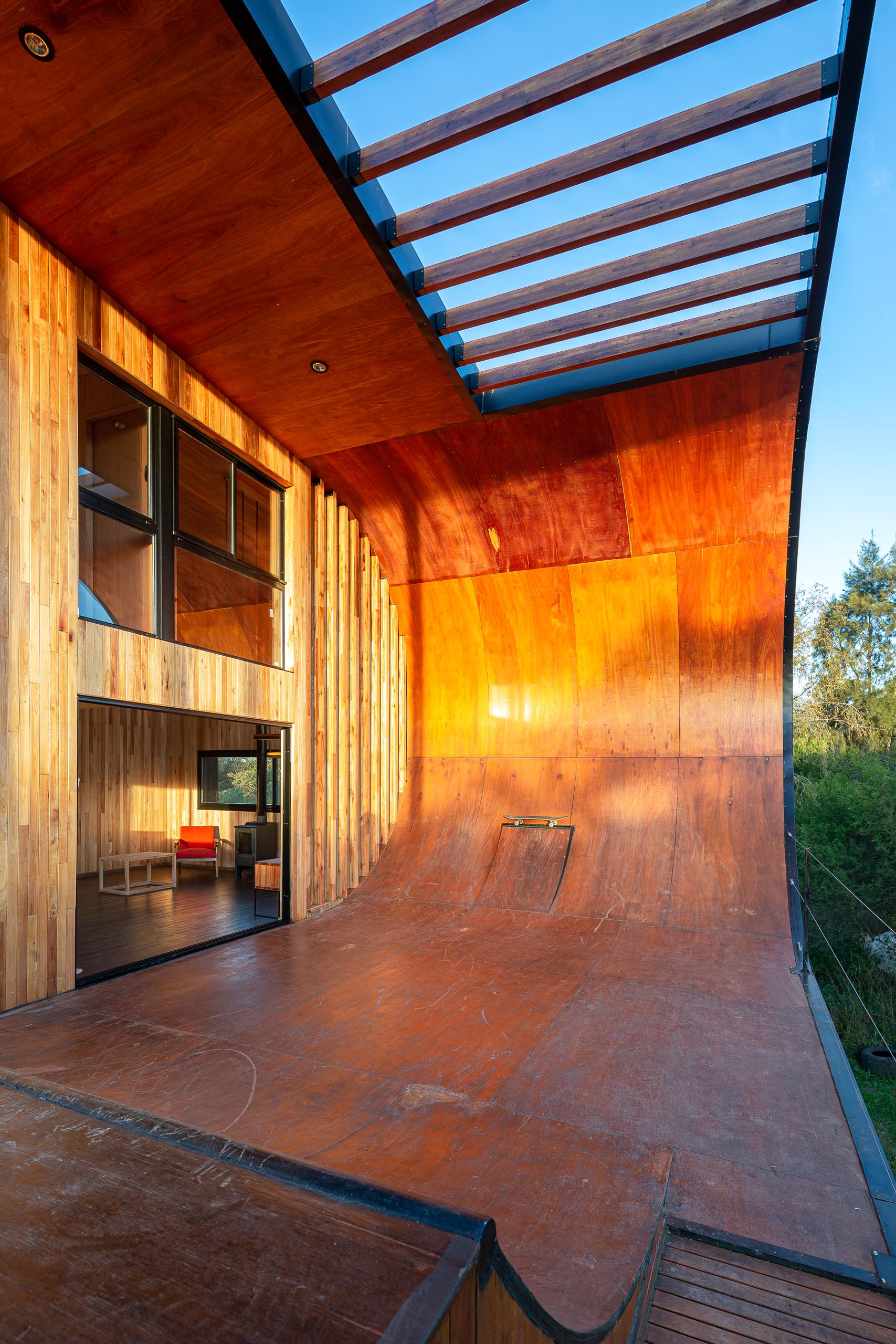 The outer deck becomes a runway, which then transitions into a curved ramp wall to the south. This wall also helps to shade the interiors from the high summer sun.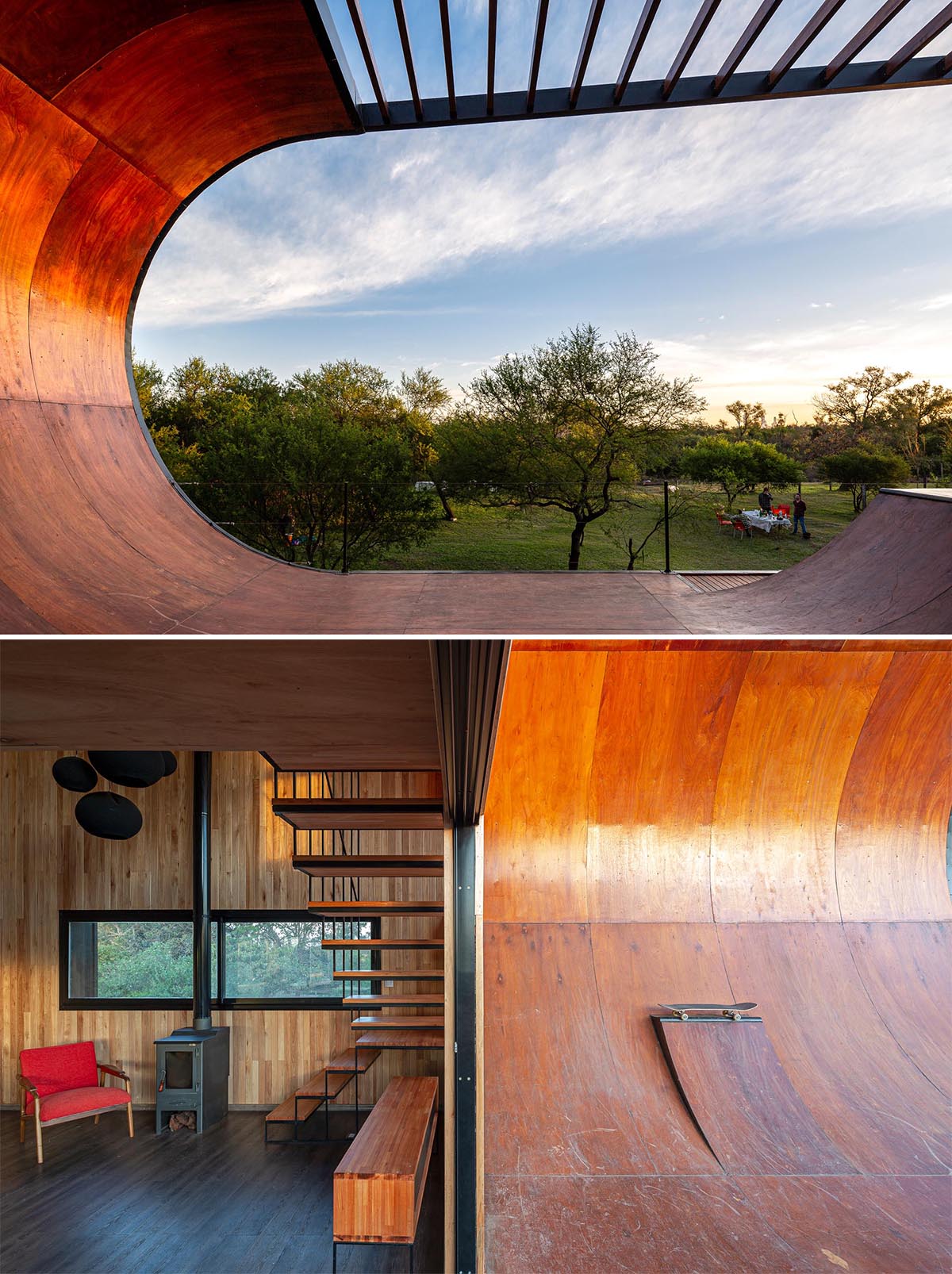 From the inside of the home, the curved wall becomes a sculptural element, that can be seen through the stairs and window.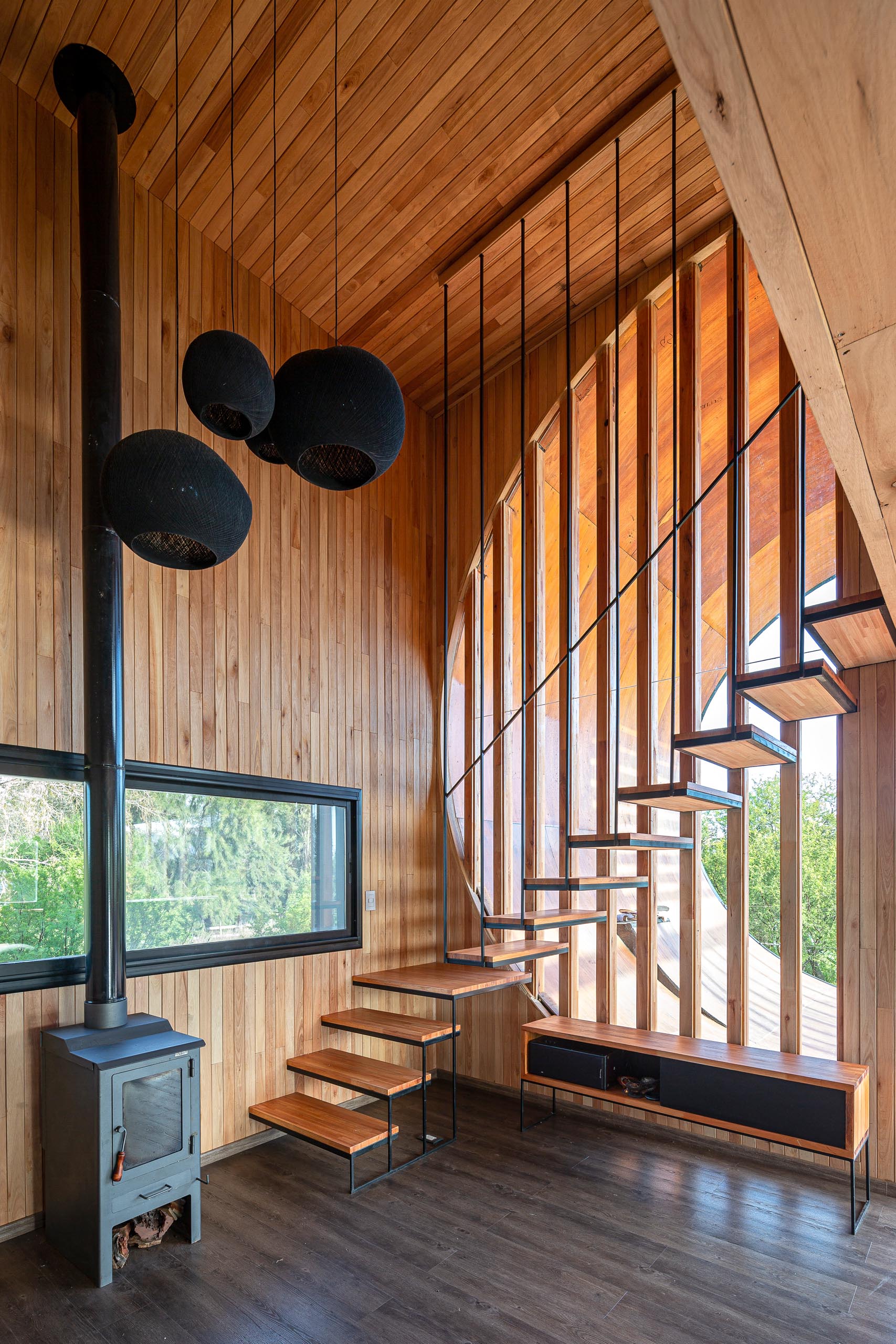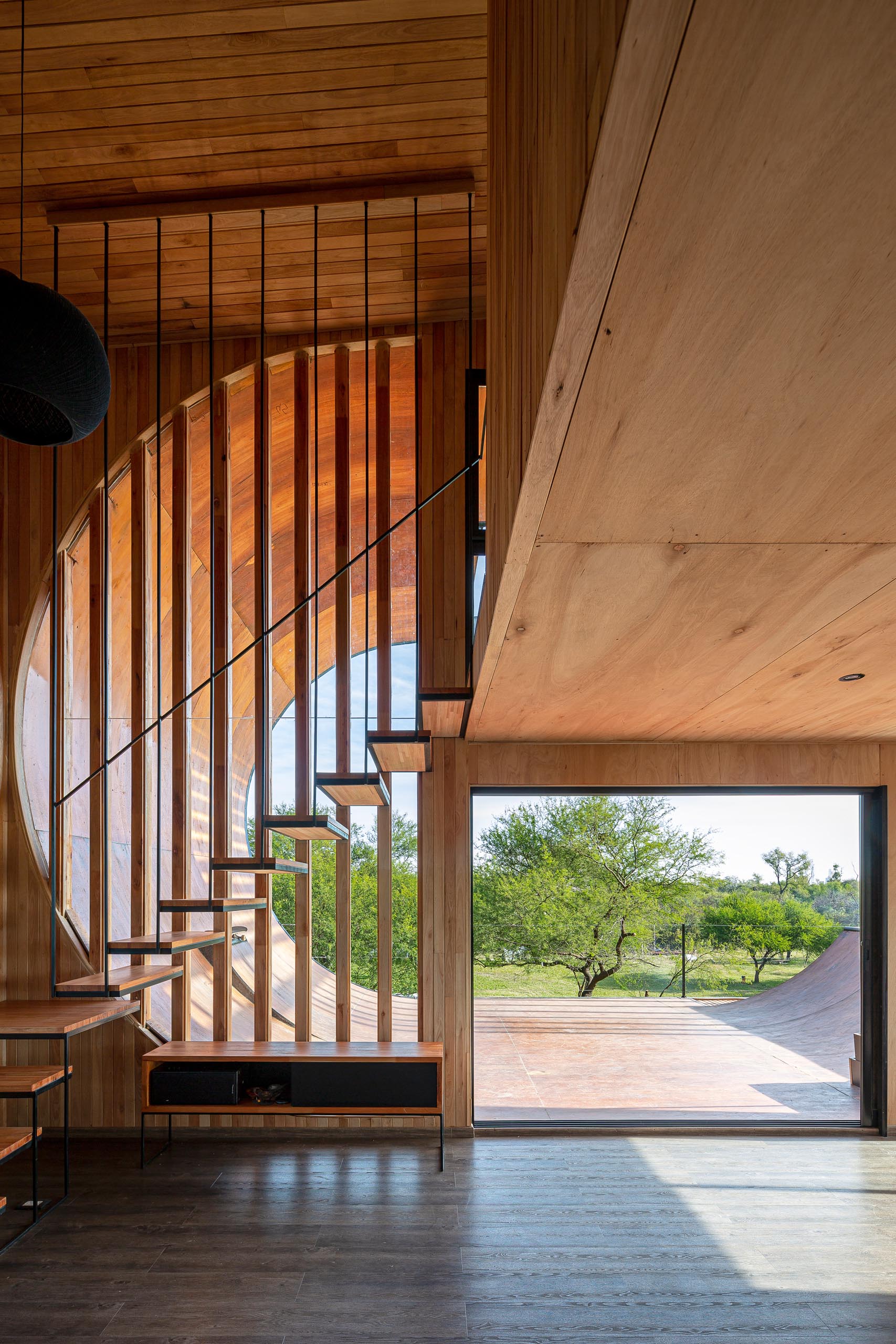 Let's take a look at the rest of the house…
The Exterior
The house has been built on stilts due to its location in a flood zone, while the construction consists of a steel frame, with the exterior cladding combining both veneer and waterproofed wood. At night, the exterior lighting highlights the outdoor space, making the ramp and deck usable even when it's dark.
The home is also 100% sustainable, and includes photovoltaic panels and a solar hot water tank, uses water that comes from the river and from a rain storage system, while sewage waste is treated in a biodigester.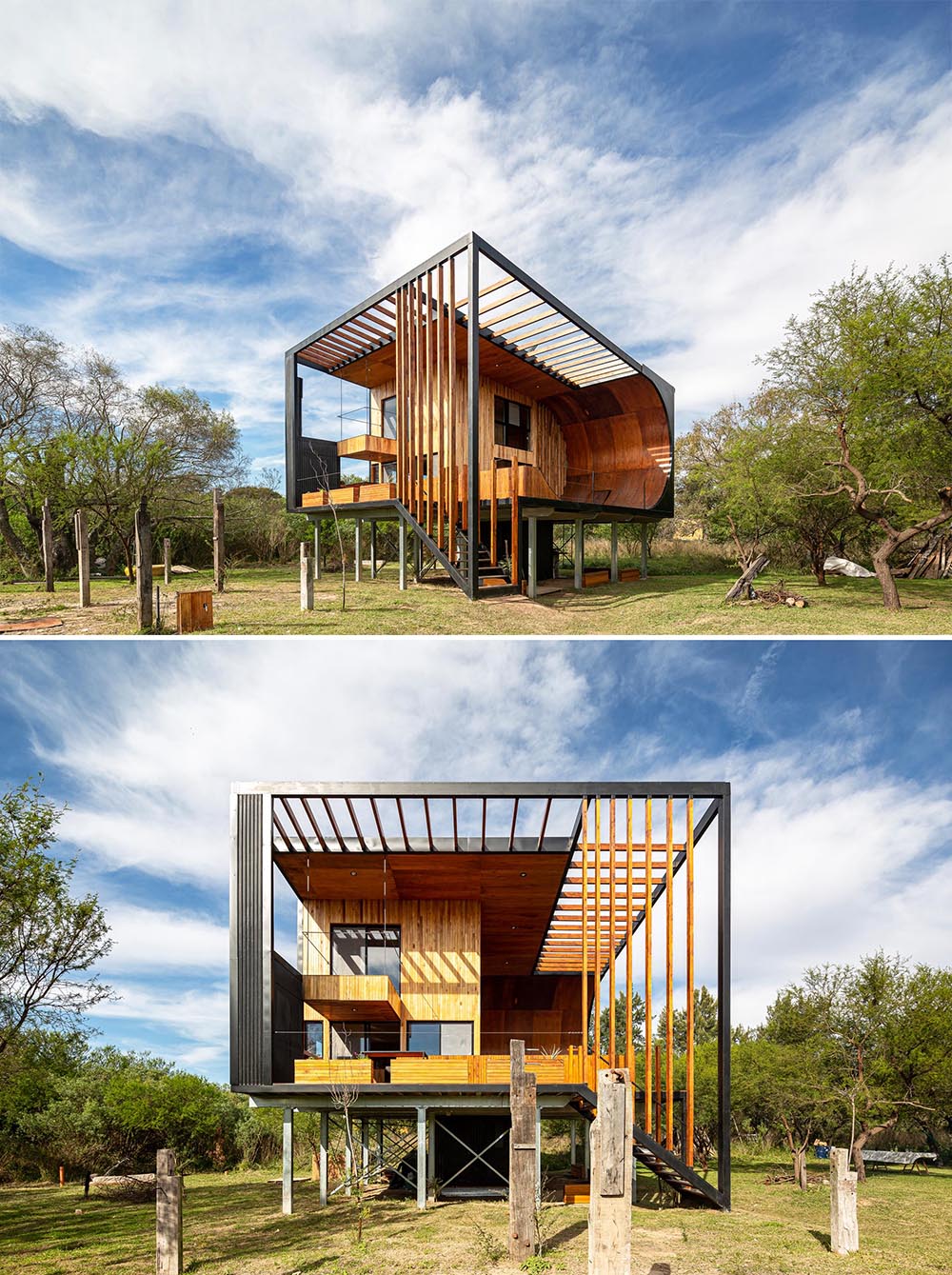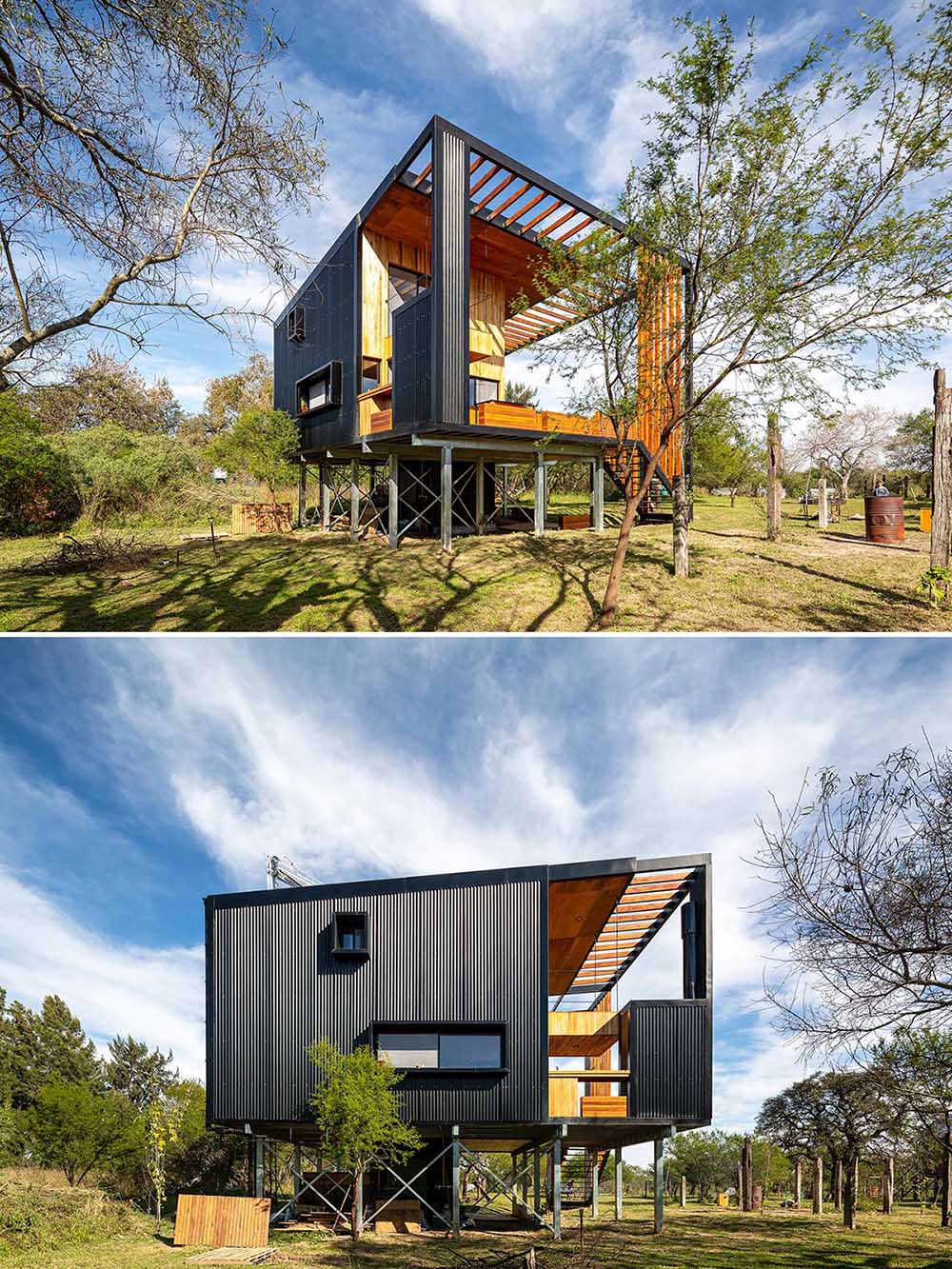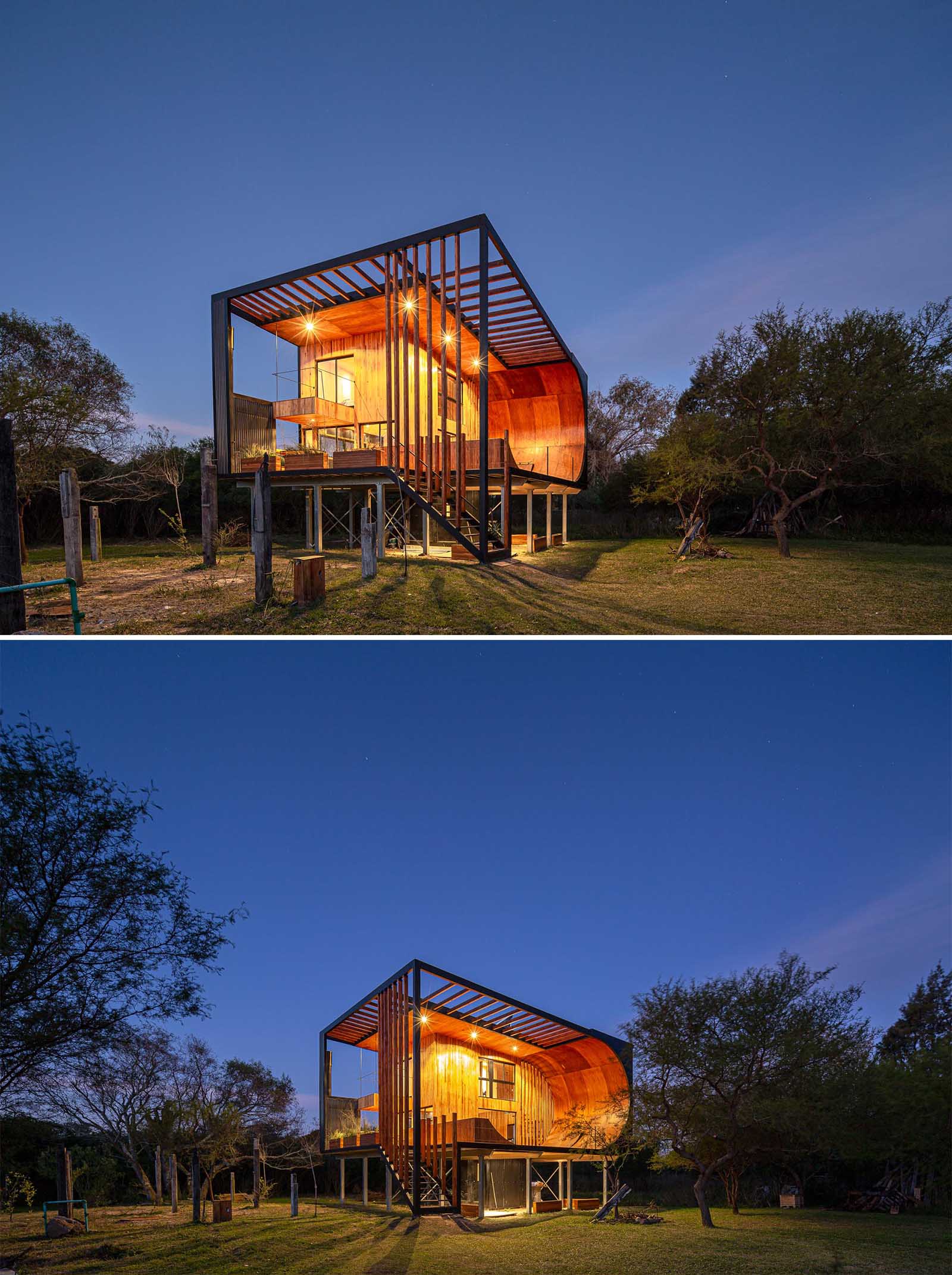 The Deck
Stairs connect the ground level to the deck, which is partially shaded, includes matching wood planters, an outdoor dining area, and a small kitchen space with a sink.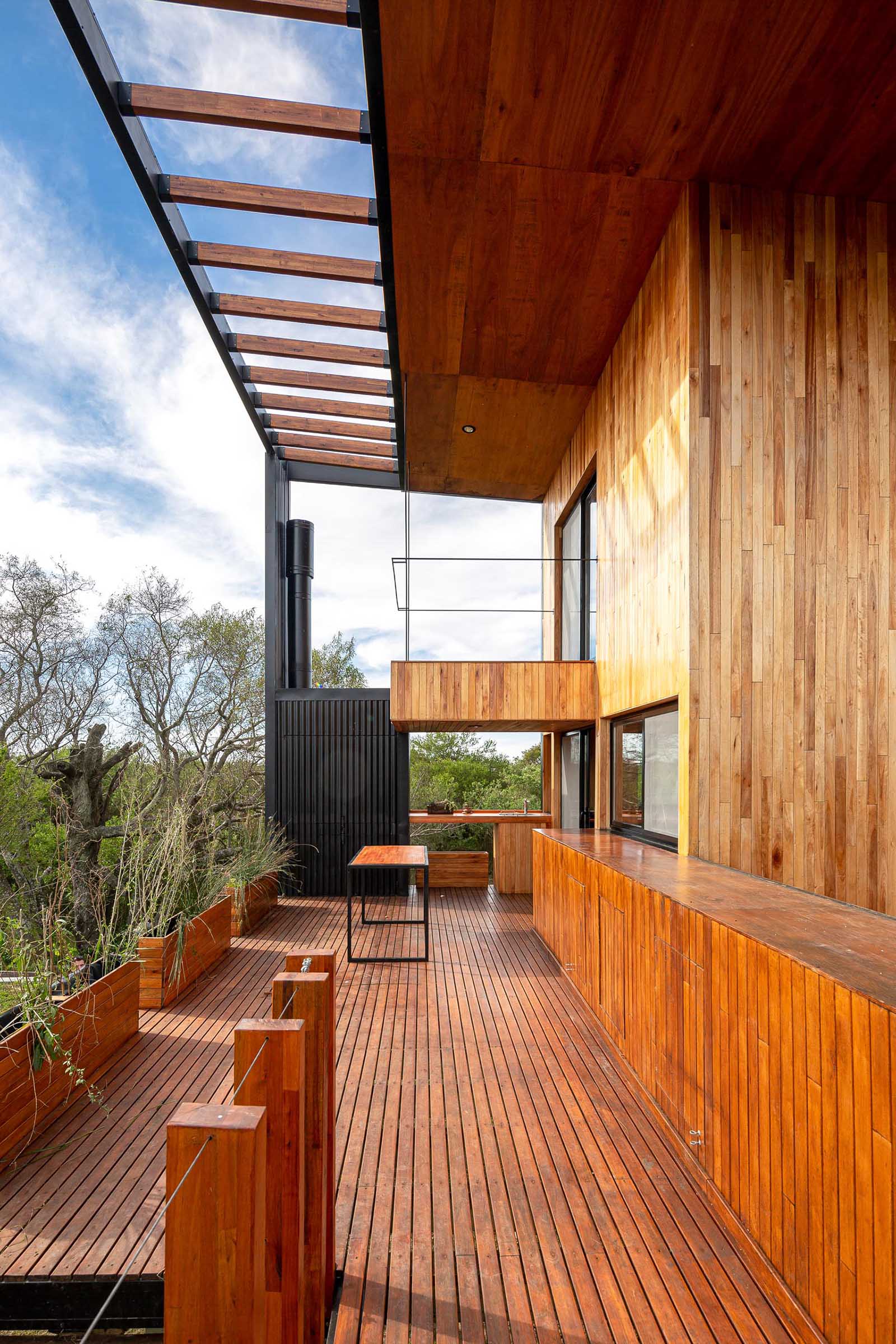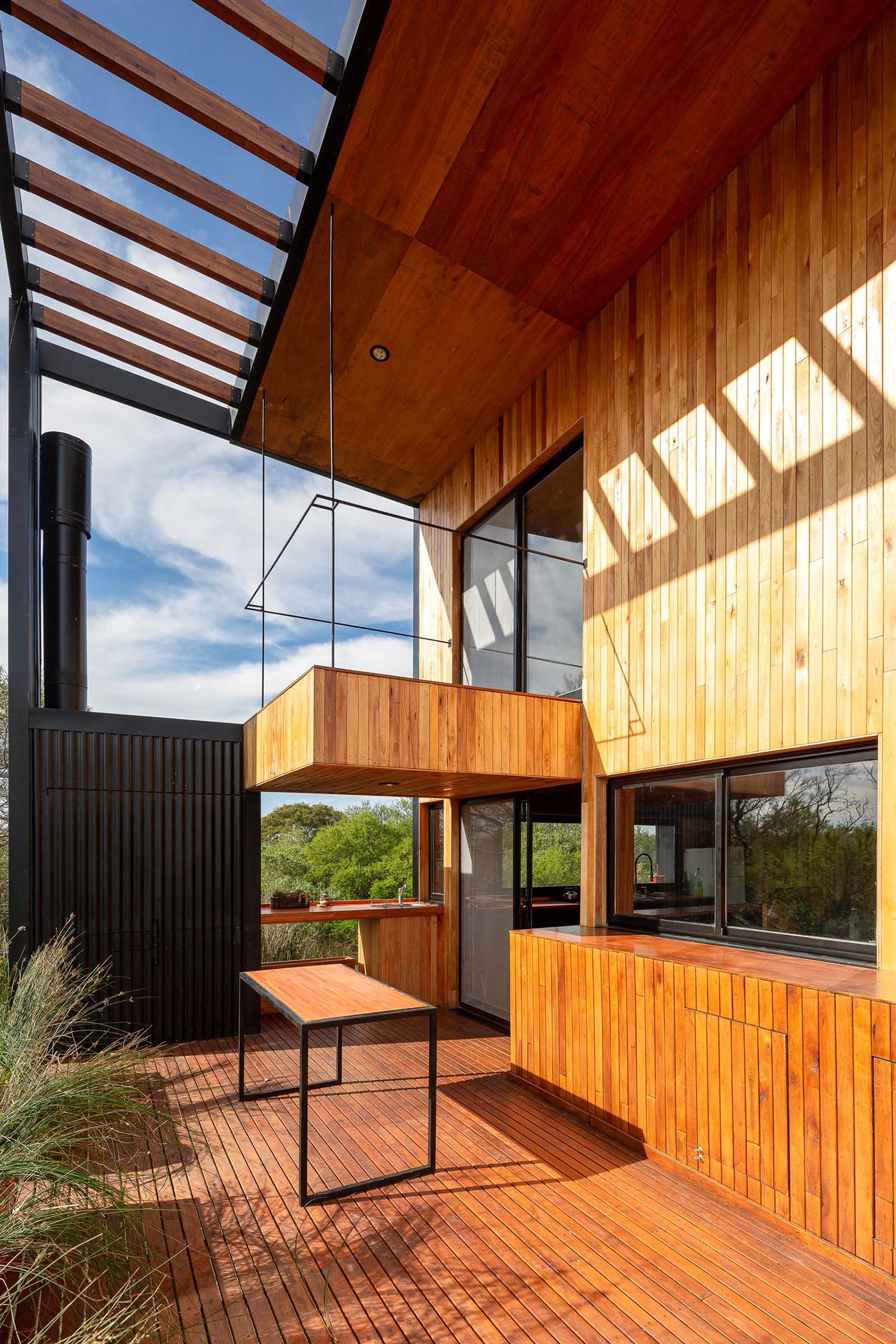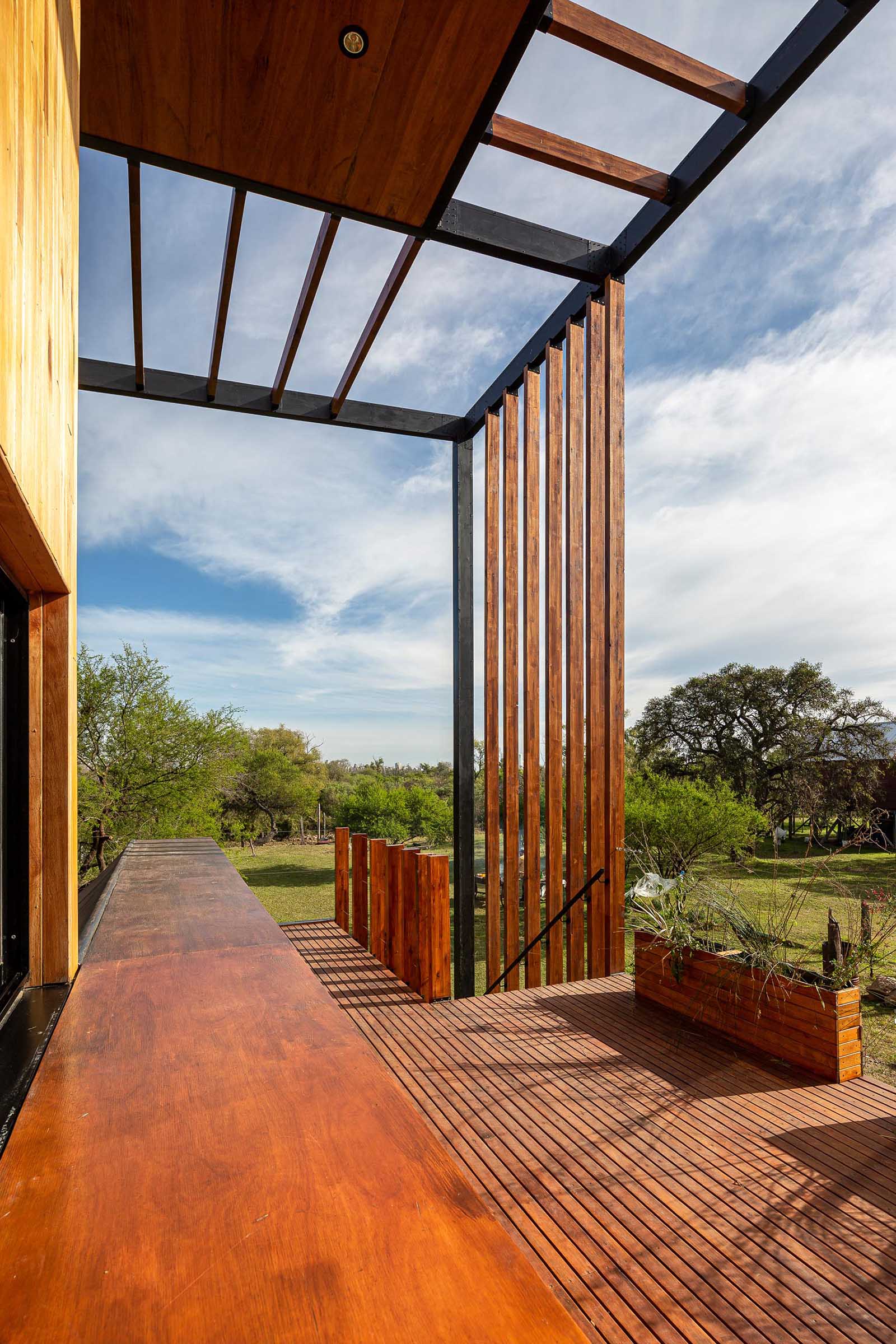 The Interior
The wood-lined interior includes a small living area with a black fireplace, as well as a dining area and a kitchen. Stairs in the living space lead up to the bedroom and bathroom.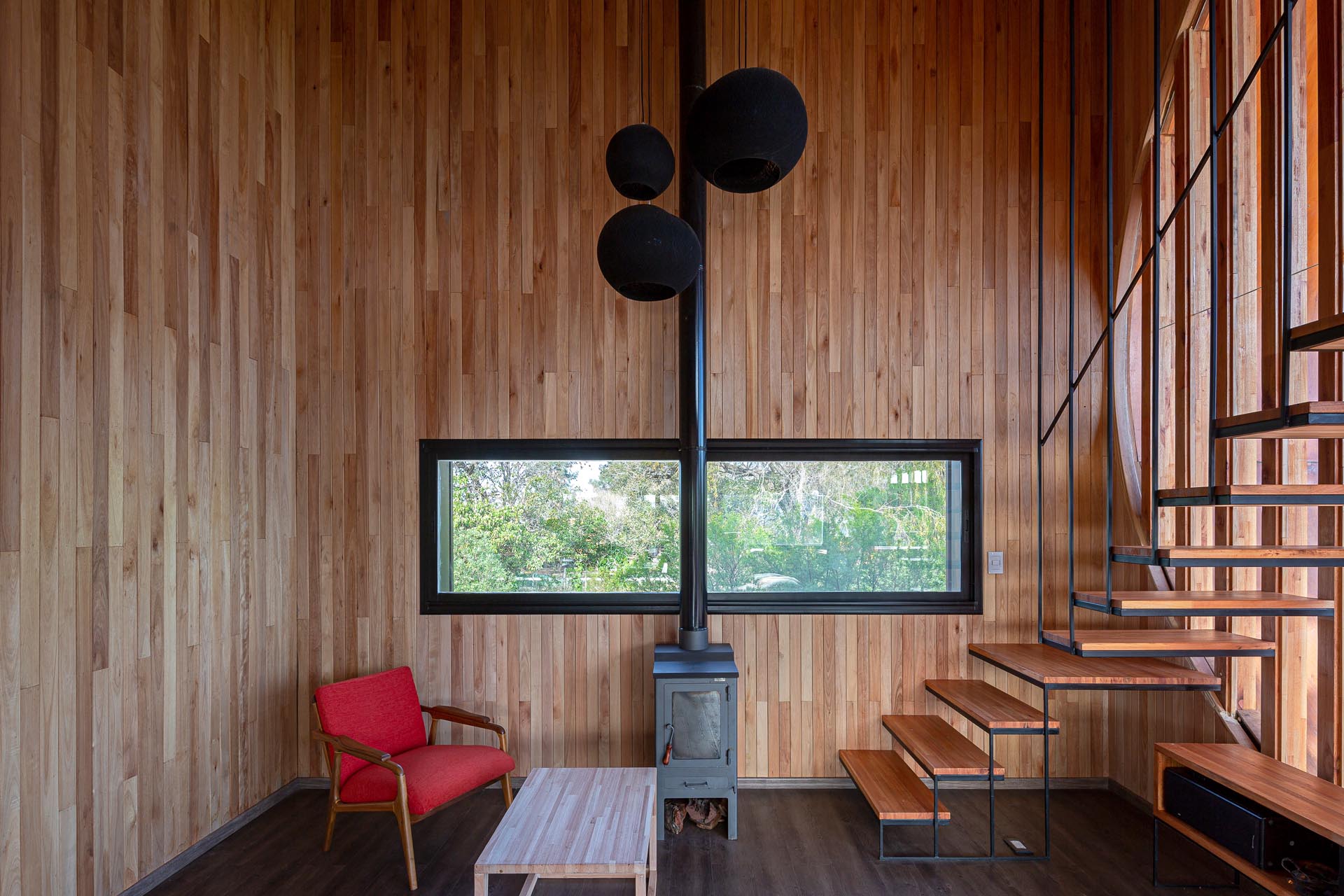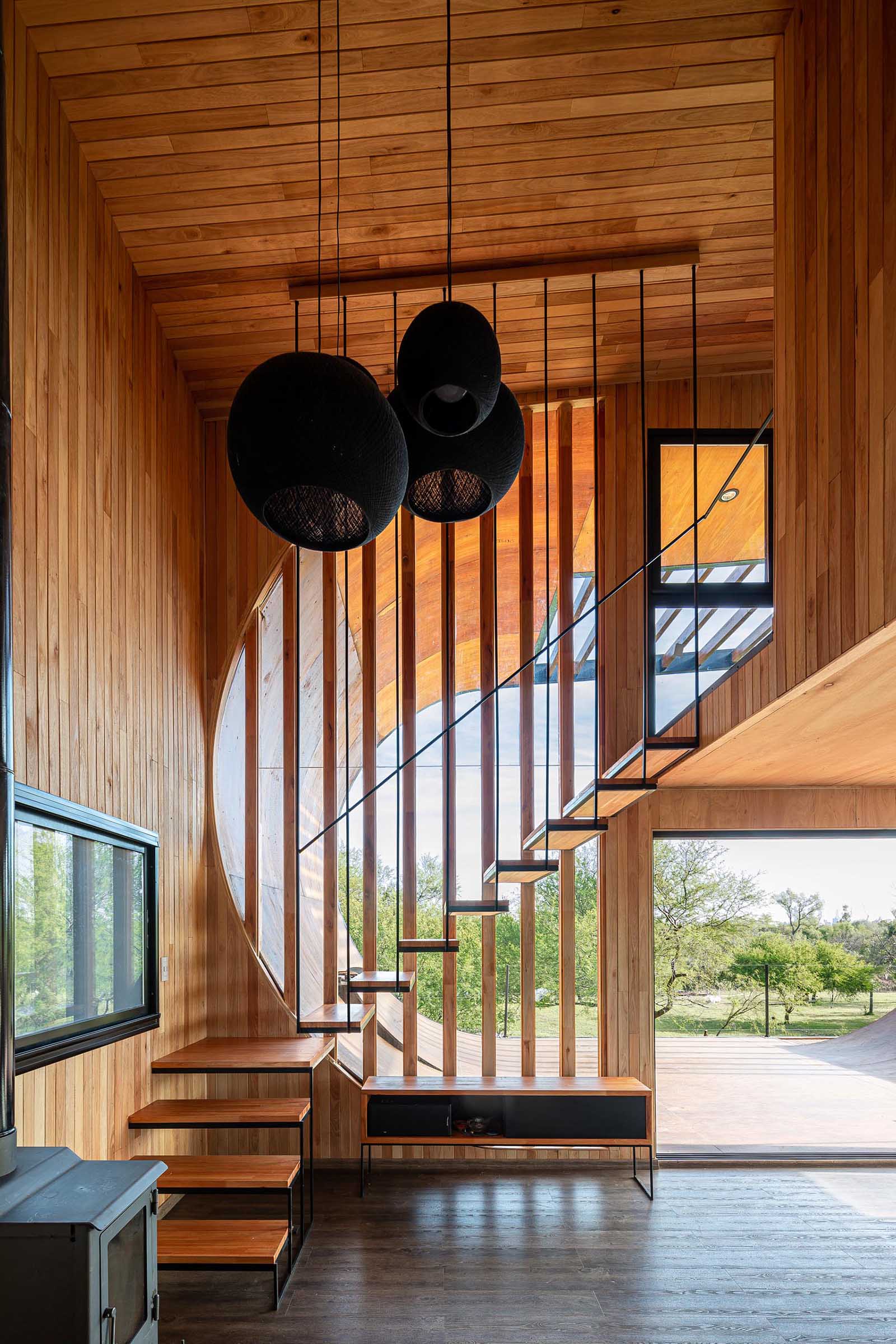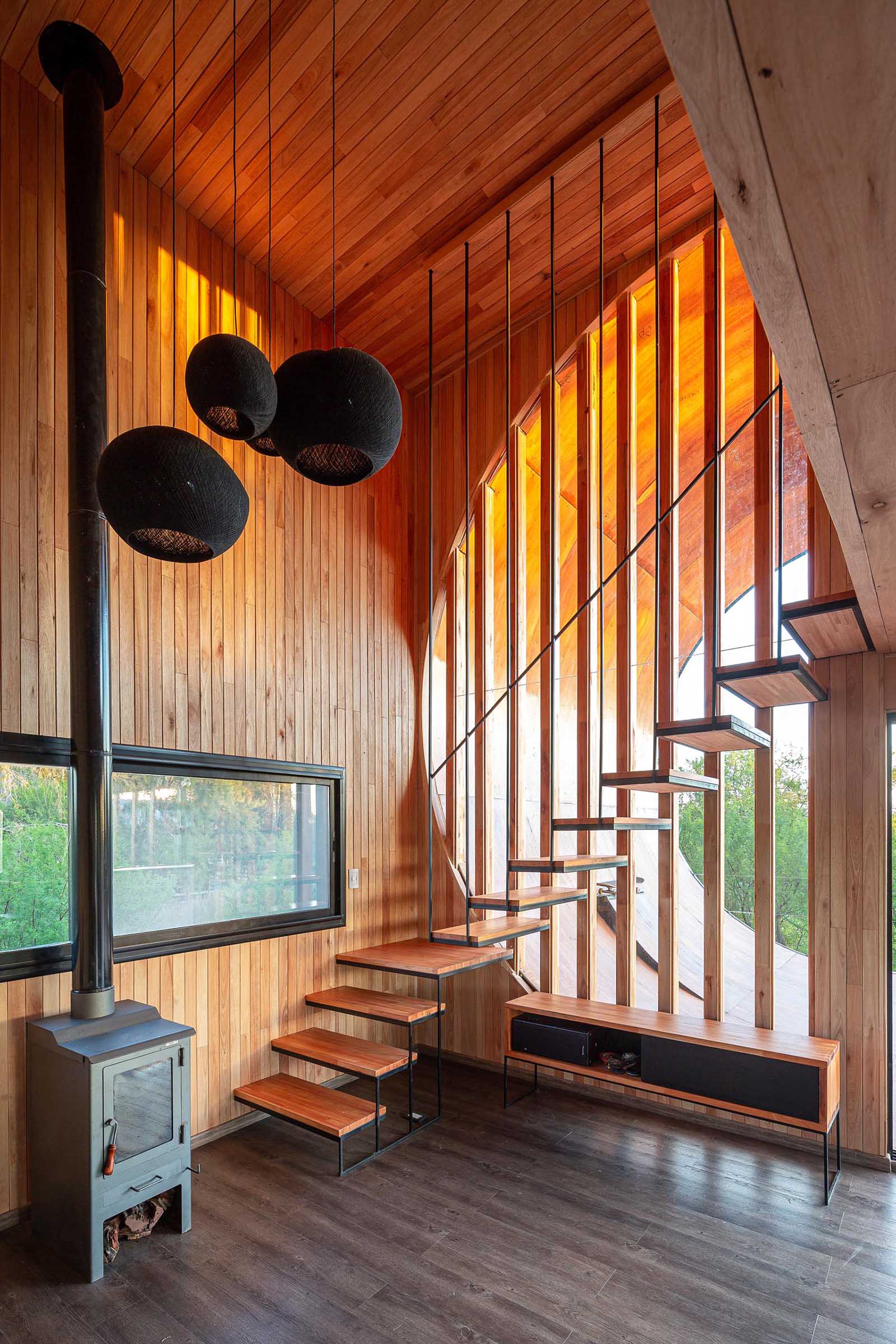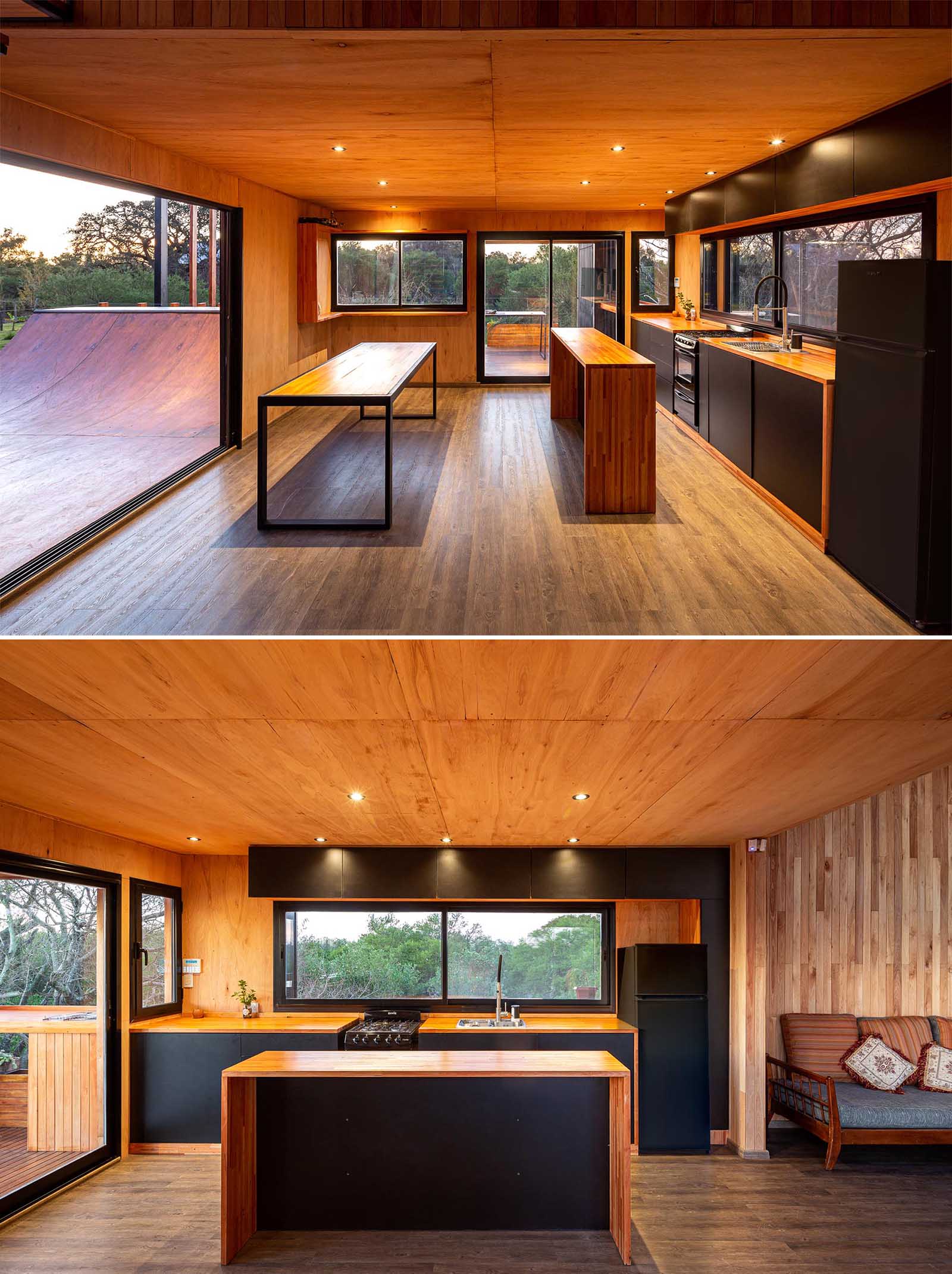 Photography: Walter Salcedo | Design: Macu Bulgubure | Construction:Surface Construcciones