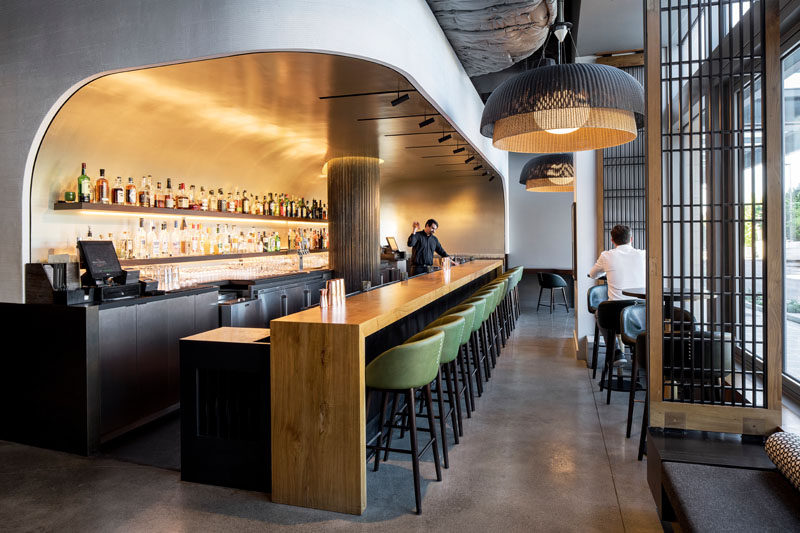 Seattle-based firm SkB Architects have recently completed the interior design for 'Wild Ginger', an established Southeast Asian restaurant that moved to a new location in Bellevue, Washington.
The redesign, which includes a visual rebrand by Hornall Anderson, aimed to create a more intimate experience as well as satisfying the increased interest in happy hour culture.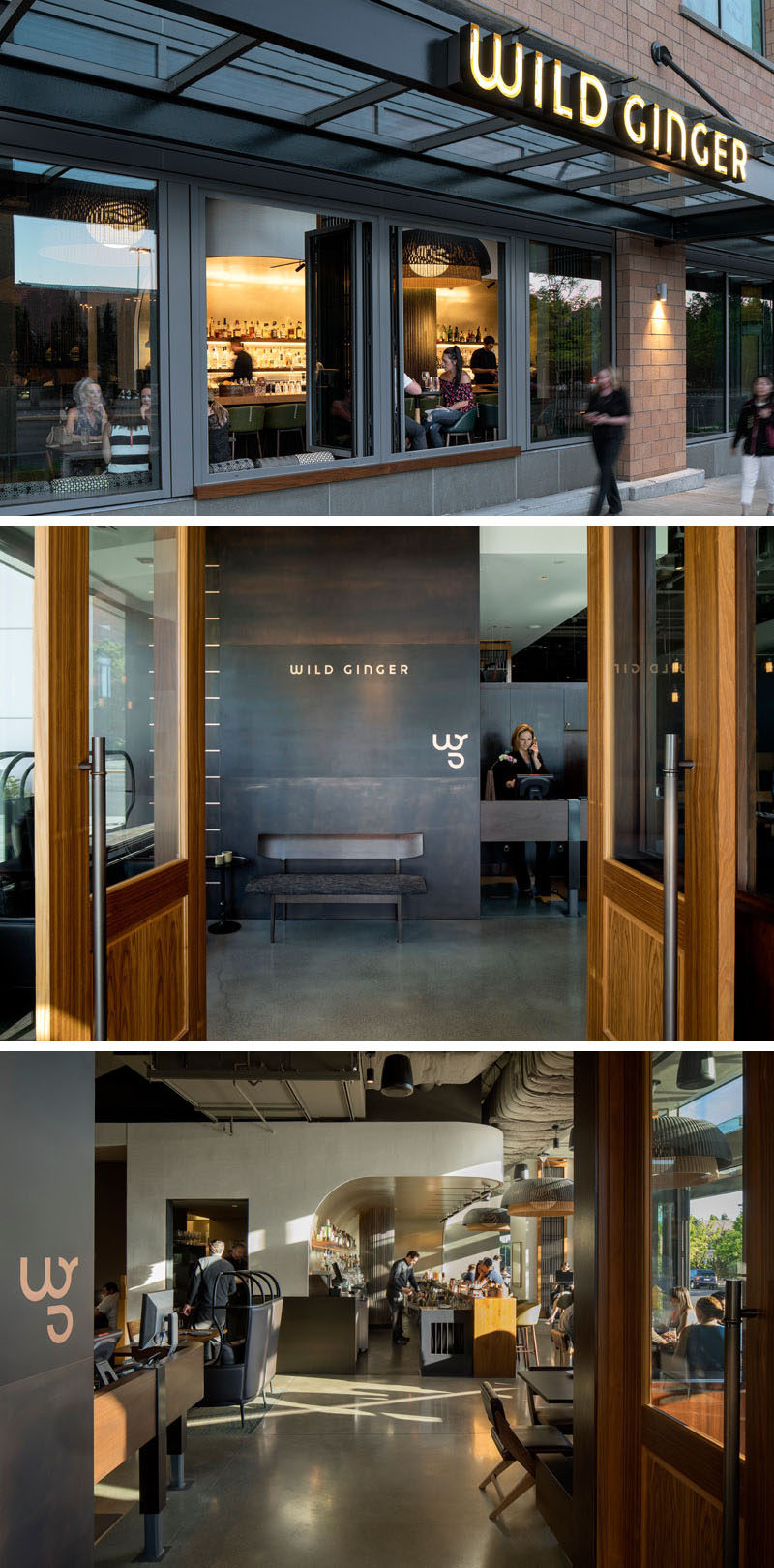 ---
Stepping inside, diners are presented with a luminescent bar and lounge. The bar appears to be set into a curved niche, that's been finished with silver leaf squares, creating a luxurious, subtly reflective backdrop.
---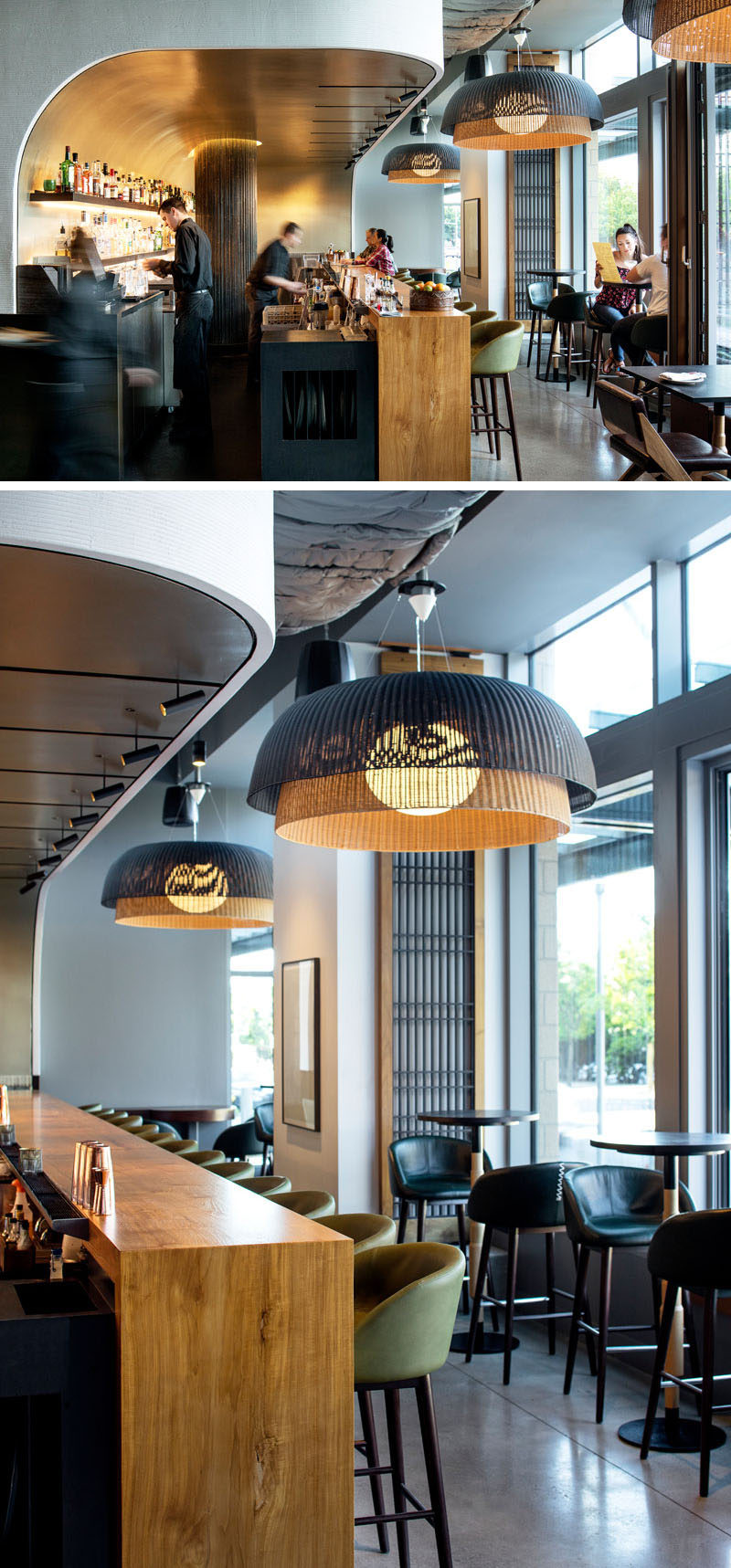 ---
The bar top is made of polished teak, while custom-designed lights recall traditional woven fishing baskets.
---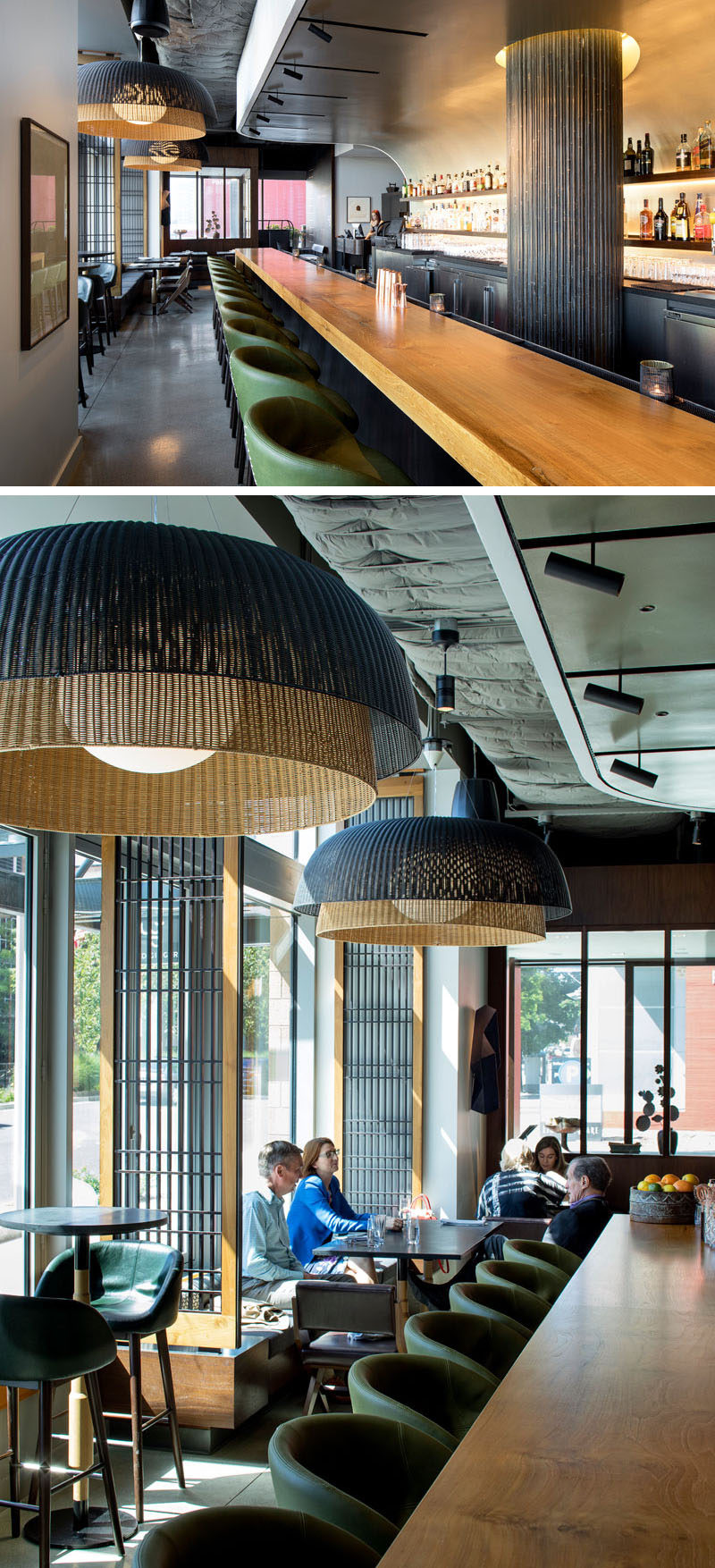 ---
At the end of the bar and lounge area, there's the restaurant. Slatted teak screens separate booths that line both sides of the dining area, while a single row of tables through the center of the space can be arranged to accommodate small groups or aligned to make one long table for a single group.
---

---
At the rear of the dining area, there's a pavilion-like area with custom, sliding wood screens that enable the space to be closed off and used as a private, group dining venue, while lantern-like lighting and murals inspired by aged oriental carpets add to the Southern Asia feeling found throughout the interior.
---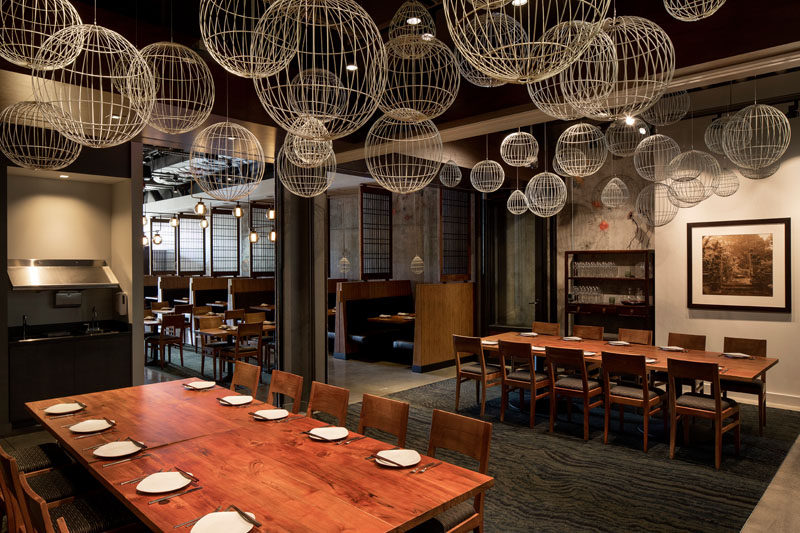 Design: SkB Architects | General Contractor: GLY Construction, Inc
---