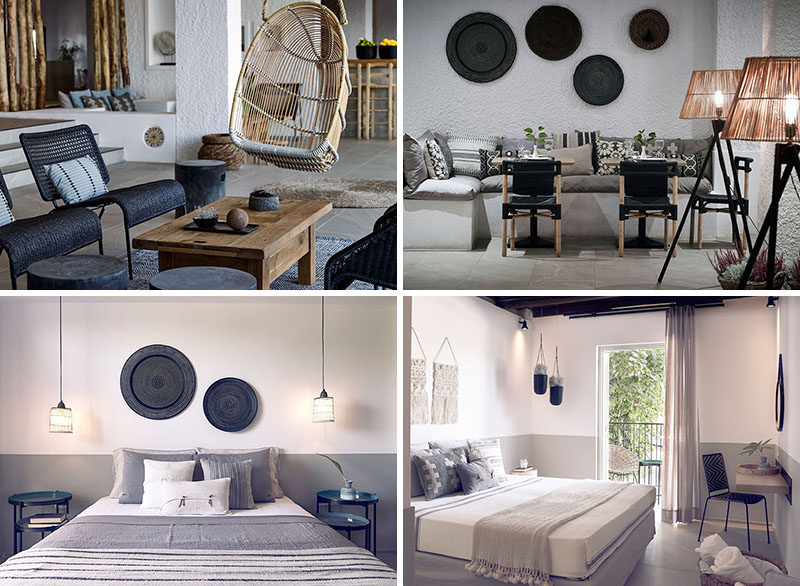 On the small island of Skiathos, Greece, interior design studio Stones and Walls led the complete renovation of the Skathos Blu hotel.
White textured walls, natural materials, and the inclusion of various textures make the interior feel like an authentic Greek hotel while the design of the furniture and simple architectural details give the hotel a modern contemporary look.
In the lounge area of the hotel, built-in sofas, straw lampshades, and woven chairs have been included to pay tribute to the traditional design practices of the area and were combined with clean lines and structured forms to give the space a more contemporary look.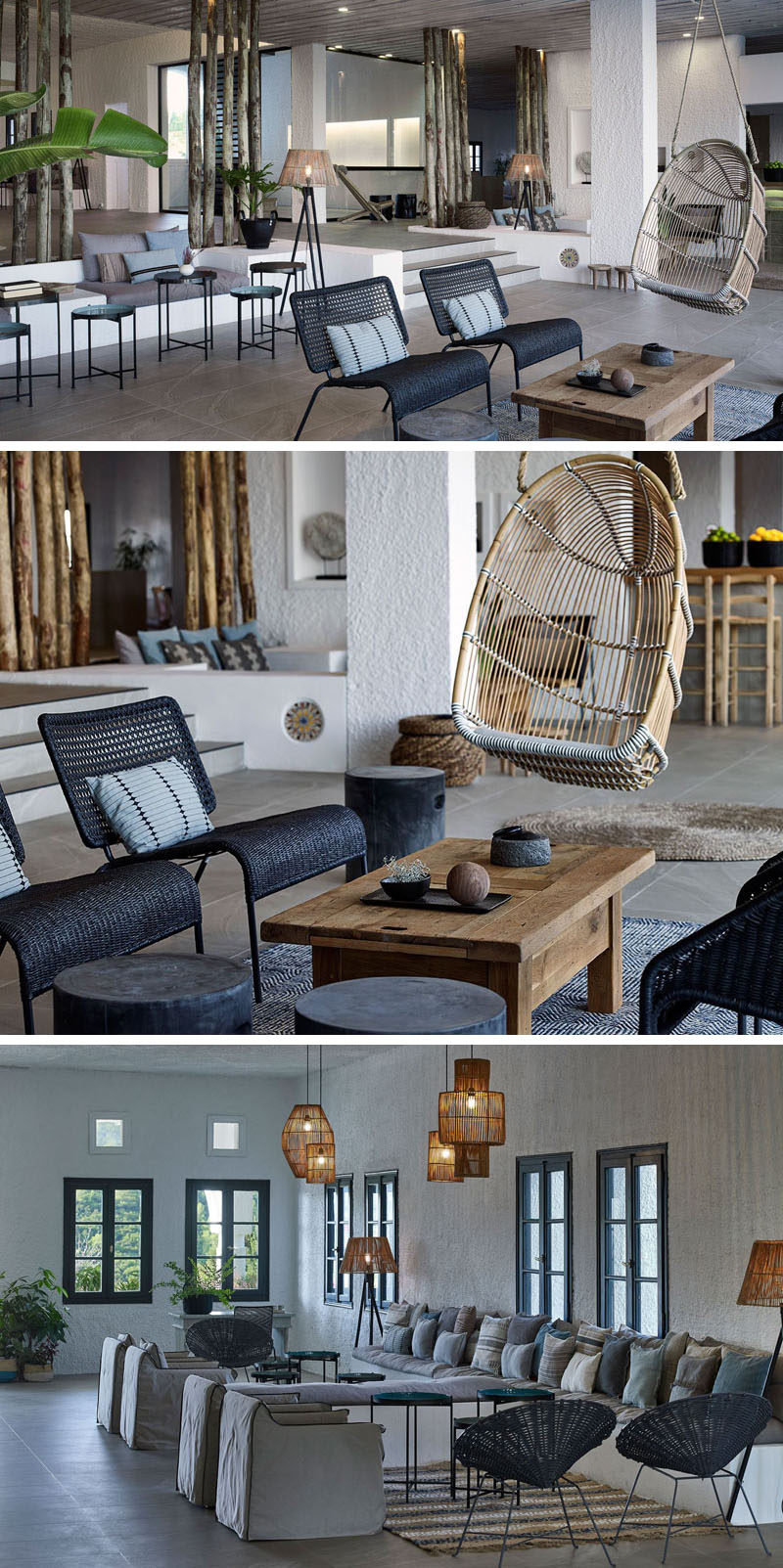 ---
Outside, guests can lounge by the pool where they're surrounded by evergreens and views of the beach below them, and can enjoy the warm breezes while sipping a cocktail from the poolside bar.
---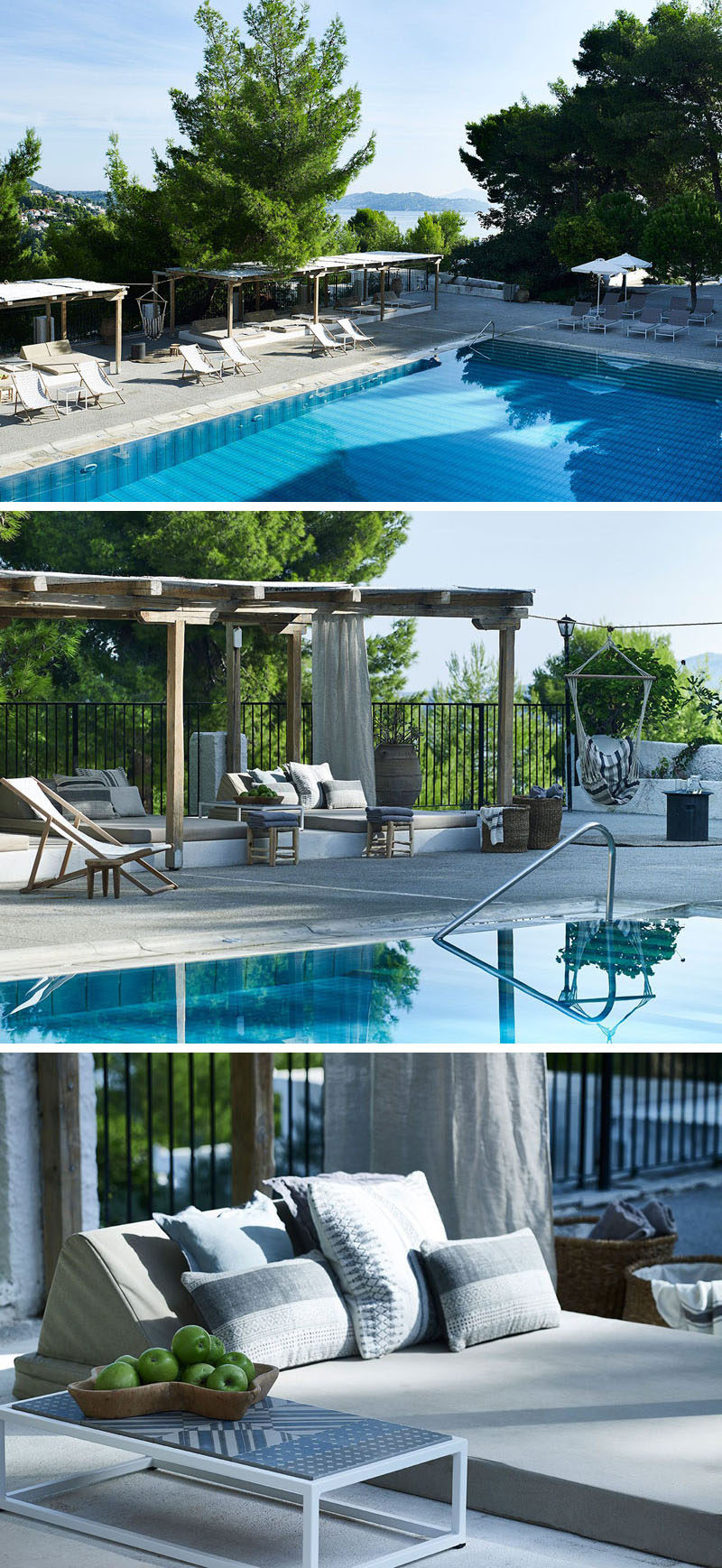 ---
The restaurant has both indoor and outdoor seating, and in keeping with the rest of the interior, has a simple design made of white textured walls, stone floors, and natural elements throughout.
---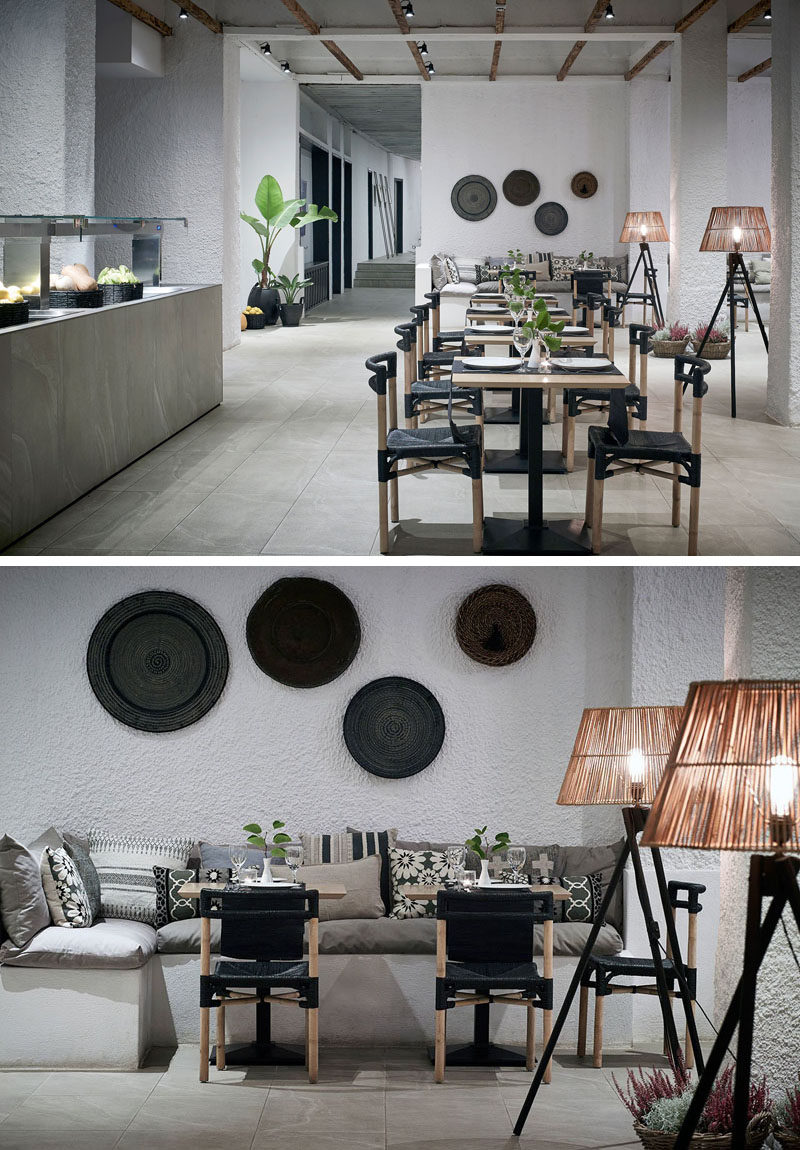 ---
With the intention of creating peaceful rooms where the main focus is on the incredible views from the balcony, the hotel rooms in the Skiathos Blu were completely redesigned.
---

---
All of the hotel rooms feature white walls with grey strips along the bottom half and have been decorated with pieces like wall weavings, plates, and decorative floor tiles that all bring in some of the traditional Greek culture and add touches of uniqueness to each room.
---
---
Floating shelves, thin wooden desks, and glass dividers help keep the rooms feeling bright, airy , and open while keeping the hotel rooms fully functional and stylish.
---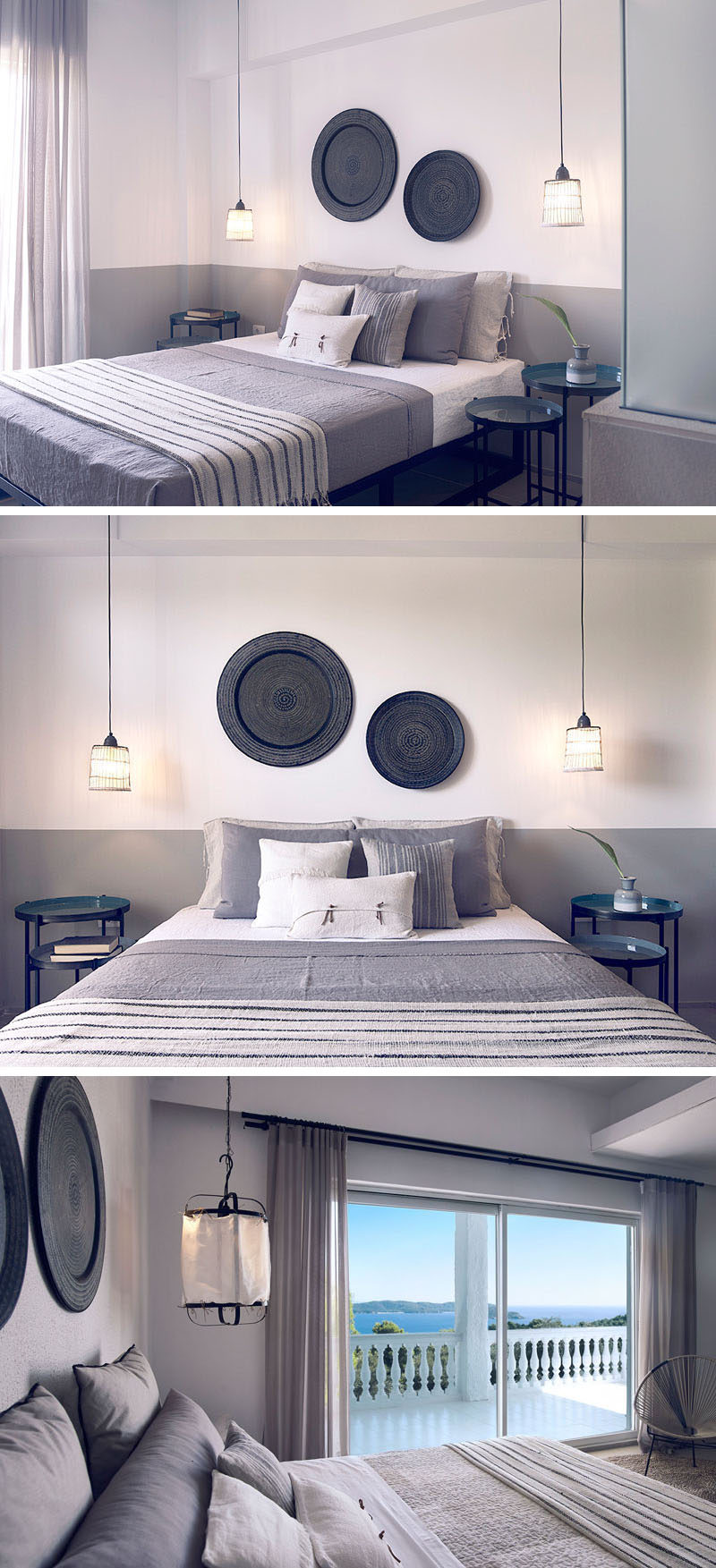 ---
While all of the hotel rooms are full of details intended to represent traditional and authentic Greek style, the rooms also have a distinctly modern feel to them created by the use of clean lines, contemporary furniture, and modern twists put on the traditional pieces.
---