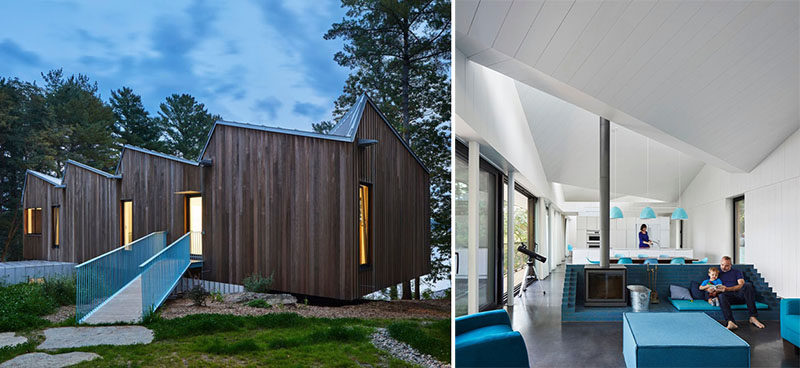 Canadian designers Coryn Kempster and Julia Jamrozik have designed a modern house that sits on the shores of Stoney Lake in Ontario, Canada.
The holiday house consists of two volumes stacked on top of one another, with the upper volume almost hiding the lower level from view, and at the same time, creating a void underneath that can be walked through to reach the lake.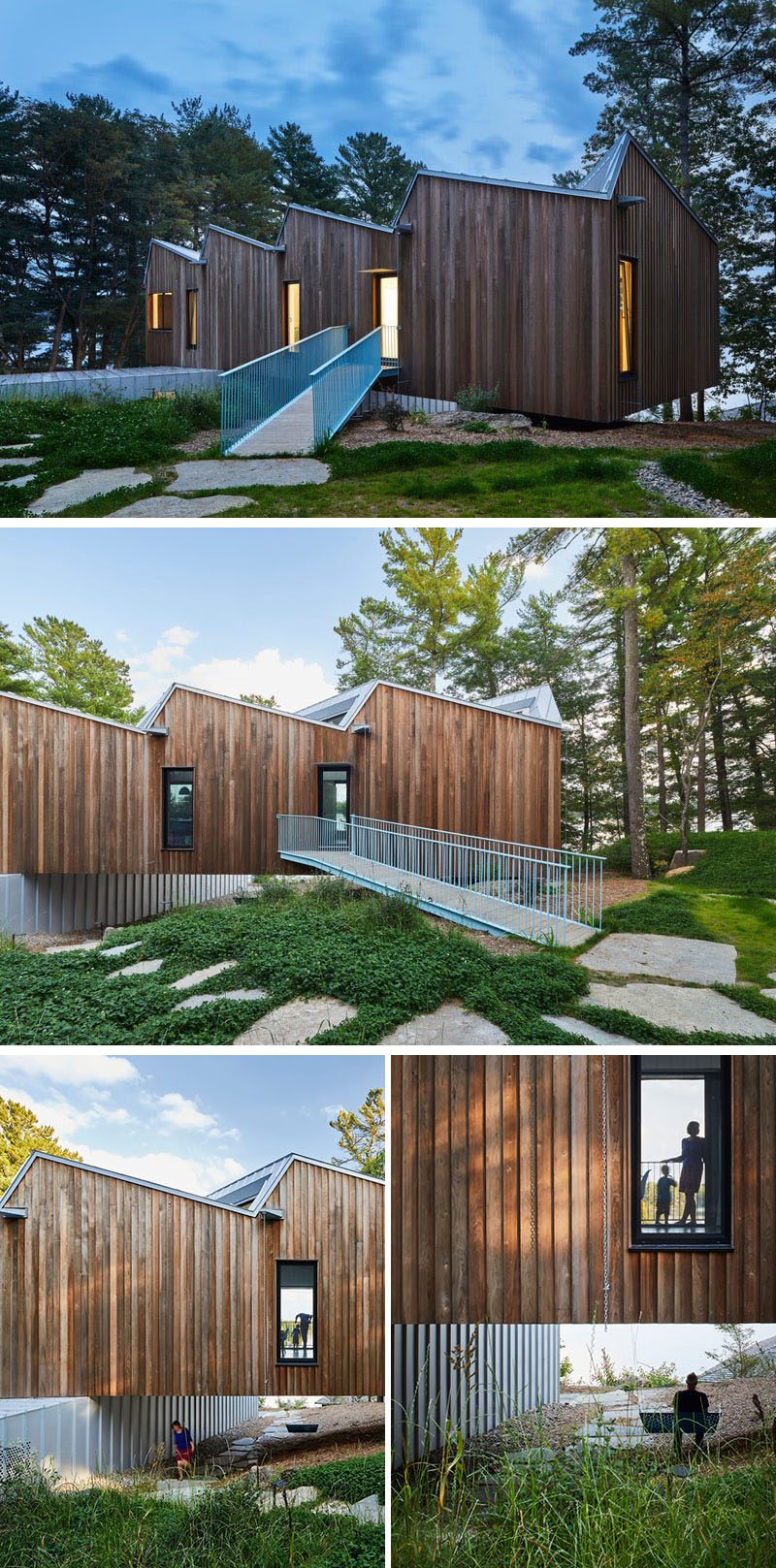 ---
Here's the view of the house from the lake that shows how the upper volume sits on the lower volume.
---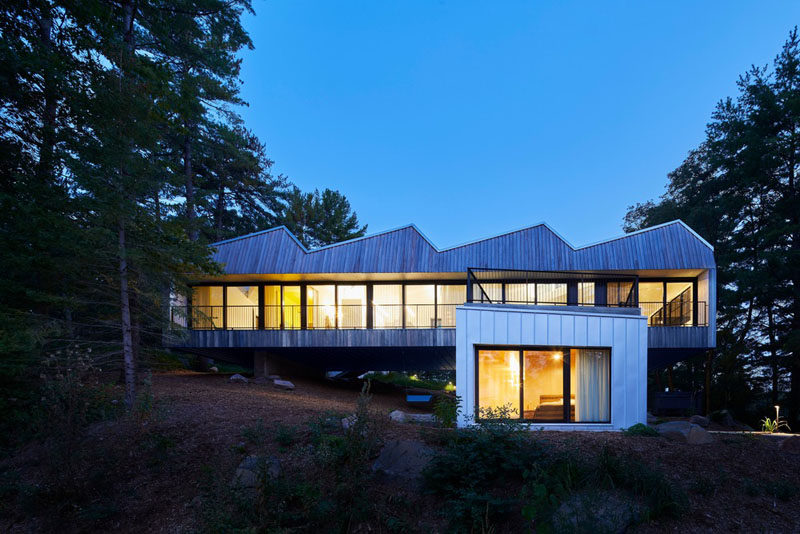 ---
Stepping inside, the interior is fun and welcoming, with bright white walls and ceilings, a polished concrete floor with turquoise furnishings and design elements.
---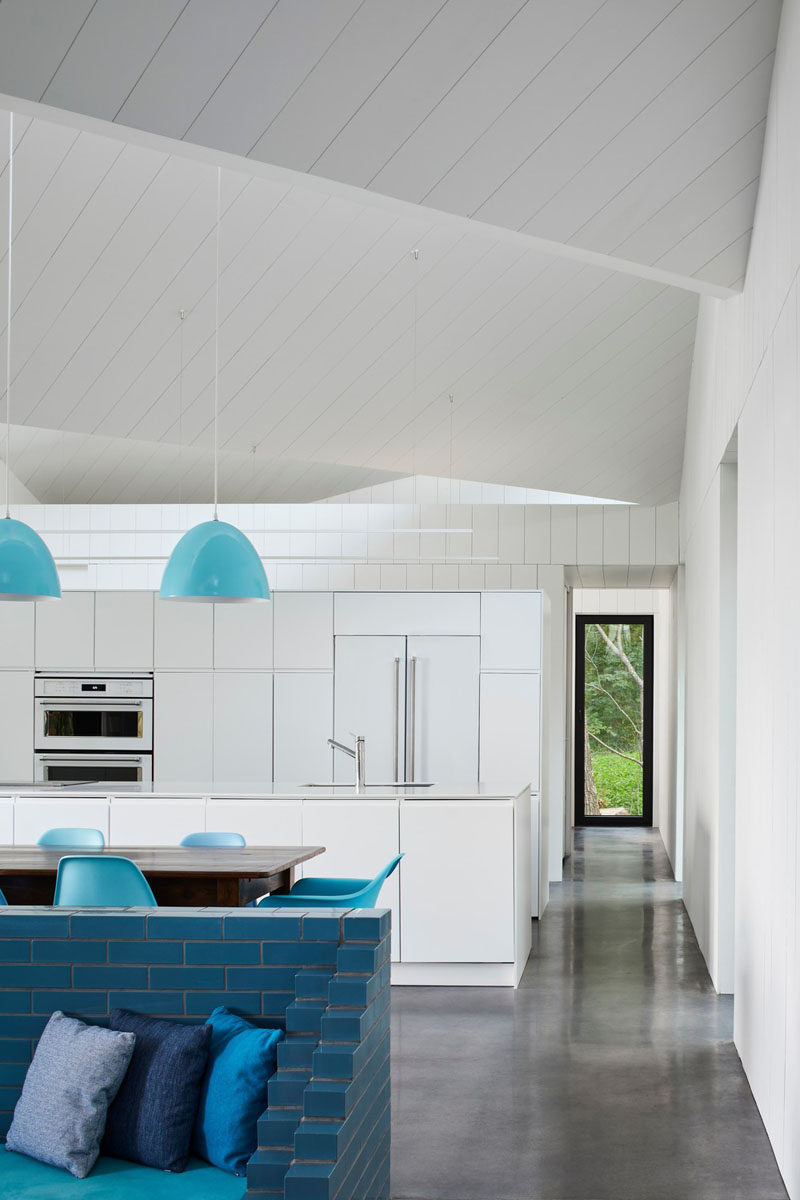 ---
The open plan interior has been divided by the use of a blue glazed brick surround for the wood stove. Not only does it add color to the room and act as a partition, the surround also becomes a cozy reading nook with the addition of a mat and cushions.
---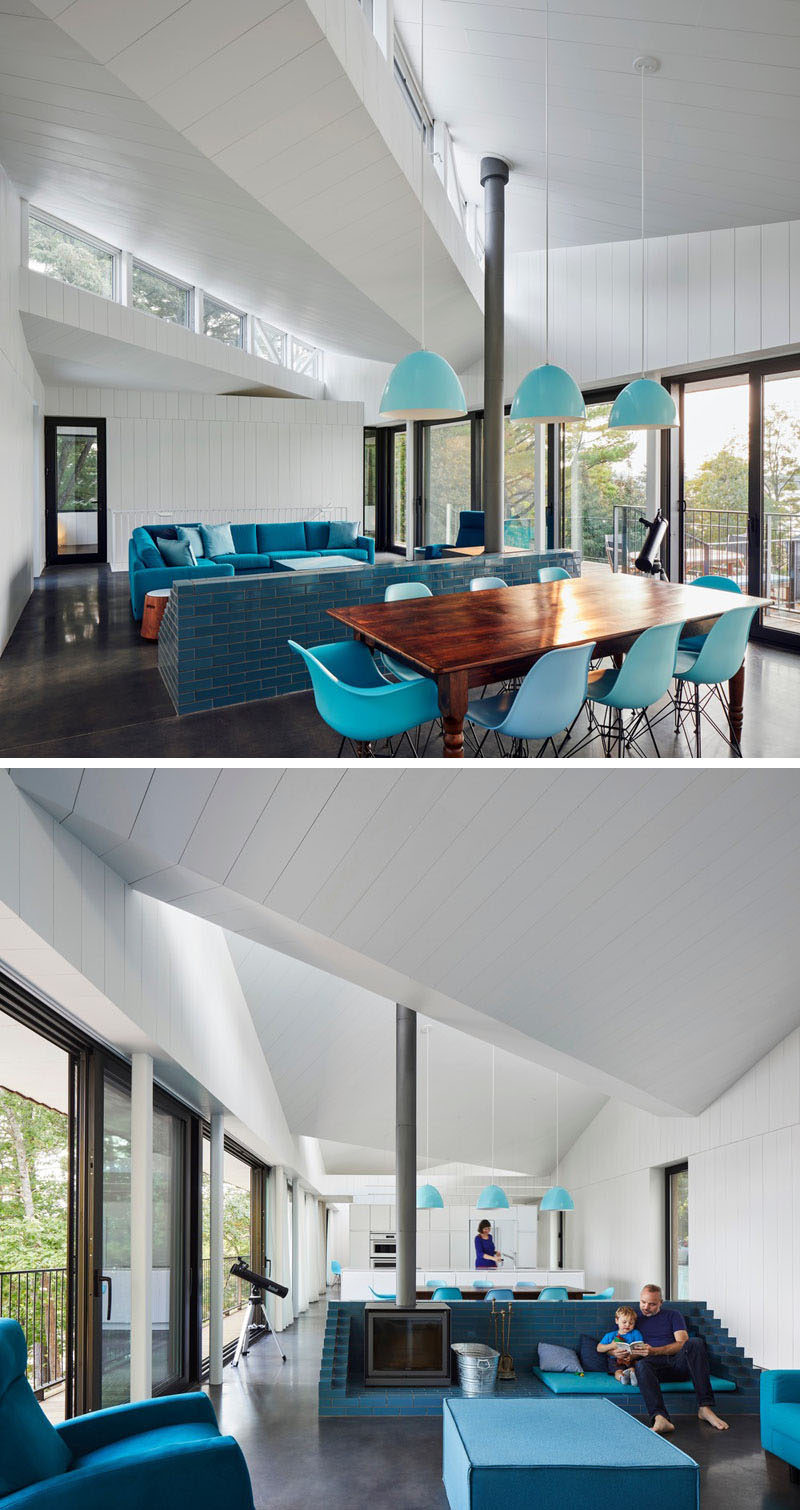 ---
Behind the kitchen and by the front door, there's a small hallway with closets and on the wall, there's pink push-pin-like wall hooks and a row of lighting.
---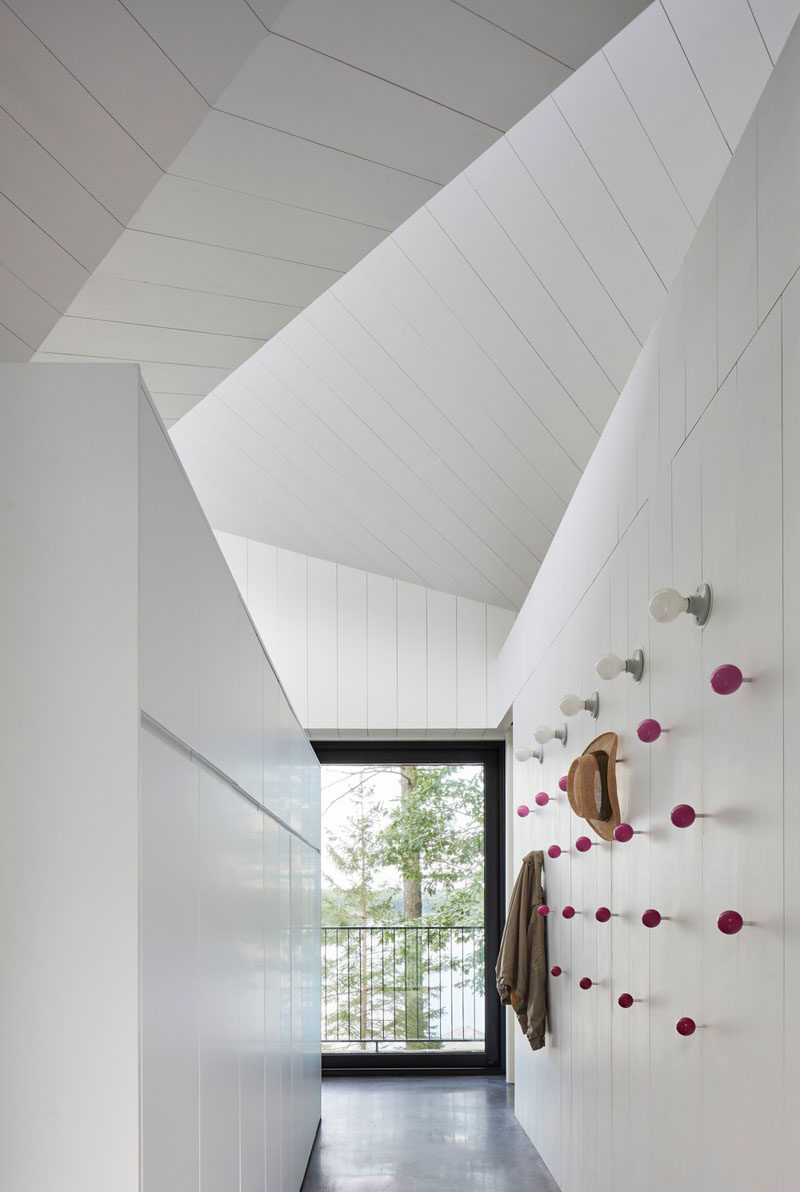 ---
Behind the wall with the hooks is a bright yellow bathroom that stands from the mostly white interior. On the other side of the bathroom is a bedroom that looks out towards the water.
---
---
Downstairs, there are additional bedrooms, and in this wood lined bedroom, there's a turquoise bathroom that ties in with the rest of the decor upstairs.
---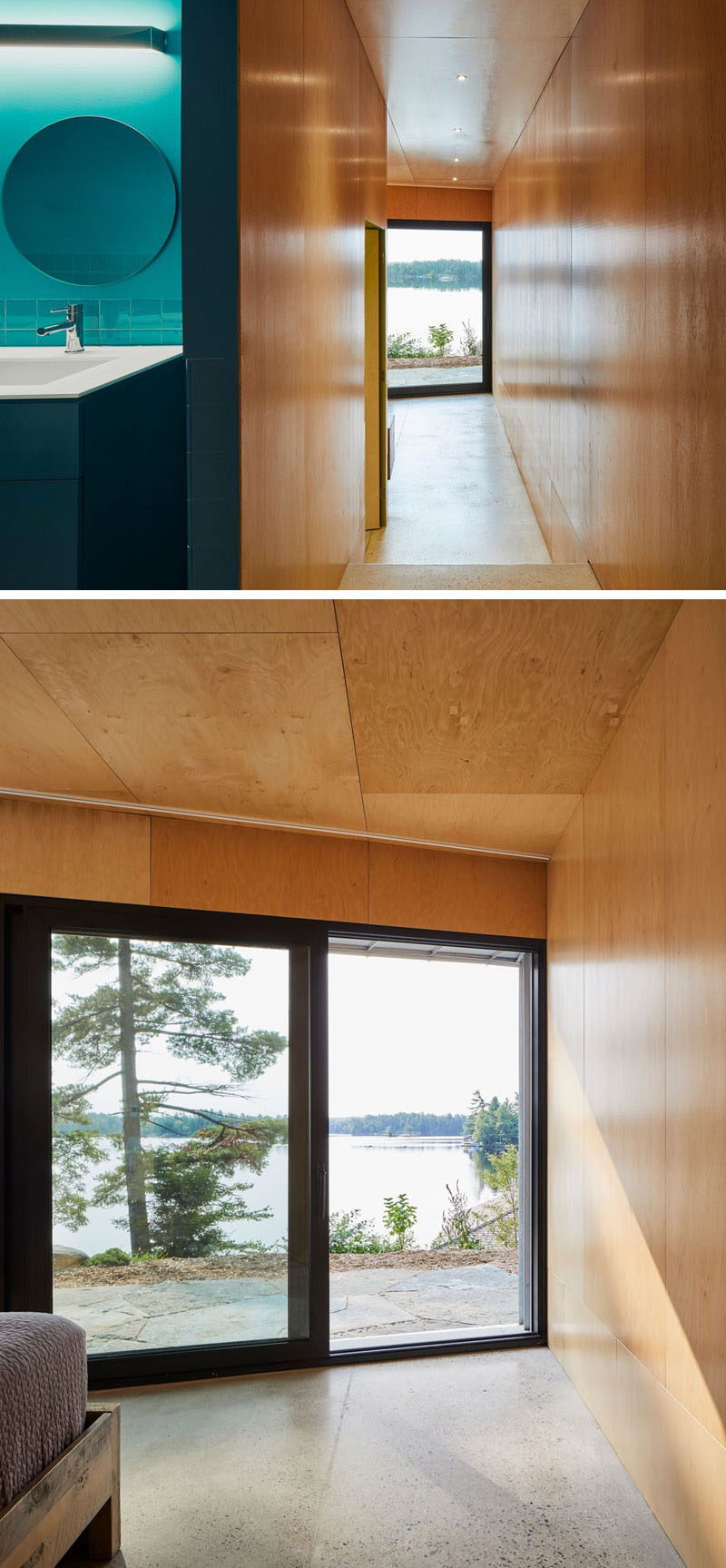 ---
Here's a look at the floor plan that shows the layouts of the upper and lower sections of the house.
---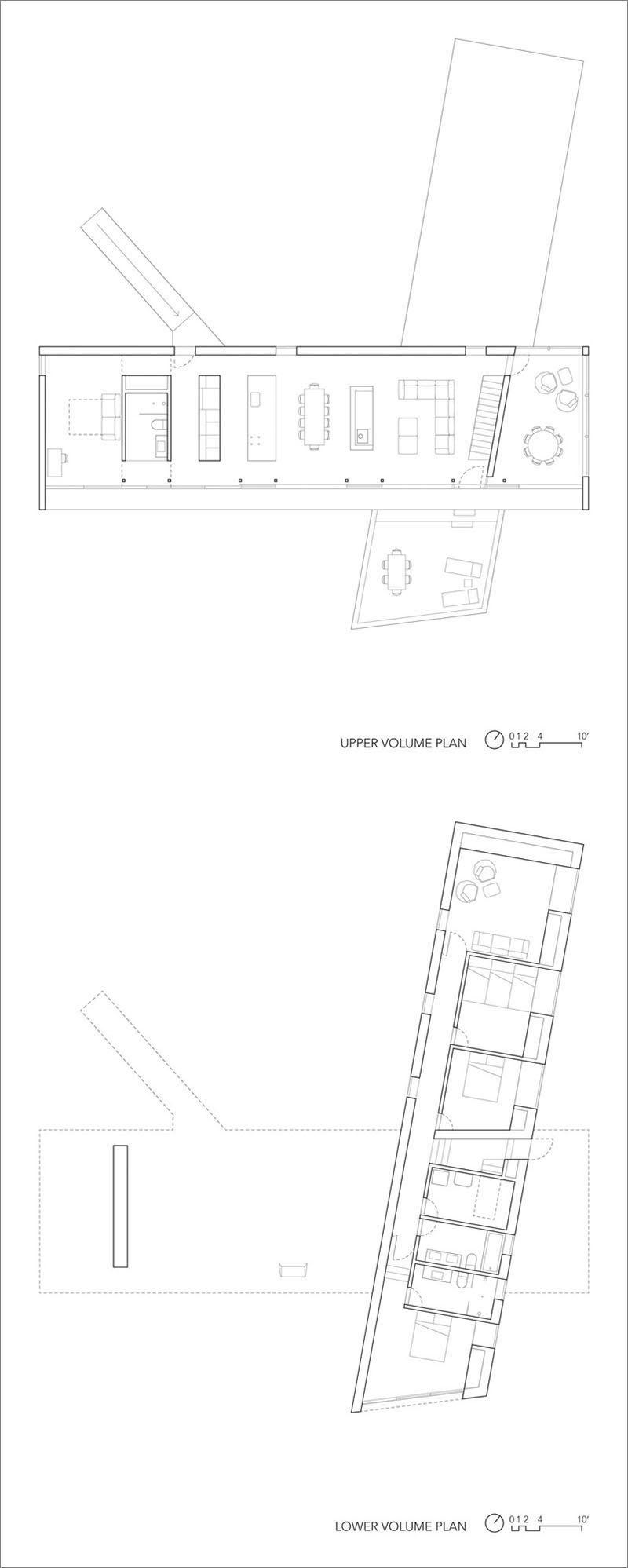 ---