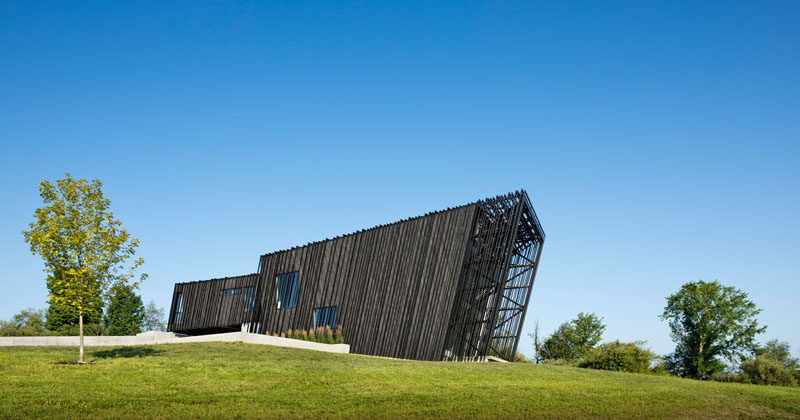 Architecture firm actual / office, have recently completed a new house covered in Shou Sugi Ban (blackened wood), that's located on an open and rolling hillside, in a rural area of the Hudson Valley in New York State.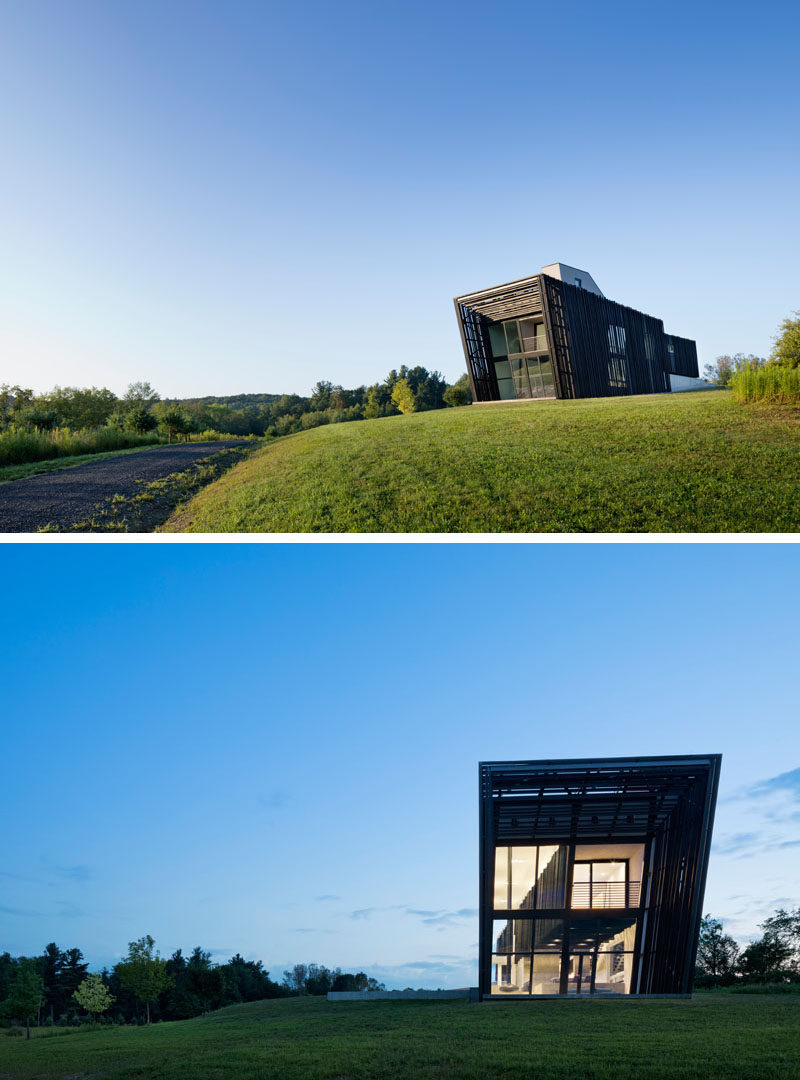 ---
Inspired by barns and other farm buildings in the area, the architects designed the house as two elongated volumes – a smaller one sleeved into a larger – sitting on a cast-in-place concrete base.
---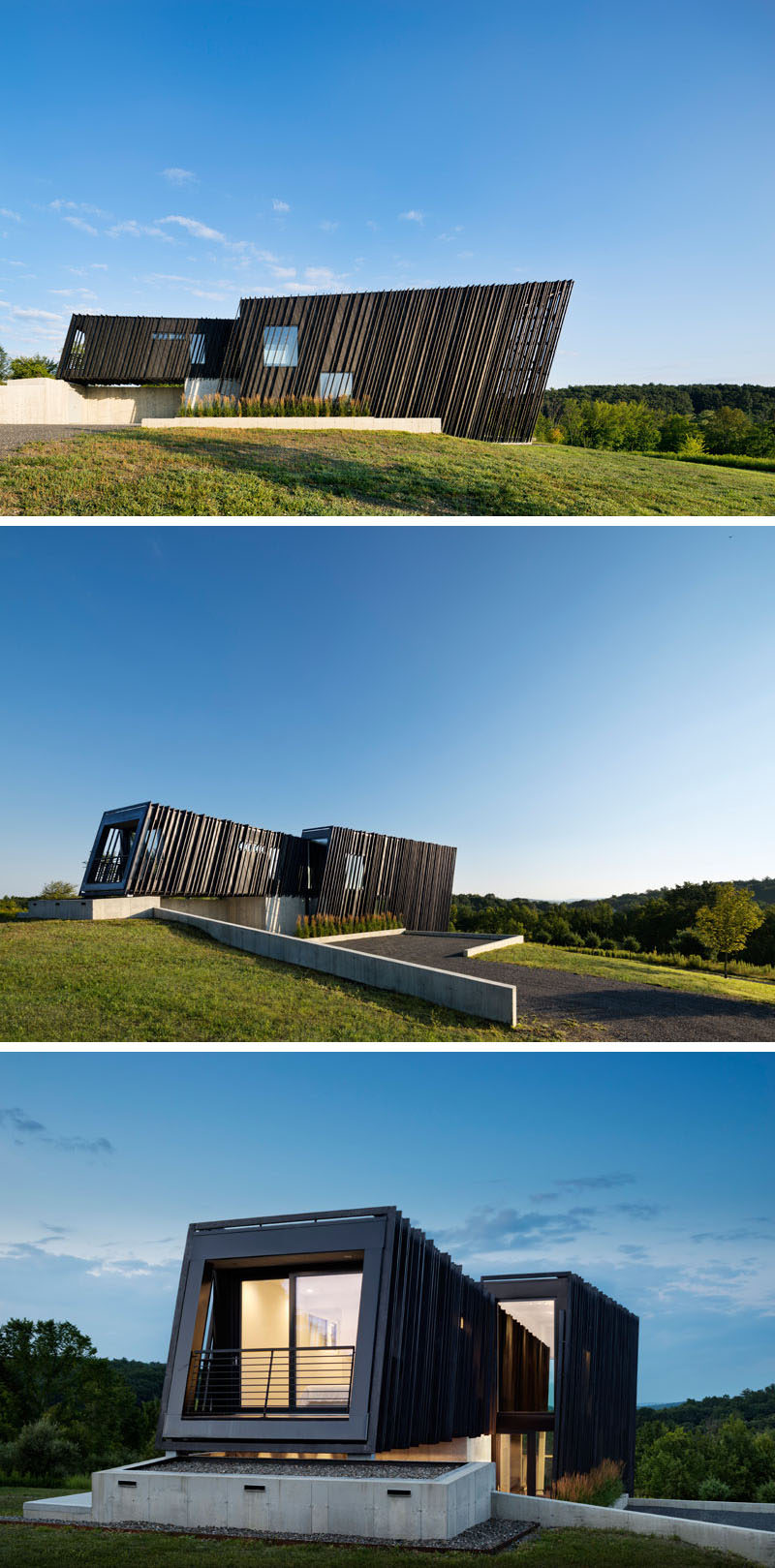 ---
The architects worked with Delta Millworks to create the Shou Sugi Ban that's used both on the both the exterior and interior of the house.
---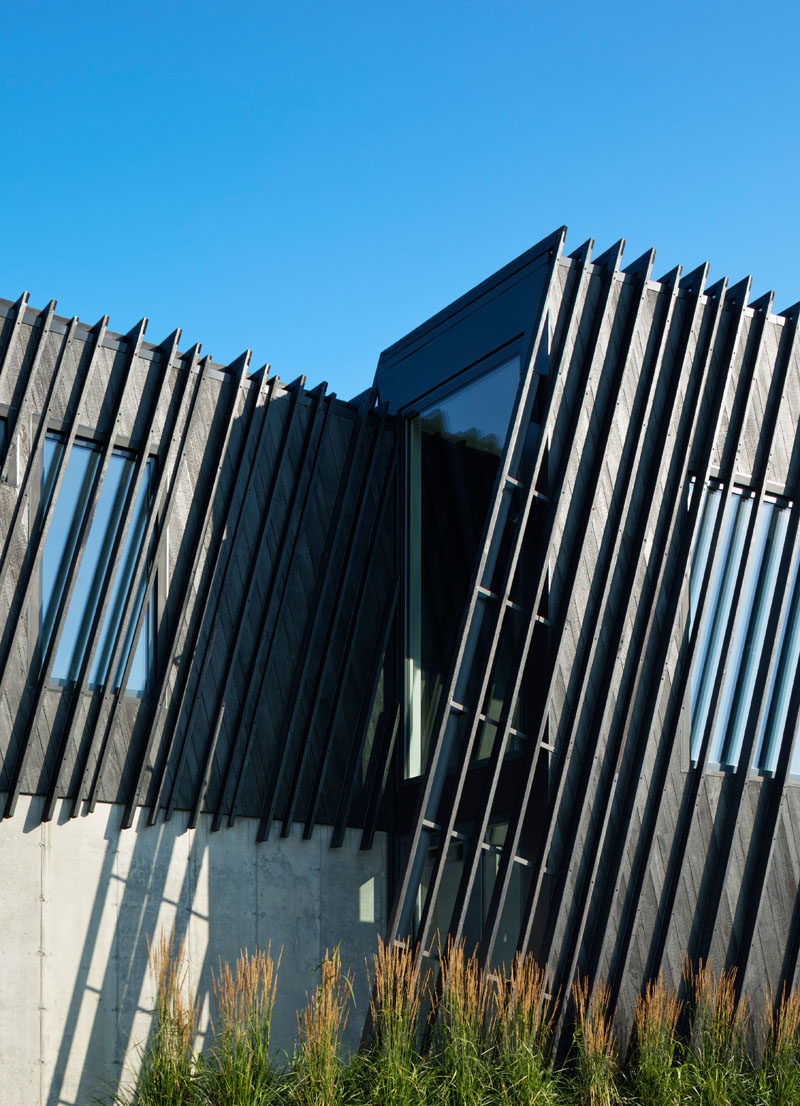 ---
Inside the house, which was designed as a weekend escape from the city, the Shou Sugi Ban siding continues and creates a strong contrast to the white walls and polished concrete flooring. In the kitchen, minimalist black cabinets and countertops compliment the other black details in the interior.
---

---
Around the corner from the kitchen is the dining room. Continuing with the simple black and white color theme, the table is white with a black base to match the black chairs.
---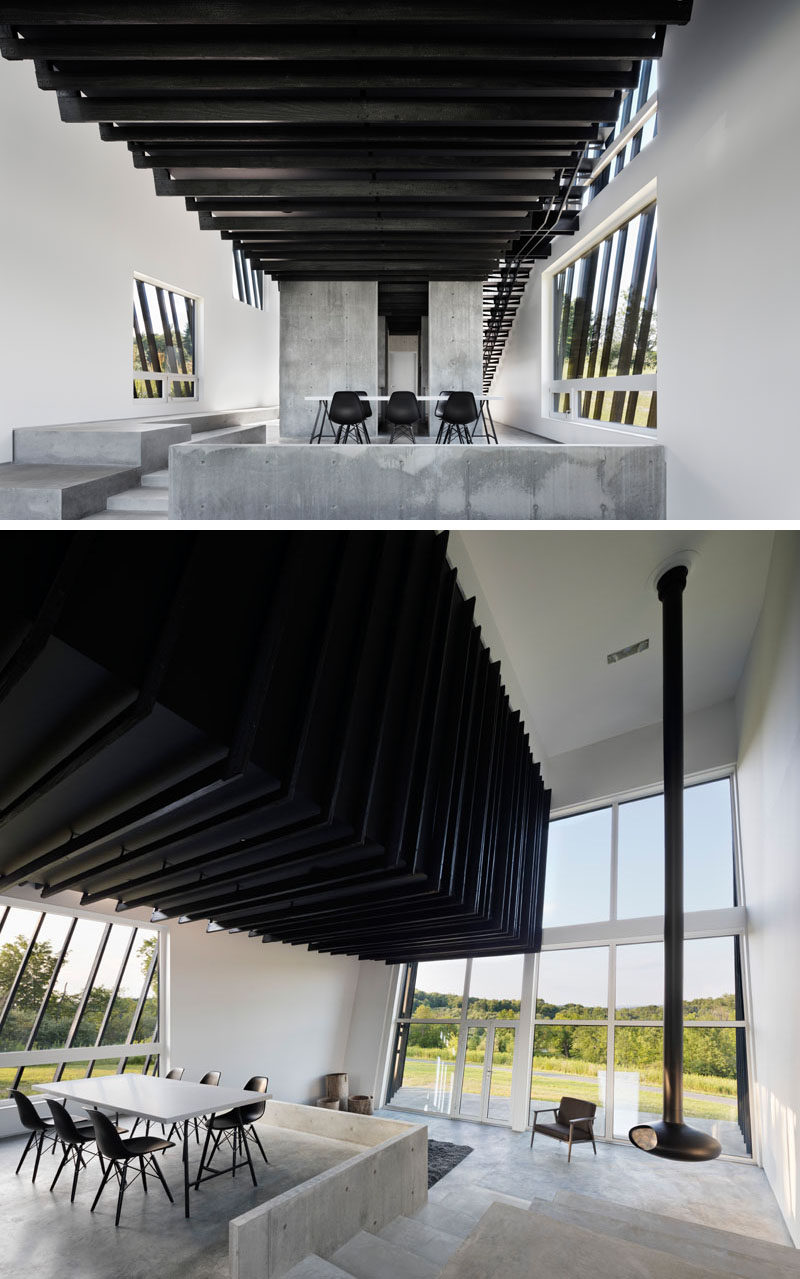 ---
Stepping down from the dining room is the living room. A pop of color has been added to the space in the form of a bright blue couch that looks out to the surrounding scenery through the large windows.
---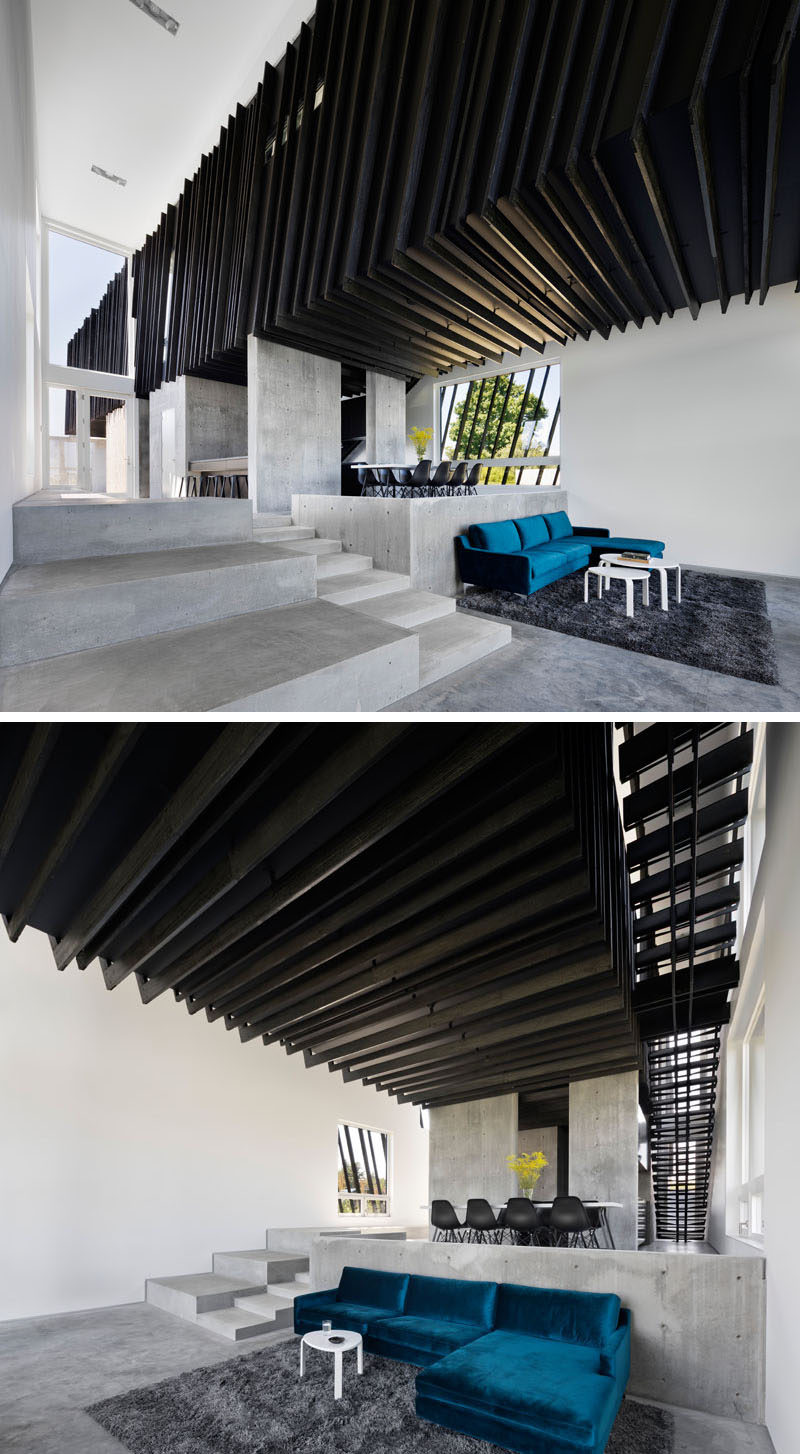 ---
A black staircase leads up to the upper floor of the home, while windows provide plenty of natural light.
---

---
Upstairs, elements of the blackened wood siding are used on the windows to create a cohesive appearance throughout the home.
---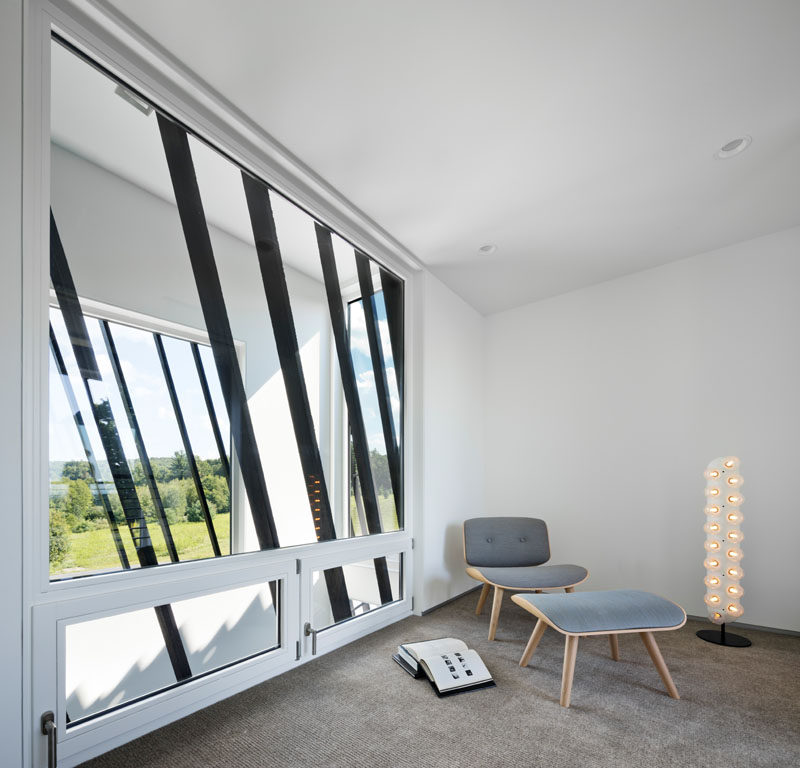 ---