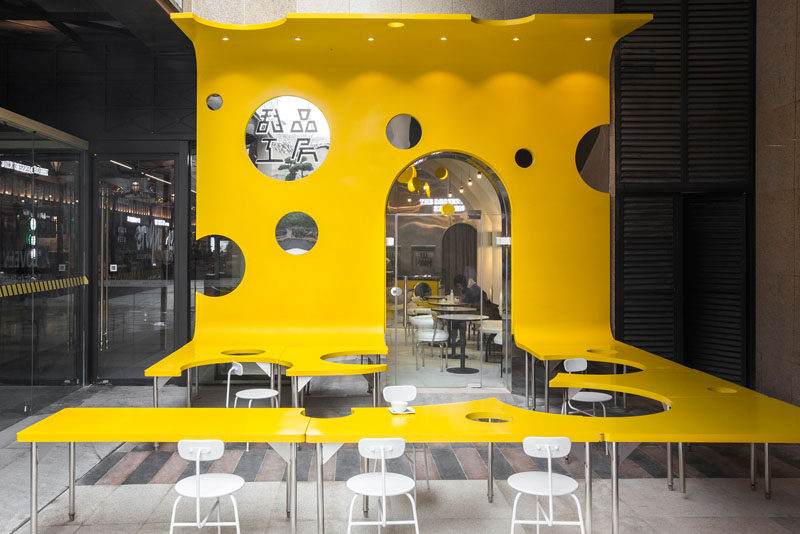 Towodesign has recently completed a new cafe named 'The Dessert KITCHEN', that's located in an underground mall in Chengdu, China. The cafe has an eye-catching facade and an outdoor dining area that's designed like a slice of cheese.
Inspired by the movie Charlie and the Chocolate Factory, the designers wanted to create a journey of imagination for the customers and draw attention to the cafe. They did this by incorporating a bright yellow cheese slice, that entices customers to travel through the slice into the cafe. The cheese slice design also provides a place for people to sit outside.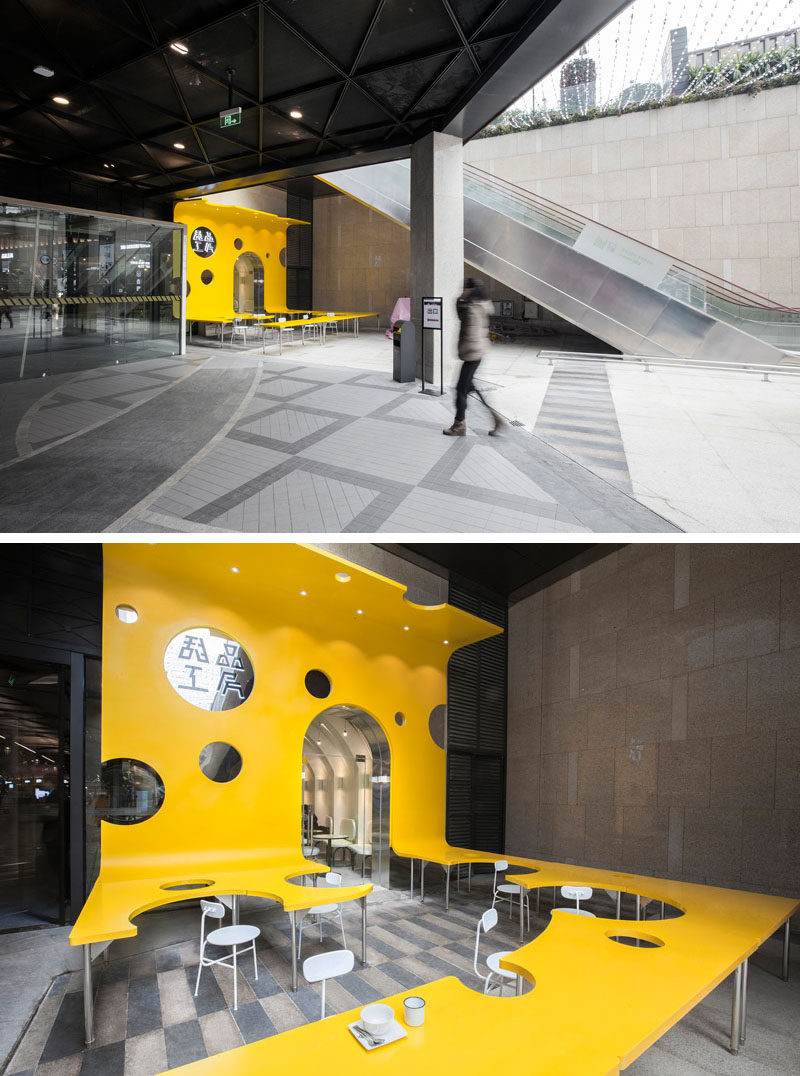 ---
Inside the cafe, Towodesign intended to create a dessert heaven with a church-like interior structure with a sense of "ritualism". Elements of towering domes of churches were applied to the ceiling, which consists of several vaults.
---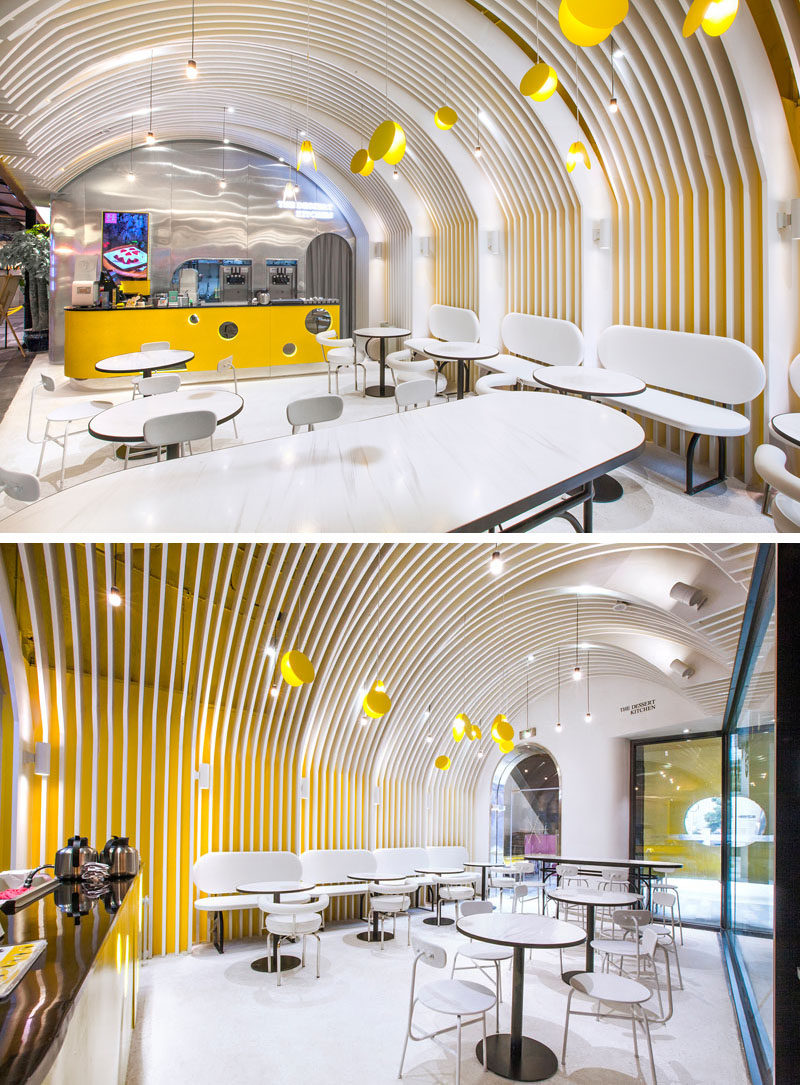 ---
The fin covered vaults assist in concealing the air conditioning vent, while the yellow painted walls behind the fins aid in creating a soft color palette that connects to the bold yellow facade and bar counter.
---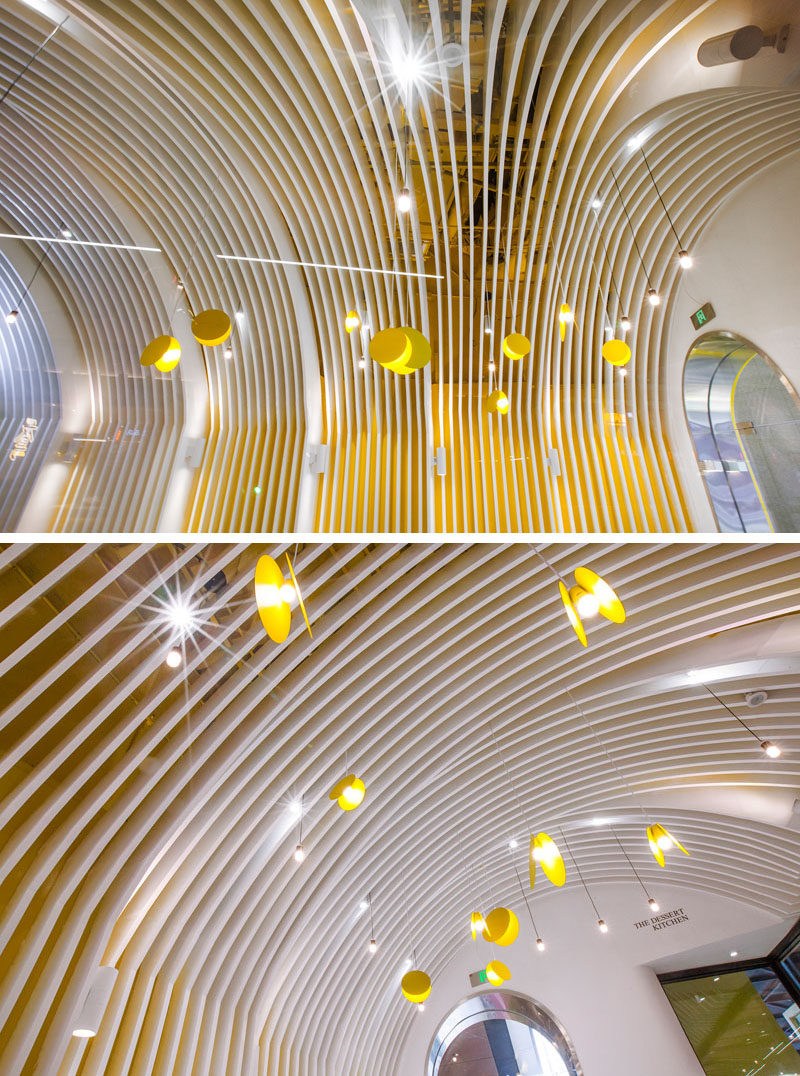 ---
The bar / service counter also features the elements of cheese, echoing the structural eating area outside, while also drawing the attention of people passing by in the mall.
---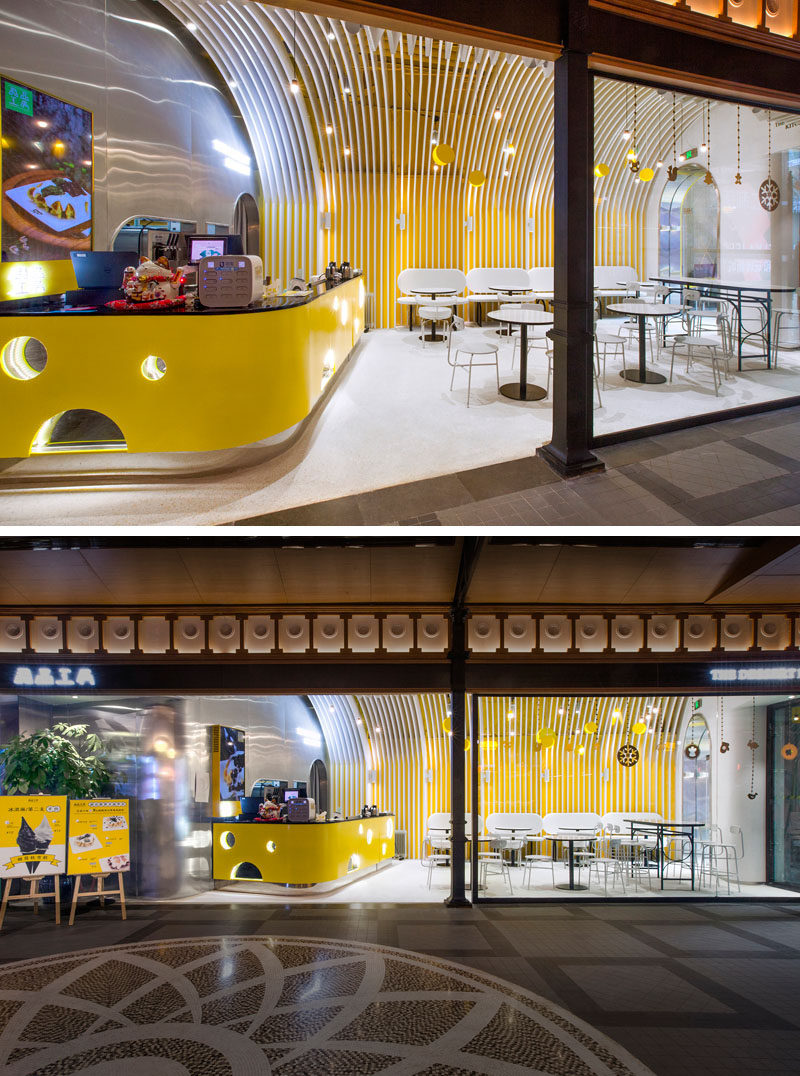 Photography by Towodesign | Design firm: Towodesign | Chief designer: He Mu | Design team: Ren Wei, Sun Meng, Zheng Liyuan
---