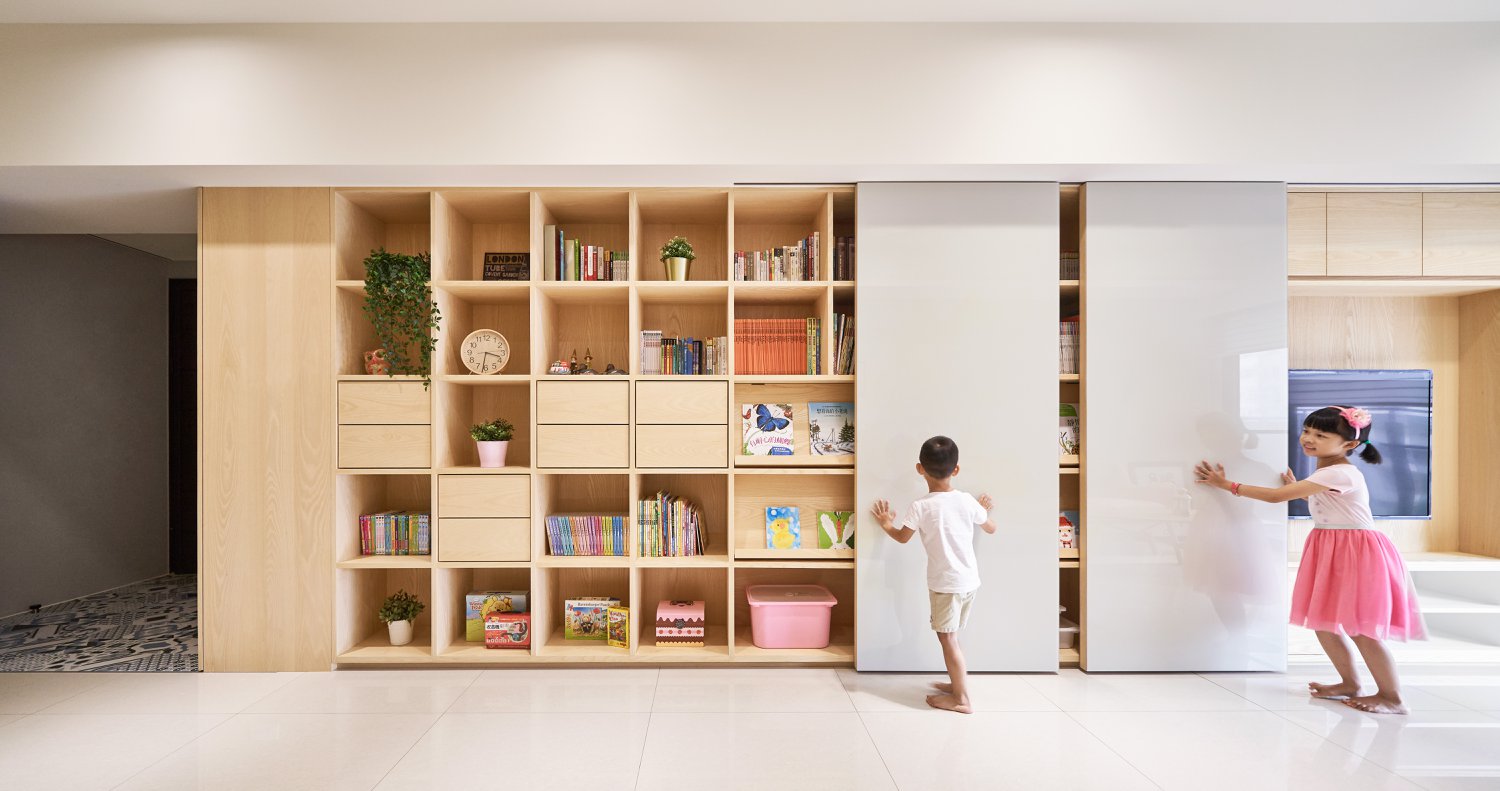 LIFE CREATOR Design Co. has designed an apartment for a family with two children, and included in the interior, is a custom wall designed with the children in mind.
Located along one wall in the living room/music room, is a wall of shelving. Some of the shelving is dedicated to open boxes filled with decorative items, other areas are drawers for hidden storage and a specially designed section for displaying frequently read books.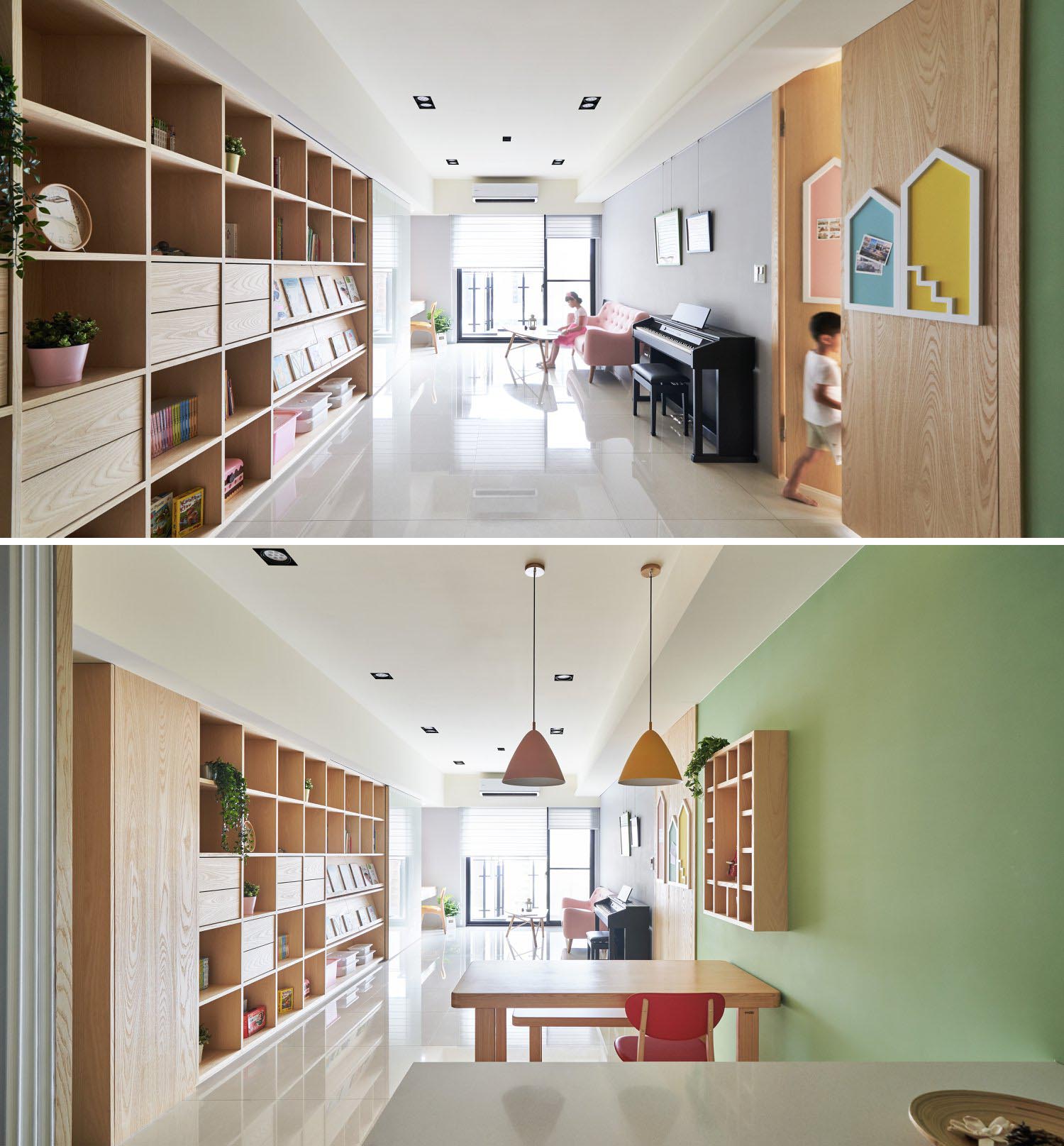 The shelving unit also includes two sliding whiteboard walls that can be moved to reveal the television. At the end of the unit, there's a small desk area.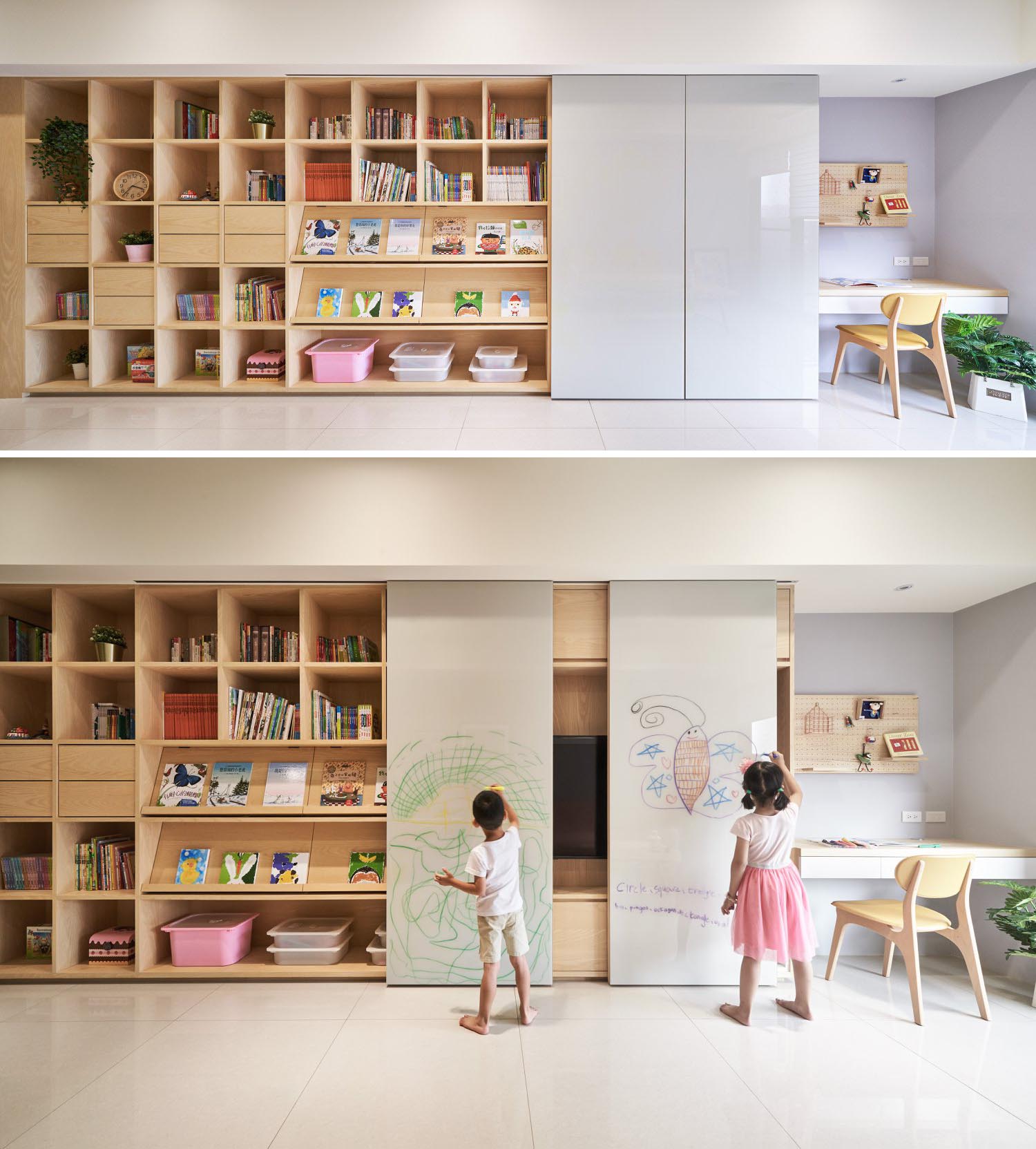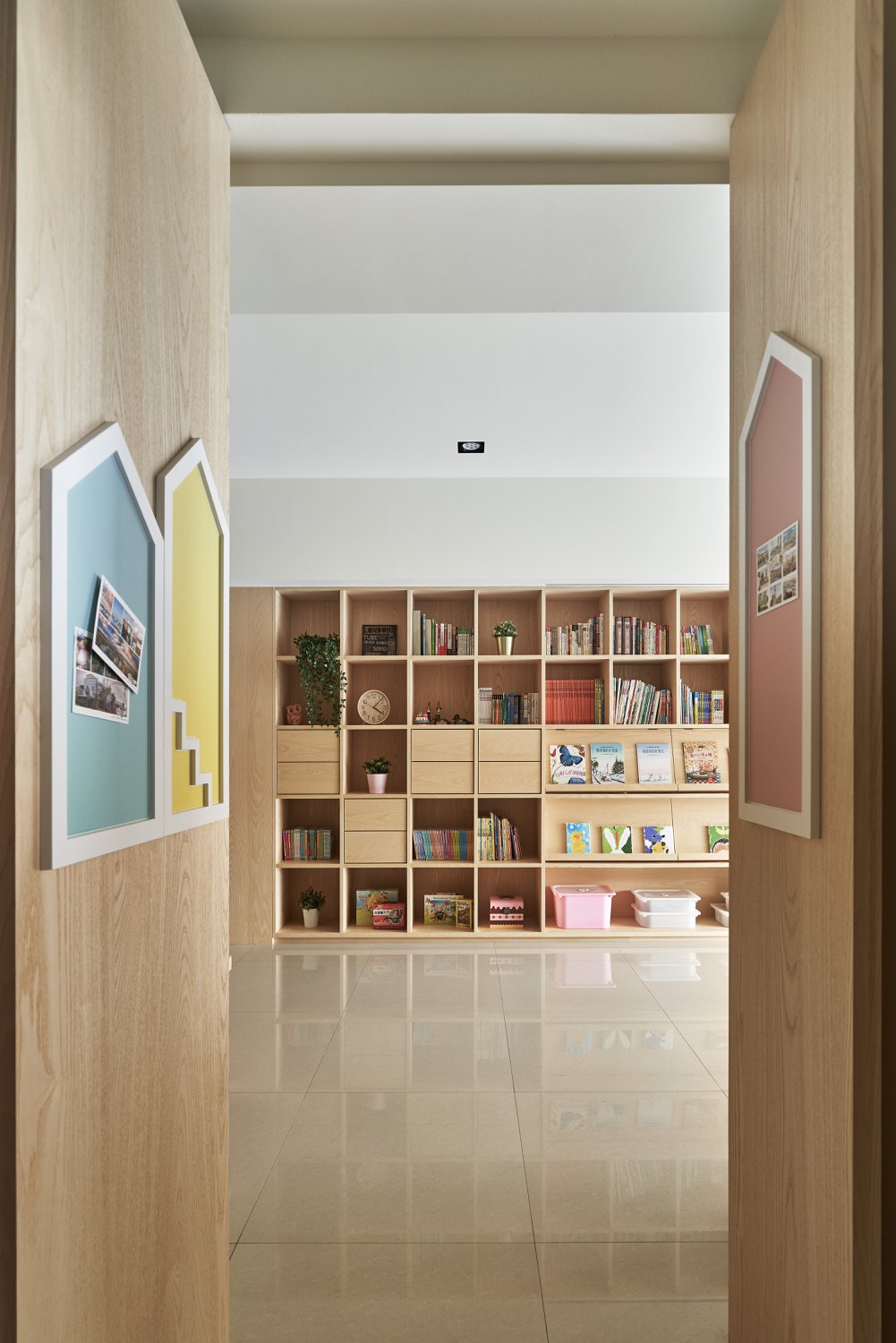 Opposite the shelving unit is a wood door decorated with white-framed colorful houses that act as wall art and a place to pin photos and drawings.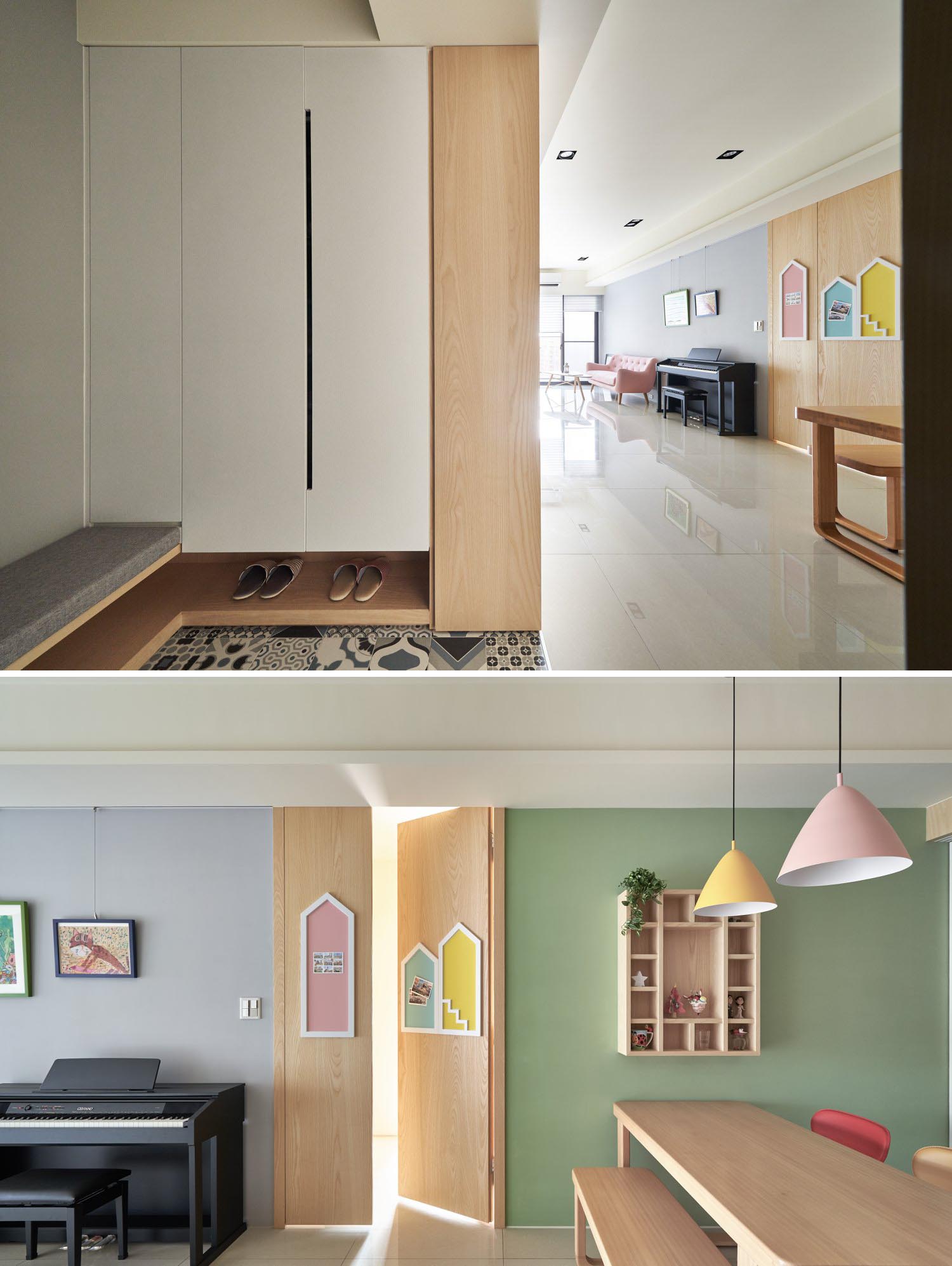 Colorful accent walls are used throughout the home, like in the living room, dining room, and bedrooms.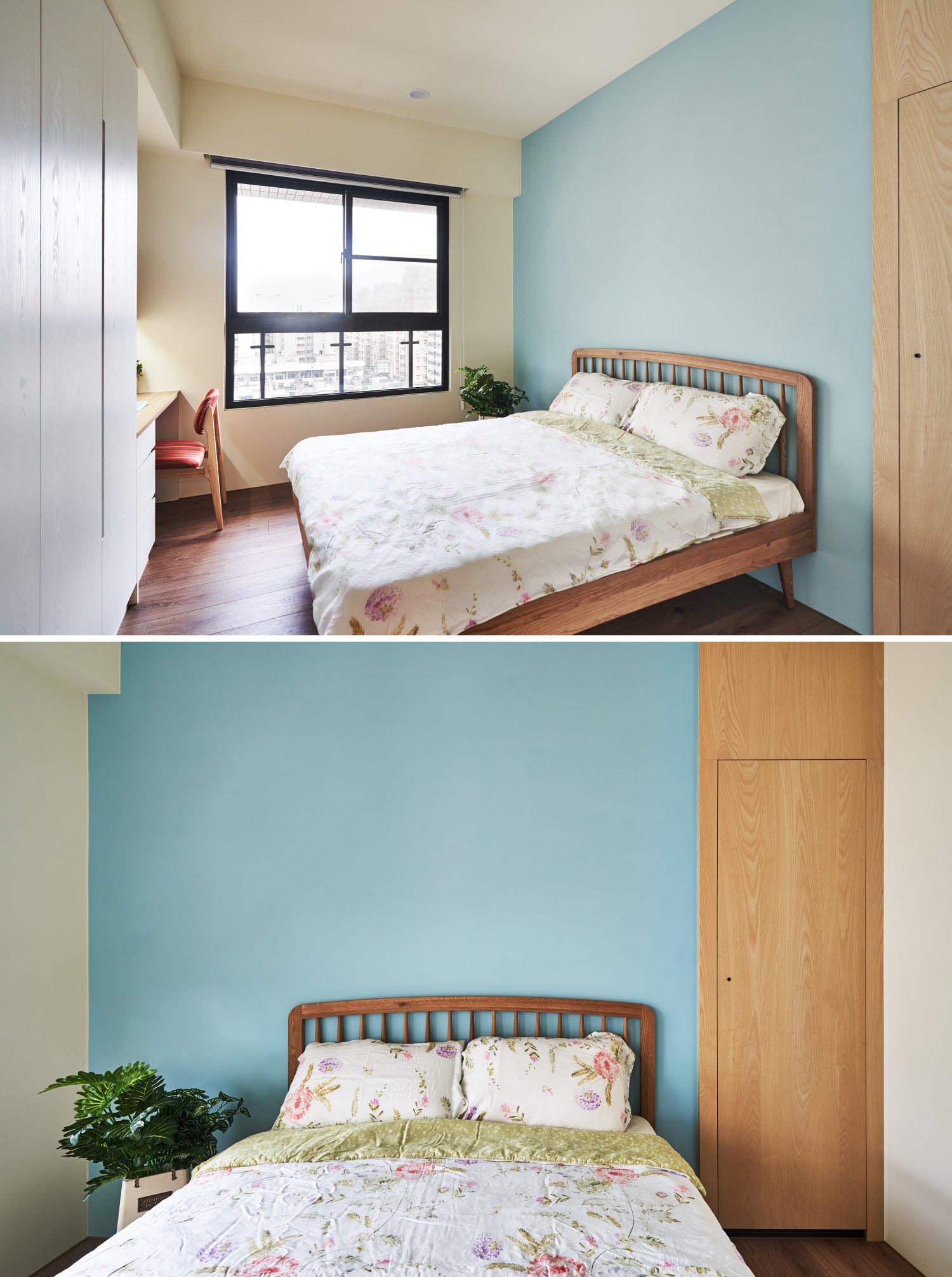 Each of the bedrooms also include hardware-free built-in closets with a desk.