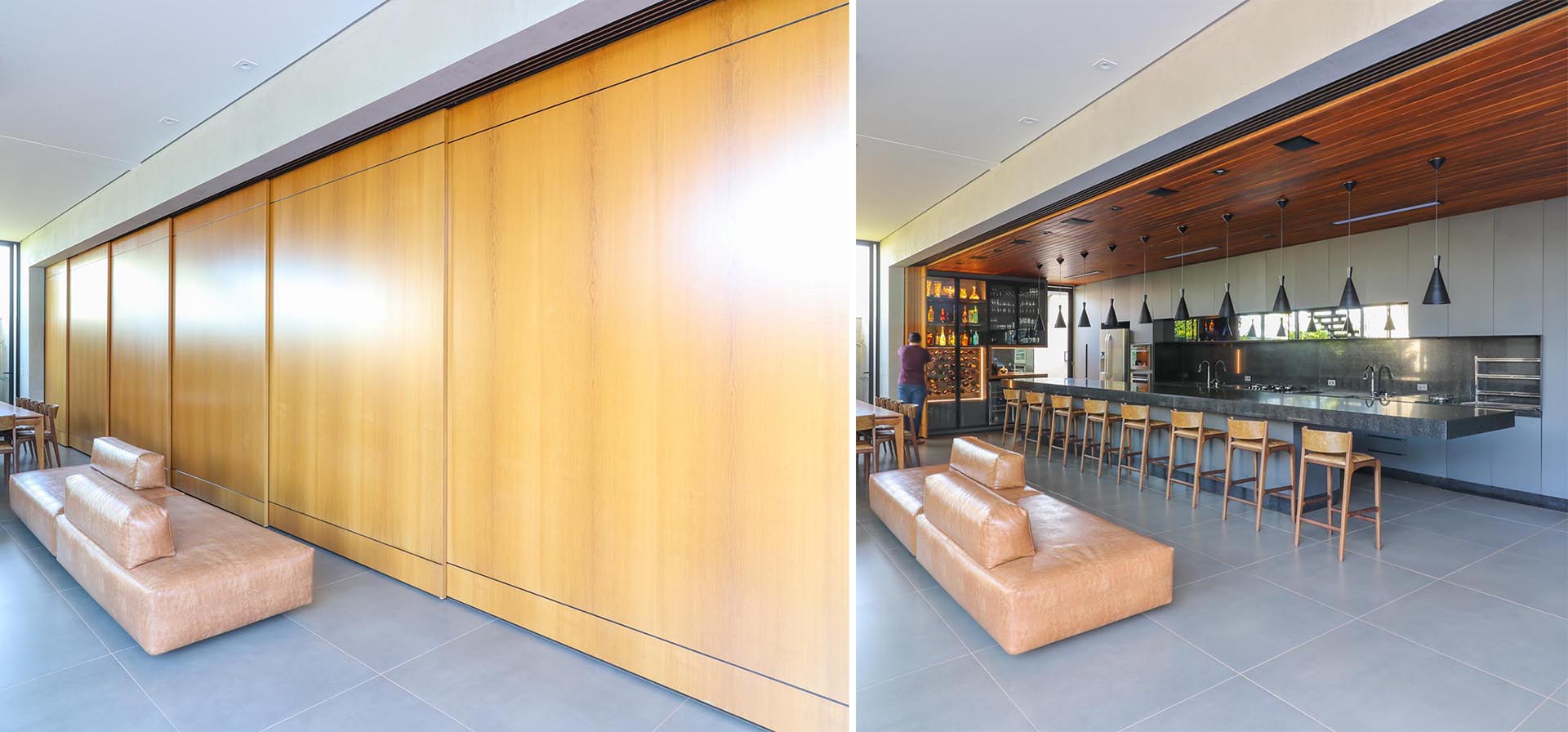 Studio Jordano Valota has designed a new home in Brazil, that has a large open plan main living area.
An interesting design element they included in the main floor of the house, is a long sliding wood wall that can close off the kitchen from the dining area and the living room.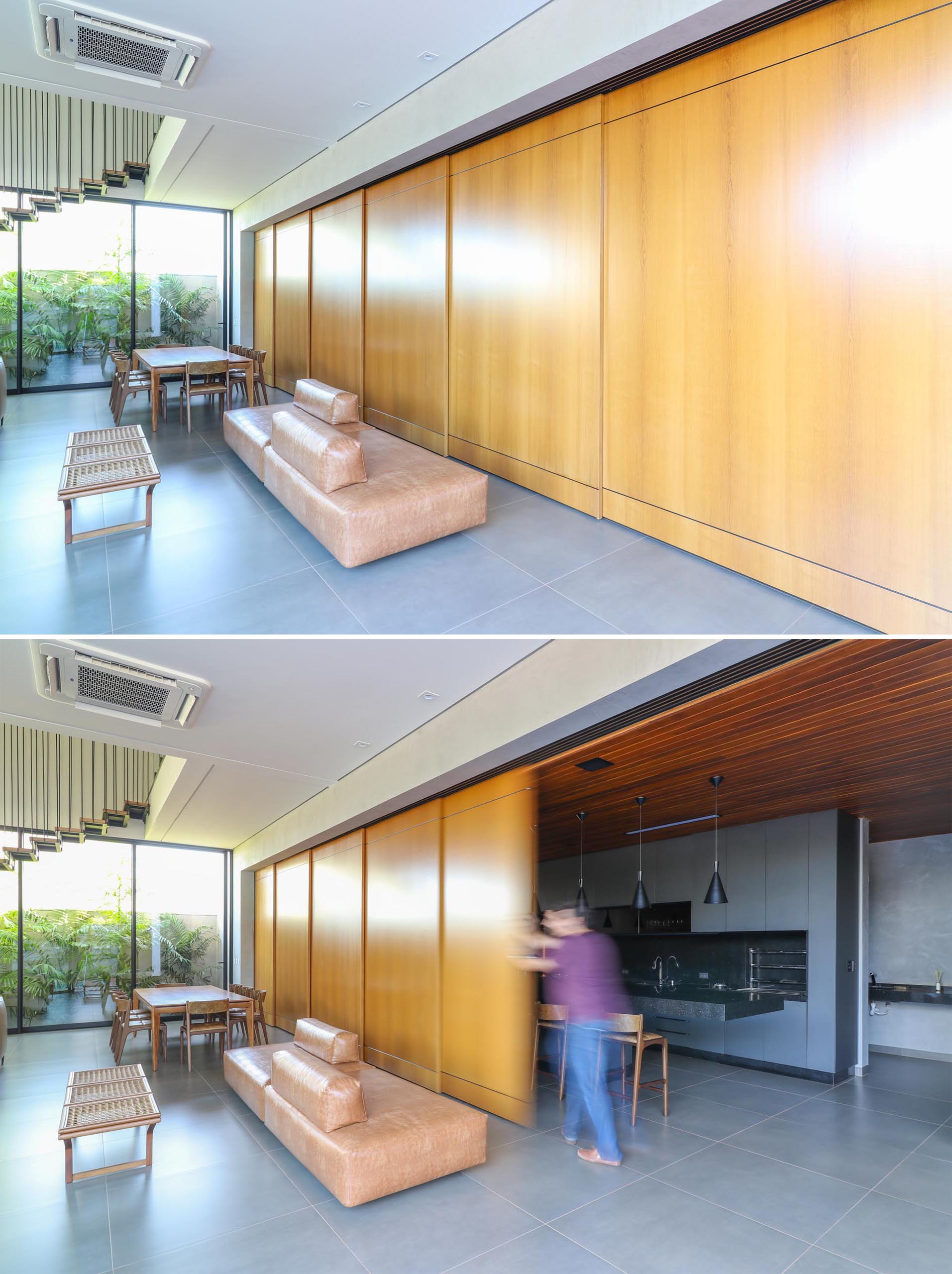 The sliding wood wall can be opened to reveal the large kitchen with an expansive island that seats eight, as well as a warm wood ceiling.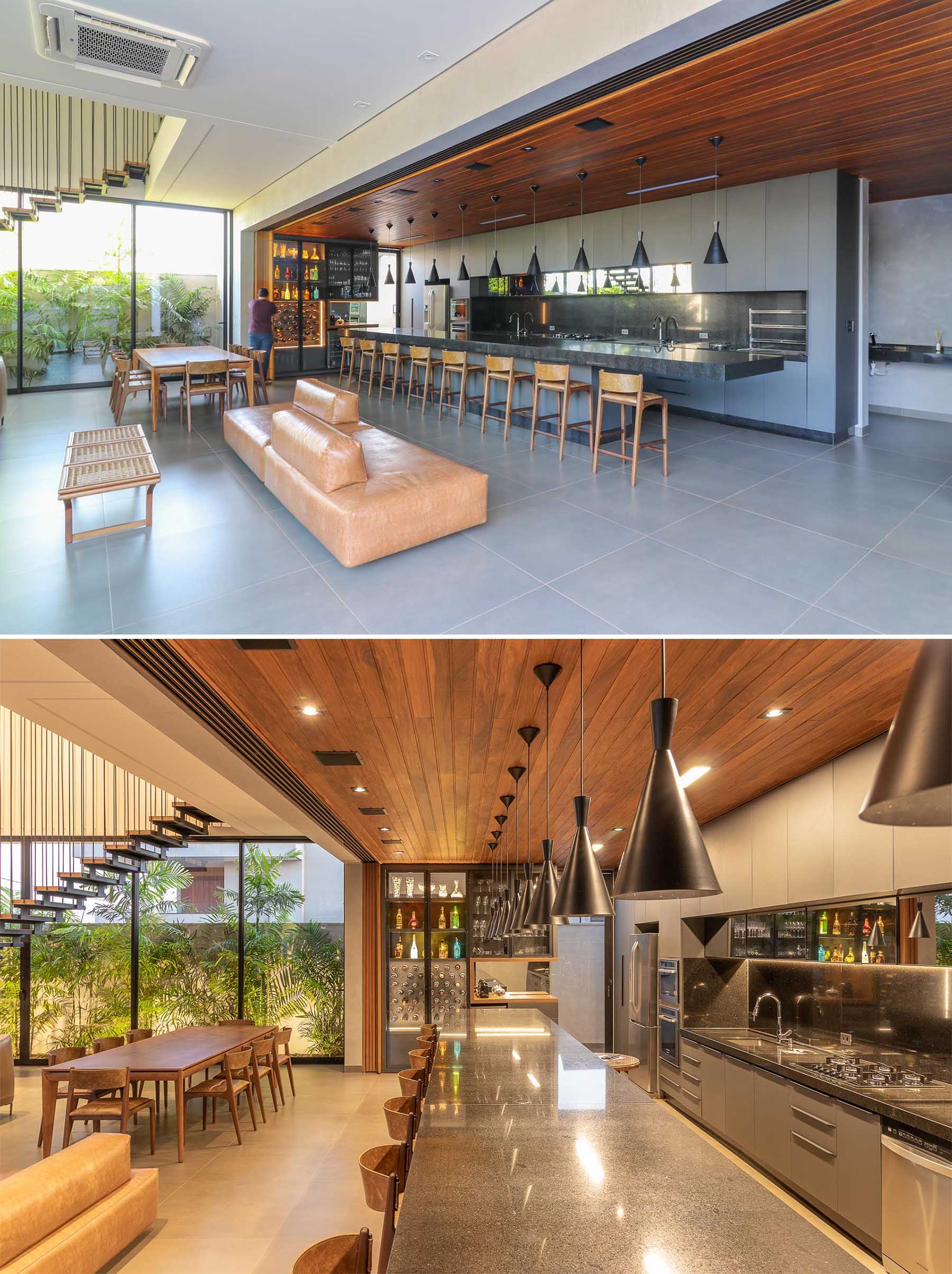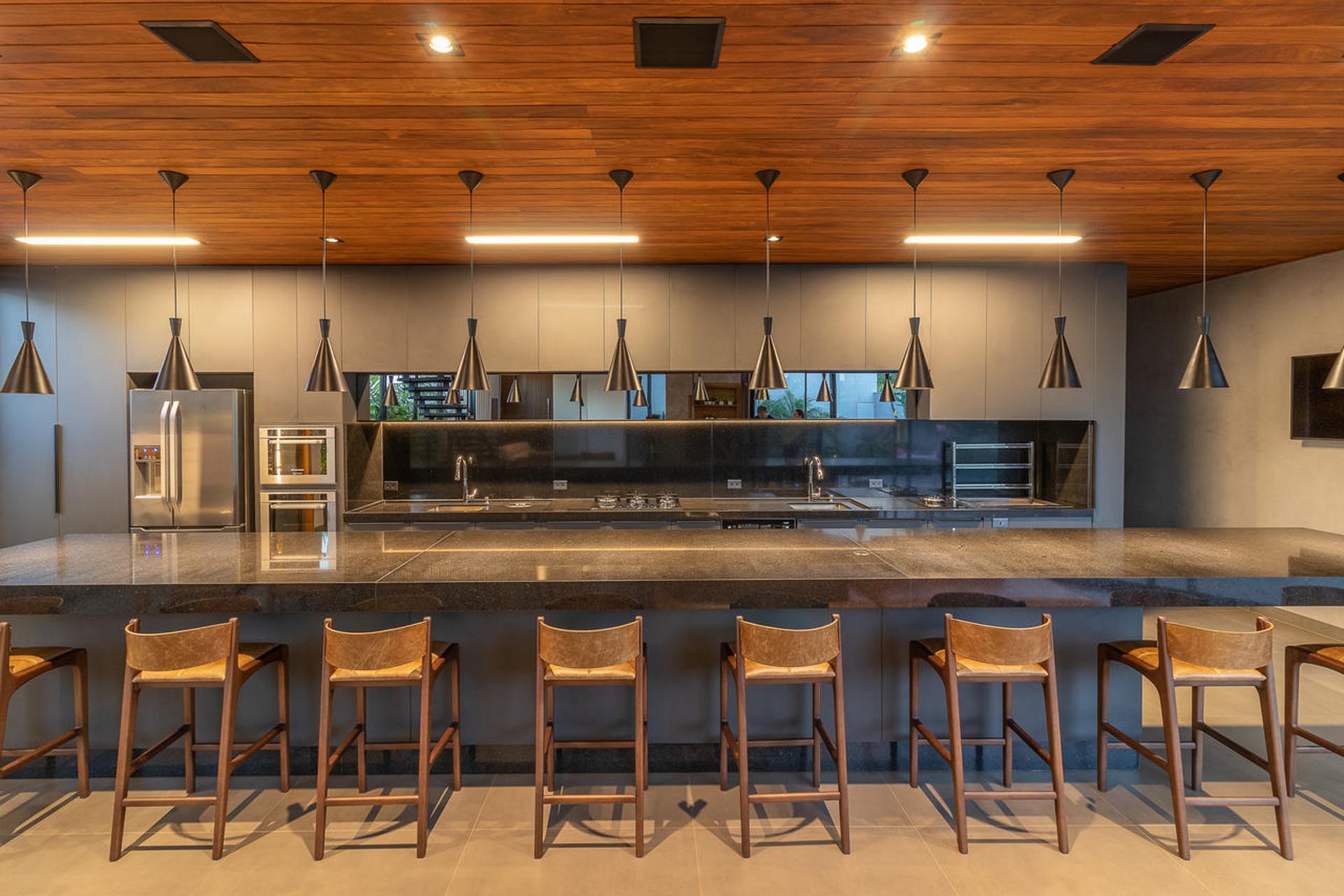 Let's take a look at the rest of the house…
The home is located on an irregular corner lot, with the curb appeal showcasing steps with hidden lighting, and uplighting the palm trees.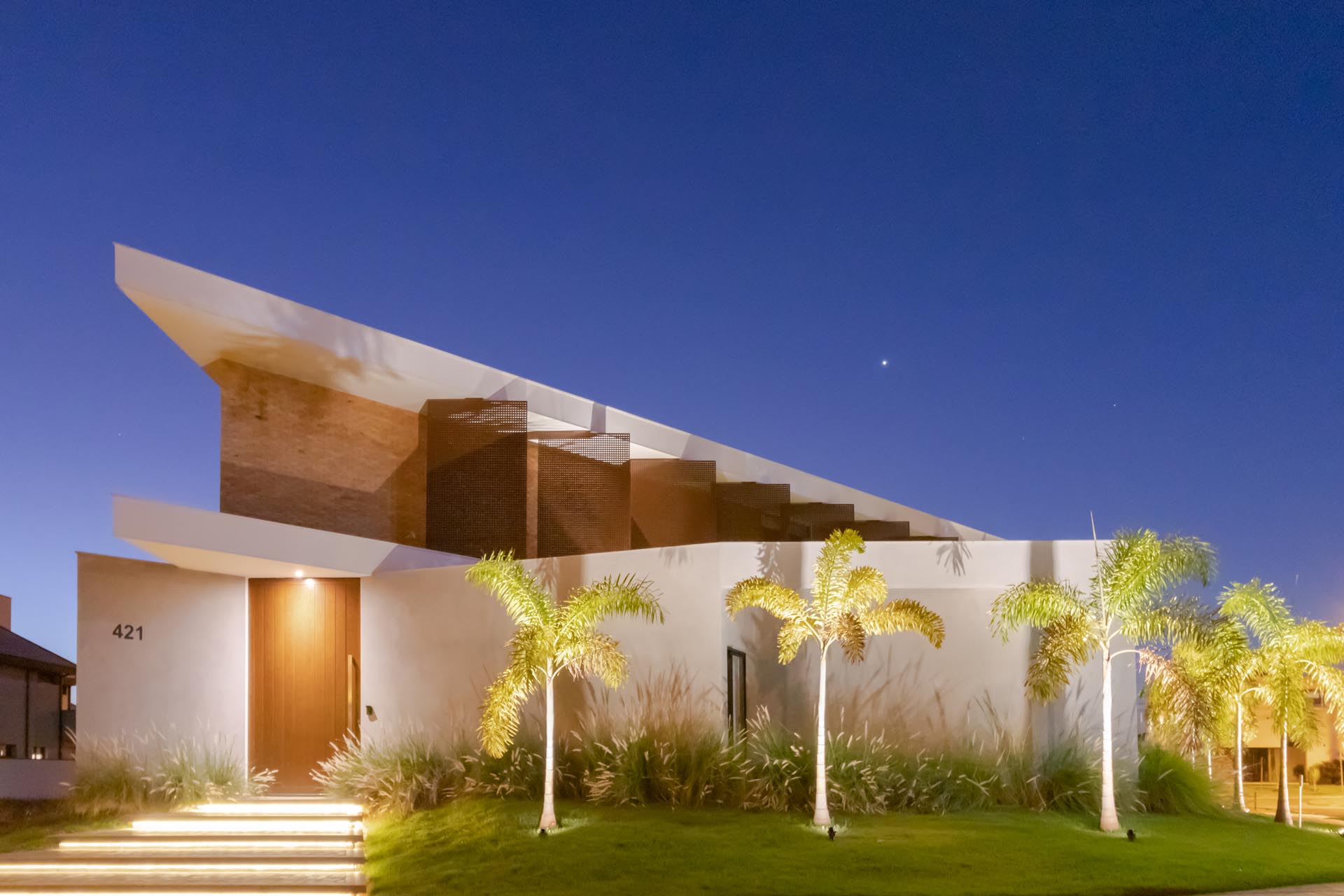 At the rear of the home, there's a swimming pool and patio that are hidden from street views. Large sliding glass doors open to the interior of the home.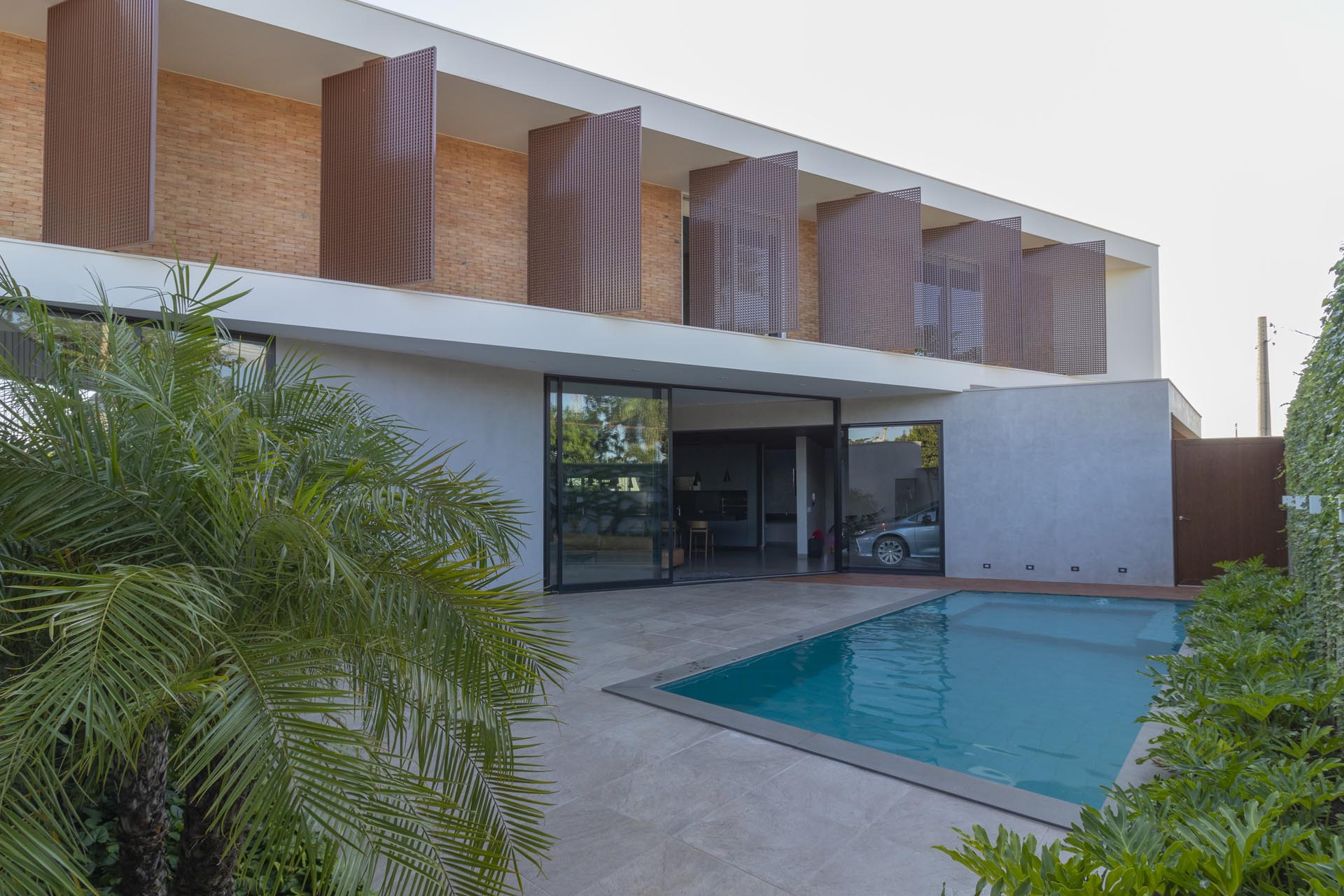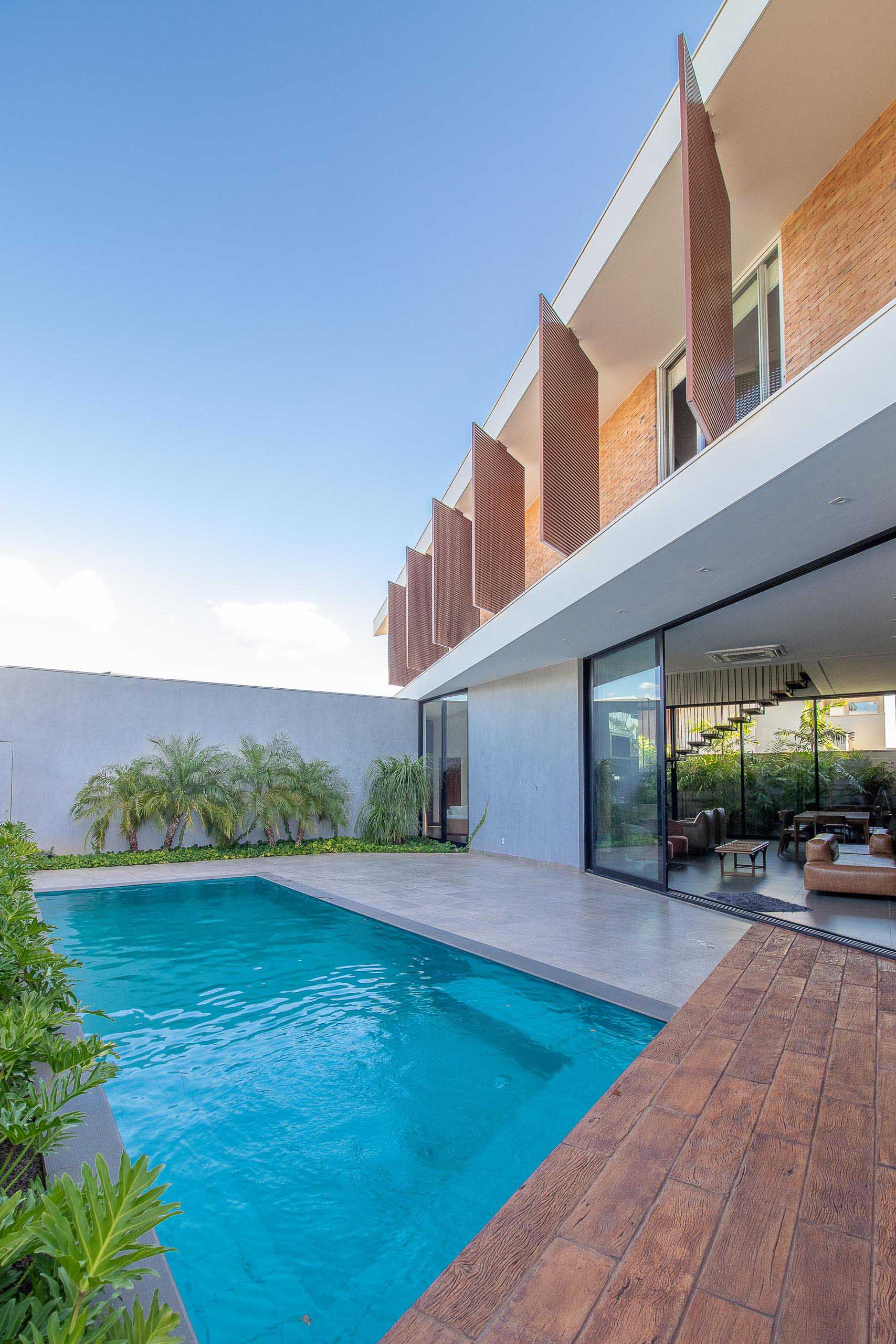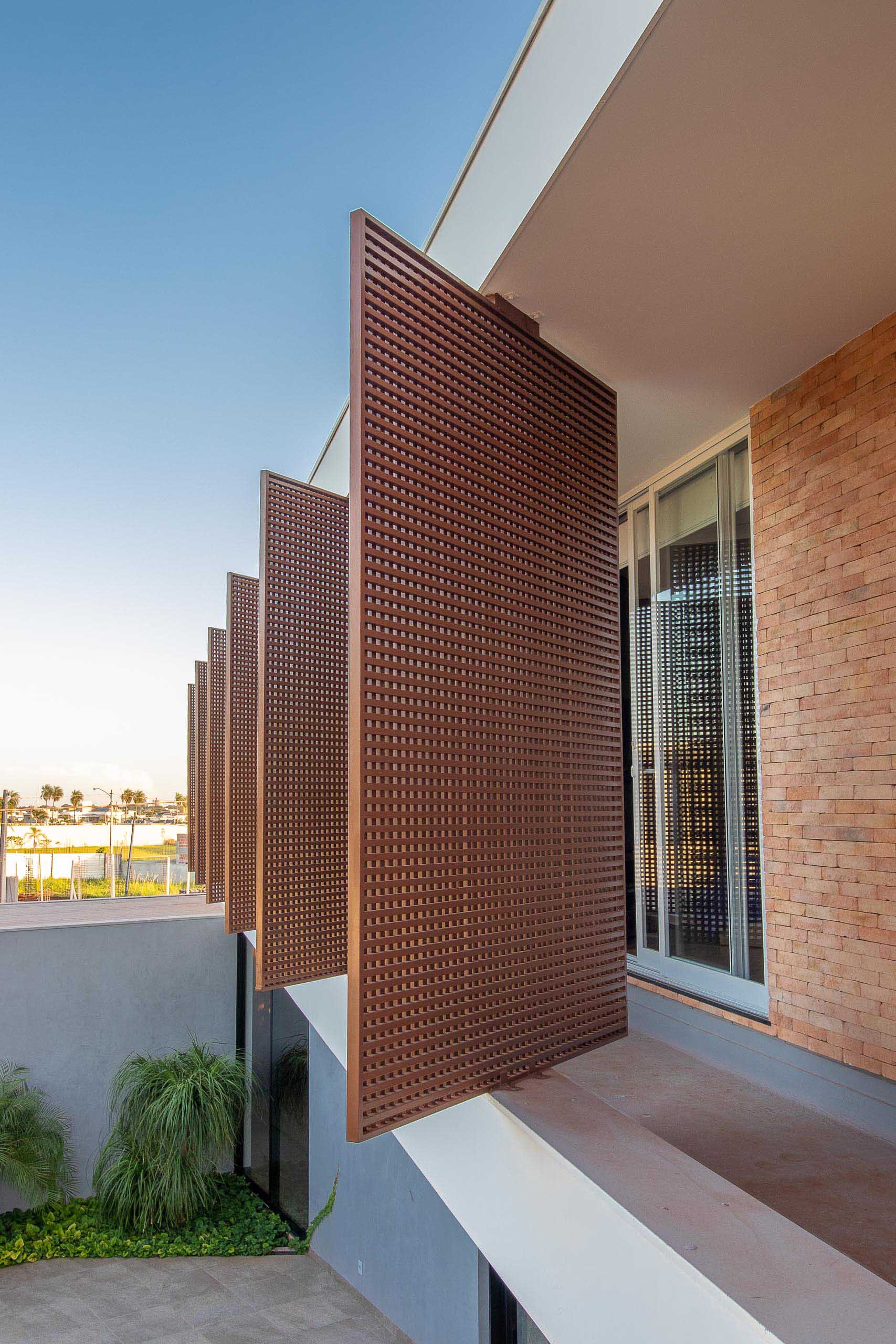 The living room is flooded with natural light from the oversized windows and sliding doors, while the stairs draw attention to the double-height ceiling.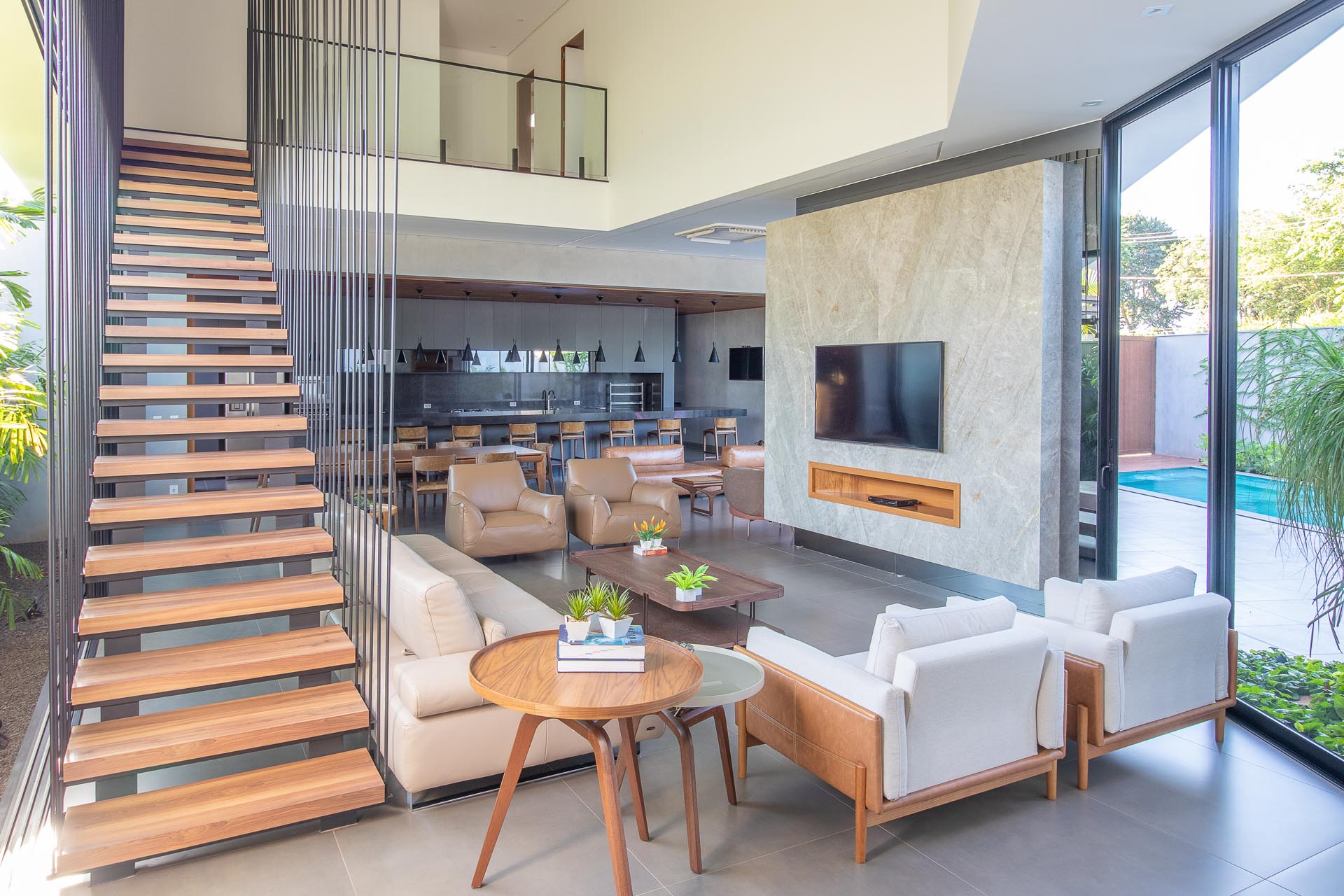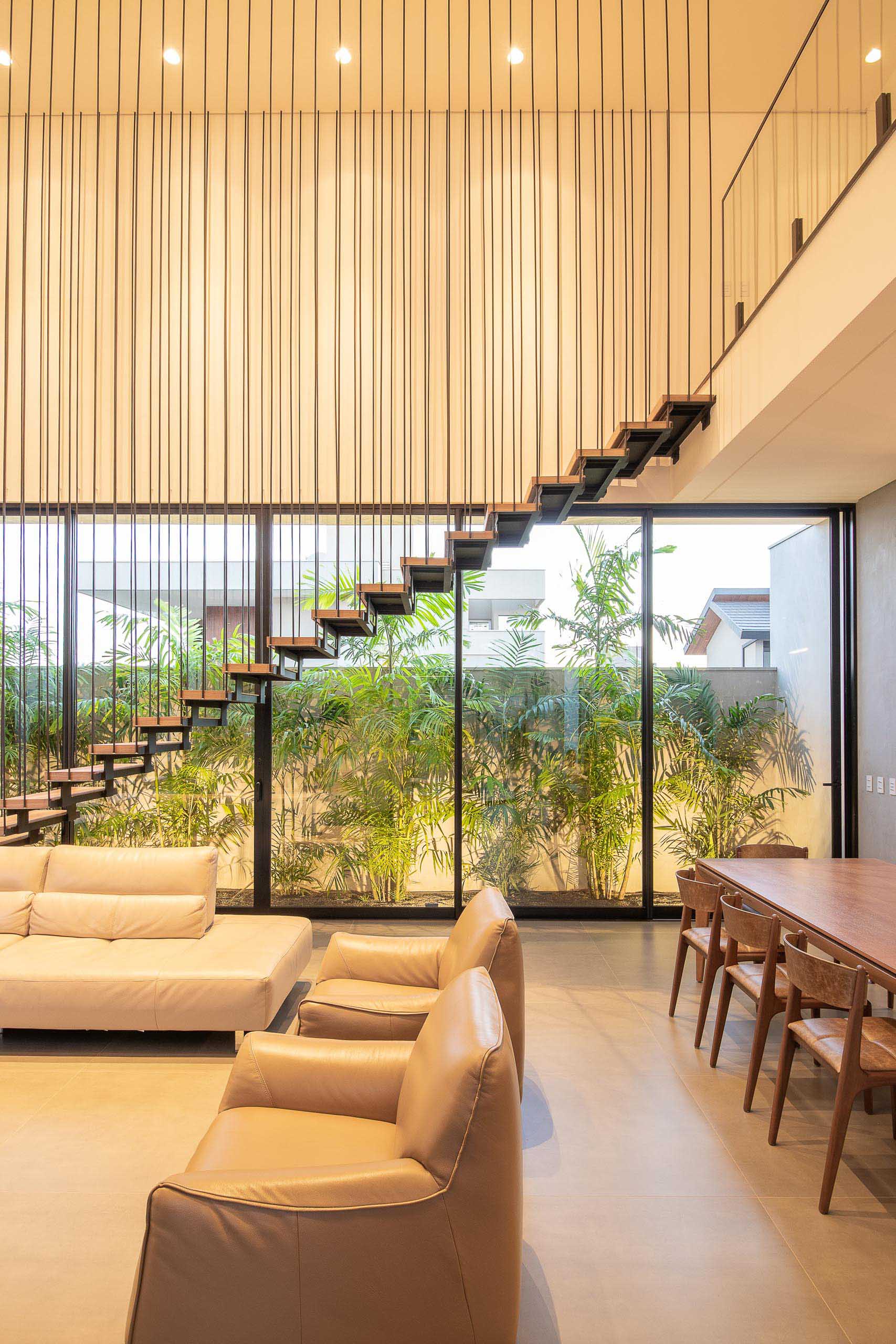 In one of the bedrooms, hidden lighting is featured under the bed and along the one edge of the ceiling.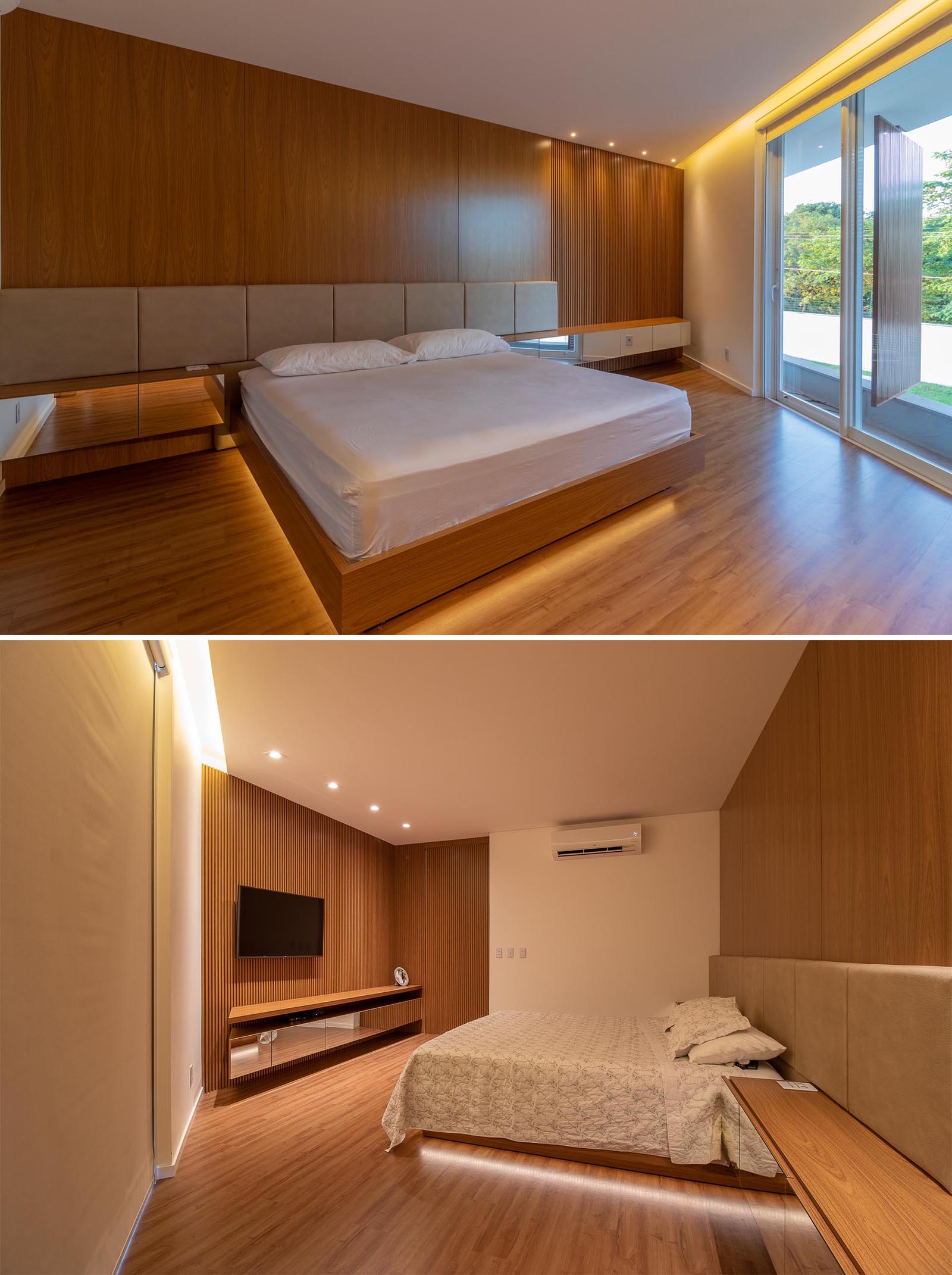 Here's a look at the floor plan of the home.