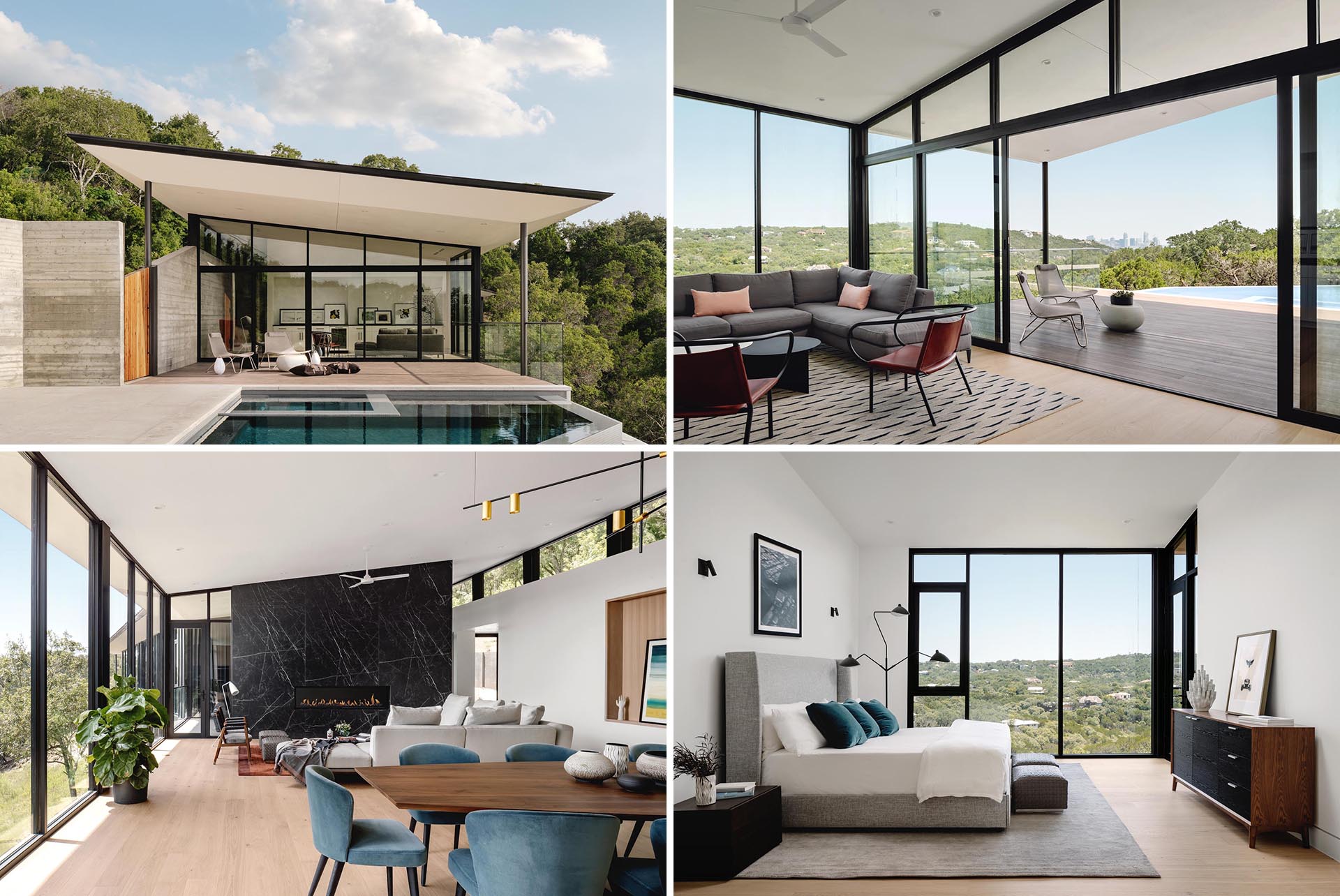 Ravel Architecture has completed a modern home in Austin, Texas, that's been designed with a boomerang-inspired shape and plenty of windows.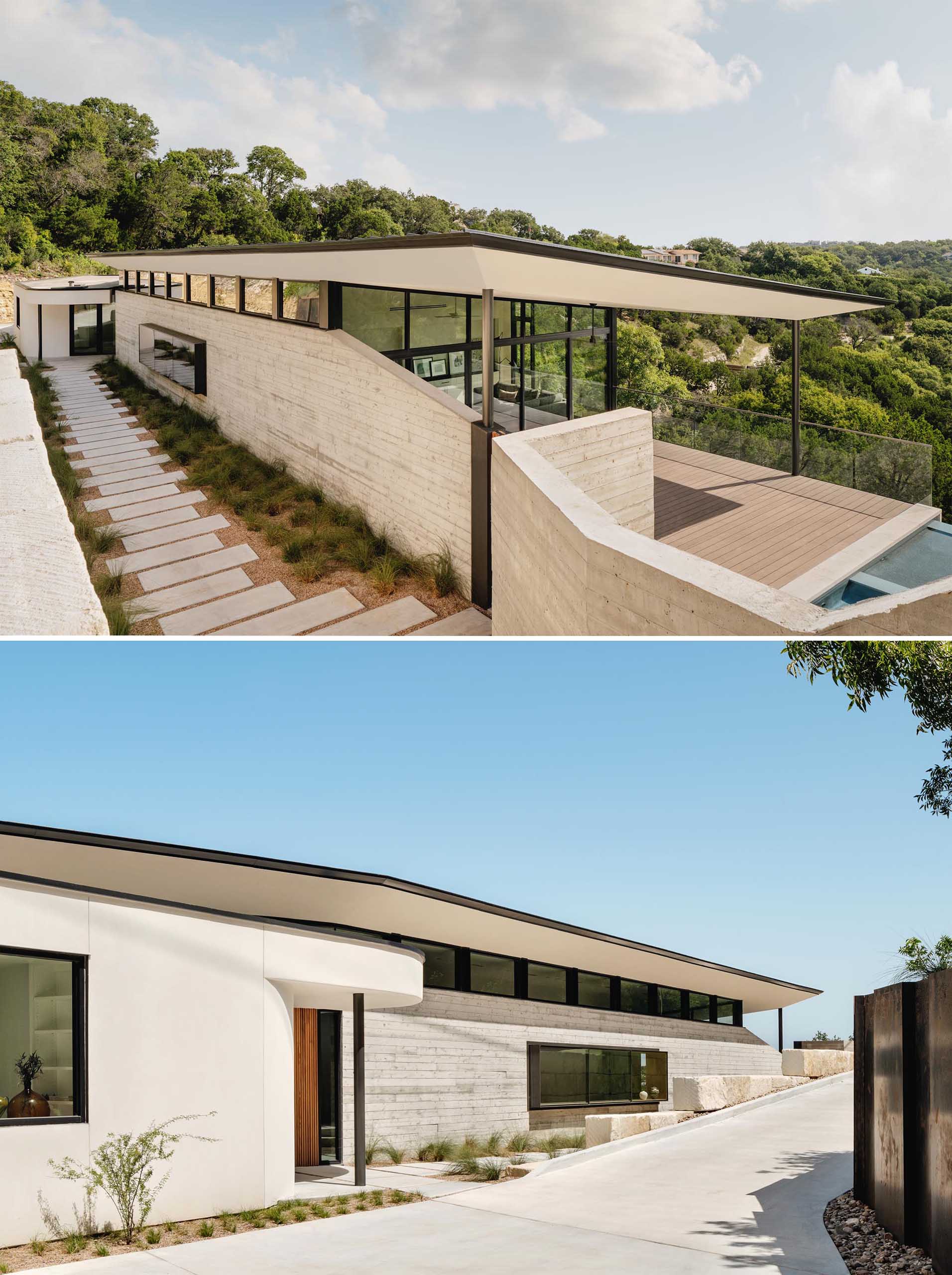 The shape of the home accentuates the natural curvature of the land, while high walls lined with clerestory windows create a buffer between the busy adjacent road while also balancing light throughout the day.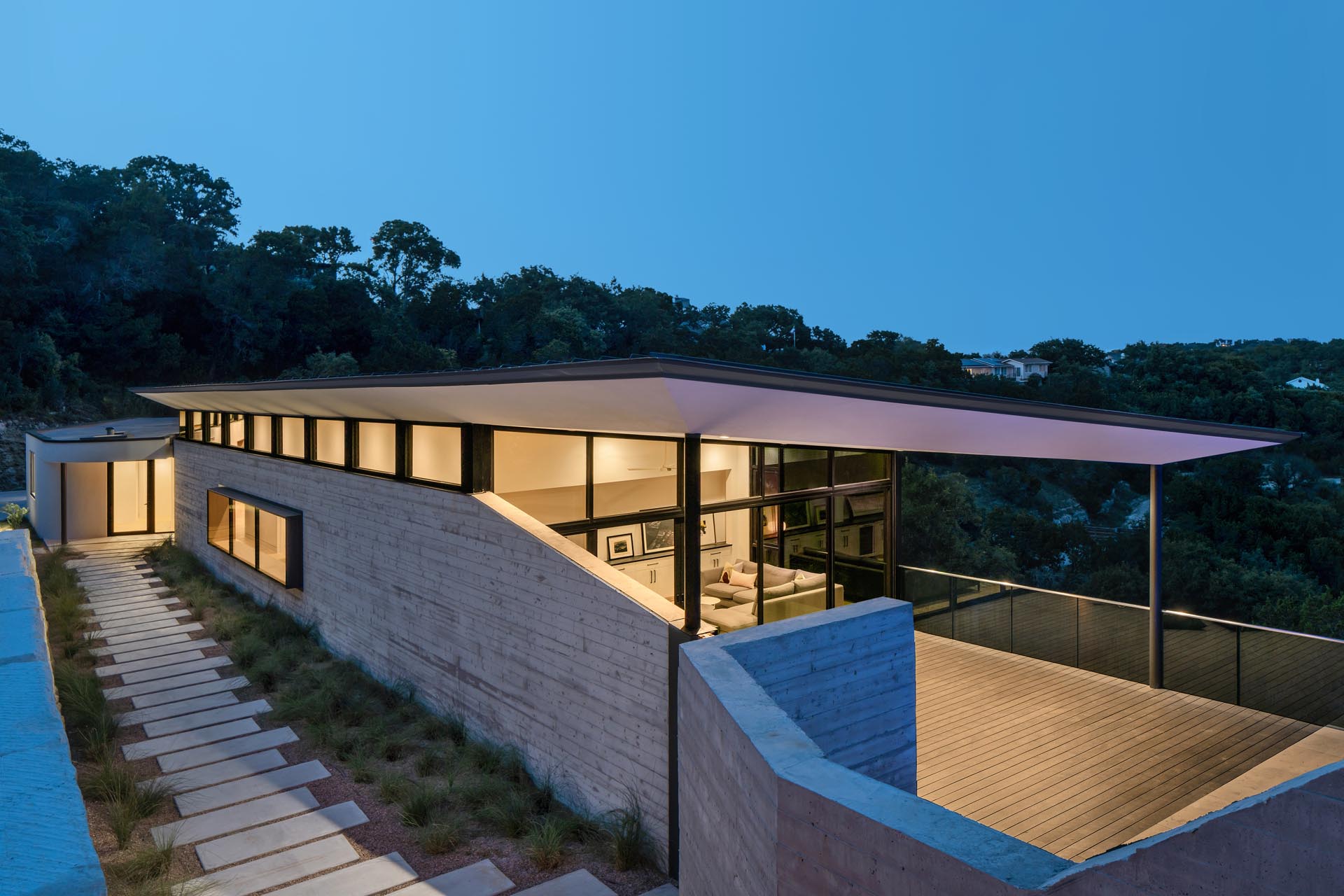 A path lined with grasses runs alongside the house and its board-formed concrete wall and guides people to the entryway with a wood accent wall.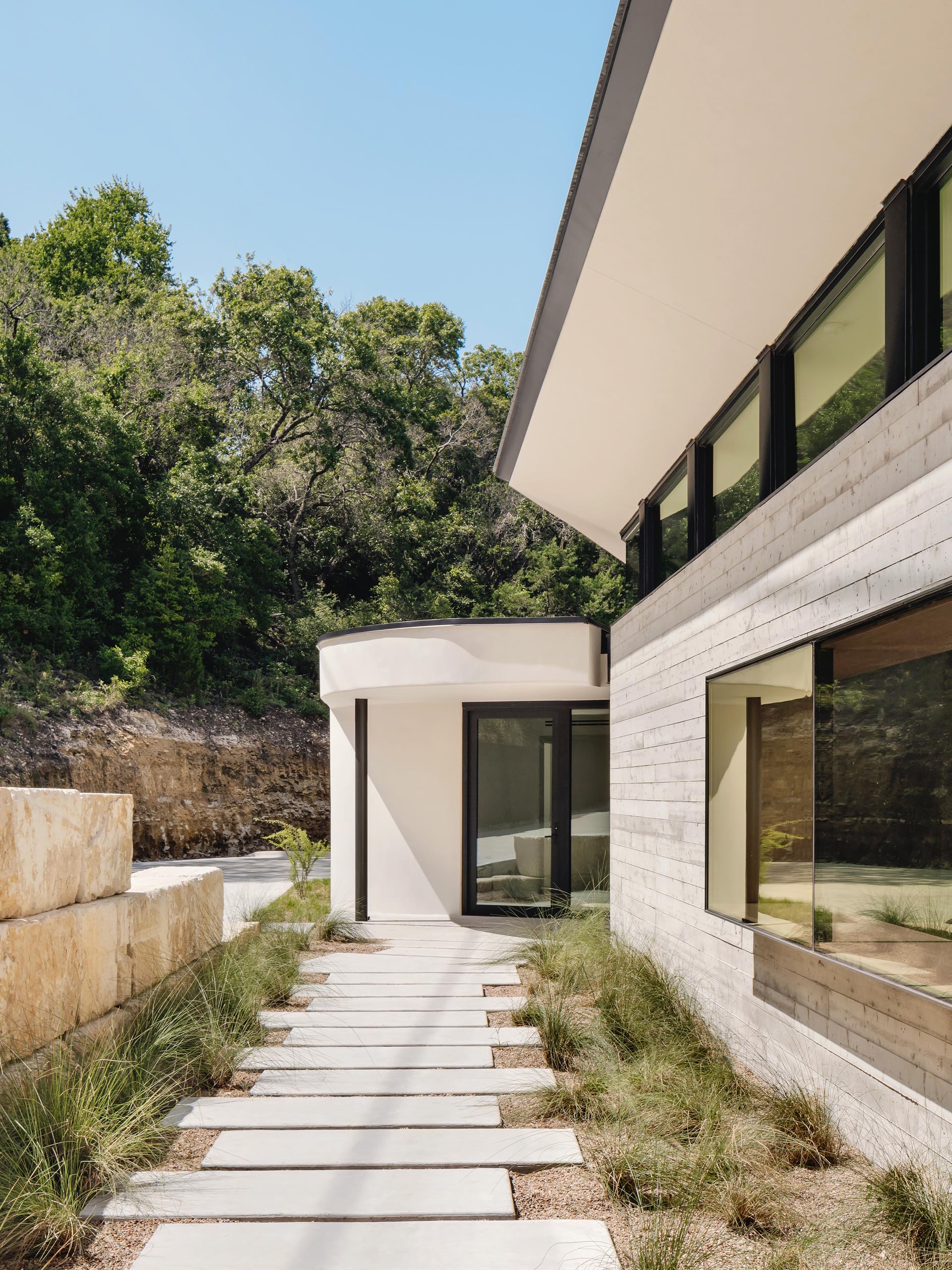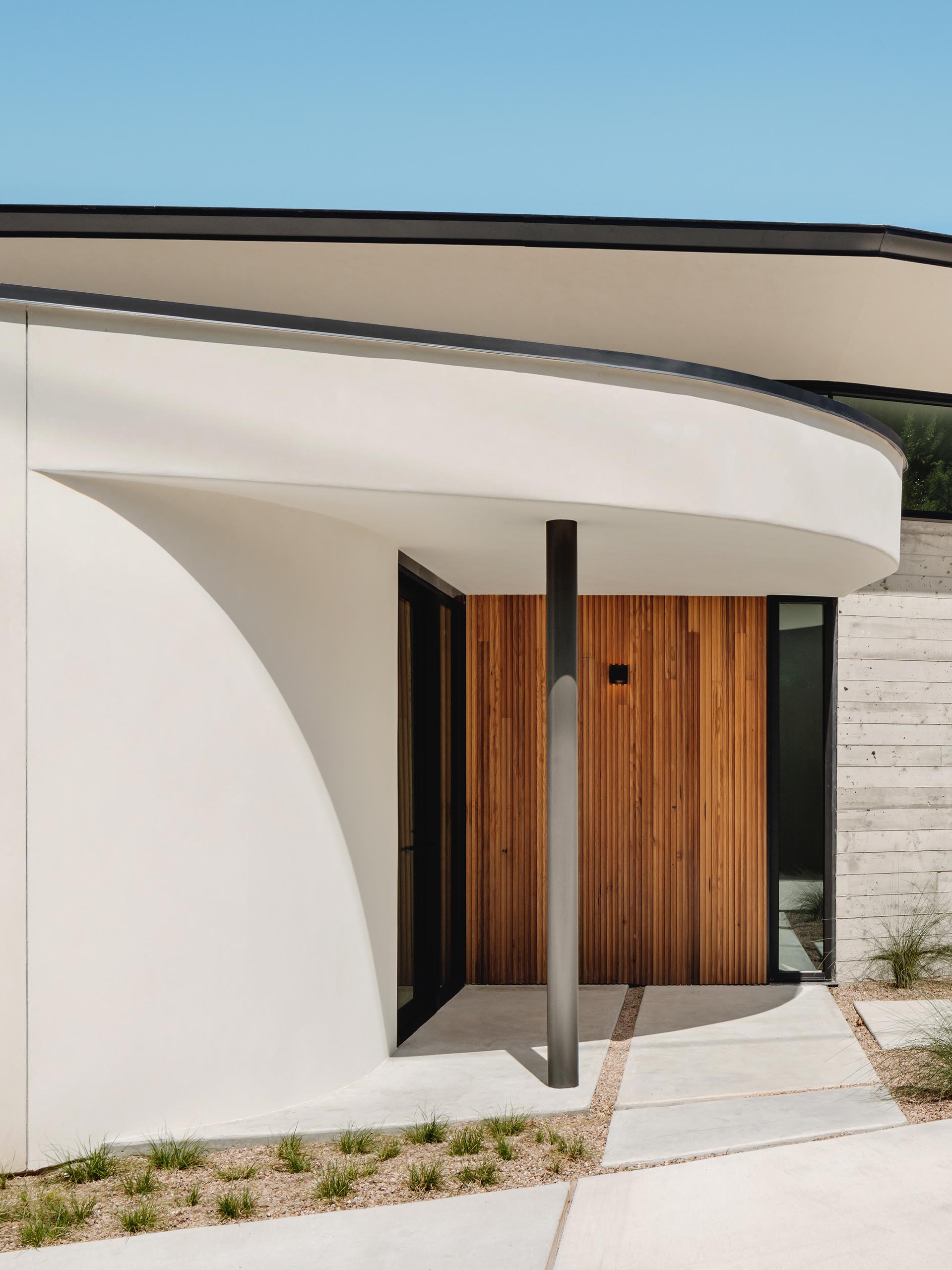 The canyon side of the home boasts floor-to-ceiling glass that provides uninterrupted views of the canyon and the City of Austin. These views can also be enjoyed from the swimming pool that's located at one end of the home.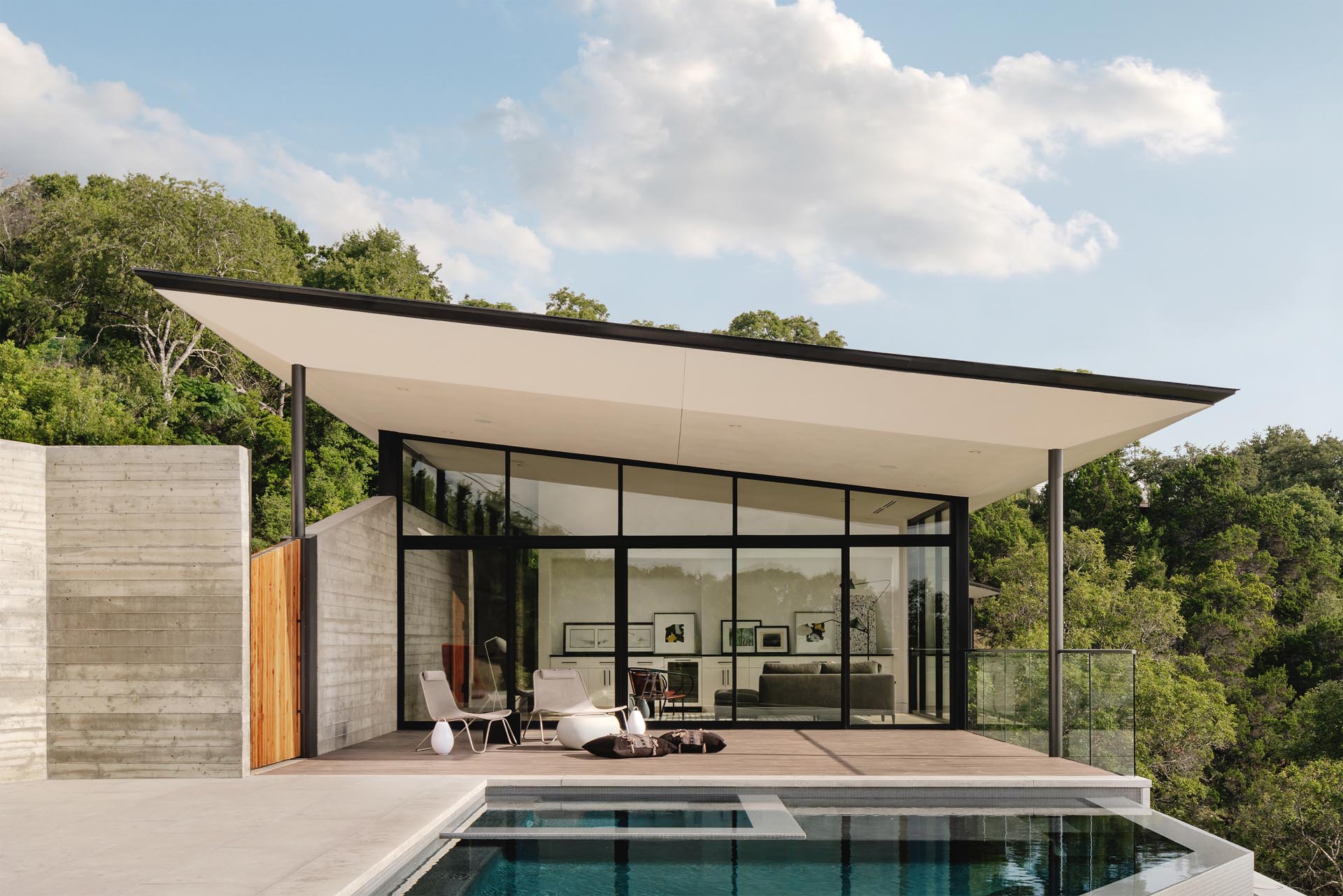 Inside, the living areas are open plan with the main living room, dining area, and kitchen all sharing the space, while a secondary living space is located by the pool and opens to a covered patio.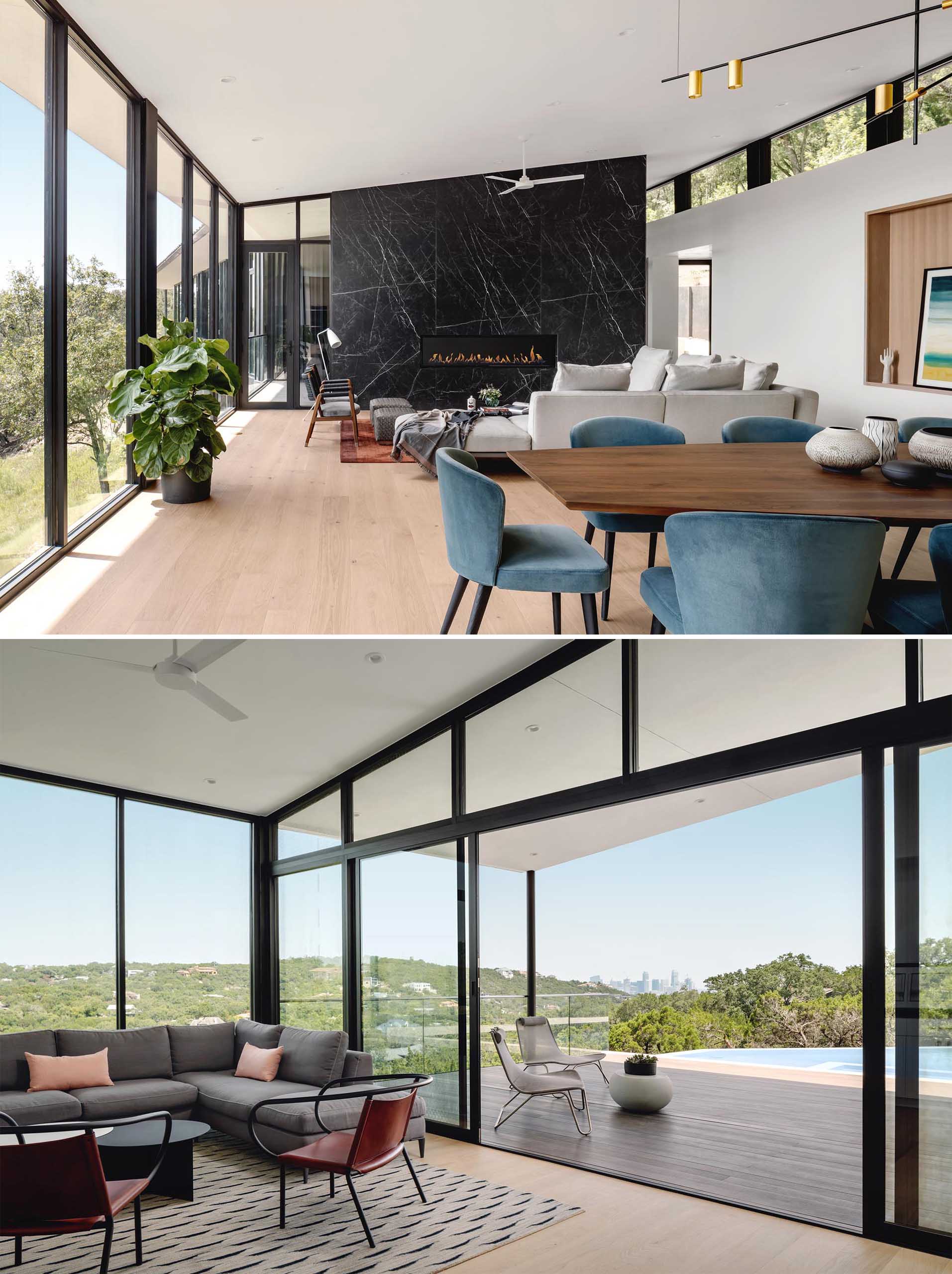 Wood-lined recessed shelving niches line the wall, while the kitchen includes light wood cabinets and a large black kitchen island that matches the black tiled backsplash.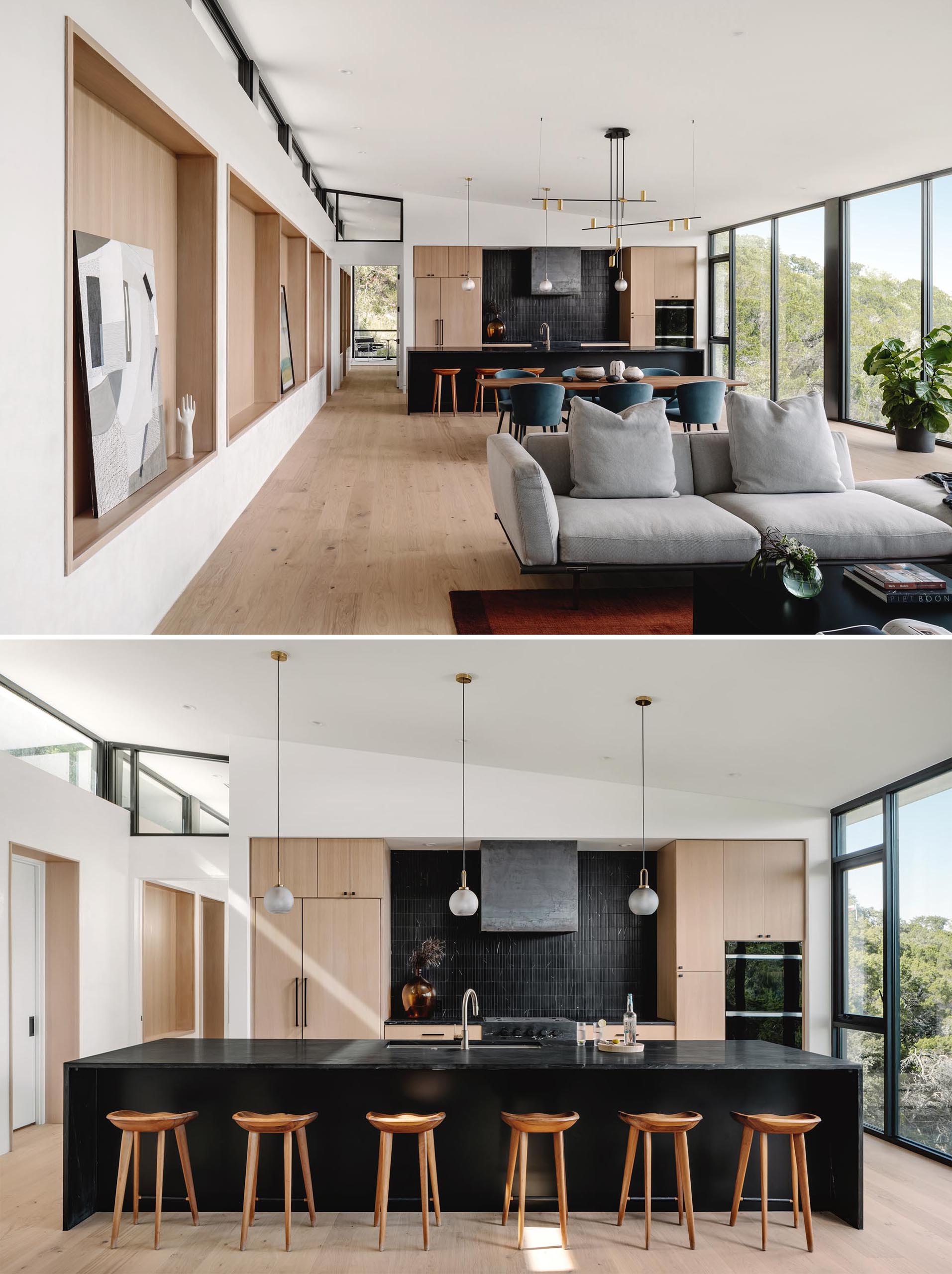 A hallway connecting the two living rooms provides a close-up look at the board-formed concrete wall and access to the bedrooms and bathrooms.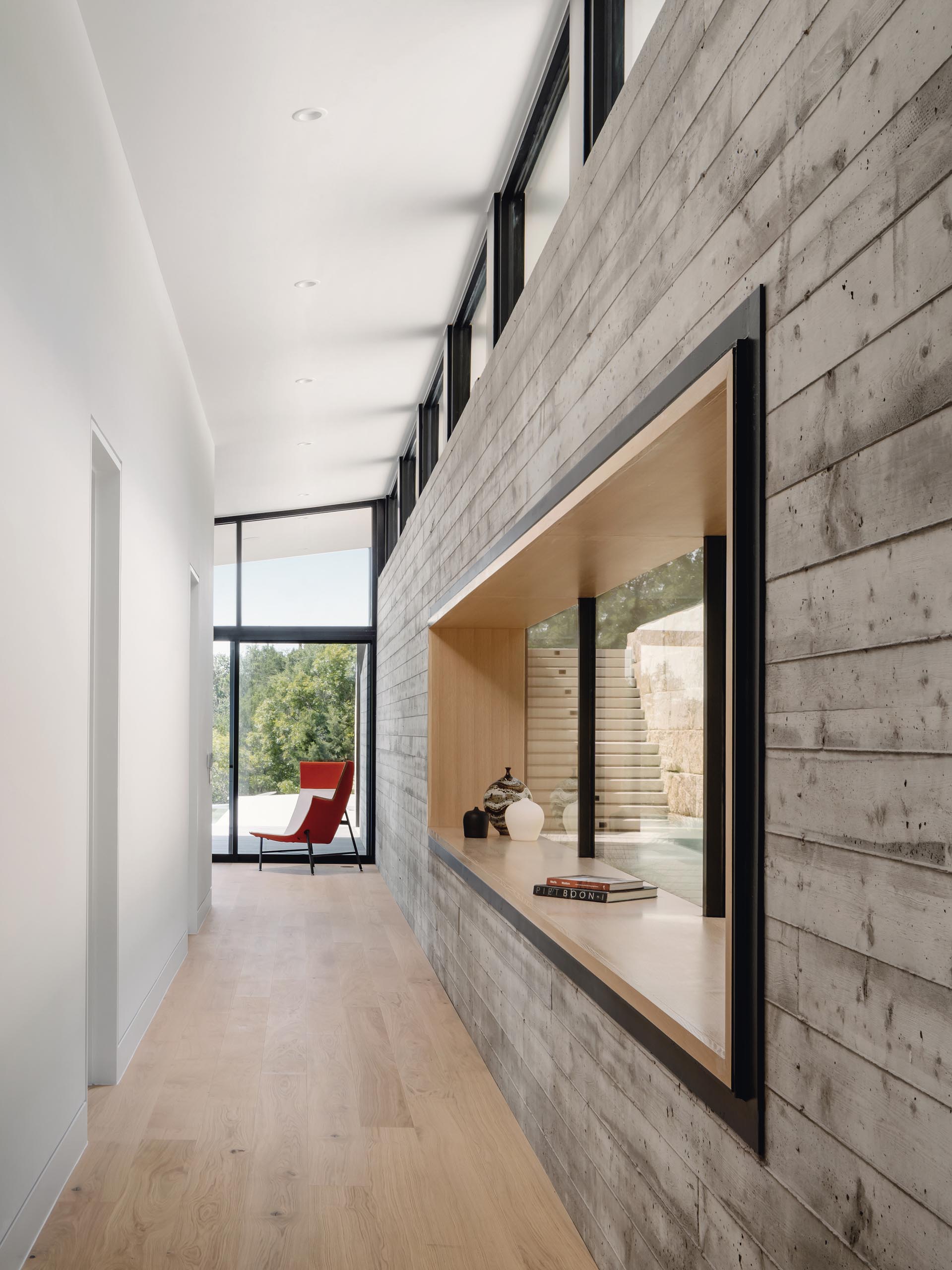 In one of the bedrooms, floor-to-ceiling windows allow the tree view to be enjoyed from the bed.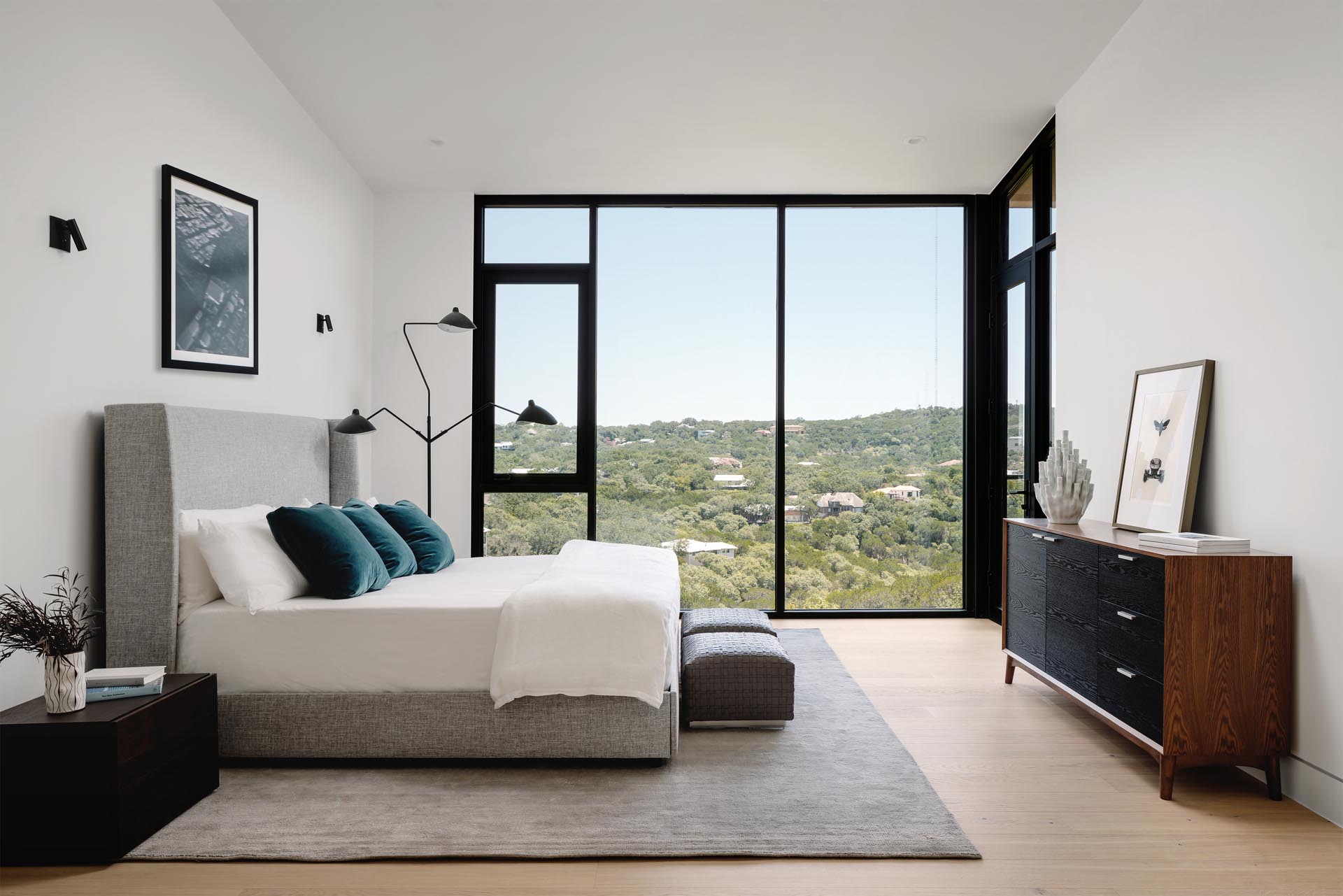 In one of the bathrooms, a mirror reflects the light and view seen through the large windows.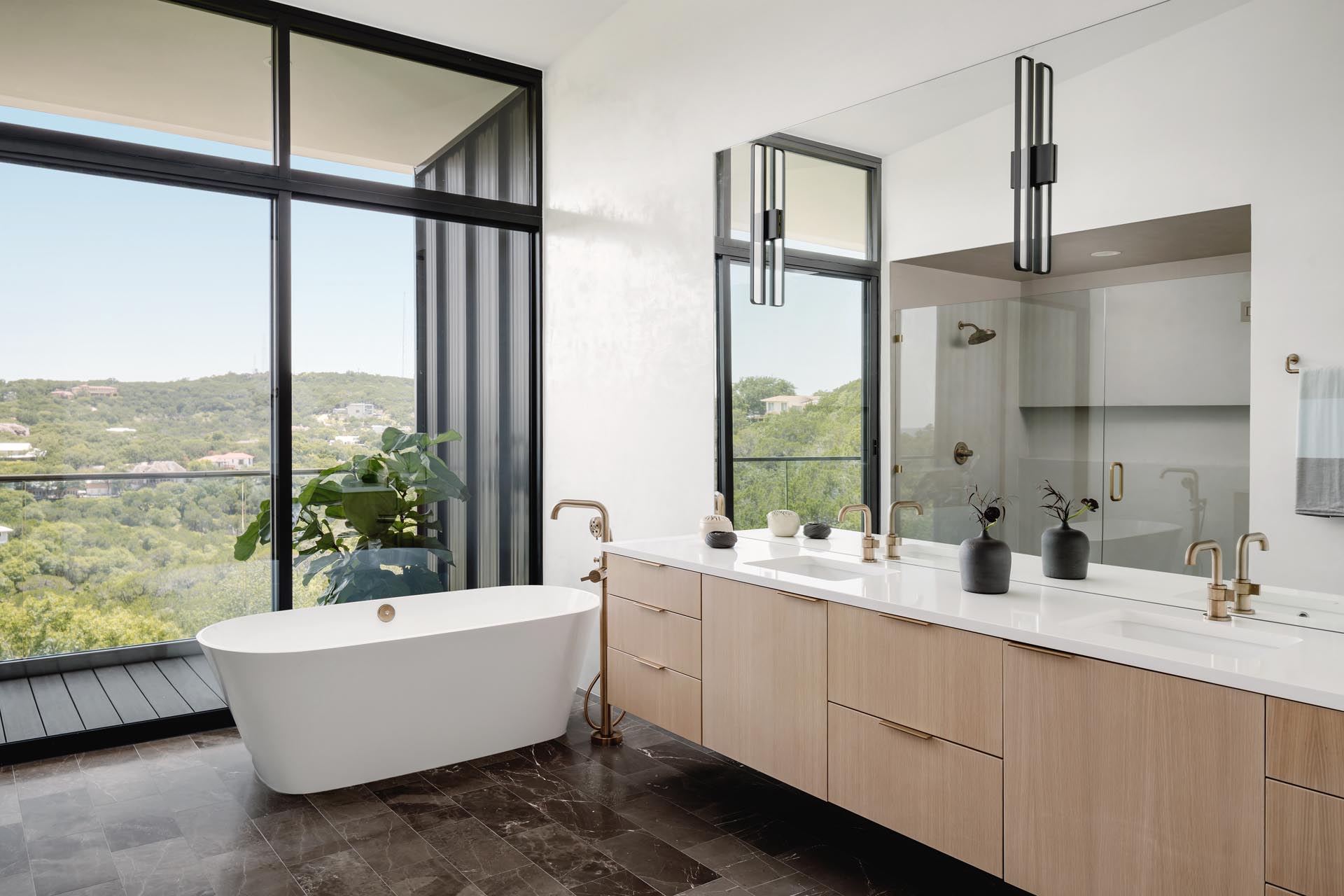 Here's a look at the floor plan that details the layout of the home.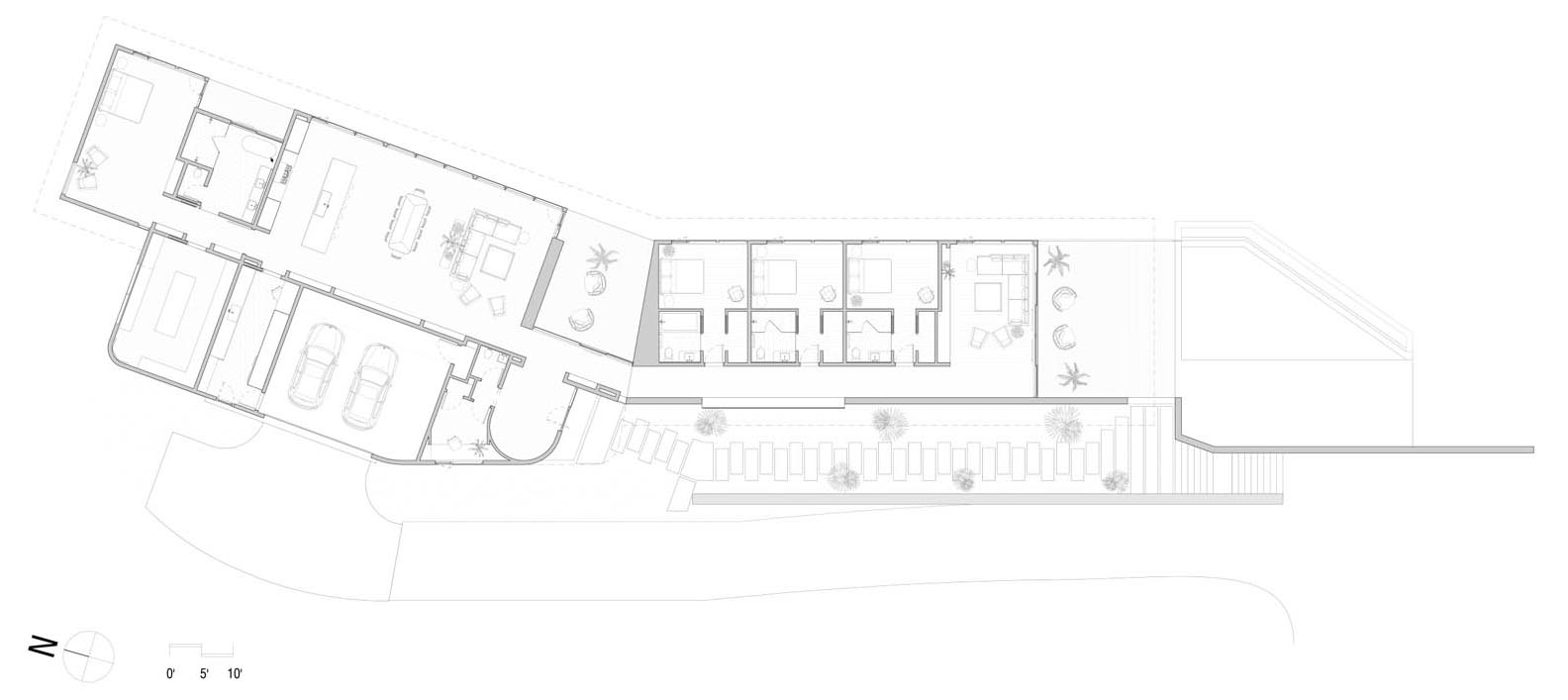 Photography by Chase Daniel | Architecture: Ravel Architecture | Interiors: Kopicki Design | Construction: Parkside Homes