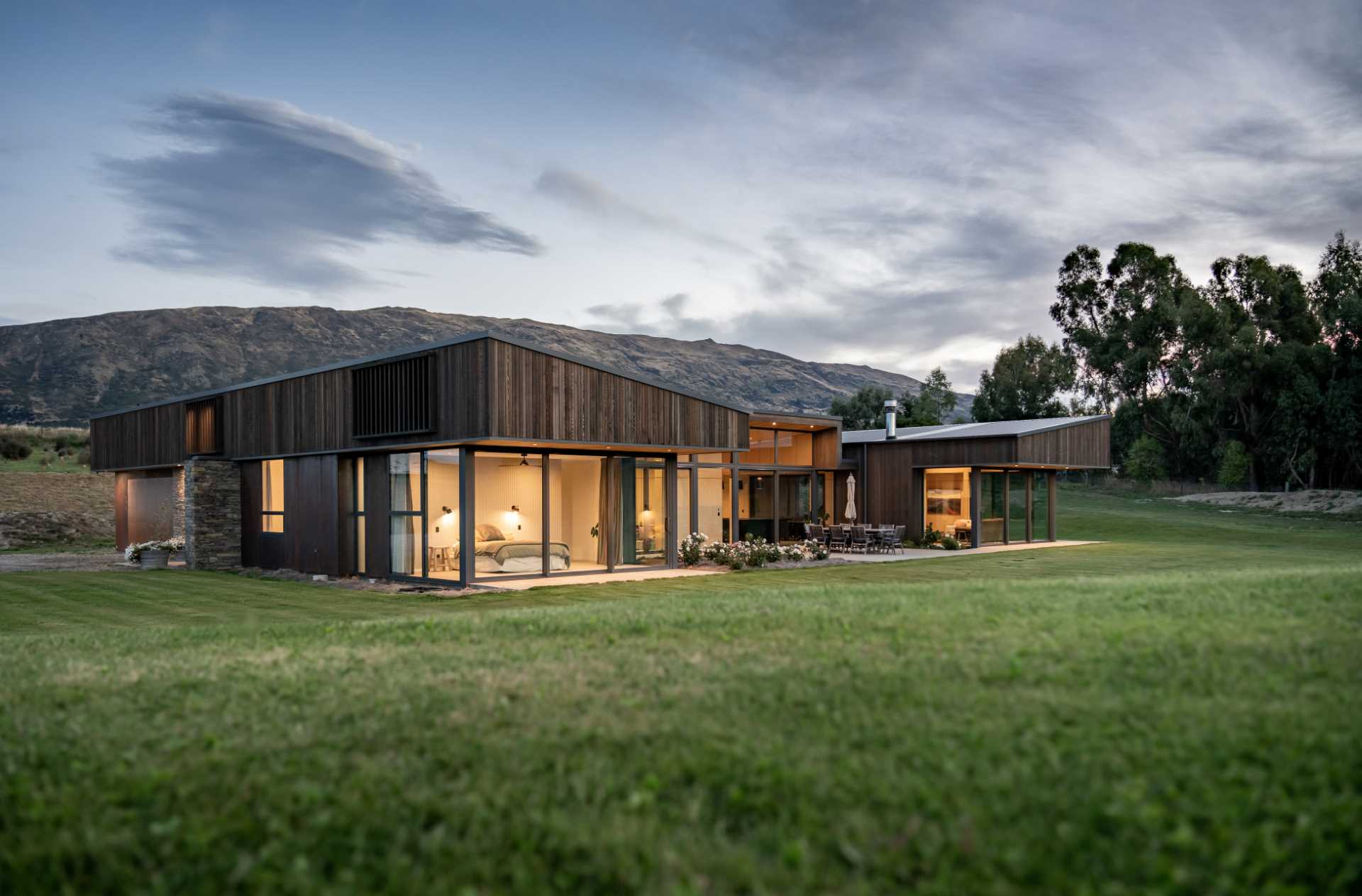 Condon Scott Architects has designed Sundance Rise, a modern house located on the outskirts of the township of Wanaka in New Zealand.
The architecture of the house has been designed in such a way that it allows for as much of the view as possible while still shielding the interiors from harsh elements.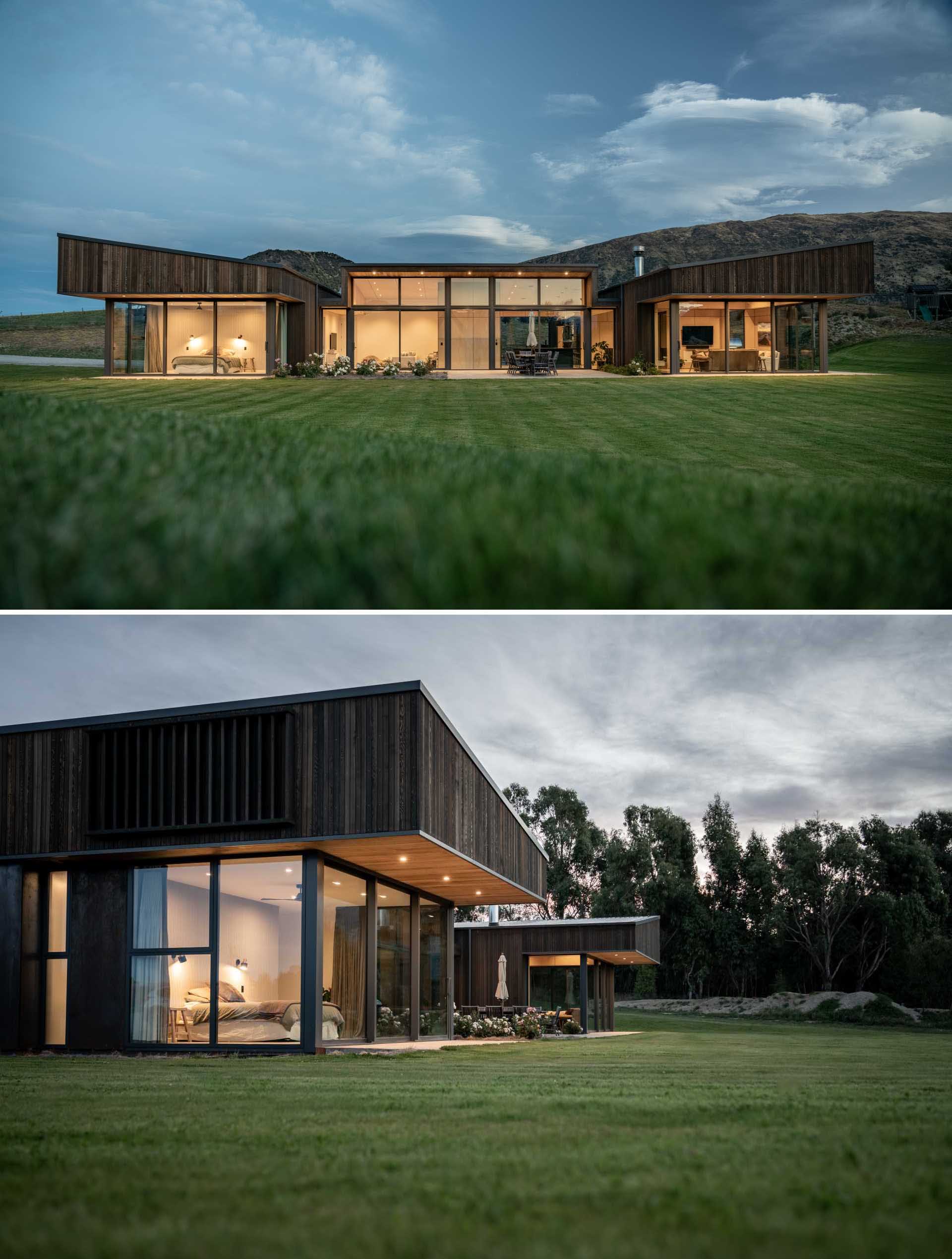 Rooflines on the outer wings slope towards the center, giving the building a contemporary aesthetic, which is furthered by robust overhangs.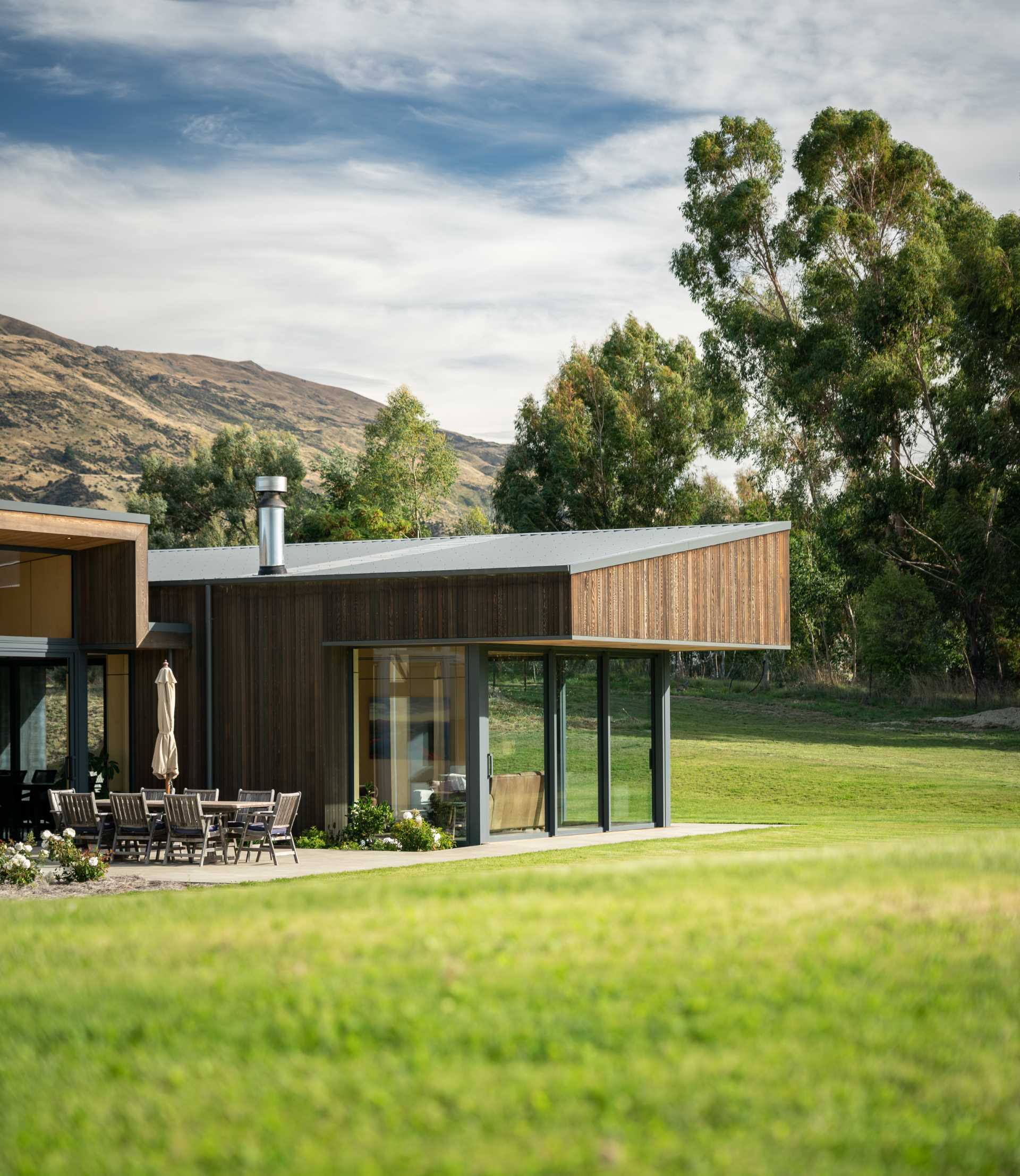 Slatted upper windows shield the home from high summer rays while still allowing light through. This has the added aesthetic benefit of giving the home a farmhouse quality, which is furthered by the use of local schist stone, Corten steel, and timber weatherboards.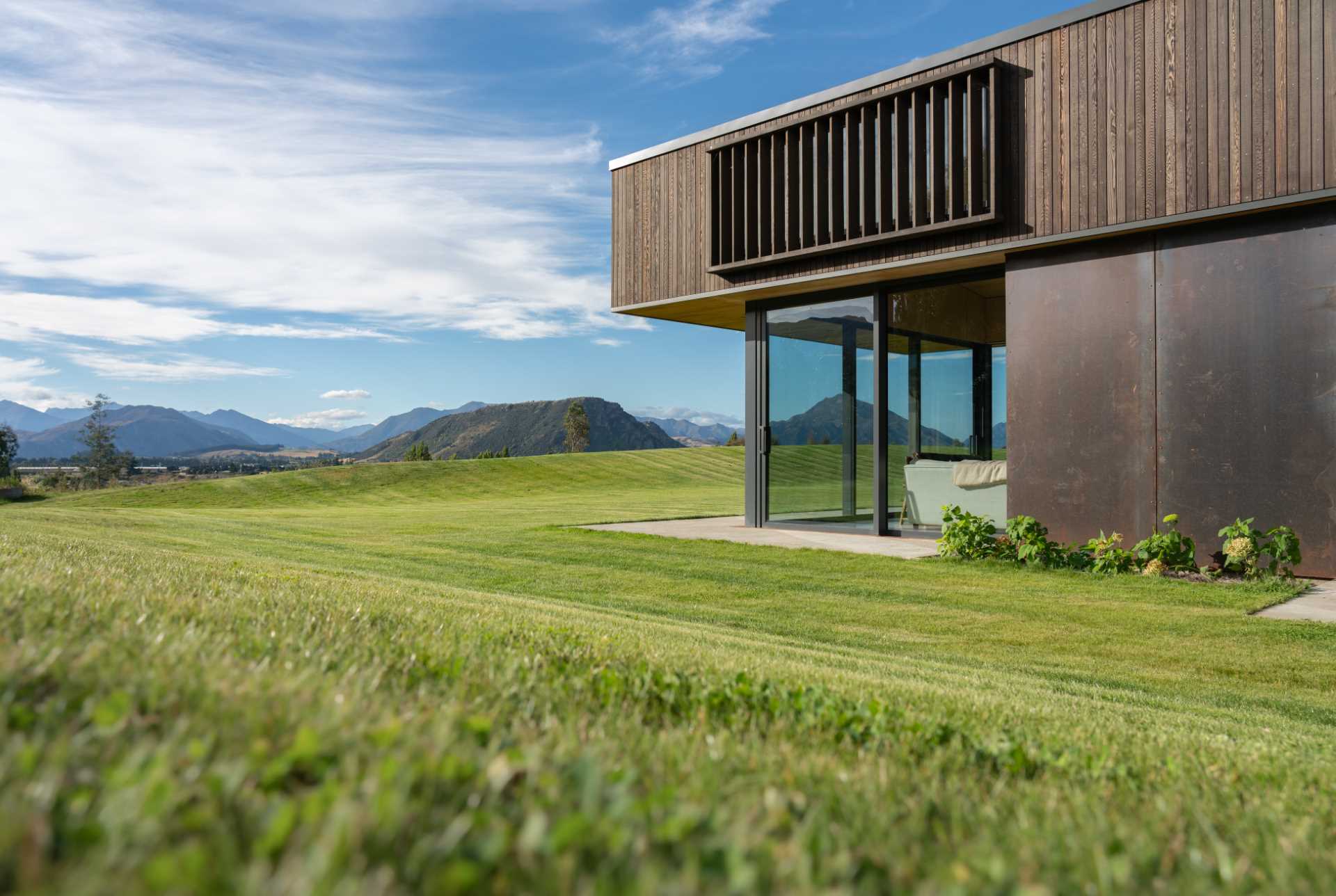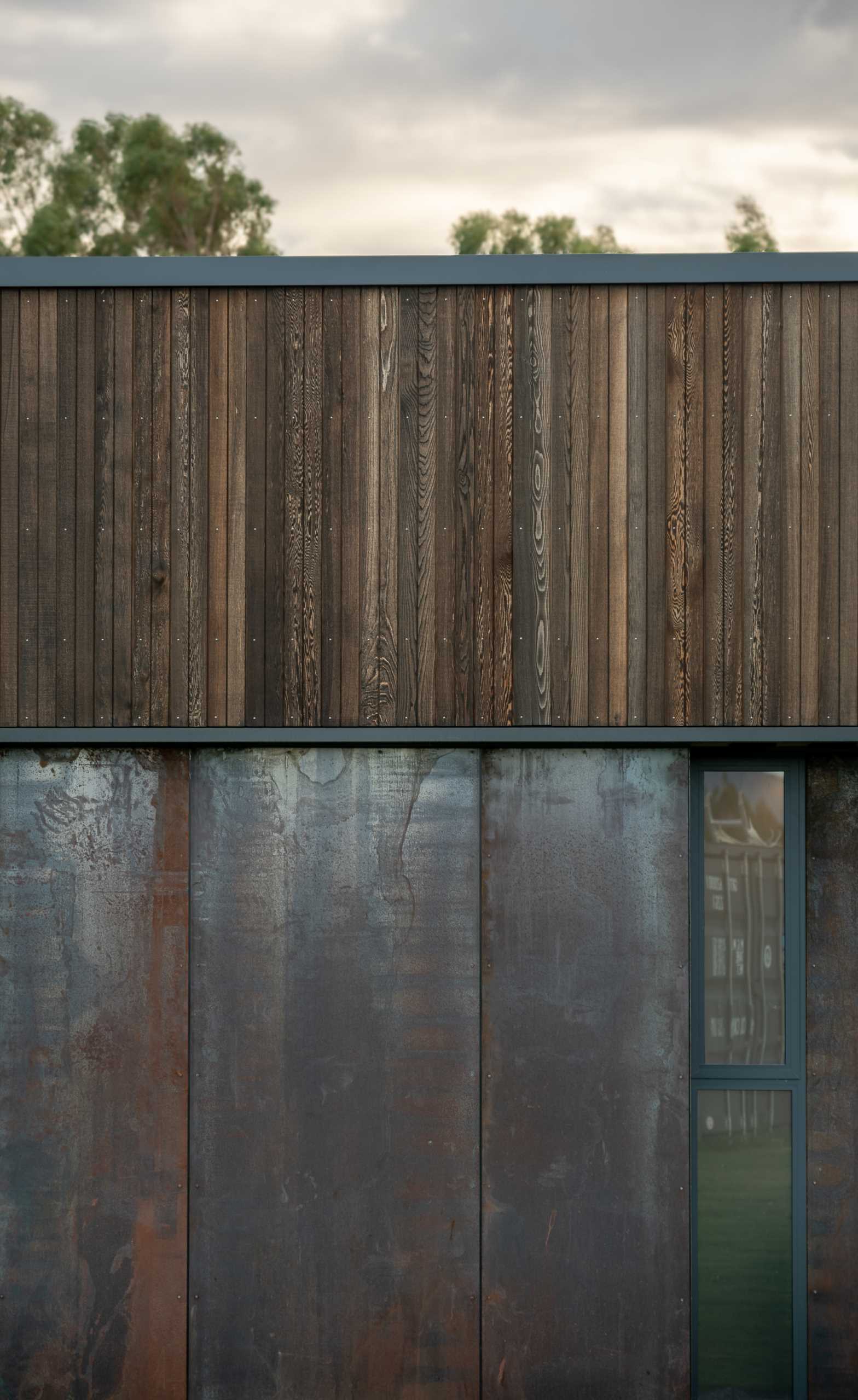 On one side of the home, the lawn opens up to the mountain views, while on the other, a sheltered courtyard and swimming pool back onto a slight rise.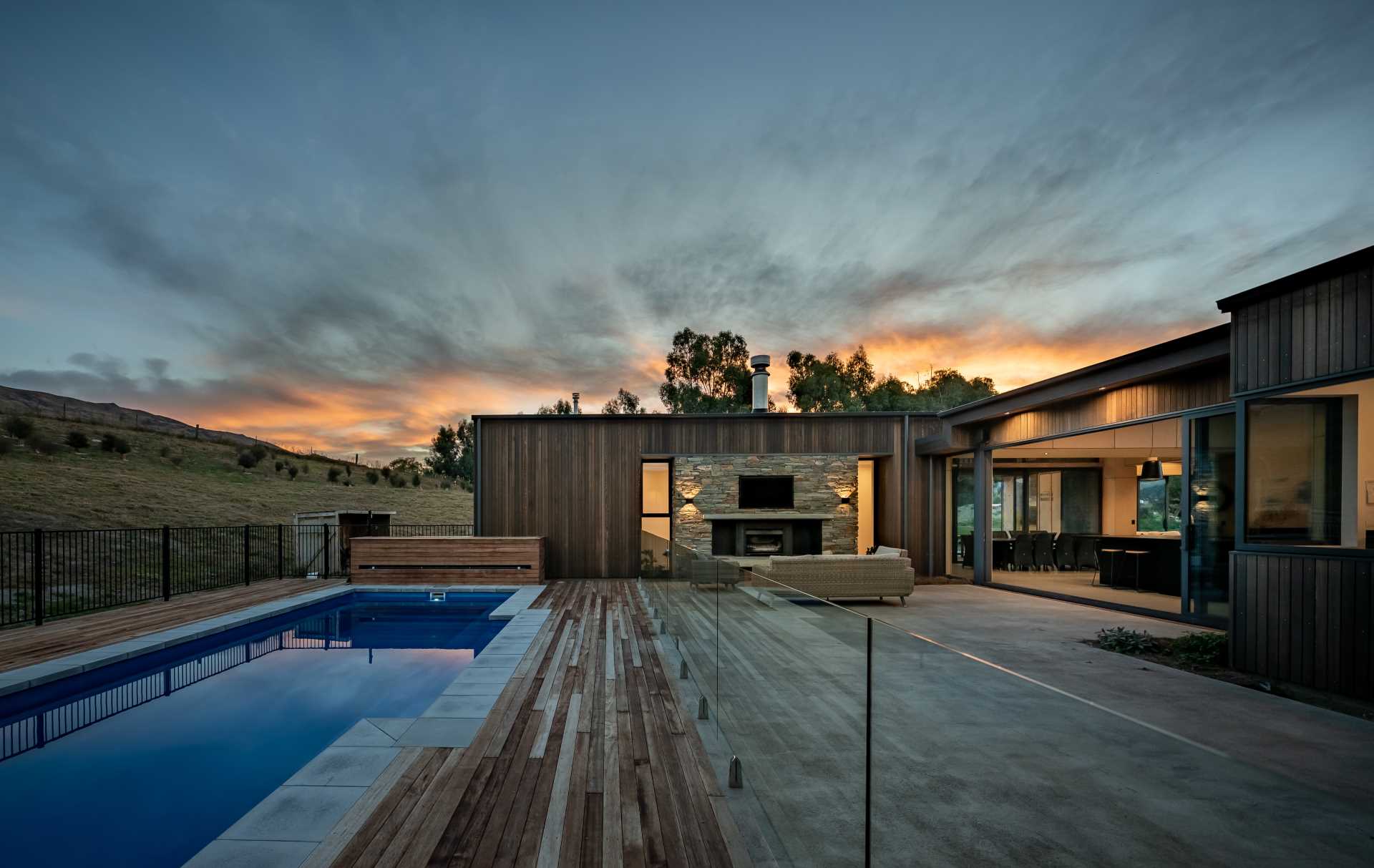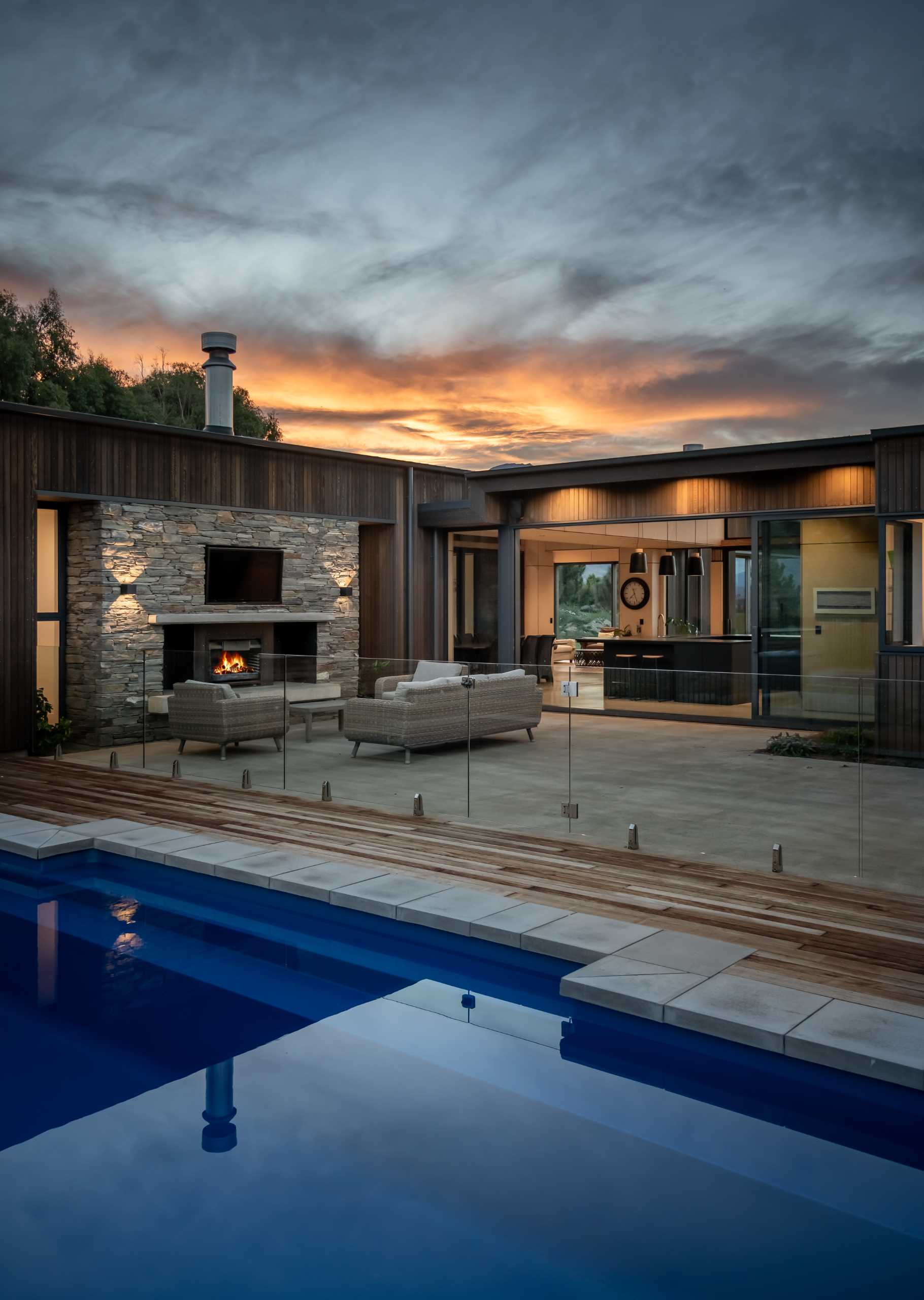 This sheltered patio encompasses an outdoor fireplace allowing it to be used year-round.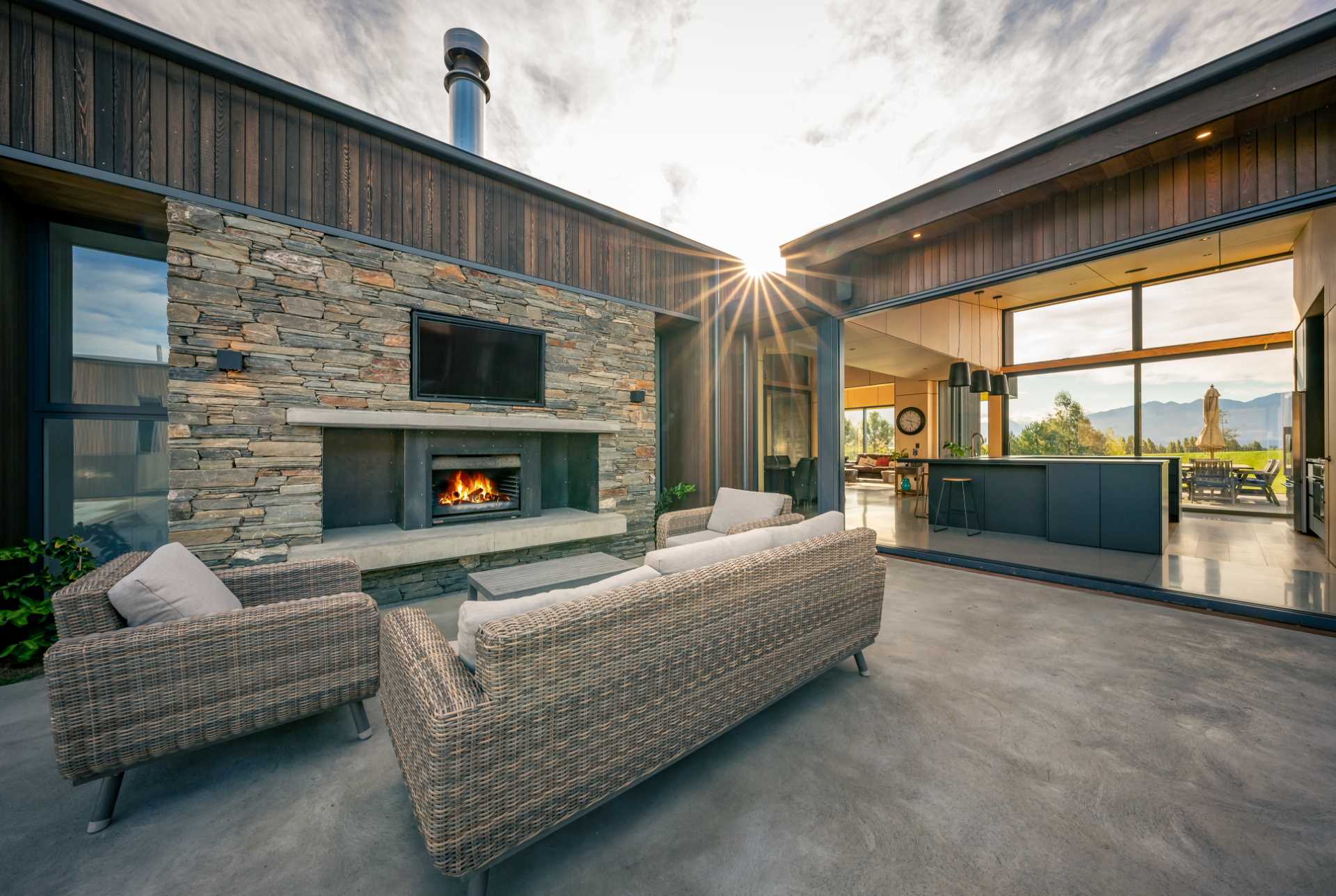 Inside, there's an expansive U-shaped kitchen island that provides plenty of working space for the homeowners to cook and entertain. This space can be opened on both sides through sliding doors.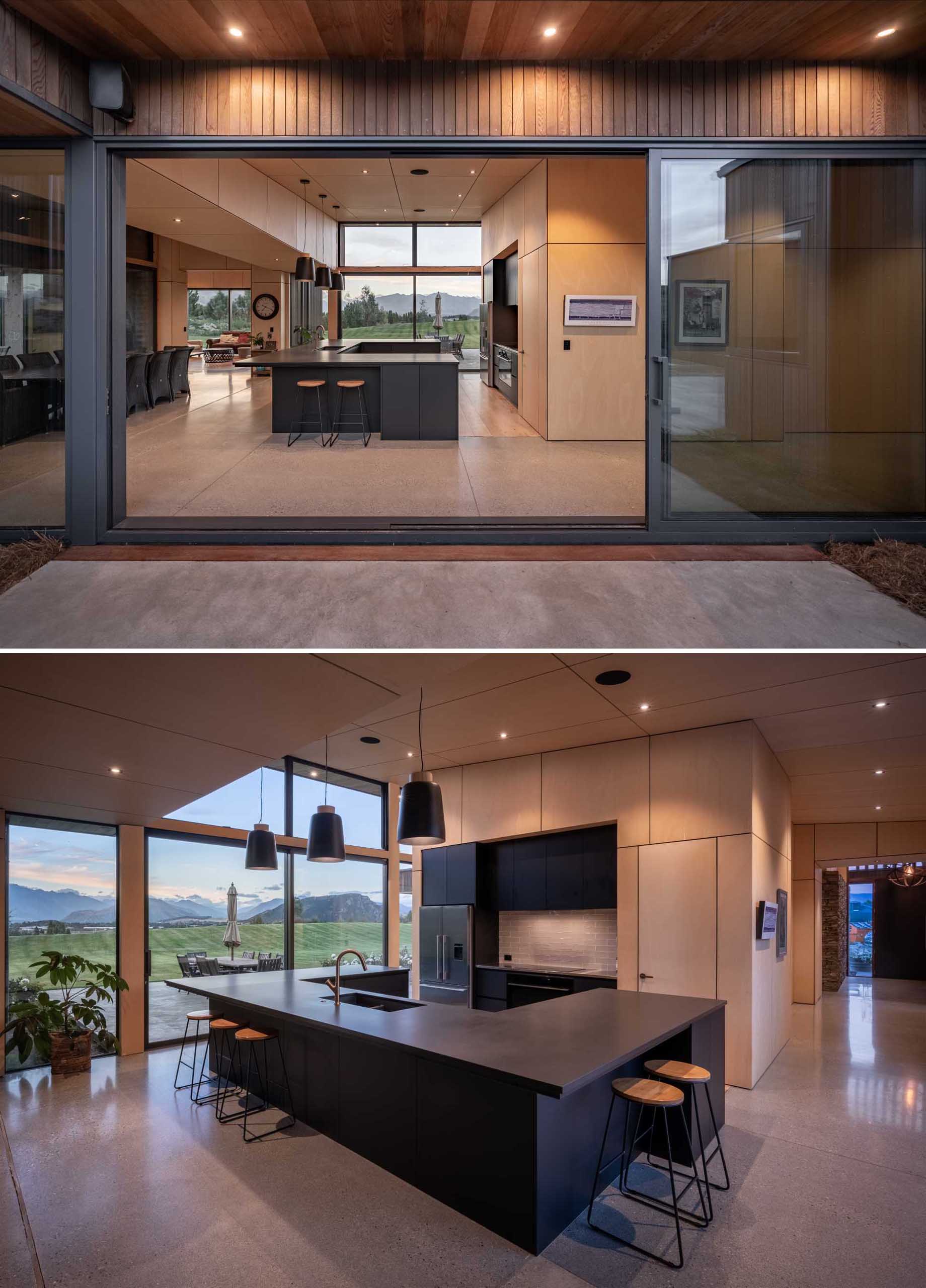 The majority of the interior walls and ceilings are lined in birch ply, which adds light and warmth to the home. In the living room, a feature wall of waxed Corten steel lends a striking focal point that references the exterior materiality.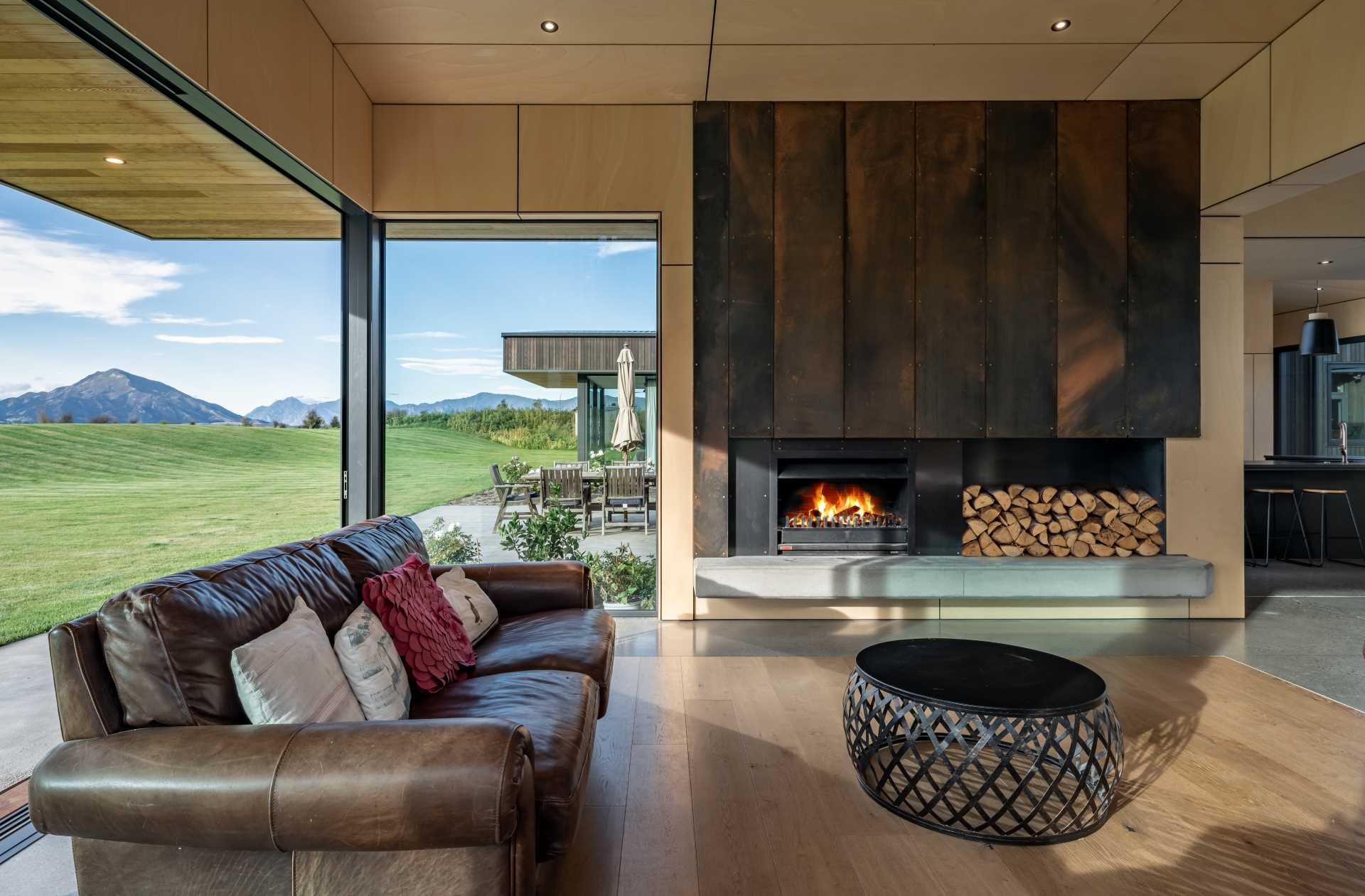 In the bathroom, there's a double vanity made from wood, large wall tiles, round mirrors, a freestanding bathtub, and a shower with a glass screen and rainfall showerhead.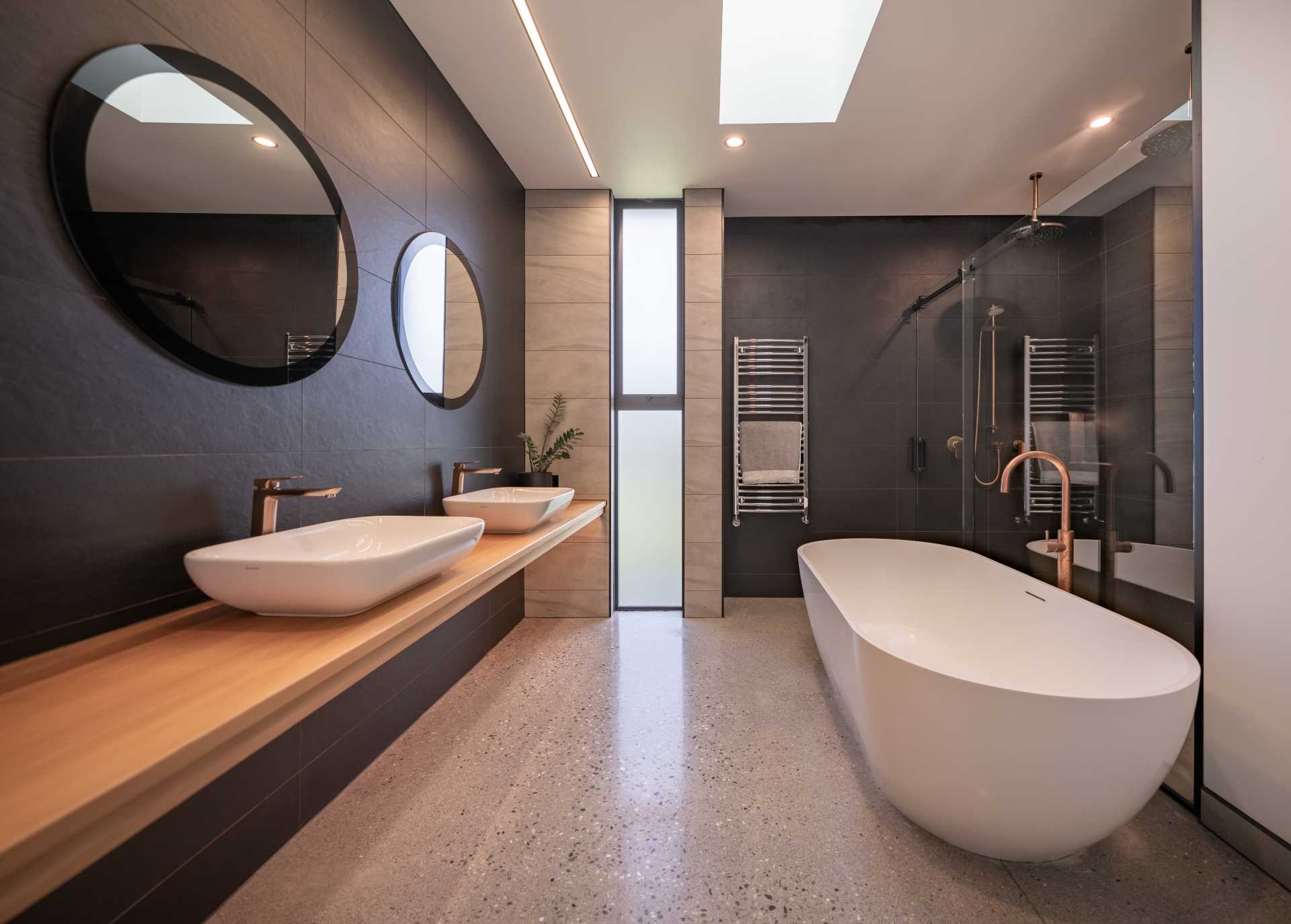 Here are the home's elevations, site plan, and floor plan.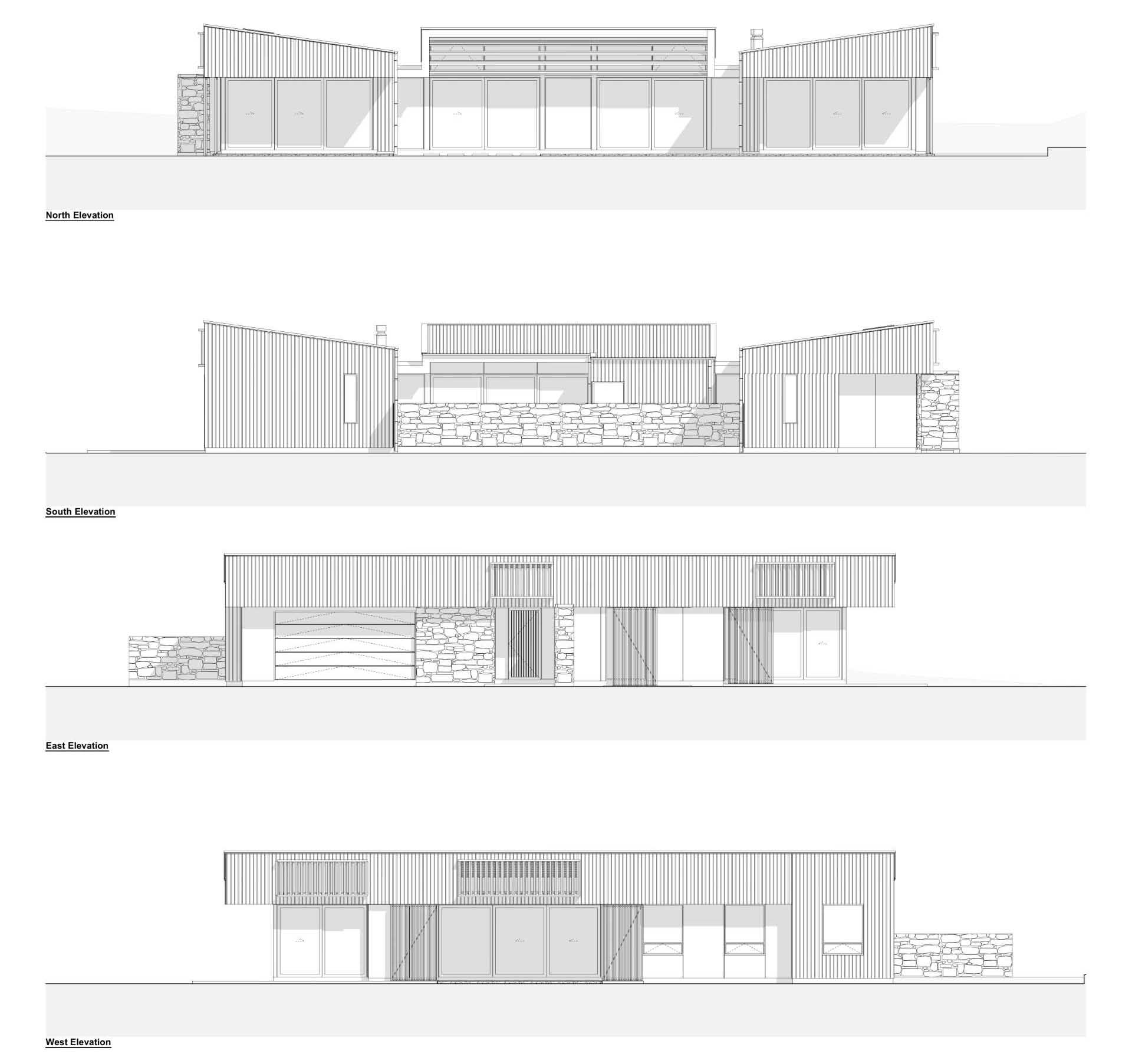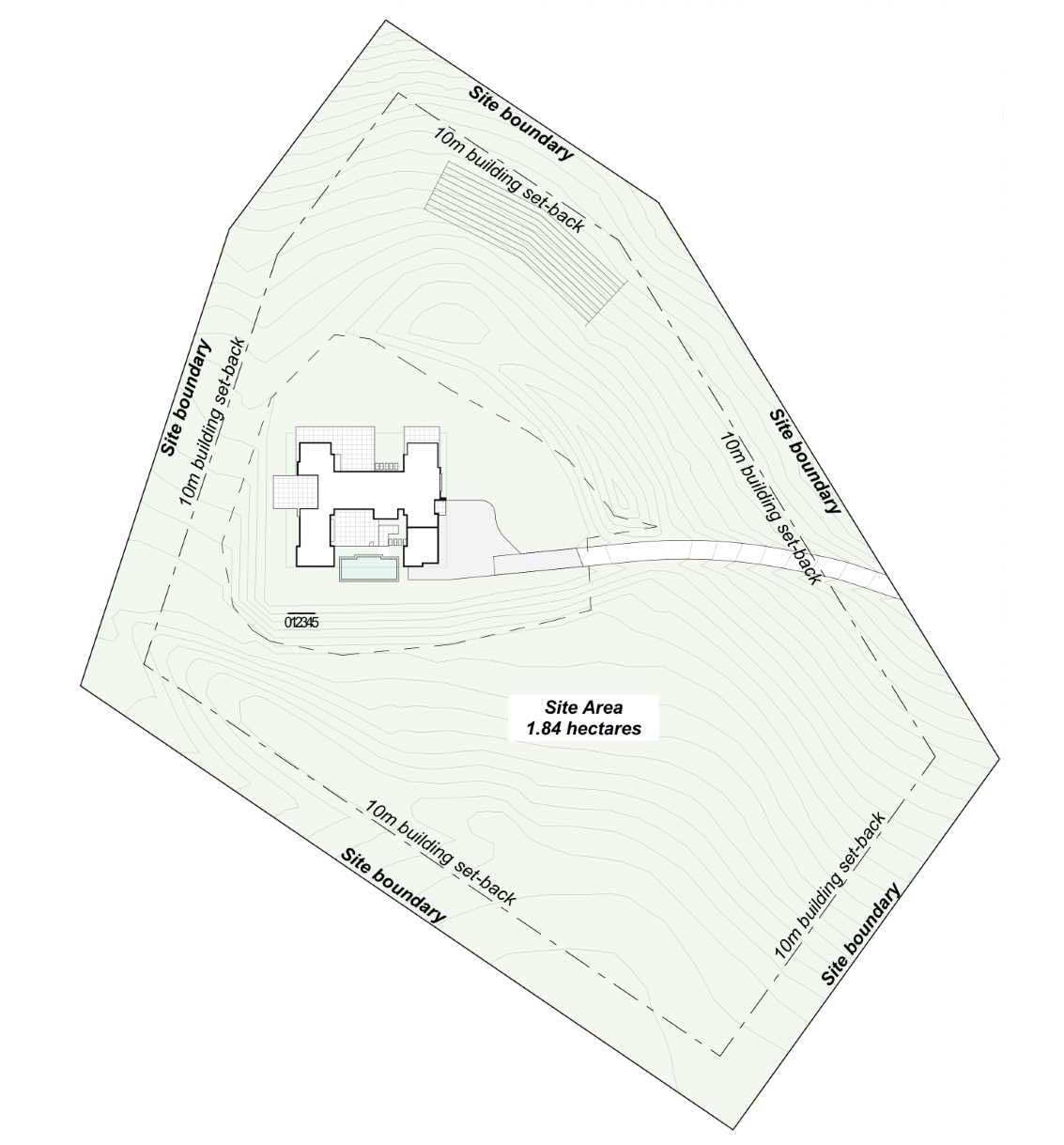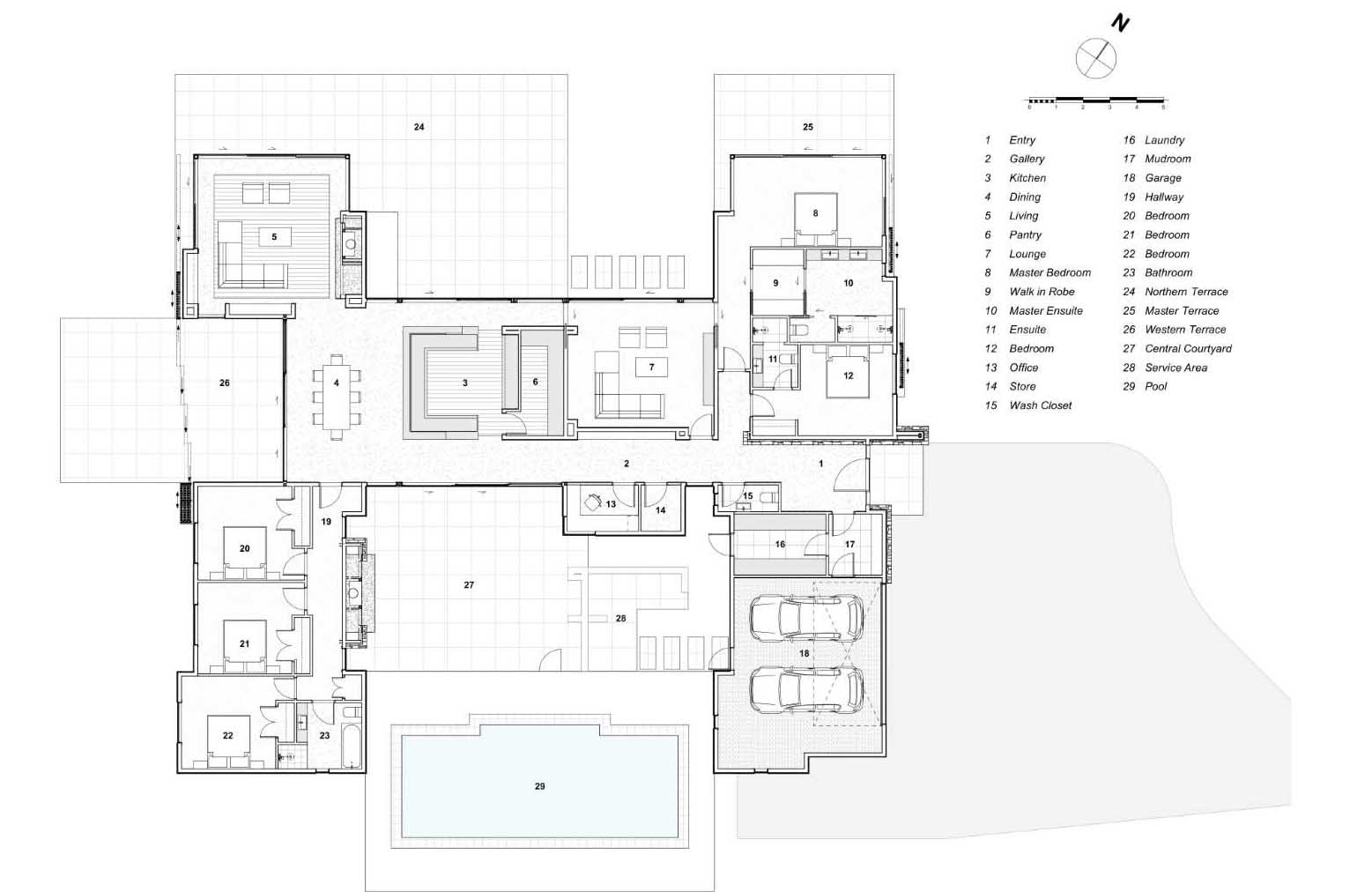 Photography by Simon Larkin