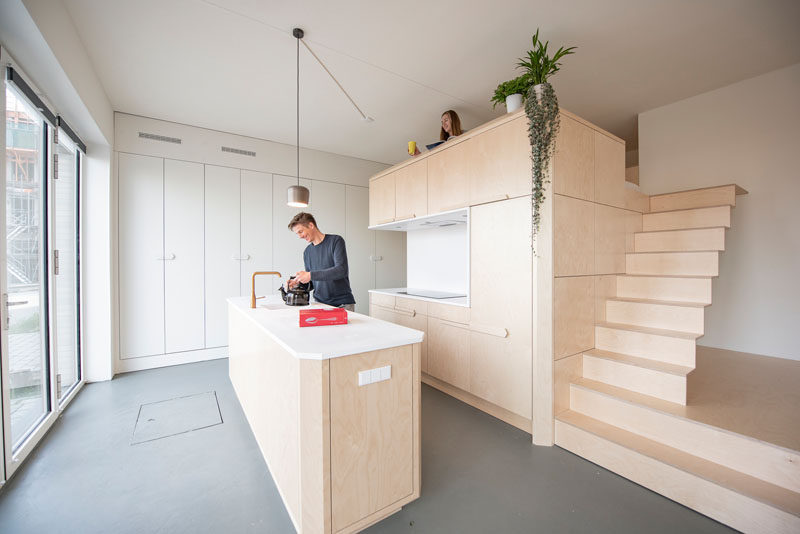 Heren 5 architects, in collaboration with furniture designer Paul Timmer, have designed a small 484 square foot (45m2) loft apartment in the North of Amsterdam.
Upon entering the loft, there's a small hallway with access to the bathroom and storage closet. The hallway then opens up to the kitchen.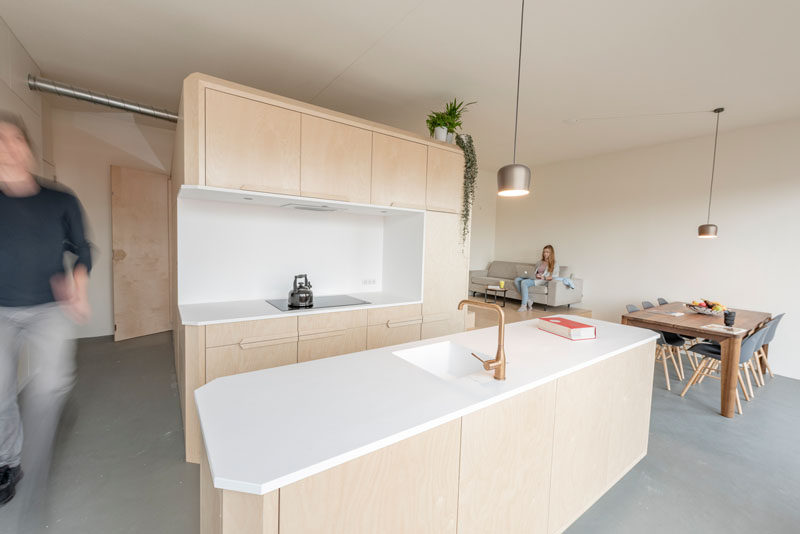 ---
The palette throughout the loft is birch wood and white Corian. White closets line the wall providing additional storage, while in the kitchen, there's 'diamond edge'-detailing, designed by Paul Timmer, that gives the kitchen cabinetry and countertops a unique look.
---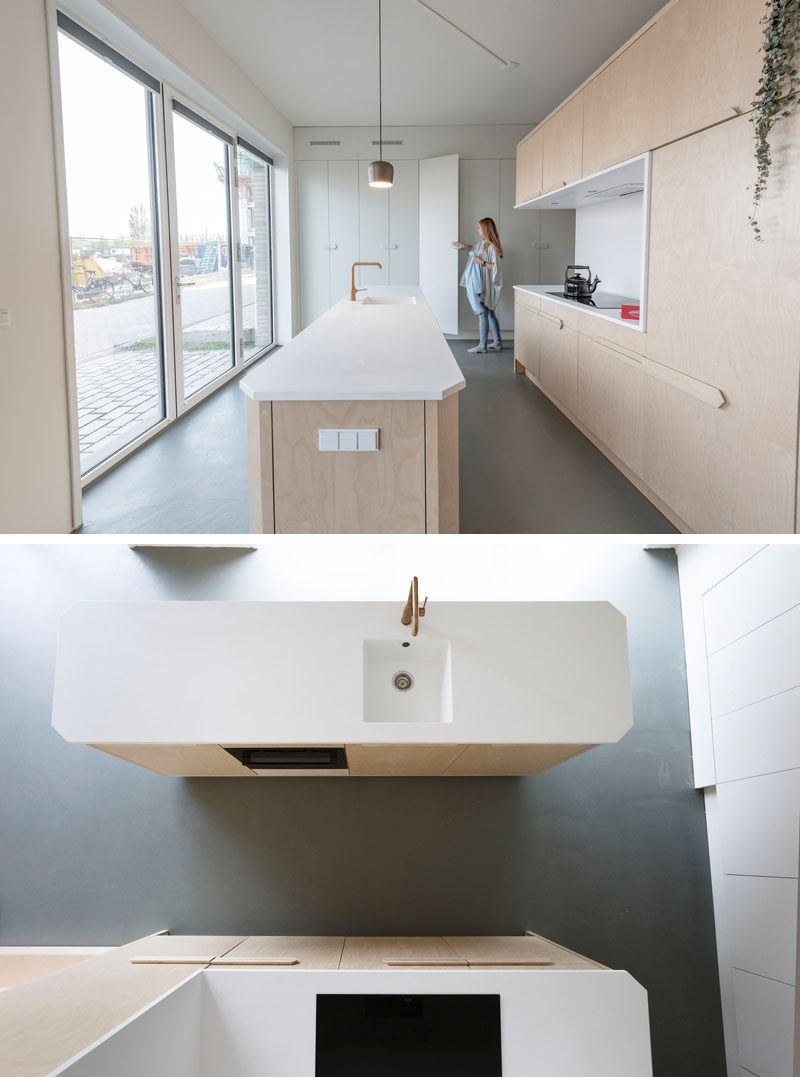 ---
Adjacent to the kitchen is the dining area, and raised on a platform is the living room. Simple wood stairs lead up to the lofted bedroom that overlooks the rest of the apartment.
---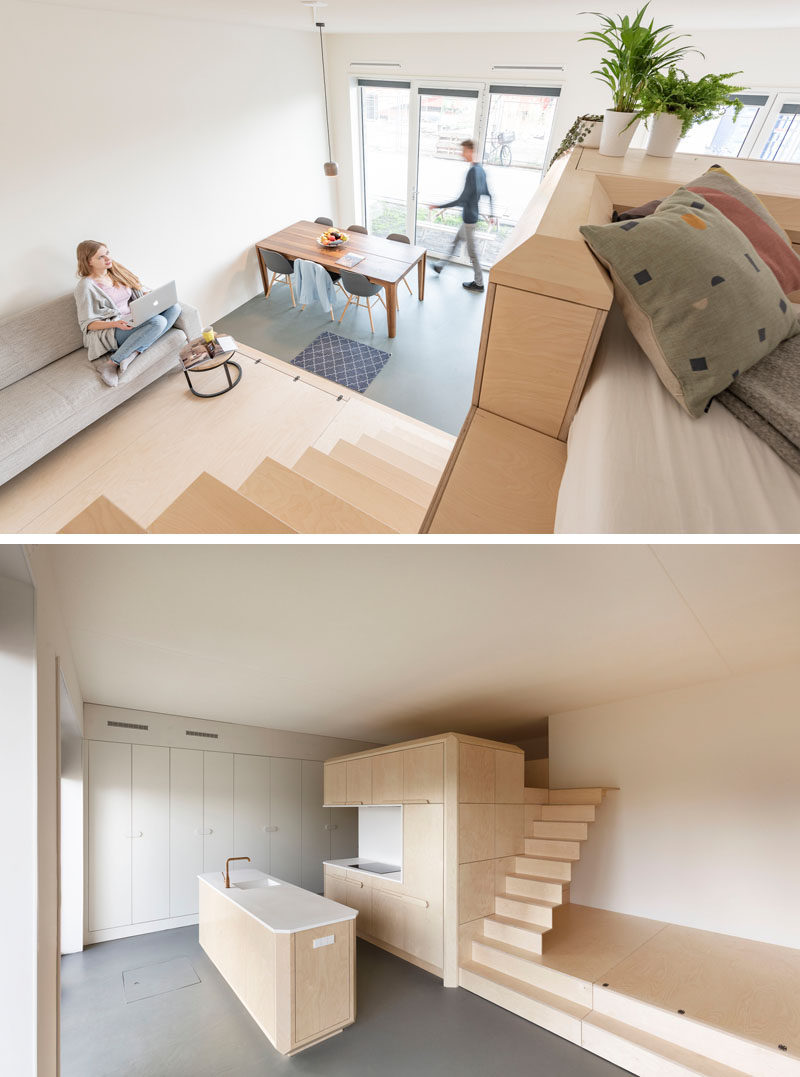 ---
Here's a look at the floor plan that shows the layout of the apartment, and it also reveals that there's a hidden pull-out bed located within the stairs that lead up to the living room.
---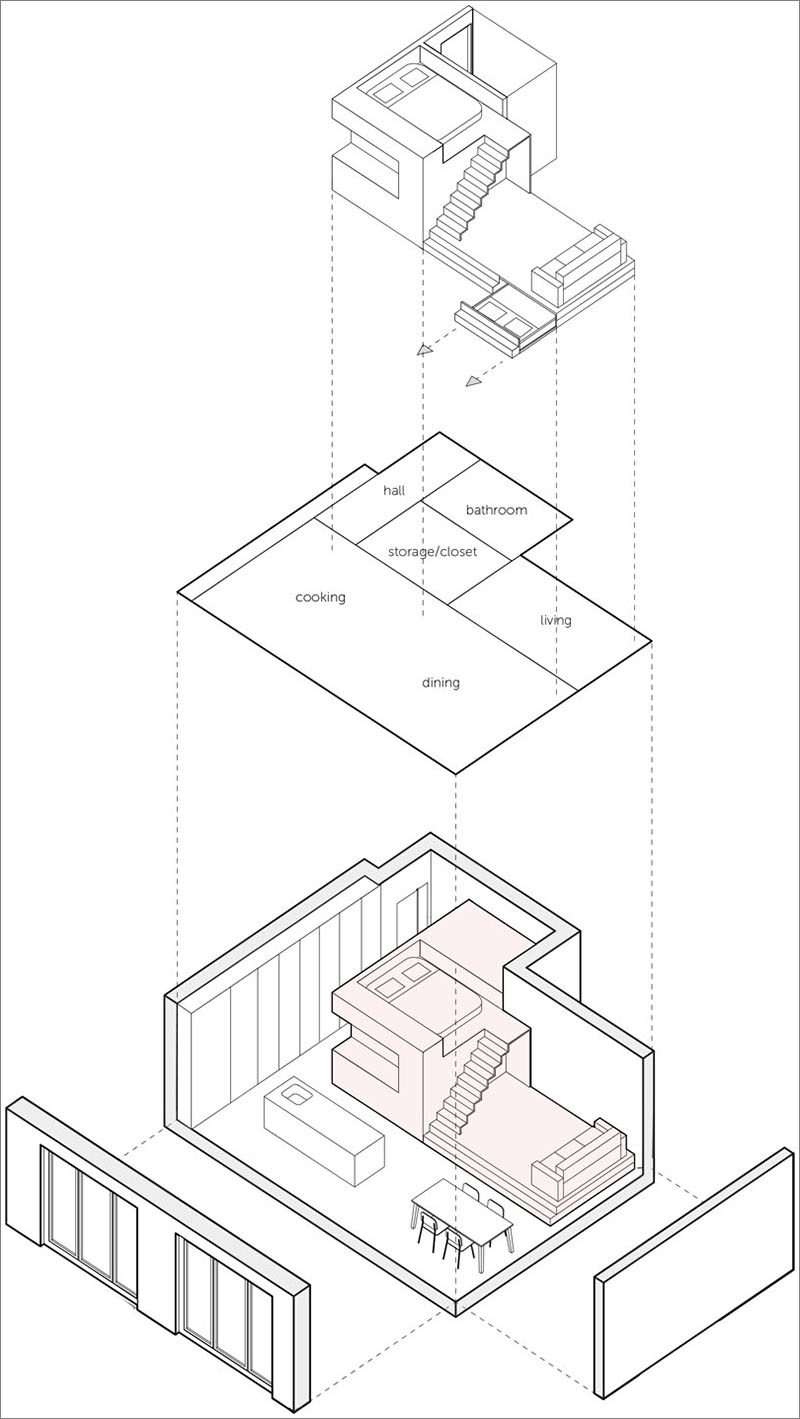 Architect: Heren 5 Architects | Design team: Jeroen Atteveld, Sjuul Cluitmans, Joanna Kregiel, Paul Timmer | Interior Builder/Designer: Paul Timmer
---