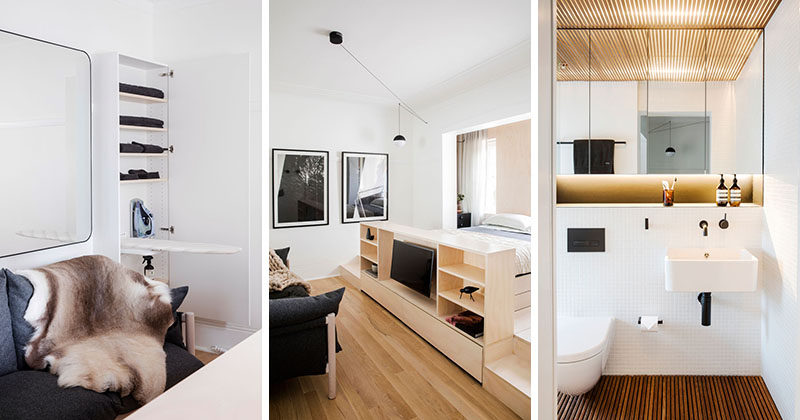 Architect Prineas have designed this tiny apartment in Sydney, Australia, that fits everything into an interior that measures in at 236 square feet (22m2), and is designed as short-stay boutique accommodation.
Stepping inside the apartment, you walk straight into the small kitchen. The matte black cabinets stand out, and a mirrored backsplash helps to make the space appear larger.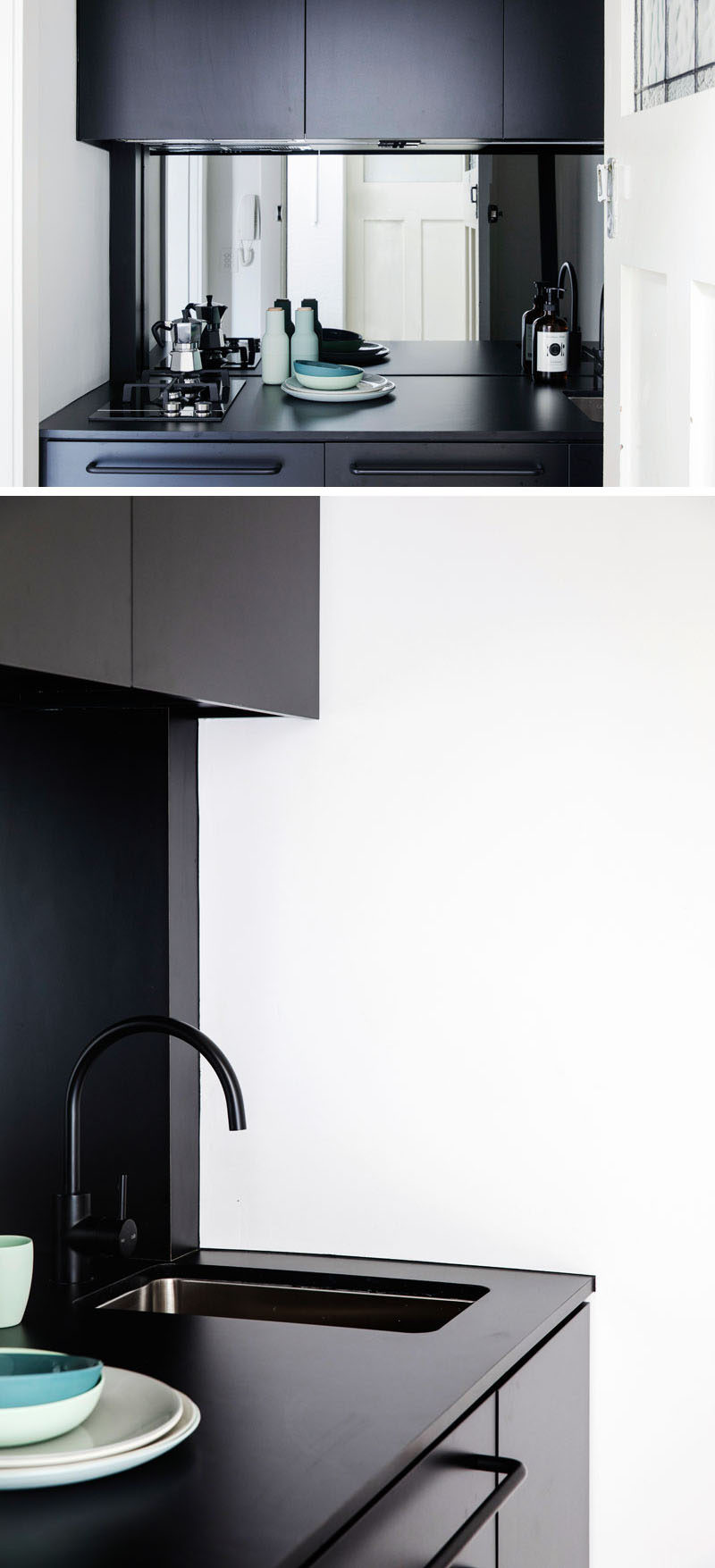 ---
Here's the view looking at the front door from the main living / sleeping area. You can see that the kitchen is hidden from view.
---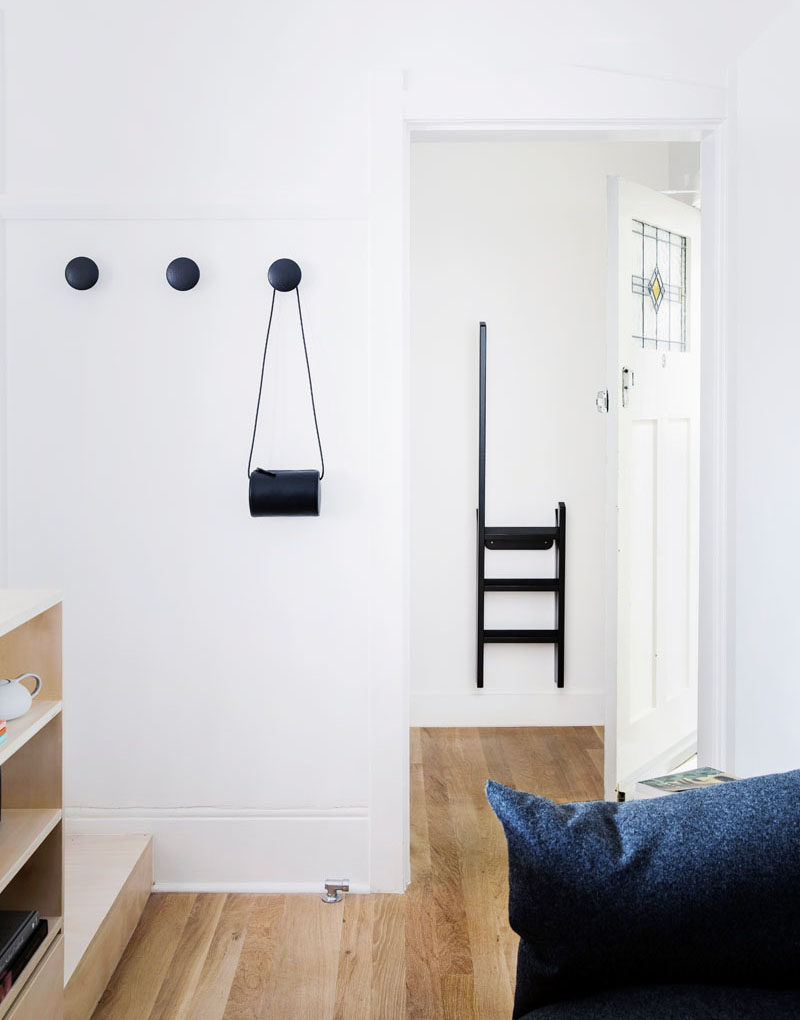 ---
The main room is home to both the living area and the sleeping area. A custom designed platform includes an entertainment unit and open shelving at the end of the bed.
---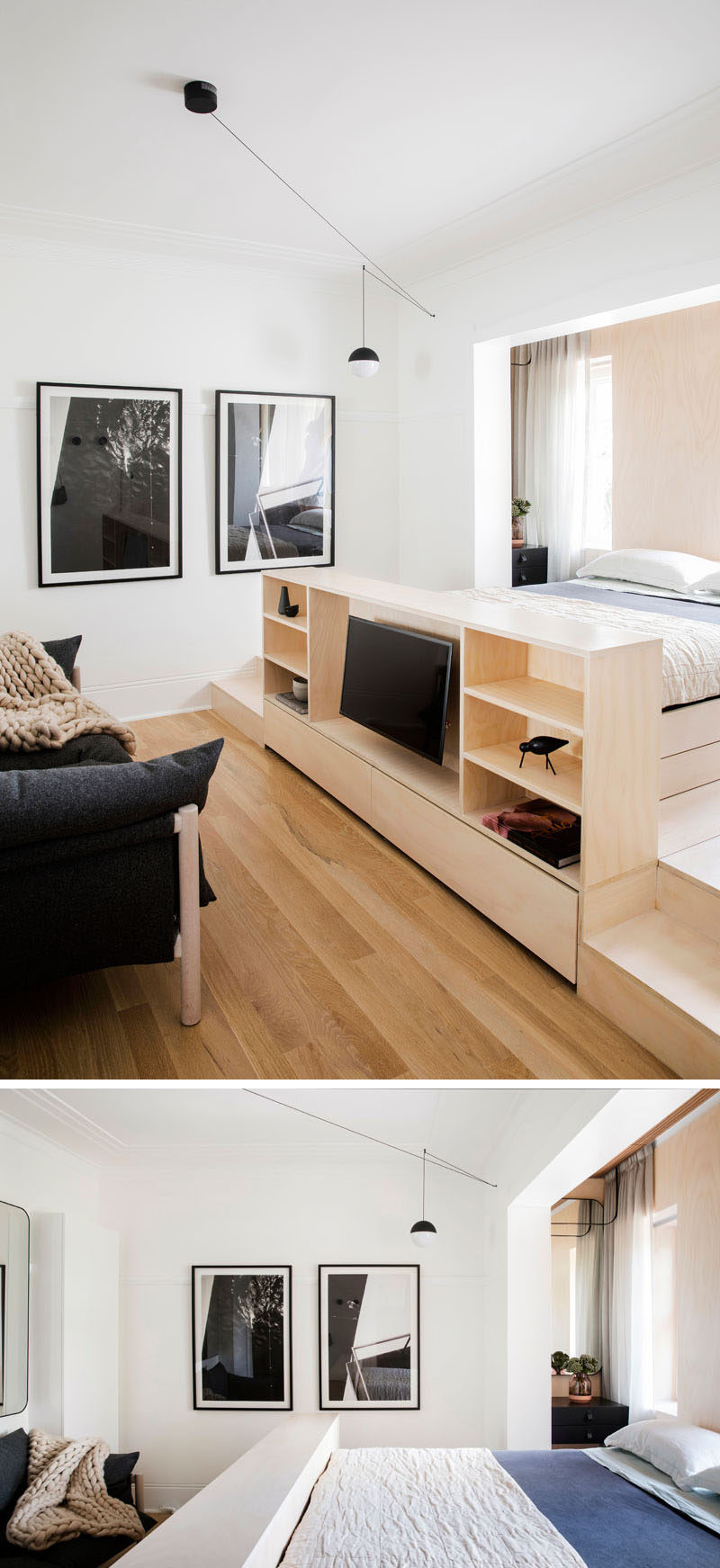 ---
Opposite the bed, there's a mirror on the wall, again helping to make the room feel larger and reflect light, and off to the side of the couch is a vertical cabinet that houses a fold-out ironing board.
---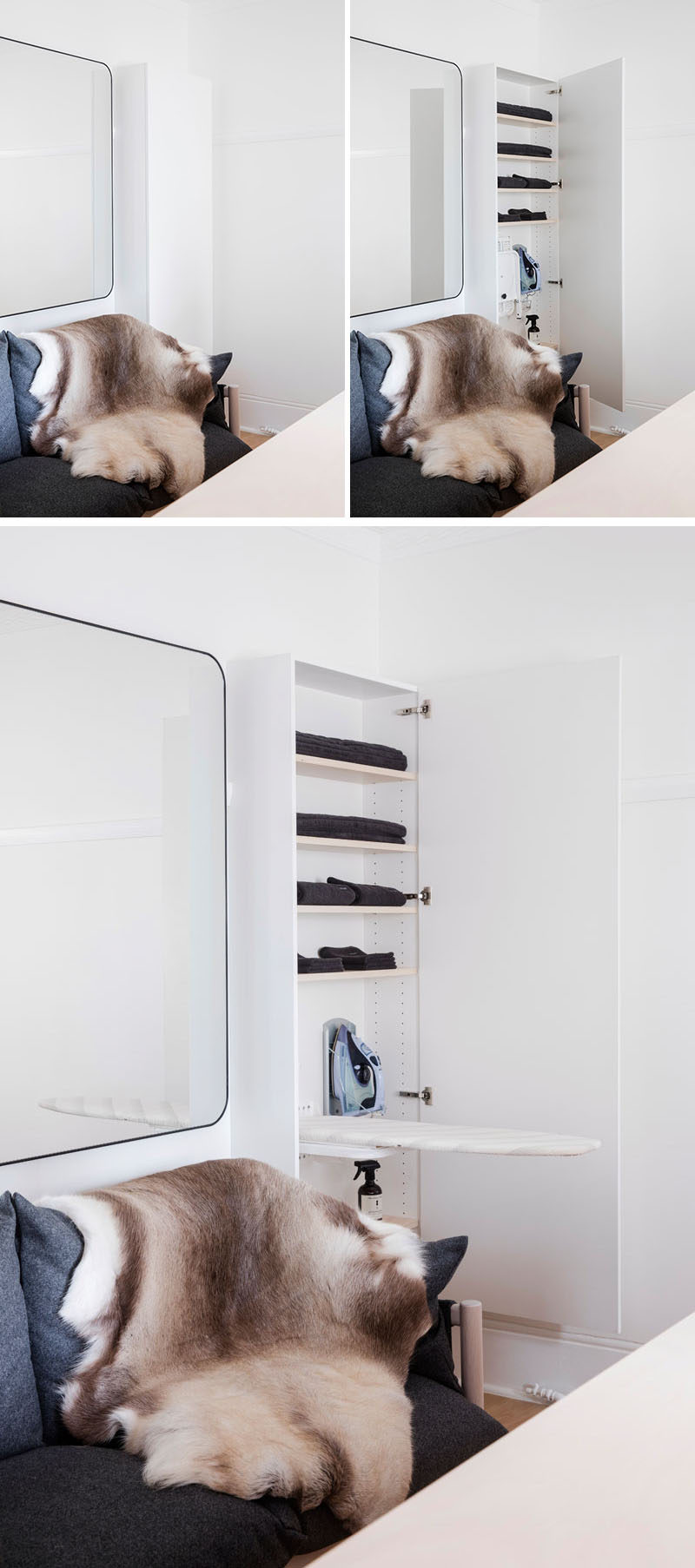 ---
The custom platform that the bed sits on also includes additional storage. Under the bed, there are multiple pull-out drawers for housing additional bedding and pillows.
---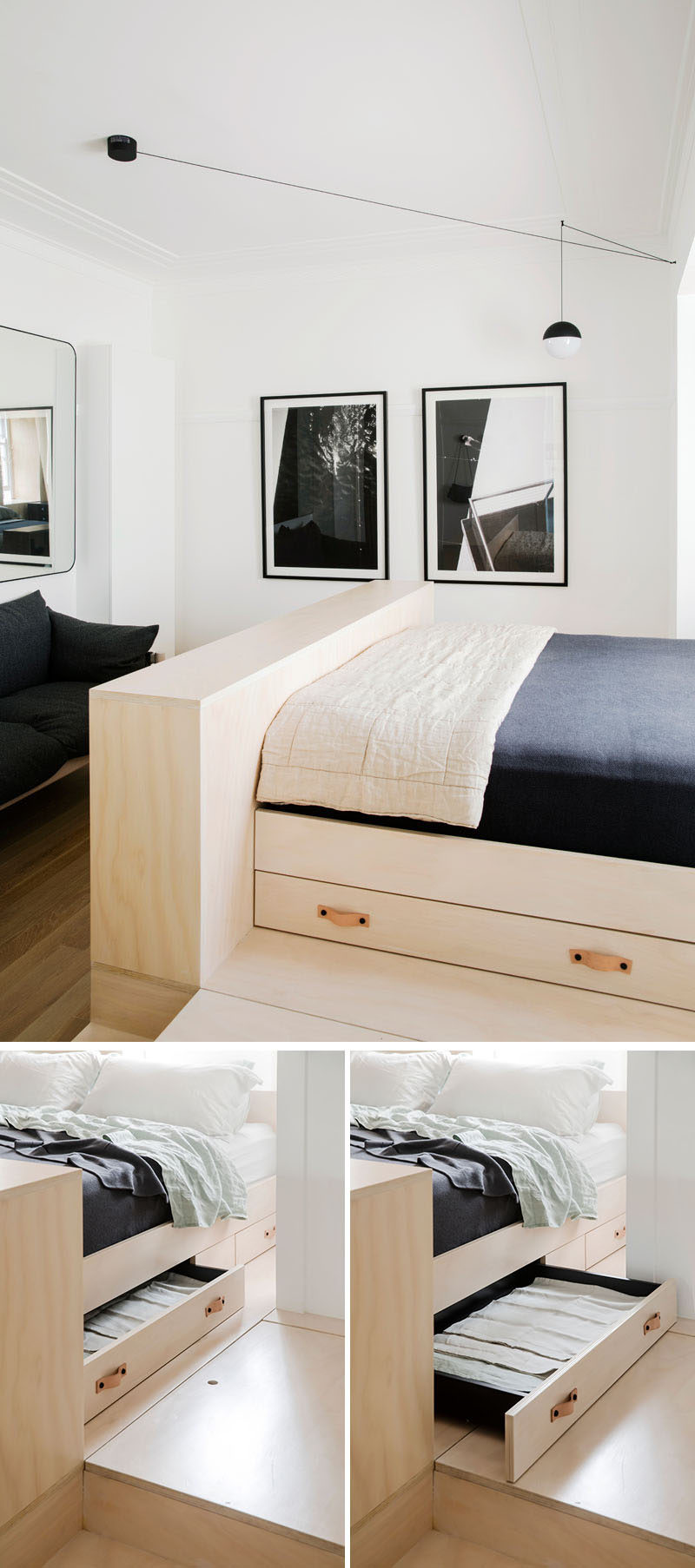 ---
At the top of the steps, there's a larger hidden storage space, perfect for a small suitcase.
---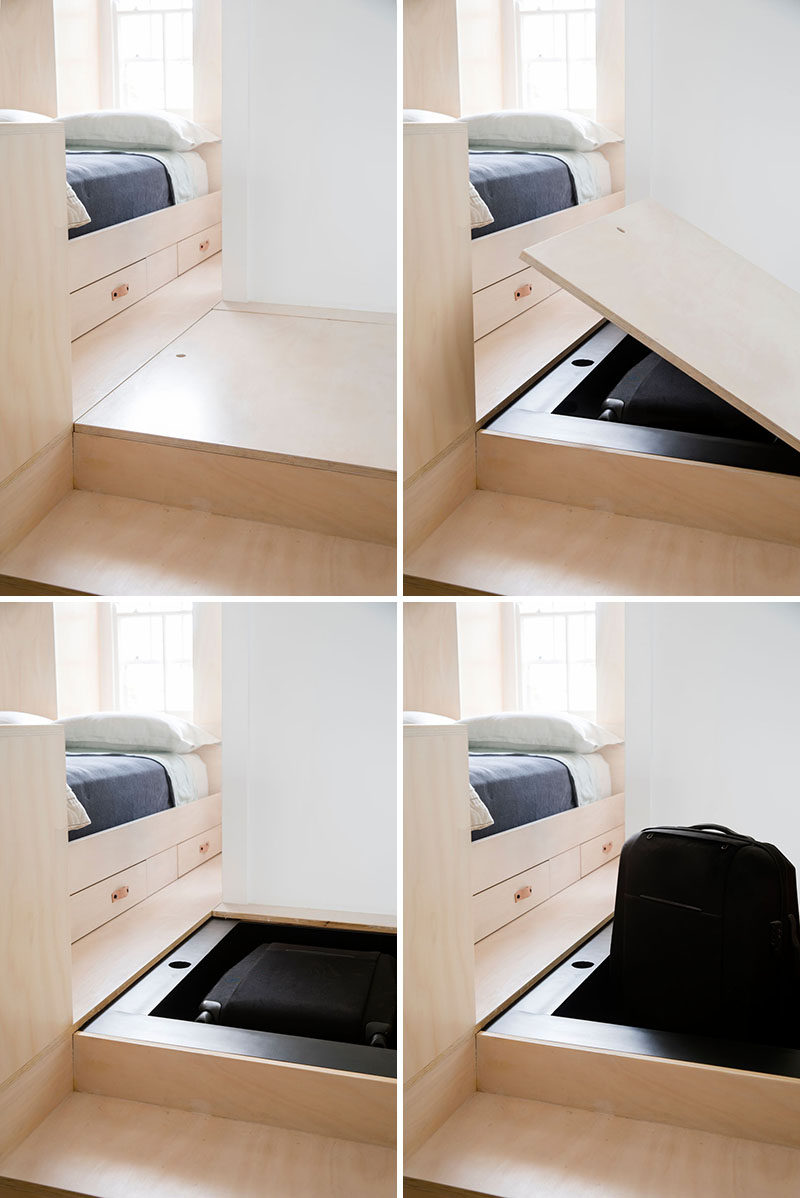 ---
As the apartment has original Art Deco touches, some walls were left white, while others are made from a lime-washed plywood that adds a touch of warmth to the space.
---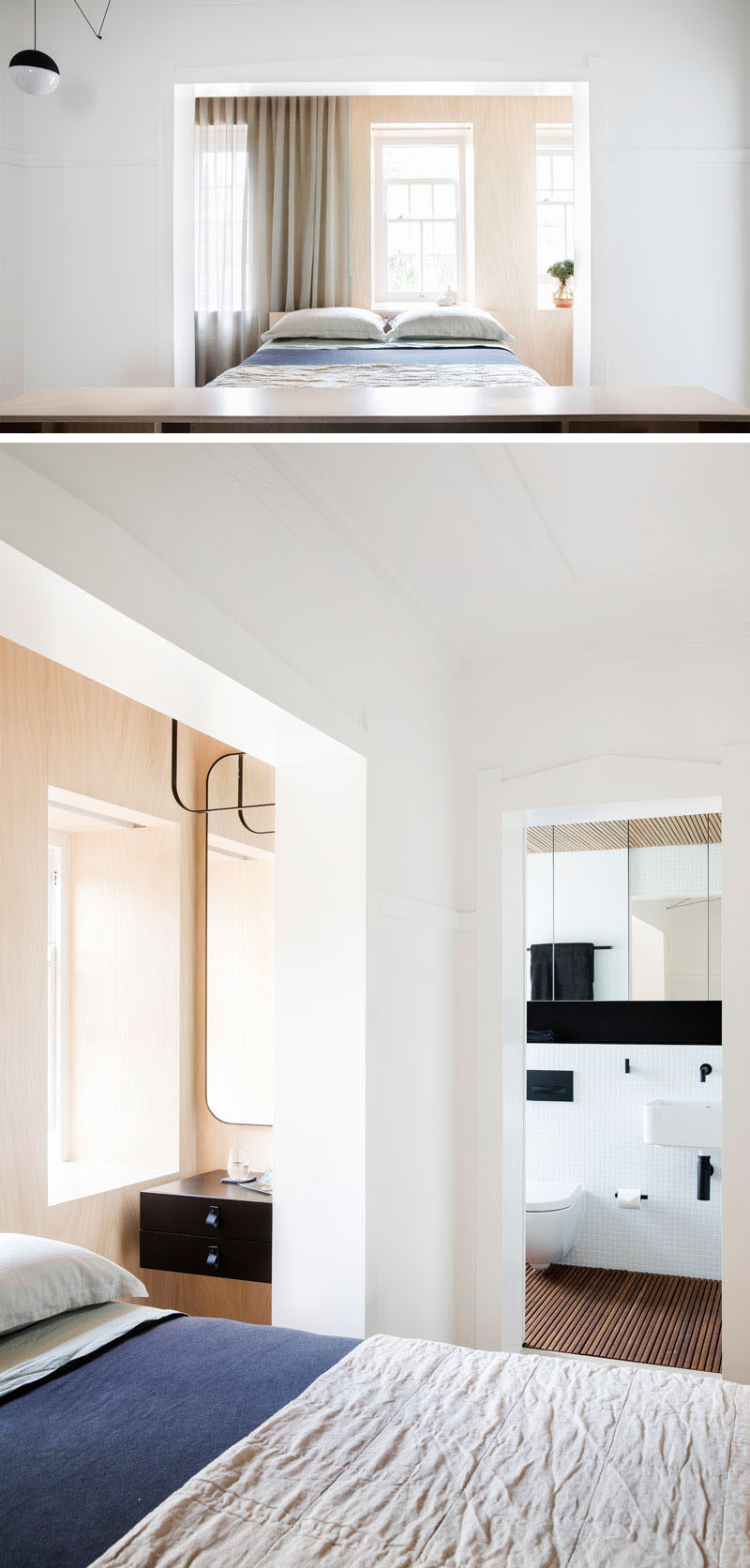 ---
Beside each side of the bed are floating black cabinets and curved mirrors, a throw-back to the art-deco era.
---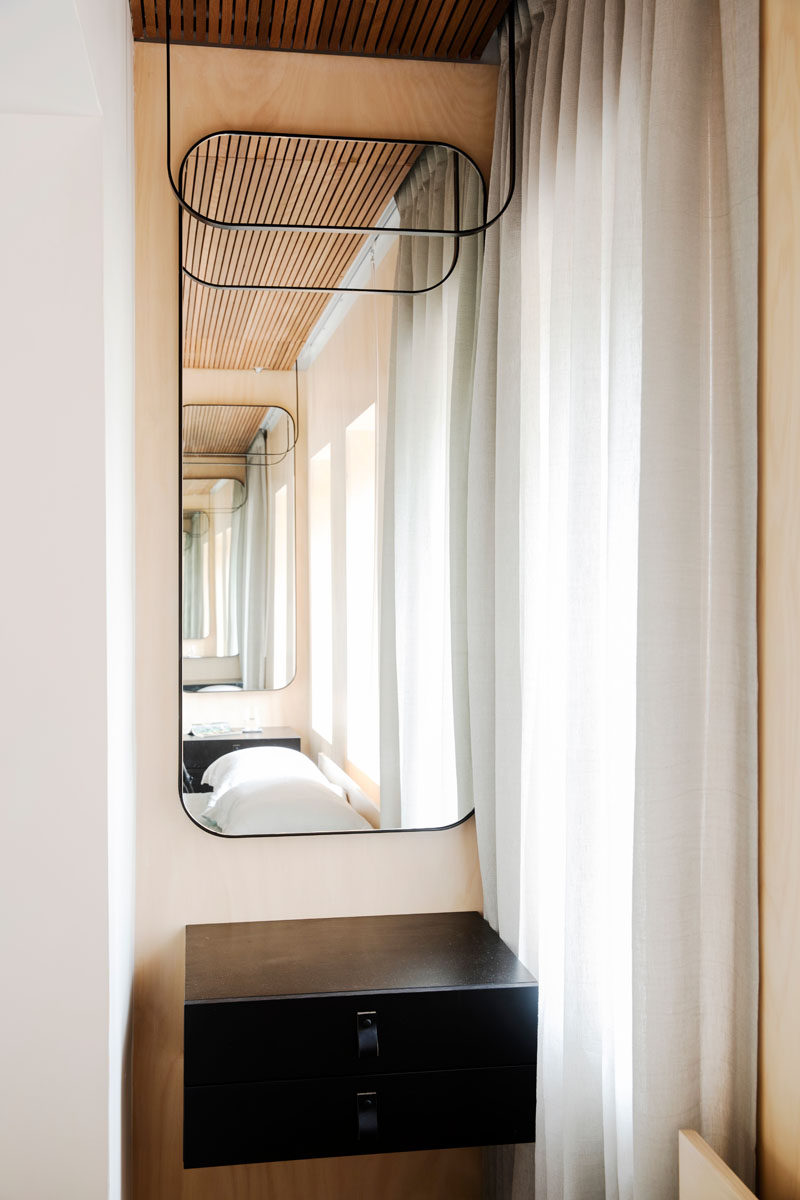 ---
Beside the sleeping area is the bathroom. A timber slat floor and ceiling introduces texture and tactility, while the white tiles and large mirror brighten the space.
---

---
To the side of the vanity is the walk-in shower with a glass surround. The white tiles and wood elements continue throughout the bathroom, and a pull-down blind provides privacy without blocking out too much light from the window.
---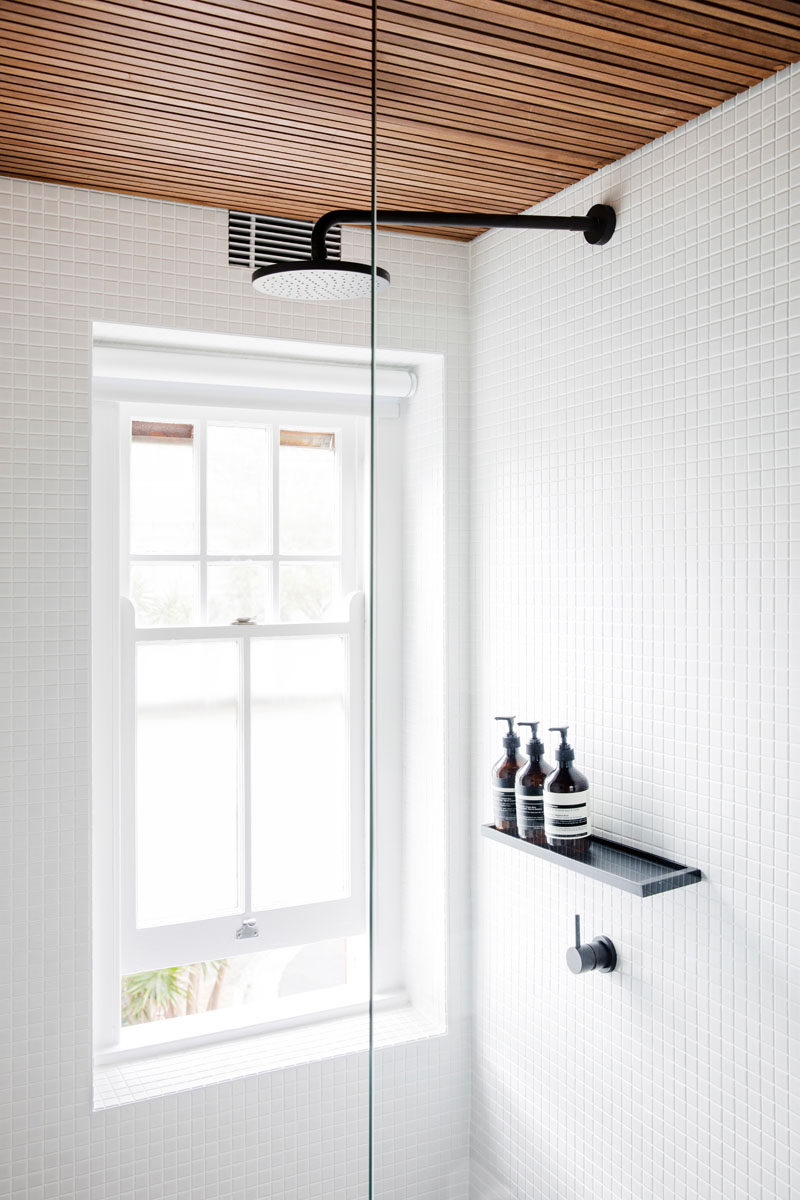 ---