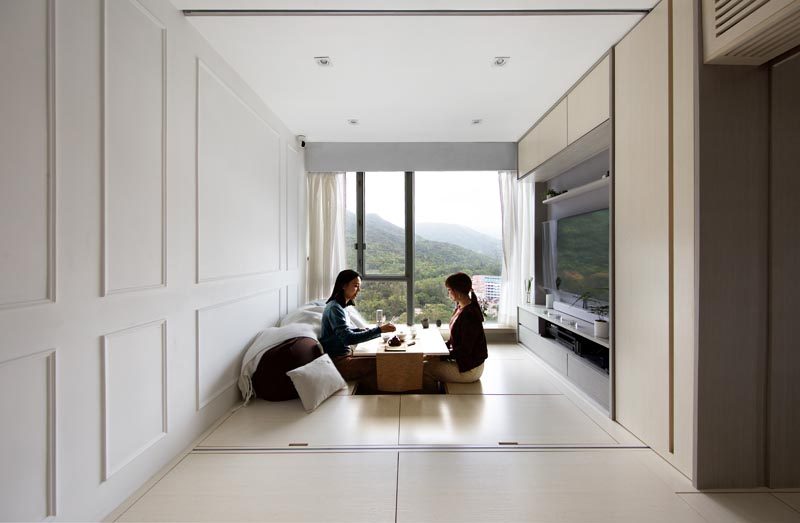 Sim-Plex Design Studio has recently completed the interior of a modern and small apartment in Hong Kong, that measures in at 492 square feet (45 sqm).

Just off the entryway is the kitchen, where cabinetry meets the ceiling, and stools of different sizes have been tucked under the countertop.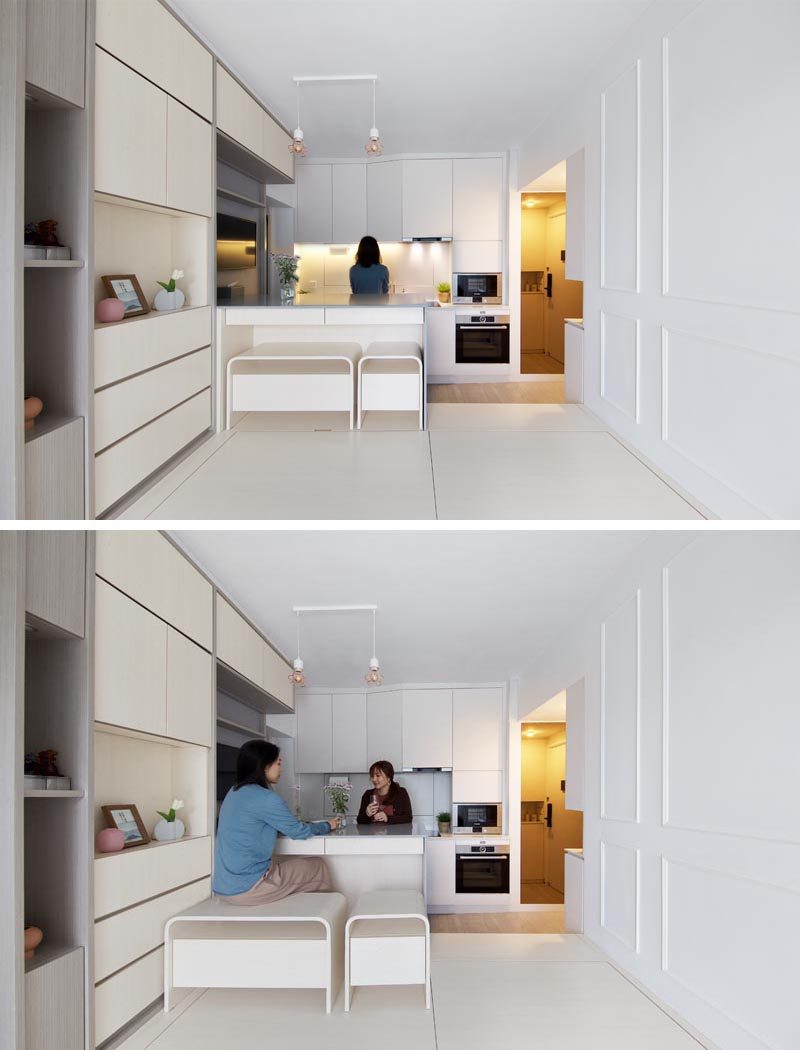 Just off the kitchen is a colorful blue fridge that's adjacent to a pocket door. Through the pocket door is a small room that can be used as a guest room and storage space.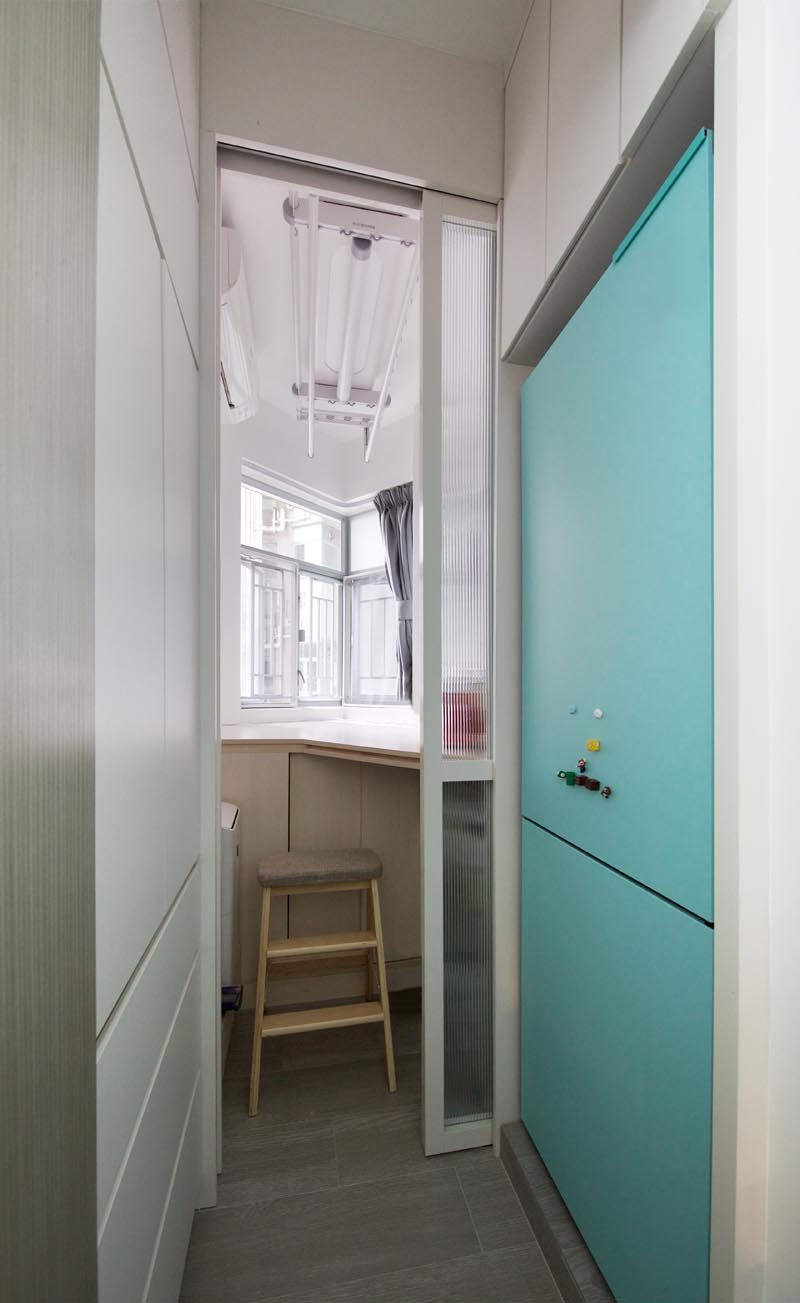 The kitchen looks out to the living room that can also be used as a playroom and media room.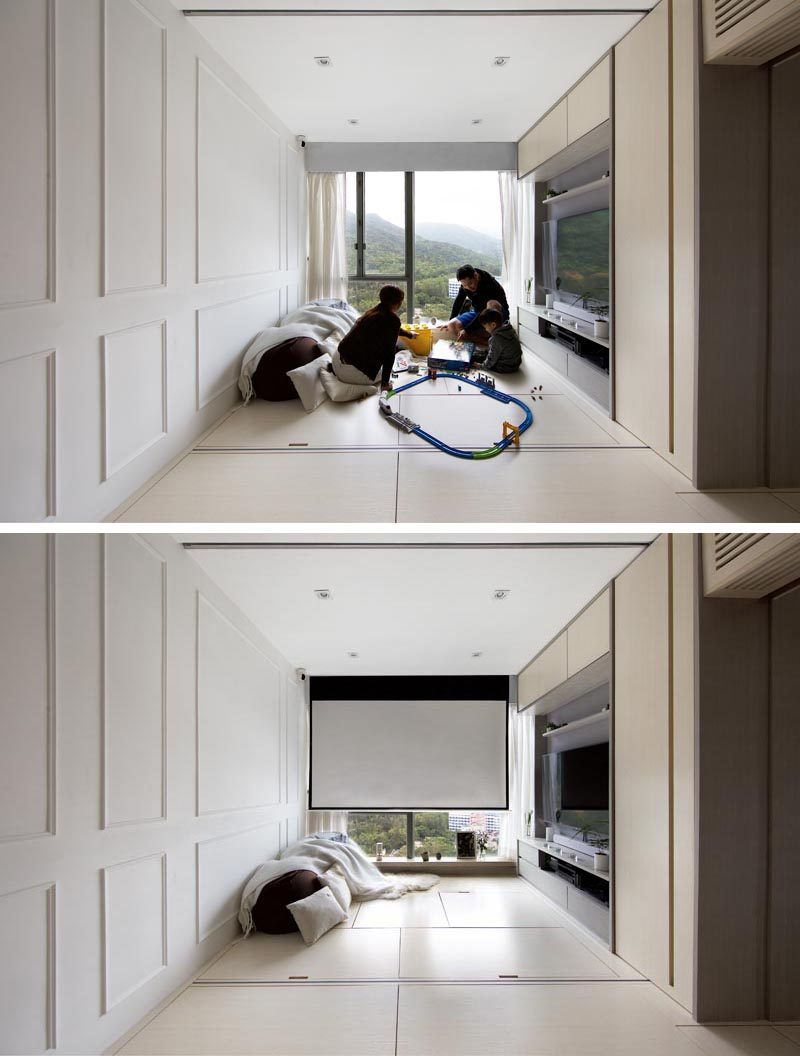 Hidden within the floor of the living room is a dining table that can be raised when needed. There's also small hand holes that can open panels to reveal storage.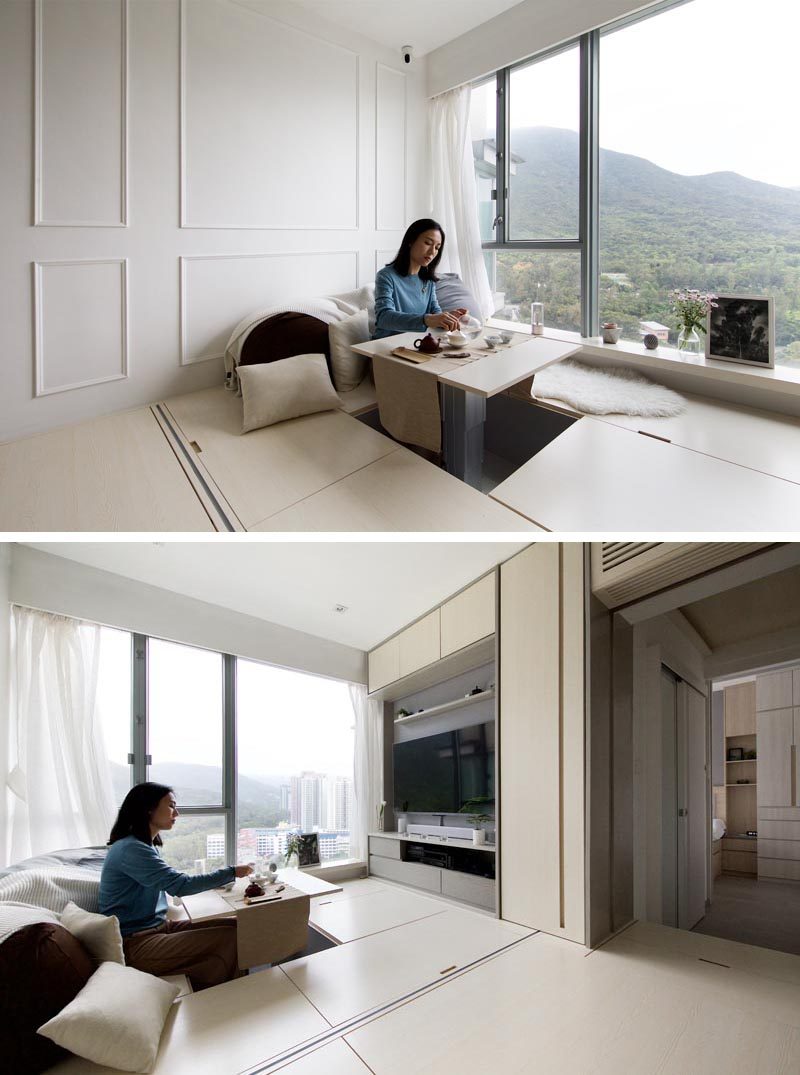 Folding doors that seamlessly blend into the wall next to the television, can be opened to separate the living area from the rest of the apartment.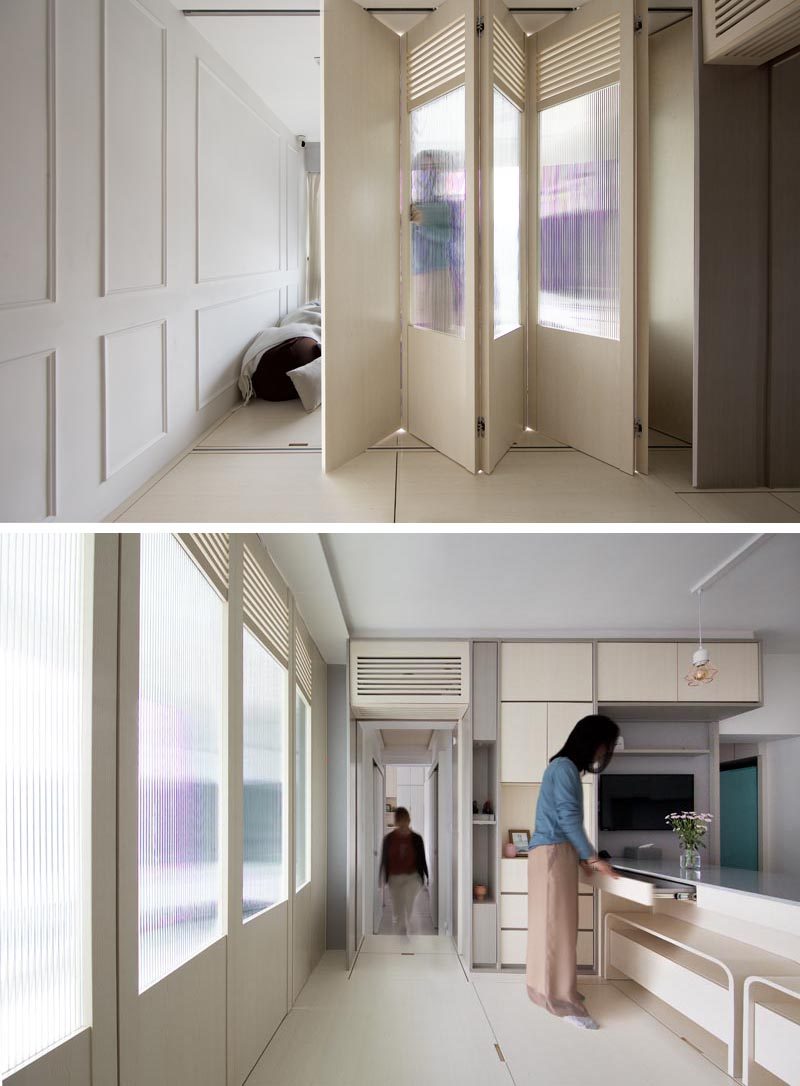 A pocket door slides open to reveal the bedrooms and bathroom.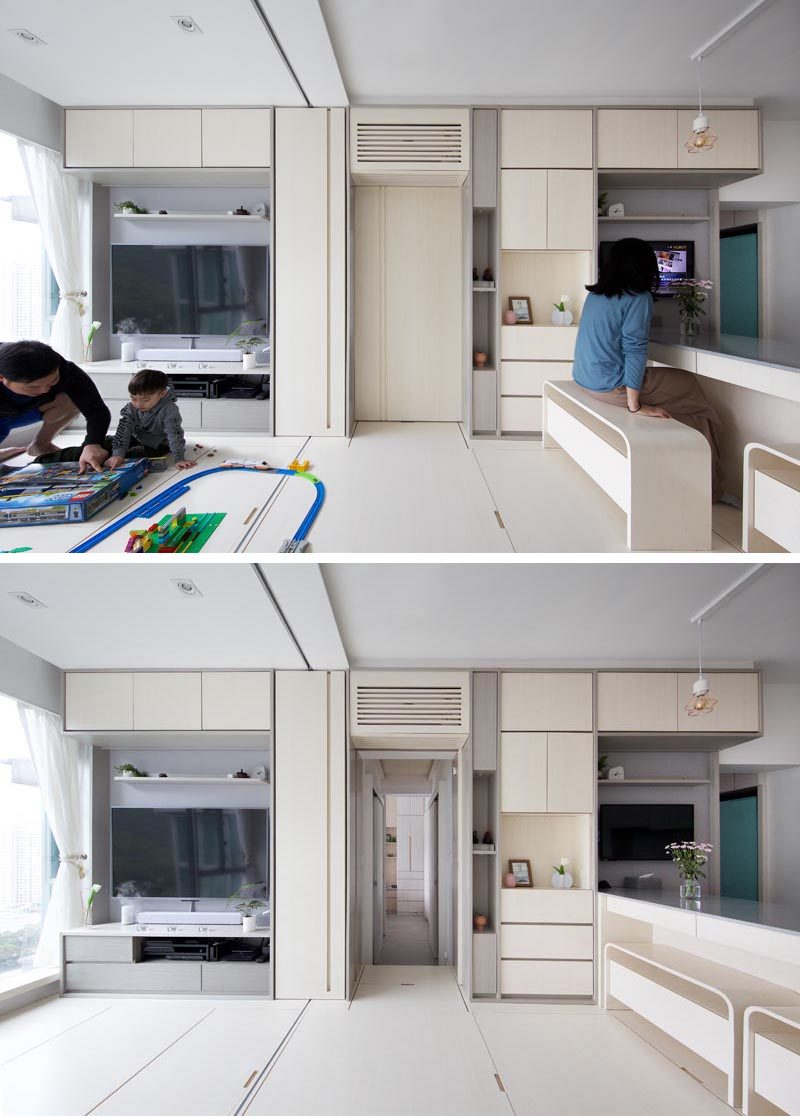 In the first bedroom, the bed has been raised up onto a platform, allowing for storage underneath and uninterrupted views of the surrounding landscape.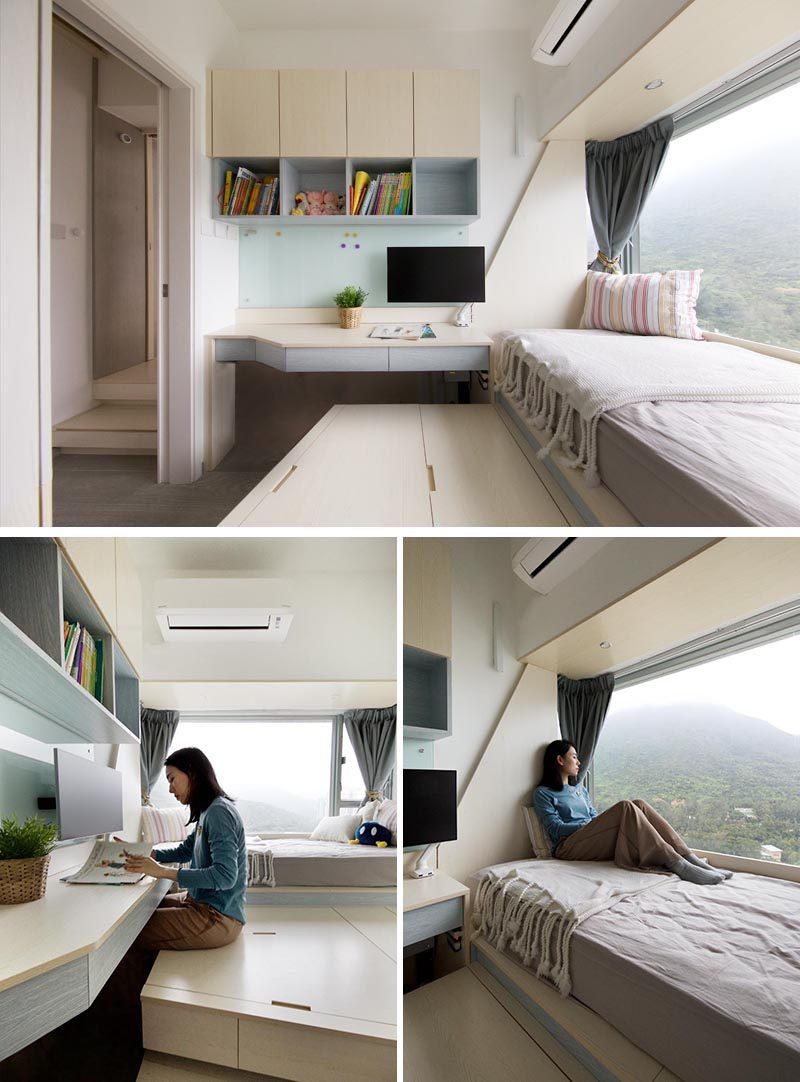 In the master bedroom, there's wood that lines an alcove by the window, while a cabinet runs the length of the room, and a closet as a pull-out make-up vanity.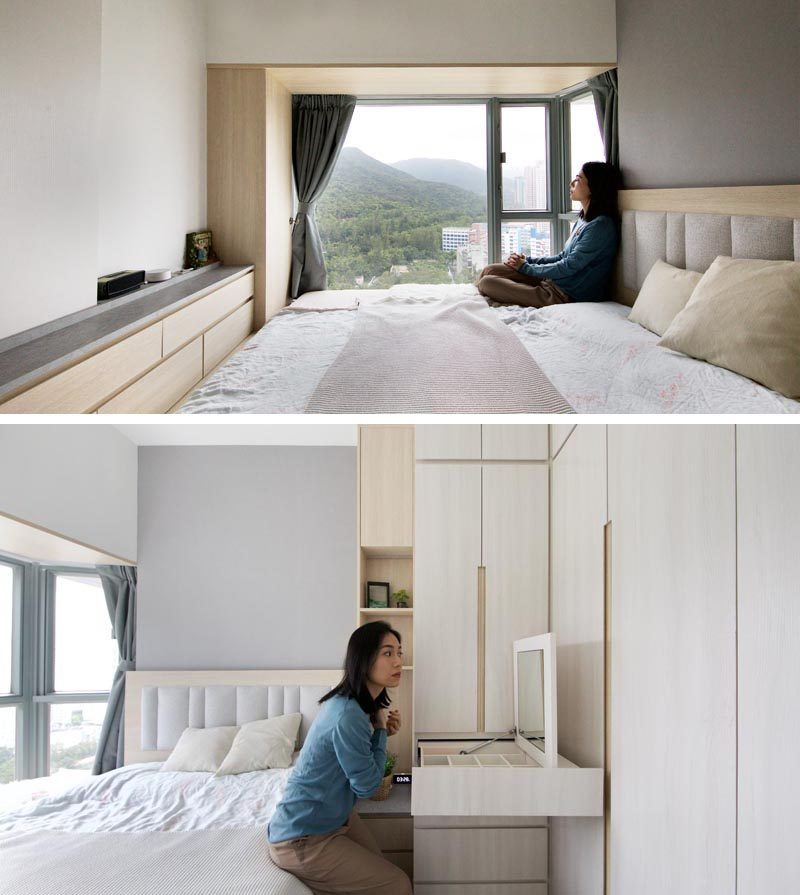 In the bathroom, a glass shower door allows the light to travel throughout the space, helping to keep it bright and feeling larger than it is.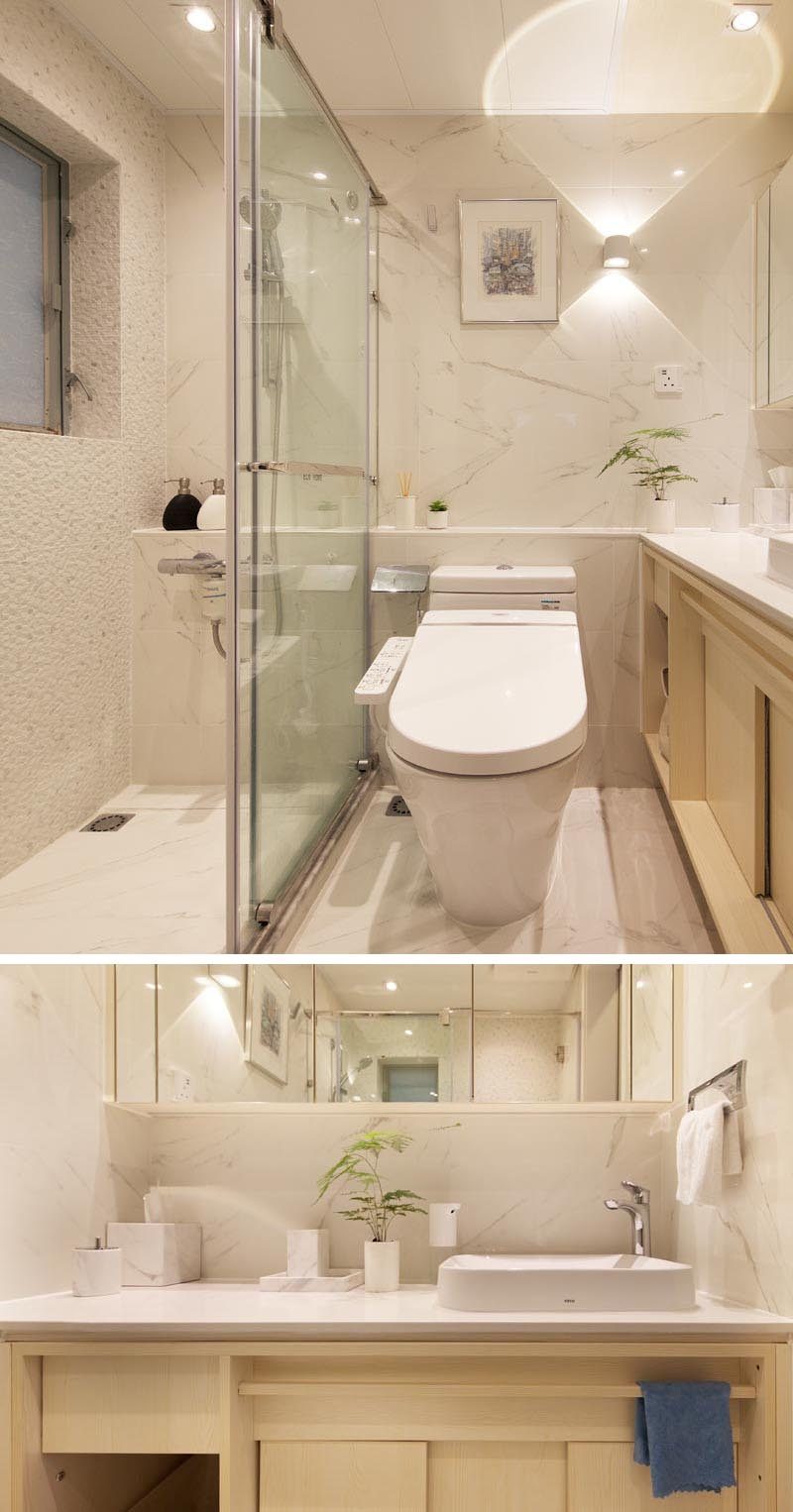 Here's the floor plan of the apartment that shows the guest room off the kitchen, and the location of the bedrooms and bathroom.