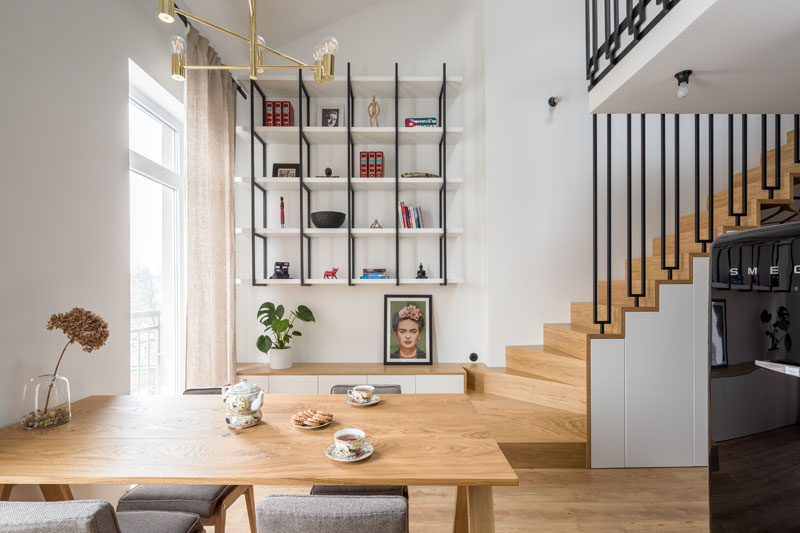 3XEL Architekci has designed an apartment for a young couple in Lodz, Poland, that measures in at 559 square feet (52sqm), and makes use of a mezzanine to increase the living space.
Stepping inside the apartment, there's a small entryway with large-scale black tiles that wrap from the floor onto the wall of an alcove underneath the stairs. This alcove provides a place to hang coats and take off shoes, and adjacent to the alcove and underneath the stairs are closets for extra storage.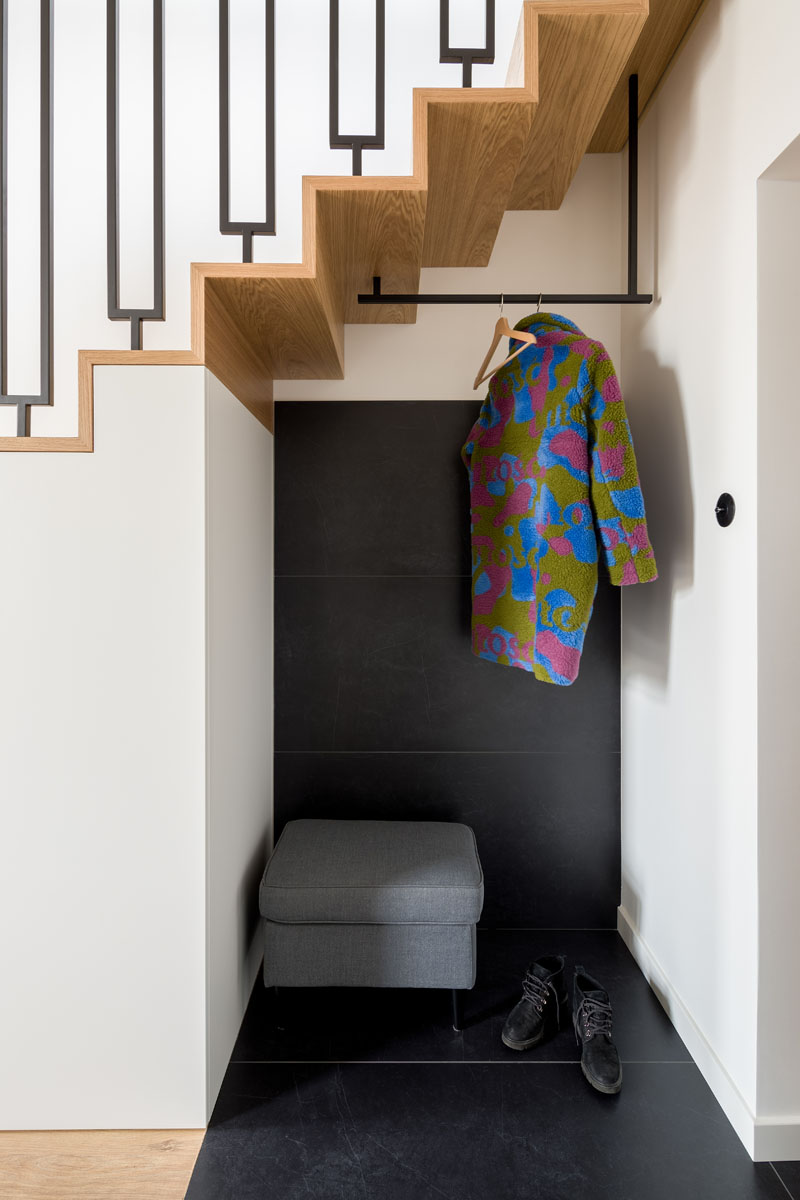 ---
Opposite the entryway alcove is the bathroom, that uses the same large black floor tiles. The bathroom features a show/bath combo, white subway tiles with dark grout, a hanging round mirror, and a custom vanity whose stand is made from the base of an old sewing machine. Hidden within a wood closet is a washing machine and dryer.
---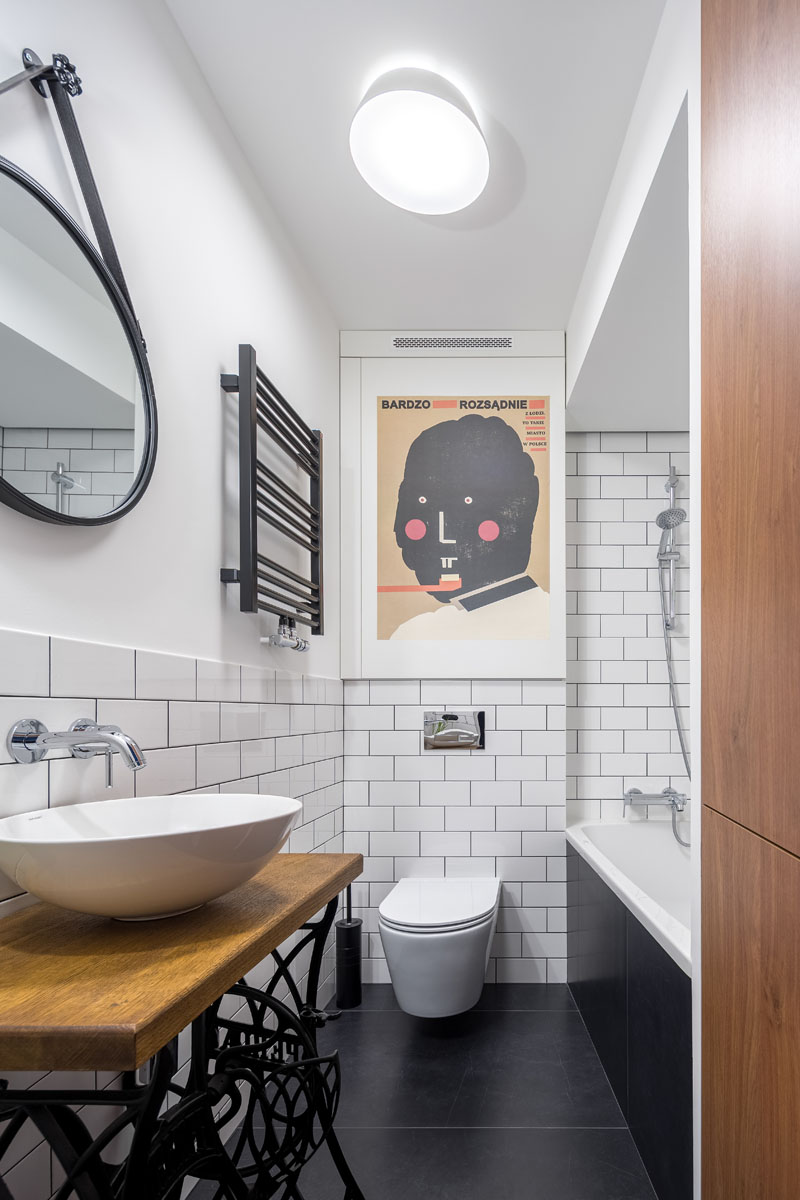 ---
The entryway opens up to the kitchen and dining area. In the kitchen, matte black cabinets have been combined with a grey countertop and a black fridge for a sleek and modern appearance.
---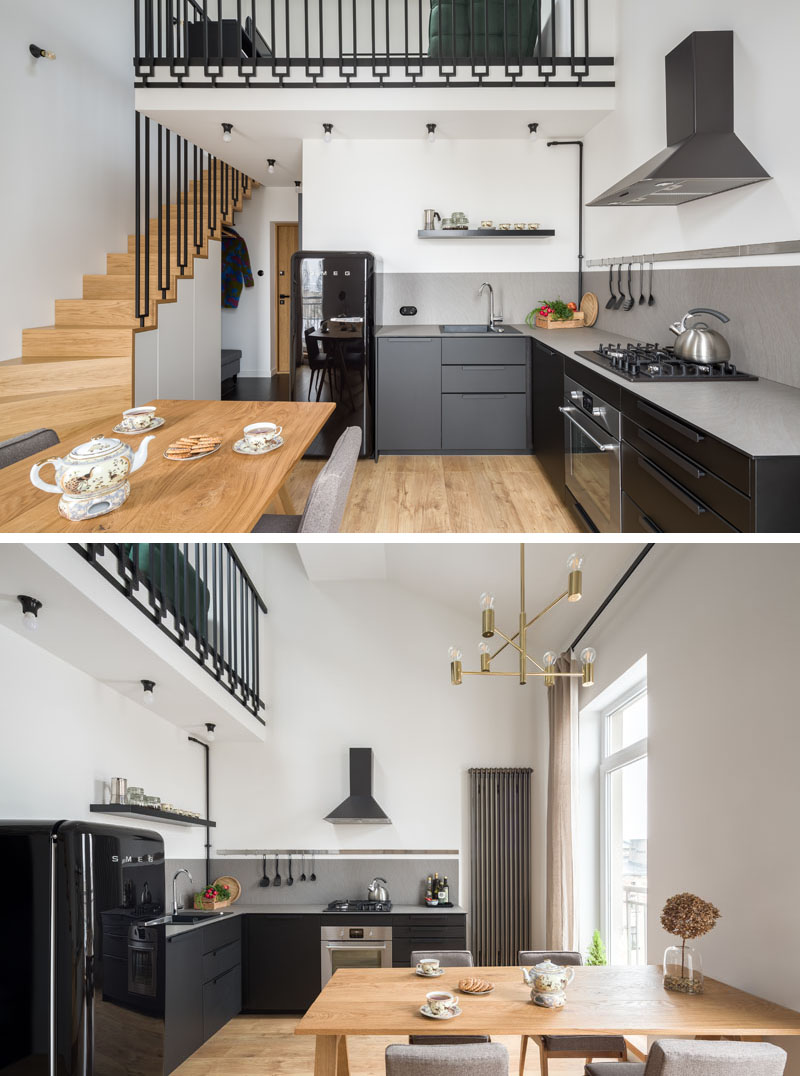 ---
A solid wood oak dinner table is anchored in the open floor plan by a minimalist chandelier, that draws the eye upwards to showcase the height of the ceiling.
---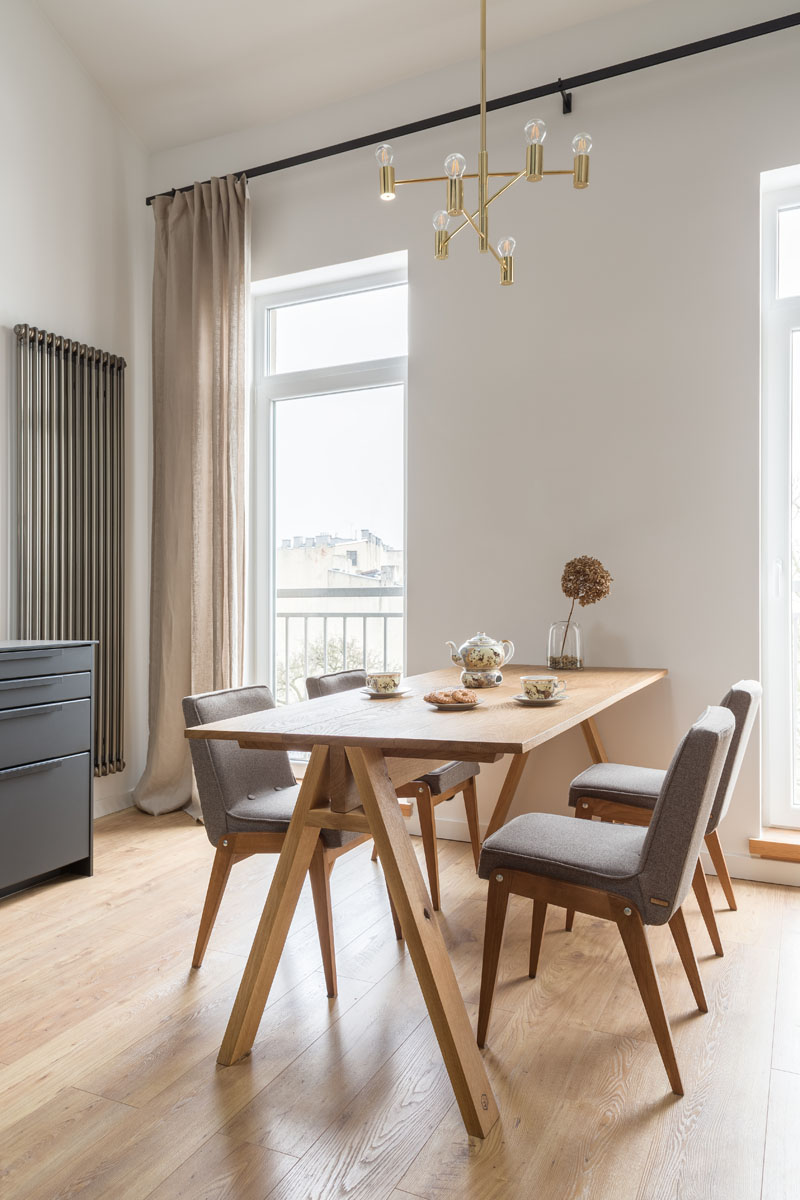 ---
Oak stairs runs alongside the wall of the apartment, and leads up to the mezzanine that features a custom-designed black steel balustrade that was designed to add character to the interior.
---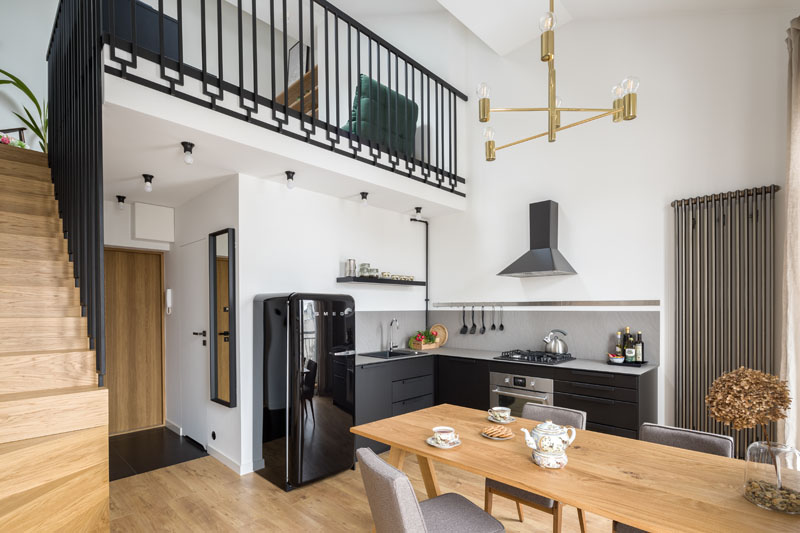 ---
At the top of the stairs is the living room and home office. A simple black entertainment stand complements the black balustrade, while the open wood shelving makes use of a small alcove.
---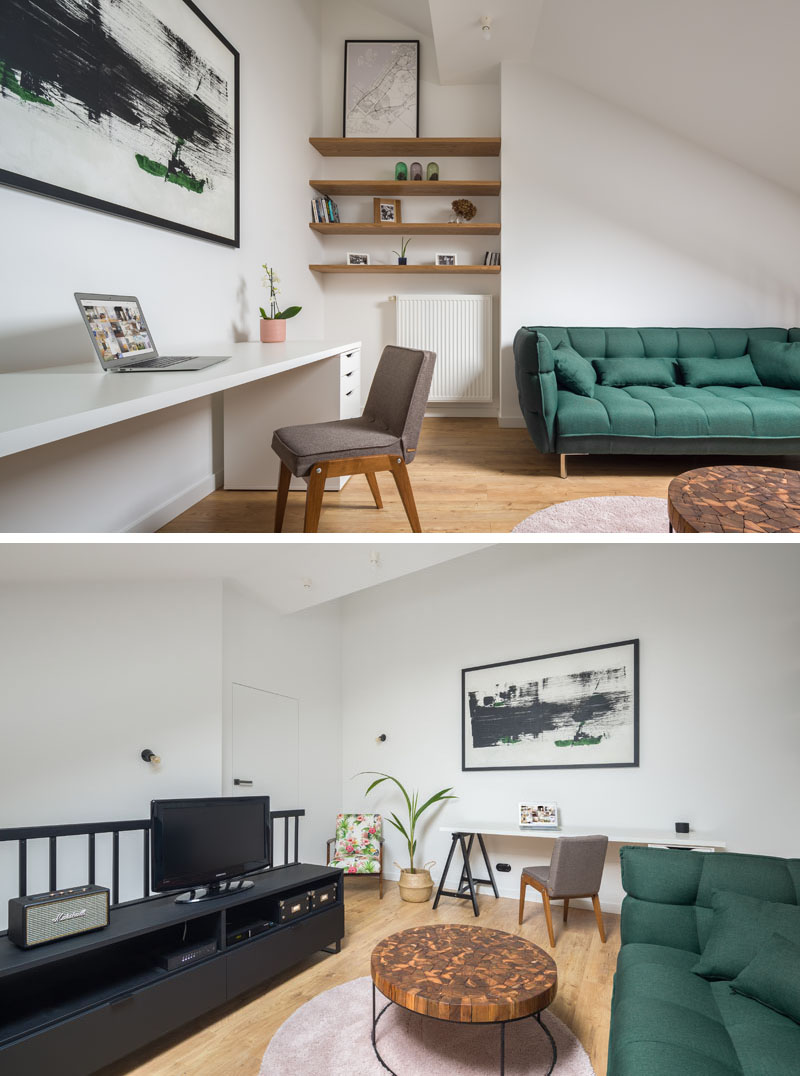 ---
A white door that blends into the wall by the floral armchair at the top of the stairs, provides access to the bedroom.
---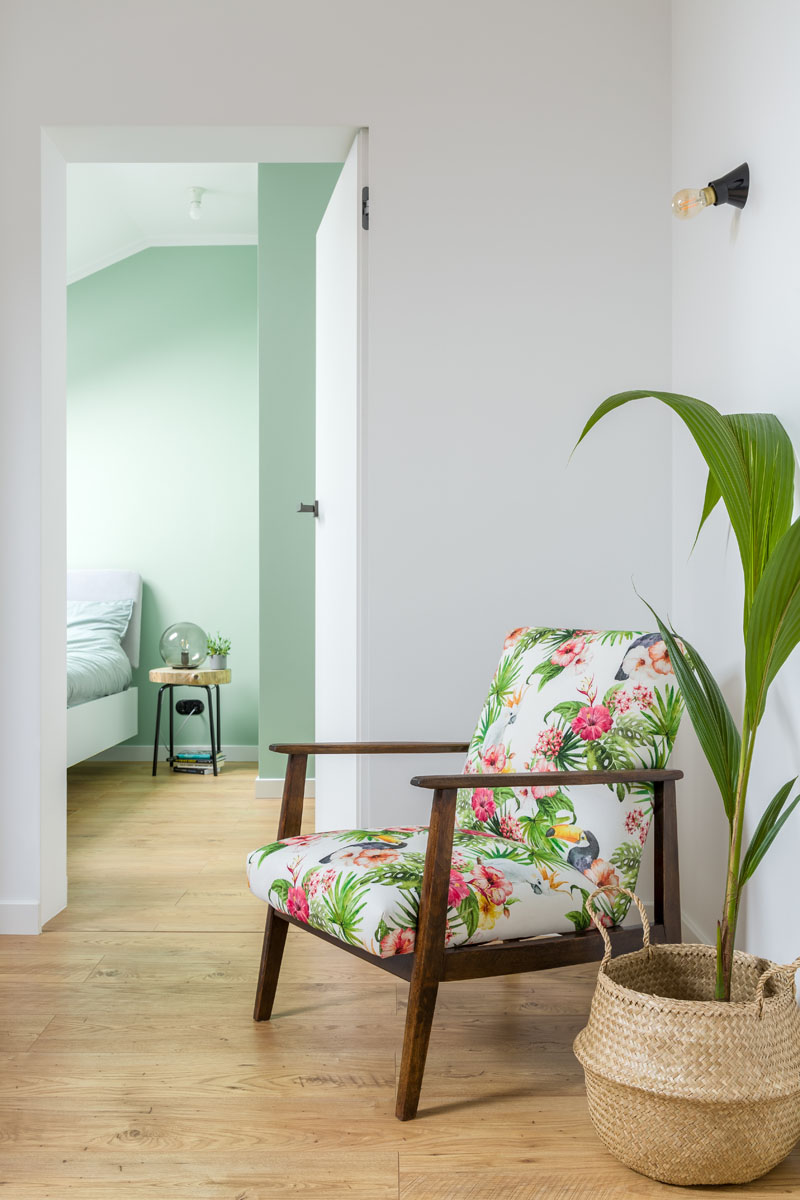 ---
In the bedroom, a soft mint green accent wall provides a backdrop for the bed, while a skylight adds natural light to the room, and storage cabinets have been built into the wall.
---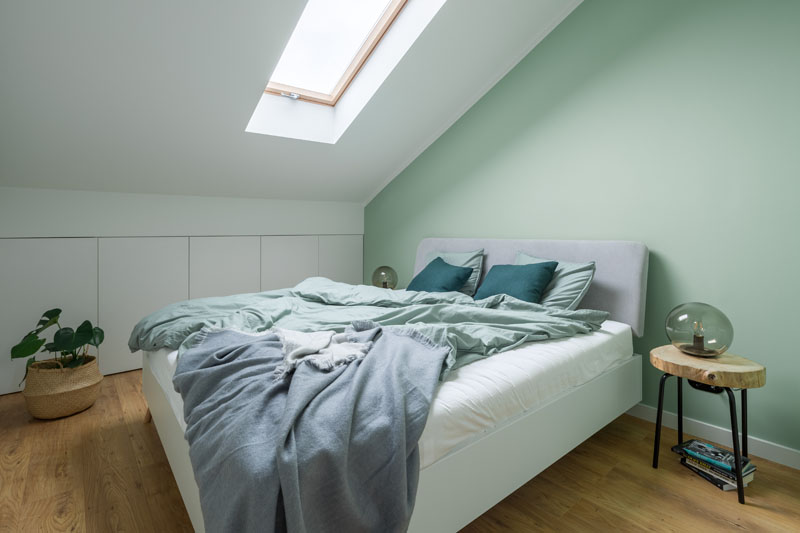 ---