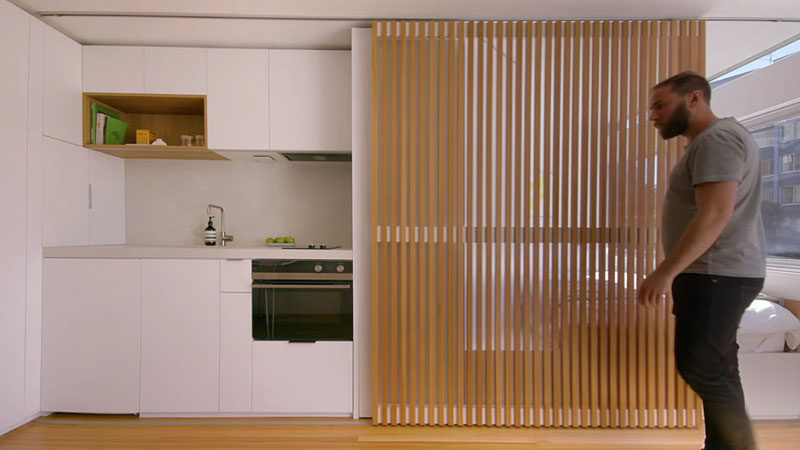 Architect Brad Swartz, has designed a 258 square foot (24sqm), small apartment in Sydney, Australia.
Making the most of the small space, Brad utilized a wood slat screen that can be moved, hiding either the kitchen or the bedroom.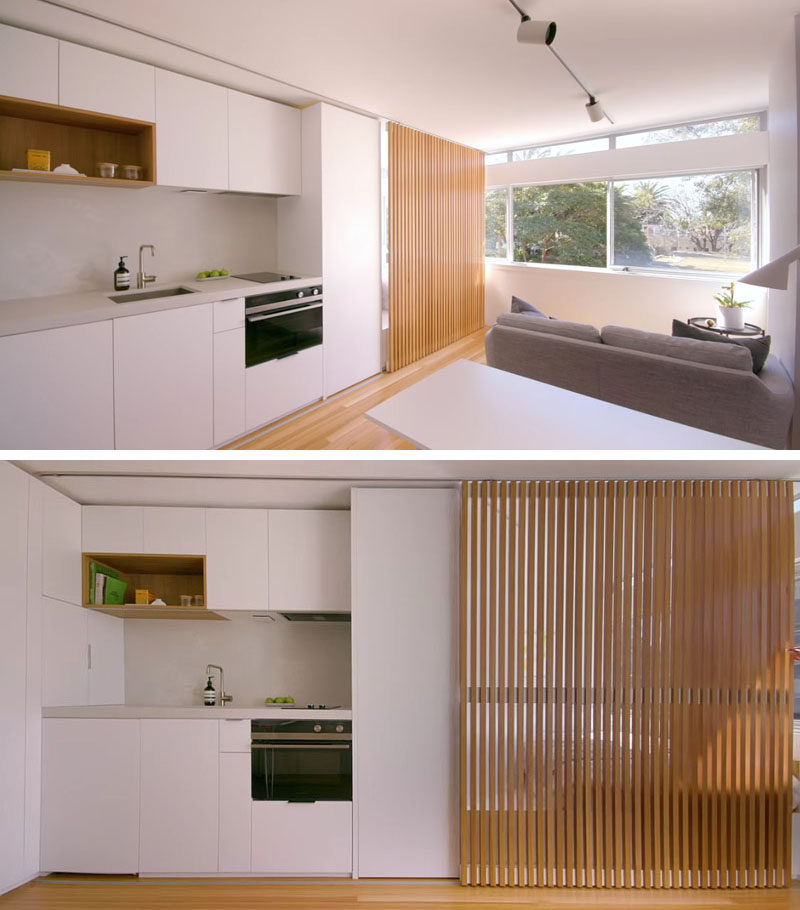 ---
Smart design decisions were made throughout the interior, like including drawers underneath the bed, adding usable space in the small apartment.
---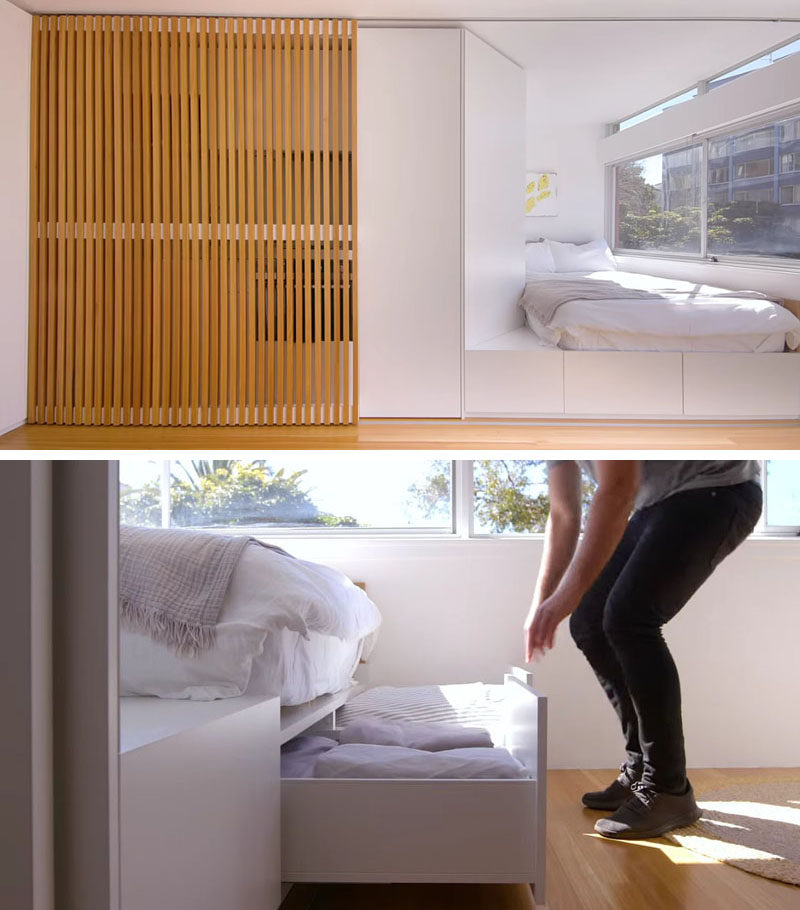 ---
Beside the bed, there's a built-in wood lined shelf that provides a place for charging a phone, and has hidden bedside light.
---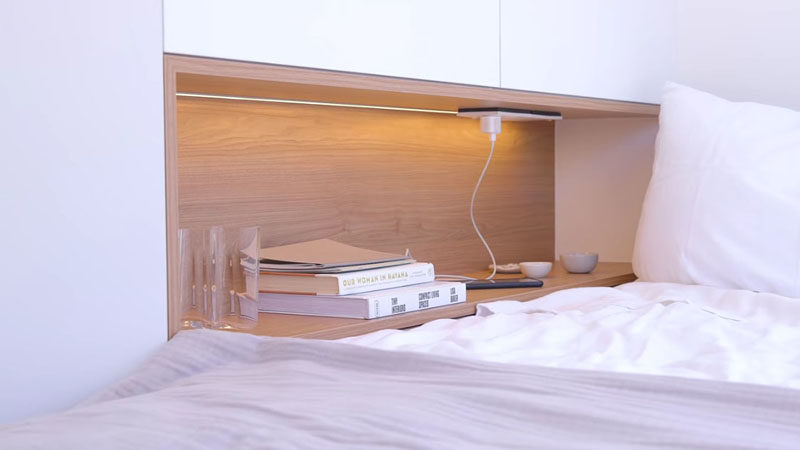 ---
In between the kitchen and the bedroom, is a floor-to-ceiling door that leads to the closet and bathroom.
---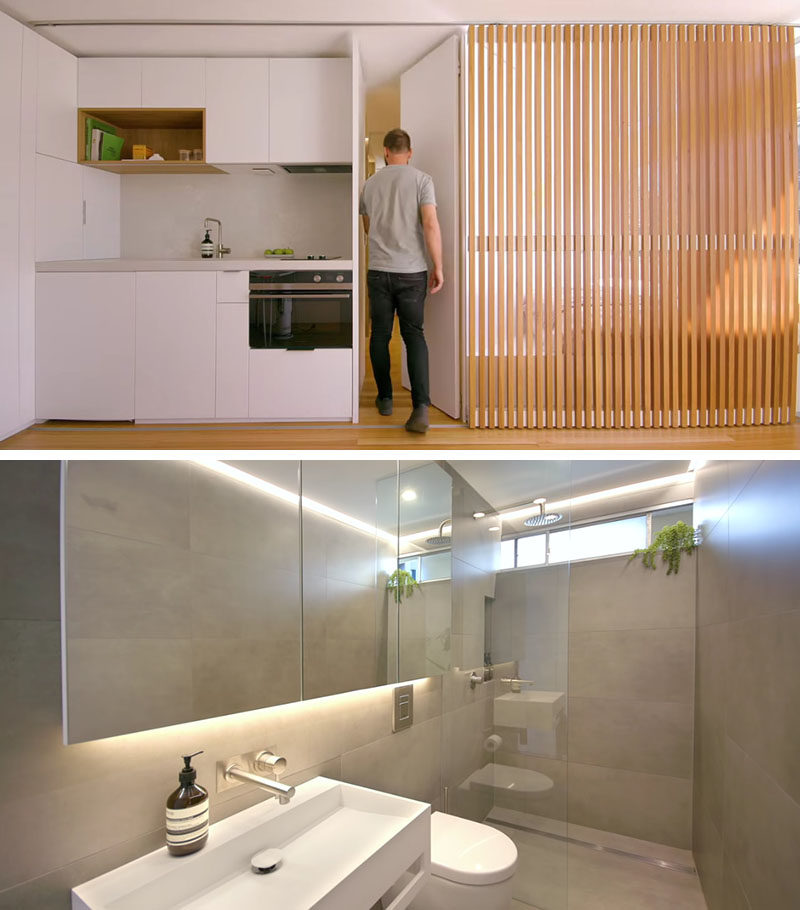 ---
Here's a look at the floor plan that shows how the various elements of the apartment were moved to create a more usable space.
---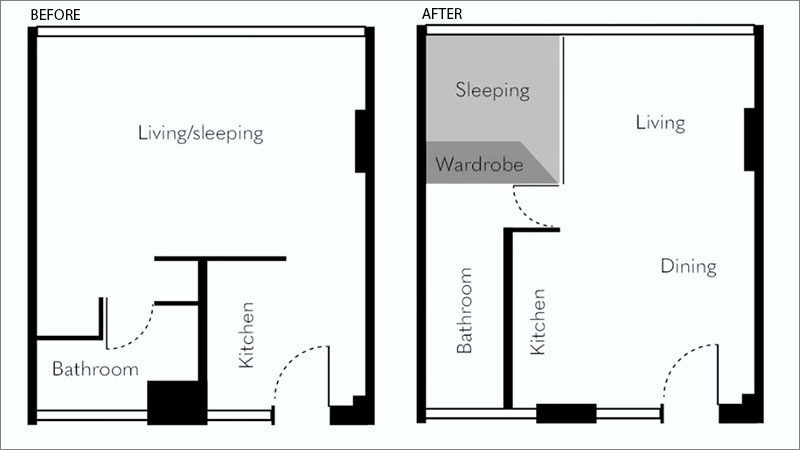 ---
Watch the video below by NEVER TOO SMALL to learn more about the micro apartment.
---
---
Get the contemporist daily email newsletter – sign up here