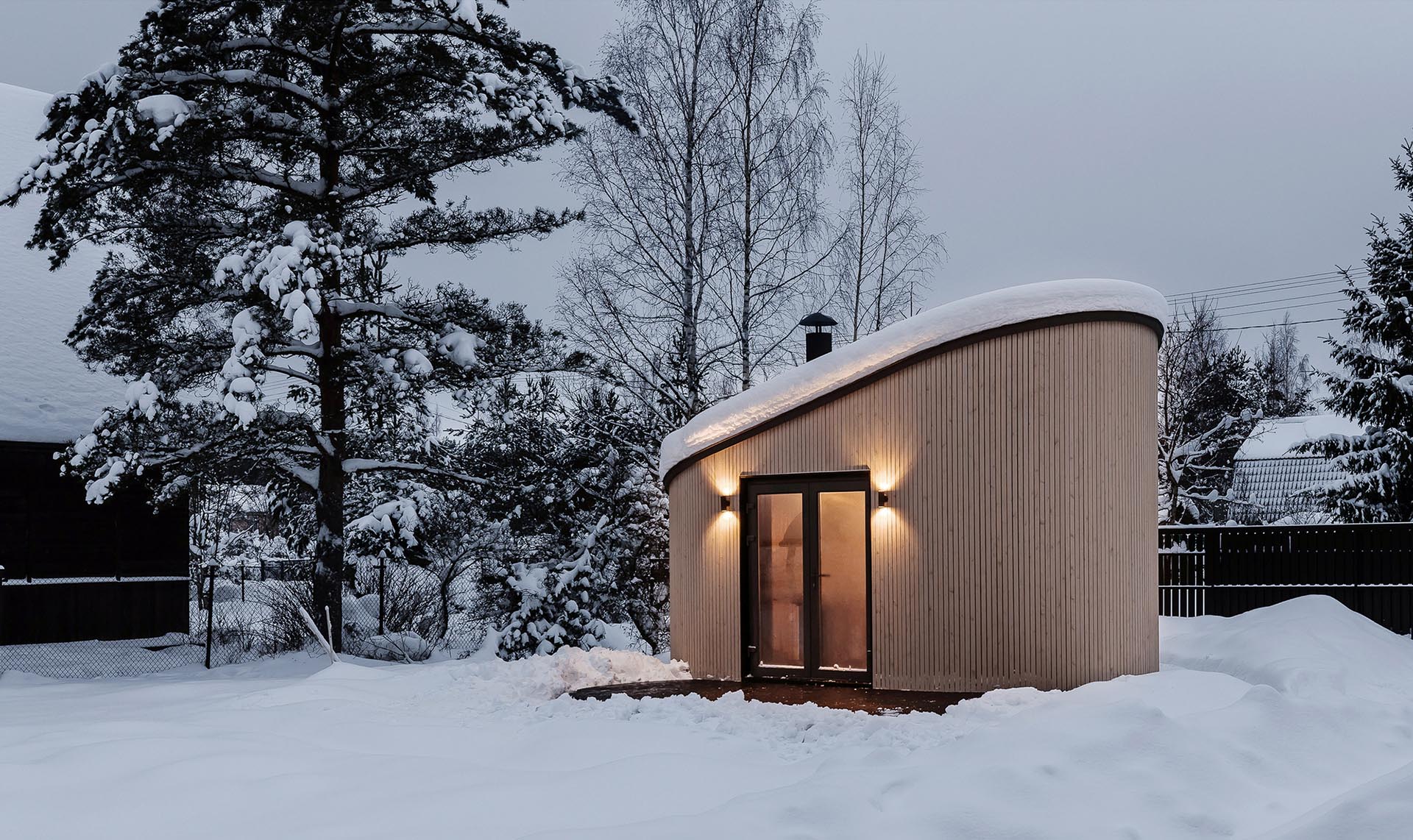 Architecture firm SA lab, has designed a FLEXSE, a modern interpretation of a traditional Scandinavian BBQ house.
This compact module made from 100% recyclable materials, has a curved exterior and can be used as a sauna, a guest house, a small café, shop, or as an office pod.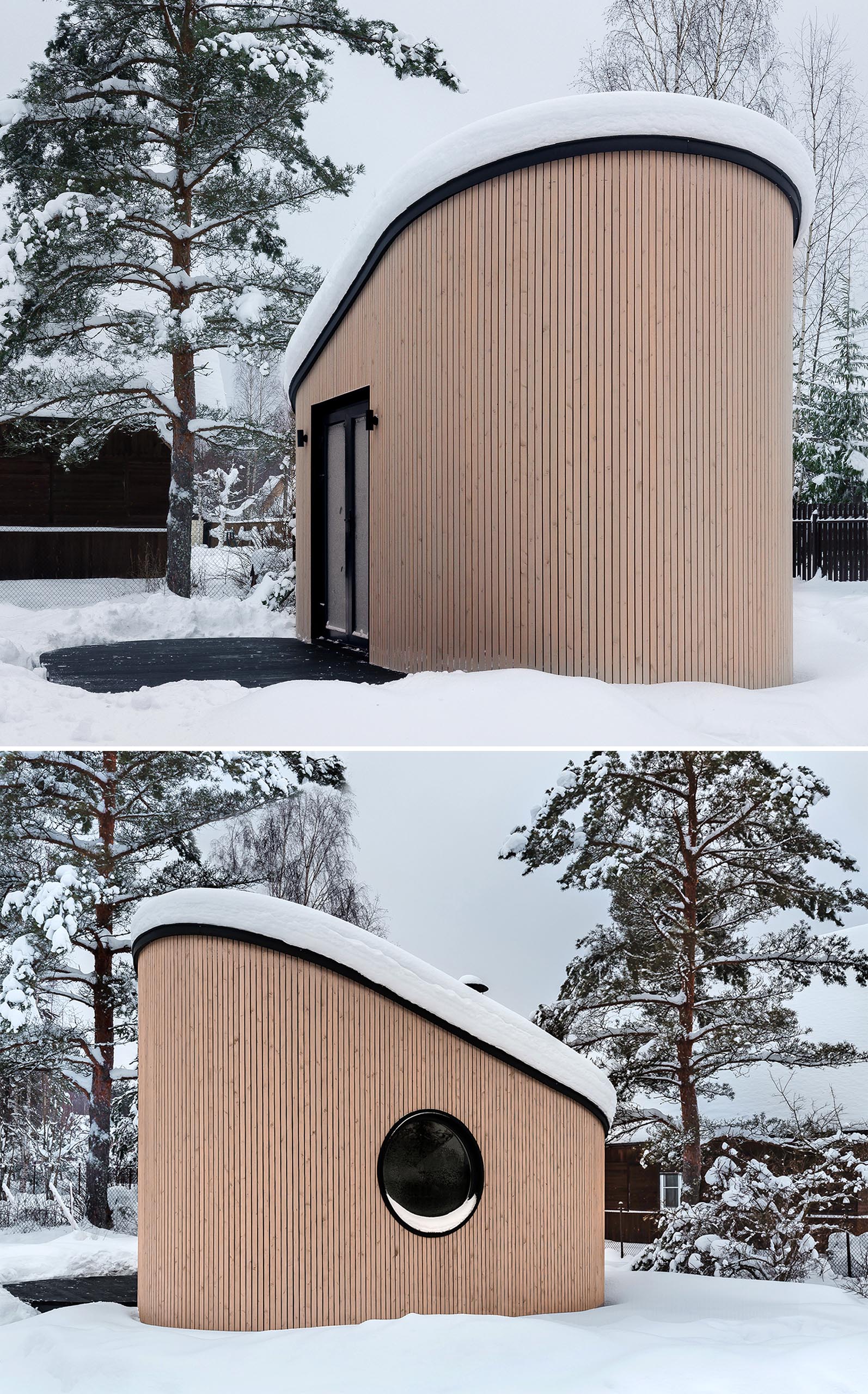 The cozy interior of the small building features a sloped ceiling, with a small BBQ and a table for four.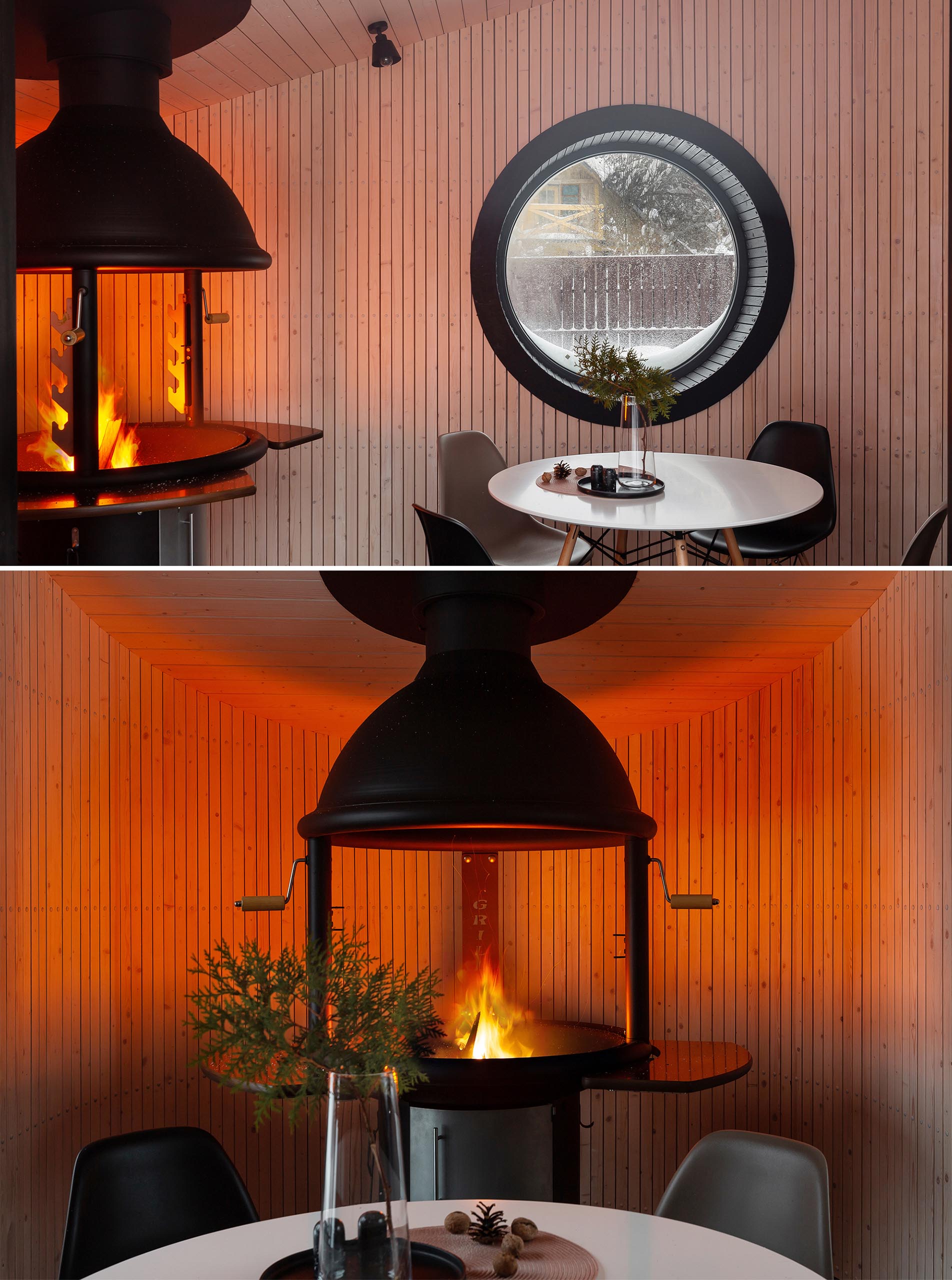 The matte black finish of the BBQ matches the color of the round window, which also lets natural light inside, and provides a glimpse of the outdoors.
Photography by Ekaterina Titenko