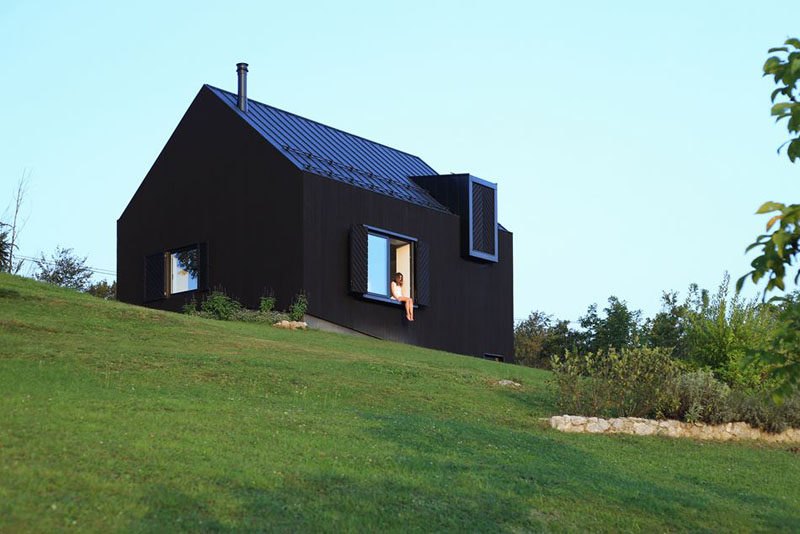 Architect Tomislav Soldo has designed this little black house in the countryside of Ogulin, Croatia.
The small house sits on a slope with a panoramic view of the valley below and the mountains in the distance.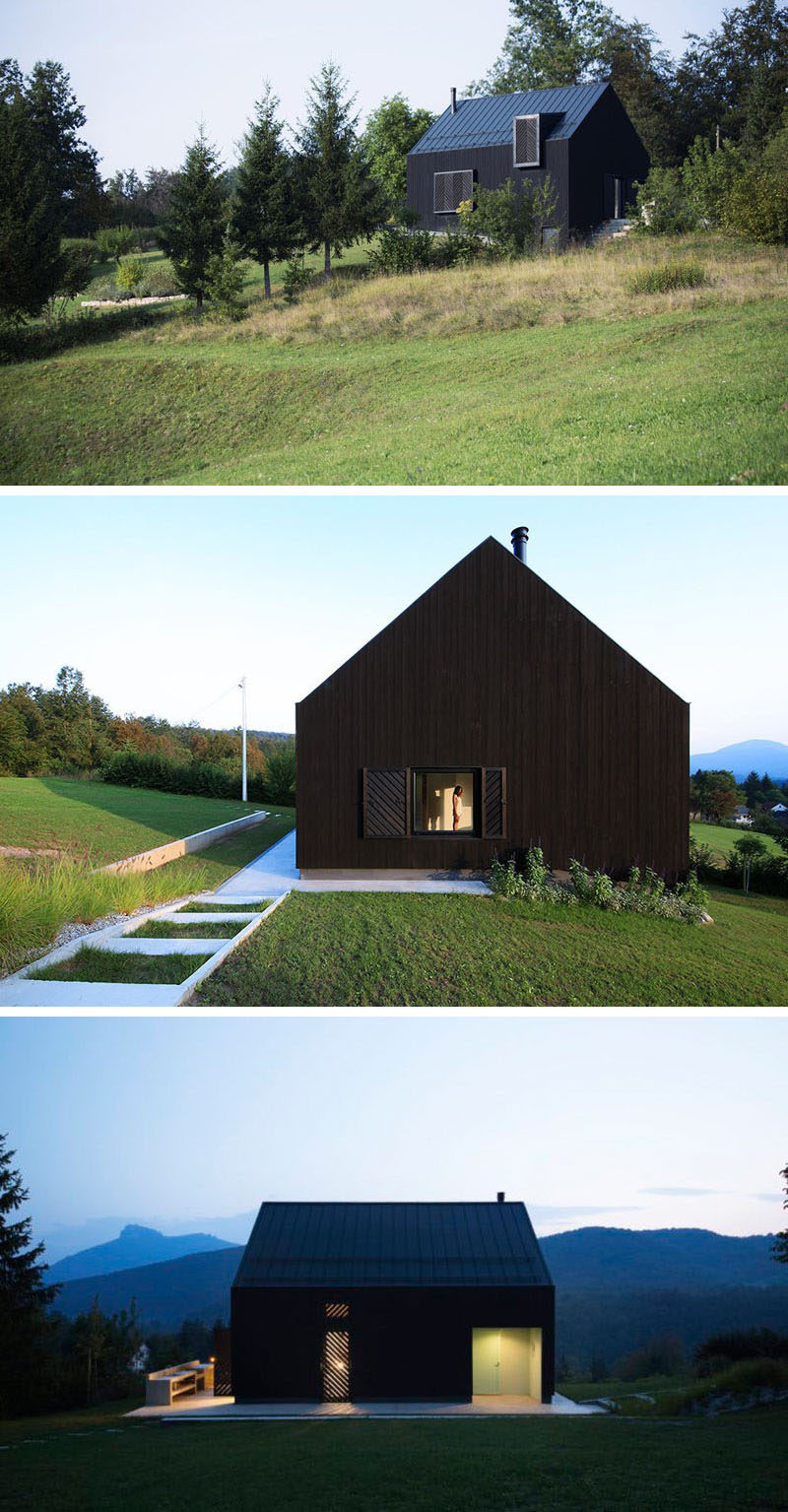 ---
The design of the house includes a pitched roof, and blackened wood was used as siding to cover the home.
To match the color of the house, black wood shutters with a diagonal pattern have been attached to the house and can be used to cover the windows when needed.
---

---
The interior of the house is a strong contrast to the exterior. It's bright, lofty and open. Upon entering the interior, you walk into the kitchen that has an island housing the cooktop and sink. Behind the kitchen is the bathroom and above it is a mezzanine with a sleeping loft.
---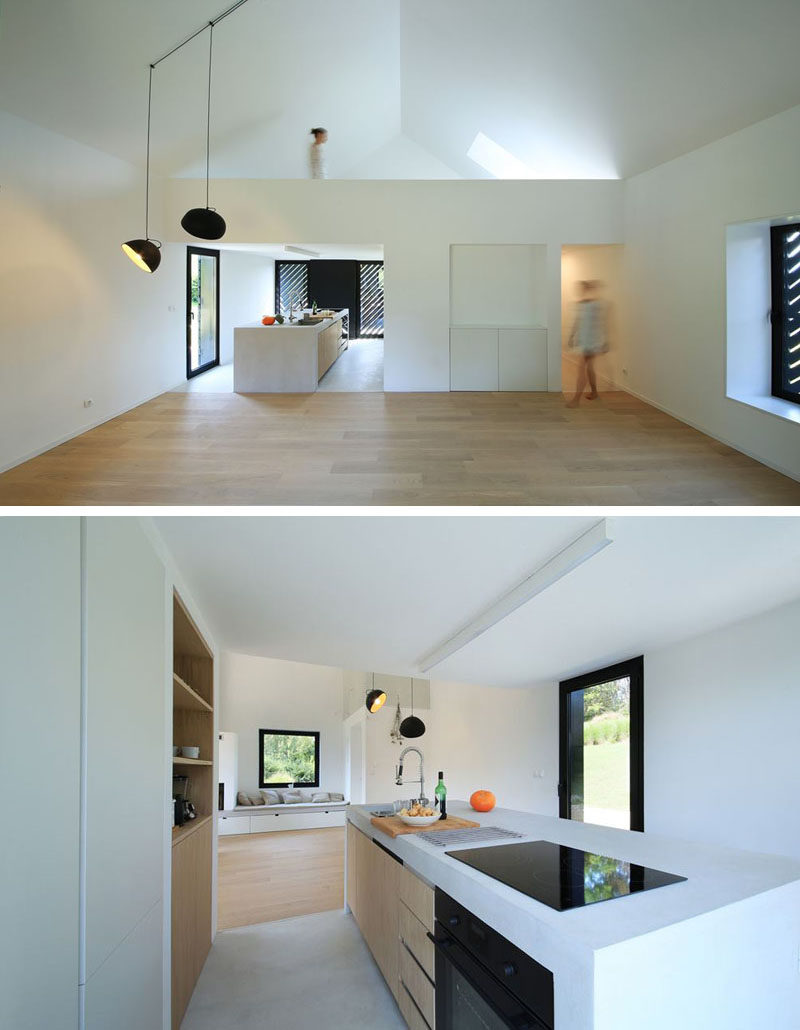 ---
At the other end of the home is the living room. Built-in window seats and storage are positioned either side of the fireplace, and a simple colour palette of white, grey and black create a minimalist appearance.
---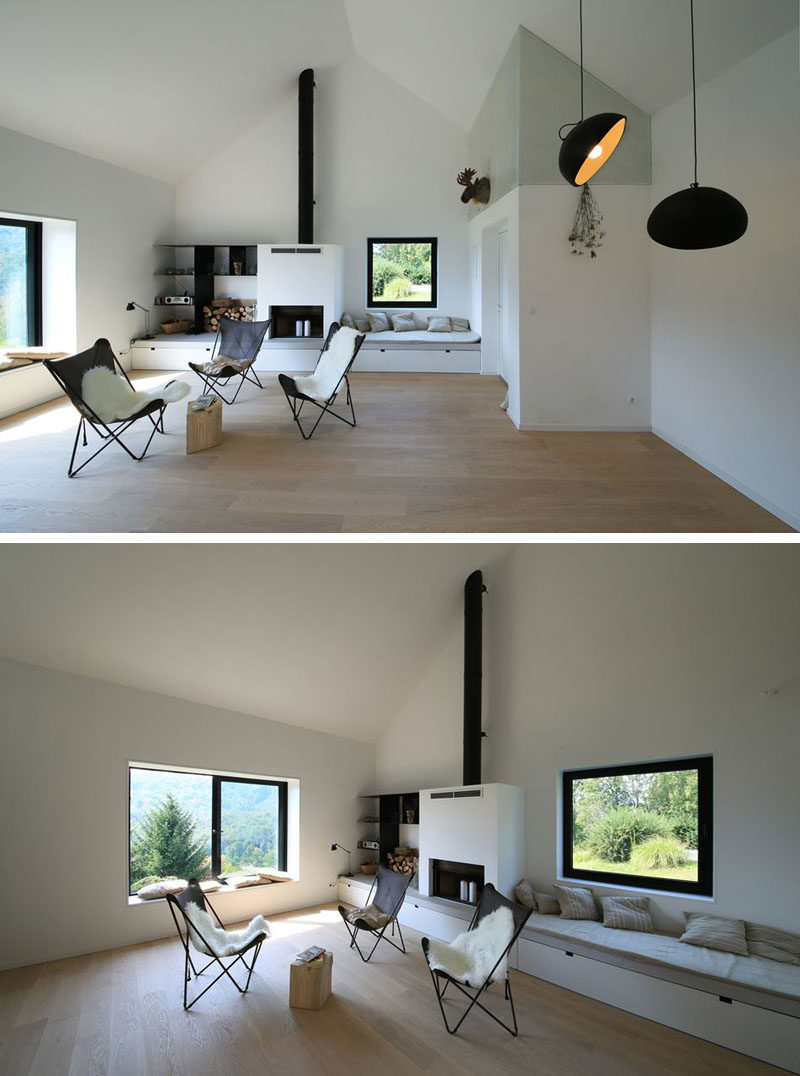 ---
Here you can see what the window shutters look like from the inside of the house when they are closed.
---