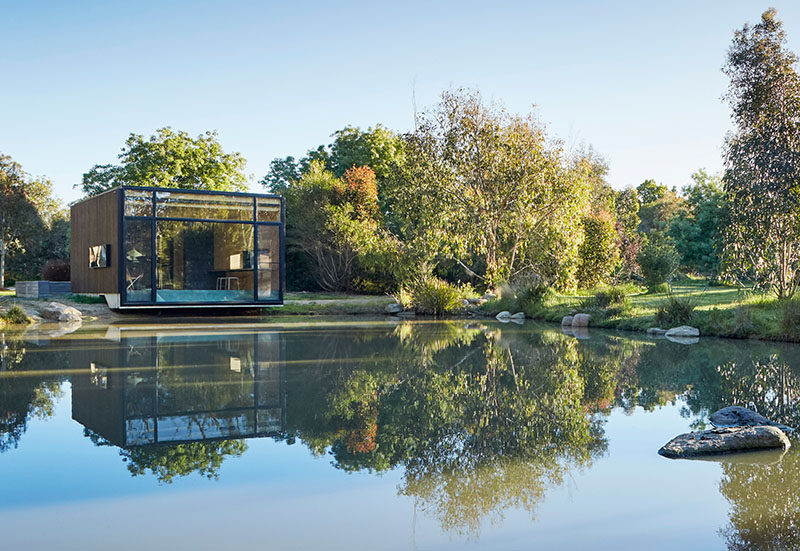 Australian firm Branch Studio Architects, have recently completed this small multi-purpose retreat for their client that wanted 'a slow moving space that would provide a refuge from the hectic paces of modern life. A slow building for slow living.'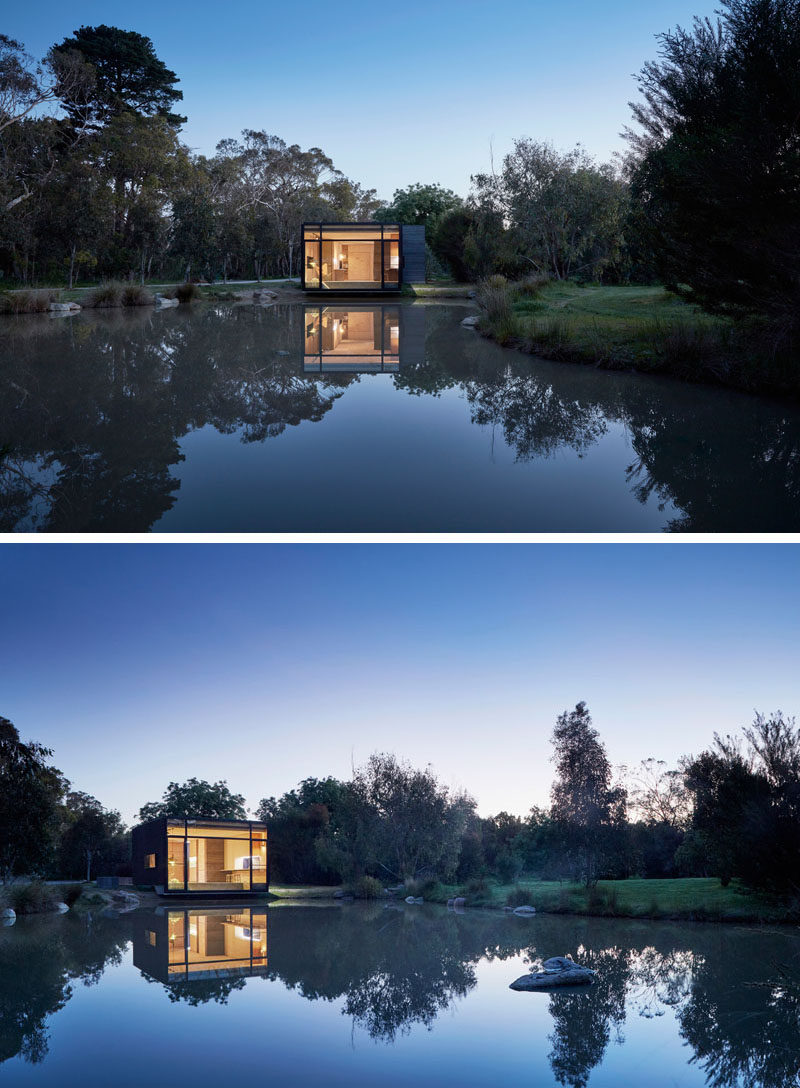 ---
Sitting next to a pond, the space is required to switch between being an empty shell and a fully functional space to be used as a yoga studio, a home office, entertaining, or whatever occasion it may be needed for.
---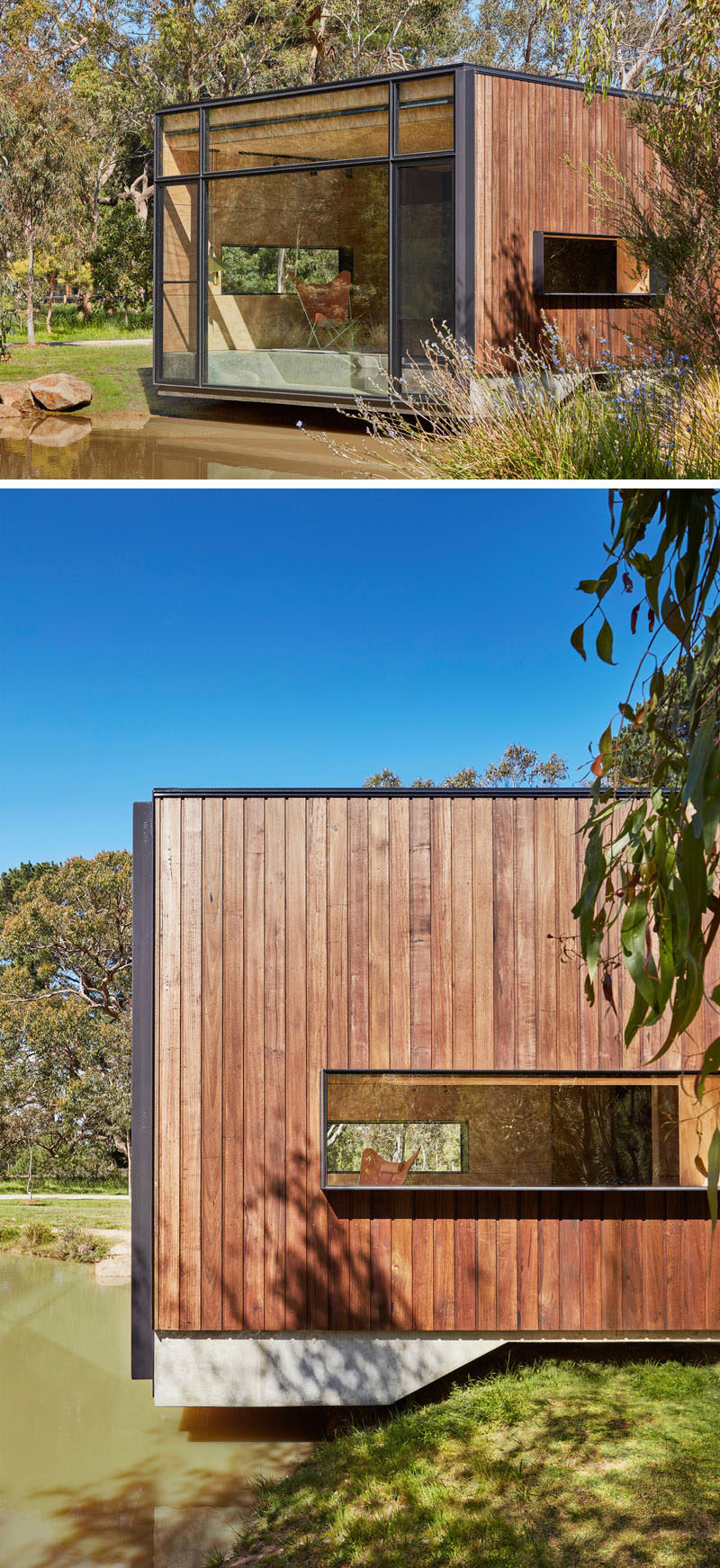 ---
The retreat is clad in Hardwood Shiplap (Silvertop Ash) with a Cutek 'Black Ash' Oil Finish, while the galvanised steel in a black finish frames the windows and makes them stand out from the rest of the siding.
---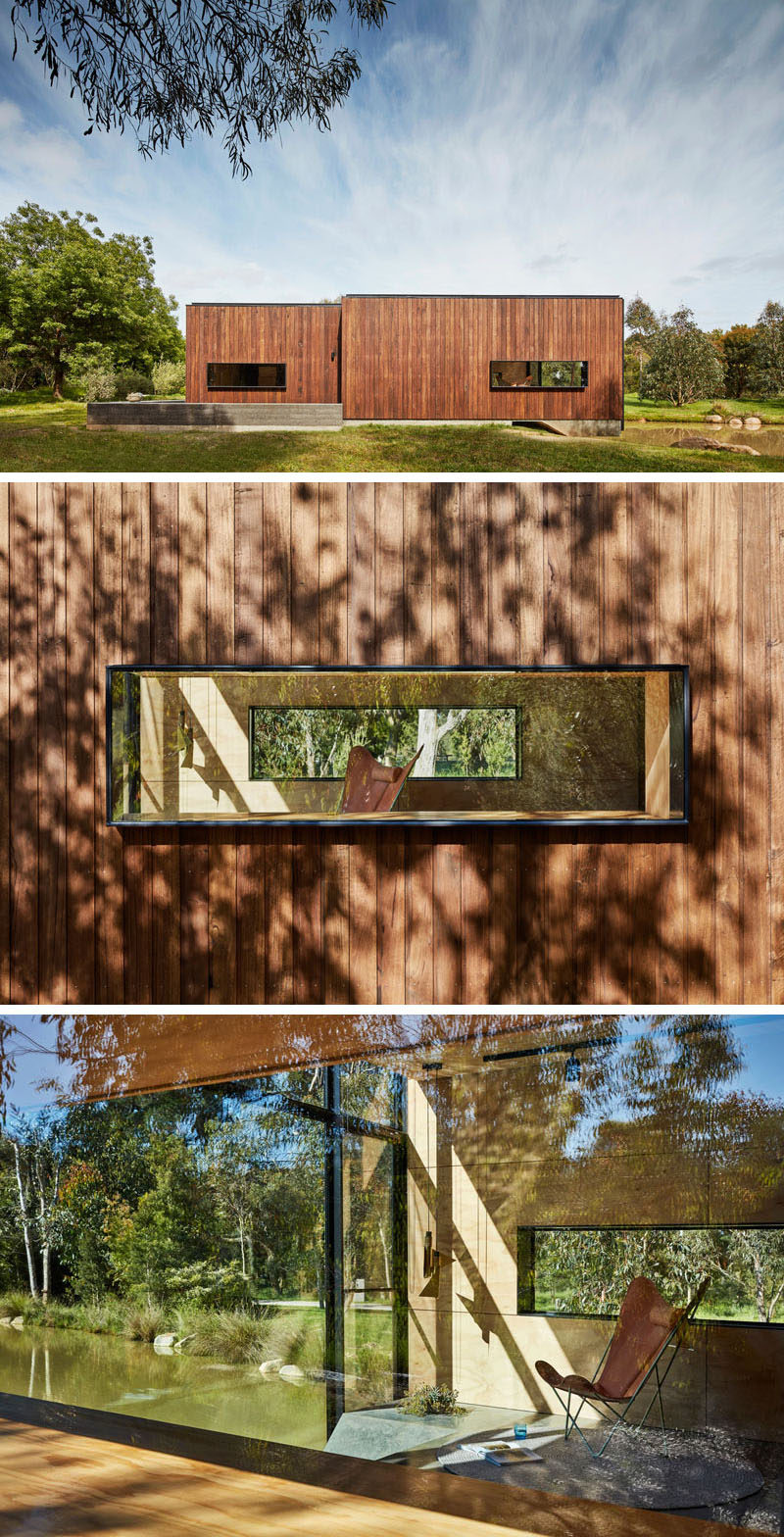 ---
A low wall guides you from the grassy yard to the entrance of the retreat.
---

---
Inside, the interior has been covered in plywood and a large window gives you a perfect view of the pond. In front of the window, there's a sunken day bed allowing you to almost sit at eye level to watch the ducks. A group of plywood boxes have been designed to 'infill' the sunken section and provide a consistent floor level when the space is being used for gatherings and parties.
---
---
Each wall withing the building has been designed with sections that manually open and close, allowing the client to easily transform the space. A foldaway bed lets the space be used as a guest house, while a fold down desk transforms the space into an office. Shallow storage has also been included in some areas of the interior.
---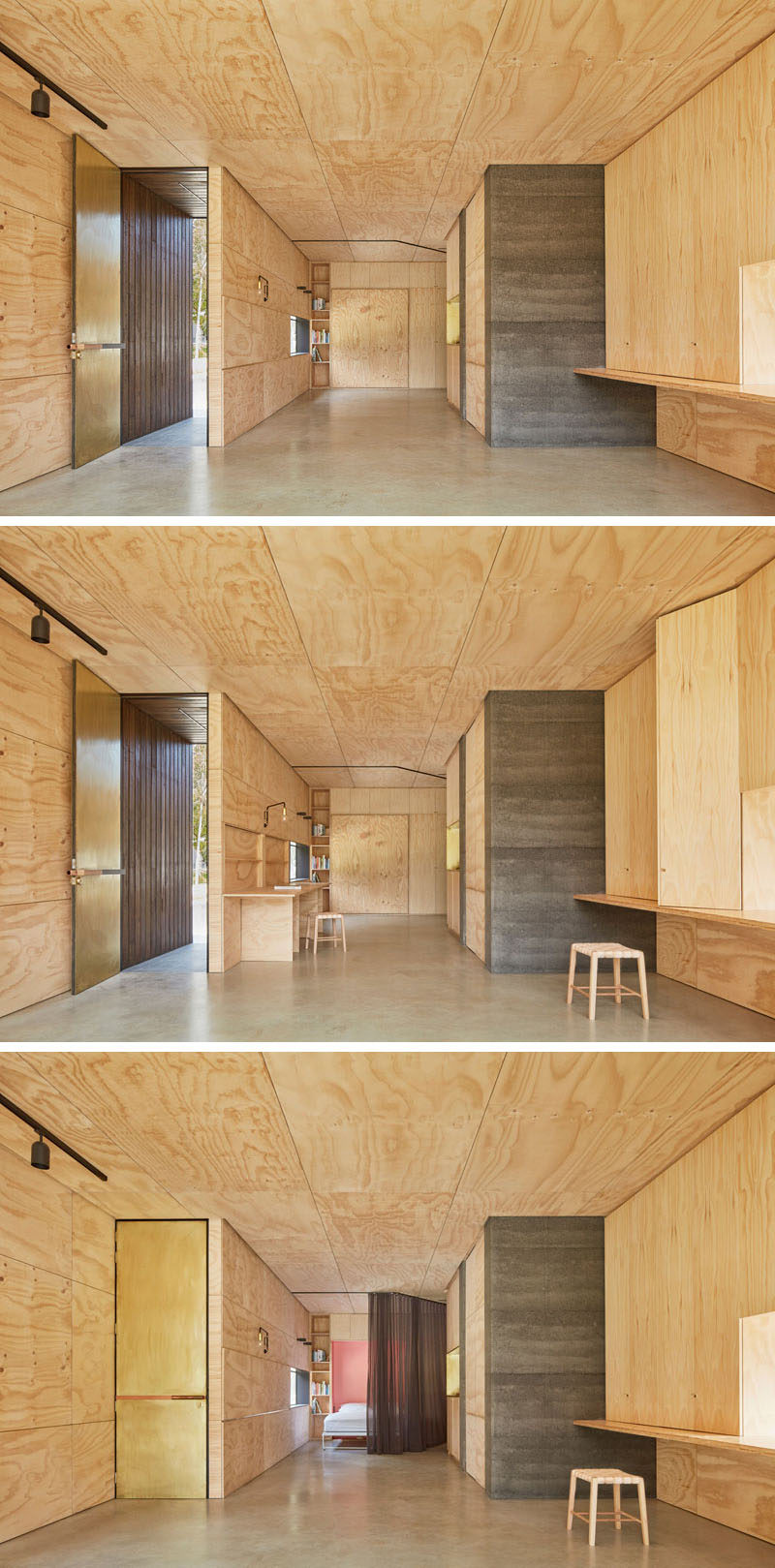 ---
On the wall opposite the fold-down desk, is a small kitchen with brass detailing.
---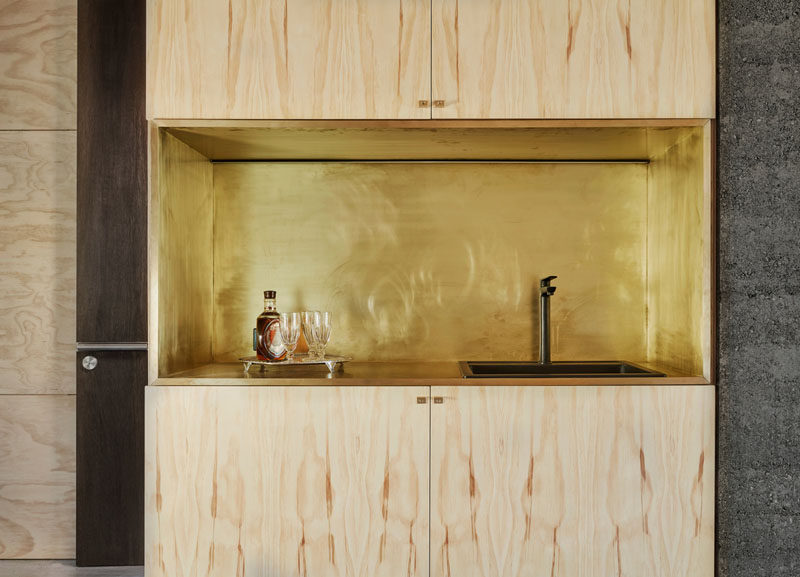 ---
To the right of the kitchen is the bathroom hidden behind a plywood wall. The bathroom is a strong contrast to the natural wood look with its walls made from rammed earth in a charcoal color. A large skylight makes it appear as though you are showering outdoors.
---

---
At the back of the retreat, there's a small area for taking off muddy boots before heading in a rear entrance.
---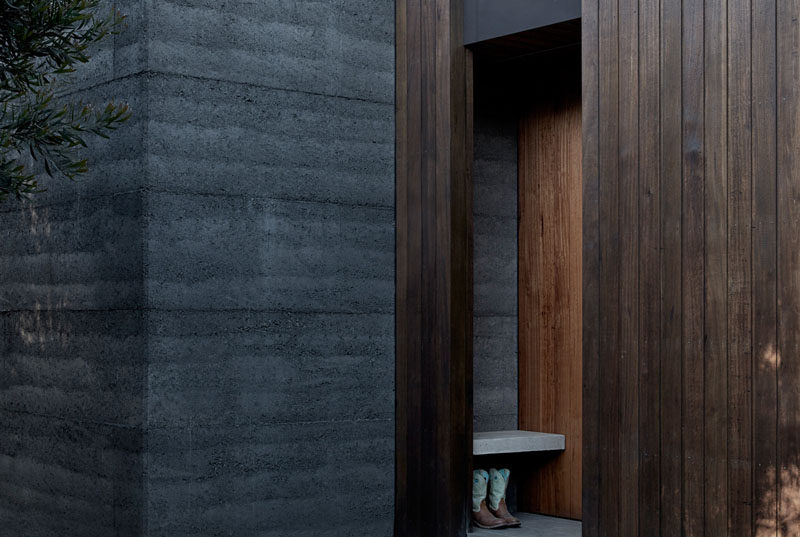 ---
Here's a look at the floor plan that shows you the full layout of the space.
---