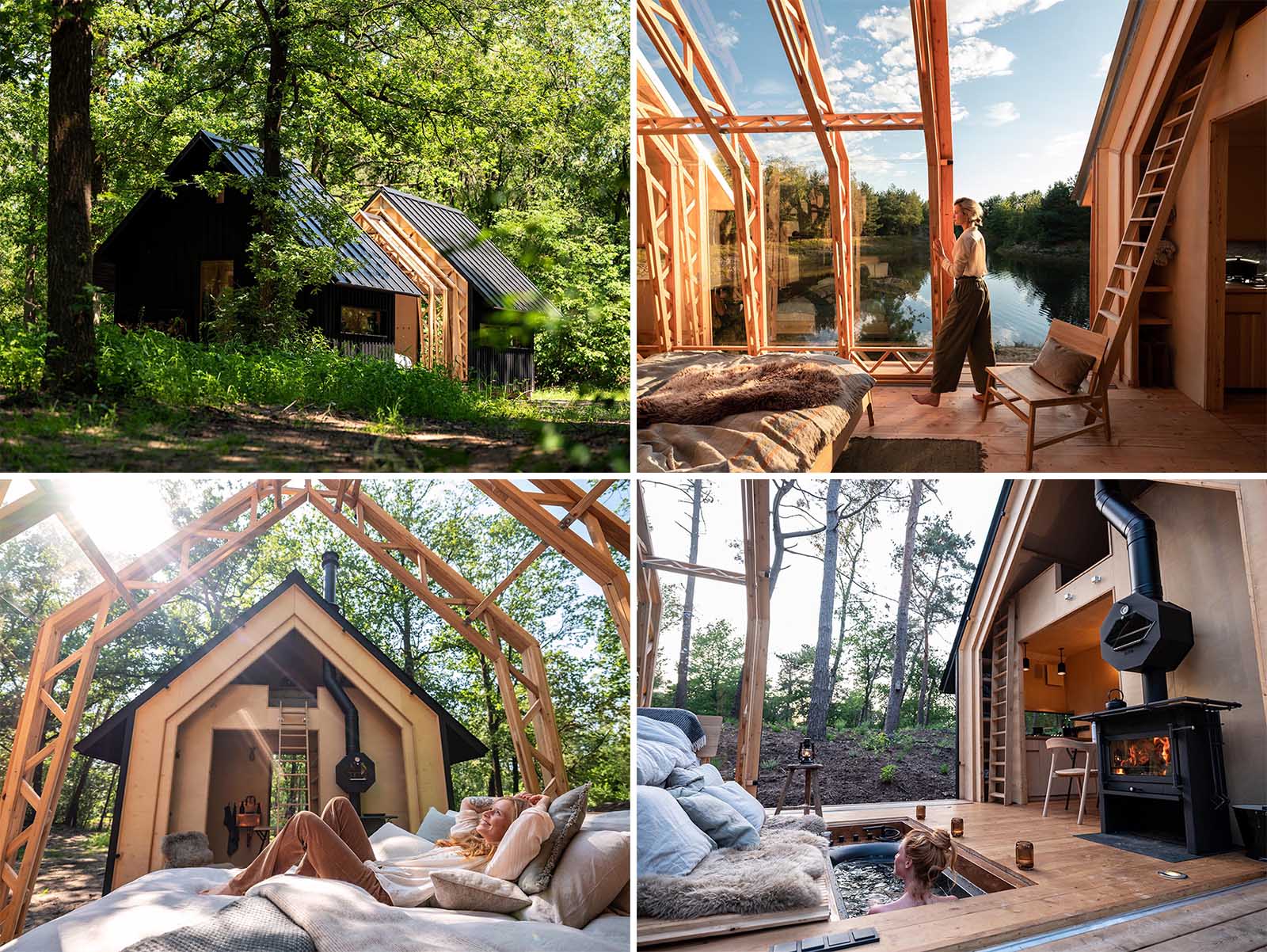 Dutch designer Caspar Schols, has created ANNA Stay, a versatile small wood cabin with two different 'shells' as outer walls, which are supported on rails, allowing the interior to be opened to the outdoors.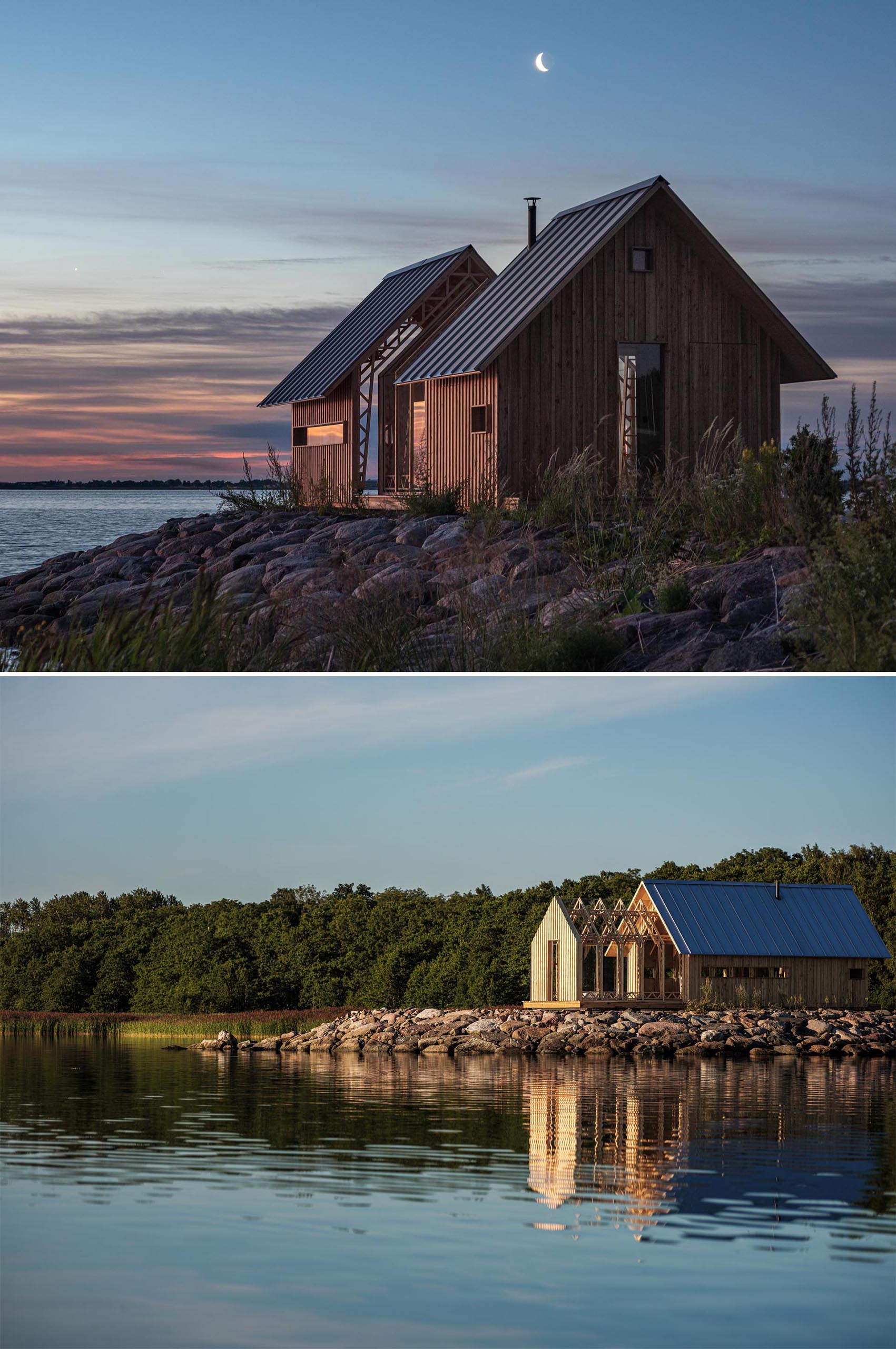 The inner wall, consisting of a framework of wood and glass, is separated from the roofed, wooden outer wall. By shifting the shells and the glass framework, different setups are possible.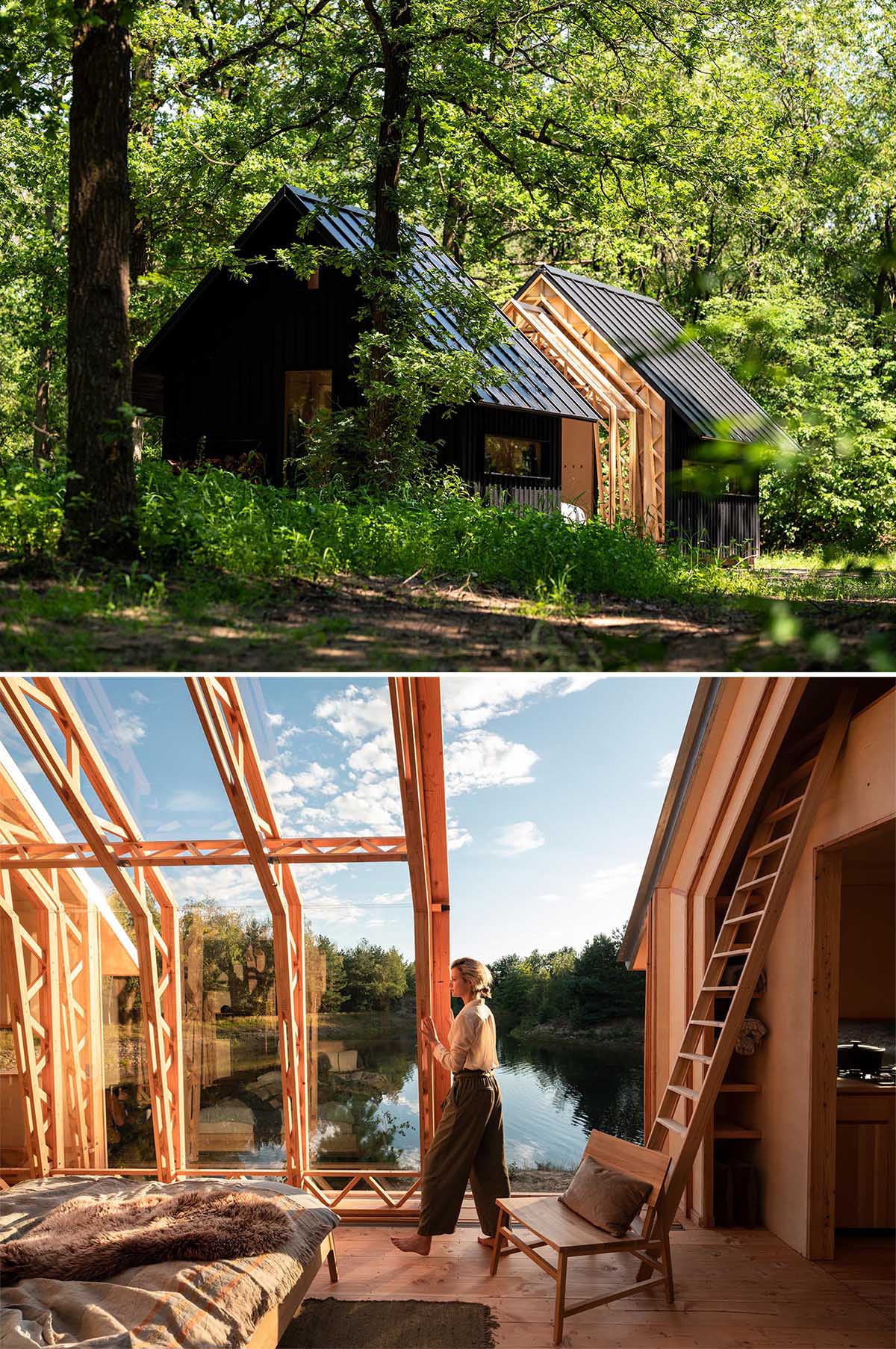 In regards to the design of the cabin, Caspar Schols explains, "It's primarily about being outside, and about creating a dynamic interaction between yourself, cabin ANNA as your home, and nature."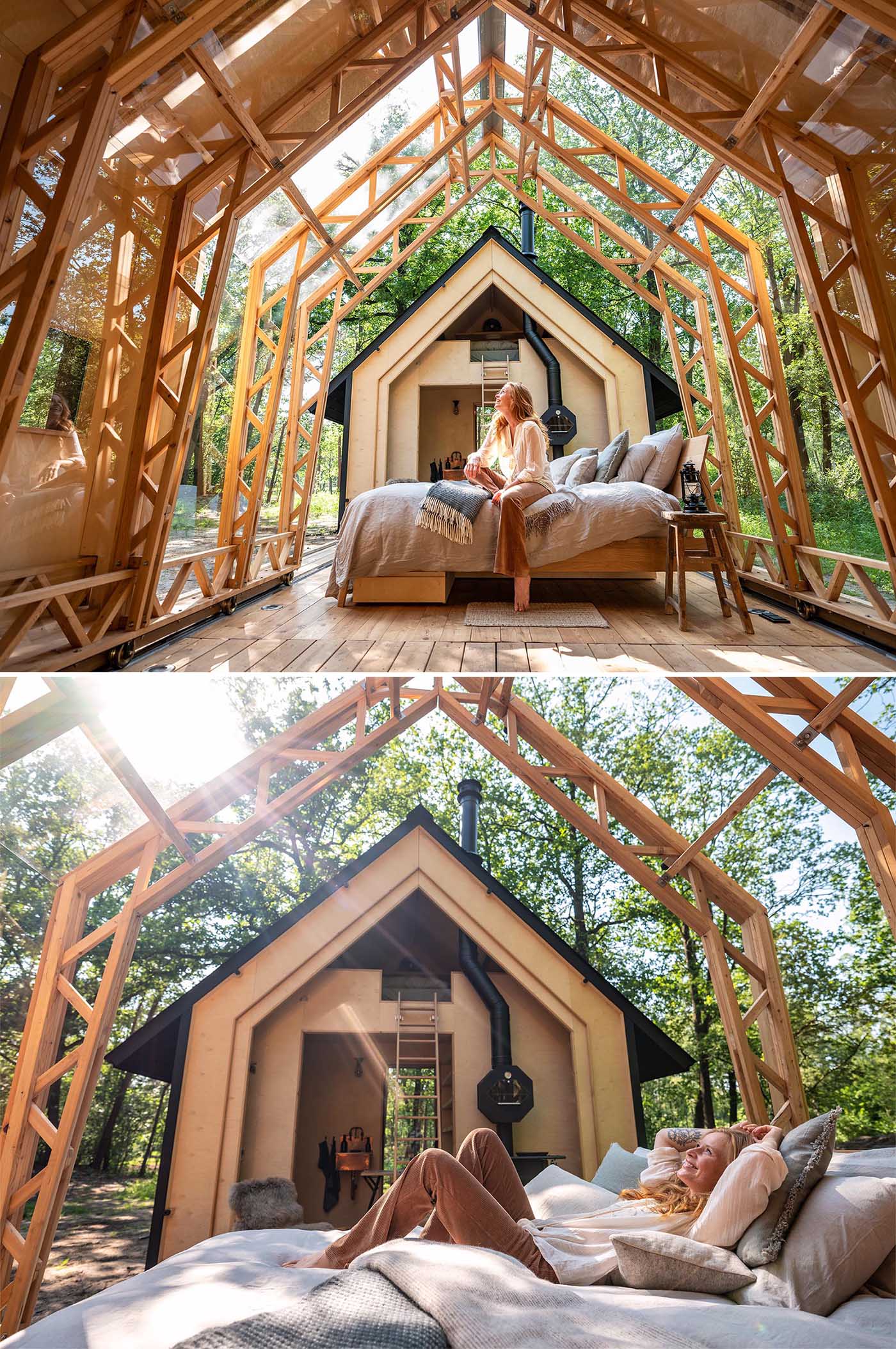 The cabin allows for the user to create an open platform, changing the wooden exterior and glass interior to adapt to any occasion, mood, or weather condition, whether it's closed off to the elements or exposed.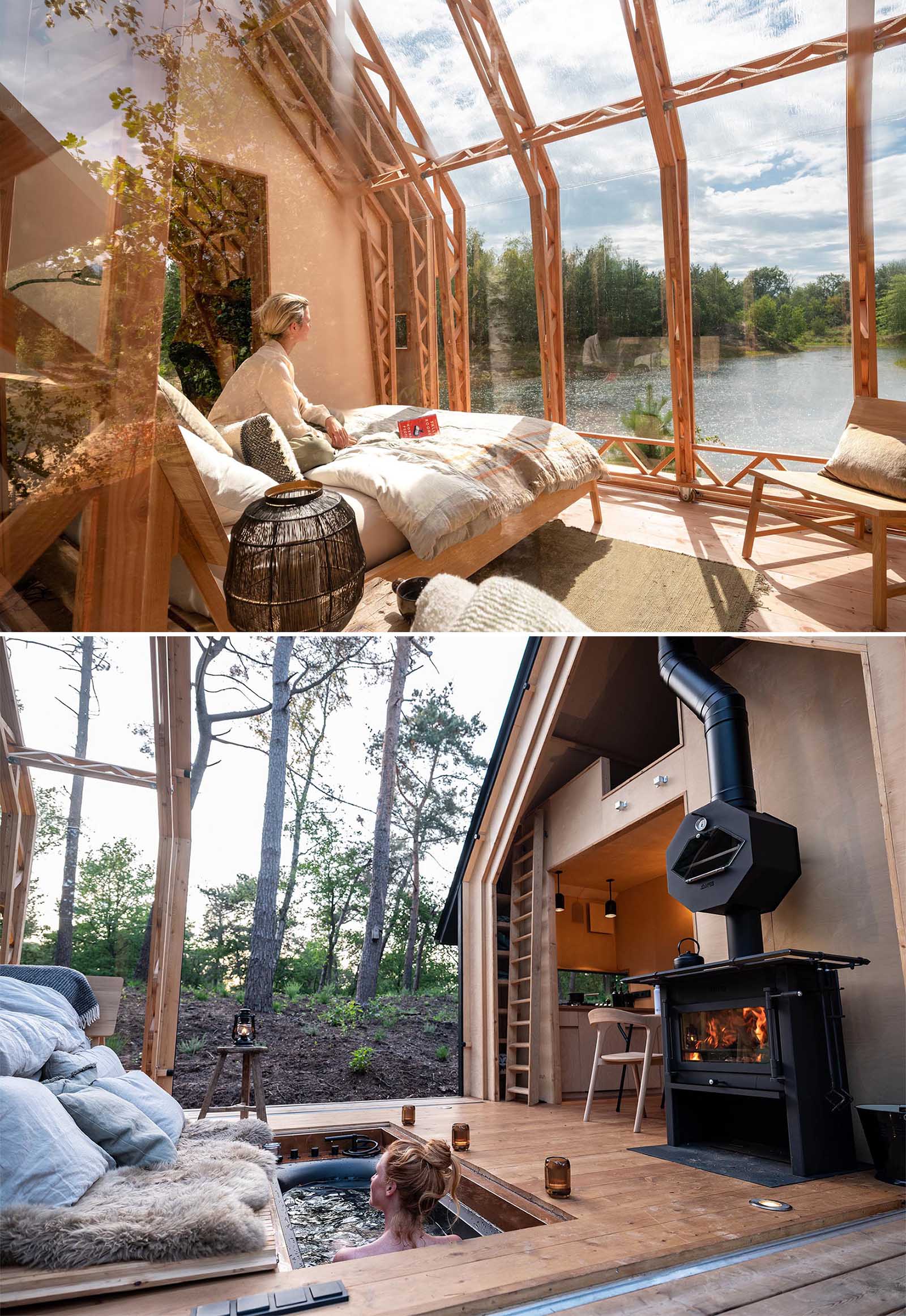 The cabin includes a kitchen, bathroom, living room/bedroom, and a hidden bath within the floor.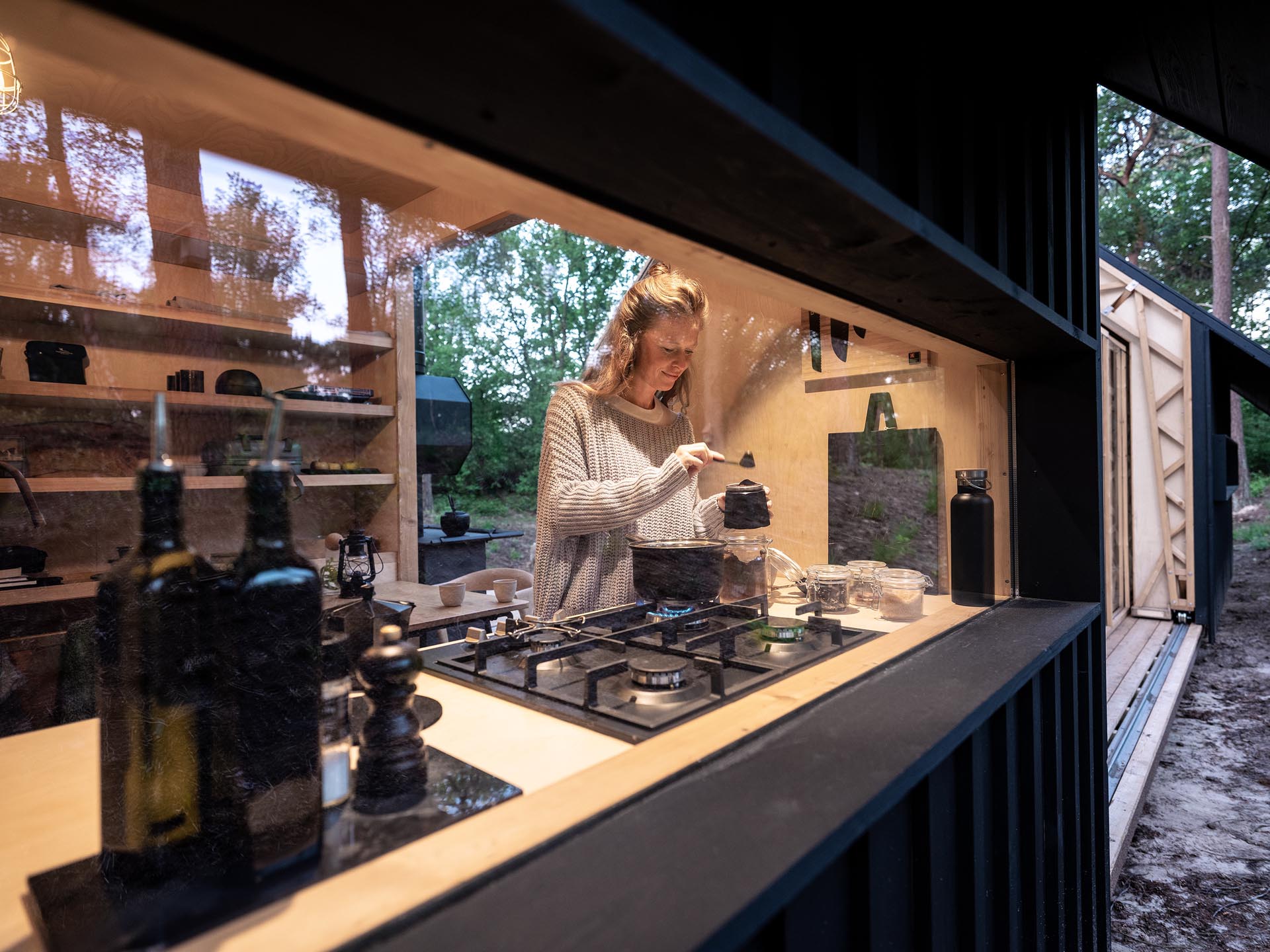 Here's a closer look at the structure that shows the wheels at the base of the walls.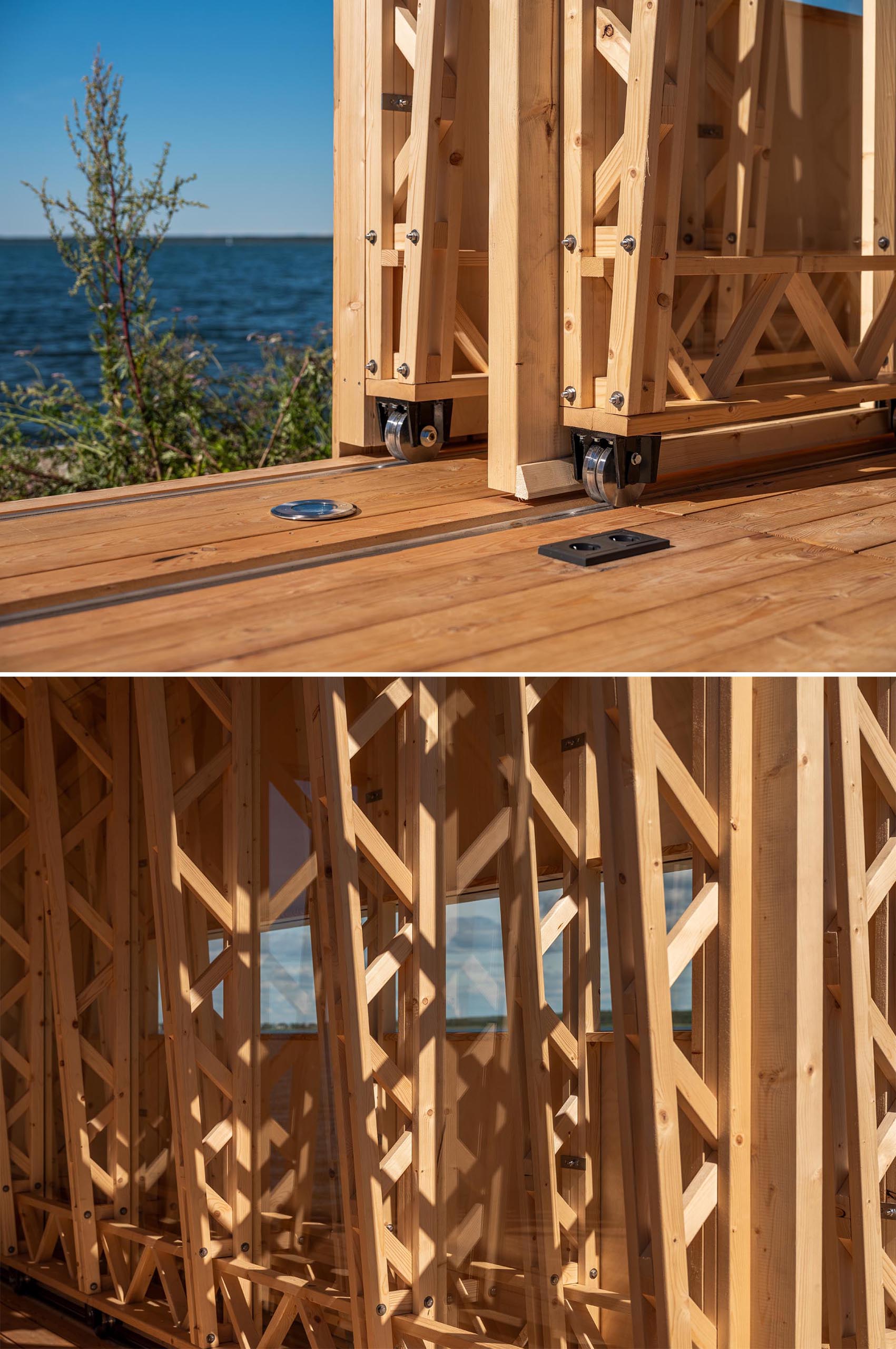 Photography by Jorrit 't Hoen and Tonu Tunnel