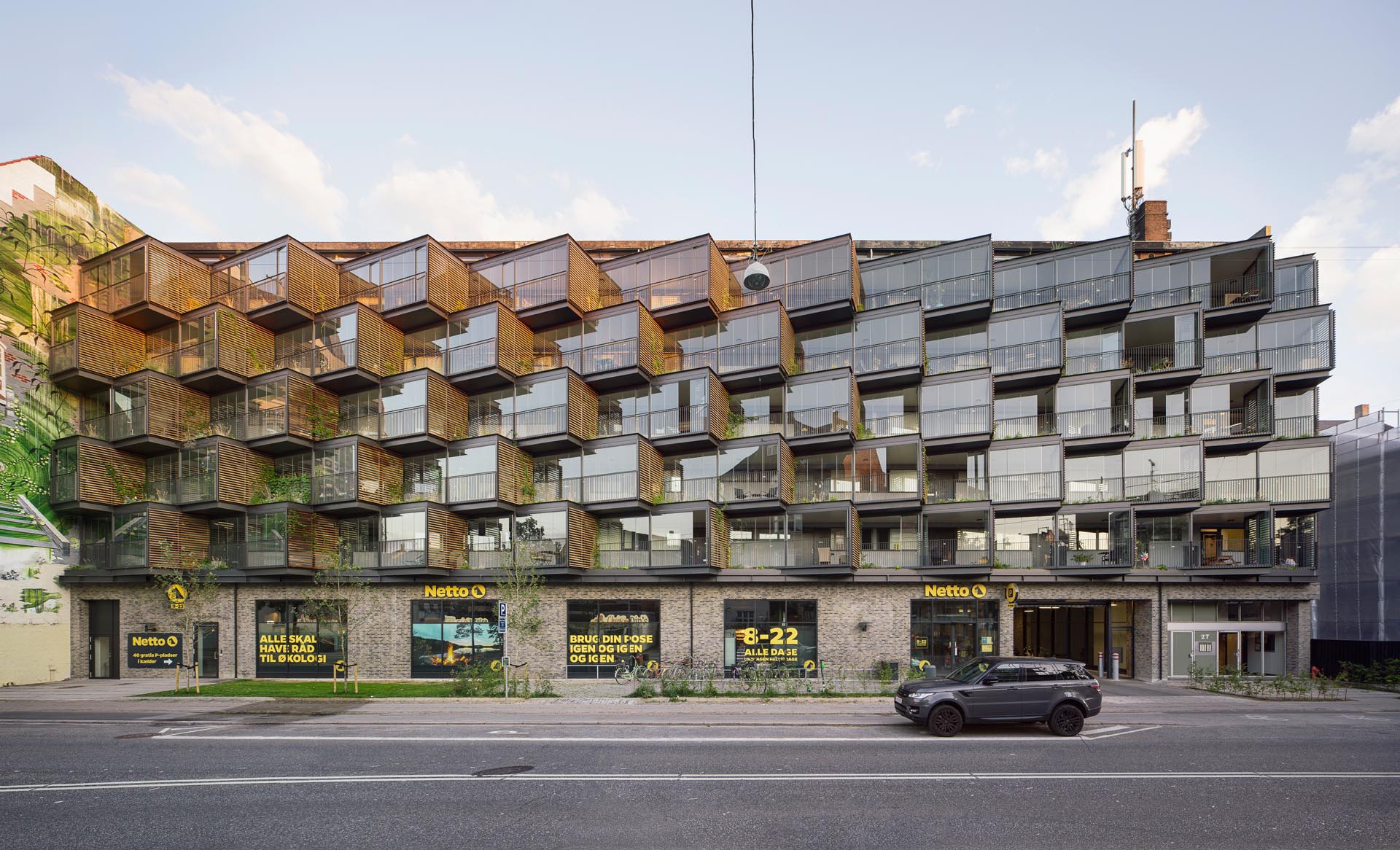 Copenhagen based architectural firm Tegnestuen LOKAL has designed the modern facade renovation of an apartment building in Frederiksberg, Denmark.
The original building was created in the 1960s and over time it became dilapidated and was considered to the ugliest building in the neighborhood.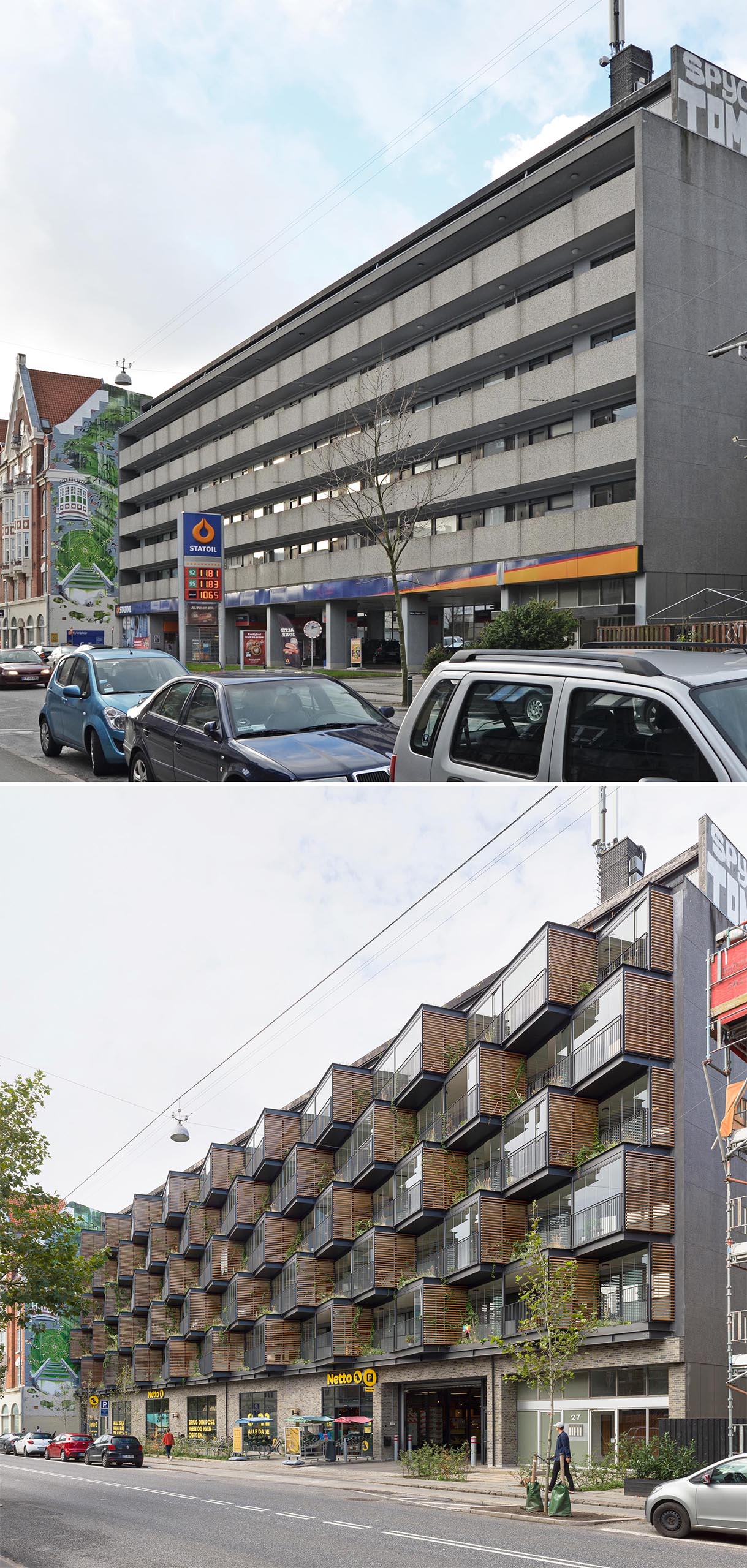 The new facade aimed to prevent water from damaging the concrete balconies, and in turn transformed the building's semi-private spaces.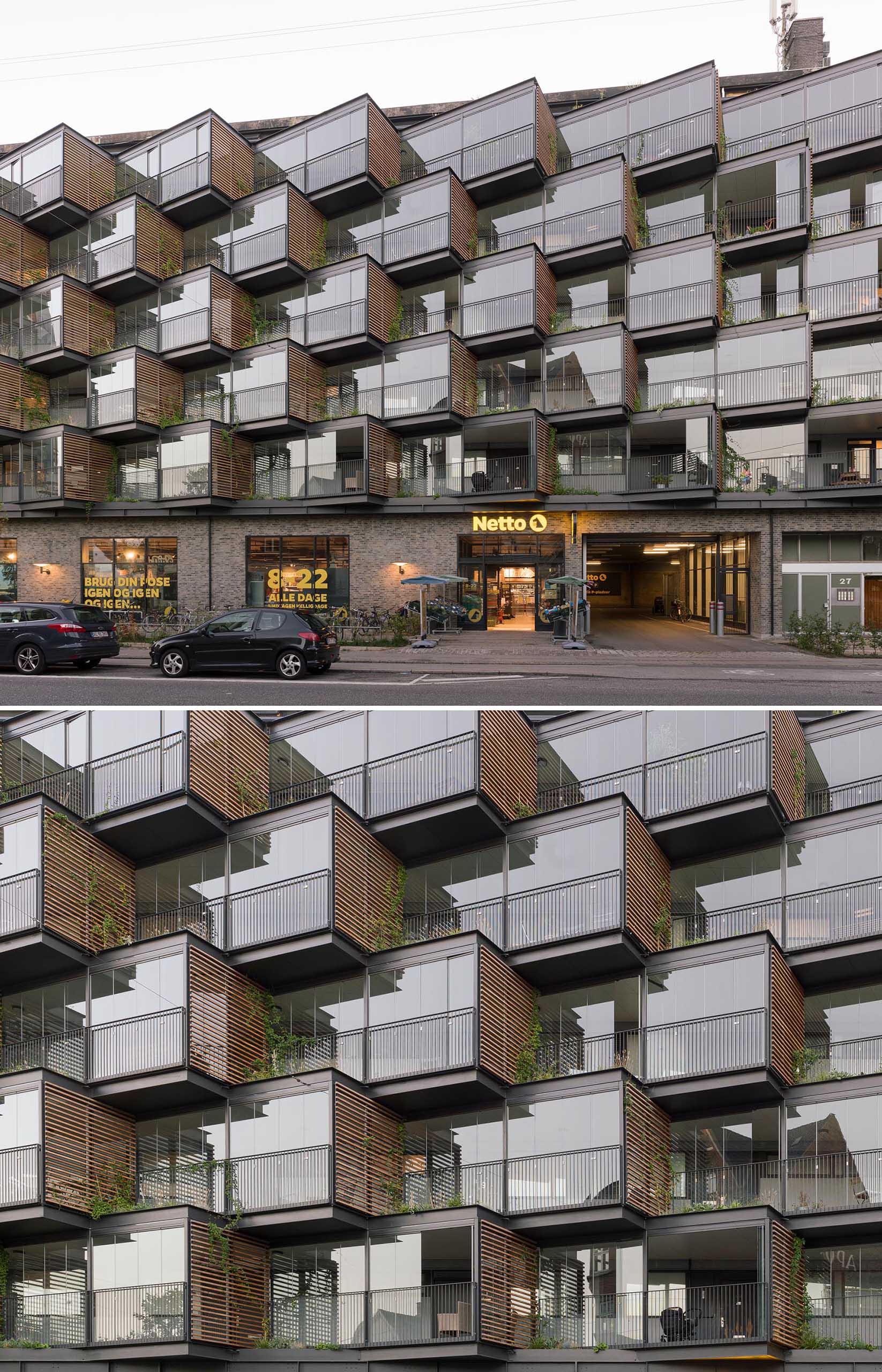 A series of triangular glass bays were added to the building, creating semi-private decks for the residents.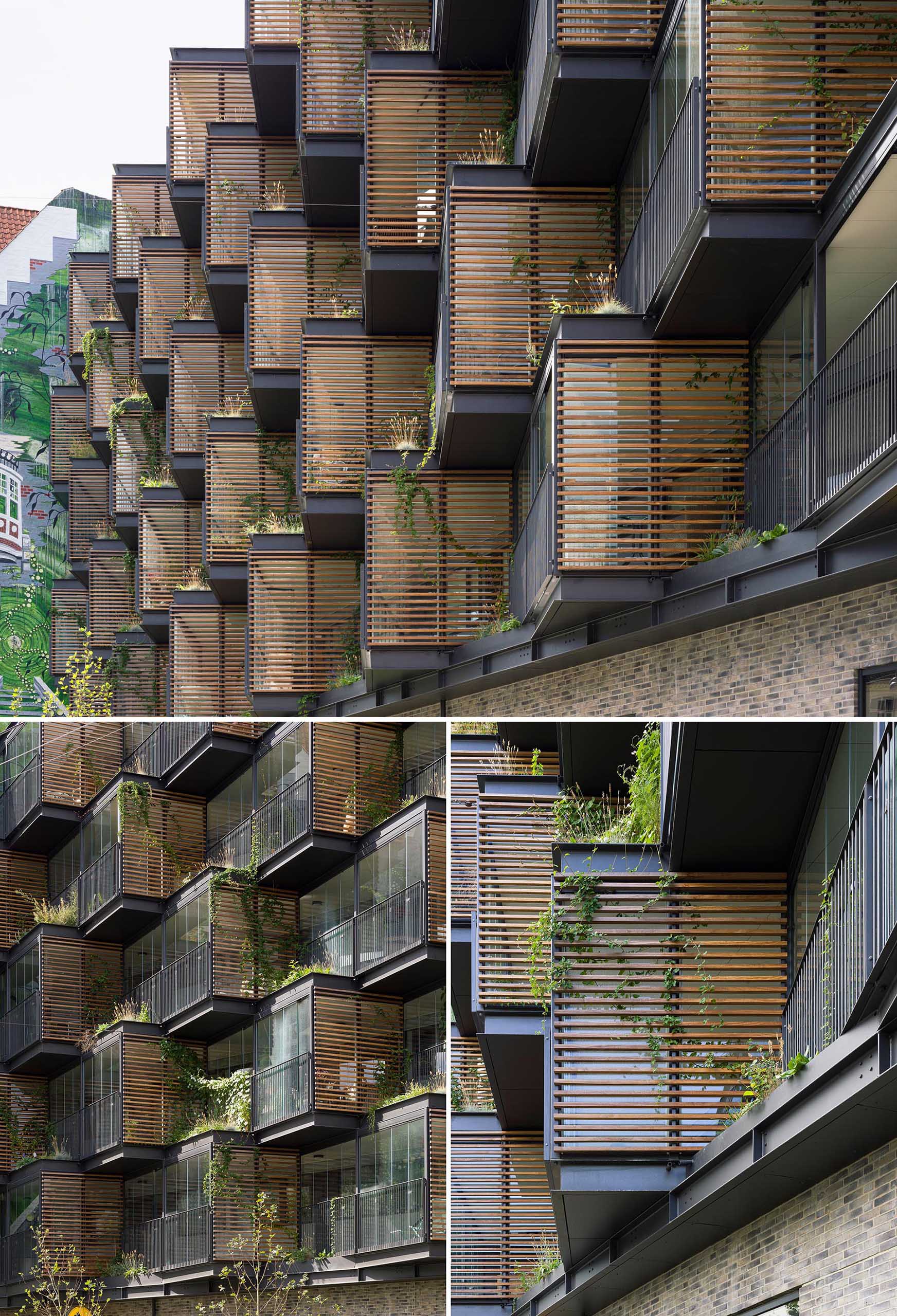 The private balconies are placed on the outside of the access way, which allowed for private and shared spaces to be created, encouraging random meetings between residents.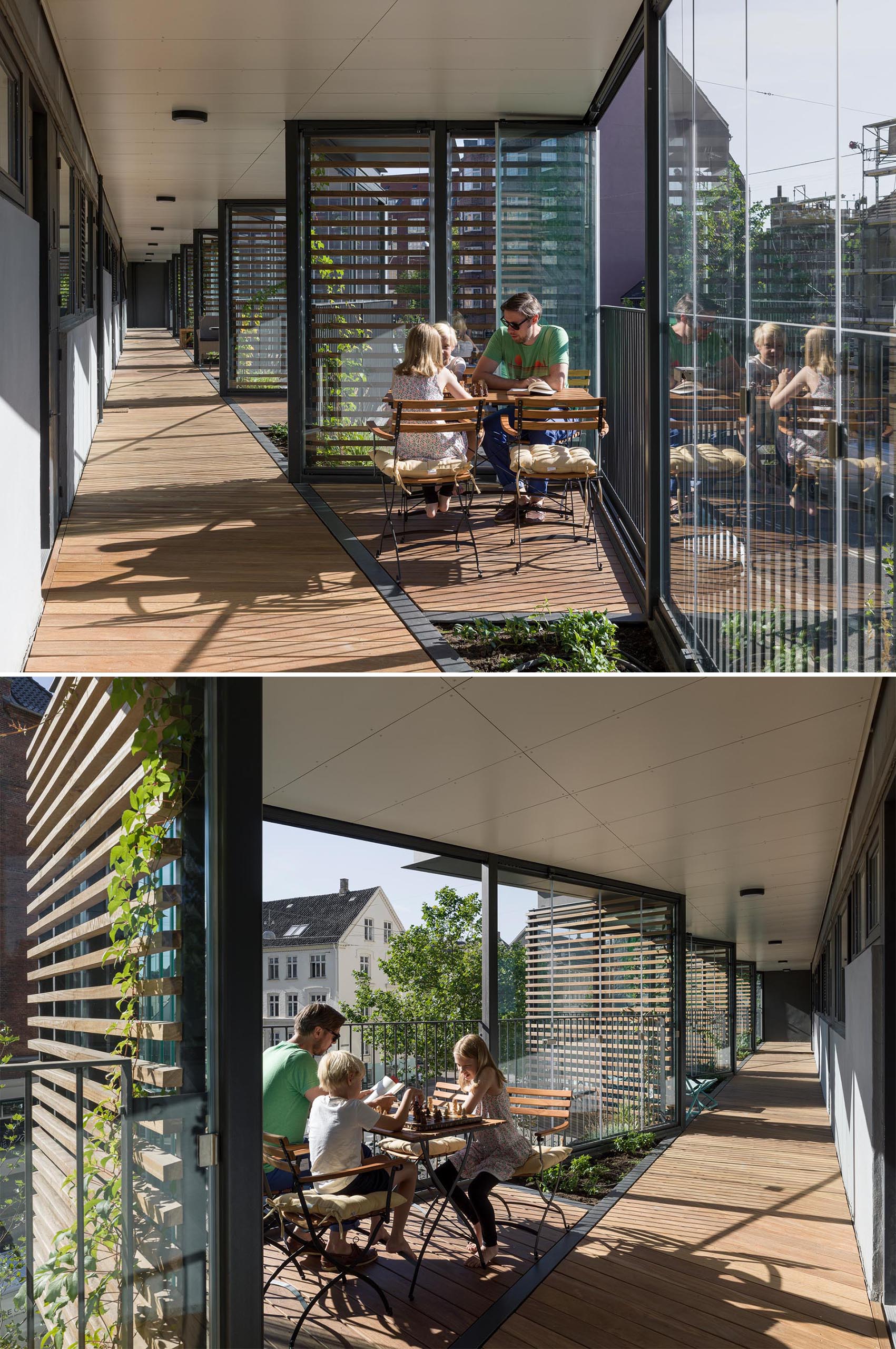 The private balconies also have screens that allow greenery to grow on them, and over time will provide a shading effect. There are also operable glass screens to extend the usage of the balconies from just the summer months to also include spring and fall.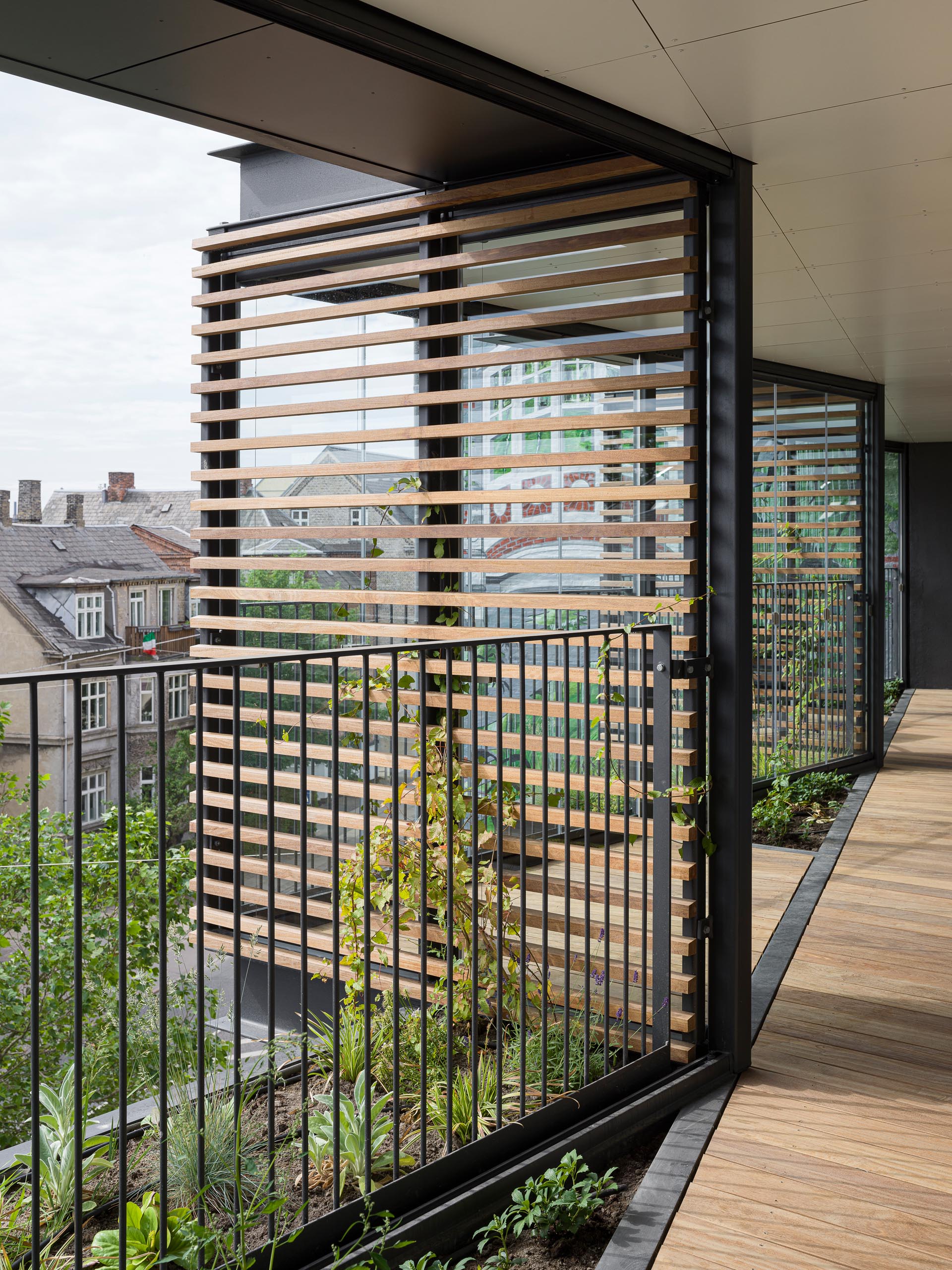 Before photography by Tegnesteun LOKAL | After photography by Hampus Berndtson | Architect: Tegnesteun LOKAL | Design Team: Christopher Carlsen and Morten Bang | Engineering: Henneby Nielsen | Consultants: CEJ | Contractor: Amstrup & Baggesen