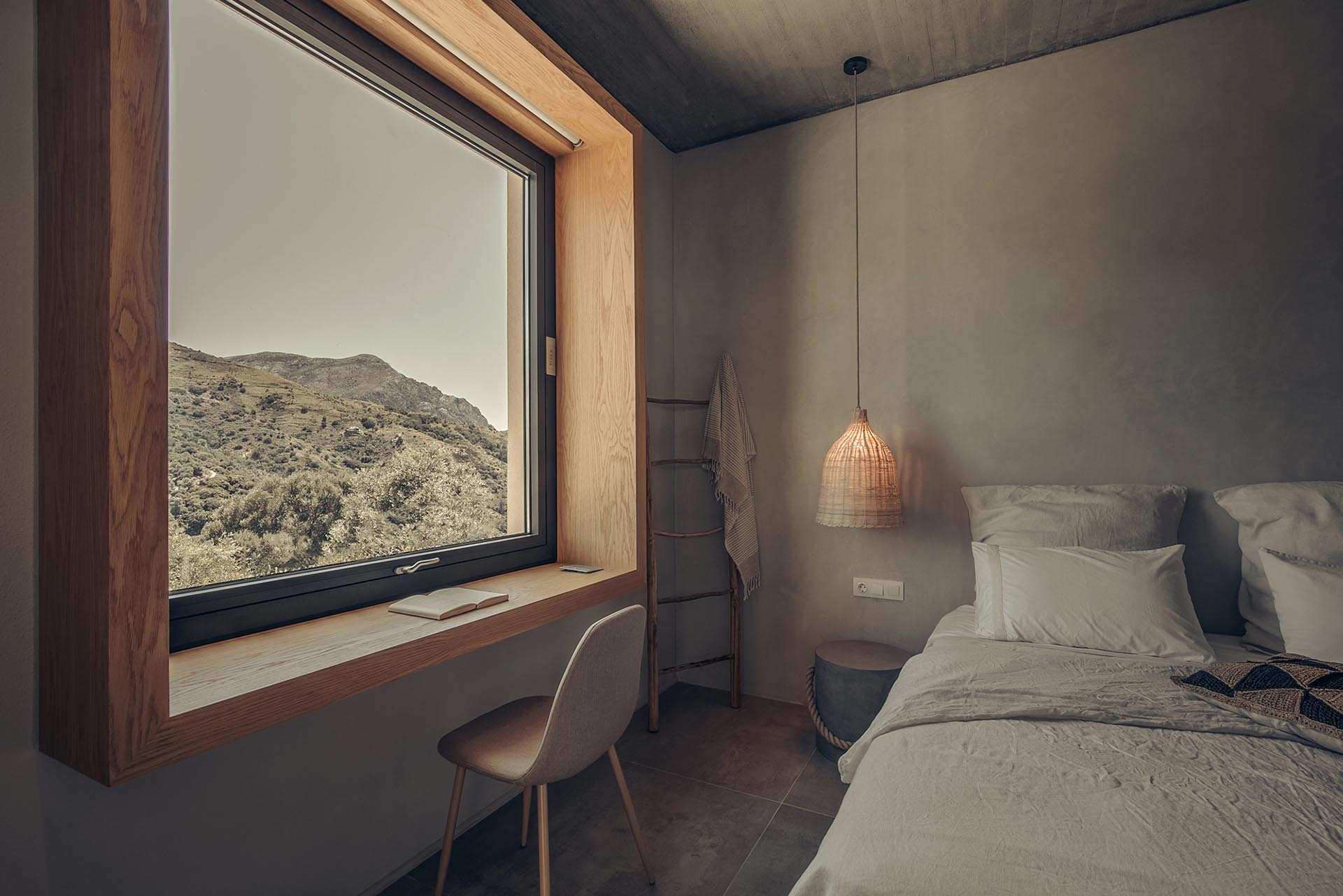 A small desk in this bedroom was made possible when architect Chiara Armando was designing this house in Greece for POLYERGO, by building an extra deep window frame.

The deep wood window frame perfectly frames the view of the hillside, much like a piece of art.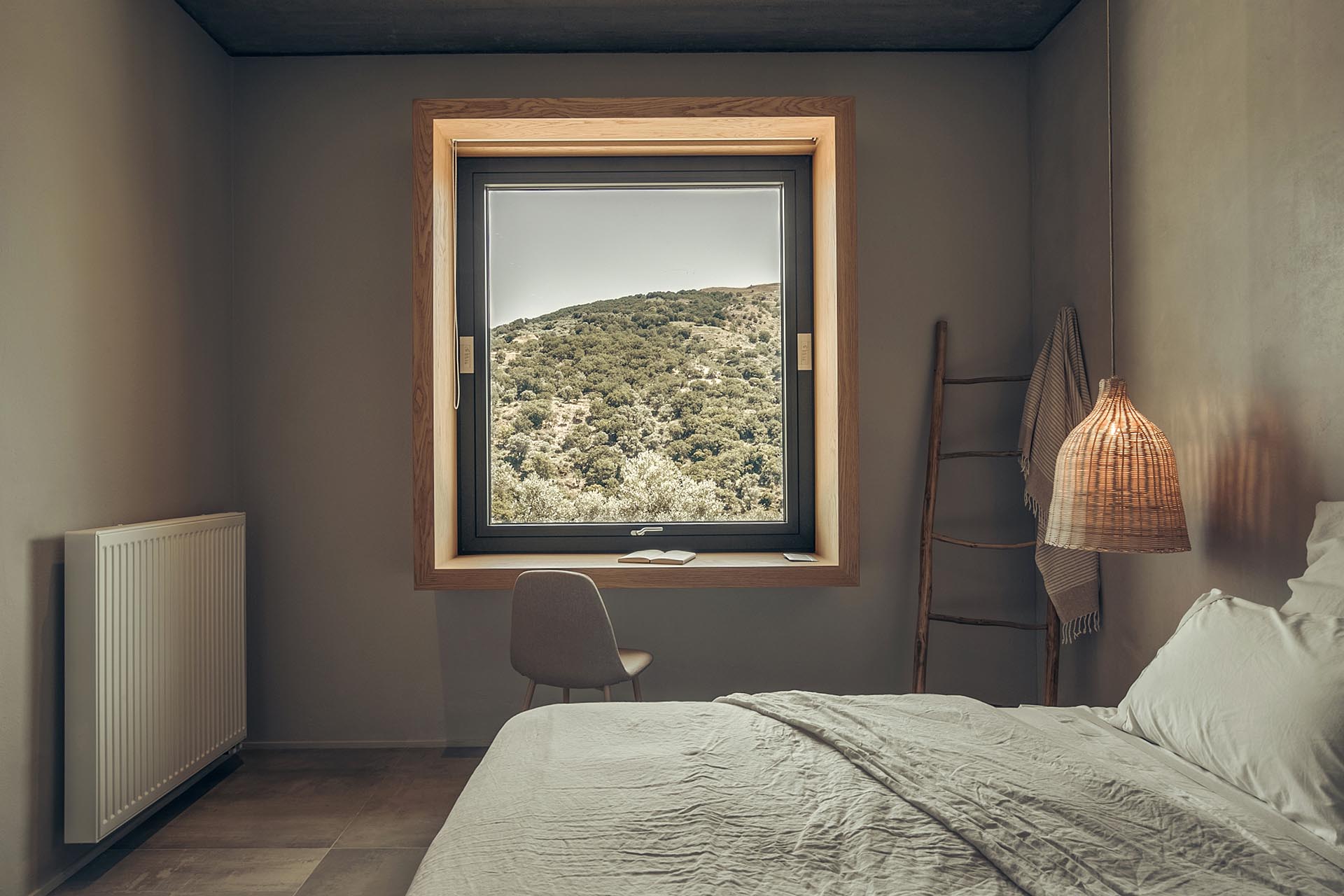 Due to the depth of the wood window frame, it can also be used as a small desk or somewhere to display decor.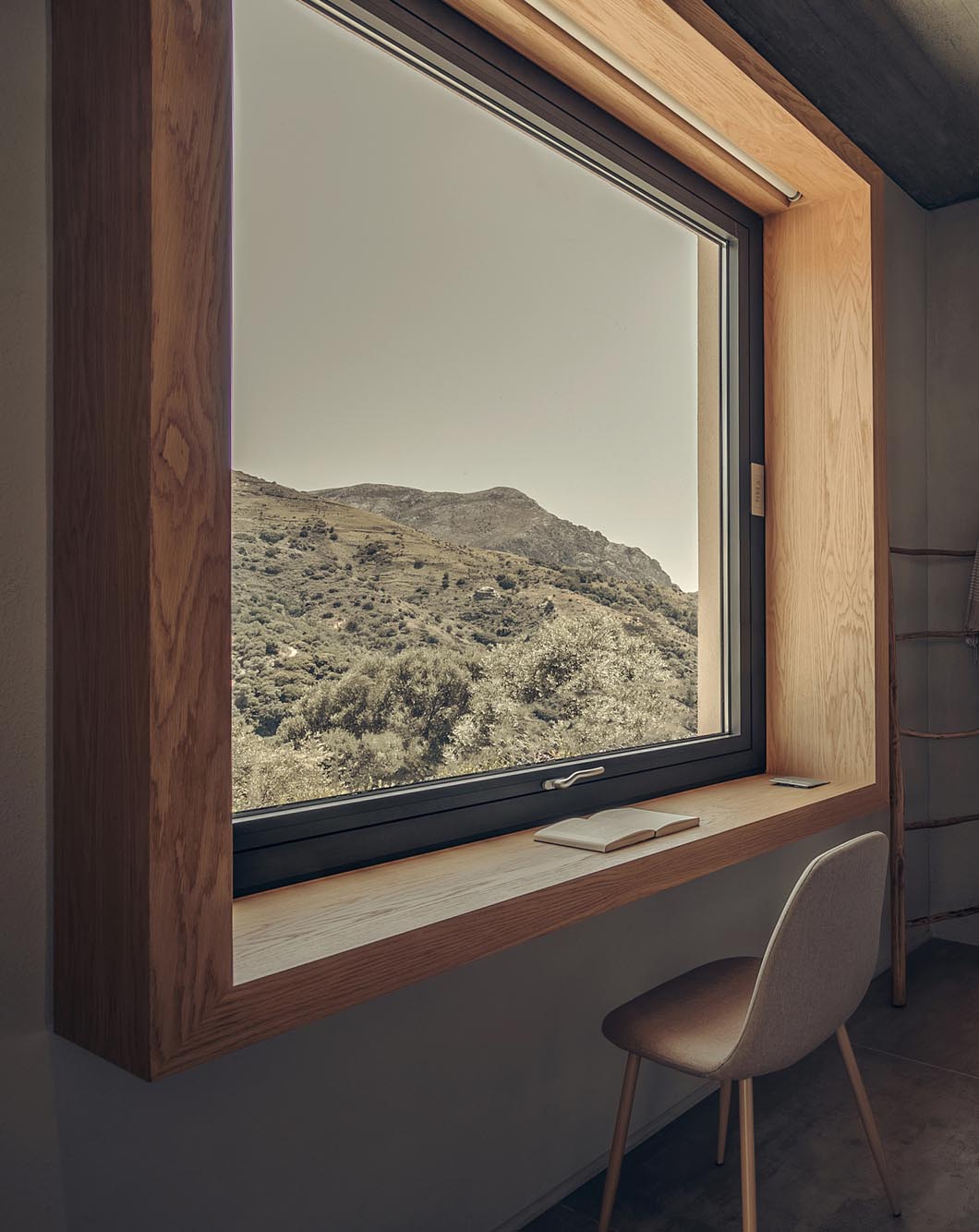 Photography by Vasileios Thanopoulos and Vasileios Mathioudakis | Architectural Design Team: Arch. Chiara Armando – Arch. Vittoria Spinoni | Interior design: Arch. Chiara Armando | Construction: POLYERGO | Engineering: Stavros Polychronakis – POLYERGO | Landscape: Arch. Chiara Armando – Agronomist Vasiliki Chatzidaki | Collaborators: Custom – made furnishing, Pesvanti K. Sons I.?.?.