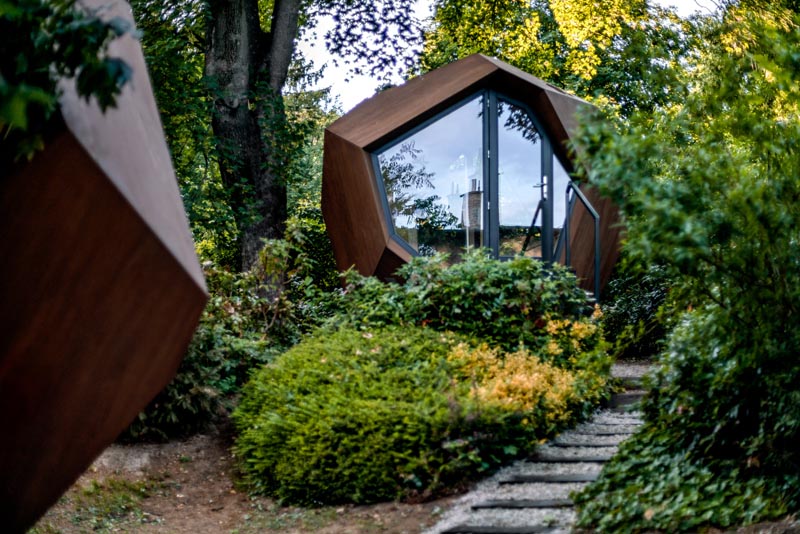 Hello Wood has designed and built a small geometric wood cabin that makes it easy to have a backyard home office.

The Workstation Cabin has a striking appearance with 15 sides showing a different face from every angle.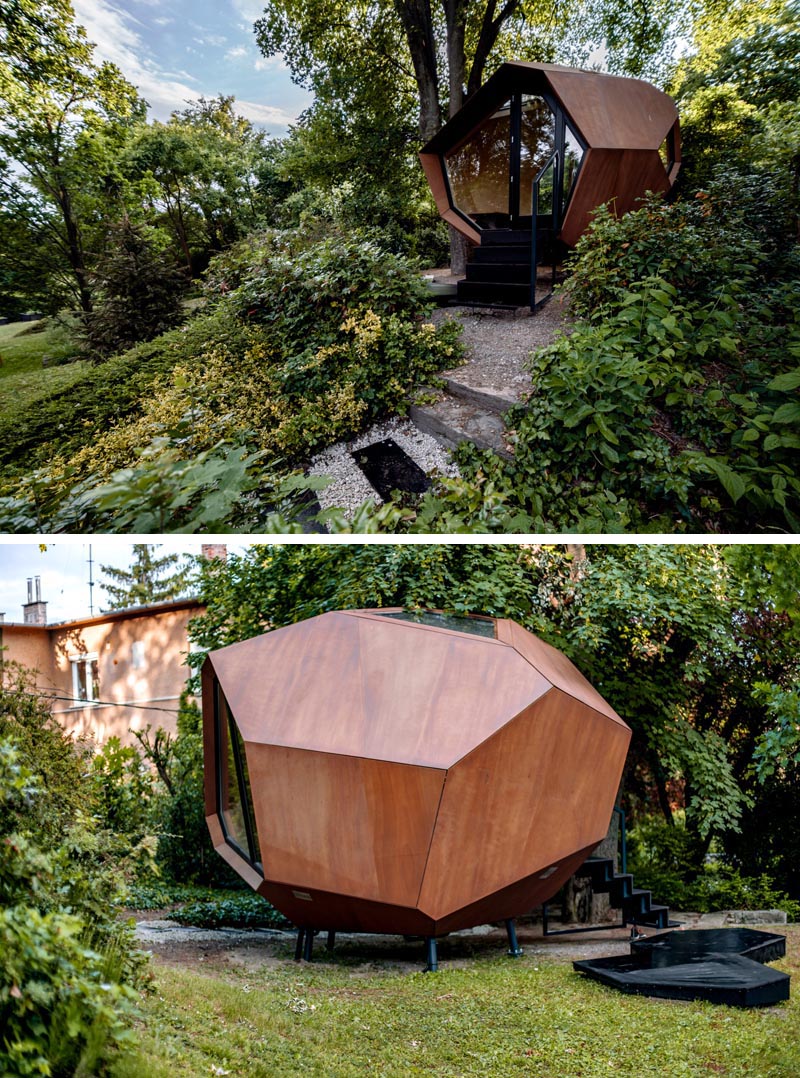 Large windows on each end of the backyard home office as well as the ceiling bring in the natural light and views, making a tranquil and quiet place to work. The modular cabin is built by Hello Wood offsite, and installation takes only a few days.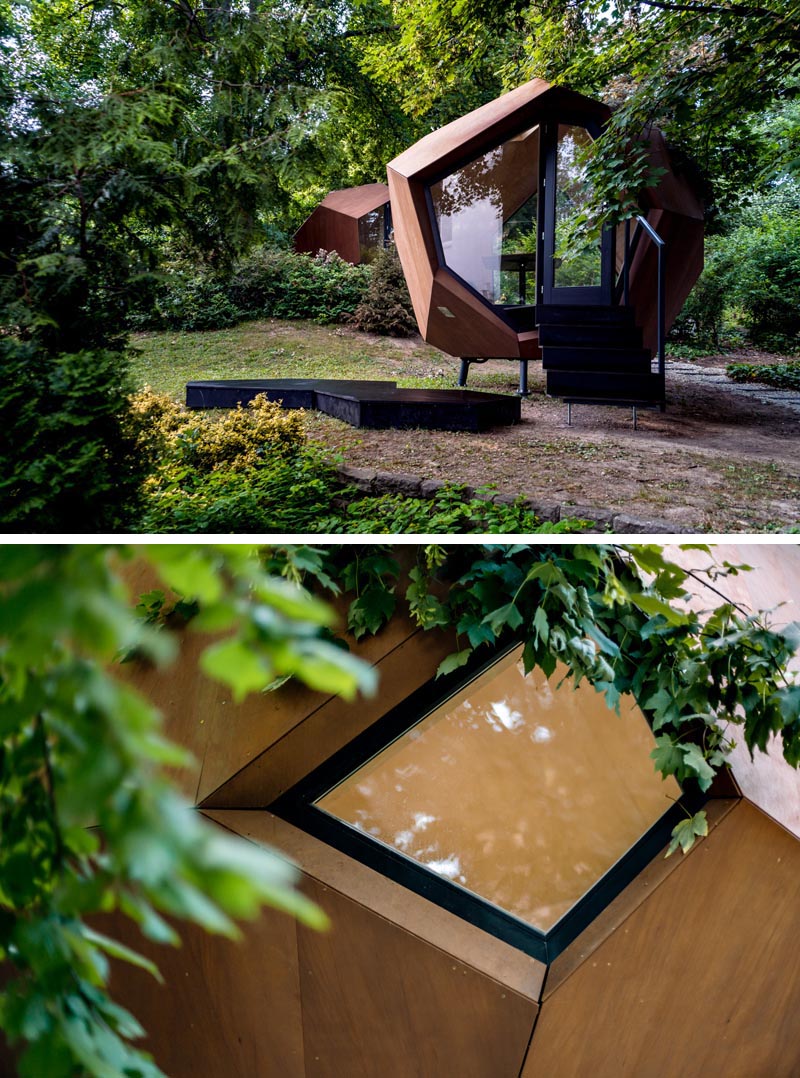 The inside of the cabin, which can also function as a guest room or a playroom for kids, is lined with natural Scots pine wood, is insulated, has built-in air conditioning, strips of lighting on the angular walls, as well as a built-in desk with electrical outlets.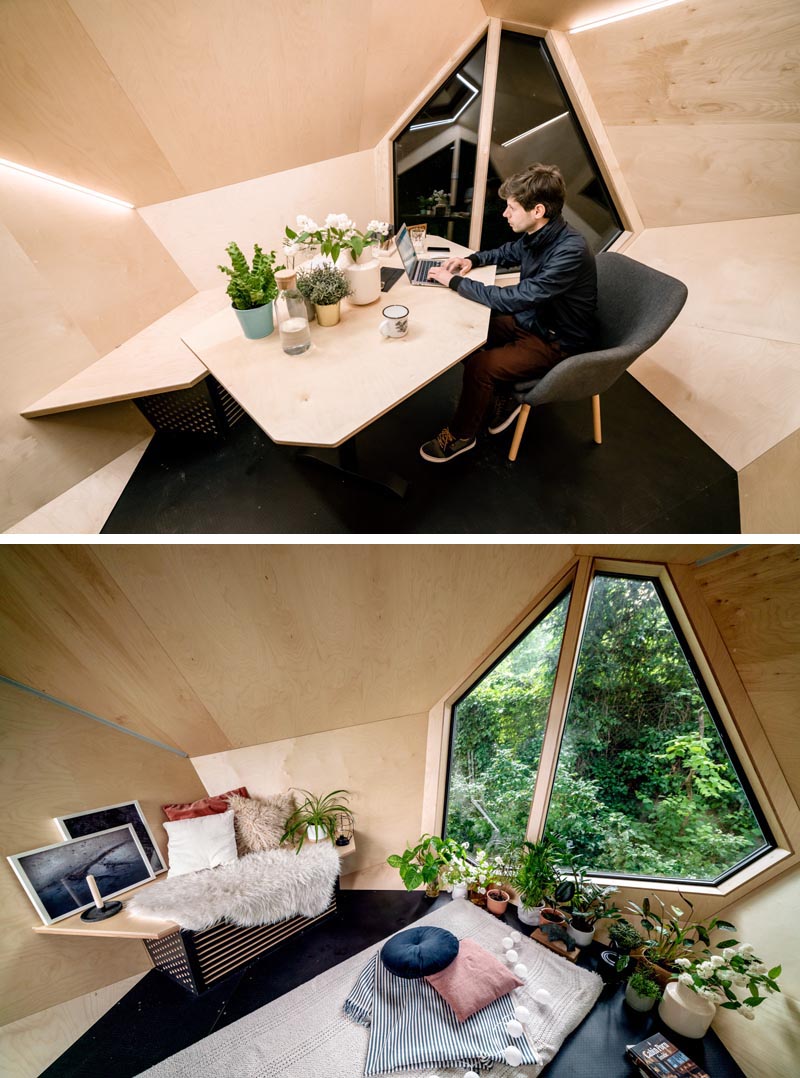 Photography: Zsuzsa Darab | Designed and Built by Hello Wood | Creative Idea: Andras Huszar, Peter Pozsar, David Raday, Krisztian Toth | Lead Designer: Peter Pozsar | Project Architect: Tamas Fulop, Laszlo Mangliar