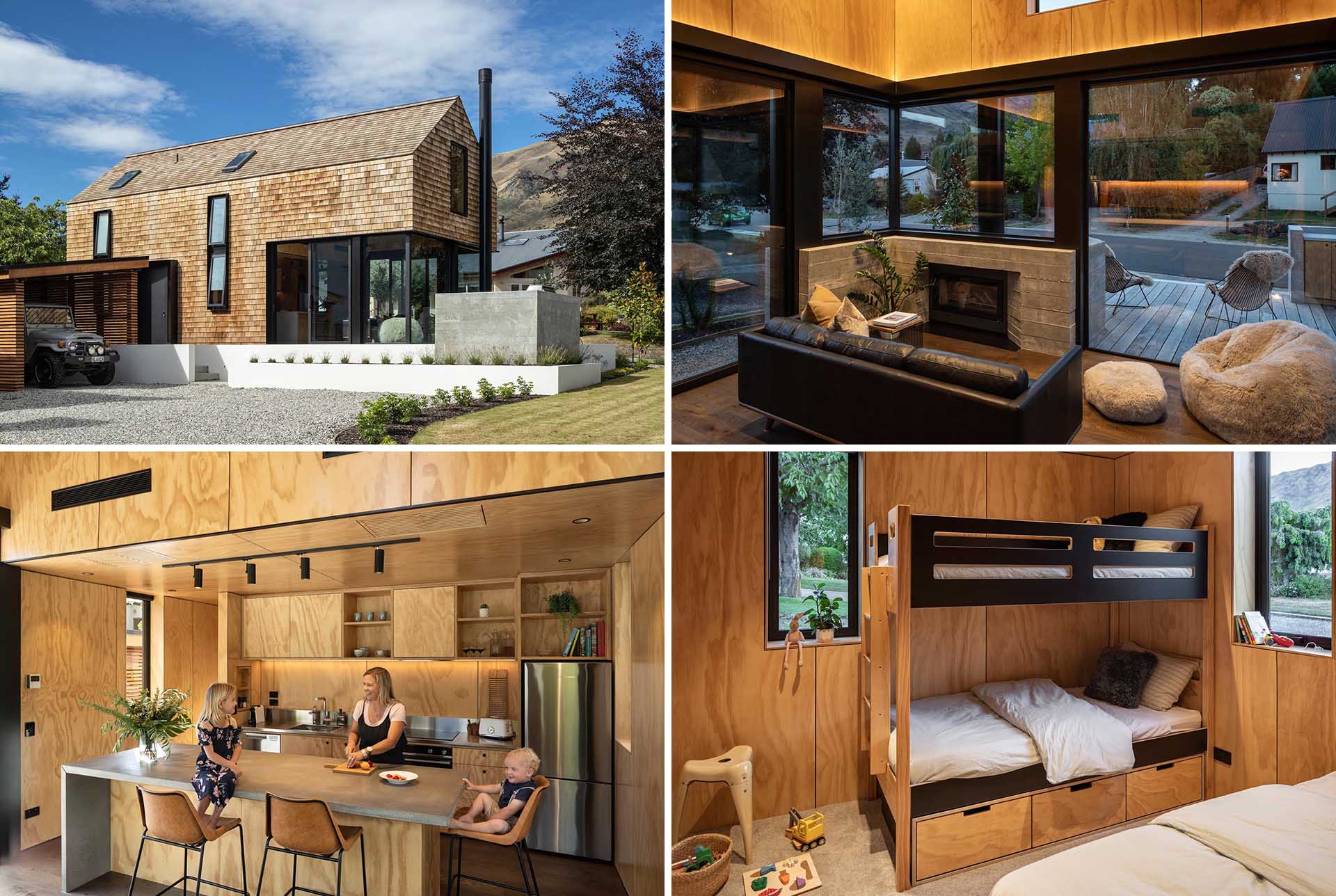 Architect Barry Condon of Condon Scott Architects has completed a small home in Wanaka, New Zealand.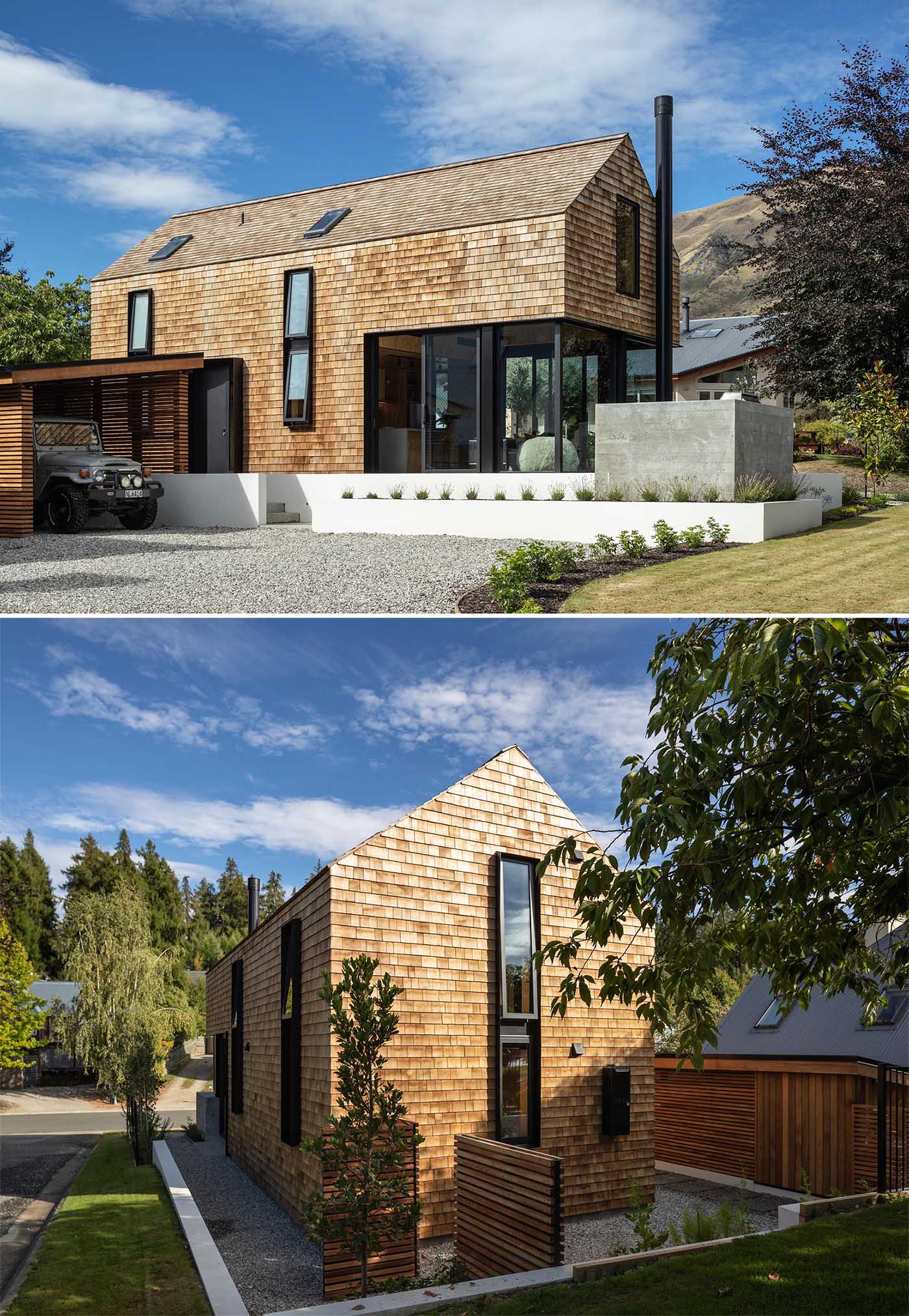 The homeowners wanted a home that would reflect the compact and cleverly designed nature of Japanese houses.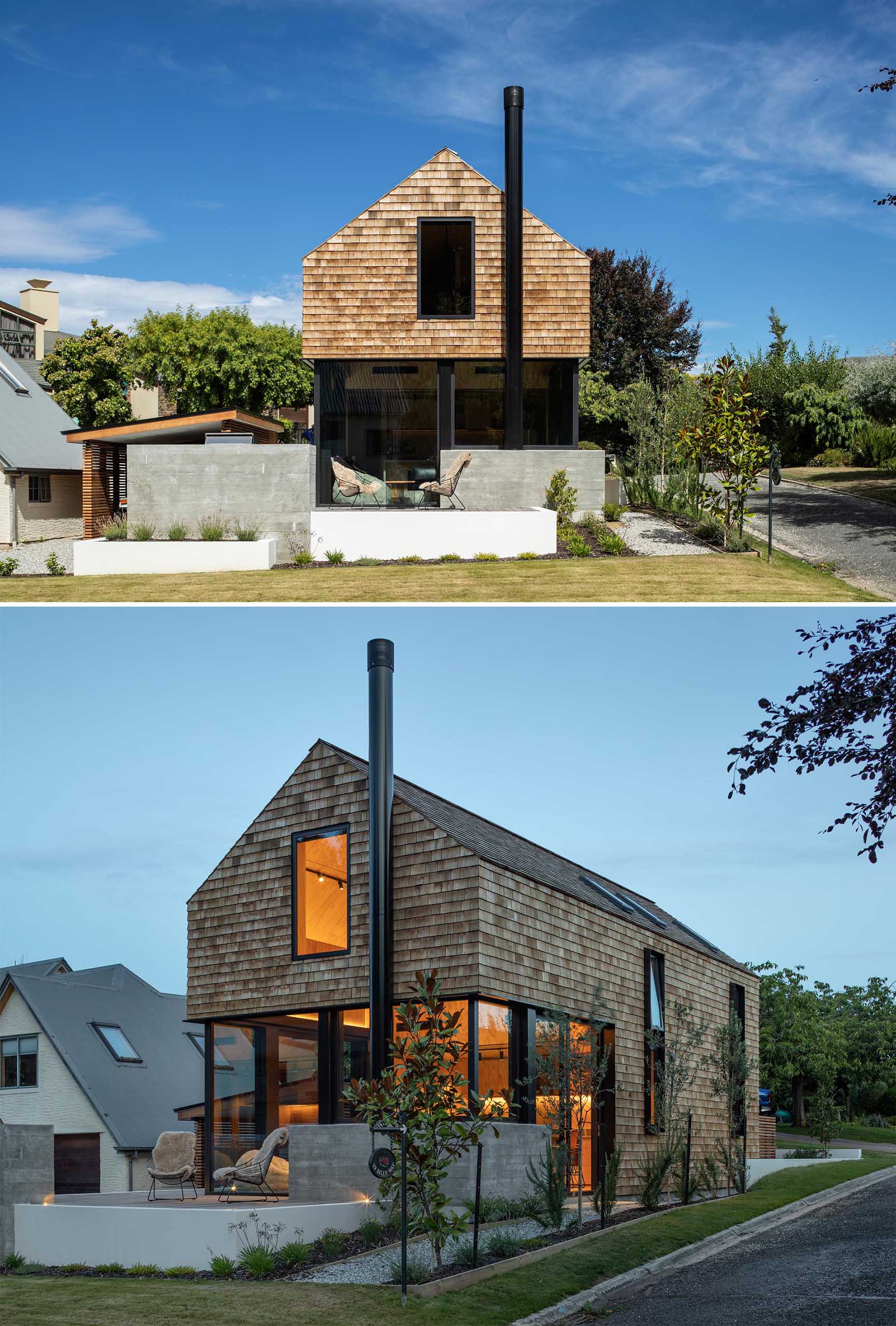 The home is completely covered in warm cedar shingles, which have the added benefit of being low maintenance.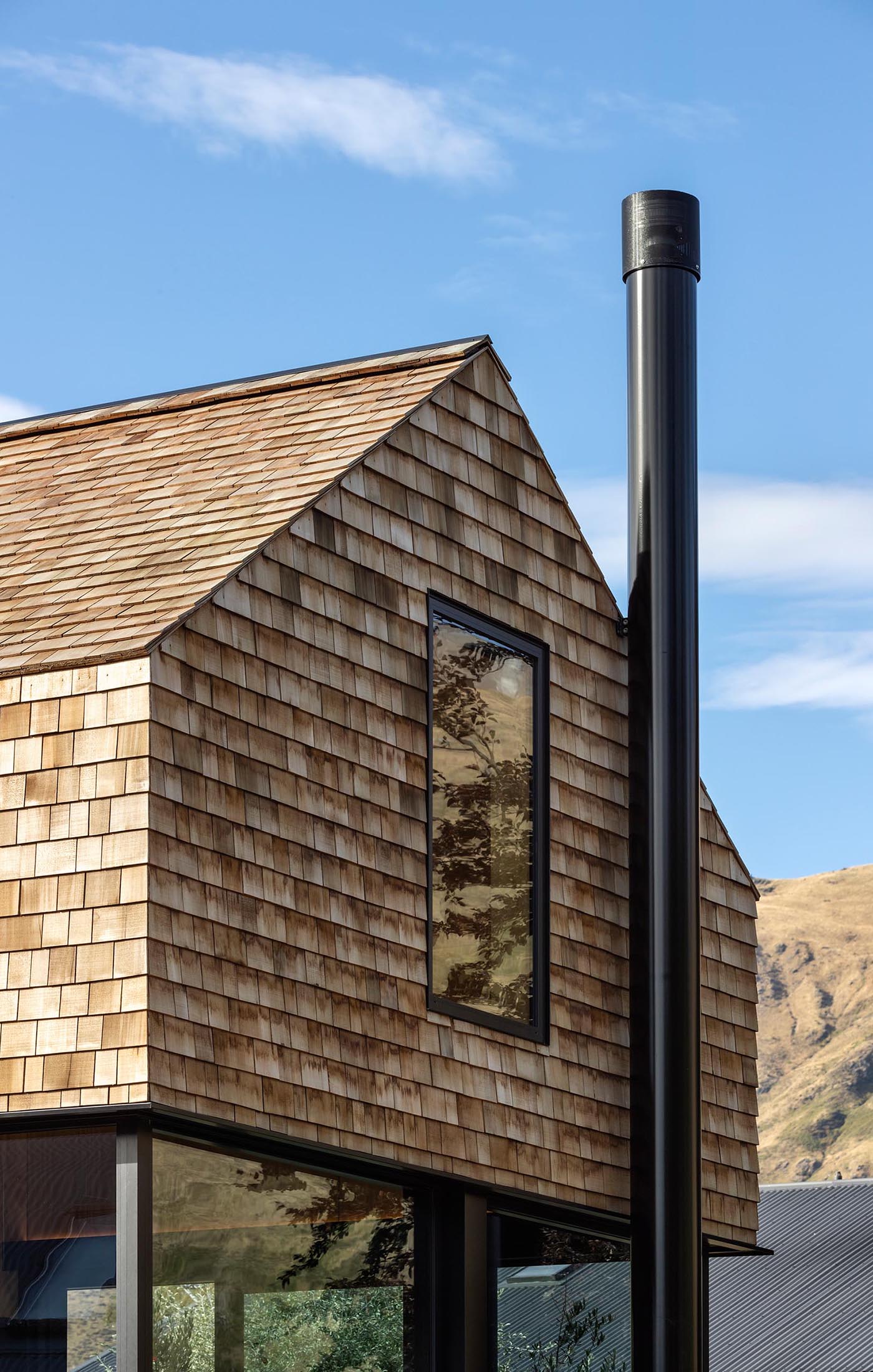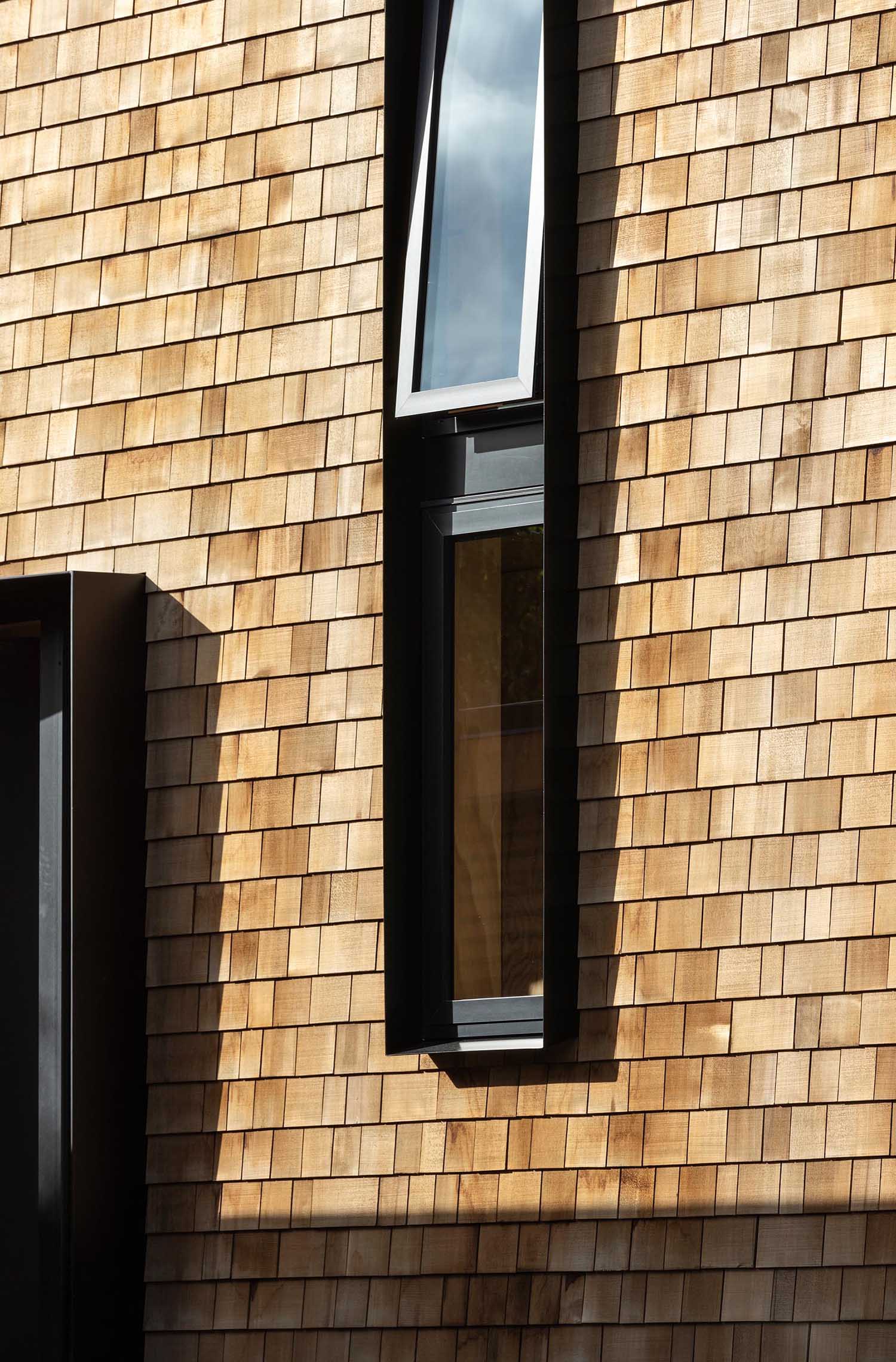 The floorplan is tight but carefully considered. The lower floor contains a double-height living and kitchen space, with hidden lighting that highlights the wood ceiling.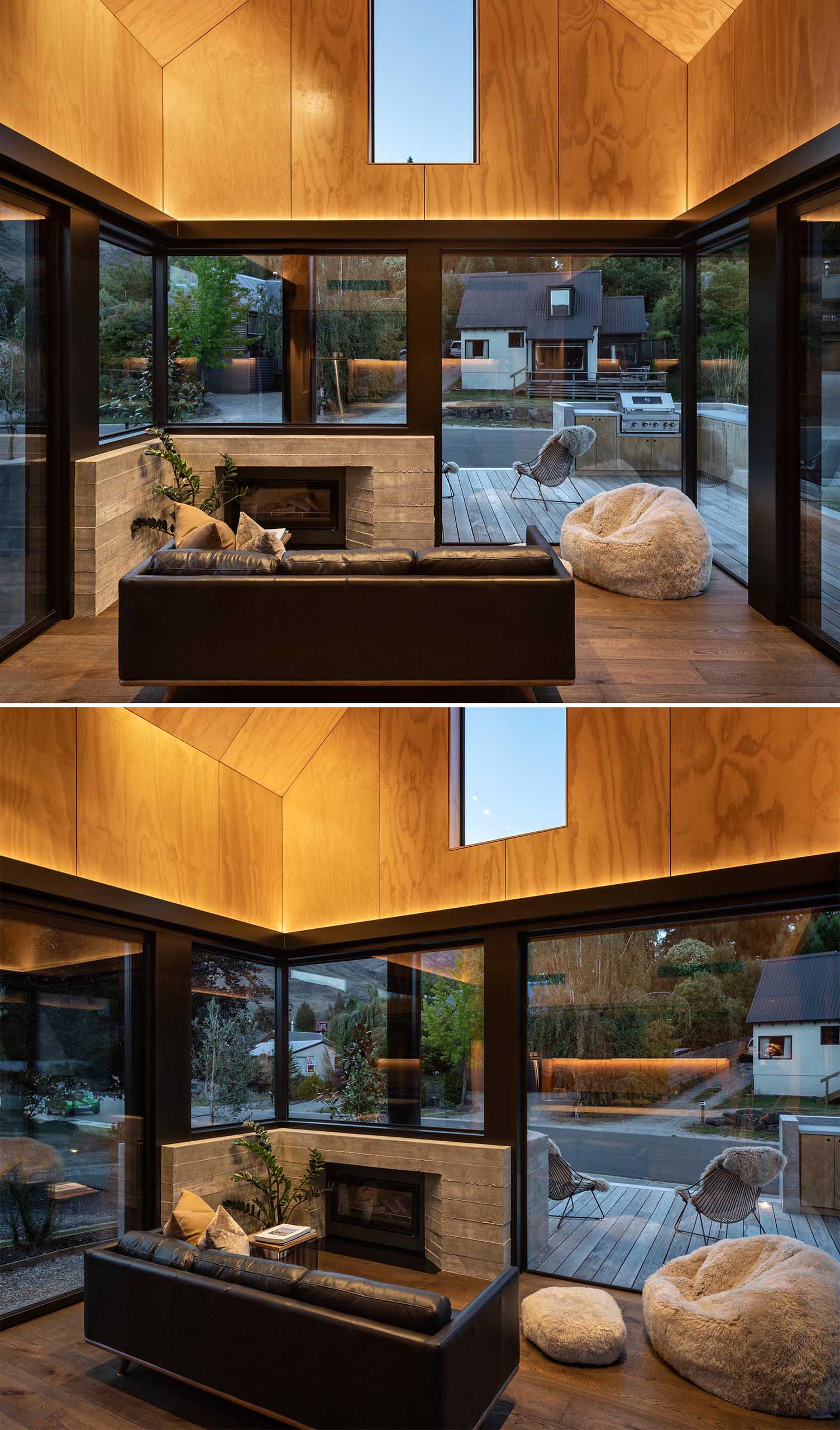 A black-framed sliding glass door and wrap-around windows allow for natural light to flood in and provides views of the neighborhood streets.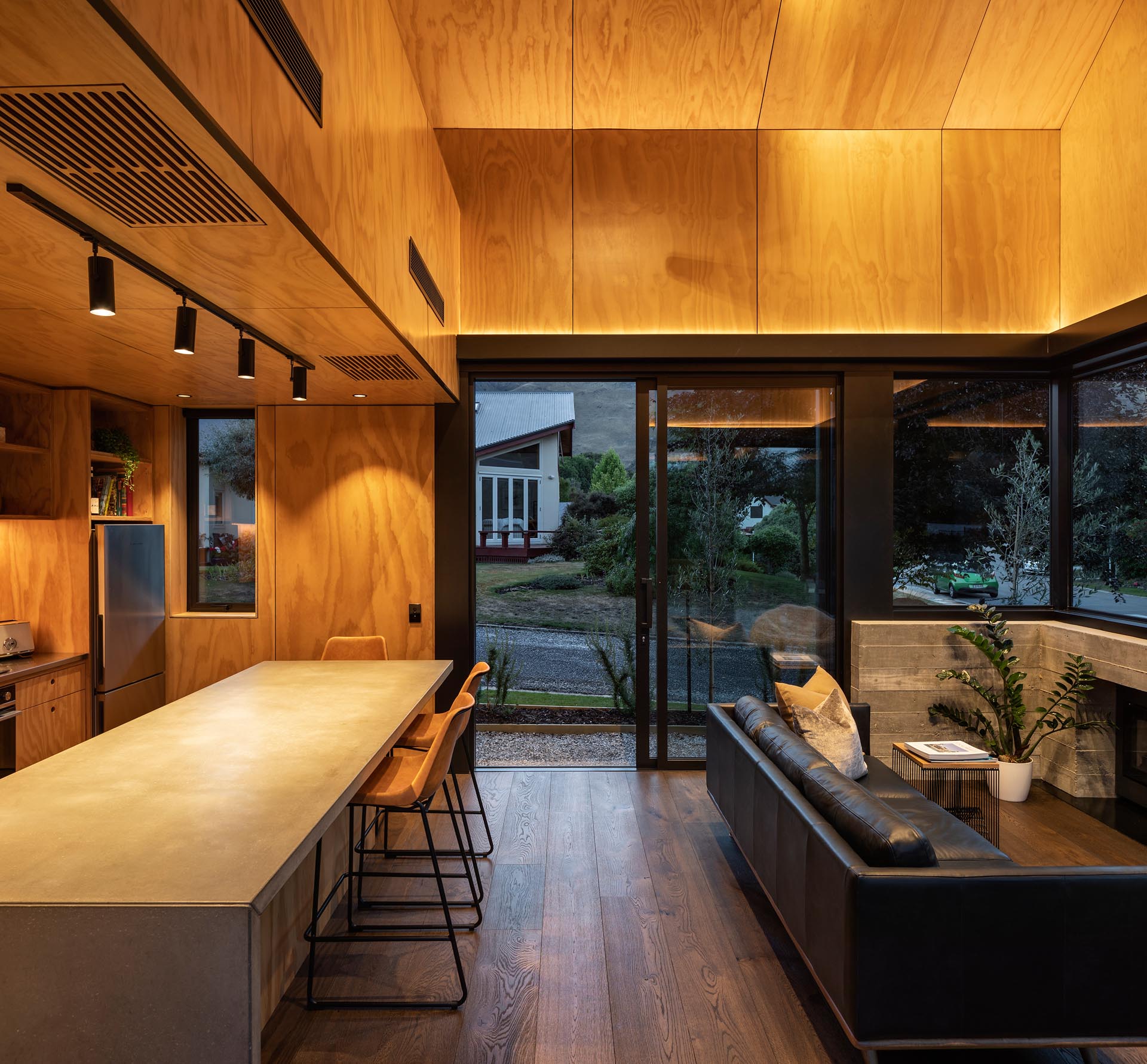 The kitchen represents the Japanese inspiration with a minimalist look, black fittings, and cabinets with finger pulls.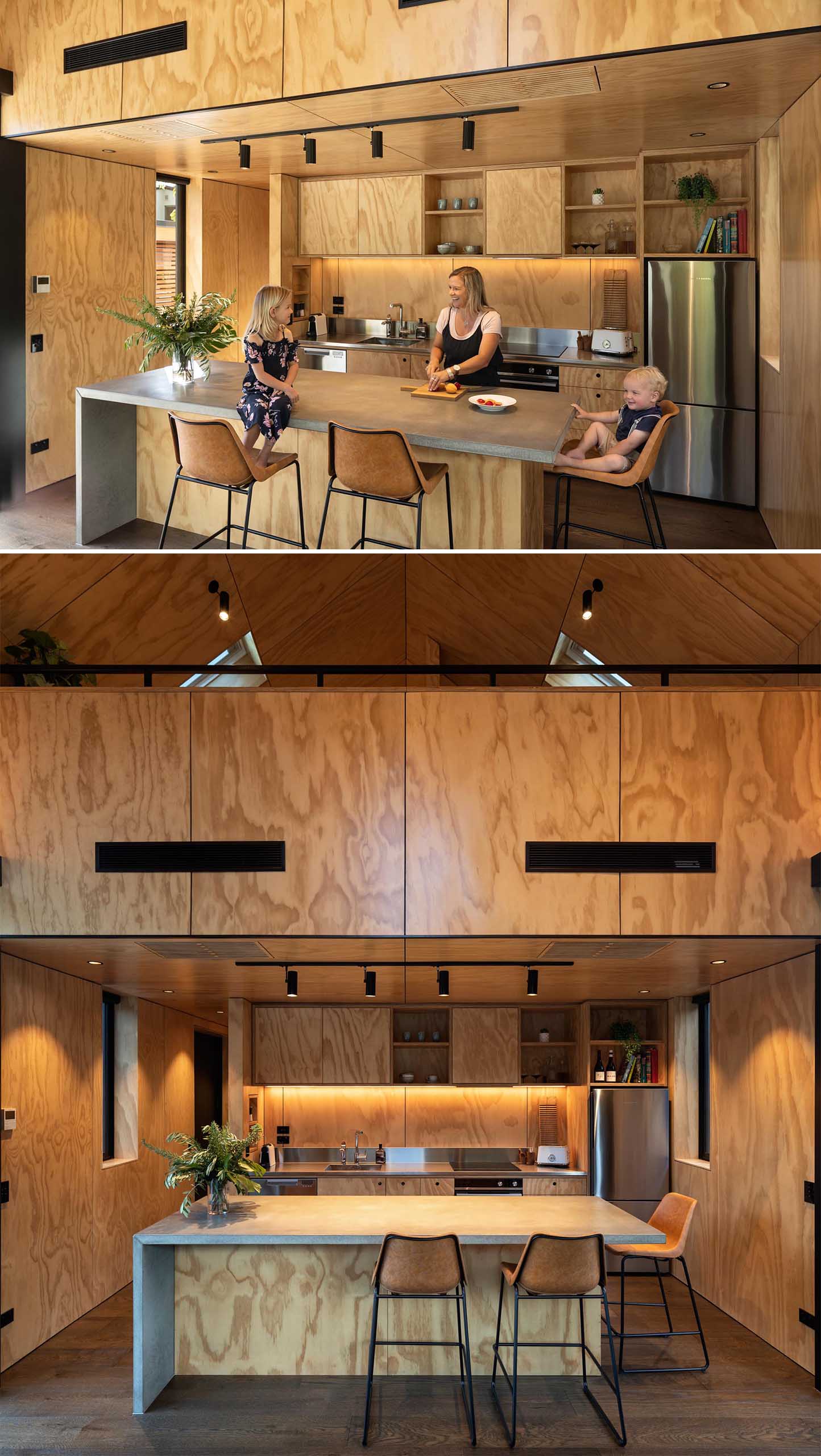 Also on the main floor is the kid's bedroom with bunk beds and a bathroom.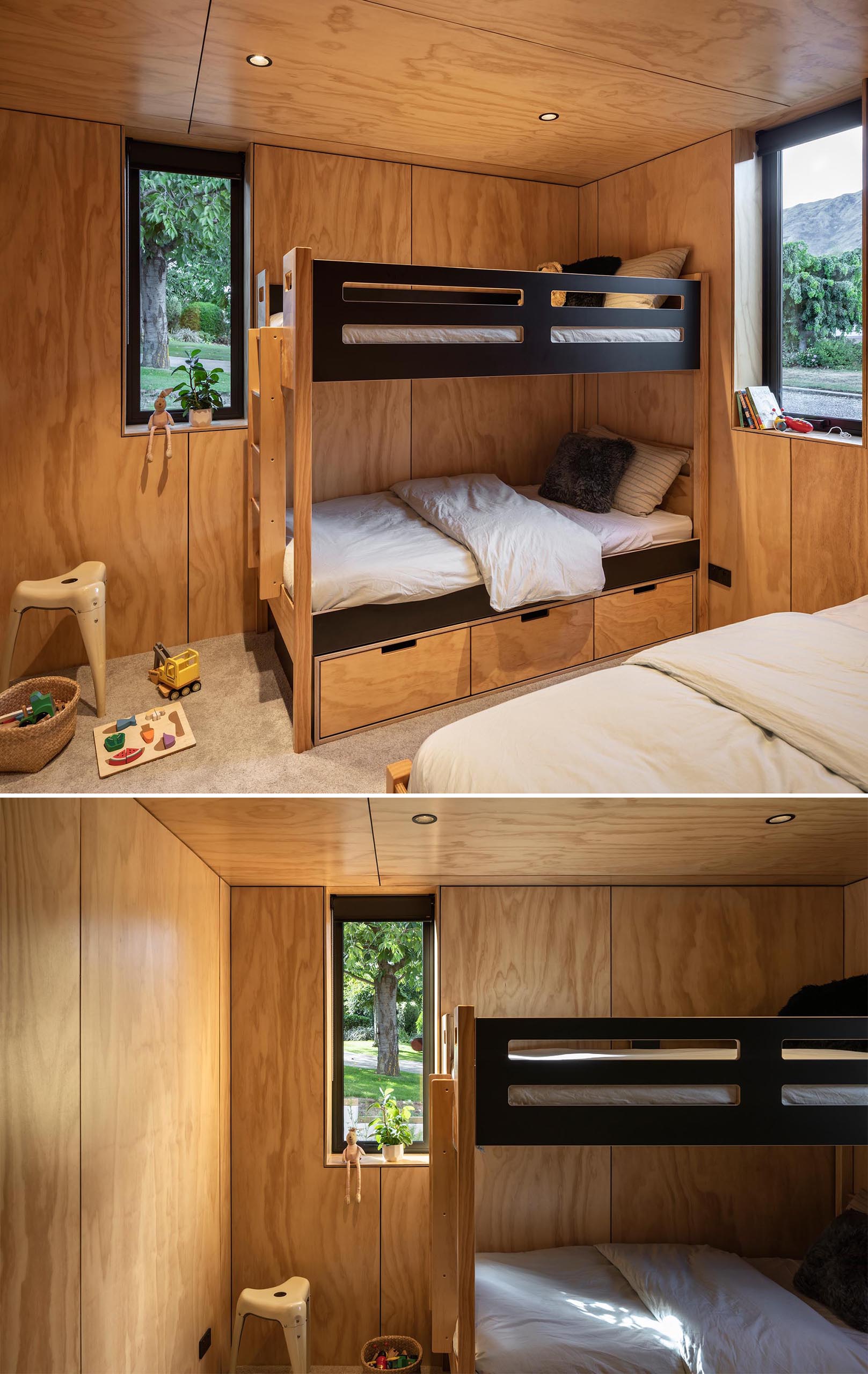 Wood stairs lead to the upper floor of the home, while a black handrail has hidden lighting to guide the way.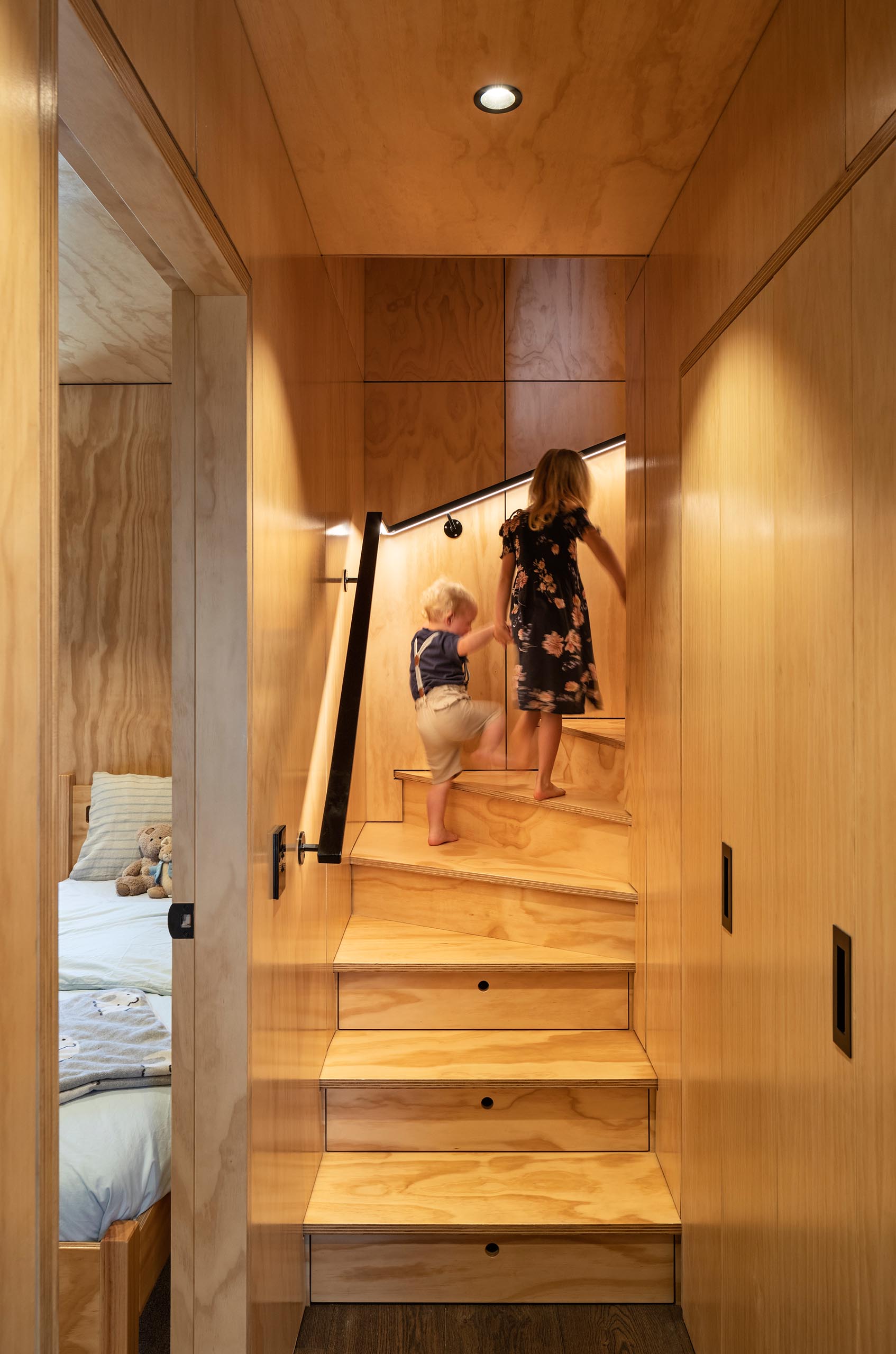 Upstairs is a double bedroom with an ensuite bathroom, an office, and storage space. "Built-in storage spaces were optimised – including shoe racks, hidden cupboards, draws within the steps of the stairs, and built-in shelving in the upstairs loft," says Barry.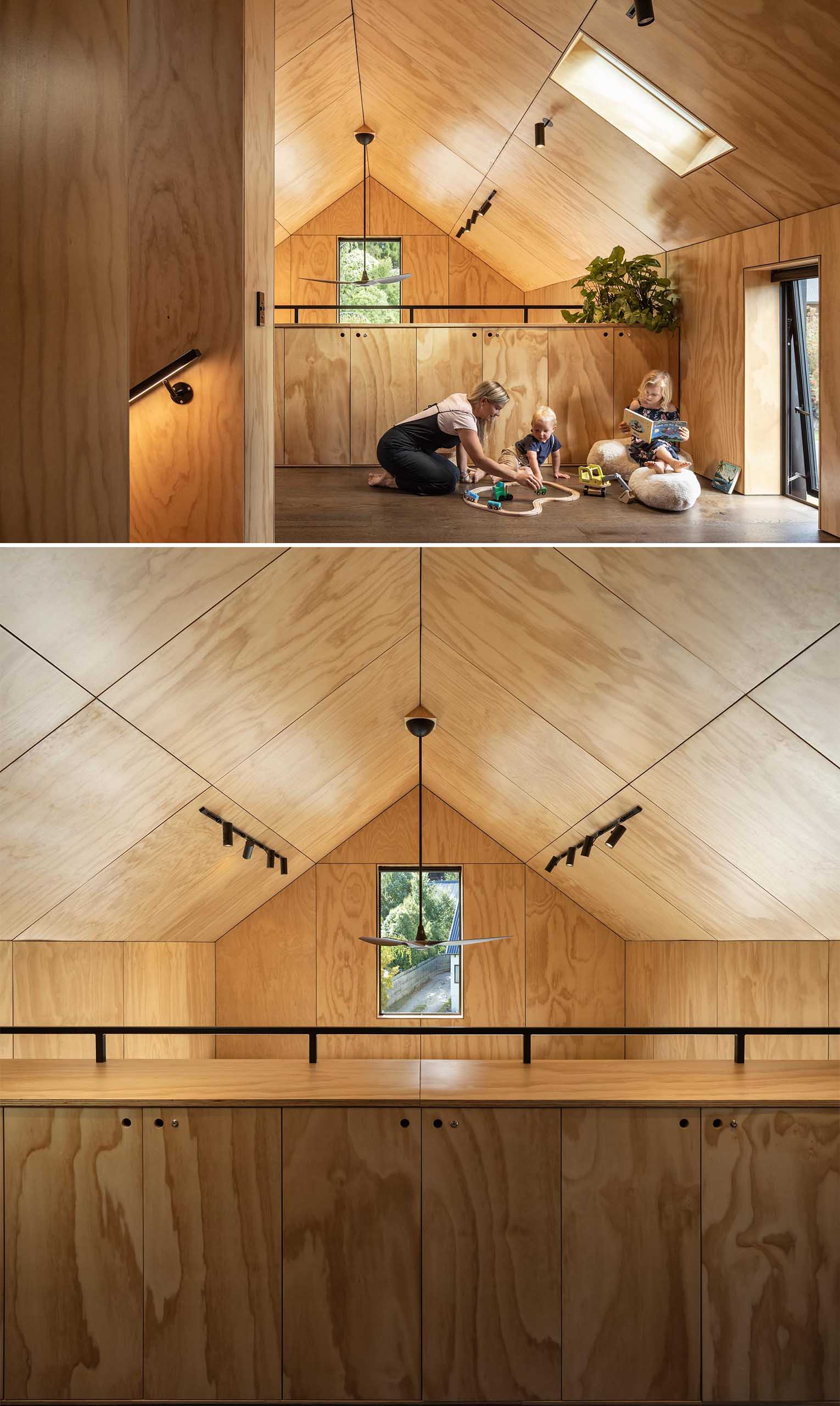 In the bedroom, a tall window provides views of the trees, while the wood walls and ceiling add a warm and cozy touch.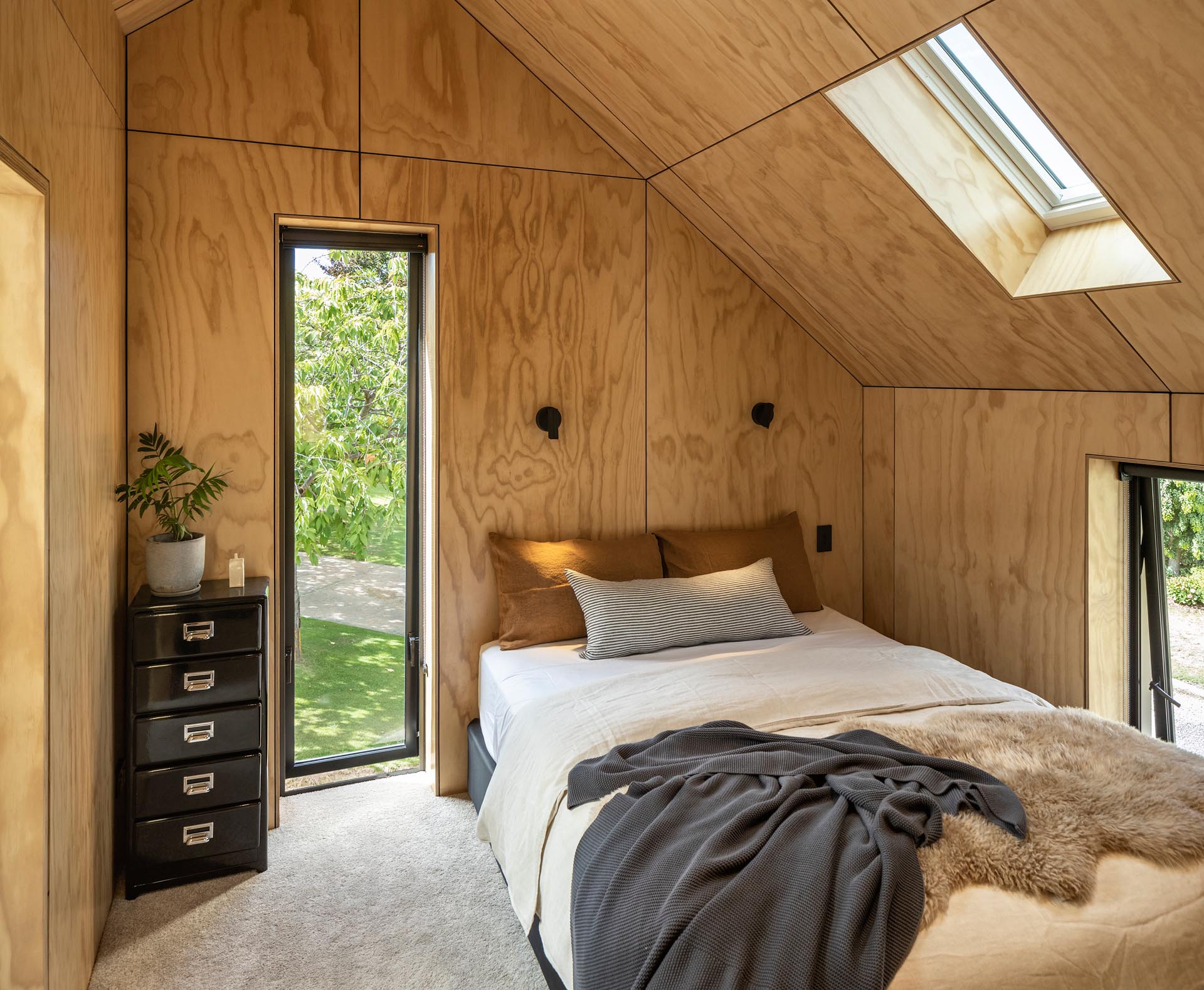 The compact bathroom is reminiscent of a Japanese spa with floor to ceiling, stone-look tiles.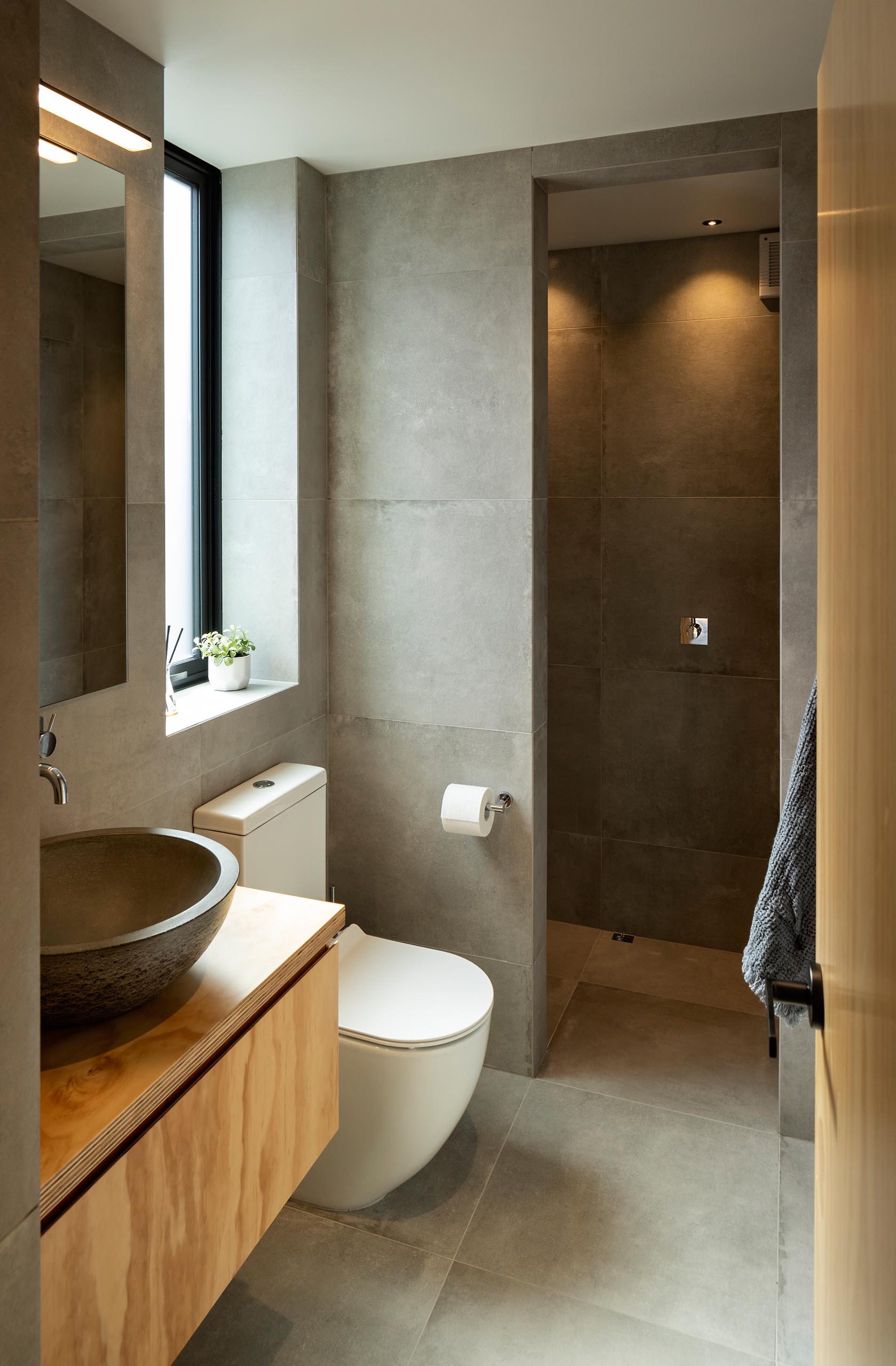 Photography by Simon Devitt | Architecture firm: Condon Scott Architects | Project Architect: Barry Condon