Photography by José Hevia
Small bedrooms often mean you have to sacrifice some of the things you'd like to include. You might have room for a desk and a bed, but no shelves. Or maybe you can fit in a bed and some shelves, but no desk.
This was the issue Spanish architecture and interior design firm BONBA studio faced when designing a small bedroom in a Barcelona apartment.
The solution was including a three-in-one unit in the bedroom design to save on space. The unit includes a bed frame, a desk, and a shelving unit.
A platform supports the single mattress, a shelf above the bed provides the perfect spot to plug in a lamp and rest a book, and a fold down door with a second and third shelf above and below it creates a convenient desk that can be folded away when work is done.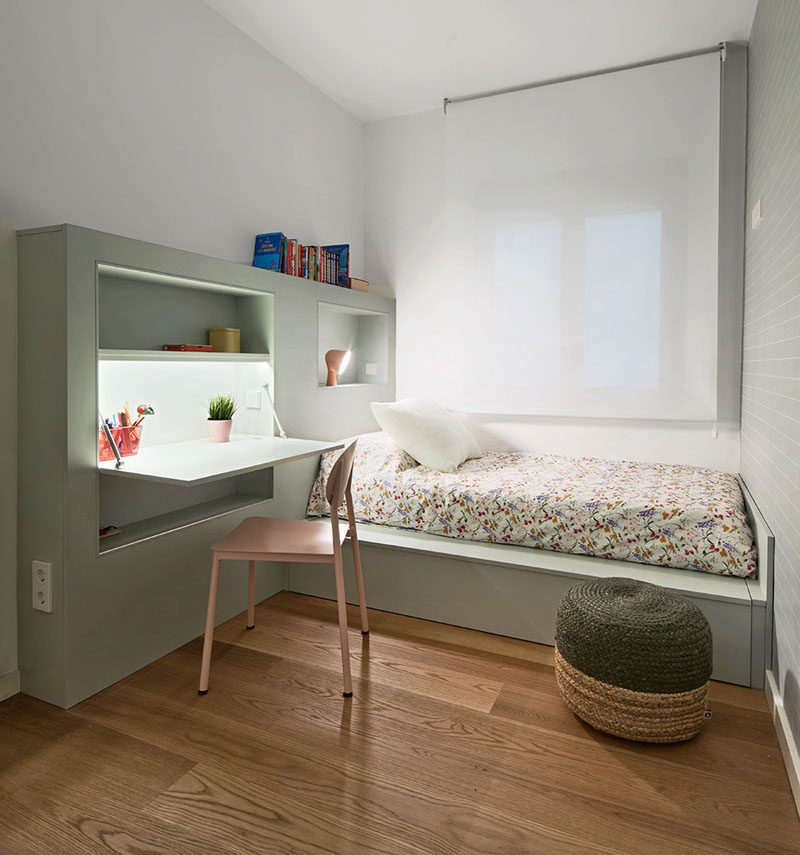 Photography by José Hevia