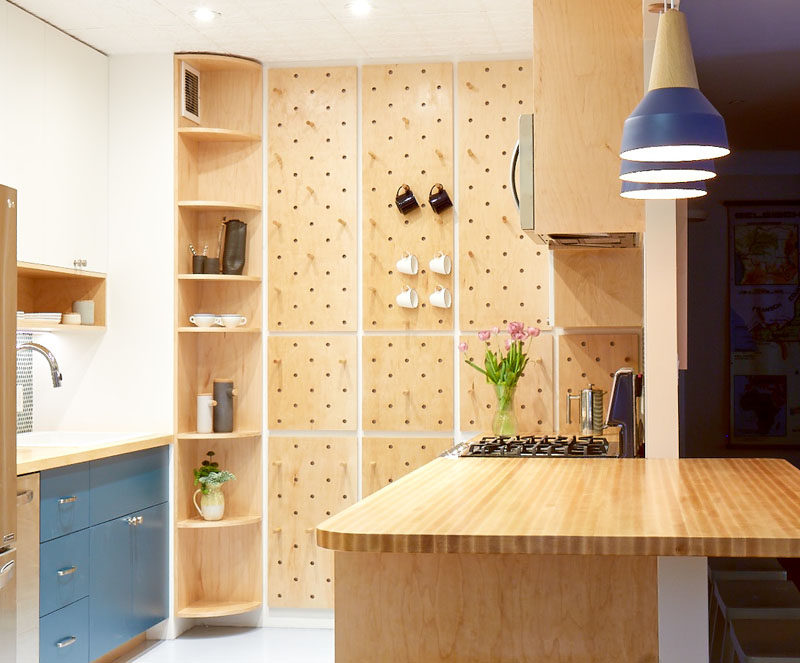 Photography by Perry E. Hall
Brooklyn-based Handwerk Art and Design, have designed the remodel of this kitchen in an apartment in New York.
Their clients came to them and explained that they "wanted a kitchen that was finely tuned to their space and way of living, and were suspicious of off-the-shelf cabinets and how well they might perform in a small New York City kitchen."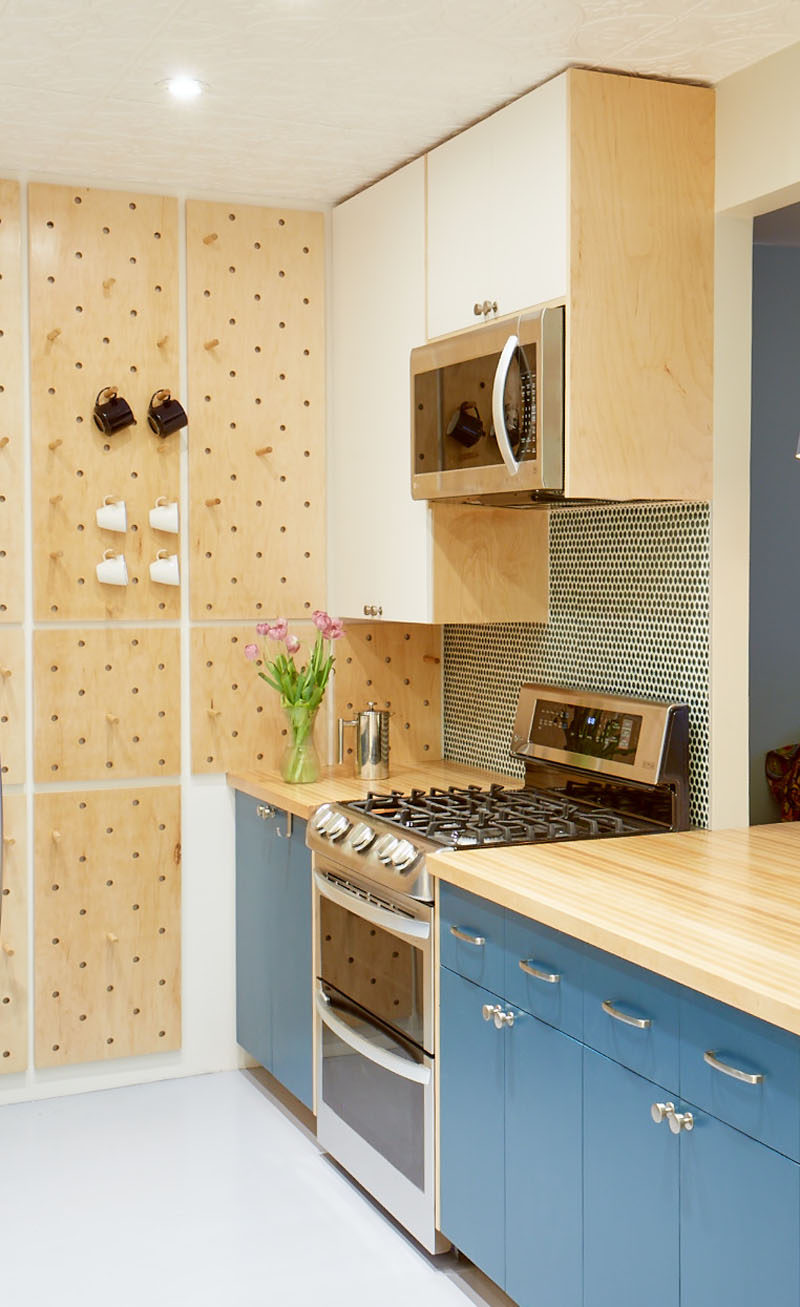 Photography by Perry E. Hall
---
The designers starting with a study of their cooking habits and spatial needs, and then they designed a set of custom cabinets for the whole kitchen that placed everything specifically and precisely.
---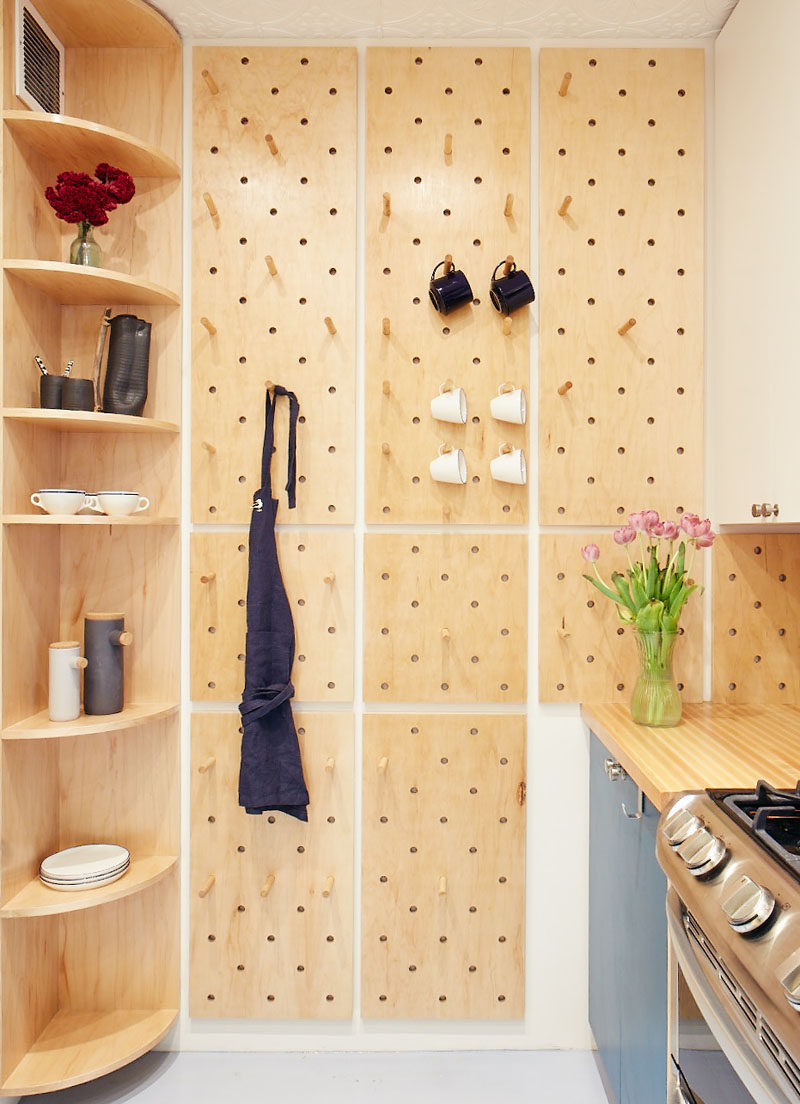 Photography by Perry E. Hall
---
Instead of having a plain wall at the end of the kitchen, they installed a collection of wood pegboard sections, that allows for extra storage and keeps everything within arms reach.
---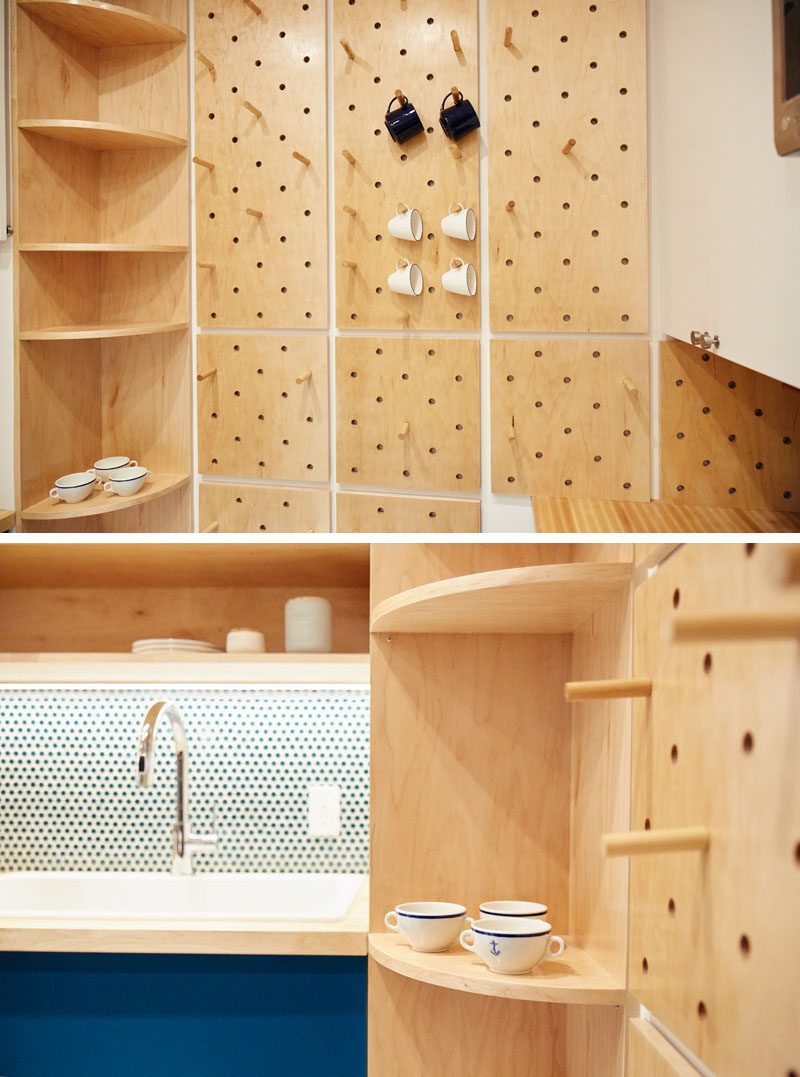 Photography by Perry E. Hall
---
Other open storage, including cubbies for frequently-used kitchen tools and spices, and a tall corner bookshelf, further increases the functionality of the space.
---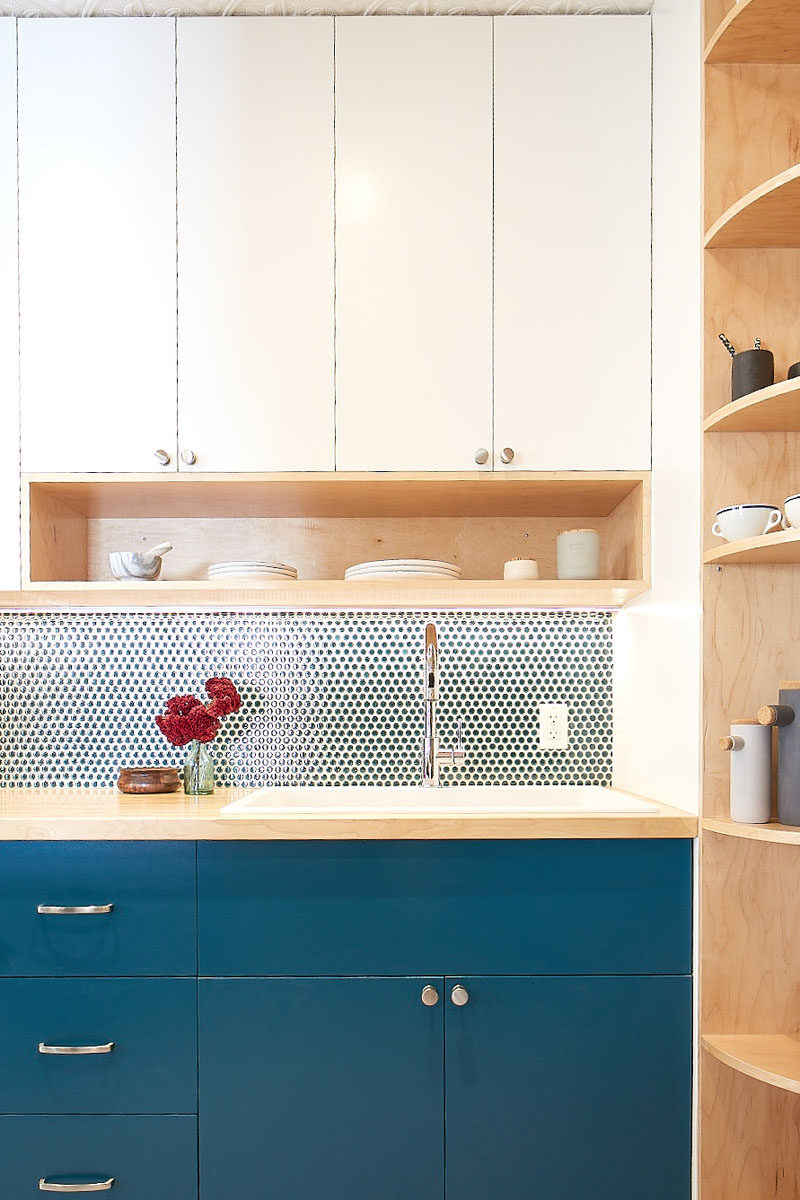 Photography by Perry E. Hall
---