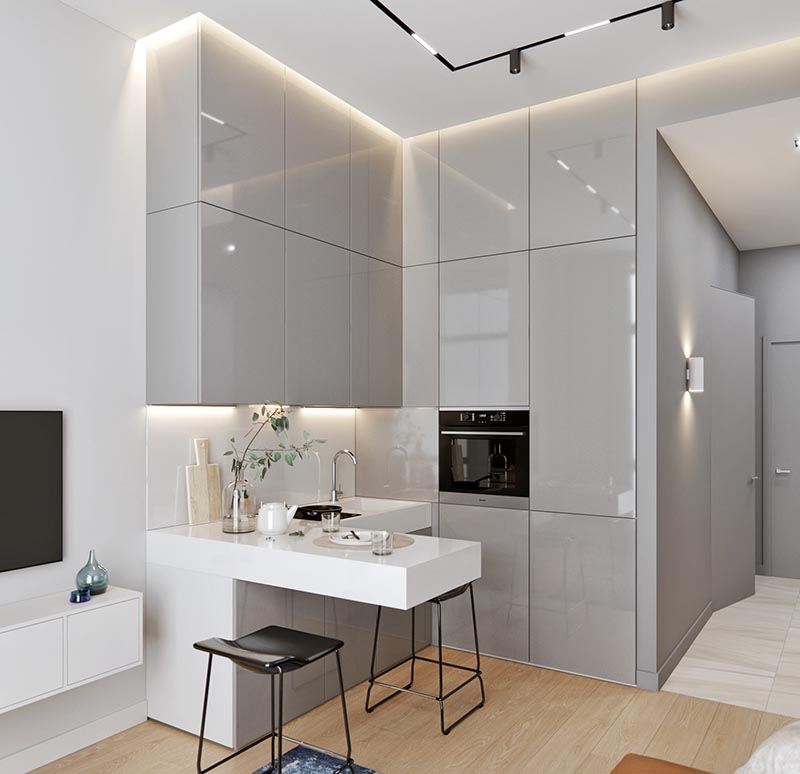 3d visualizer Andrey Karasev collaborated with interior designer Lena Liseva, to create a concept kitchen for a small apartment in Moscow, Russia.
Due to the available space, the kitchen was tucked into the corner adjacent to the living room. The minimalist hardware-free kitchen cabinets make use of the high ceilings to maximize the amount of available storage, while hidden lighting helps to keep the kitchen bright.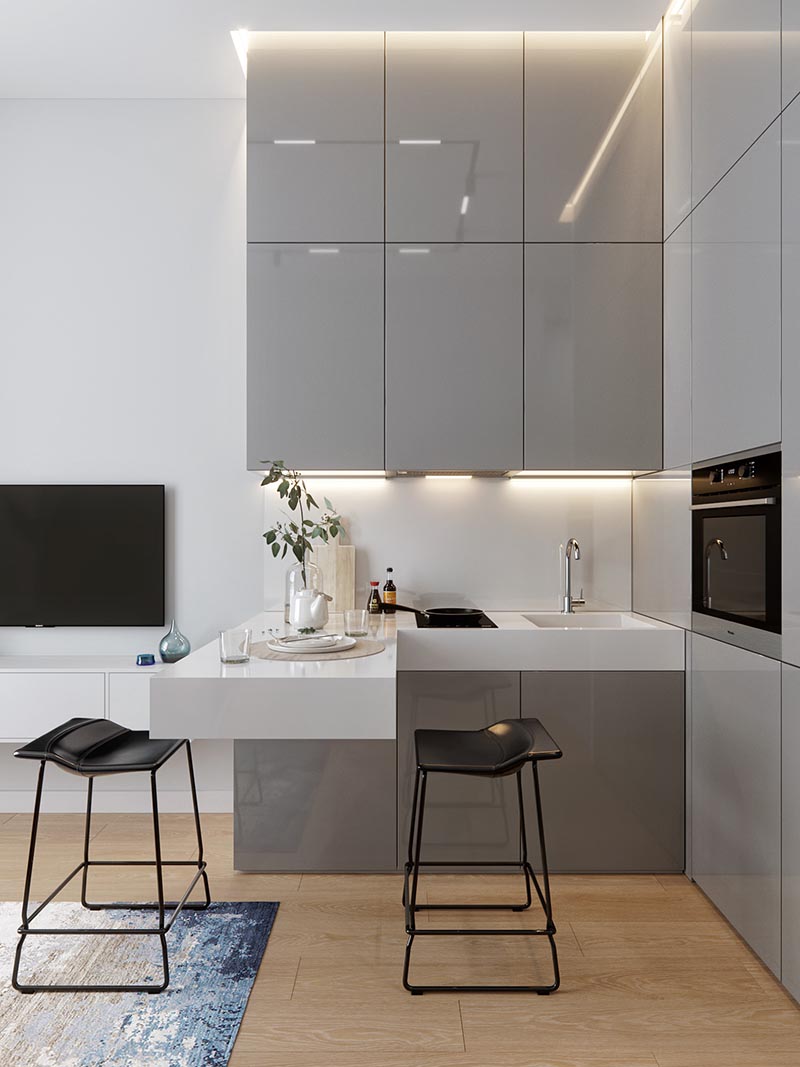 The designers decided to pair the grey cabinets with a white countertop and a matching white backsplash. The countertop has a deep square sink and next to it, a two burner cooktop.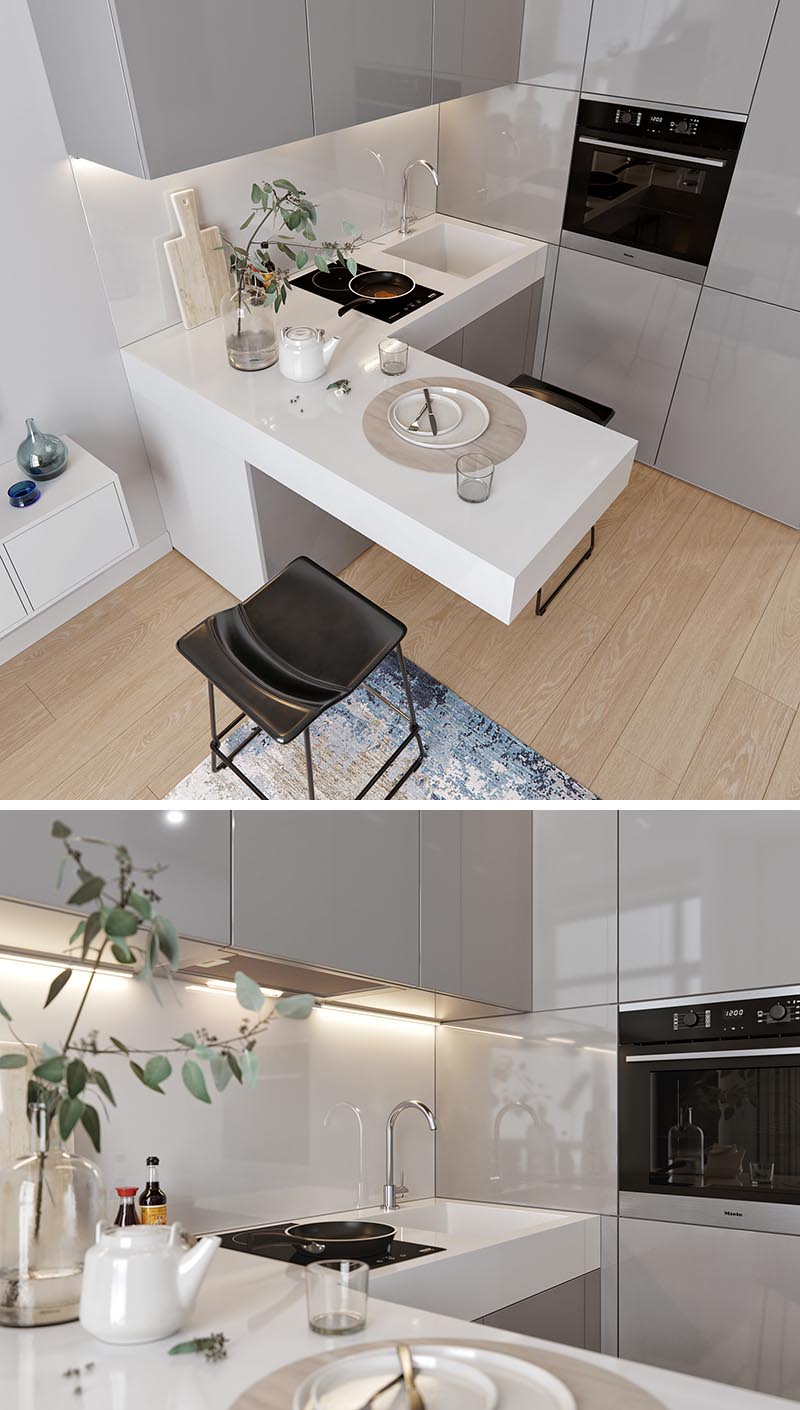 The L-shaped countertop also has a cantilevered section that can be used for preparing food or as a dining table for two, as there's not enough room in the small apartment for a separate dining area.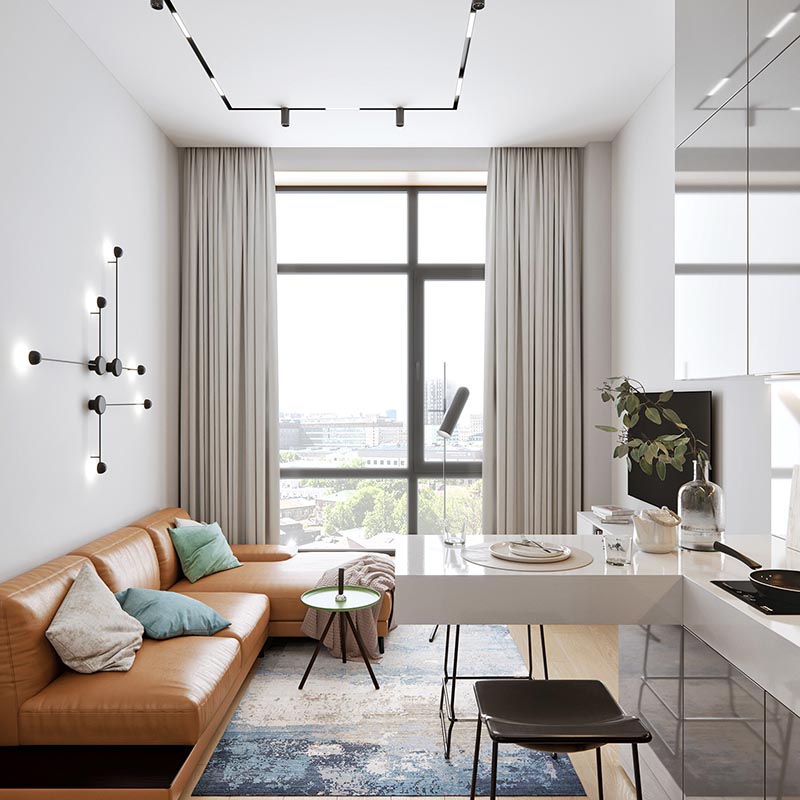 Hidden in plain sight is also the integrated fridge that has the door front matching the rest of the cabinets.