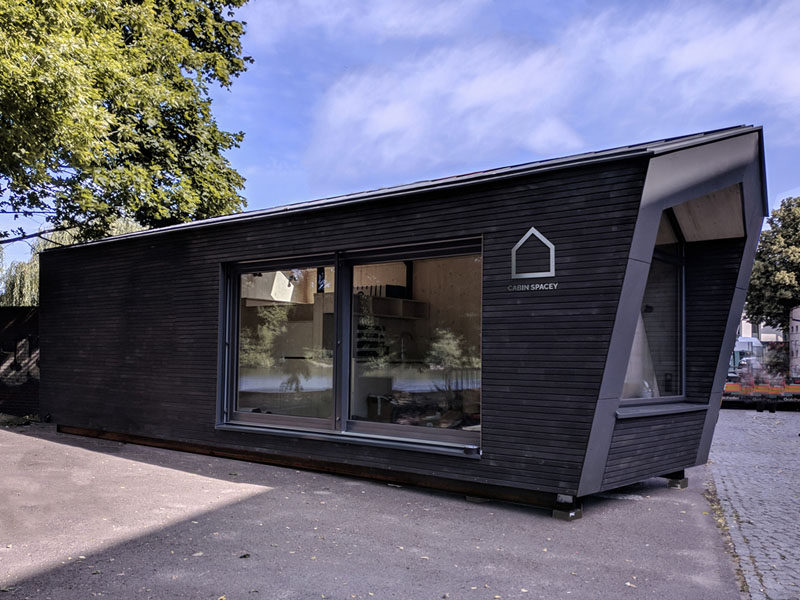 A team of designers have created Cabin Spacey, a small urban cabin in Berlin, Germany, that offers an alternative to typical rental apartments, and can be placed on an unused roof, urban wasteland, or parking lot.
The prototype, which is currently on the ground so people can view it easily, measures in at just 270 square feet (25 sqm), has a facade of pre-aged silver fir, and a bank of solar panels on the roof. The cabin is easy to install, and can easily be hooked up to existing utilities and infrastructures.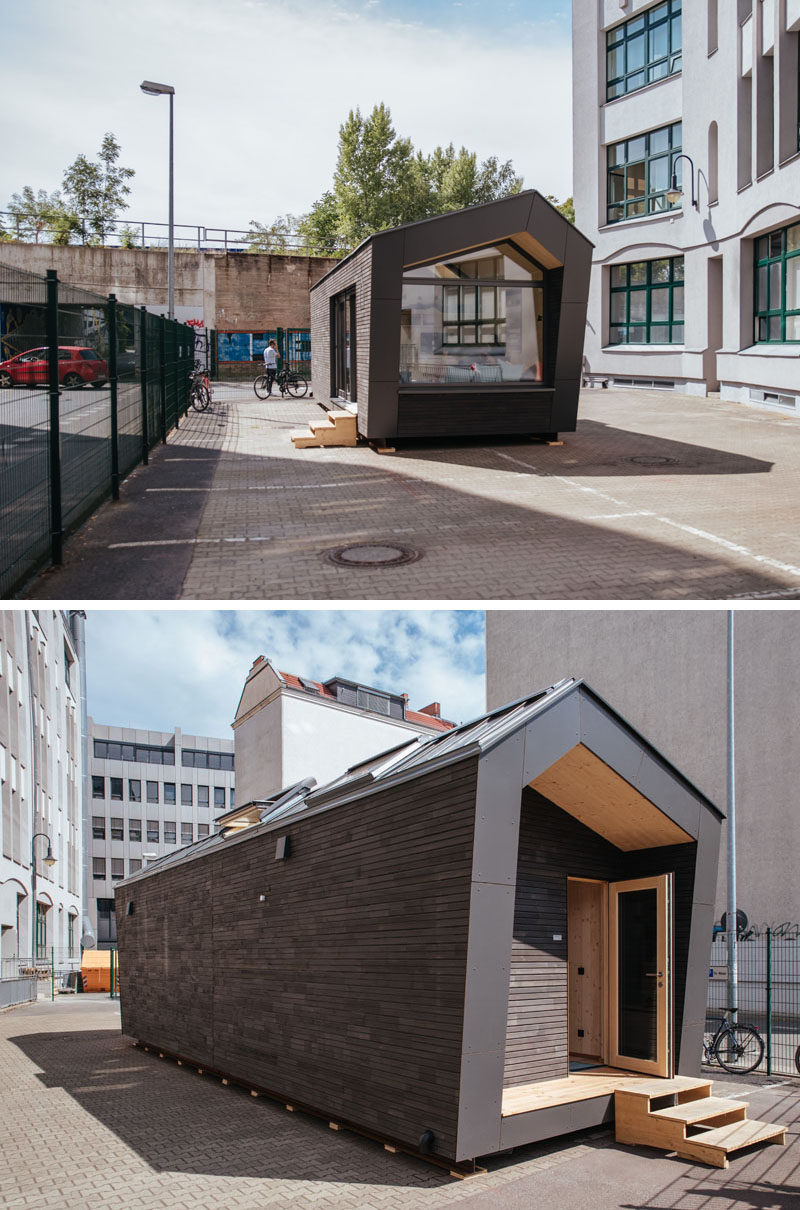 ---
Stepping inside, there's a wood-lined interior throughout, and a large window at one end of the cabin to make the living area feel bright and open. In the multi-functional lounge, there's a window seat that transforms into a guest bed, and a small dining area. In a small cabin like this, storage is a must, so the designers included storage under the window seat.
---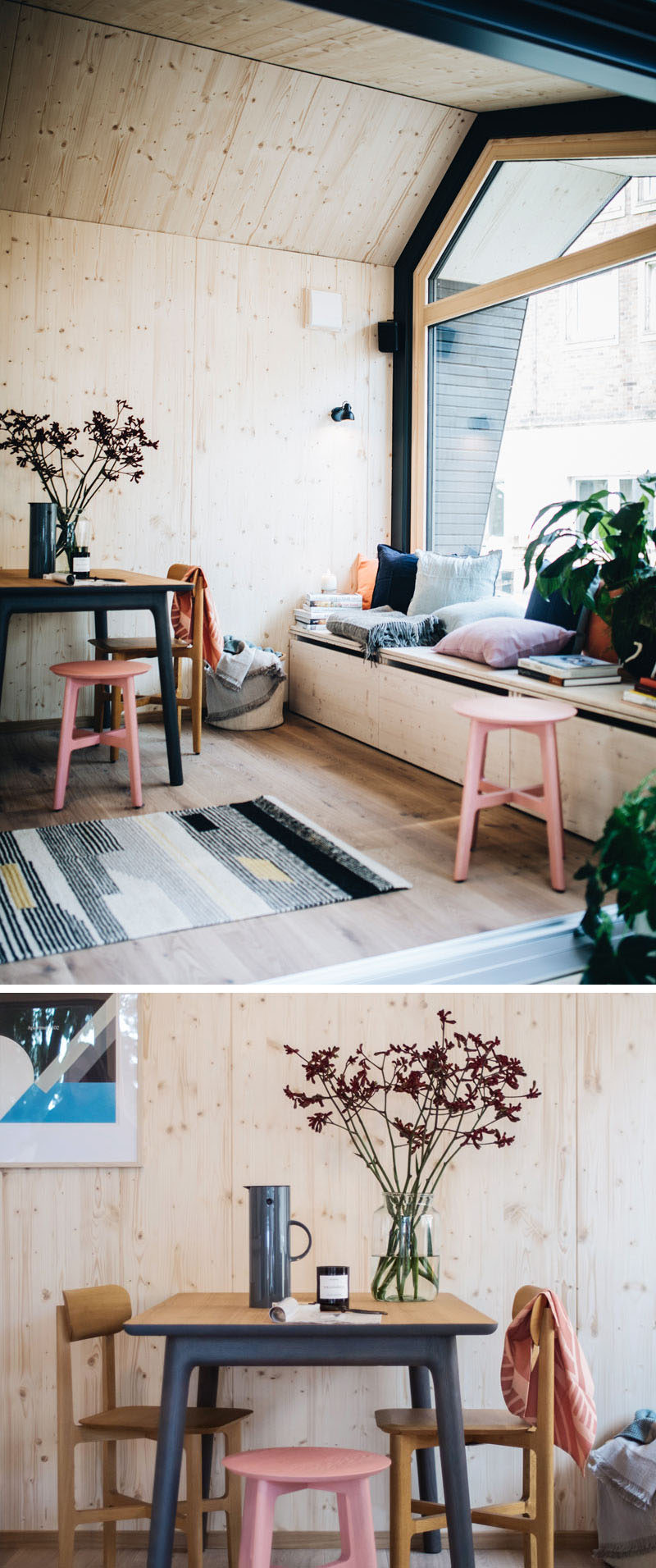 ---
In the small kitchenette, there's a regular size cooktop and a sink, while a fridge and washing machine are hidden within the cabinets below.
---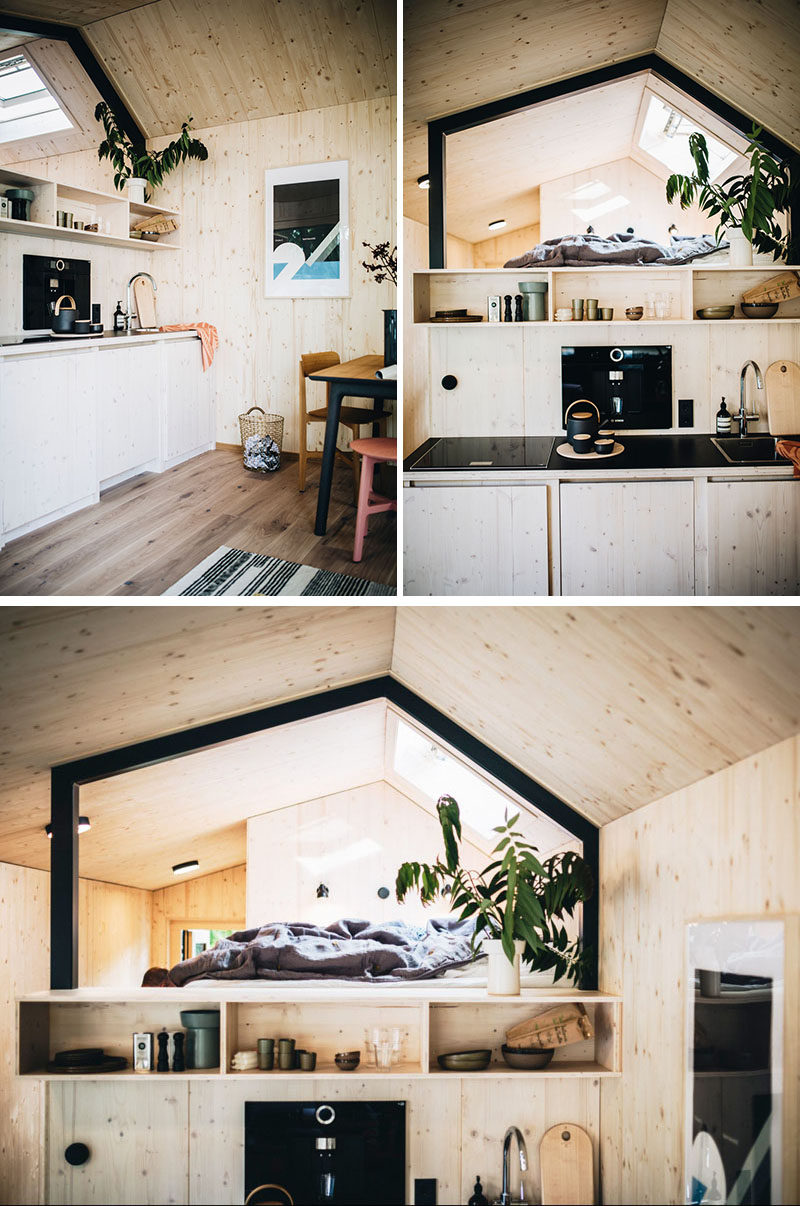 ---
Down the small hallway beside the kitchen, are stairs, also with storage, that lead up to the sleeping area.
---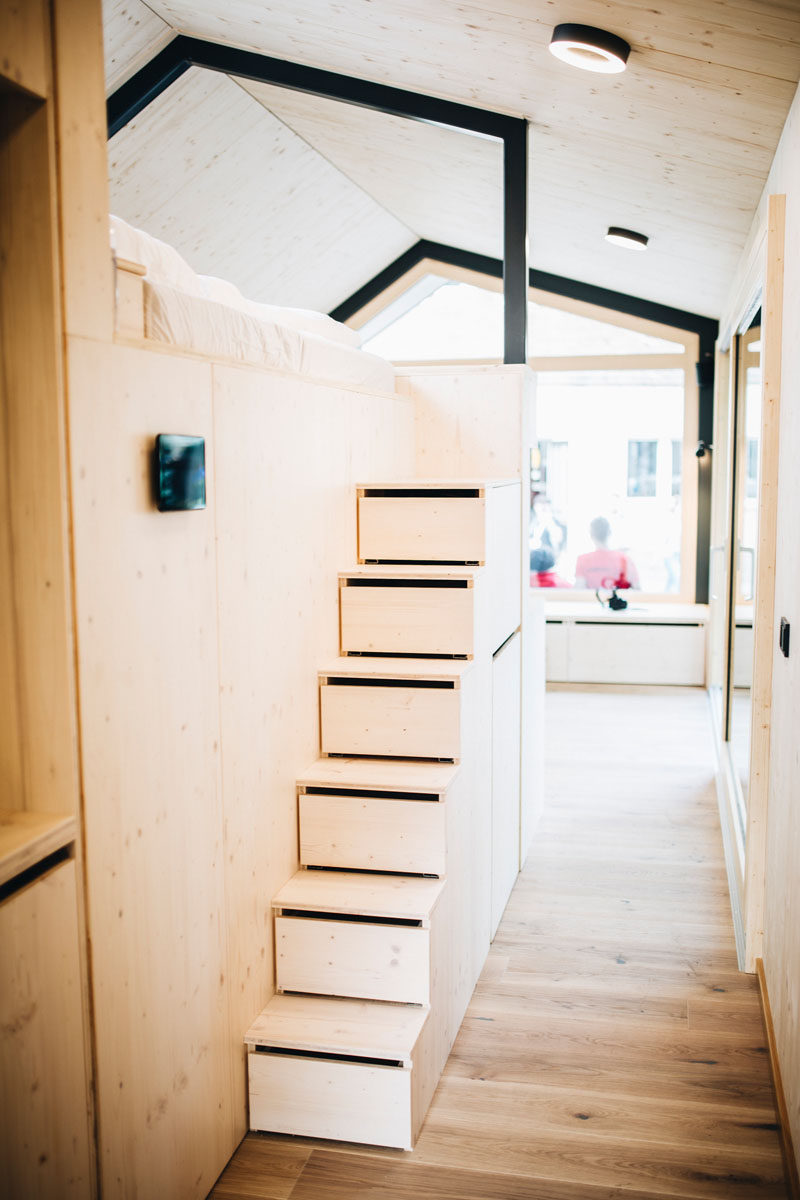 ---
The bedroom area, also known as The Commander Bedroom as it looks over the living area below, has a king size bed that's positioned to look out towards the stars through the skylight.
---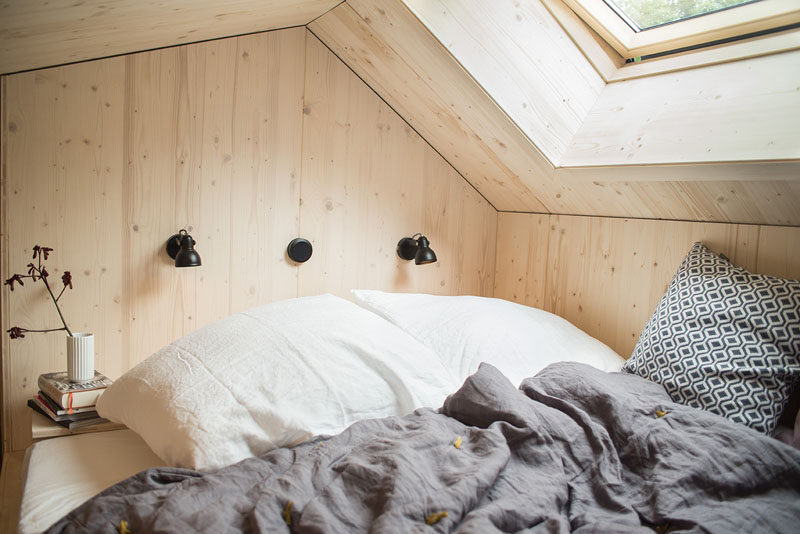 ---
The bathroom, located at the end of the cabin, has a walk-in rain shower, and natural light from the skylight is reflected in the small room by the mirror, helping to keep it bright.
---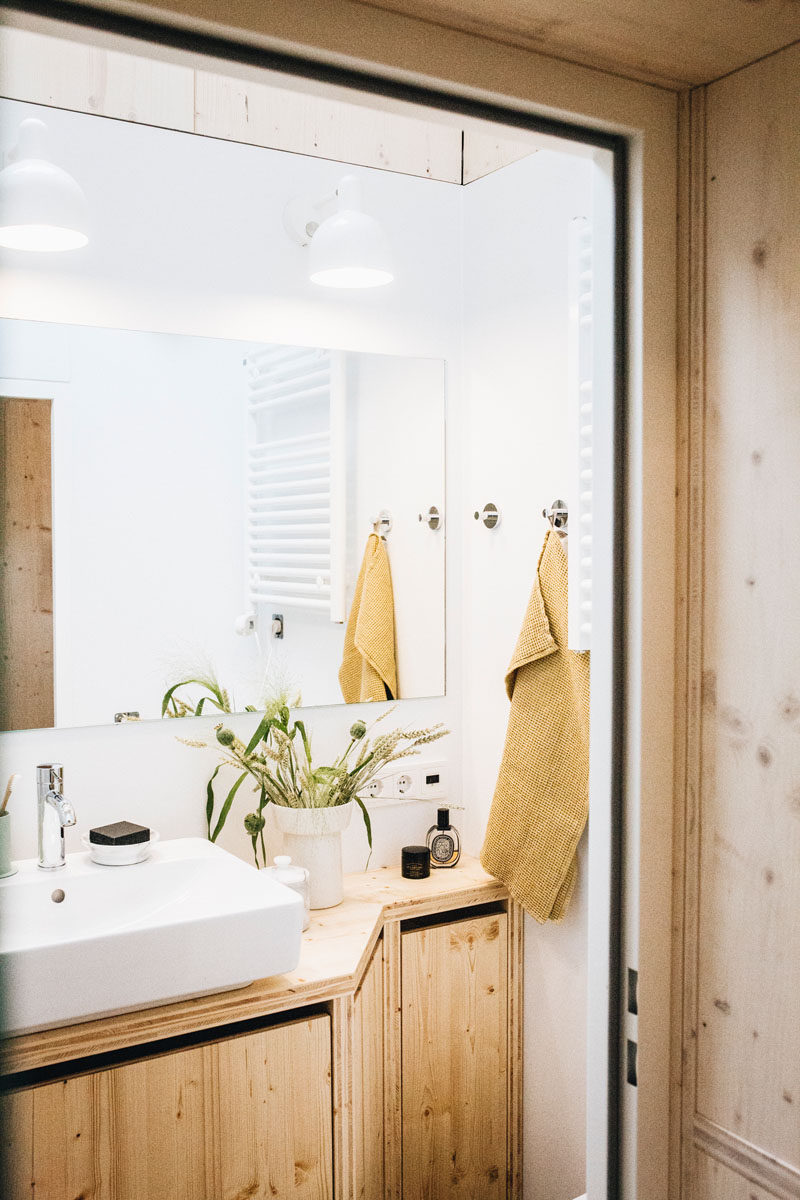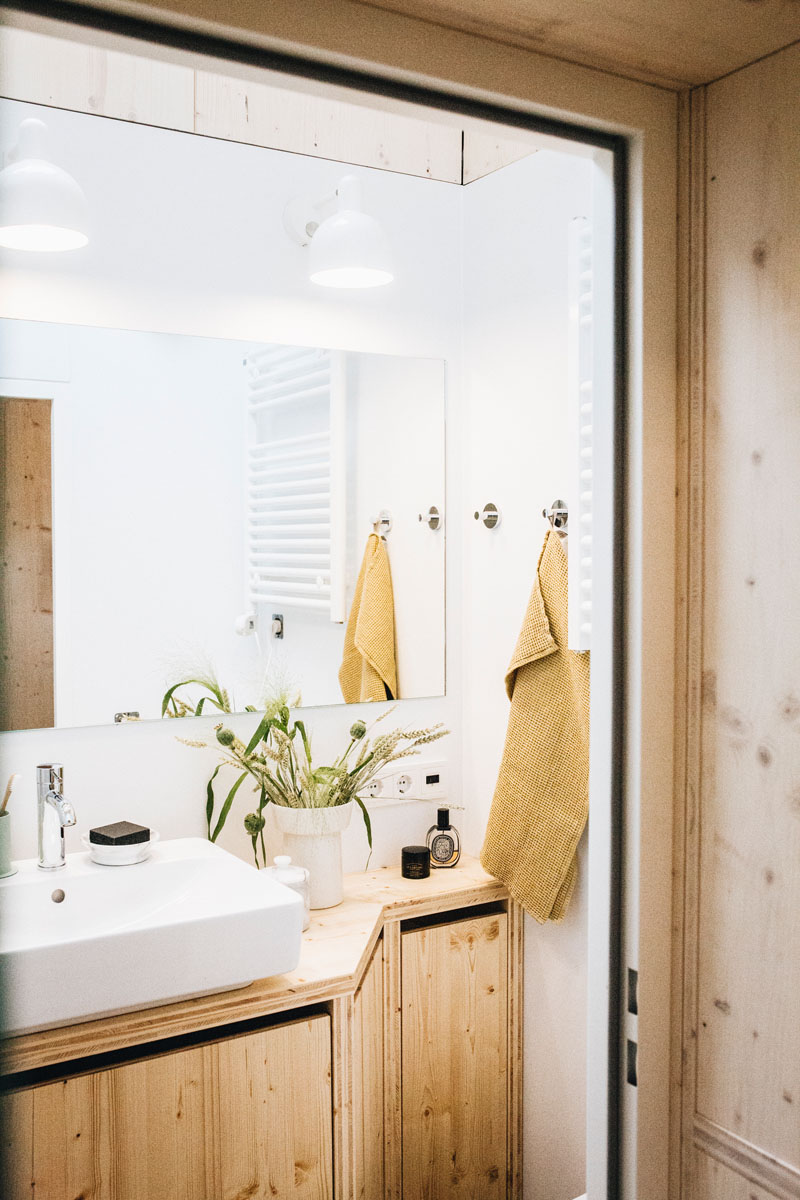 ---