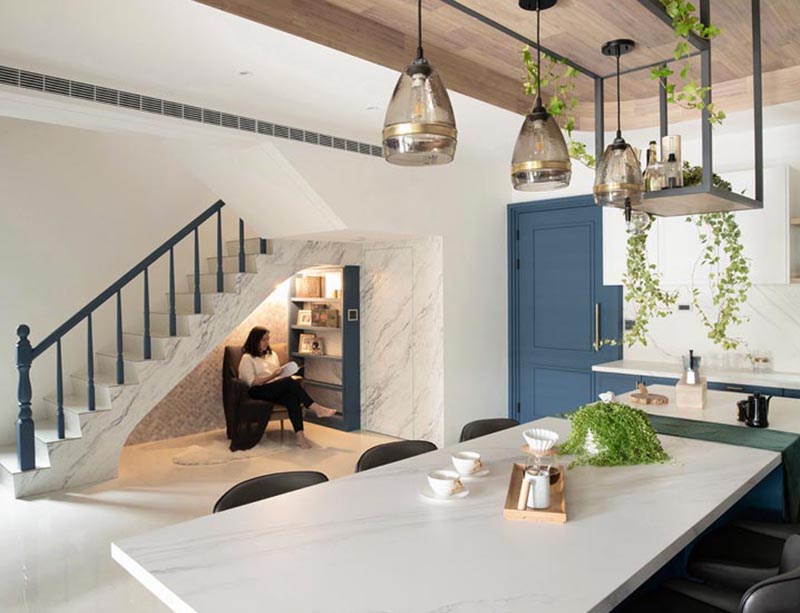 Han-Yue Interior Design Co. has completed the design of a house in Nantou city, Taiwan, that has a small reading nook under the stairs.

Instead of leaving the space underneath the stairs empty or hidden from view by a wall, the designers decided to make it a feature by including a custom-designed blue bookshelf that matches the stair handrail.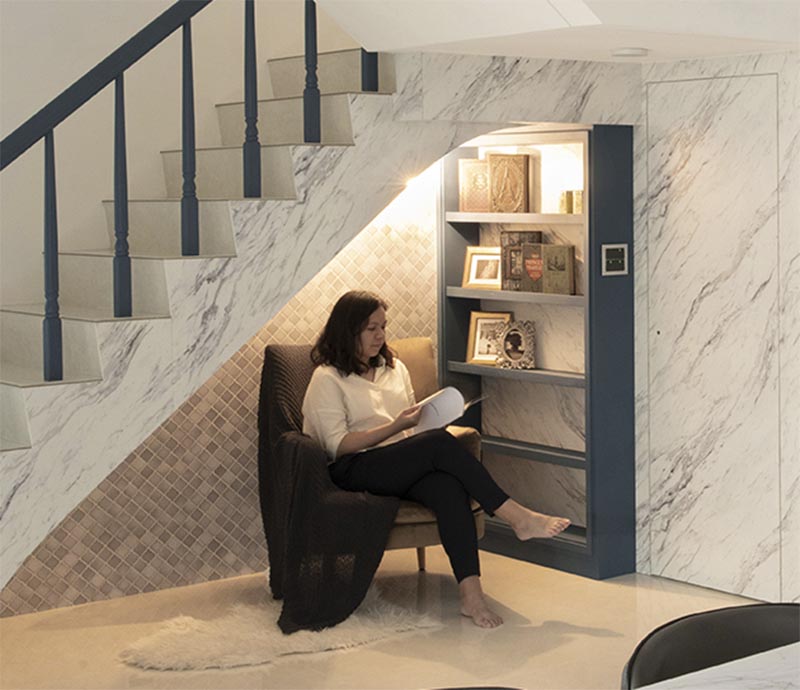 A small sconce was included to allow for some quiet reading at any time of the day, while grey tile was used to create an understated accent wall. A pair of outlets come in handy for charging devices. A comfortable brown armchair and a white rug add a sense of softness to the space.