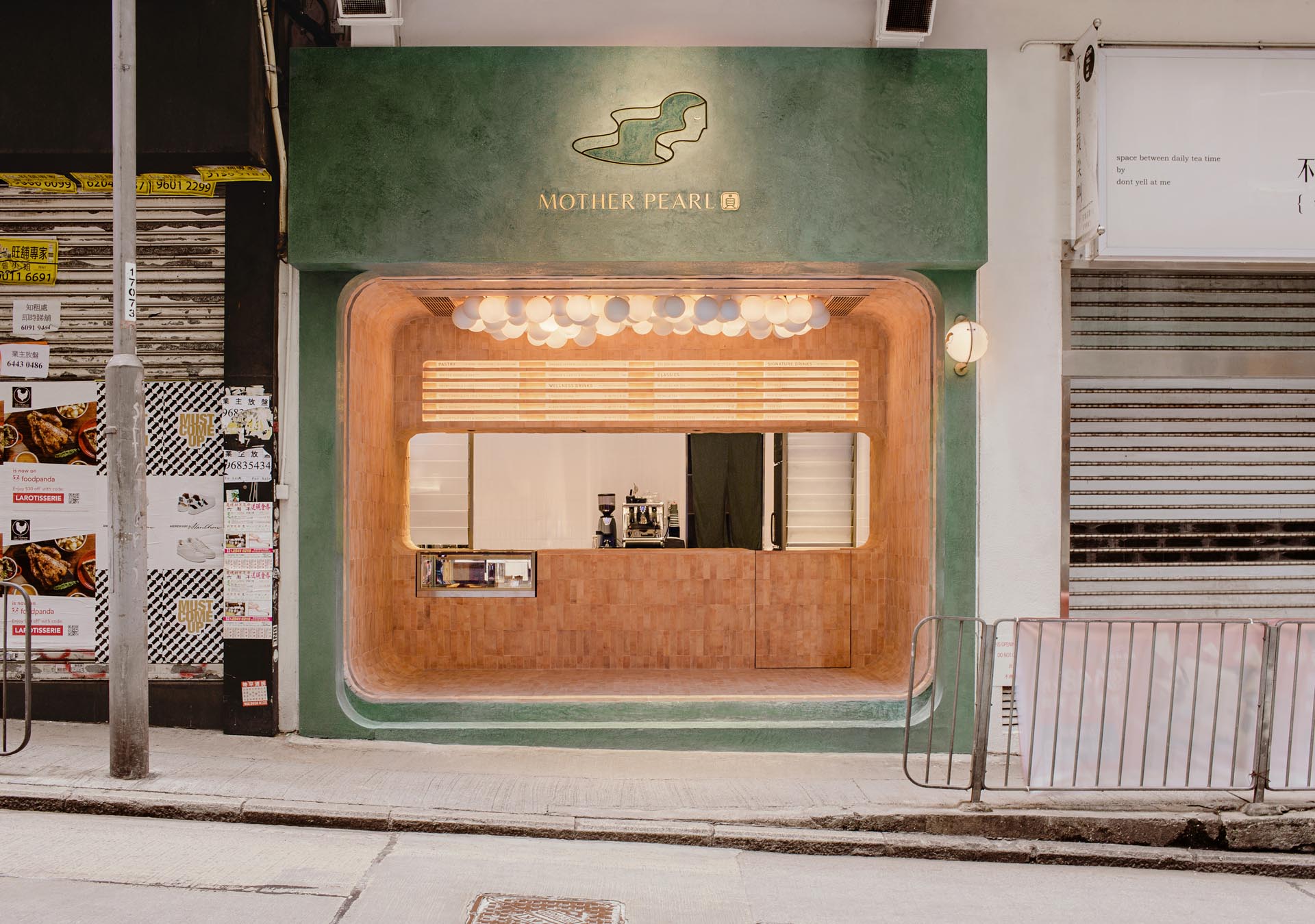 Design firm A Work Of Substance has completed Mother Pearl, a modern bubble tea house in Hong Kong, that measures in at just 350 square feet.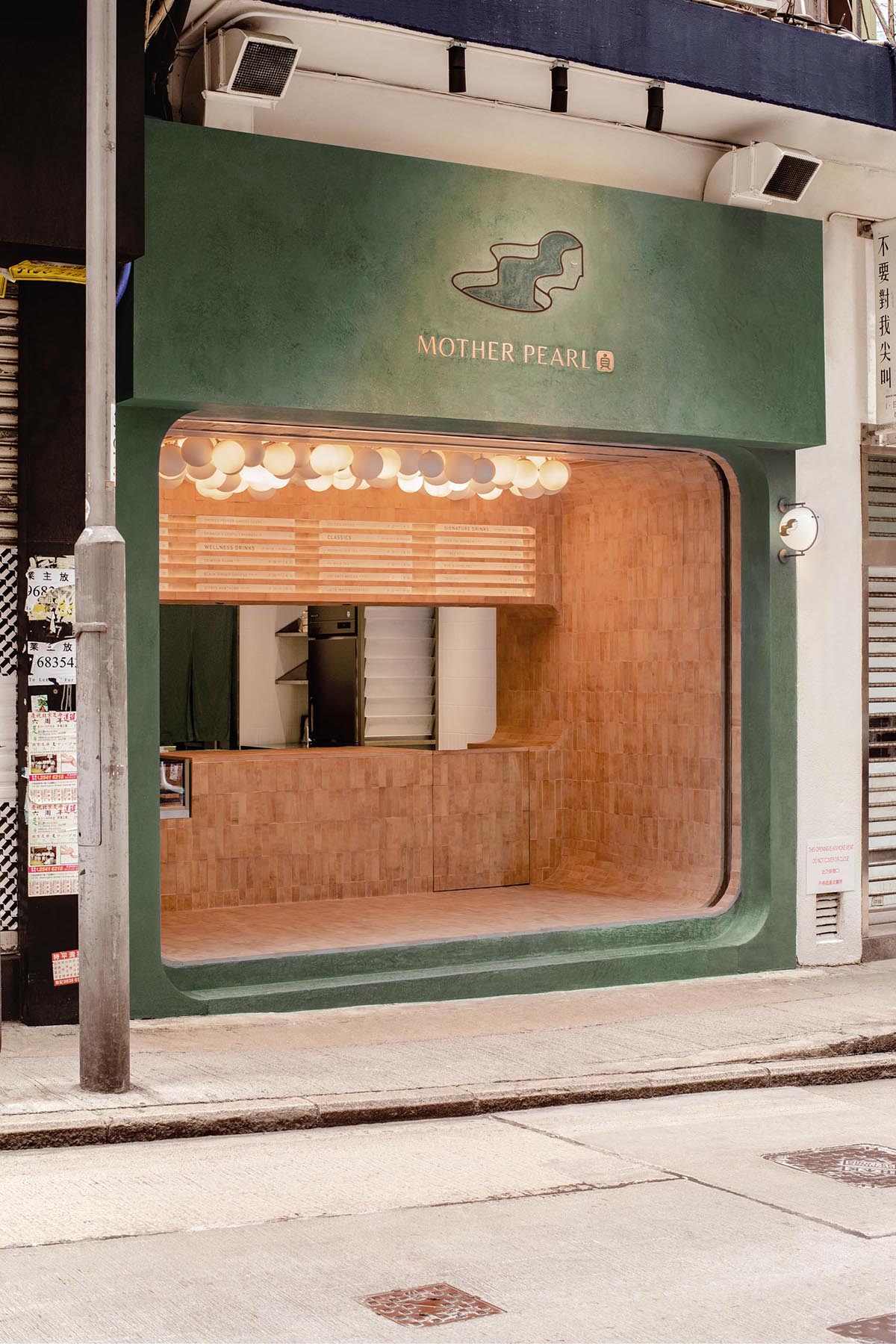 The dark olive green exterior stands out against the other shops in the area, with the logo highlighted on the facade.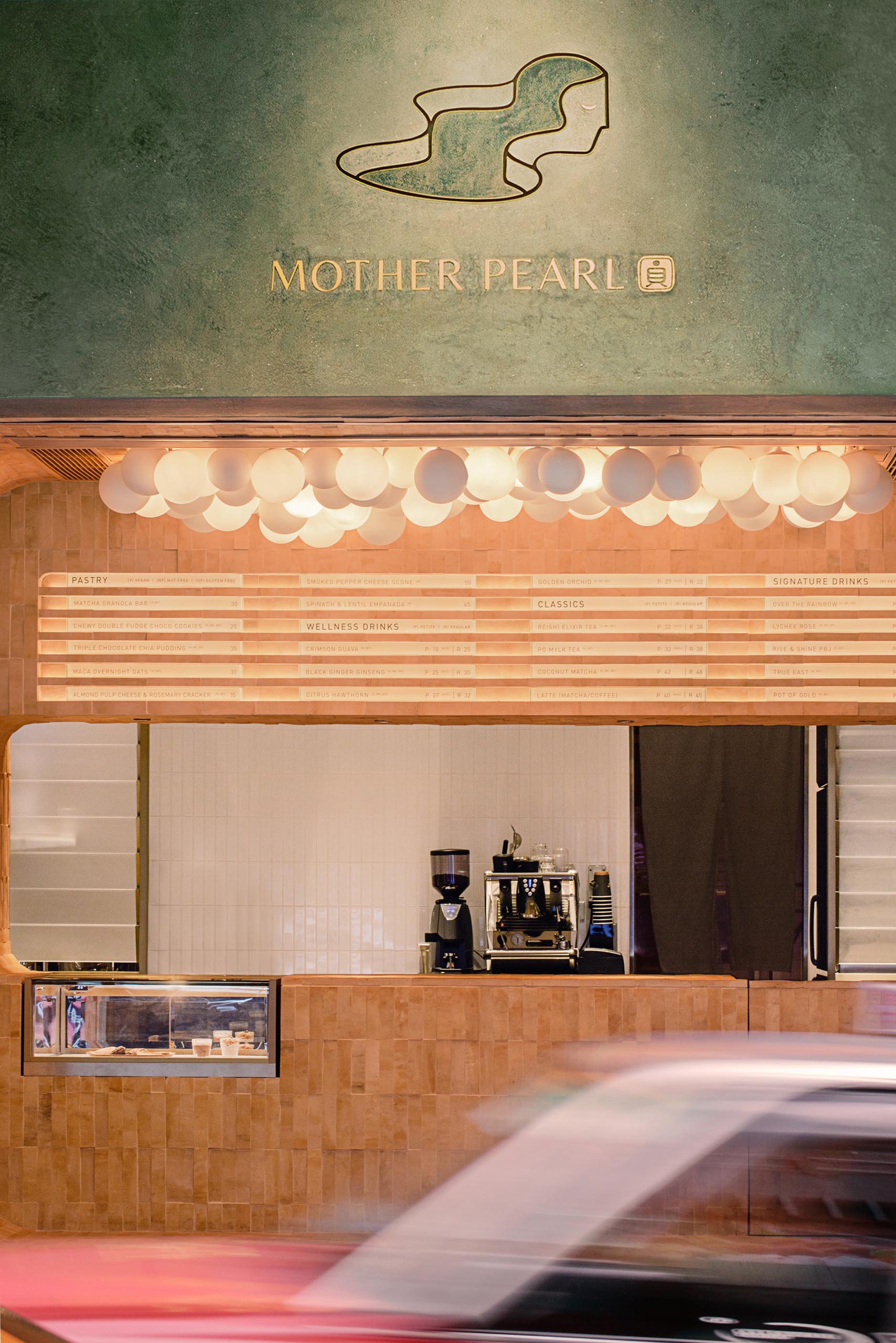 Globe lights attached to the facade with metal fixtures, show people passing by the name of the tea house and its logo.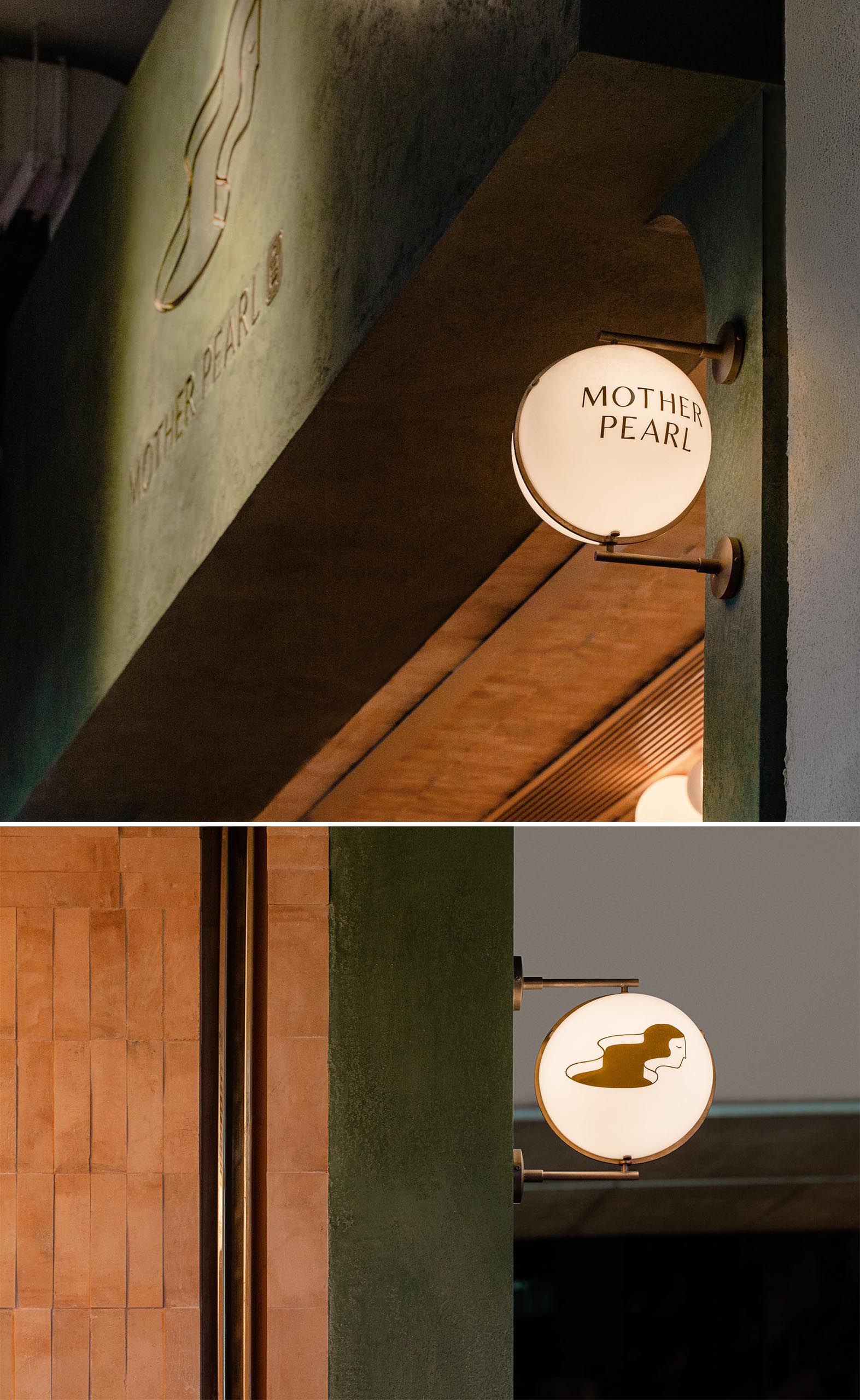 Sliding doors open and hide away within the walls.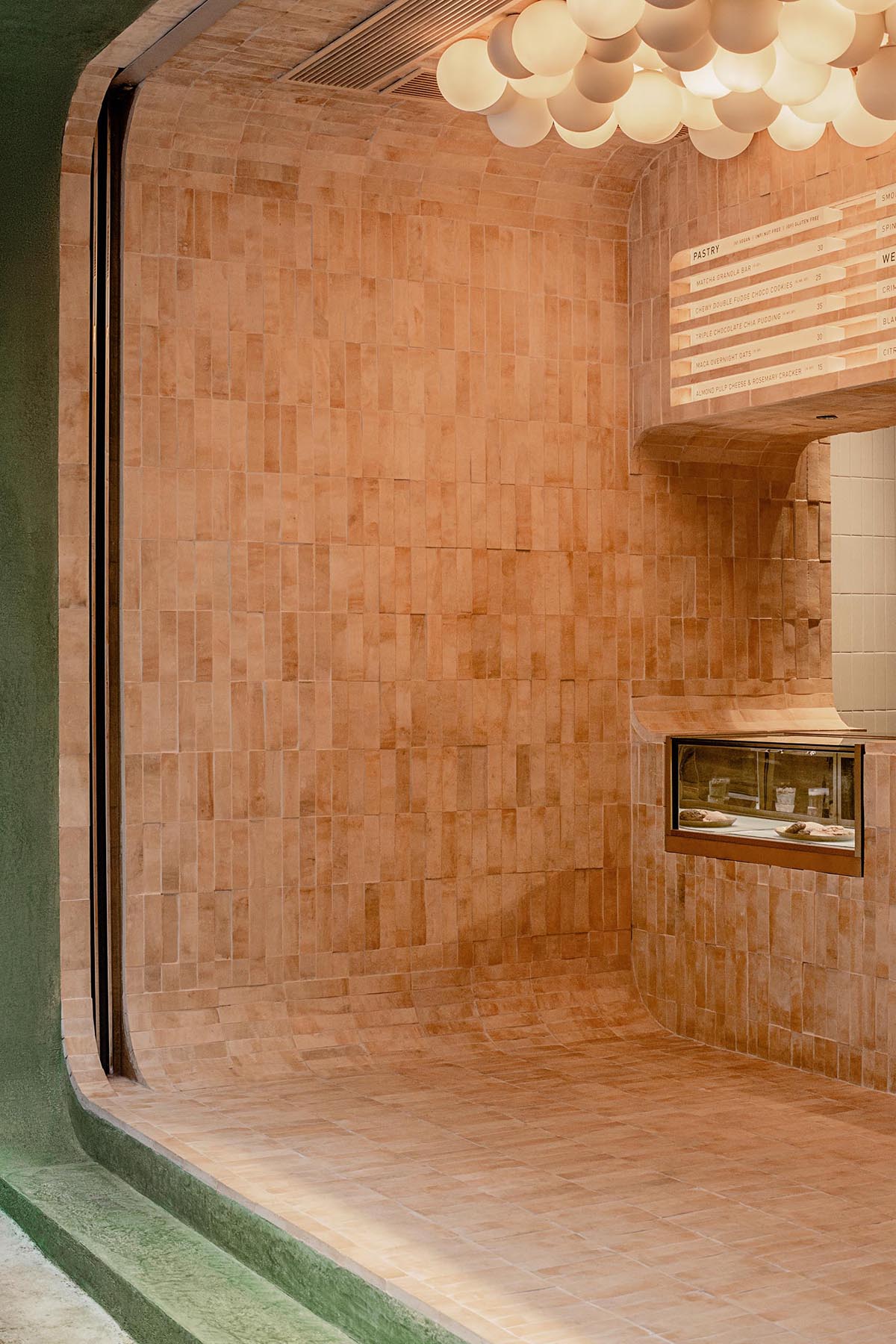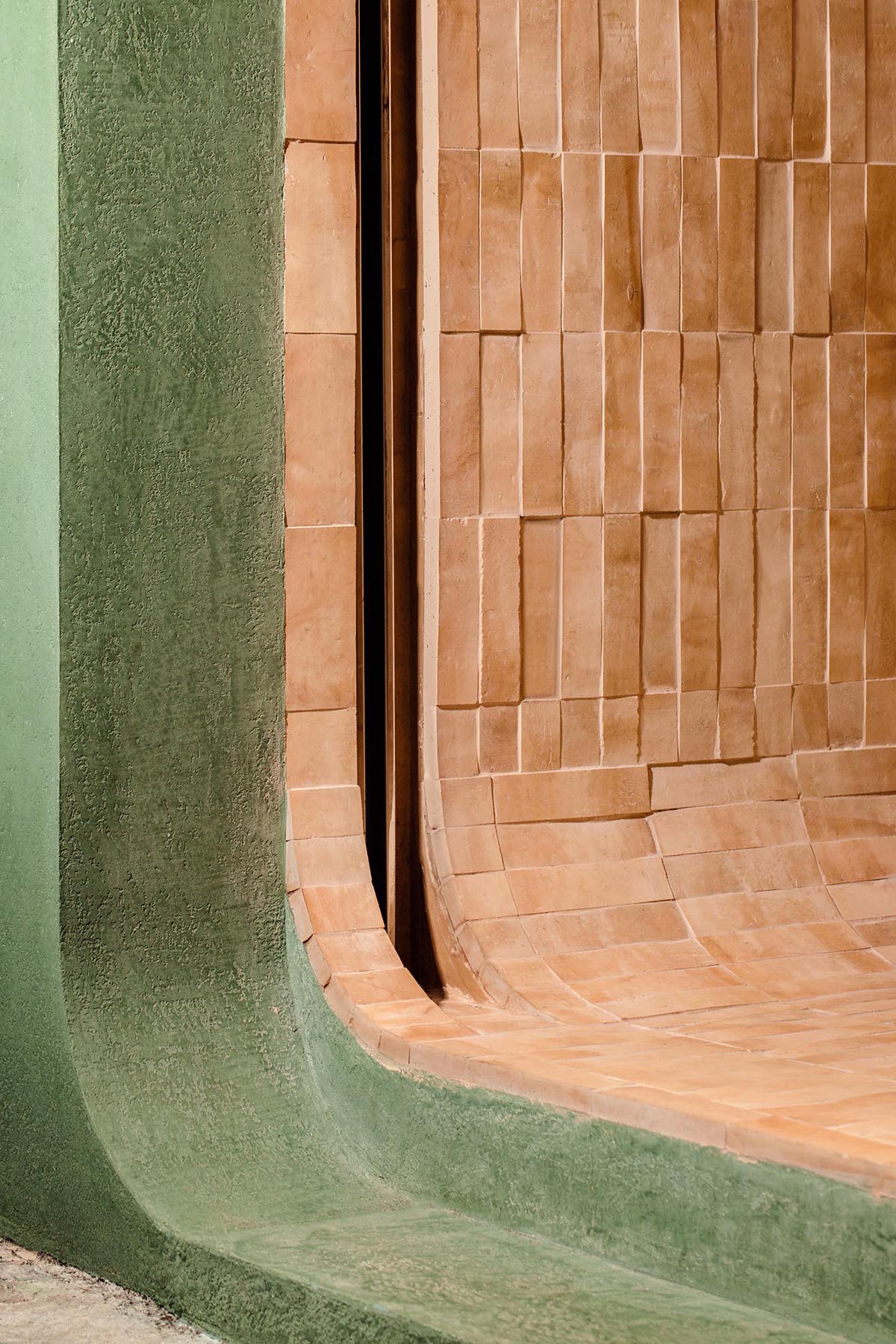 Lighting that resembles the pearls found in the bubble tea, decorate the ceiling and draw the eye upwards to the built-in menu board.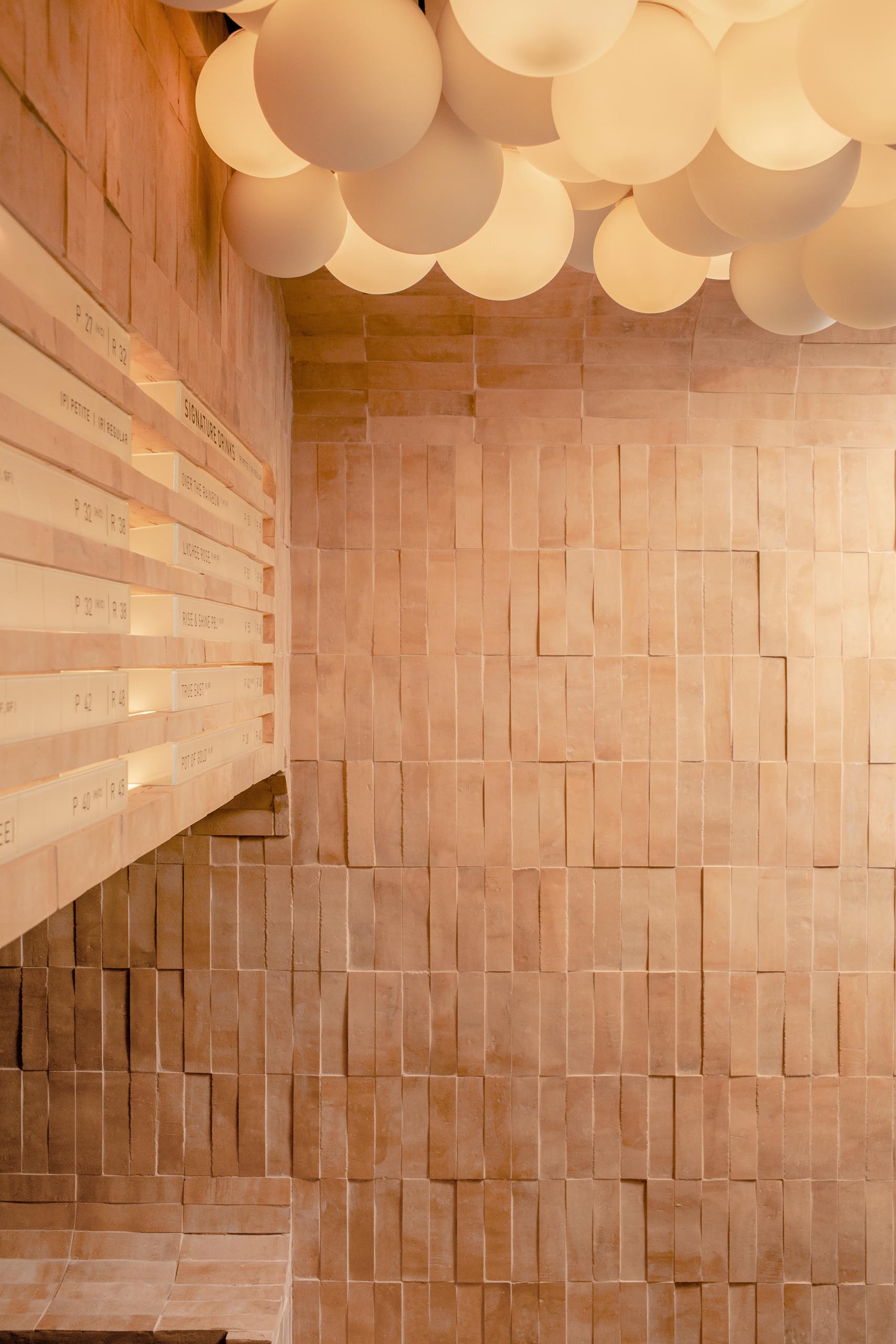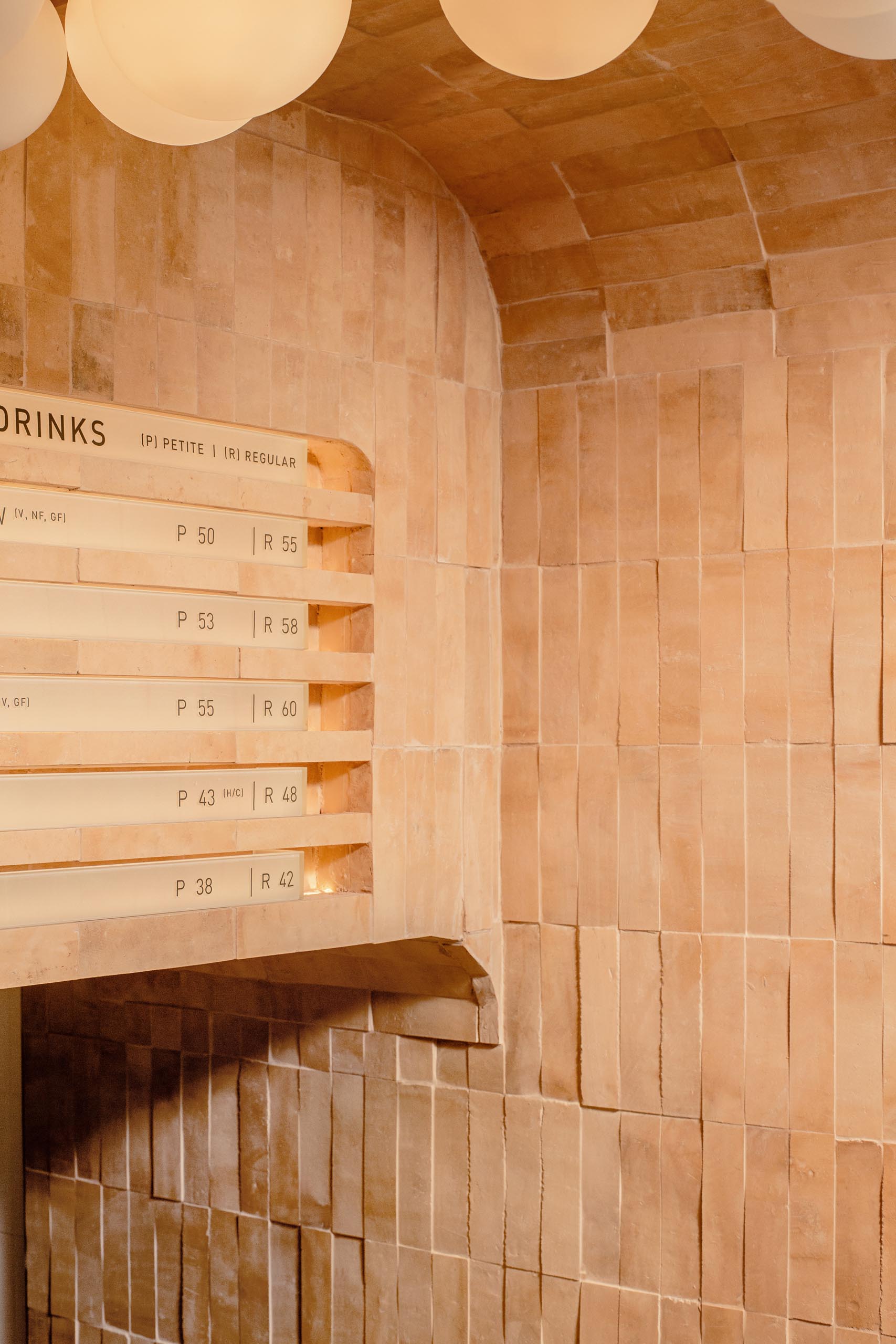 Earth colored tiles line the walls as well as the floor and the service area.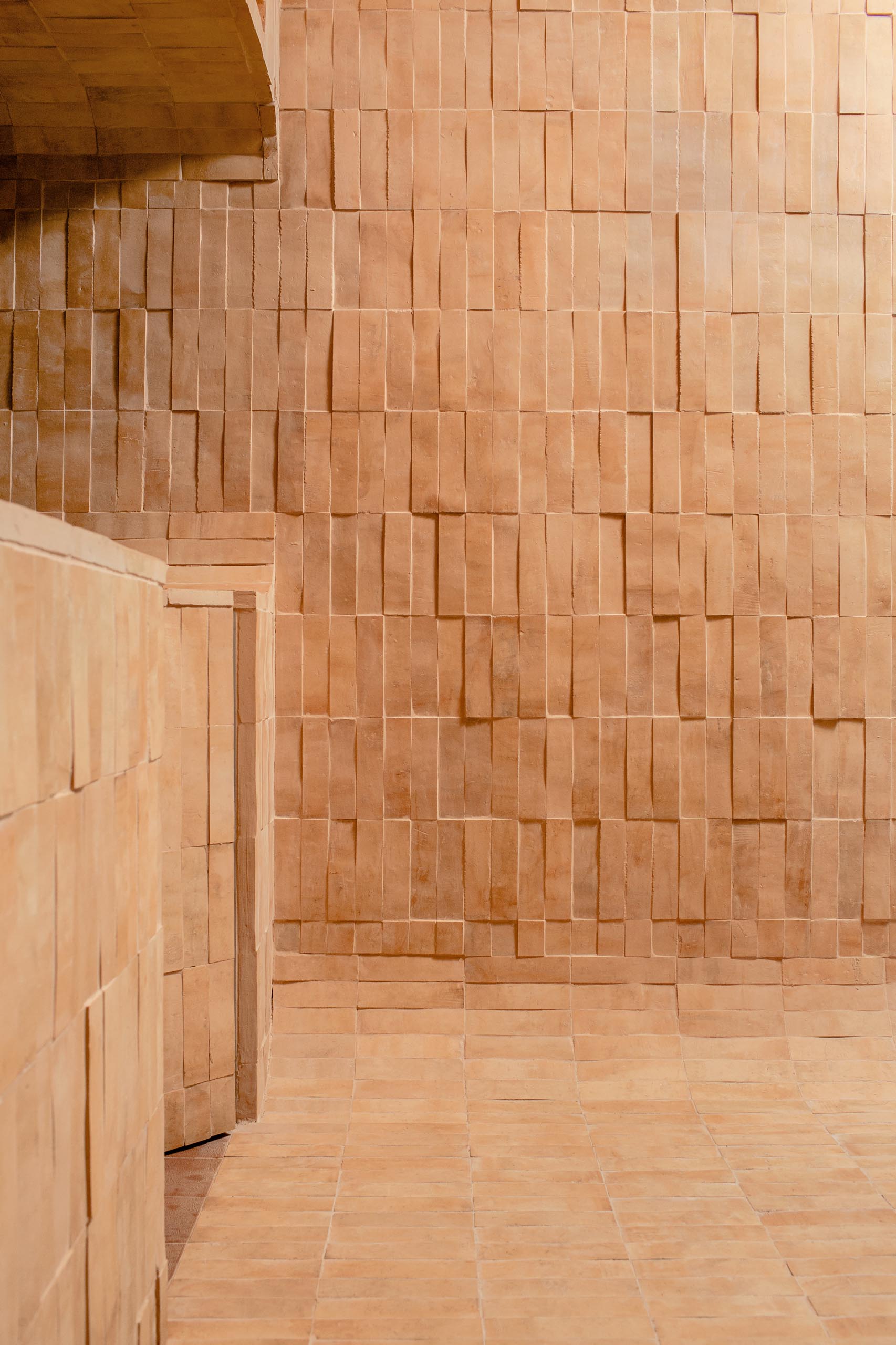 The designers also created the branding and packaging for Mother Pearl, as seen here in their cup design.