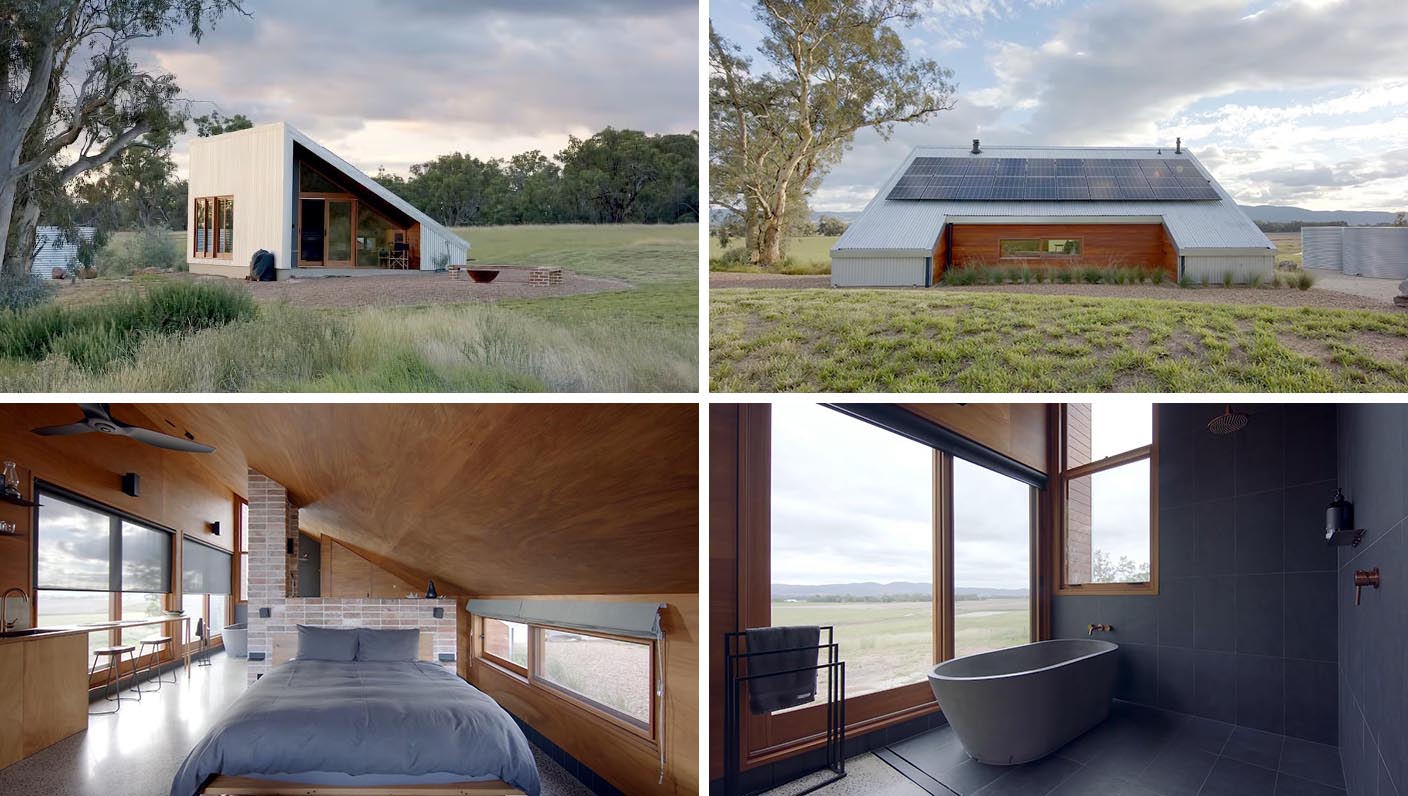 Steph and Oliver Gordon have created a small 430 square feet (40sqm) off-grid tiny home on their cattle farm located in Mudgee, Australia.
Designed by architecture firm CAARCH, the tiny home named Gawthorne's Hut, was created as an Airbnb property from the beginning phases, with the request to design a different and unique space, which would get them more exposure to guests due to its design.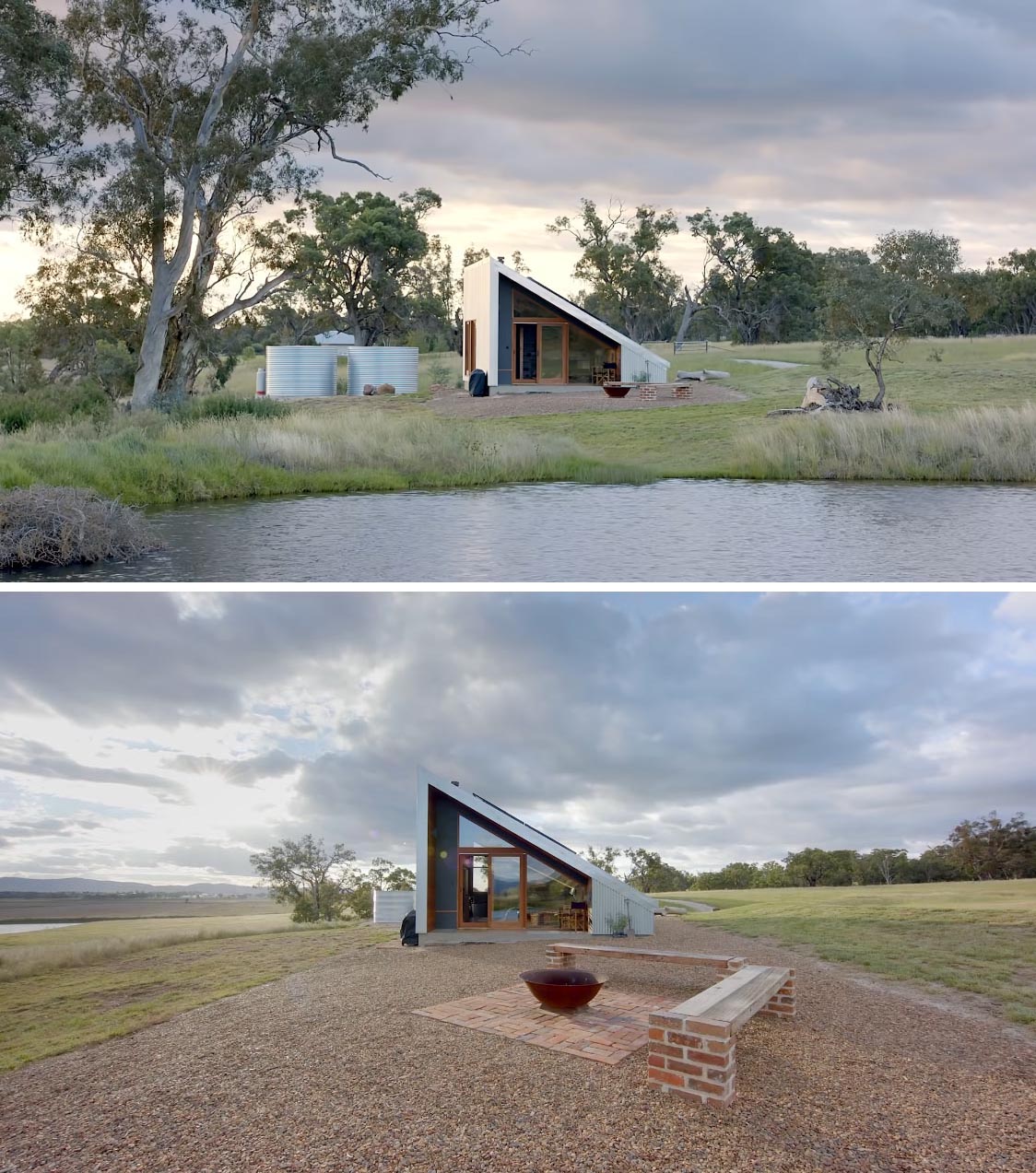 The triangular design has corrugated metal siding and a 30 degree roof, that allows for solar panels.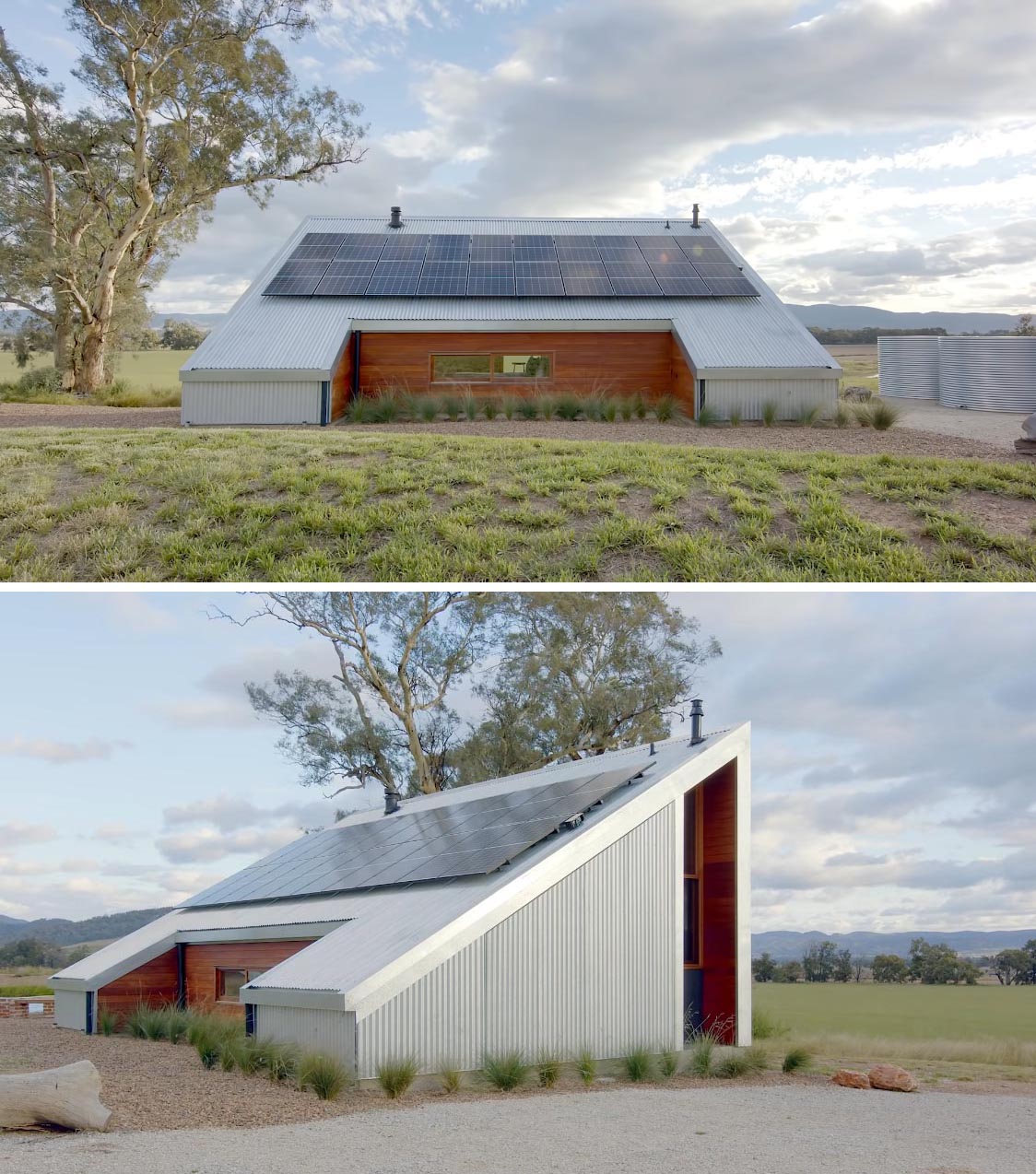 A hidden panel within the building design houses the solar batteries. There are also rainwater collection tanks, with some of the water reserved for fighting bush fires if needed.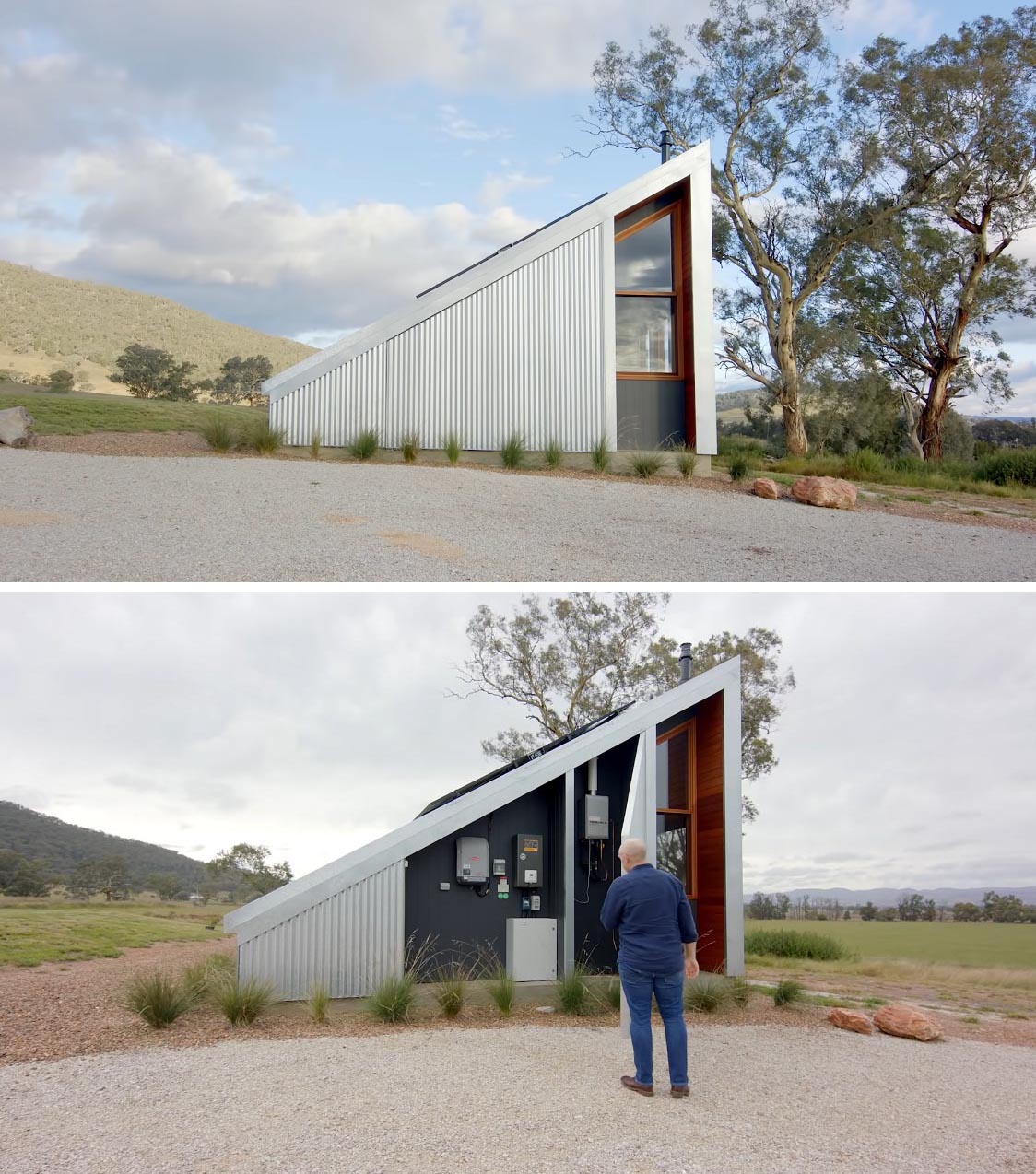 All of the windows and doors are double glazed and have timber frames.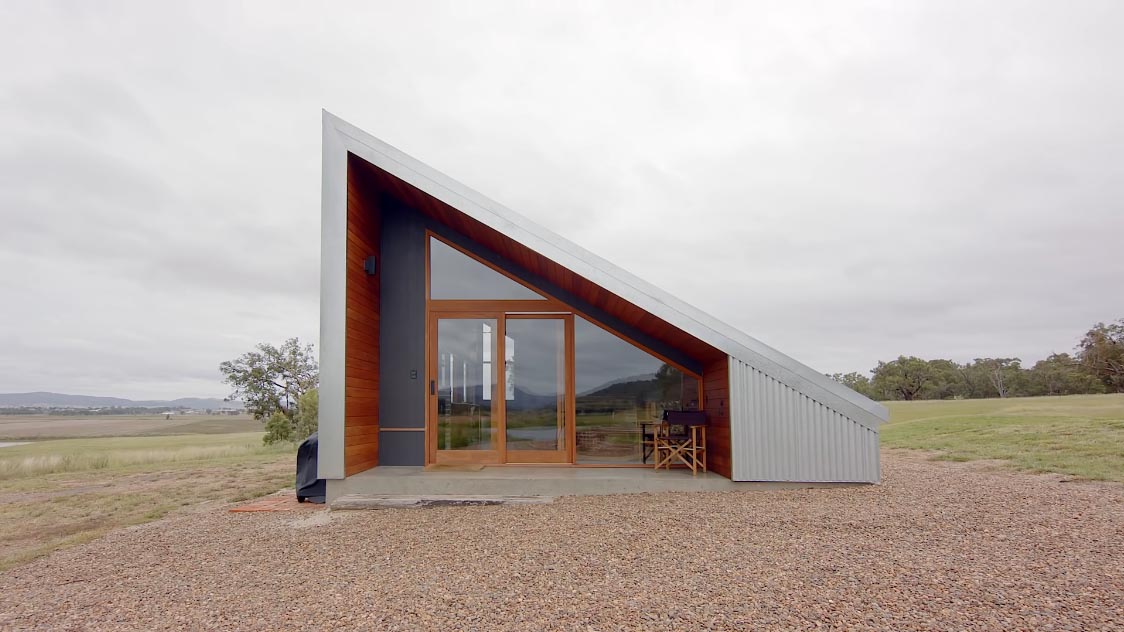 Inside, there are polished concrete floors and a blackbutt plywood-lined interior. The bedroom area features a king-sized bed with reclaimed bricks used as a separation between the sleeping space and the bathroom vanity.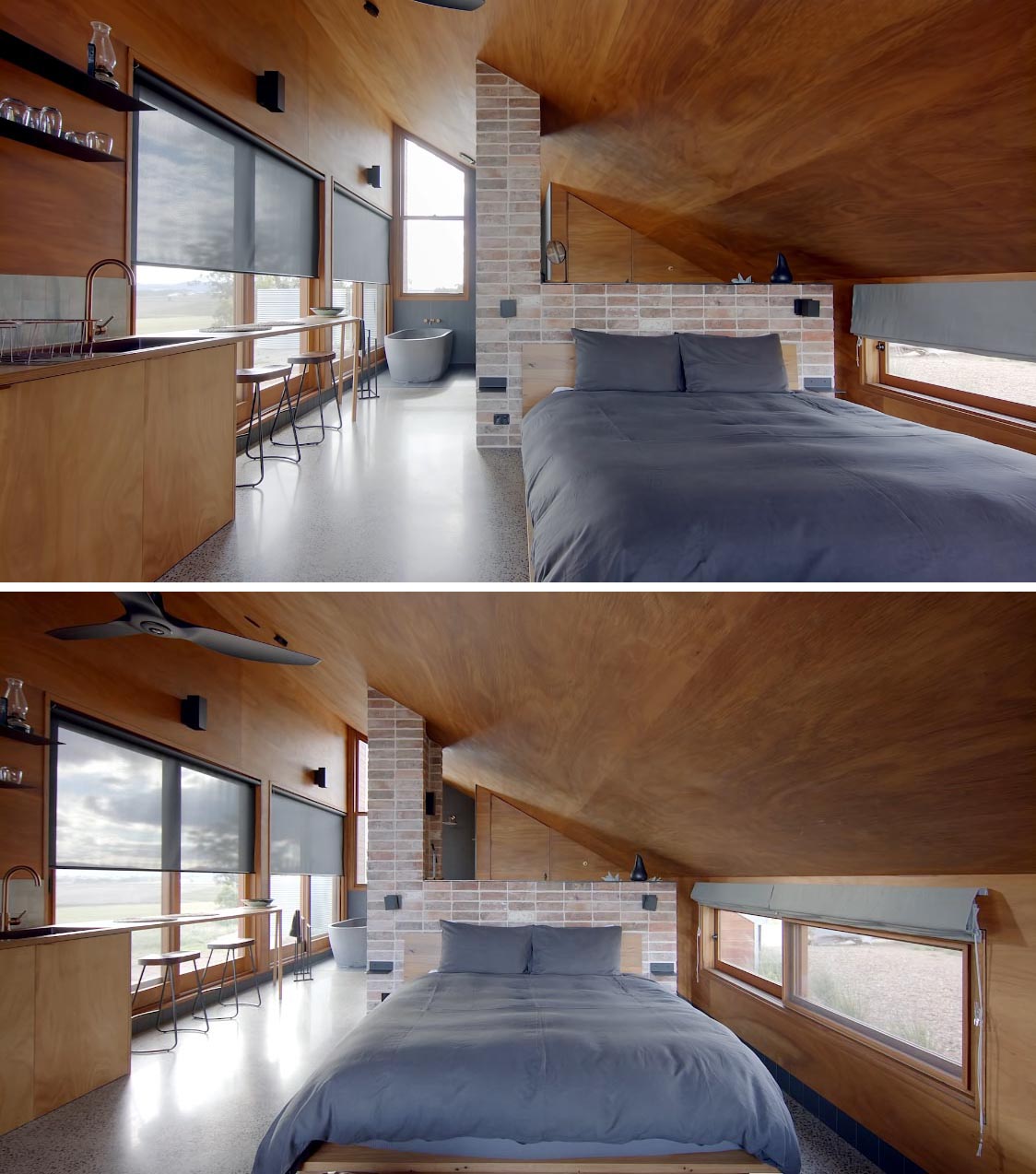 The adjacent minimally designed kitchen includes a wood-burning fireplace, a small gas cooktop, sink, small fridge, and floating black shelves.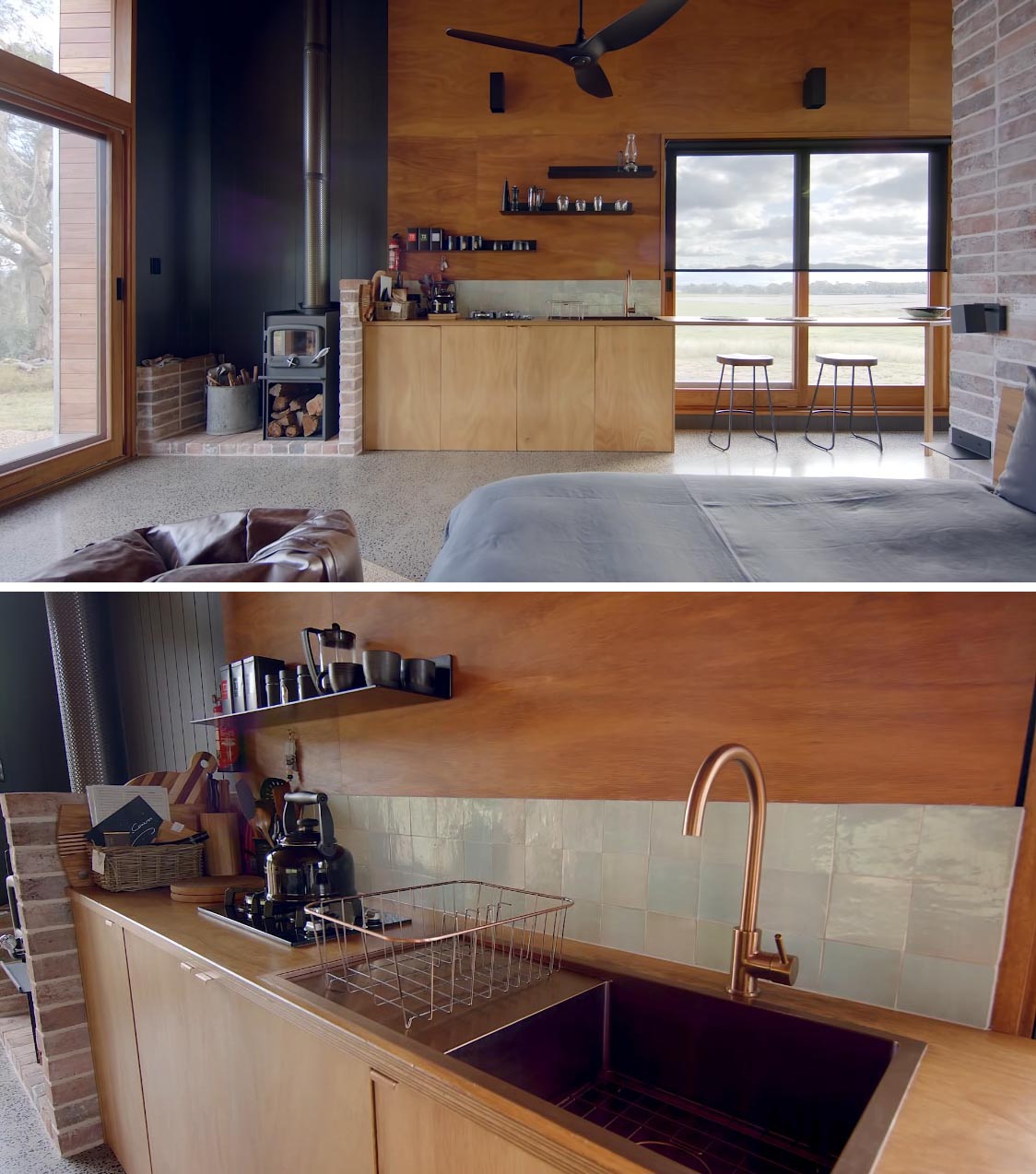 The kitchen countertop extends past the windows and acts as a dining area or a workspace.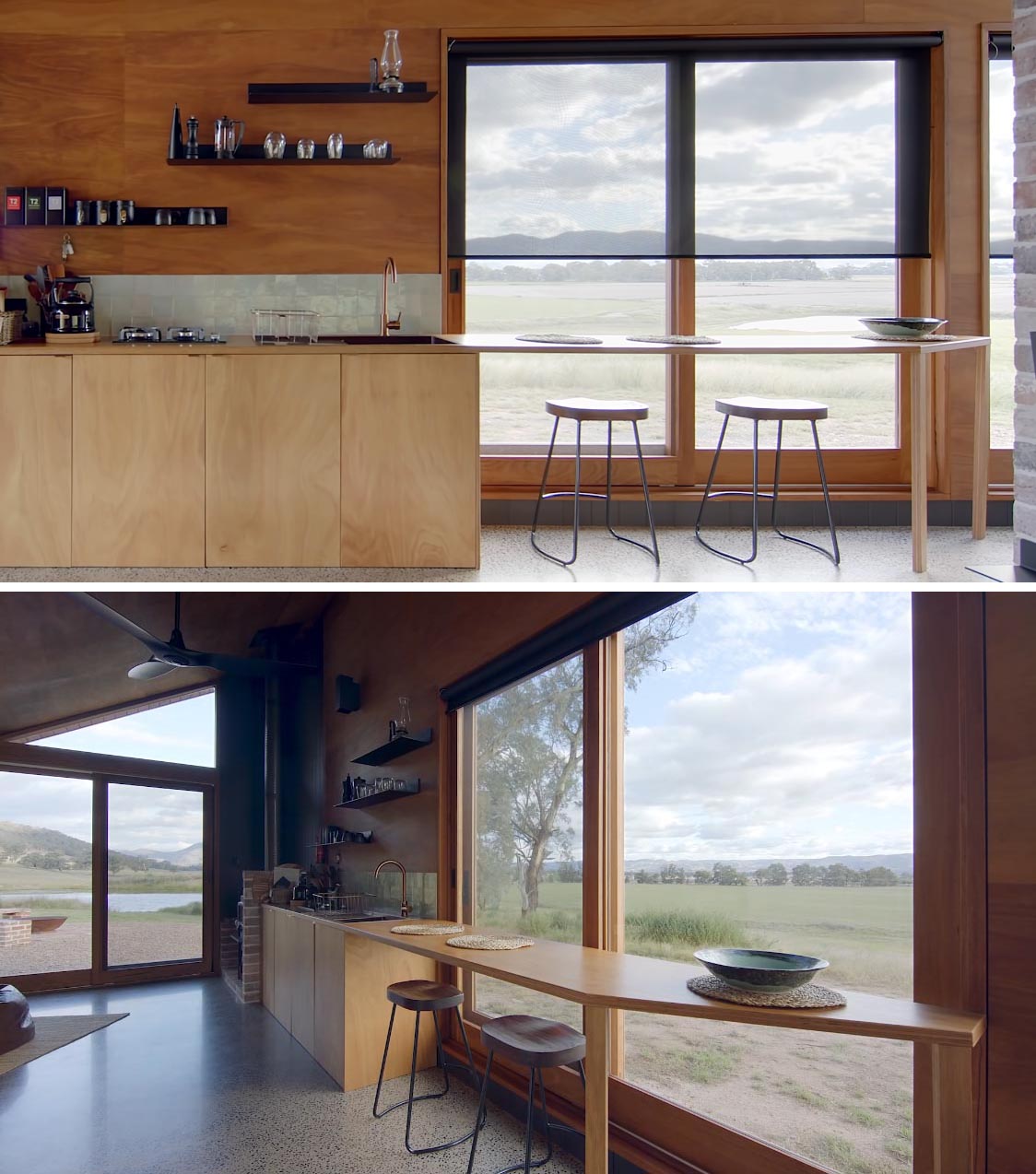 The open bathroom has both the freestanding bathtub and shower positioned to take advantage of the views. Privacy isn't really a concern as it is facing the land with no neighbors, however, if required, there's a blind that can be closed.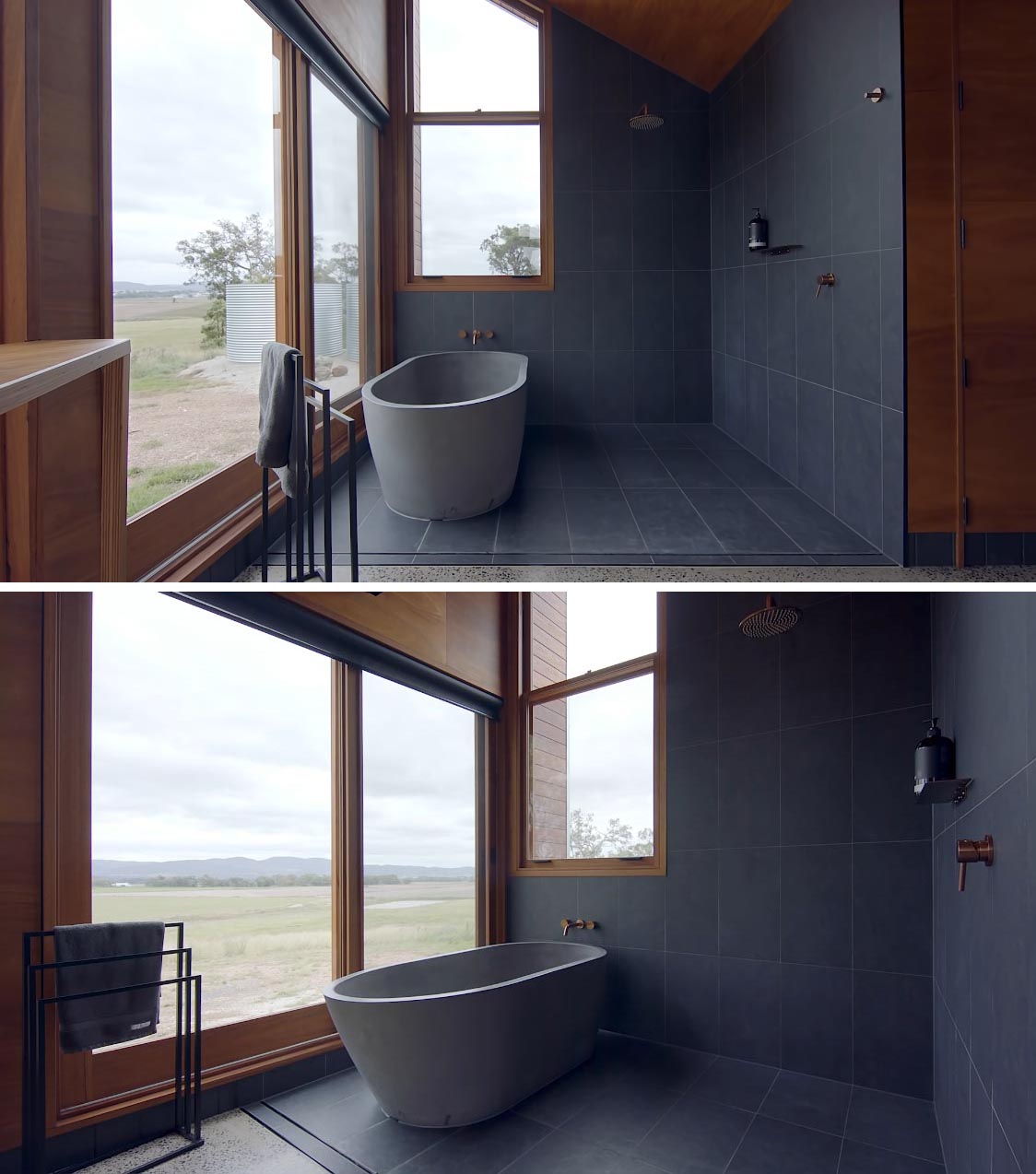 The nearby bathroom vanity is on the other side the bedroom, and has a simple wood vanity with a gray sink.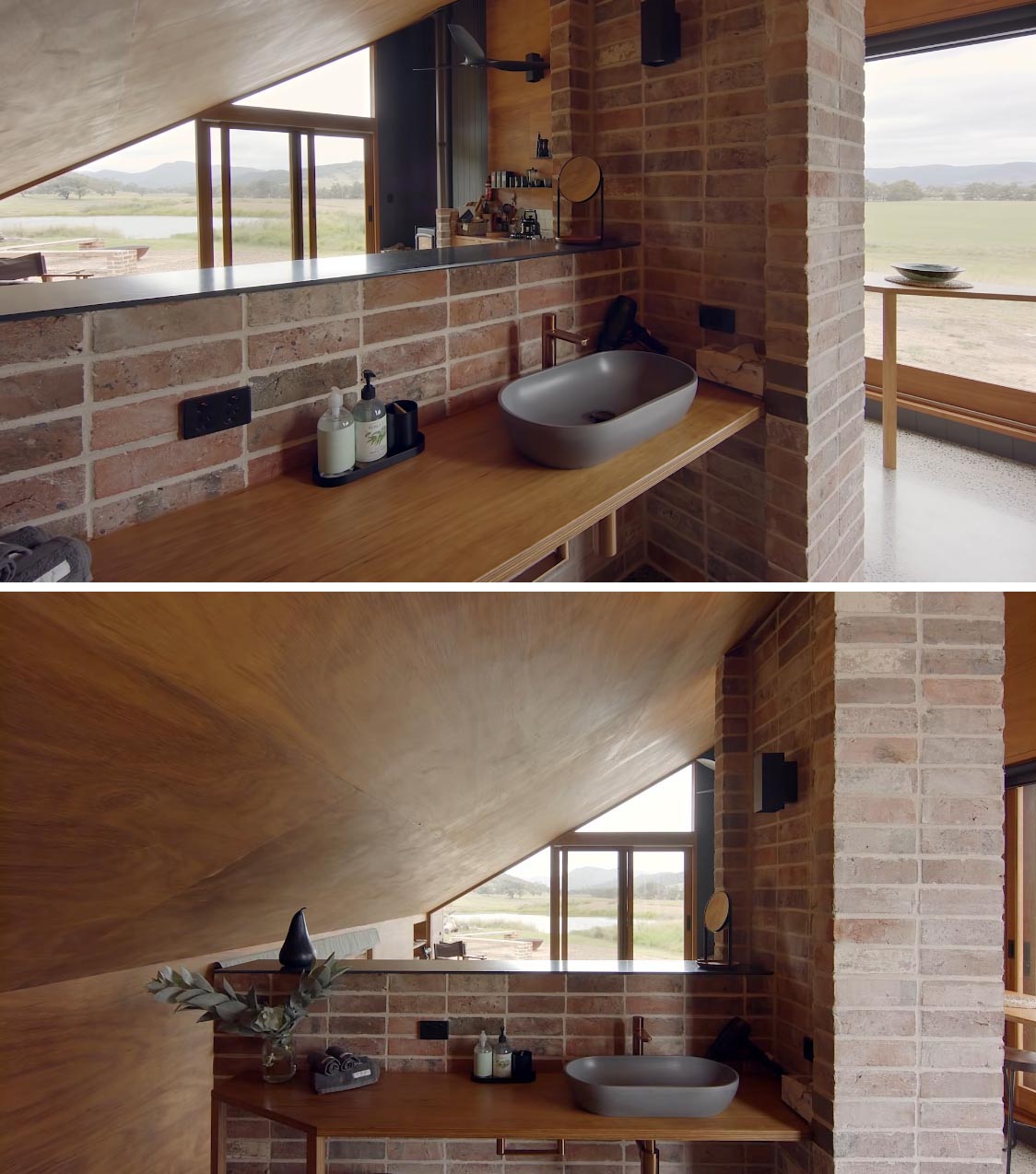 The only enclosed space in the tiny home's interior is the toilet, which is tucked away behind a door opposite the vanity.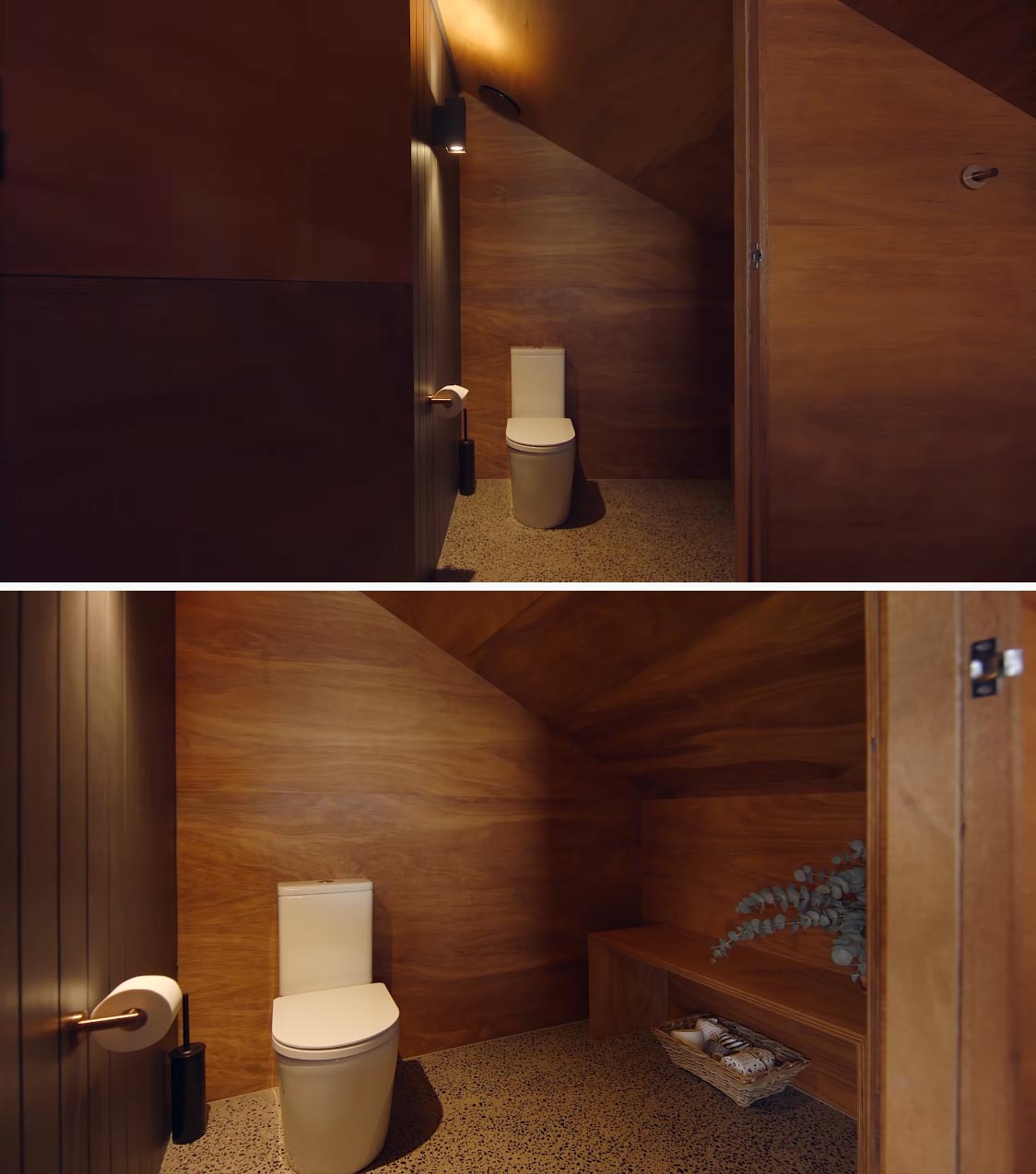 Watch the video below by NEVER TOO SMALL to find out more about the tiny house.