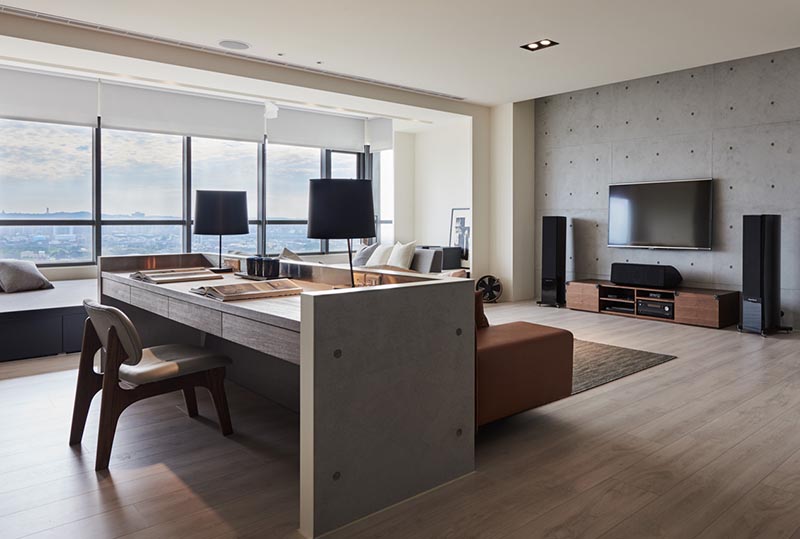 Design firm CAC square together with Guan Pin, designed this living room for an apartment in Taiwan, that makes use of the open floor plan to include a dedicated home office.

Located behind the sofa, the home office is defined by a low concrete wall, that sits slightly higher than the furniture.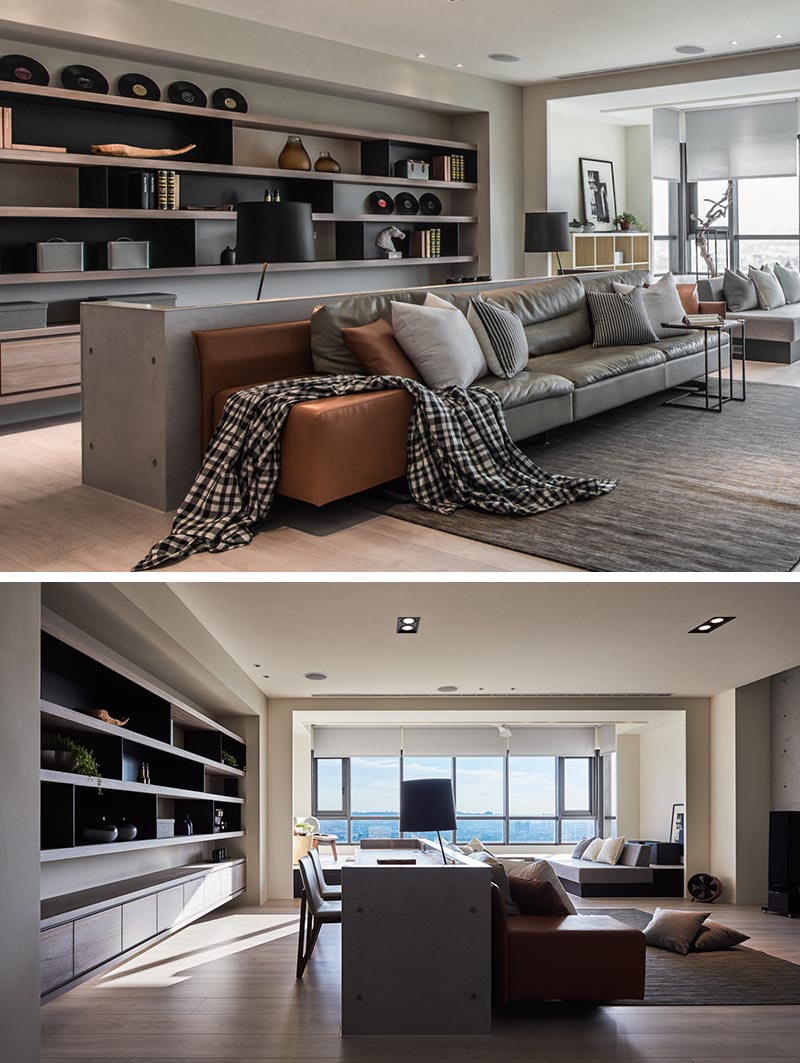 The concrete surround houses a wood desk with drawers, and is long enough for two people to work side-by-side. There's also a small interior metallic border that provides a place for electrical outlets.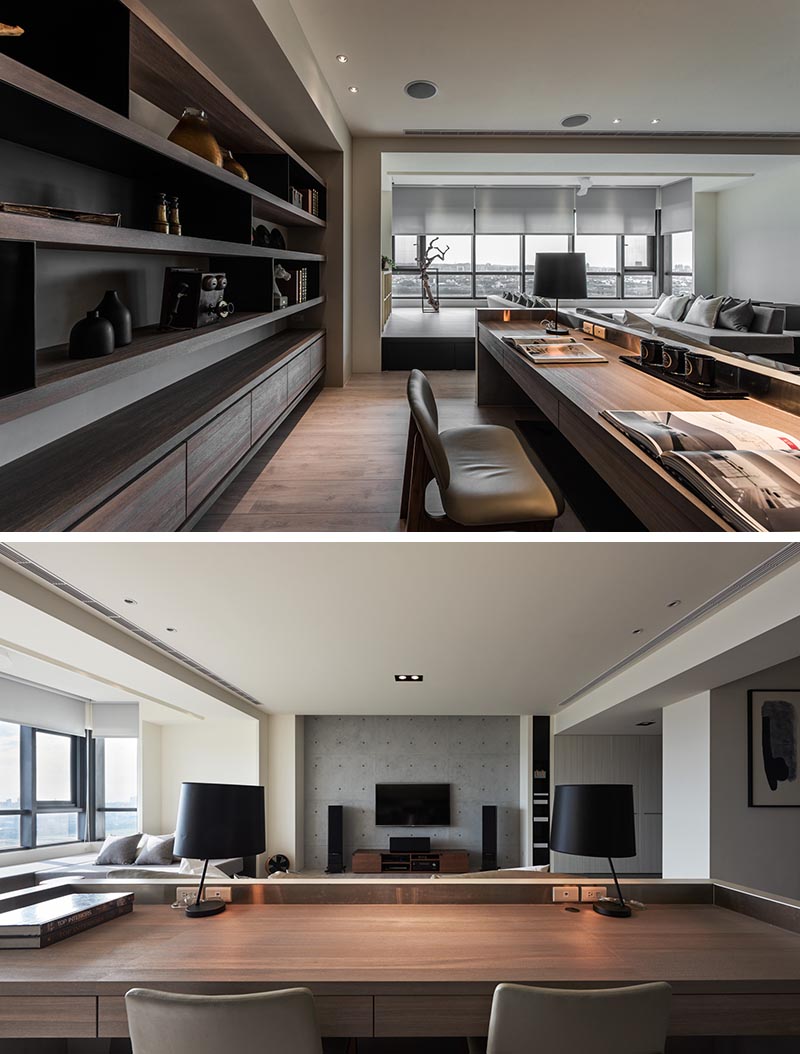 Wood and metal shelving and cabinetry has been added into an alcove behind the desk, creating a place for displaying decorative objects or storing work related items.