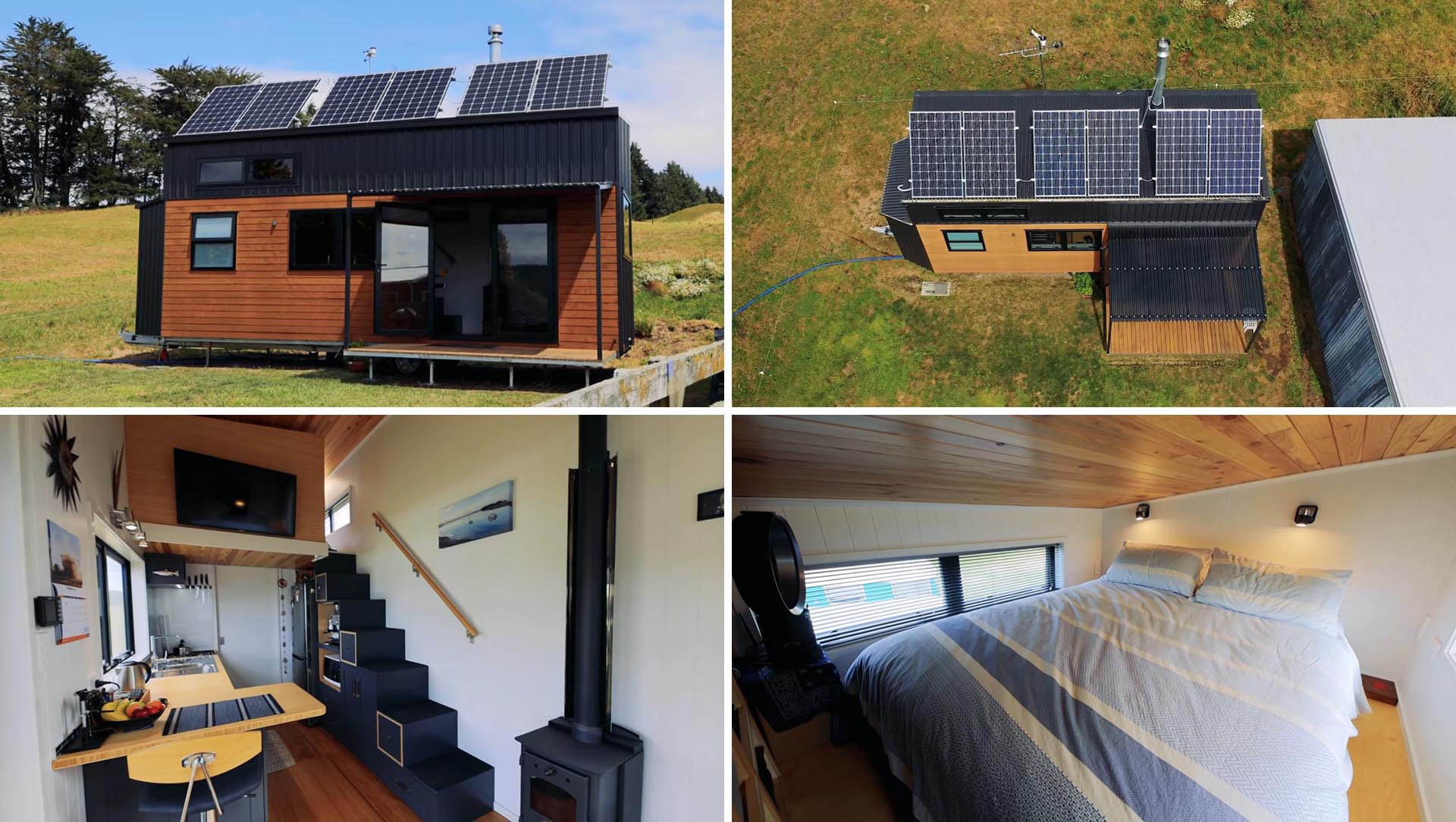 Bryce, the host of Living Big In A Tiny House, visited Mark in Taupo, New Zealand, to take a tour of his handcrafted tiny house that's been designed to be off-the-grid.
The tiny house has an exterior of black metal and wood siding with a small covered deck.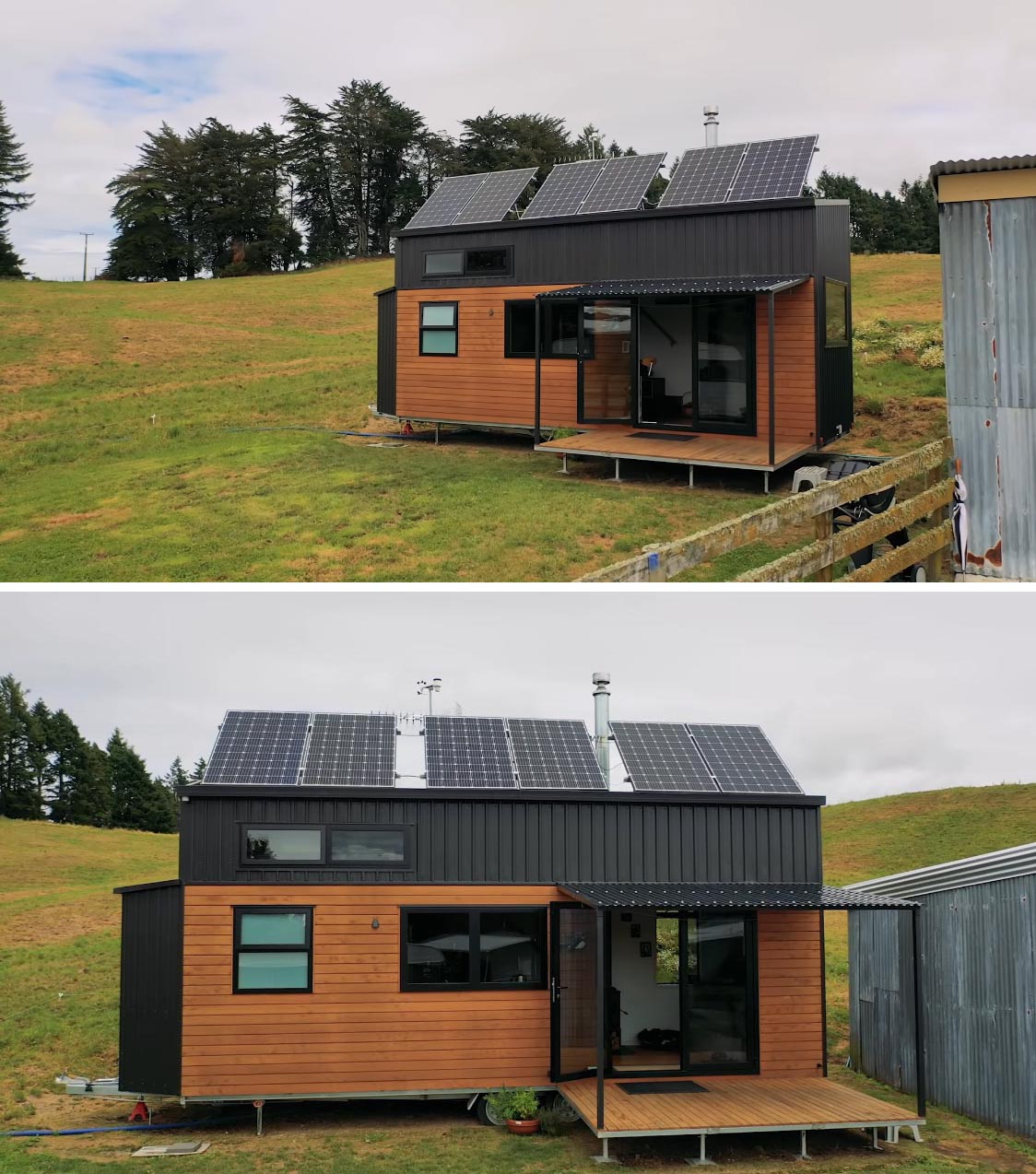 The tiny house is able to be off-the-grid due to the multiple solar panels on the roof as well as the rainwater collection system.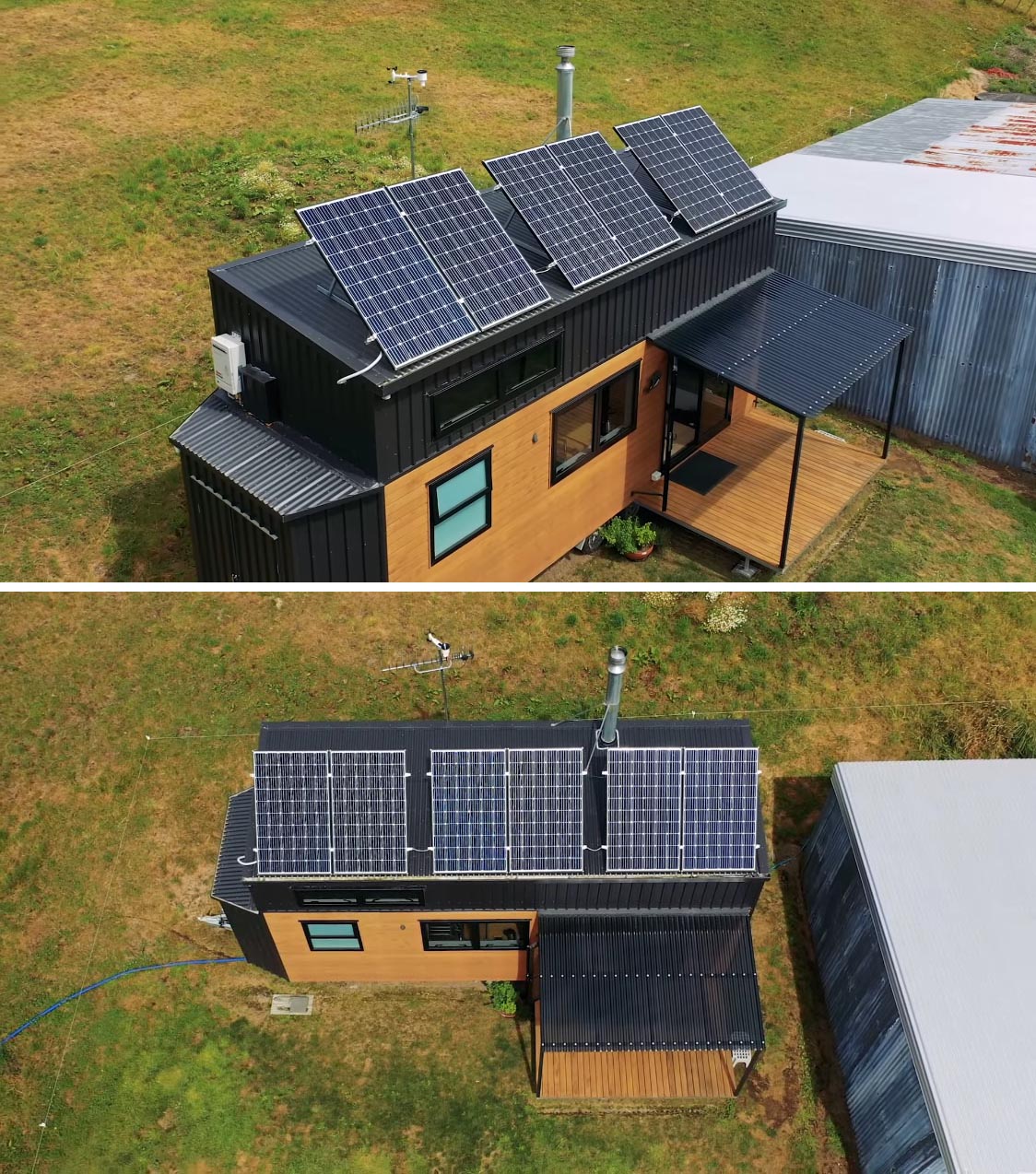 Stepping inside, you're immediately met with the living room that includes a sofa that provides hidden storage as well as transforms into a bed for when guests visit.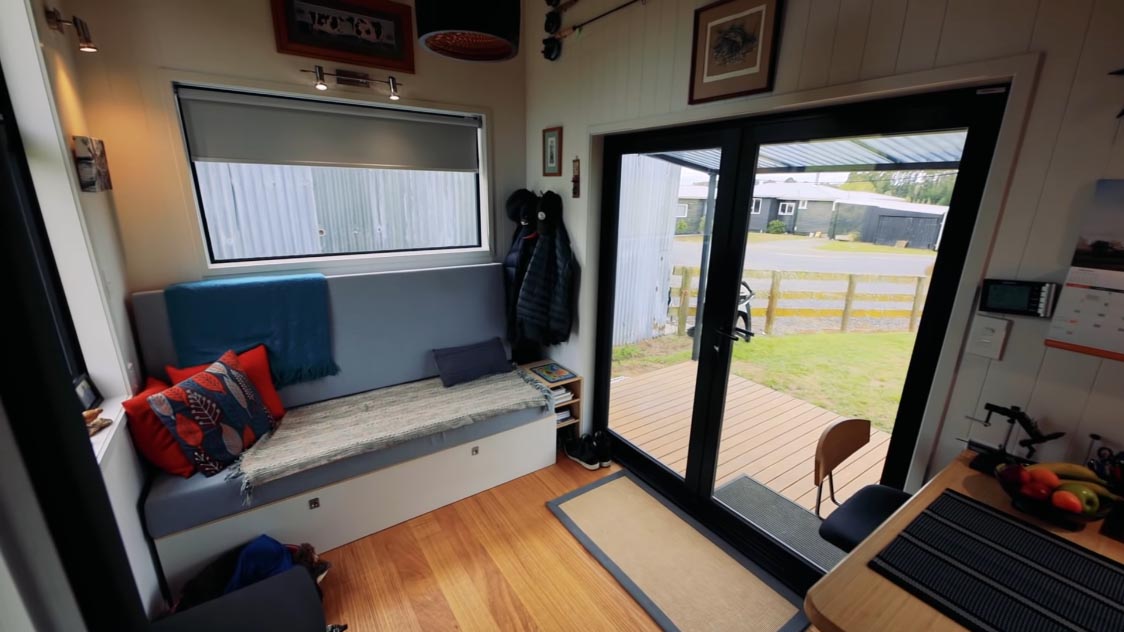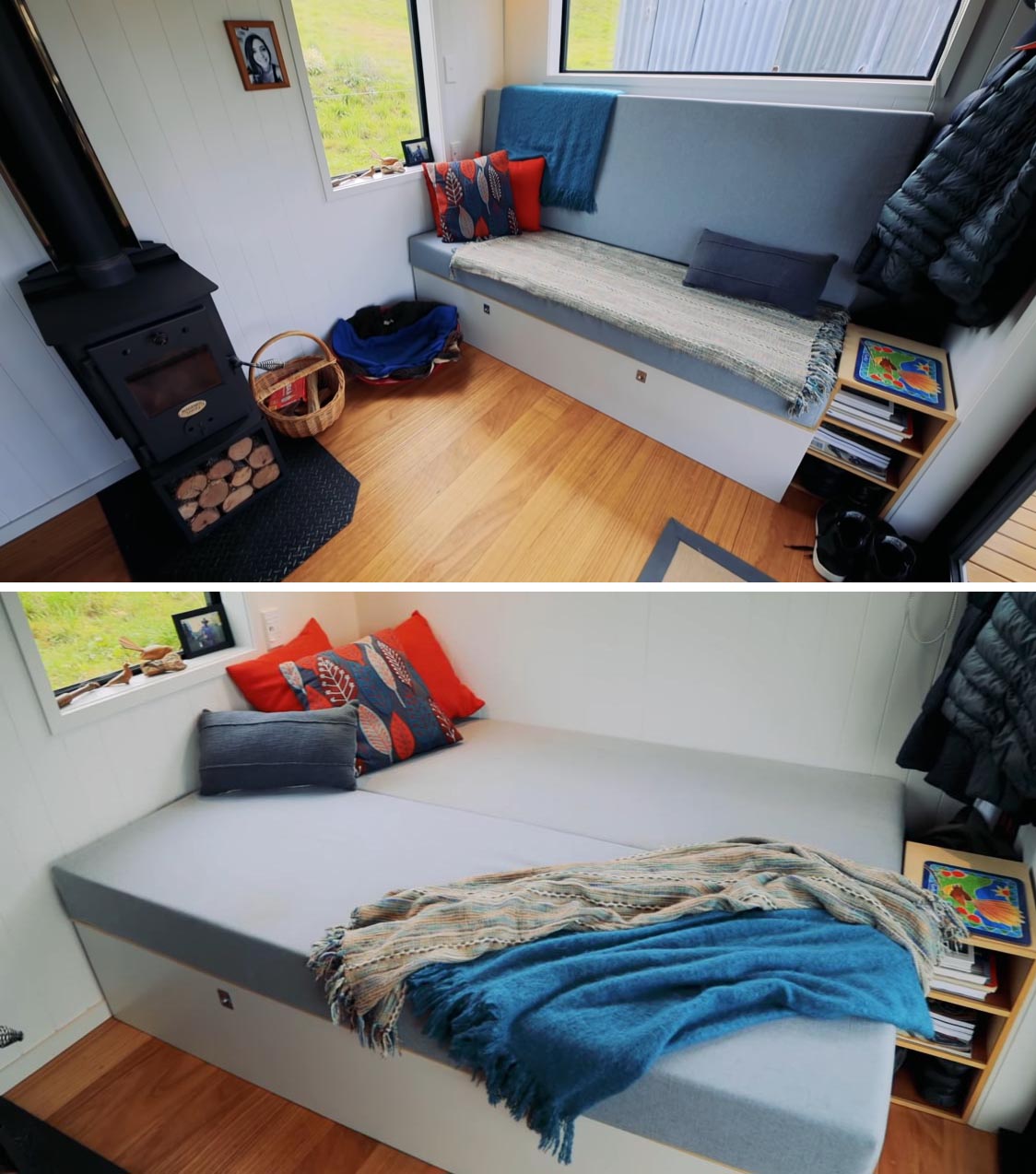 Opposite the living room is the kitchen, which includes plenty of storage, a stove and microwave, a dishwasher, and a full-size fridge. There's also in-floor storage and soft-close cabinets and drawers. The television is positioned above the kitchen, making it easily viewable from the living room.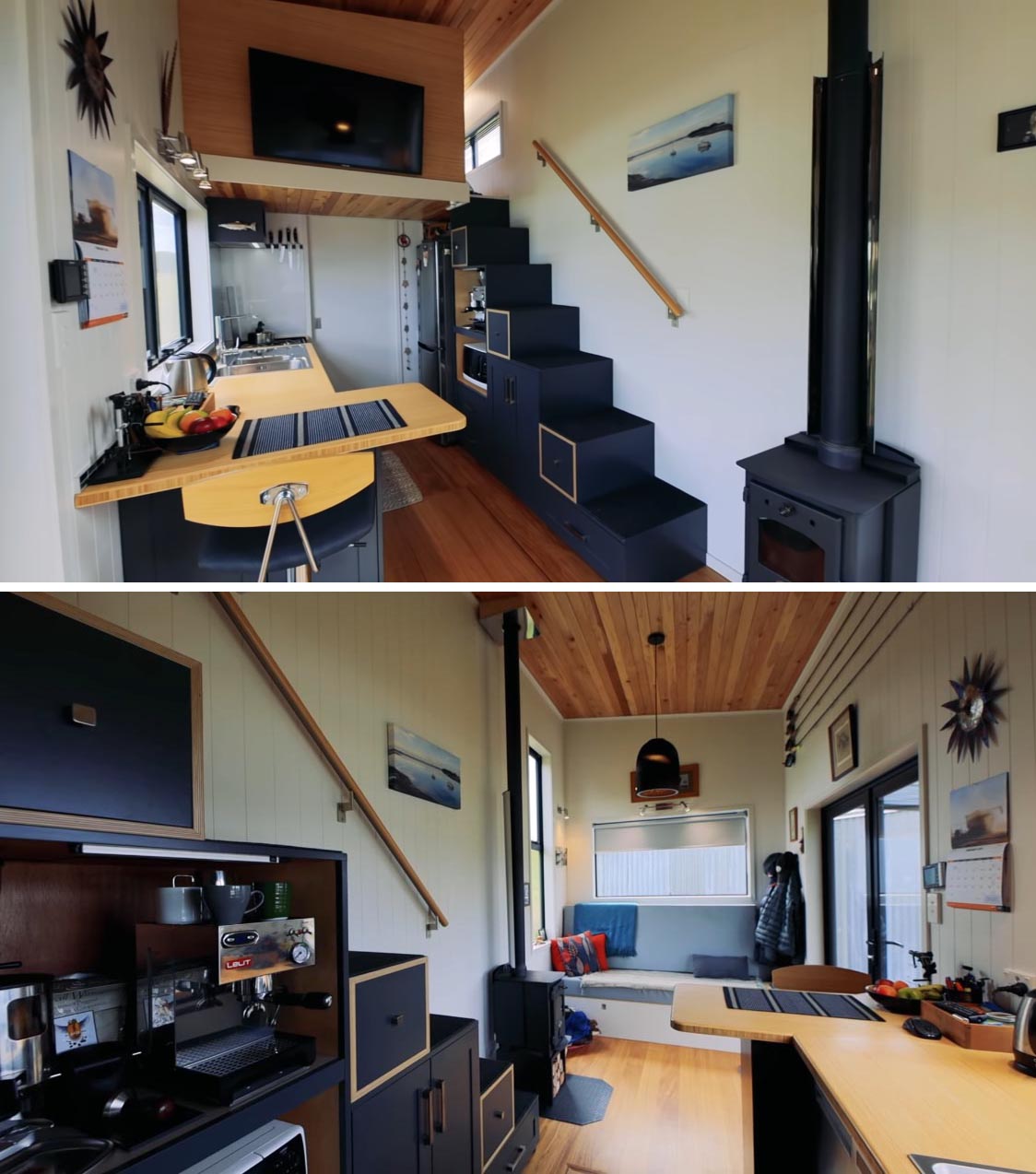 The under stair storage cabinets include space for a pantry with pull-out drawers, a filing cabinet, and a coffee station.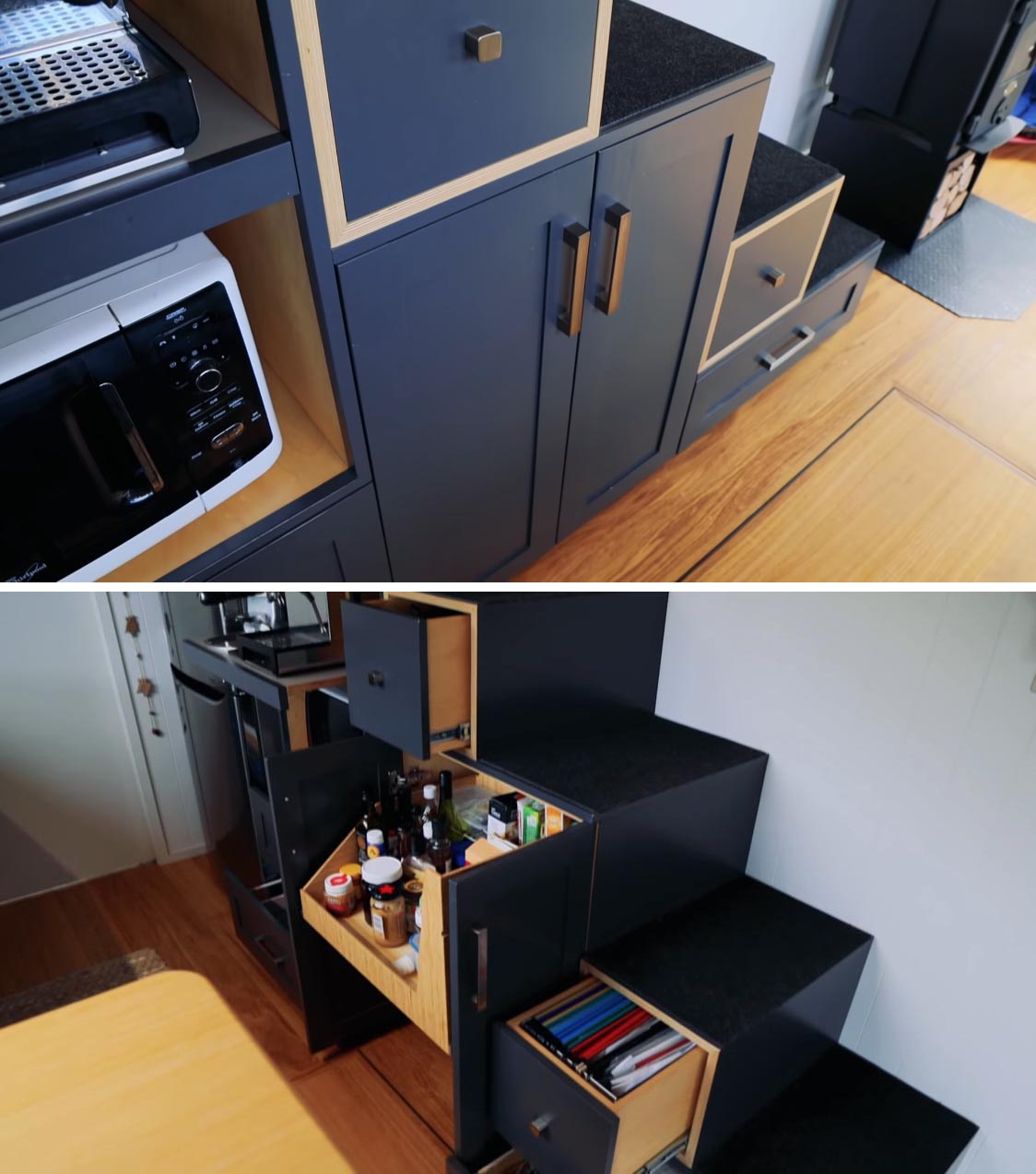 The bathroom is located through the door at the end of the kitchen, and includes a shower with a curved surround, a washing machine, vanity, and toilet.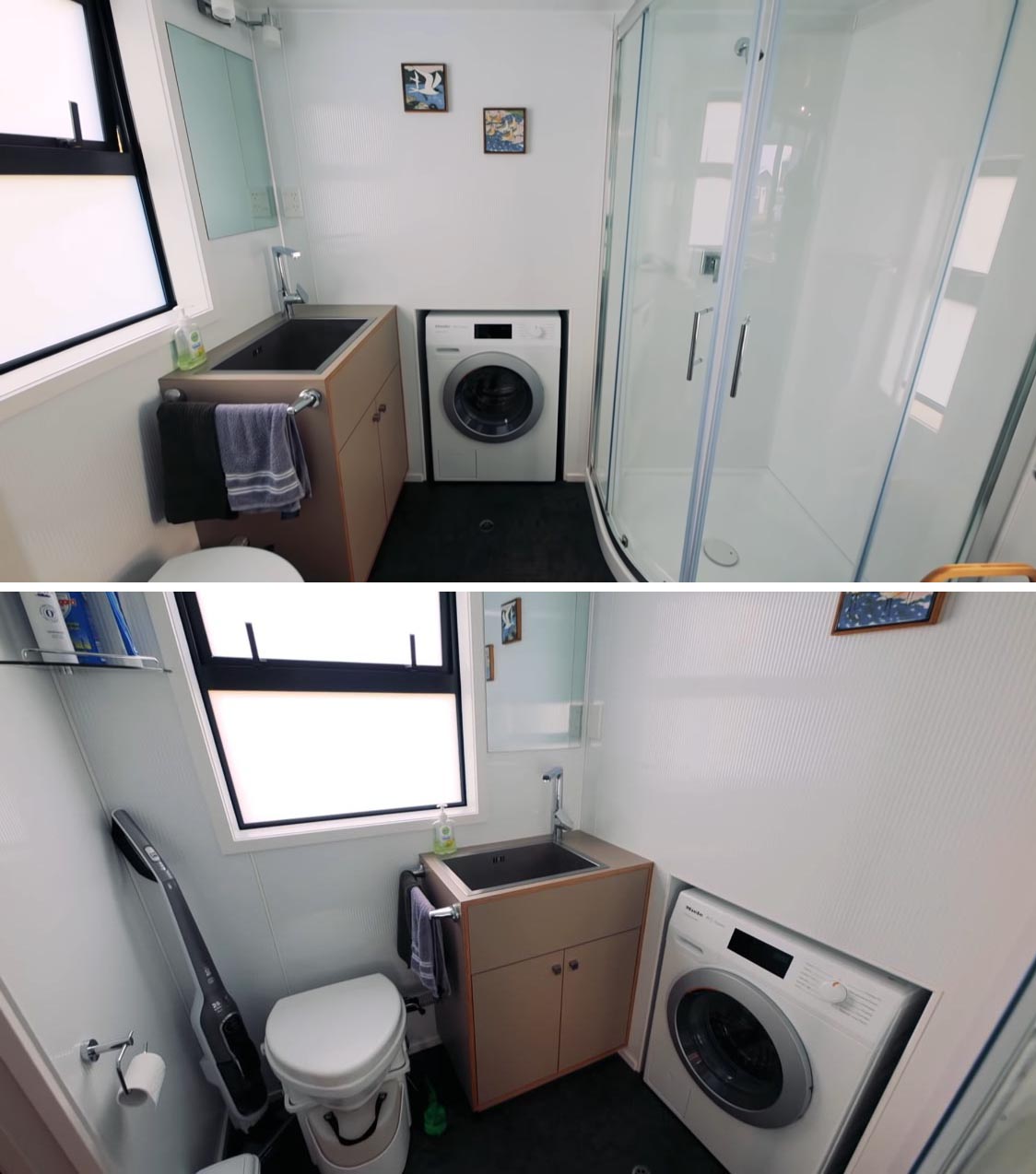 The stairs by the kitchen lead up to the loft bedroom that includes white walls, windows on either side, as well as an open closet for clothes storage.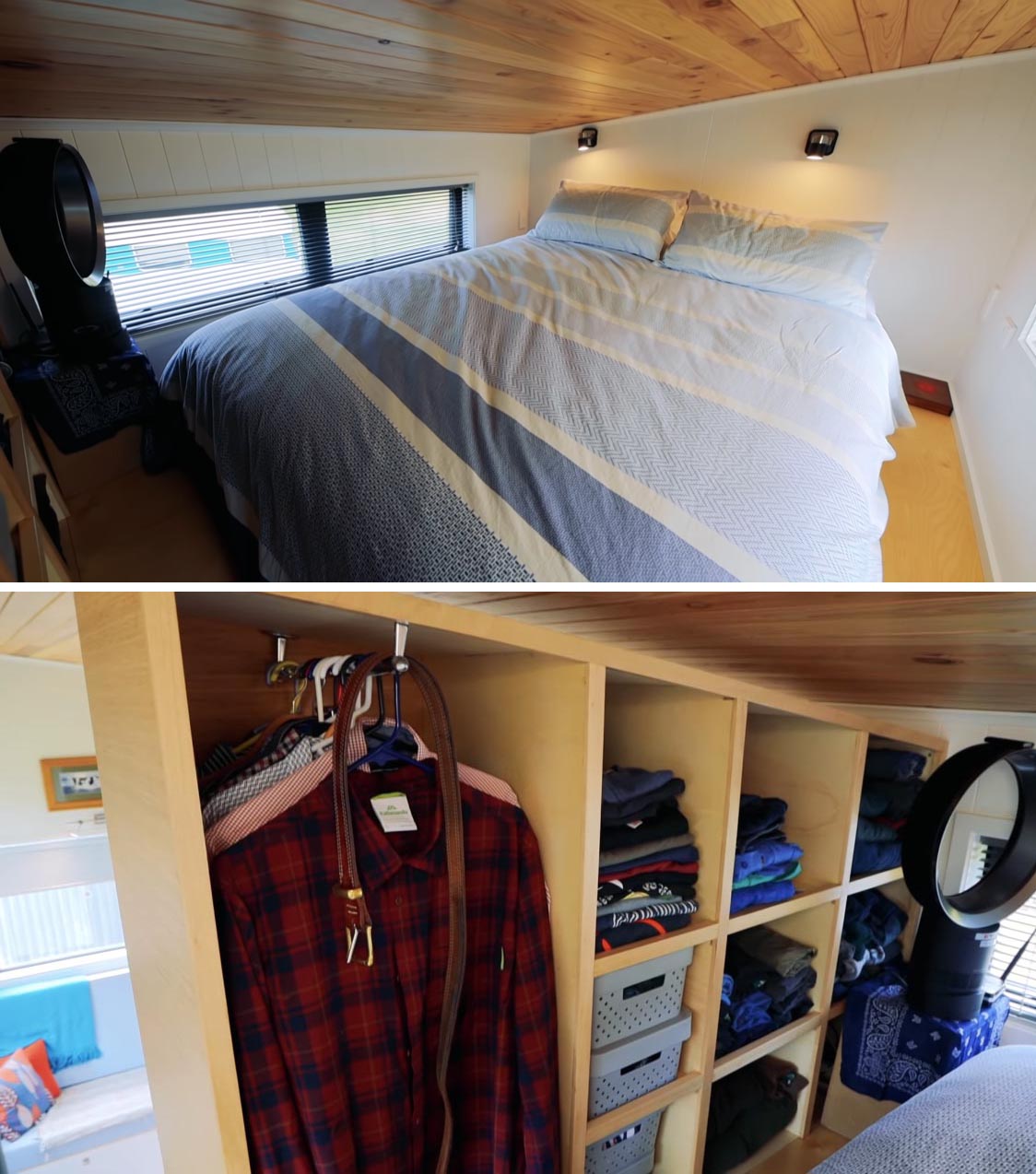 To truly understand the layout of the tiny house and all the included features, watch the video below for a walk-through.