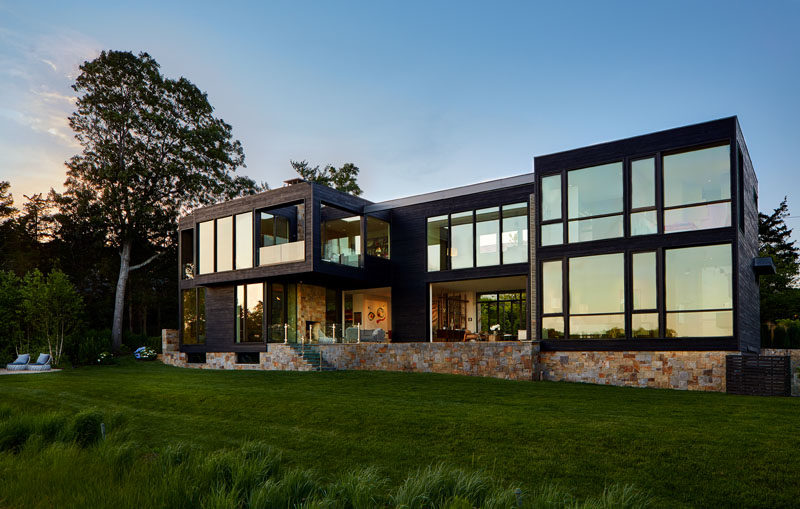 Blaze Makoid Architecture have designed a new house on Sag Harbor in North Haven, New York, for a family that love to entertain year round.
Upon arriving at the house, there's an patio with an outdoor dining area that's surrounded by plants.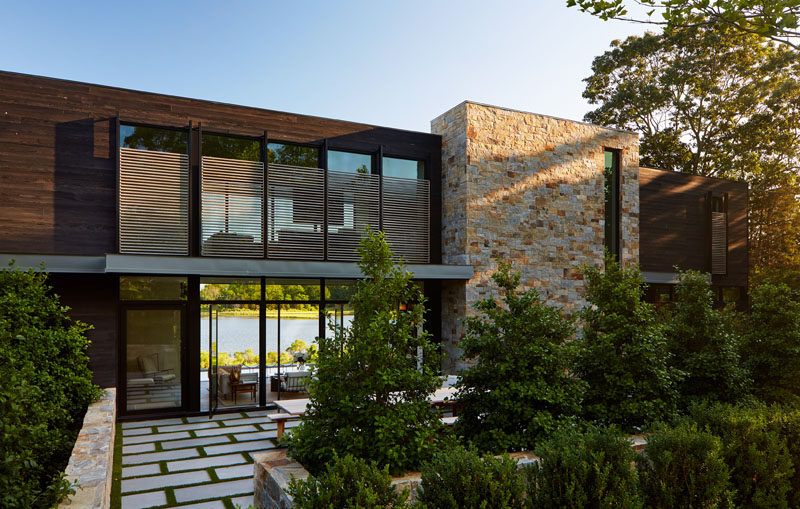 ---
Stepping inside, there's the living room and the dining room, that are separated by a wood and glass room divider.
---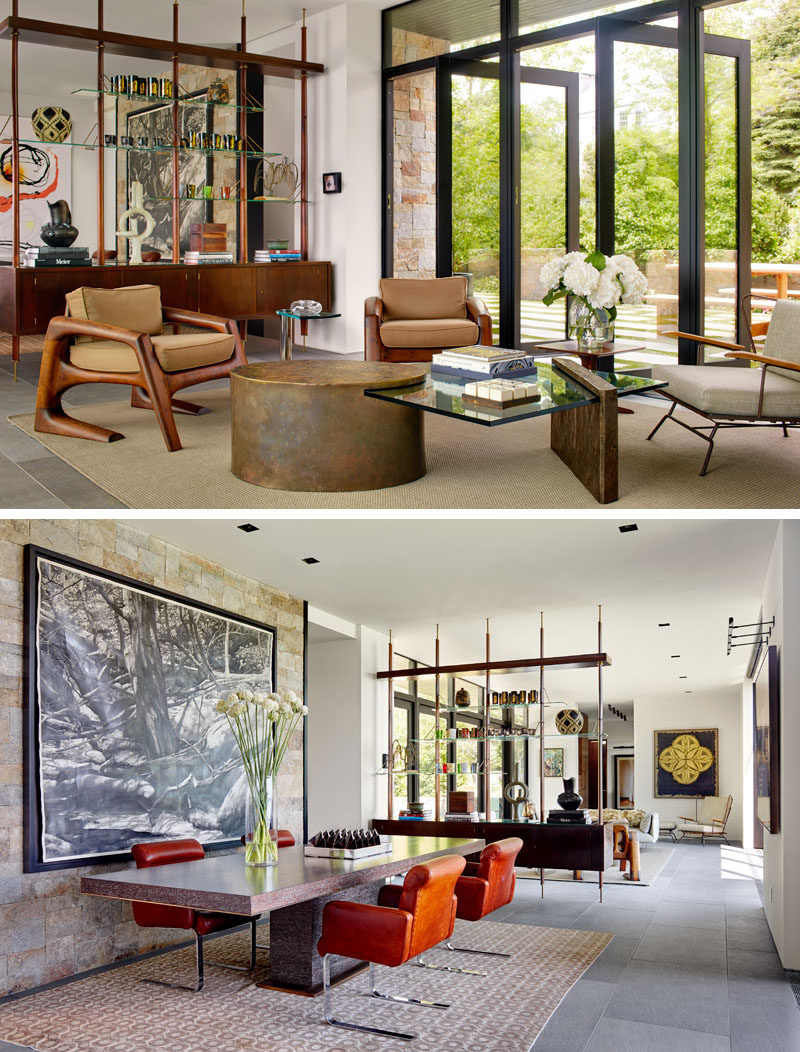 ---
Floor to ceiling, wall to wall glass panels open the center of the house to the outdoors, creating a true indoor/outdoor living environment. On one side of the living room is the front patio, and on the other is the swimming pool.
---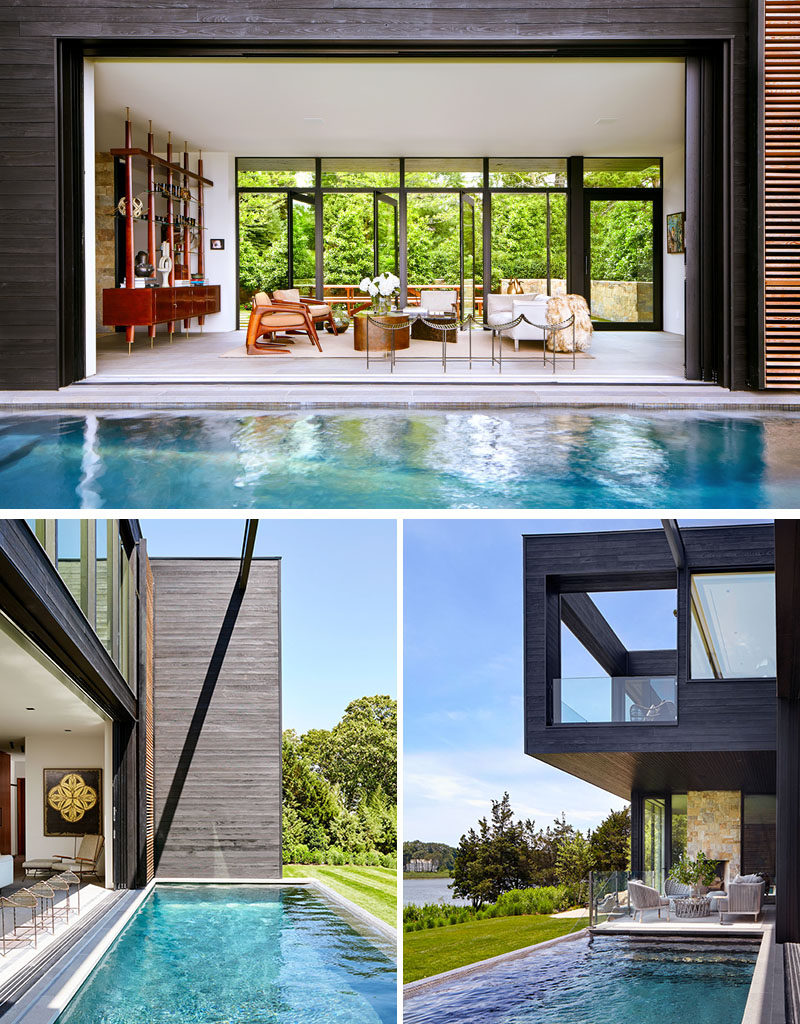 ---
At the end of the swimming pool is a small outdoor lounge with a fireplace and steps that lead down to the lawn.
---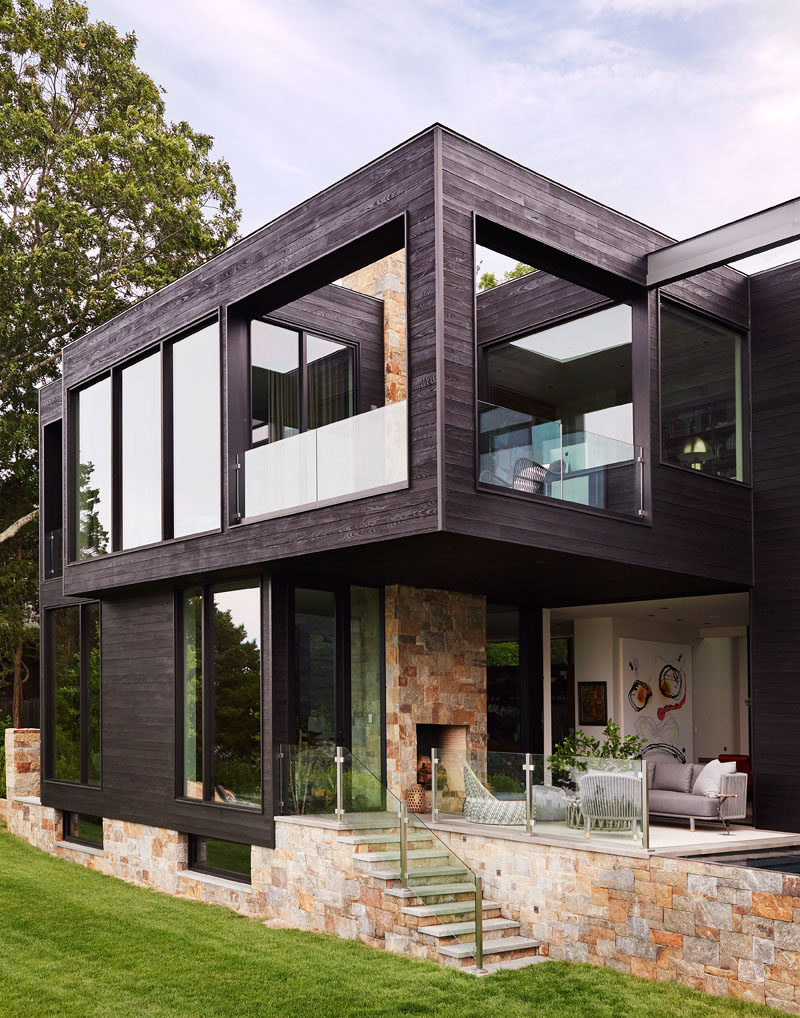 ---
Back inside, the kitchen has soft blue countertops and backsplash, with wood cabinetry and open shelving with lighting.
---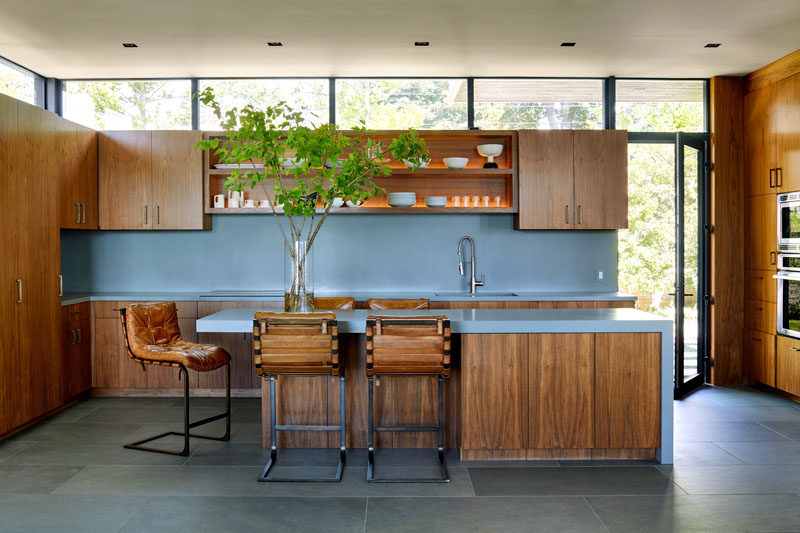 ---
Next to the kitchen is a secondary living room. Throughout the home, wood, glass and stone have been used to create a warm, comfortable feel that would easily transition throughout the seasons.
---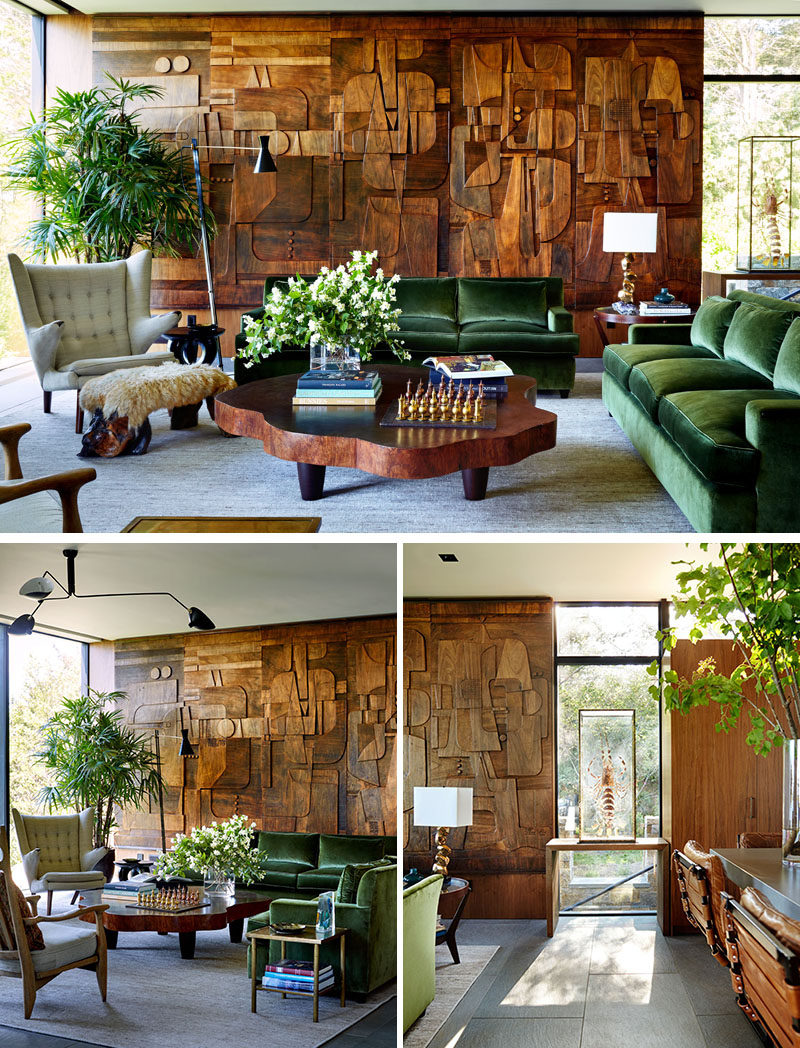 ---
In the family TV room, simple light colored furnishings create a contemporary room, while a built-in floor to ceiling shelf has been lined with wood.
---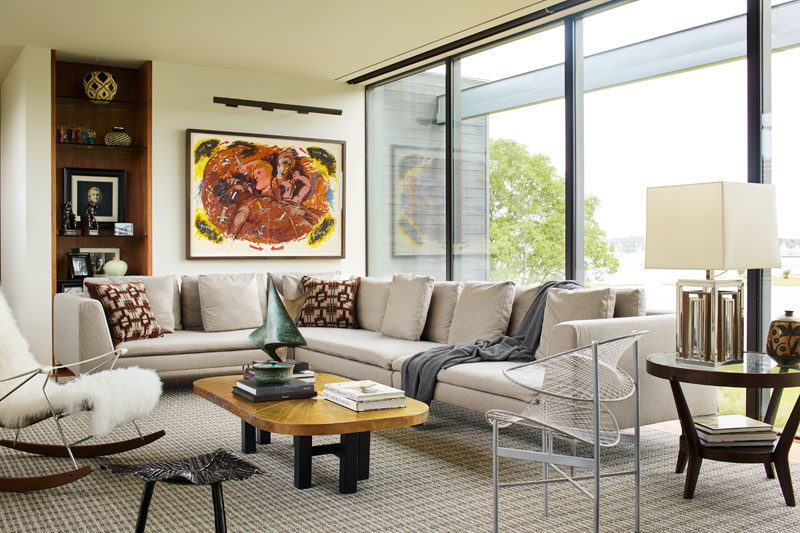 ---
A hallway that connects the bedrooms is lined with the home owners art collection.
---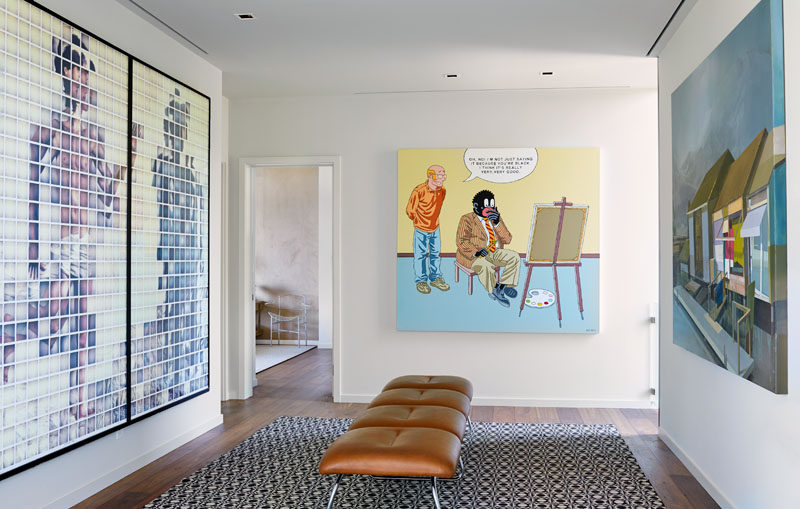 ---
In one of the bedrooms, large windows fill the room with light and provide views of the harbor and cove in the distance.
---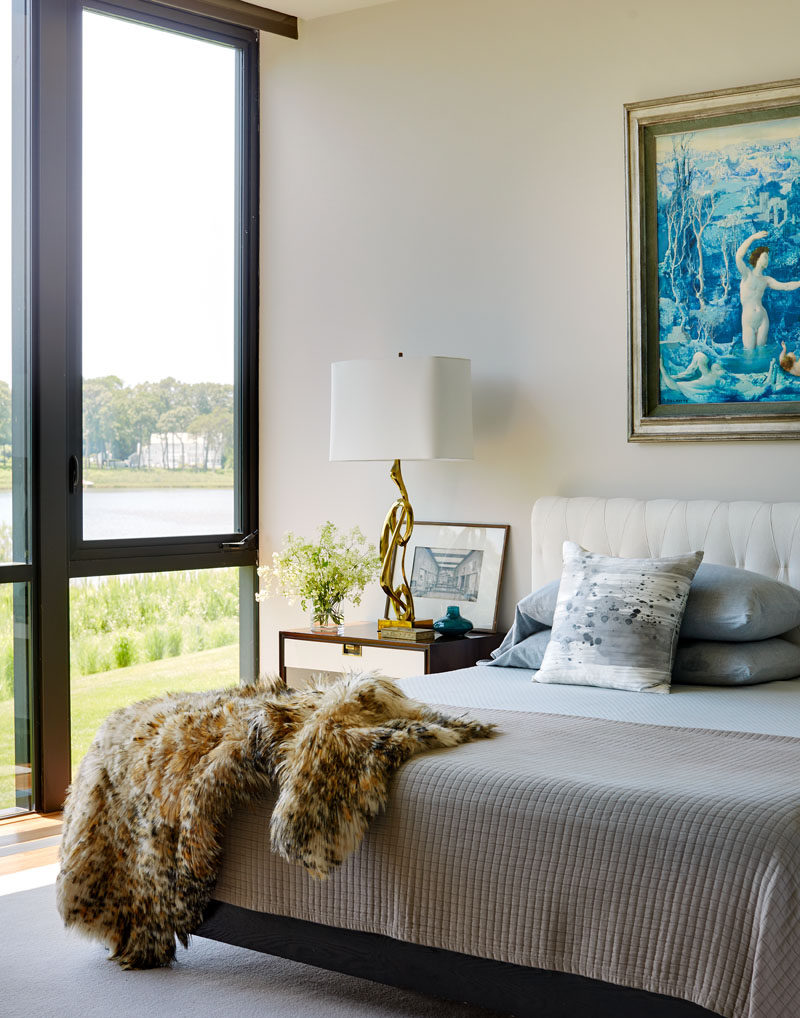 ---
In one of the children's bedrooms, a colorful and patterned wall has been created behind the bed.
---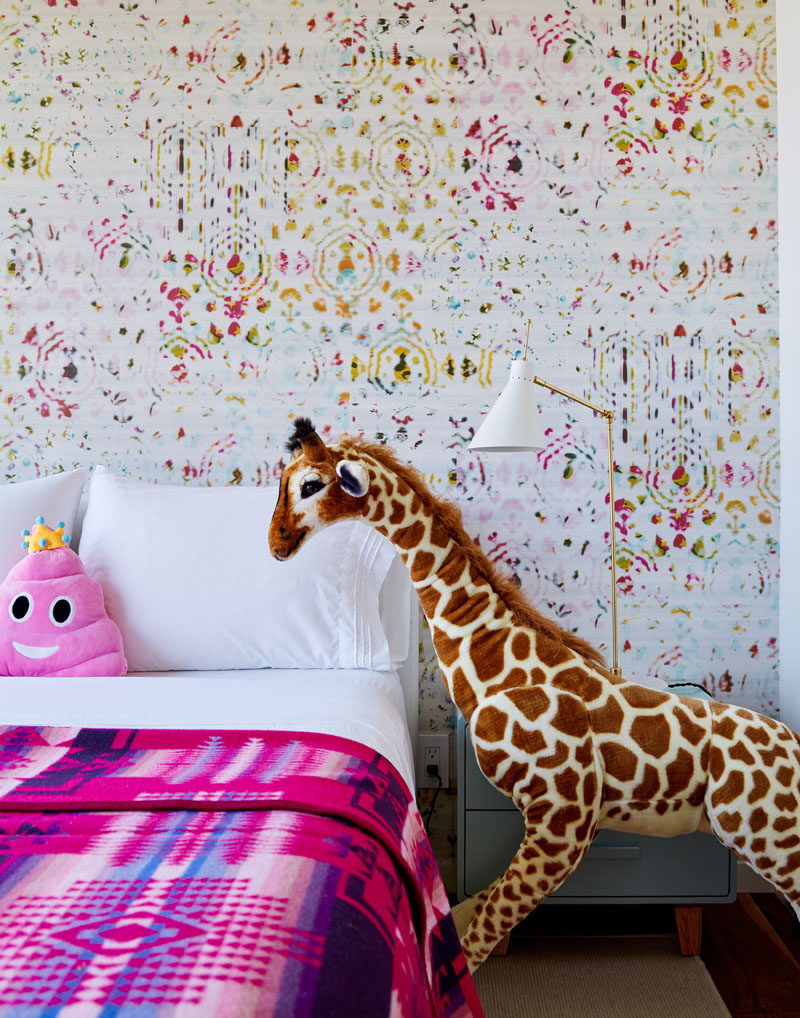 ---
In the bathroom, grey tiles have been combined with wood cabinetry that has an open shelf for towel storage.
---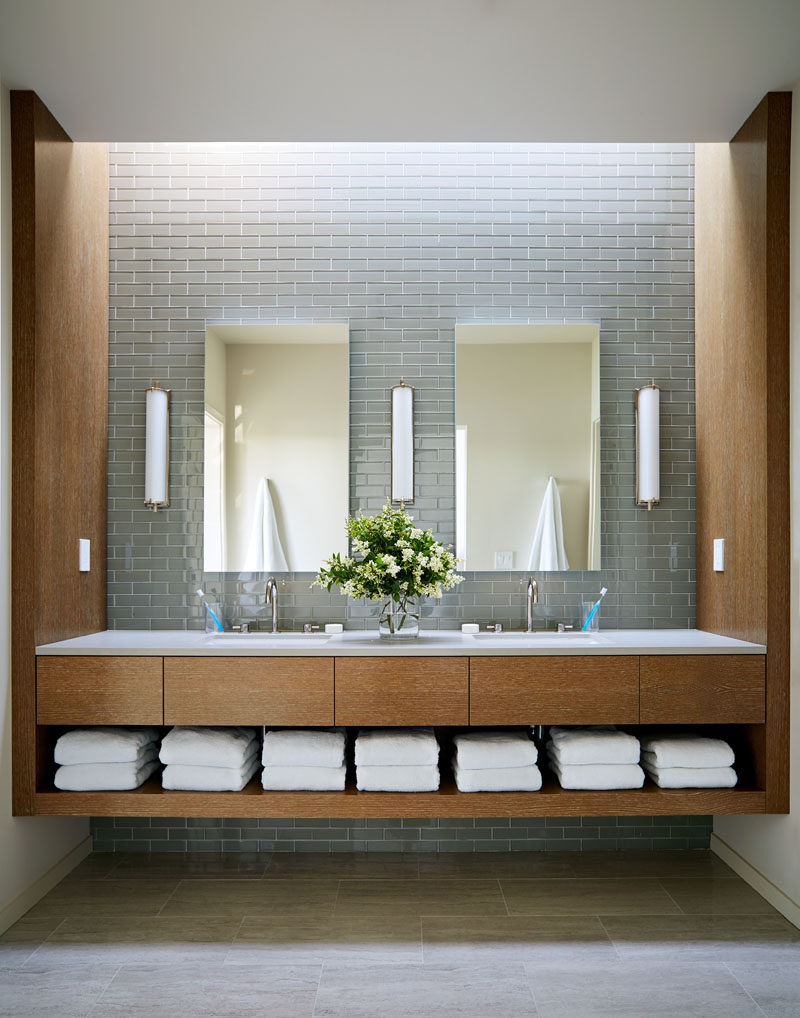 ---
The bathroom also has plenty of windows and a door that opens up to a small balcony.
---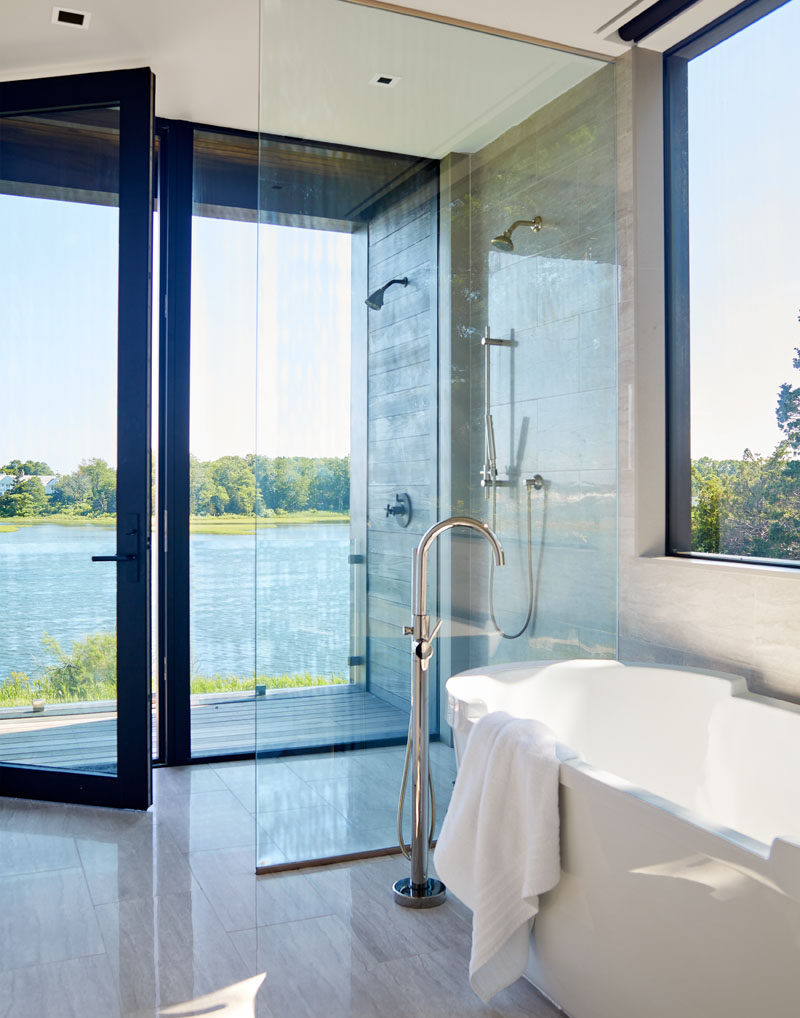 ---