Tel Aviv based designer Yuval Tzur has created Spritz, a pendant light with a simple geometric shape.
The lights have been named after the technique that's used to apply a plaster mixture to homes and buildings, both interior and exterior.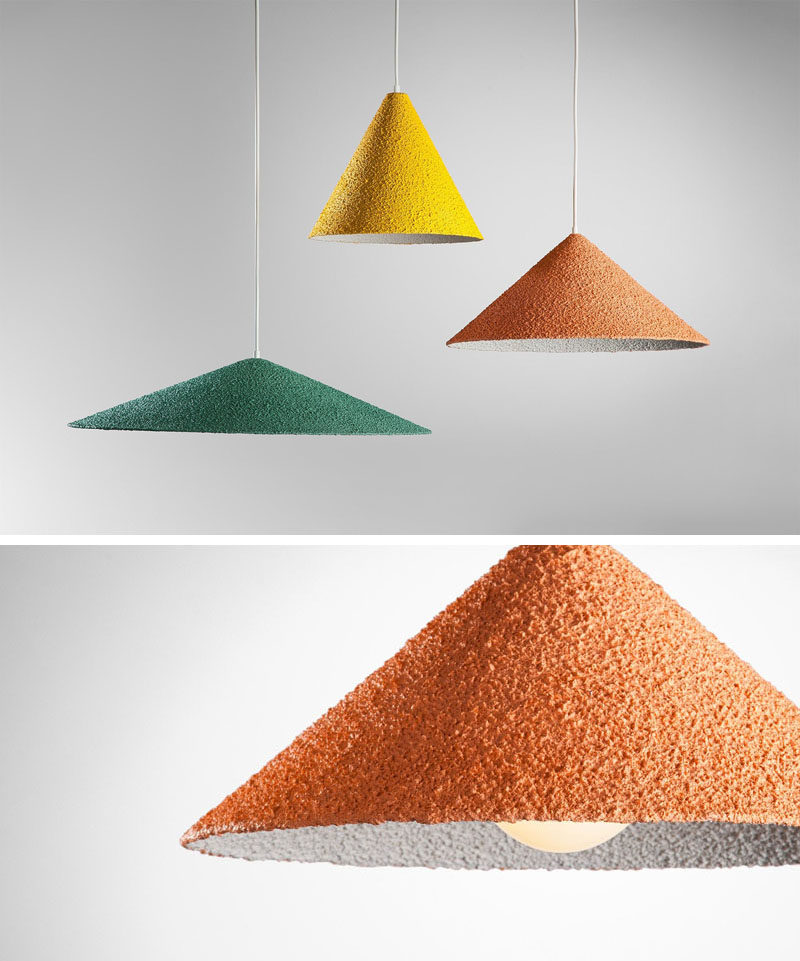 ---
The colorful textured effect on the pendant lights is created using the same technique, and is a mixture of acrylic, and a water-based material made of cement and glue.

By using this technique, the designer aimed to pay respect to a piece of nostalgic design that's slowly disappearing from the world as design tastes change.
---
---
Get the contemporist daily email newsletter – sign up here