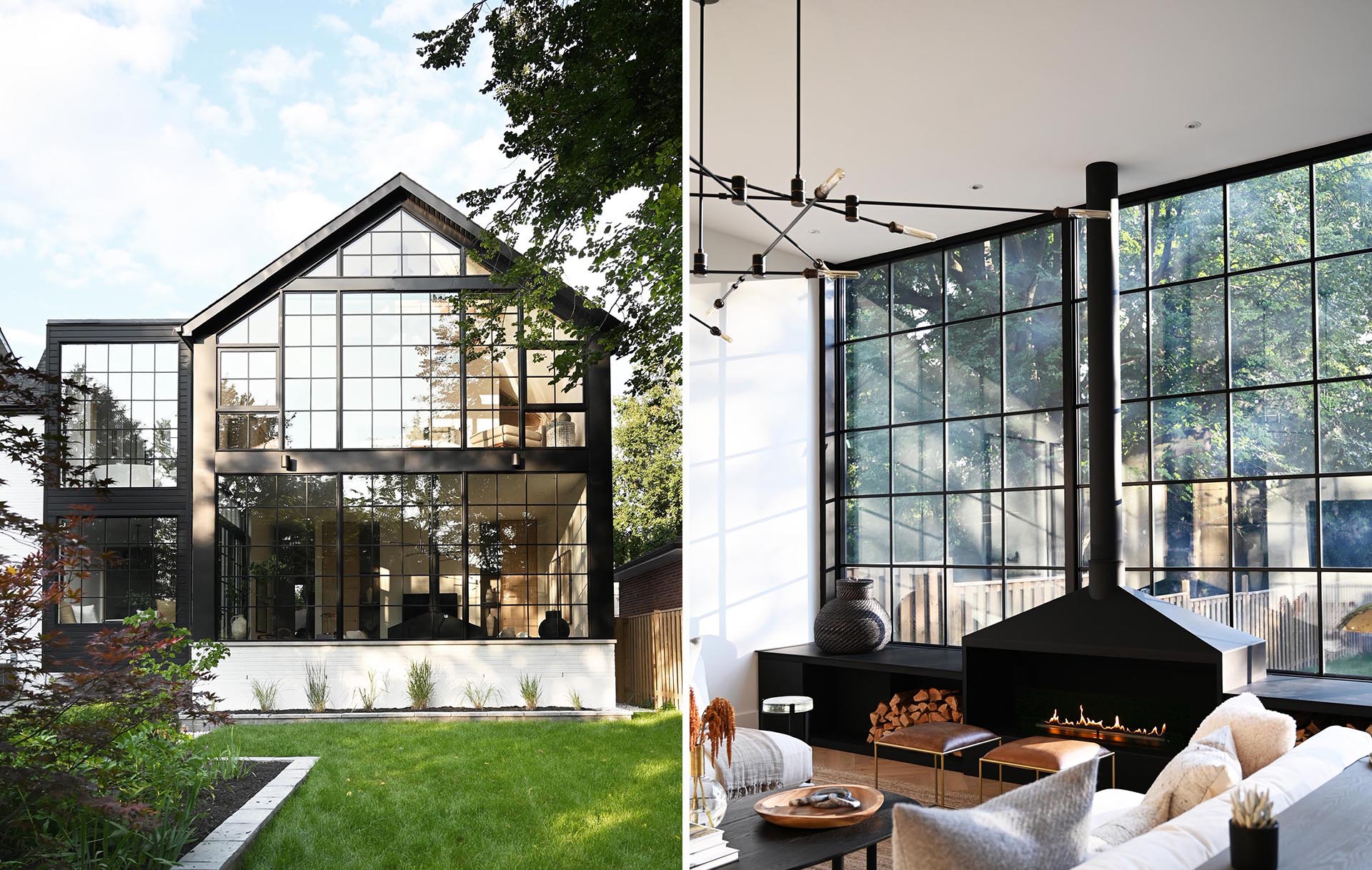 Architecture and interior design firm Ancerl Studio have recently completed the renovation of a tired bungalow and turned it into a contemporary home with a wall of black-framed windows at the rear of the house.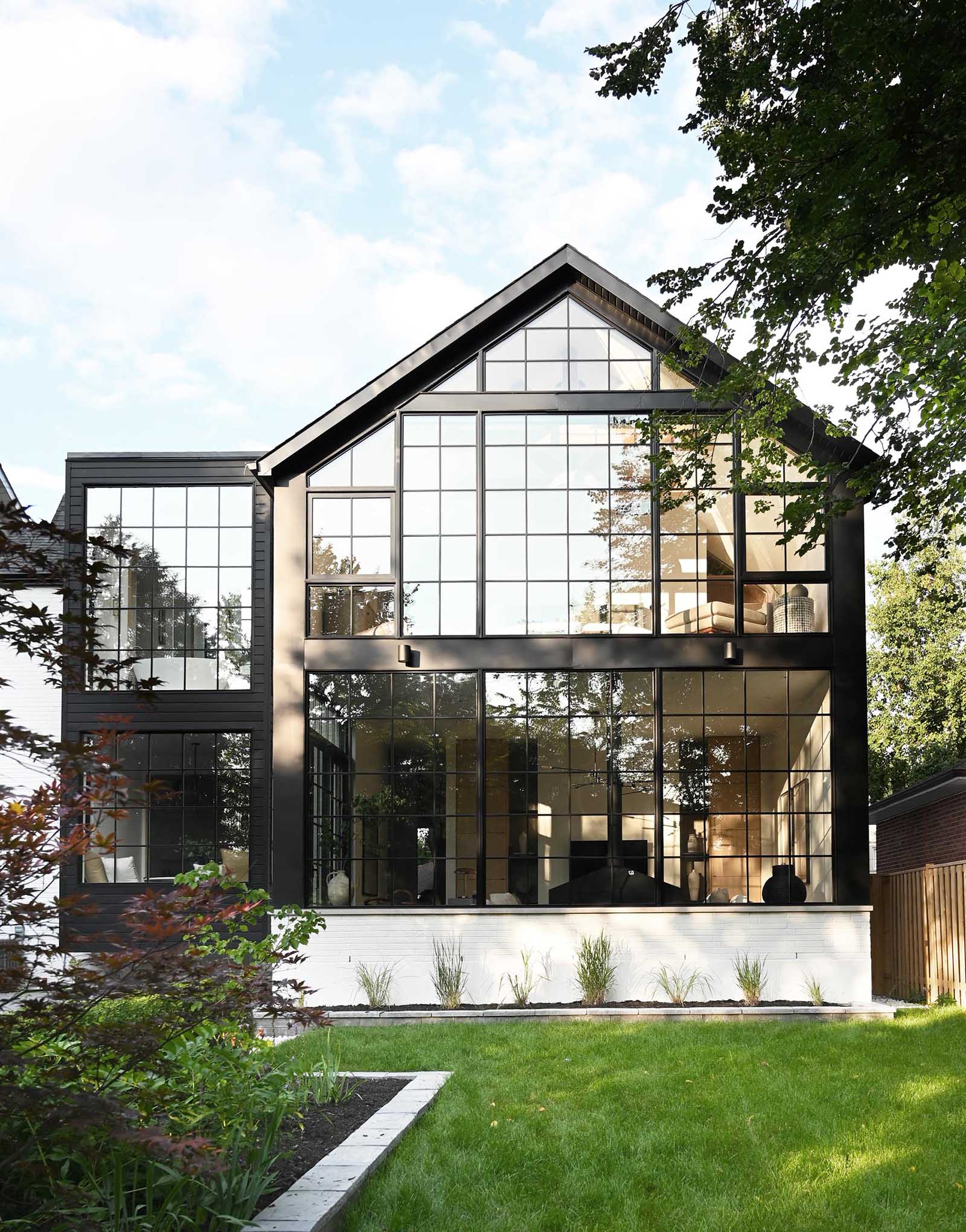 Located on a quiet tree-lined street in Toronto, Canada, the home includes a back wall made up of large format loft-style windows which are a contrast to the crisp material palette found throughout the home.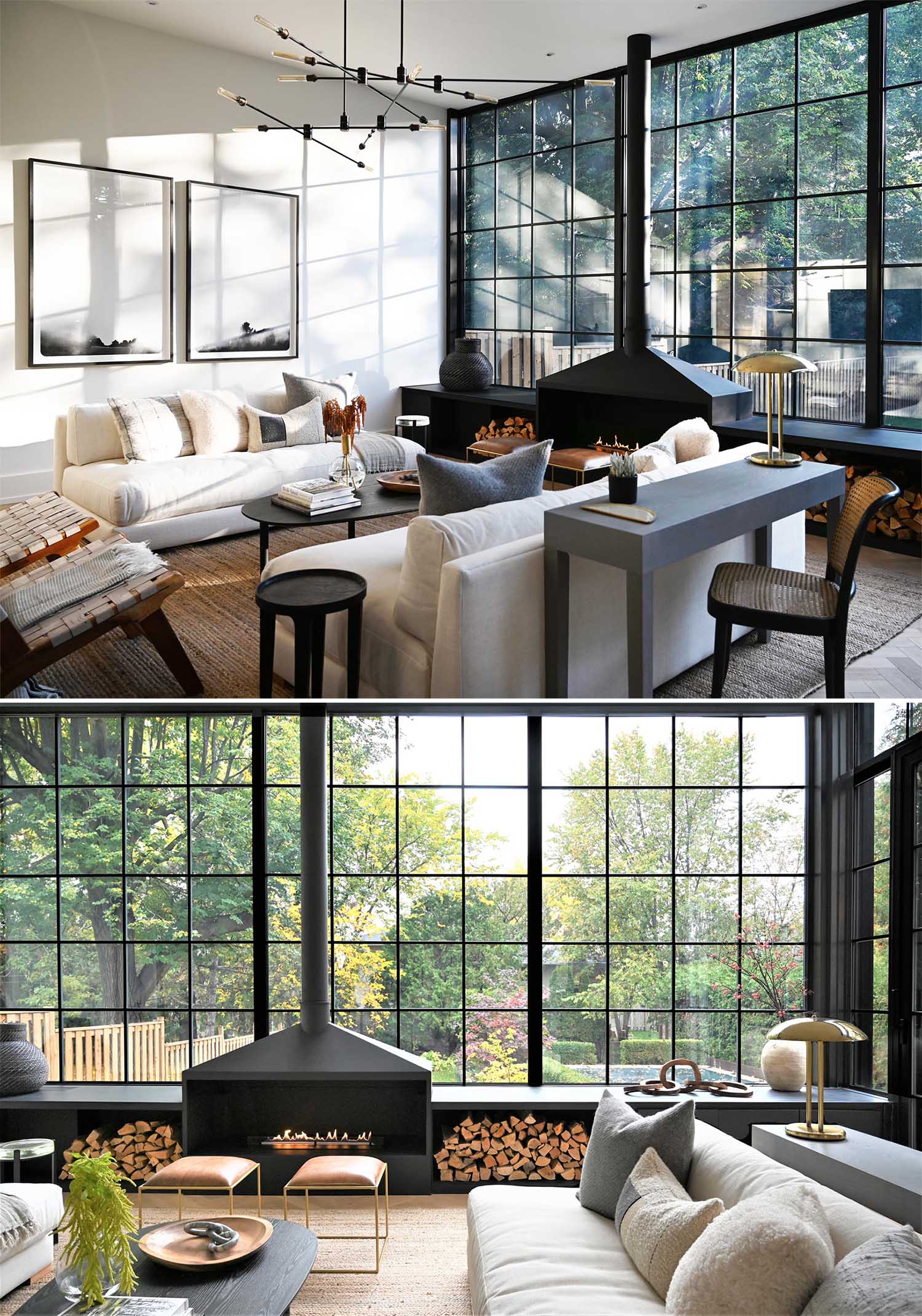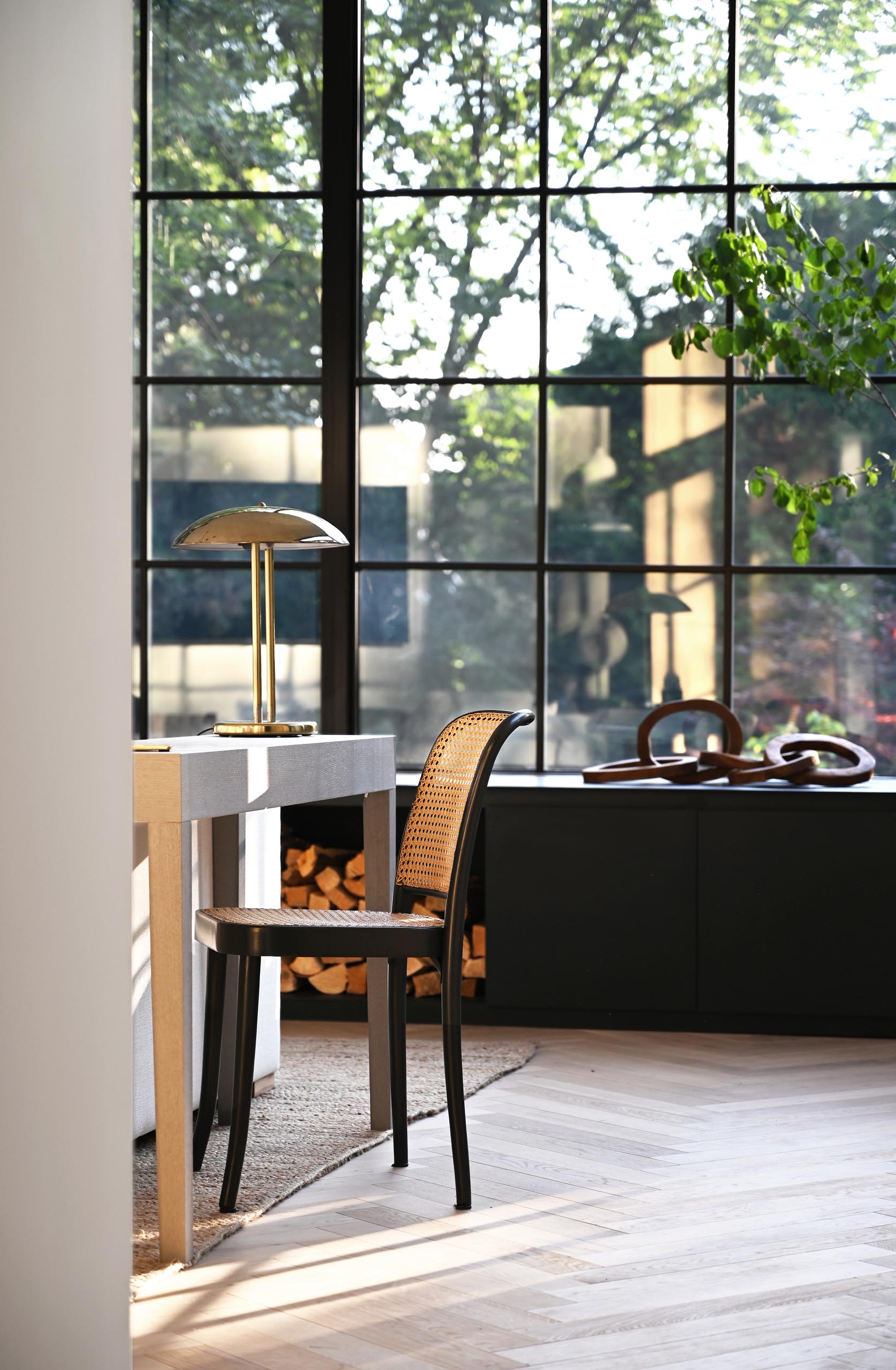 The expansive wall-to-wall black-framed windows and door frames complement the interior of the living room, which showcases a matte black fireplace and window bench. Also included in the design of the window bench is firewood storage.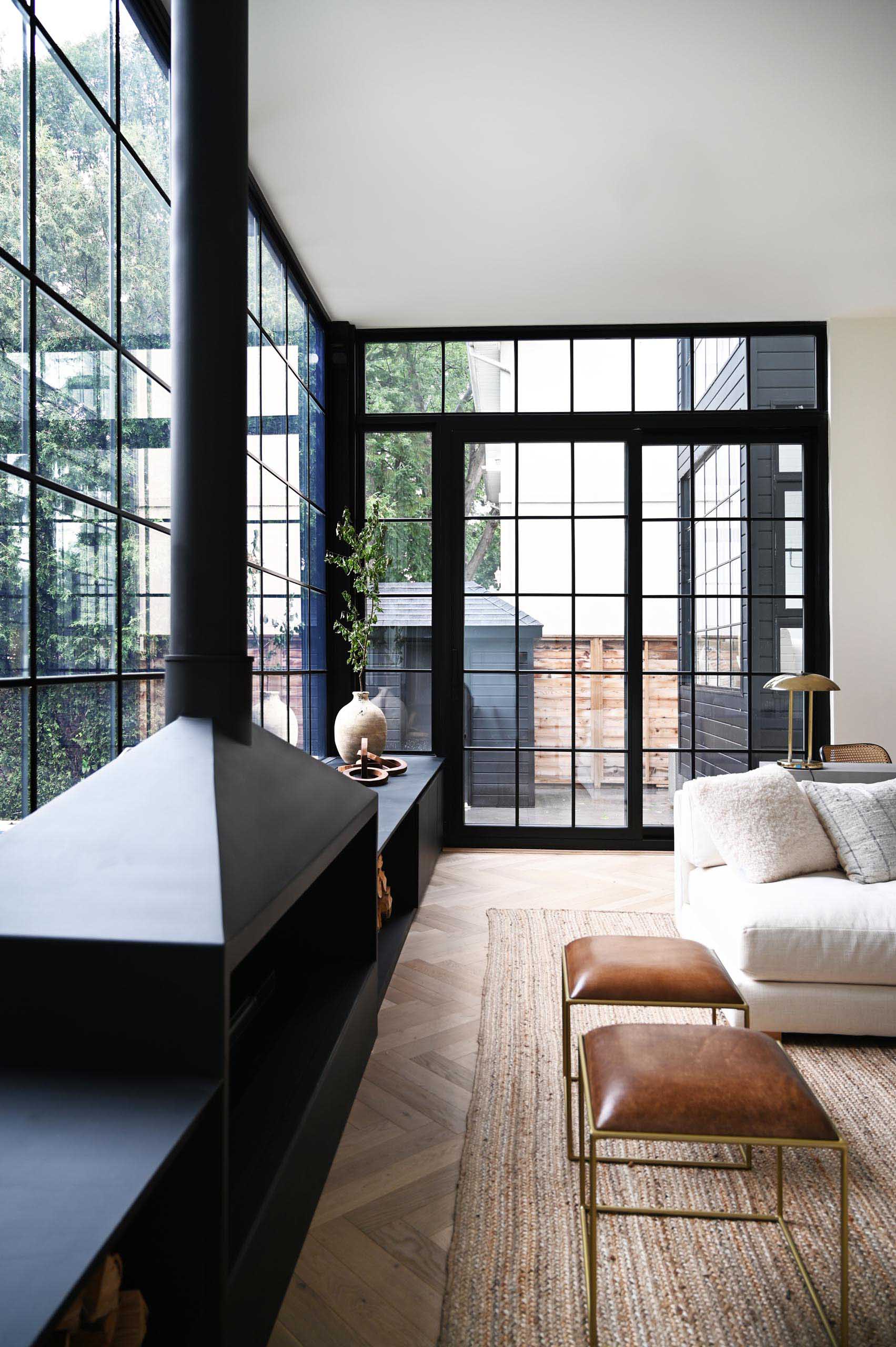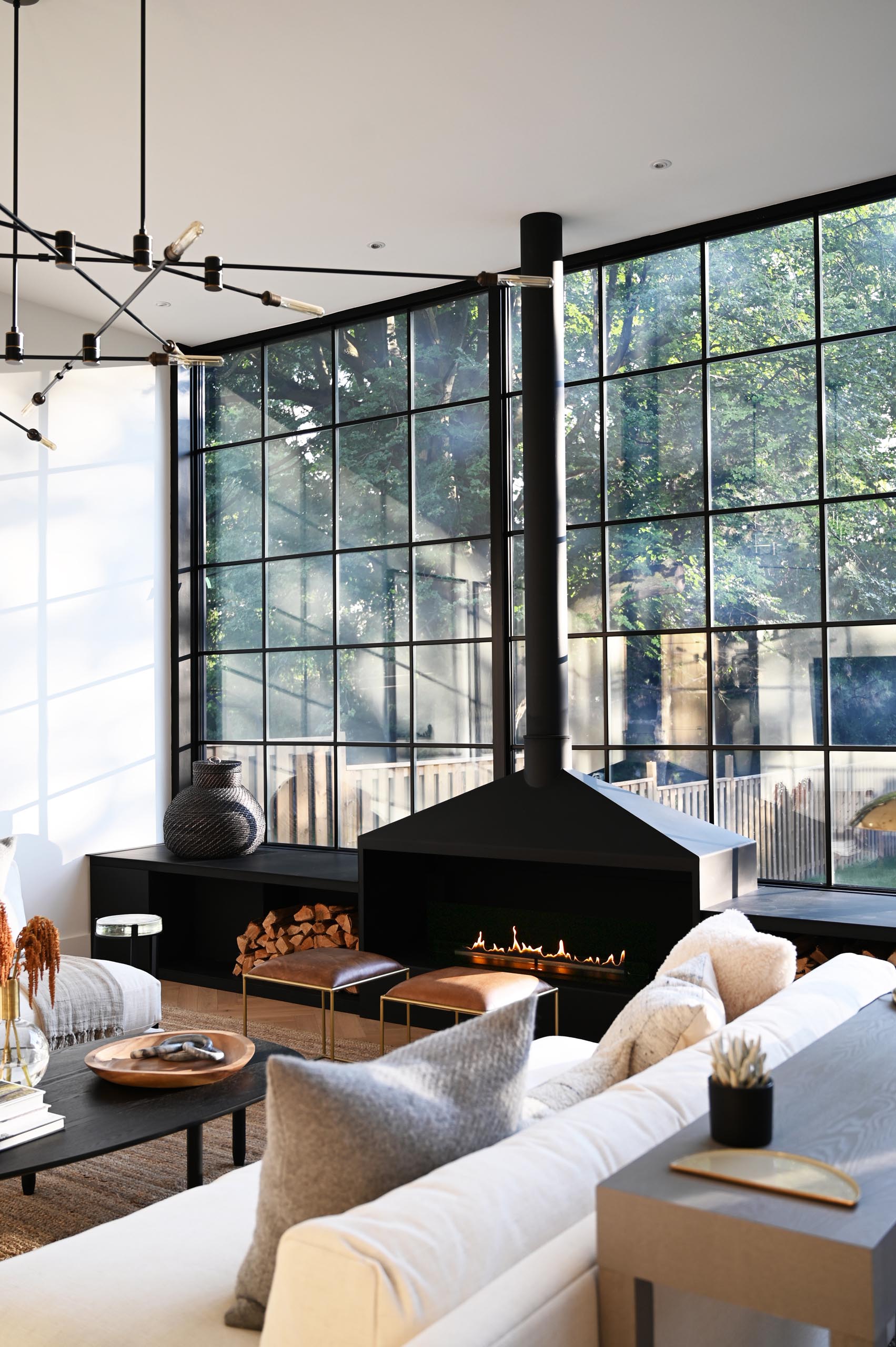 In the nearby breakfast nook, the window frames match the pendant light and the chair frames.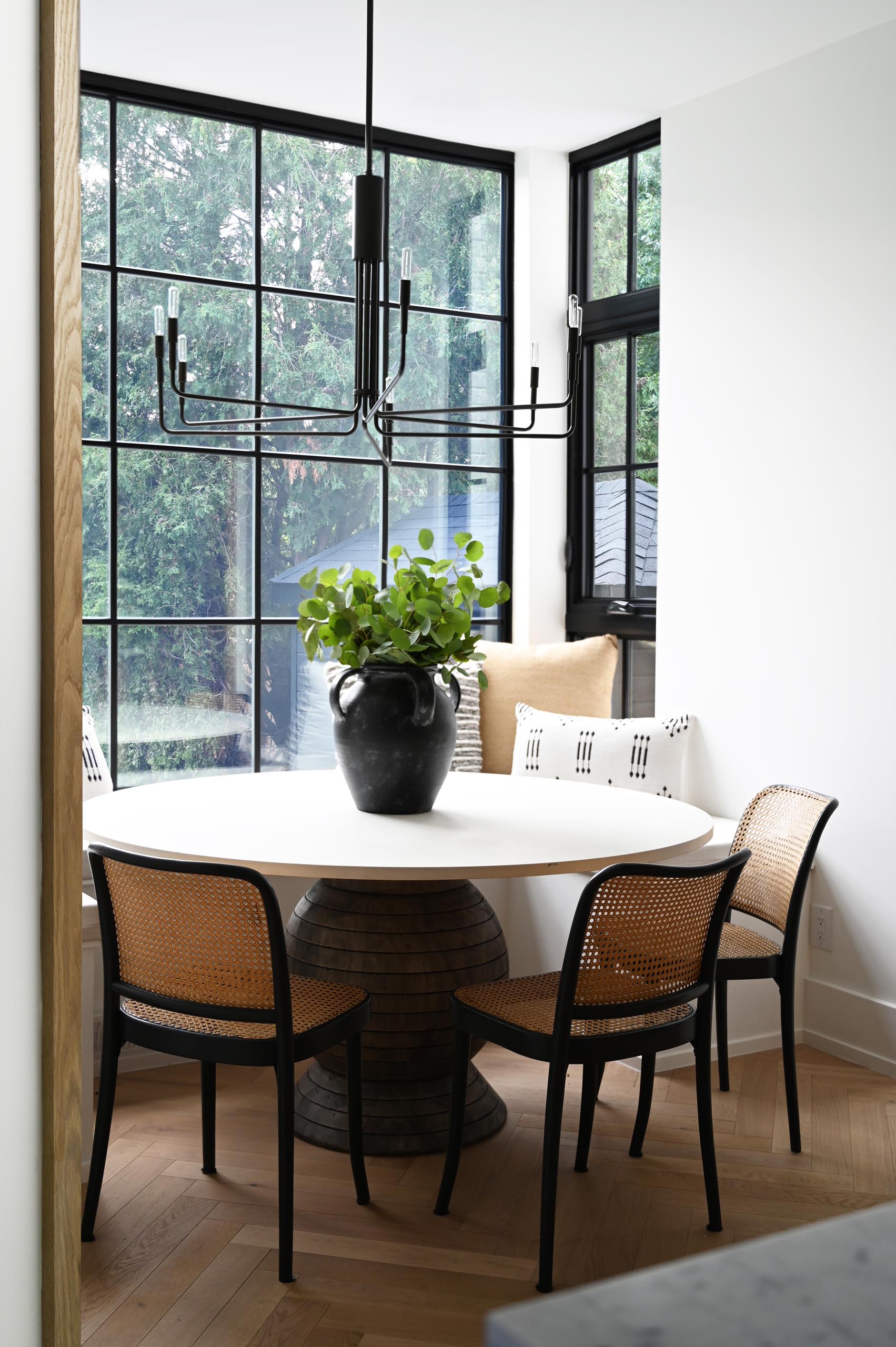 In the upstairs primary bathroom, one entire wall is dedicated to the black-framed windows, flooding the room with natural light and creating a contrasting design element to the white walls and wood beams.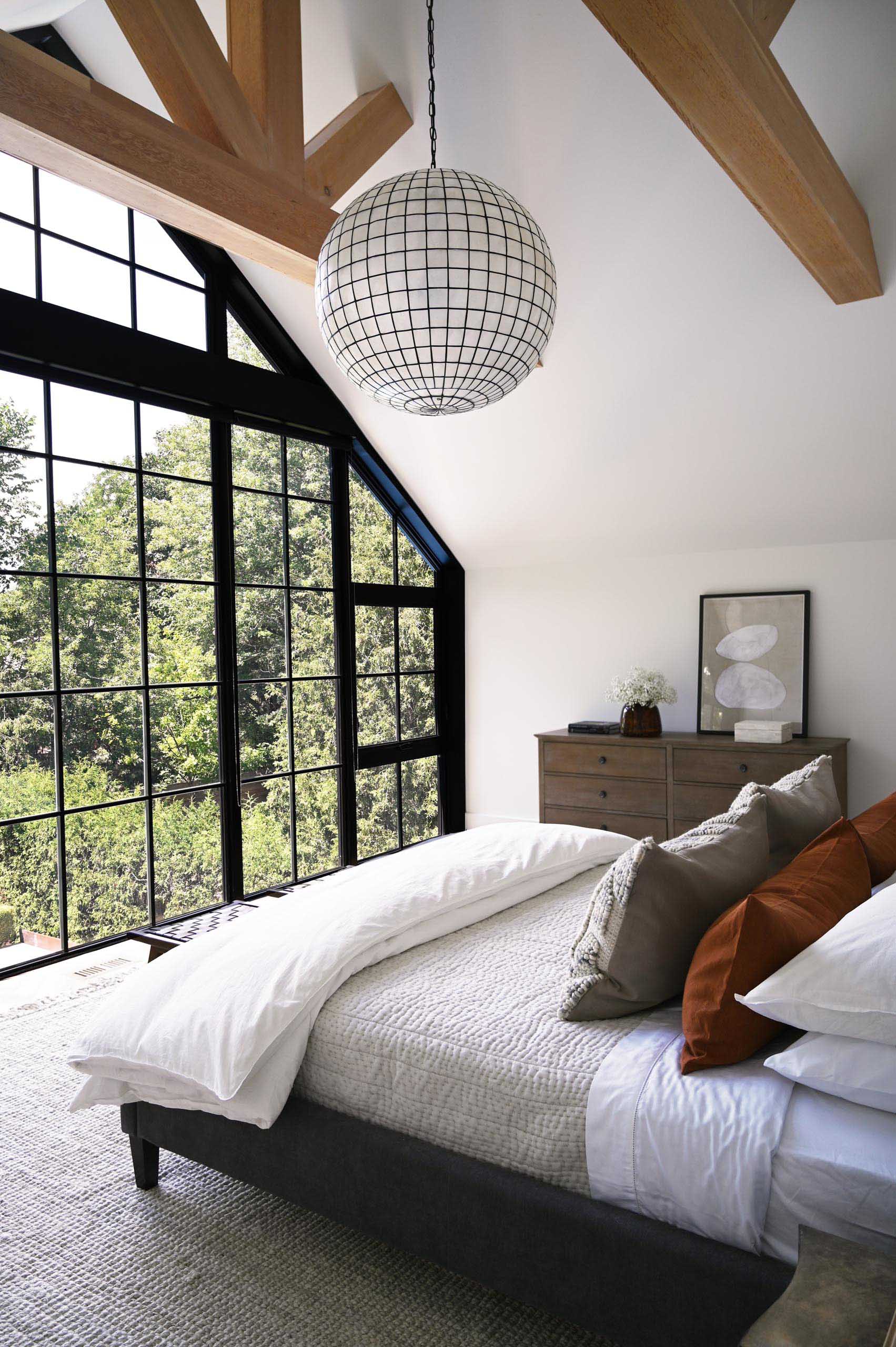 Let's take a look at the rest of the home…
The Exterior
The home was inspired by farmhouse living, with the white exterior accented by natural white oak wood to add a warm welcome and a hint at what lies beyond.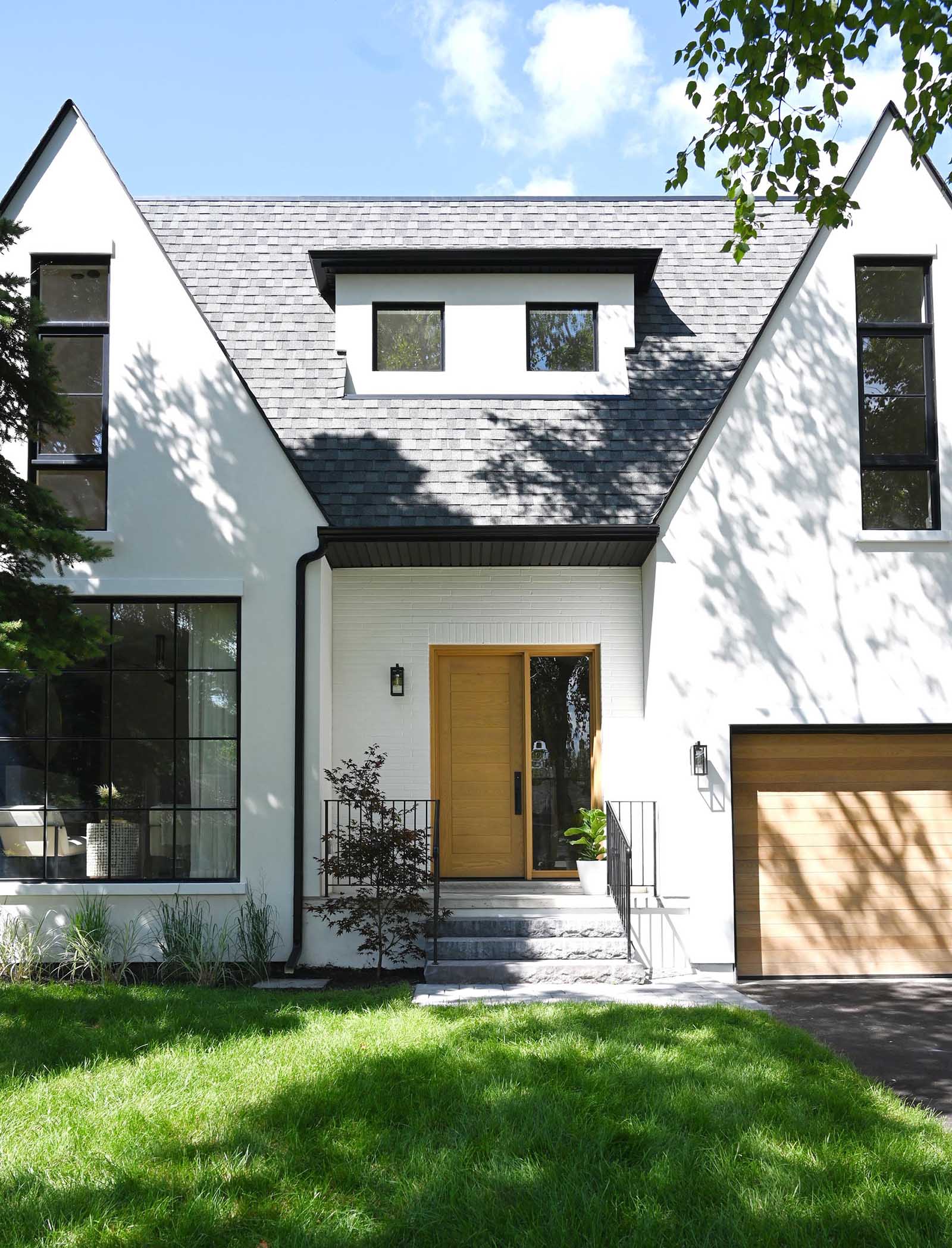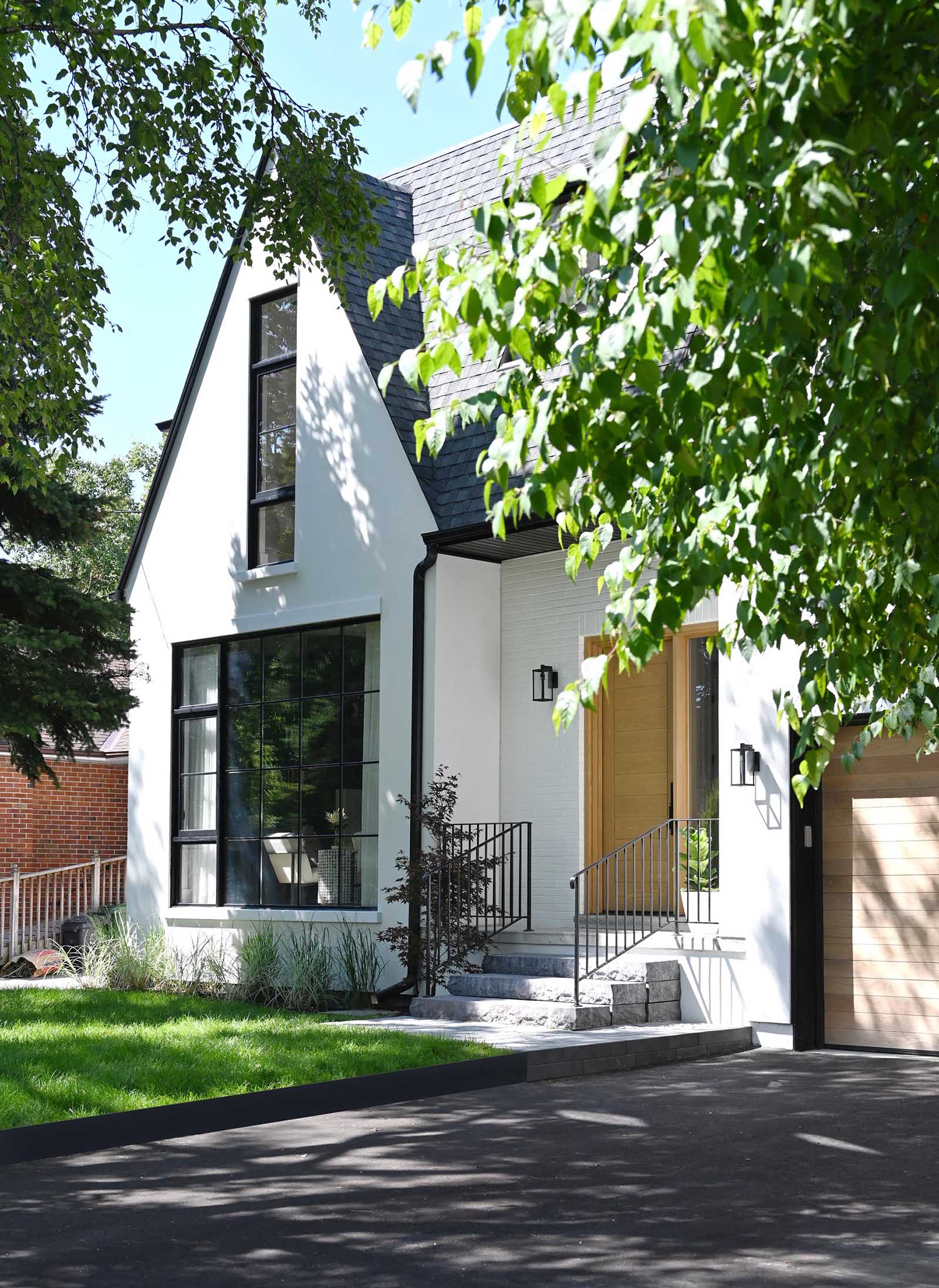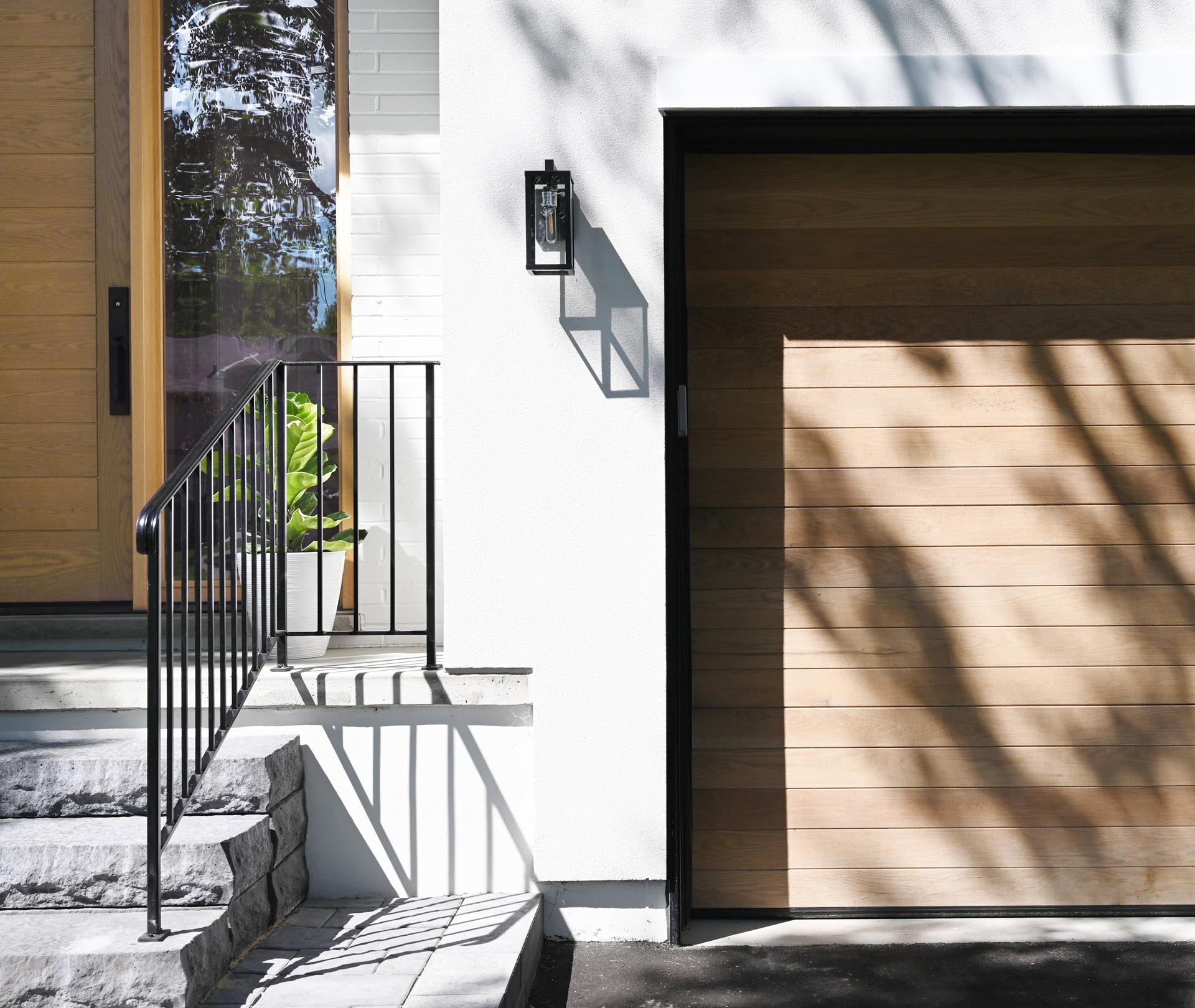 The Black-Framed Interior Glass Doors
Connecting various areas of the interior are black-framed glass doors that provide a glimpse of the other rooms.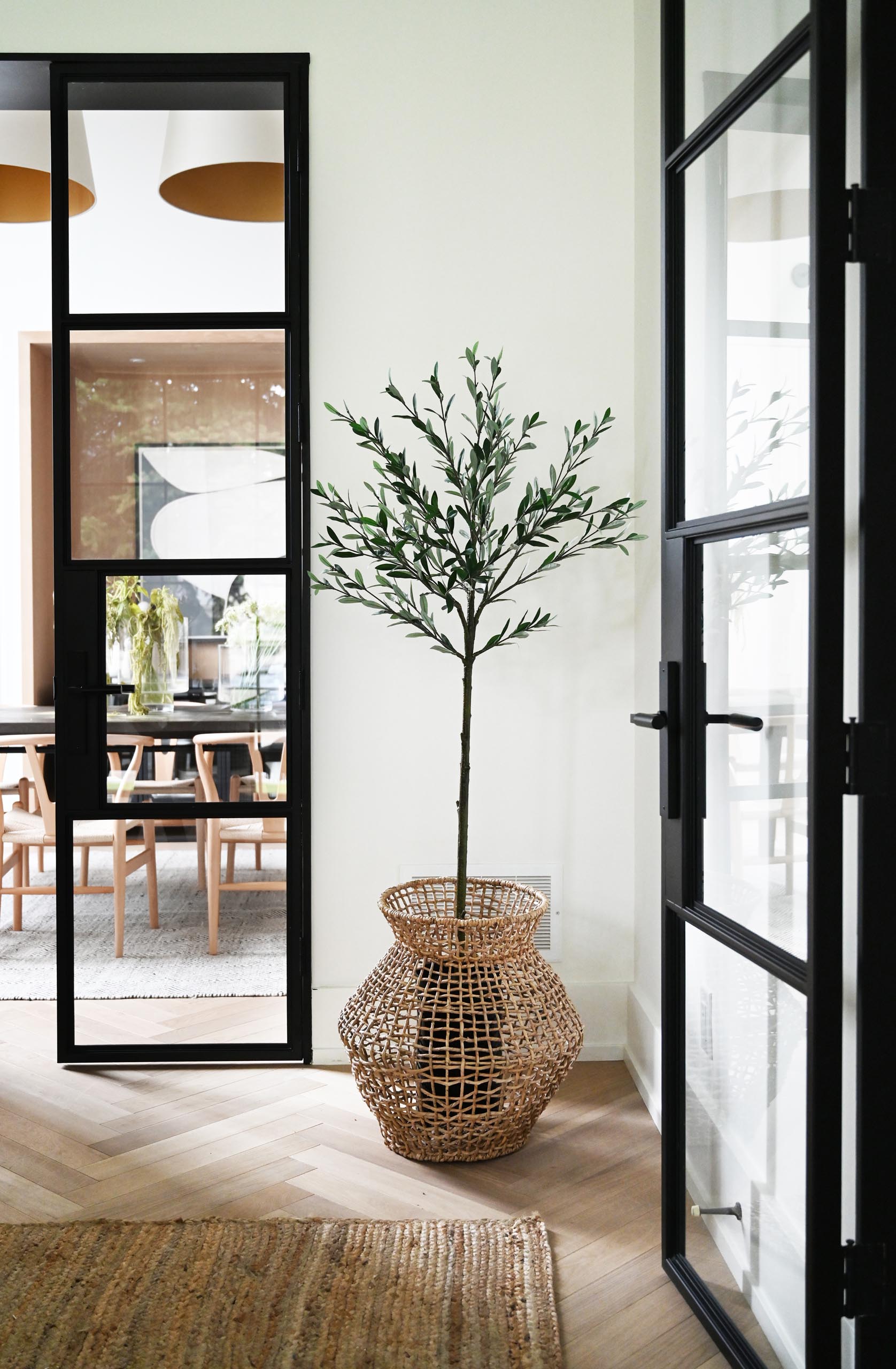 The Dining Room And Kitchen
Centrally located, the kitchen and dining room feature cathedral ceilings with exposed wood beams, warm wood accents, and natural materials. Oversized pendant lights complement the grand space and add a warm glow for evenings spent around the large dining table.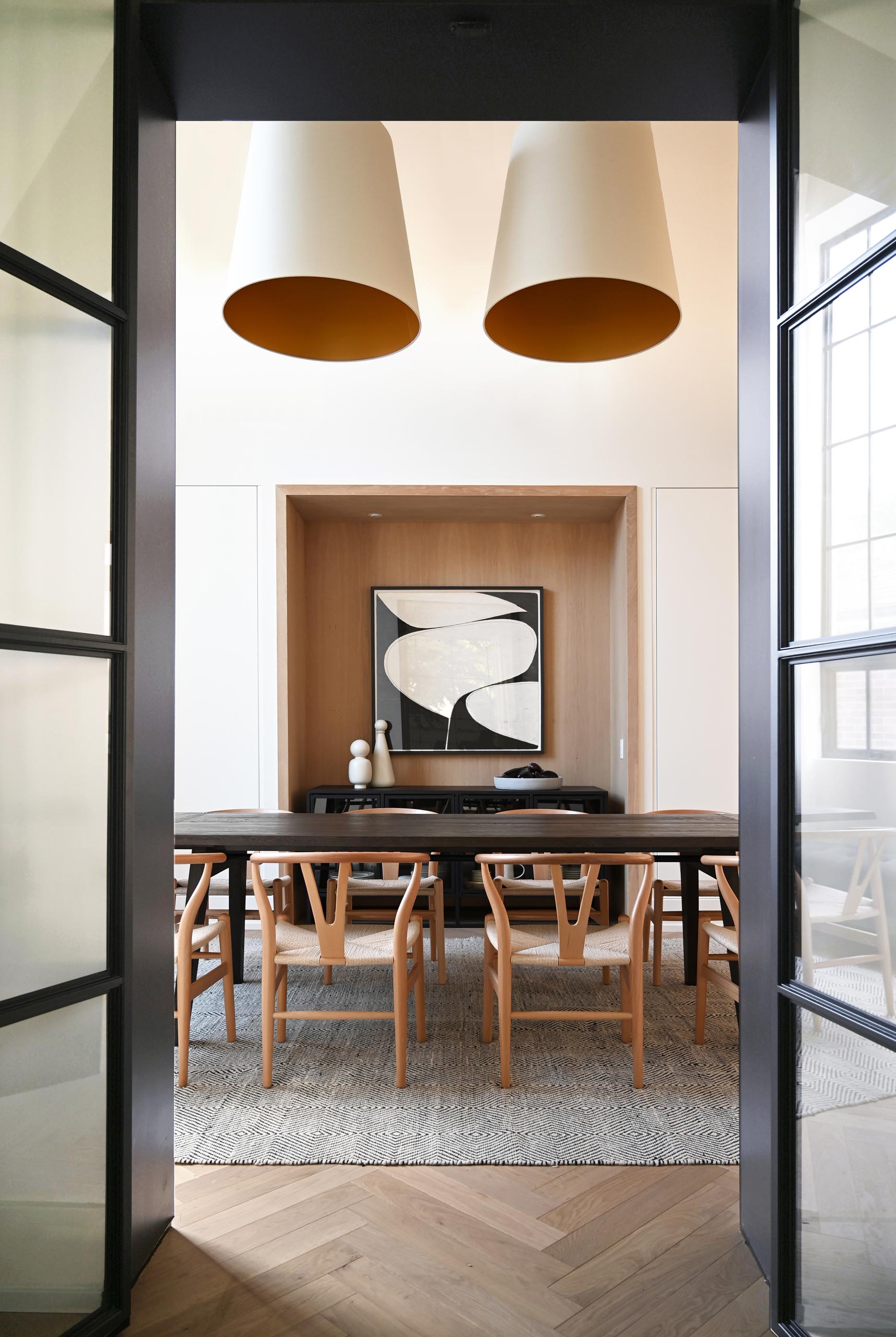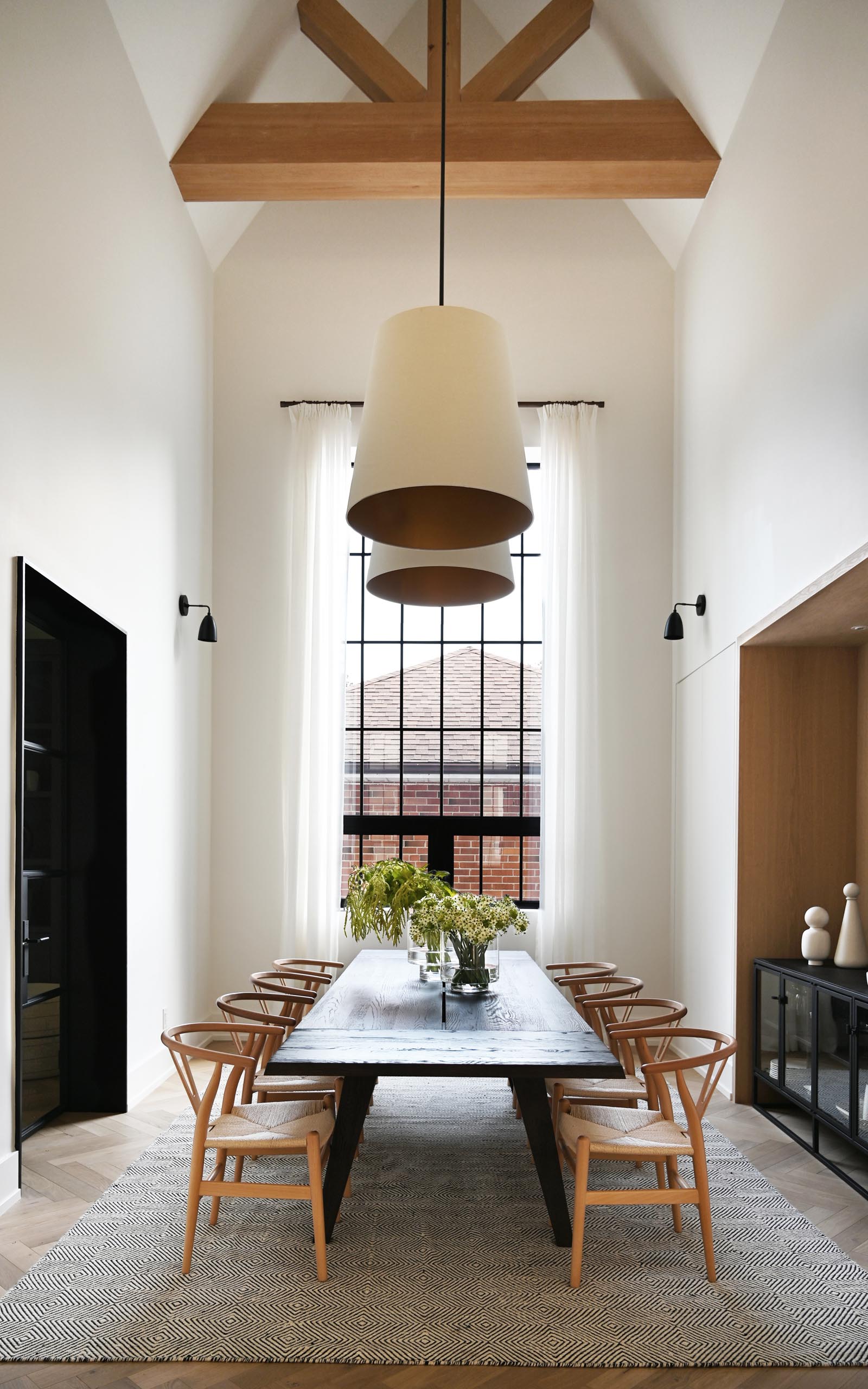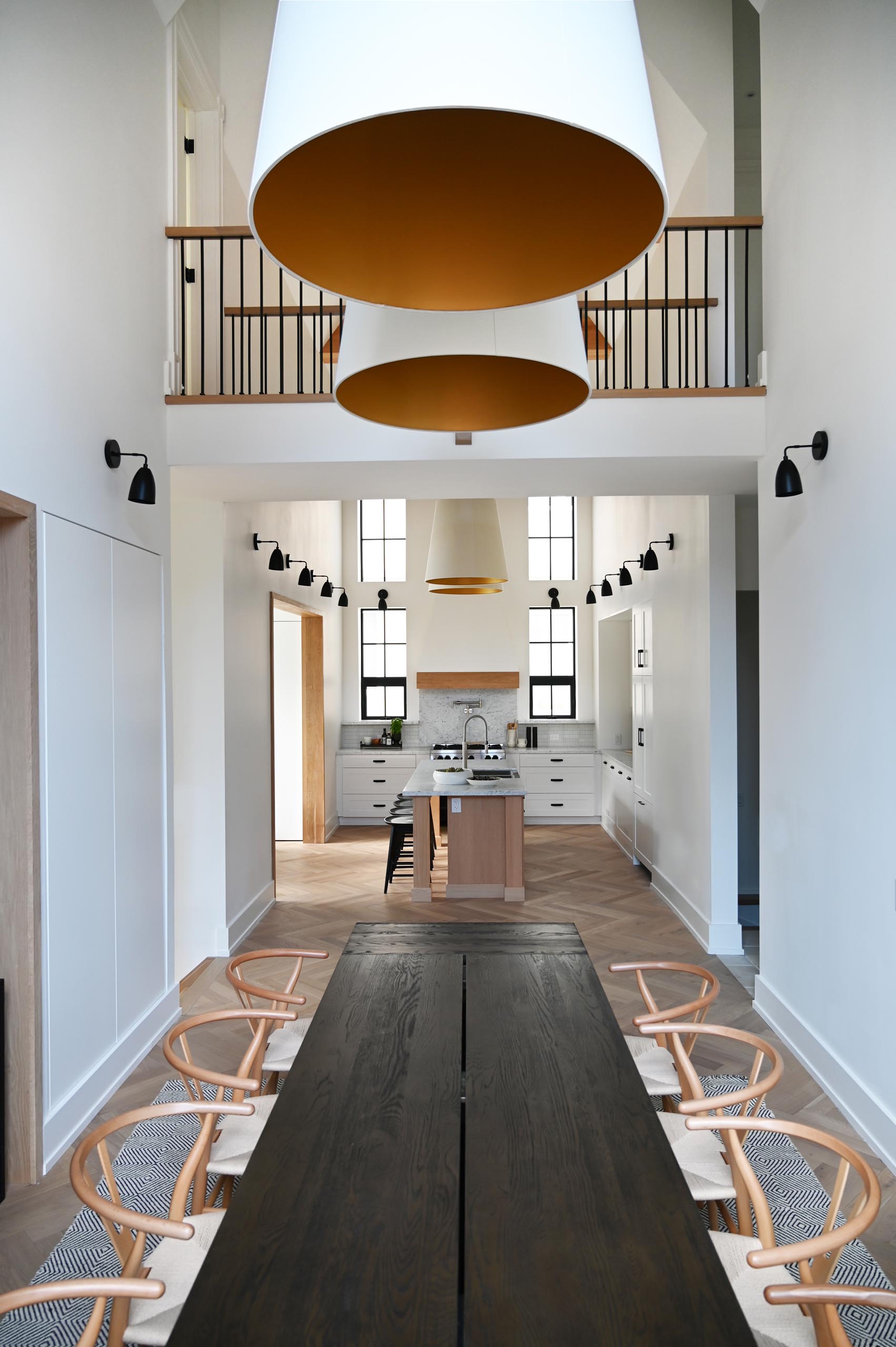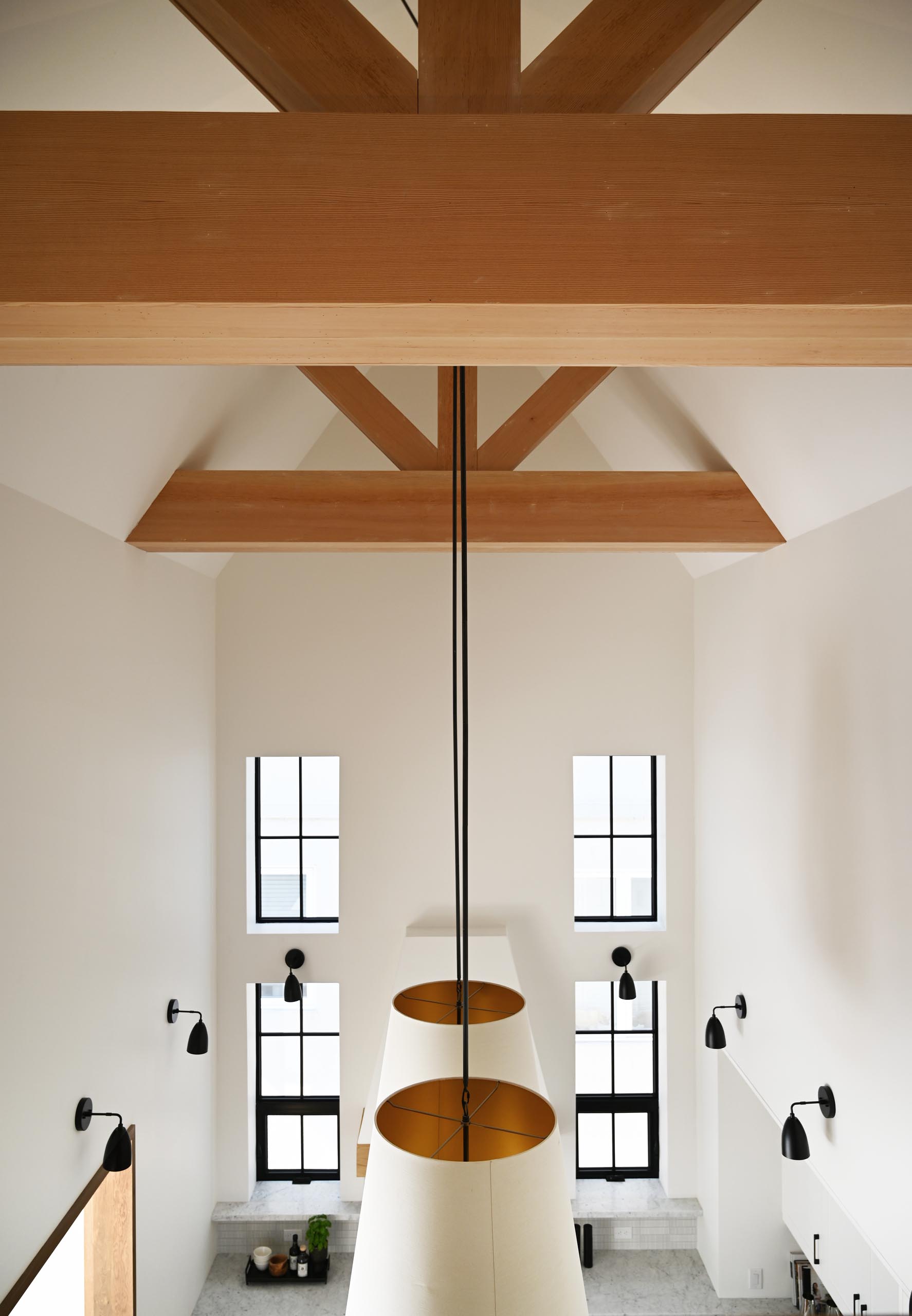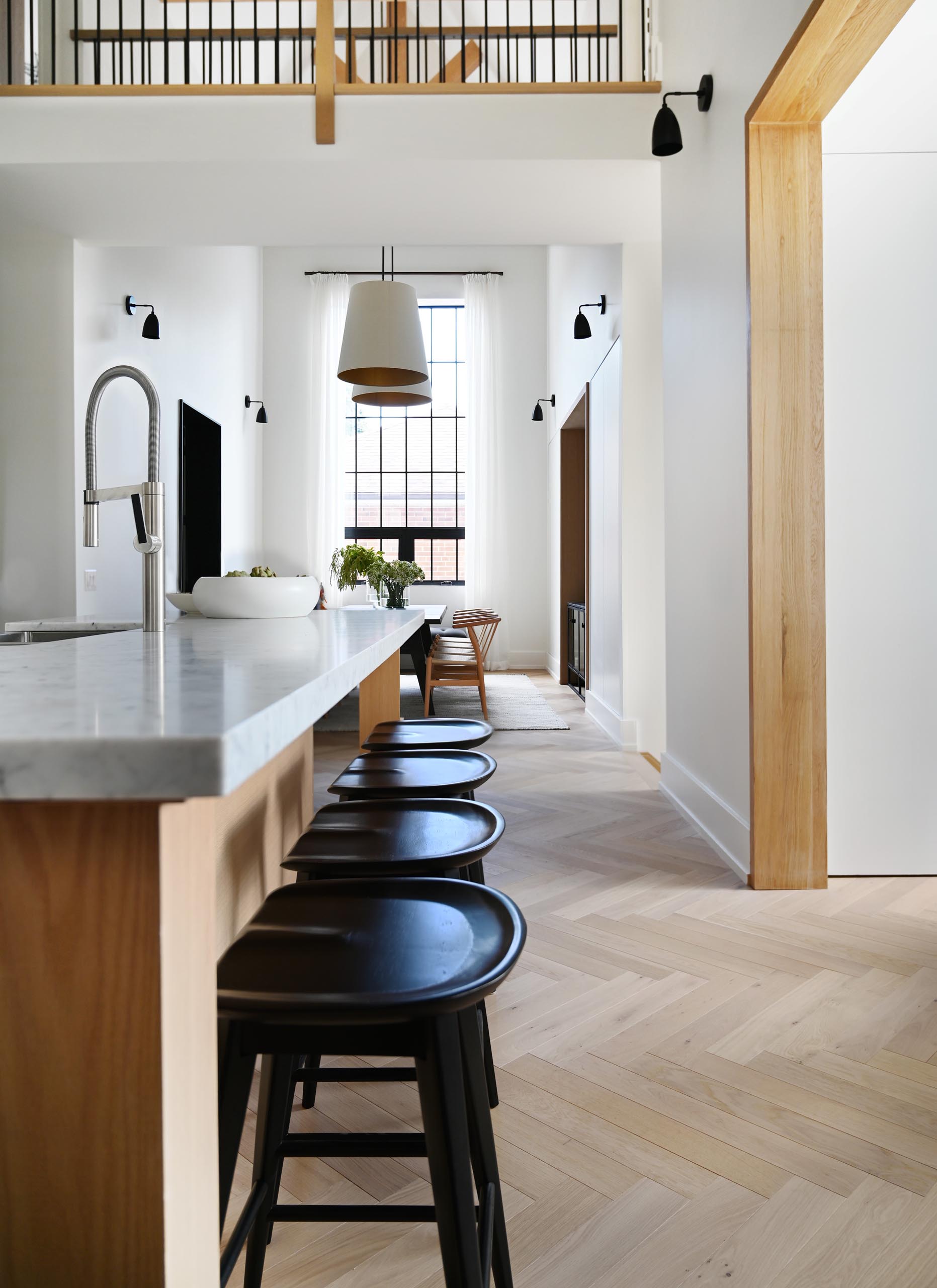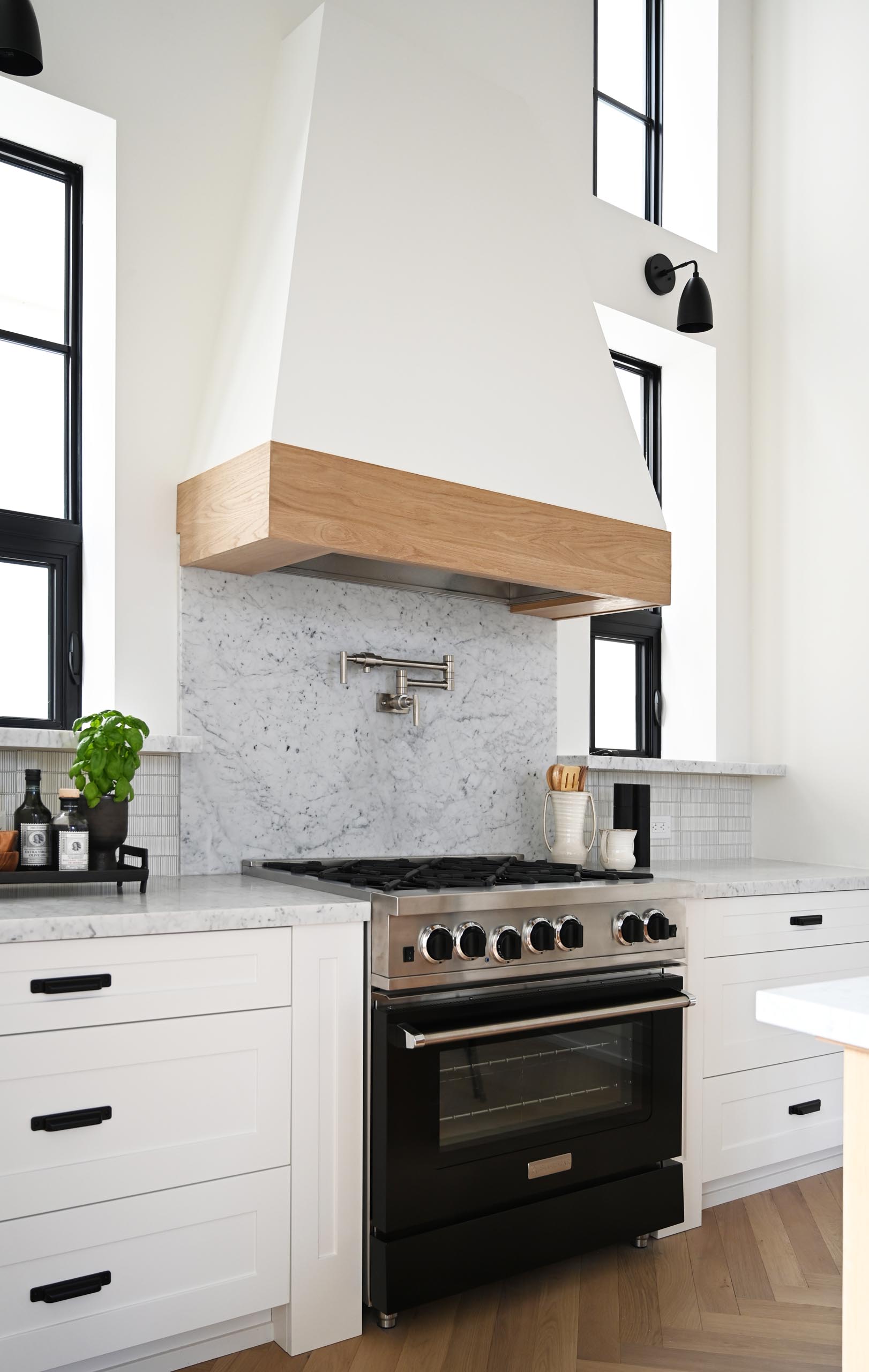 The Home Office
A private home office and a sunny casual breakfast nook extend off of the main area that also leads to the family room. A black accent wall provides a backdrop for the fireplace, while built-in shelving and cabinets add a storage element.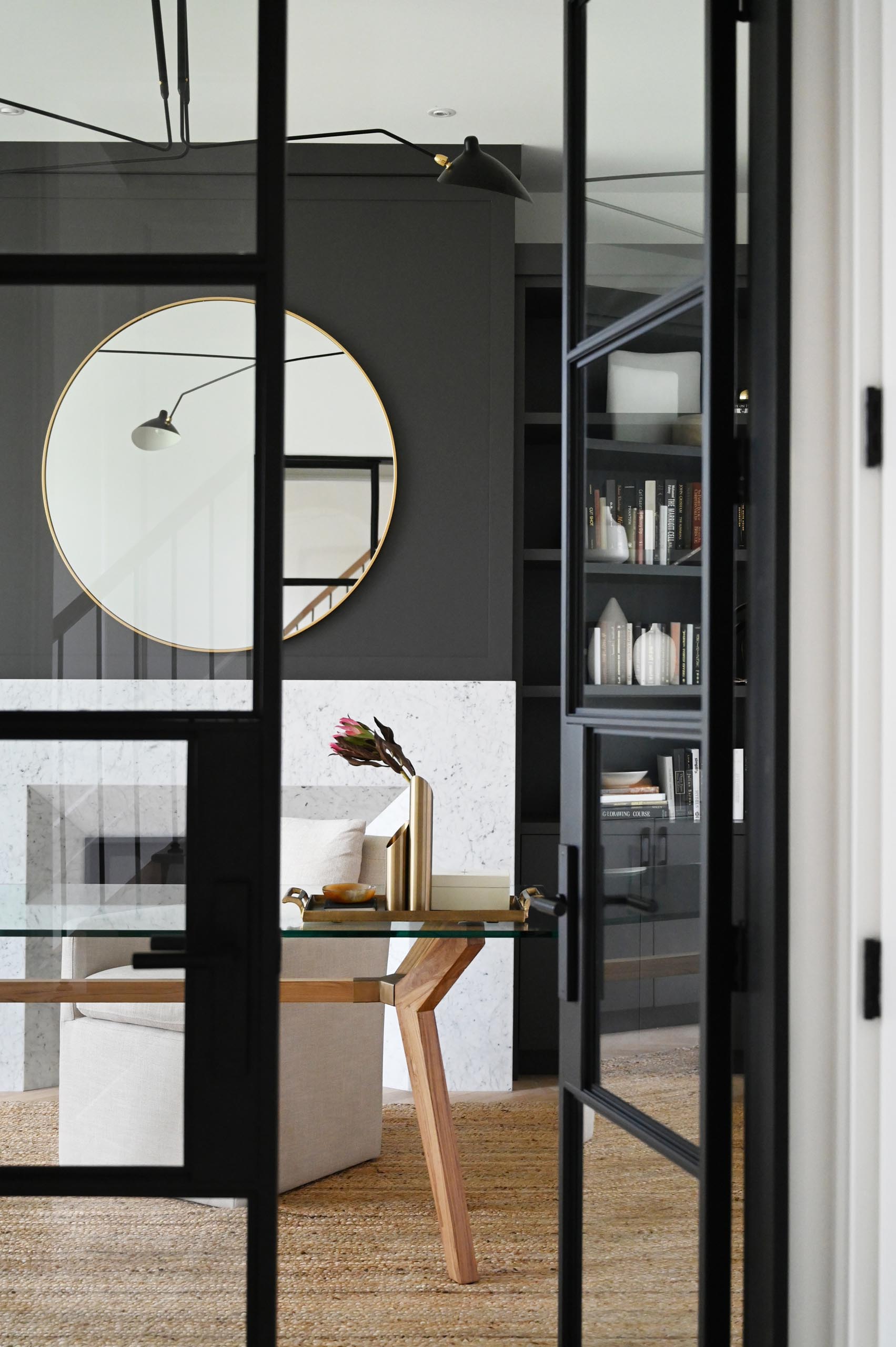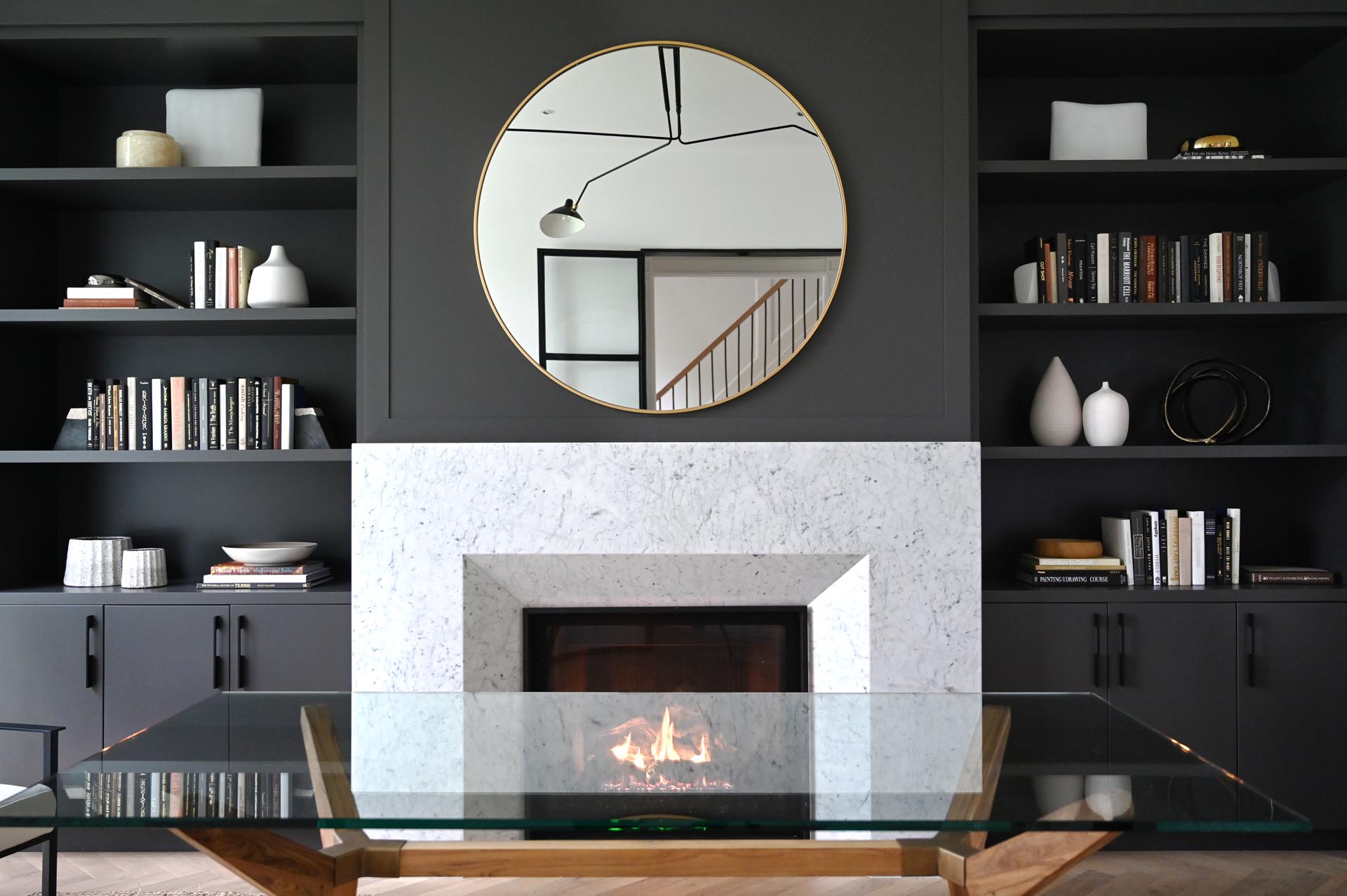 The Stairs
Black metal stair pickets and feature wall paneling, lead up to the second floor, where one is met with a catwalk overlooking the dining and kitchen space below.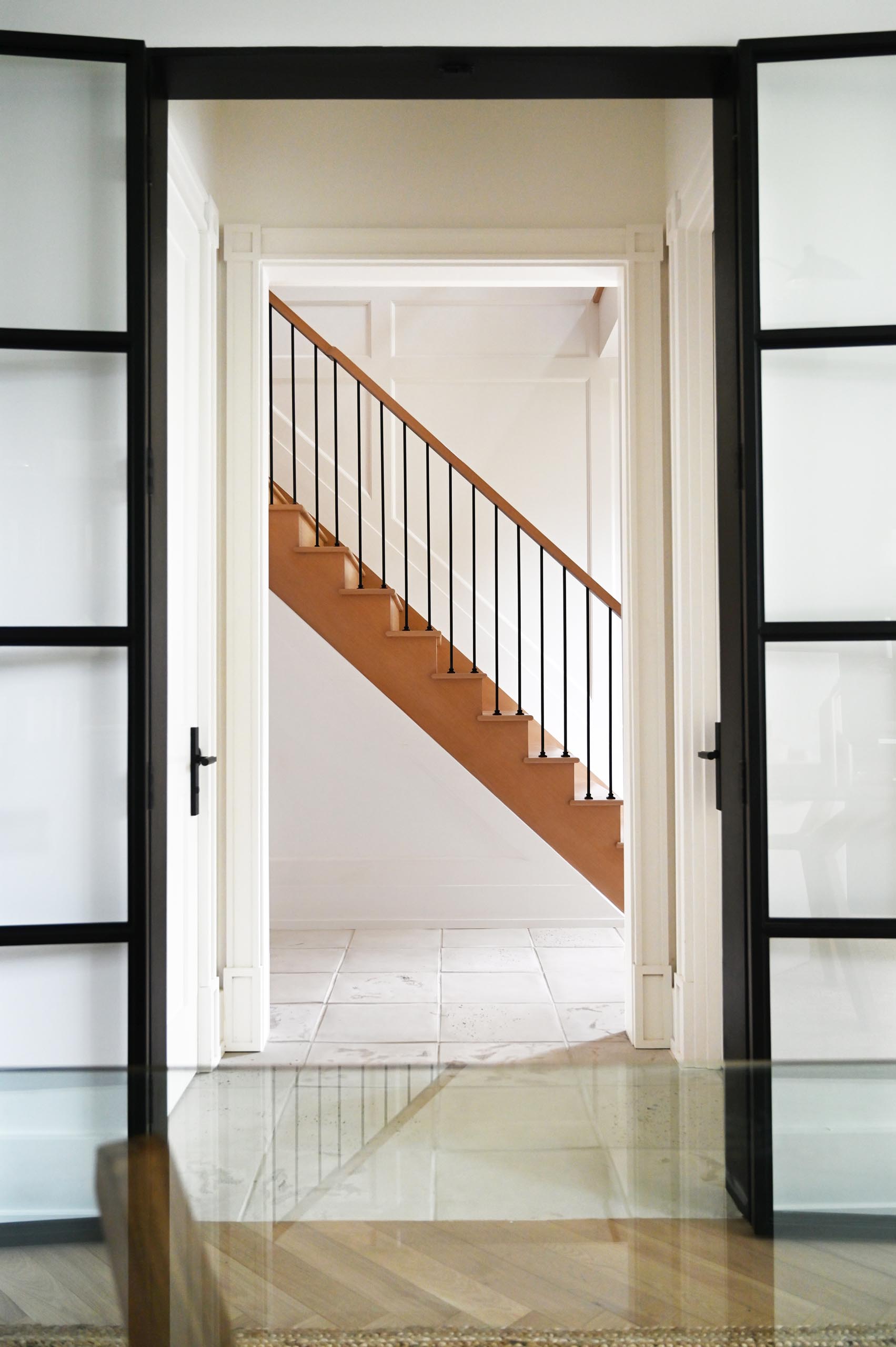 The Primary Bedroom
Featuring a cathedral ceiling with exposed beams and layers of neutral soft textures and furnishings, the primary bedroom is designed as a cozy nest overlooking the lush green yard.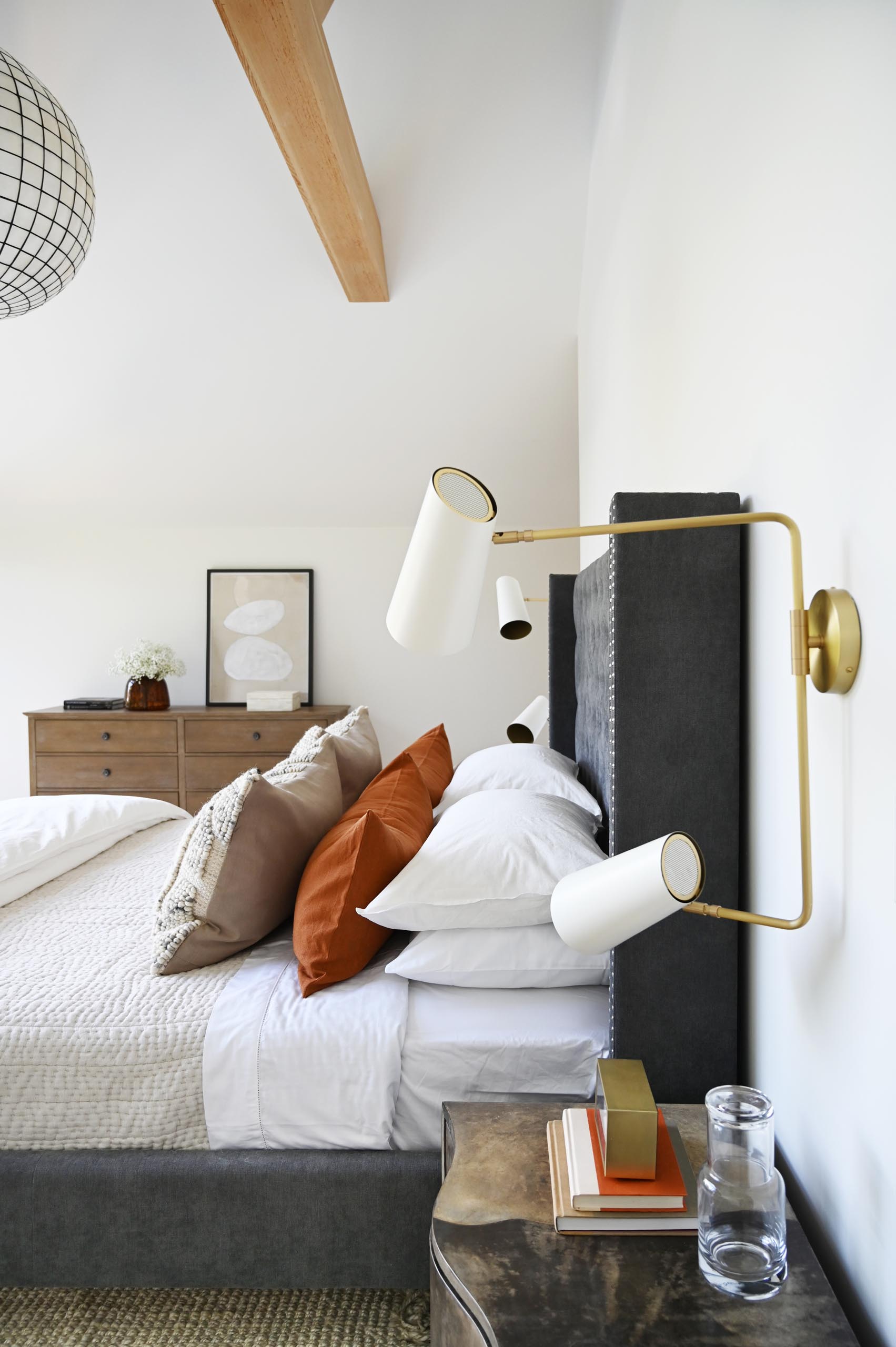 The En-Suite Bathroom
The white marbled spa-like bathroom includes a windowed alcove for the freestanding tub, metallic hardware, and wood accents.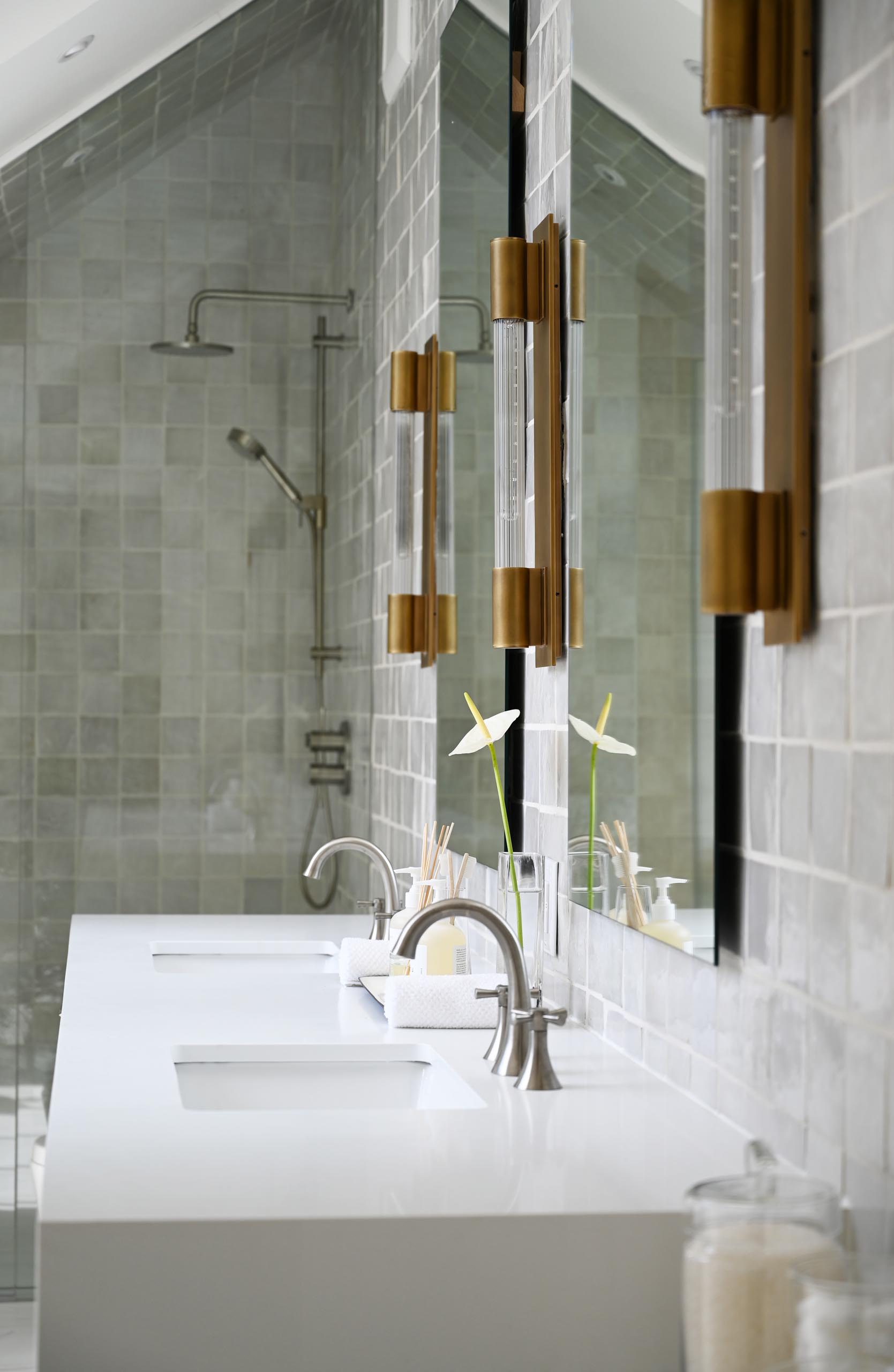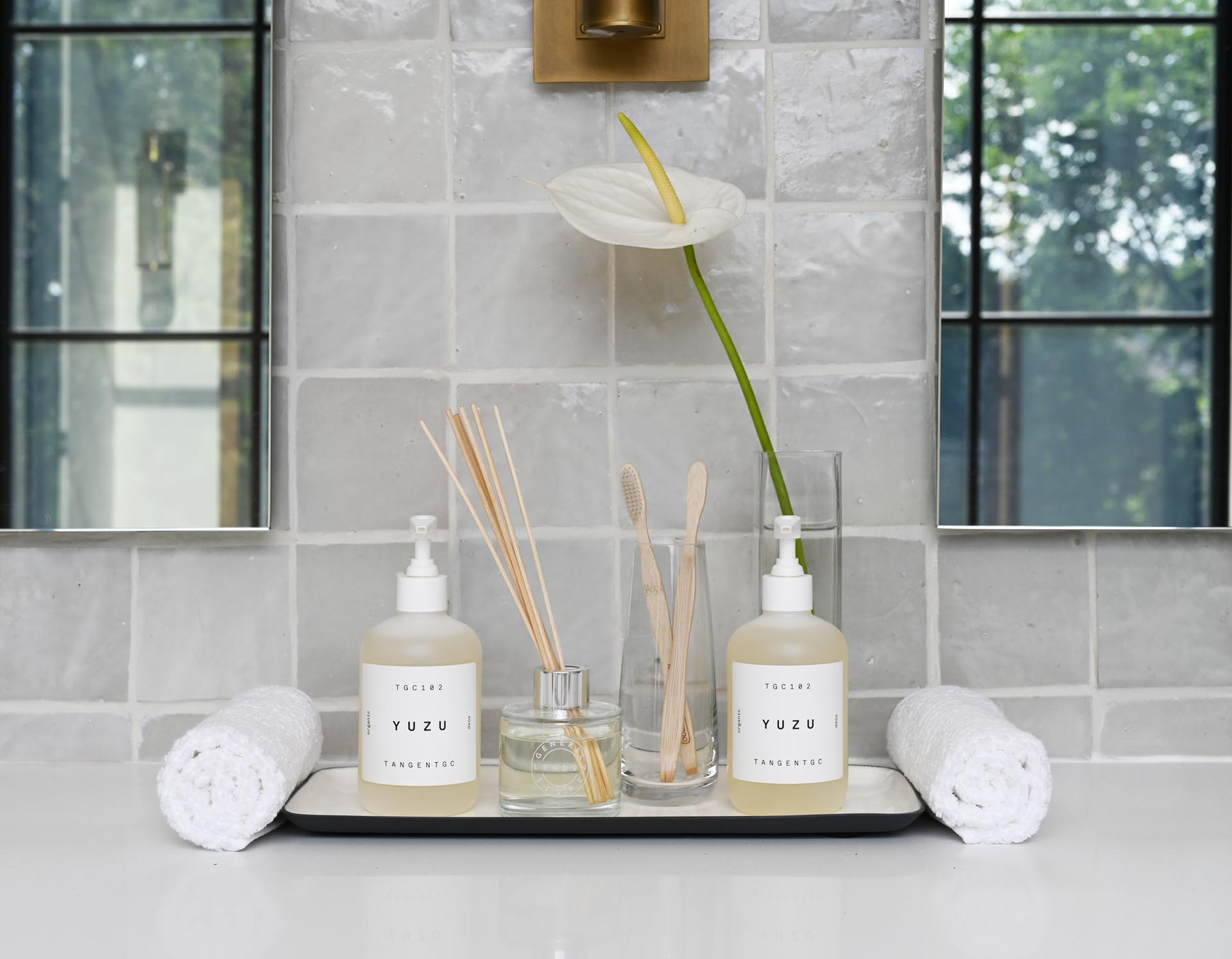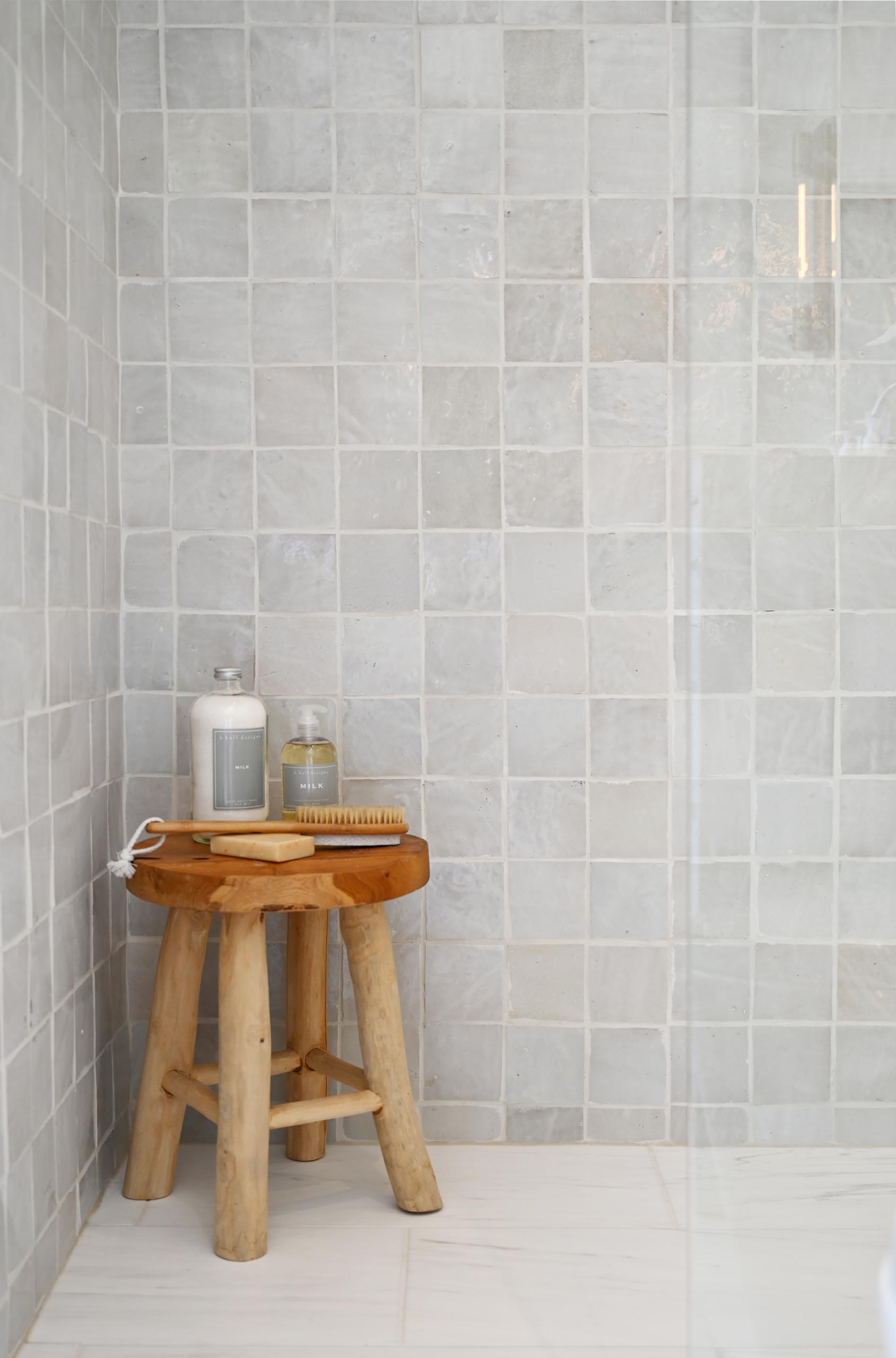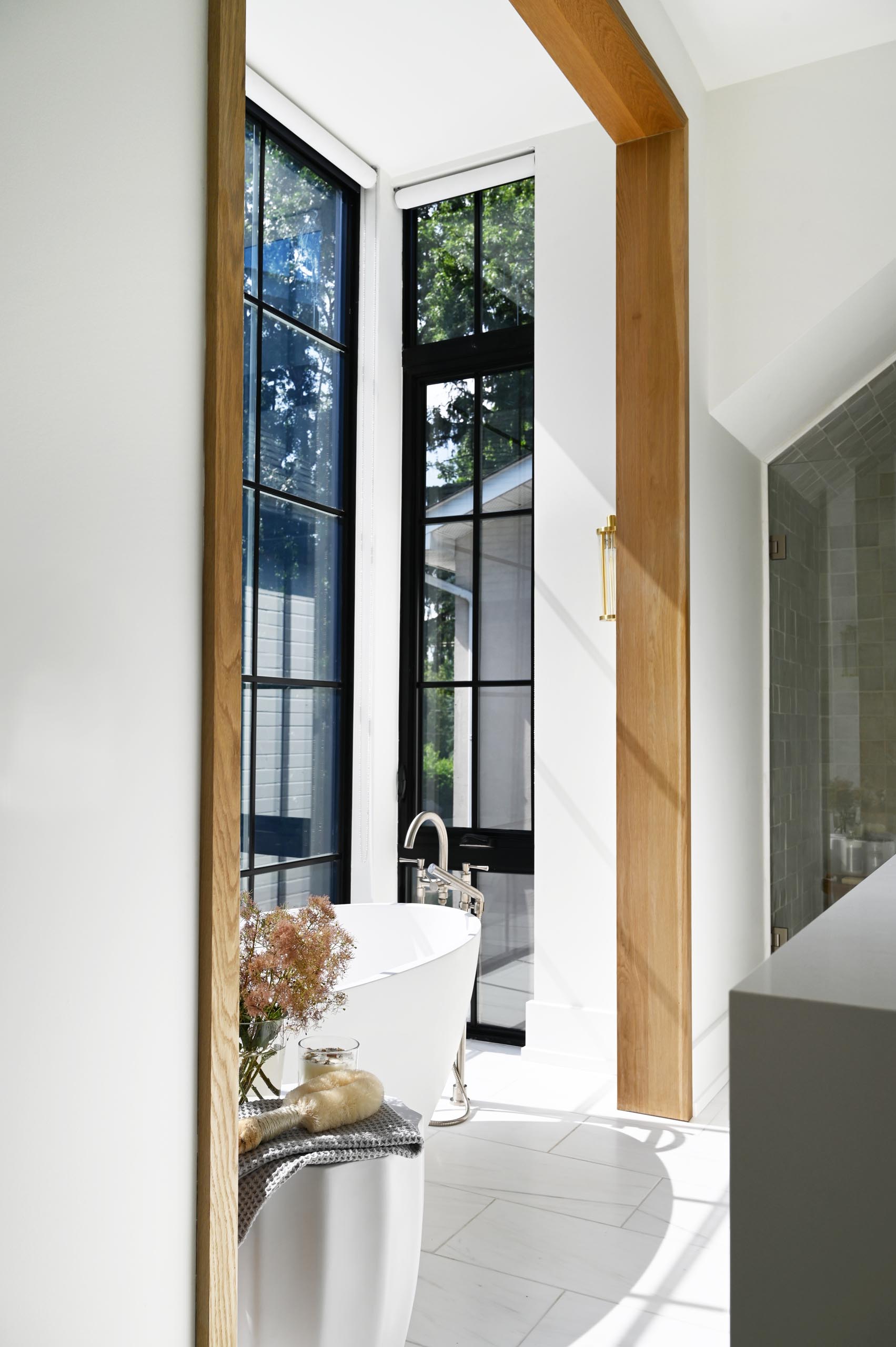 Photography by Kimberly Czornodolskyj