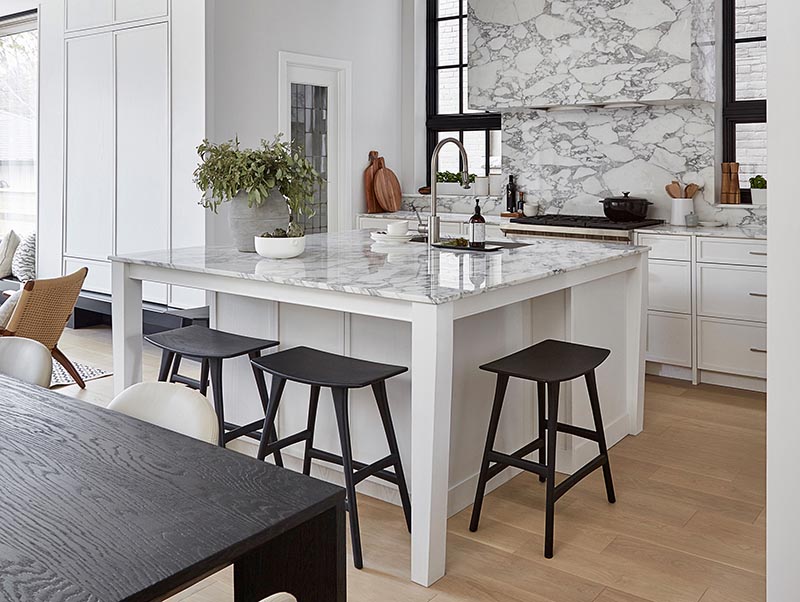 Architecture and interior design firm Ancerl Studio, has completed a project in Toronto, Canada, where they included a square island in the kitchen. In most kitchen designs, the island is often a rectangular shape, however, due to the shape of this kitchen, it made more sense to go with a square design.
Grey and white marble has been used to complement the white walls, while above the island, there are three glass balloon-like pendant lights.
By having a square island, the designers were able to include four spaces for seating in the form of counter stools, which is ideal if you're entertaining and want to interact with the person cooking, or if you need a place to have a quick bite to eat.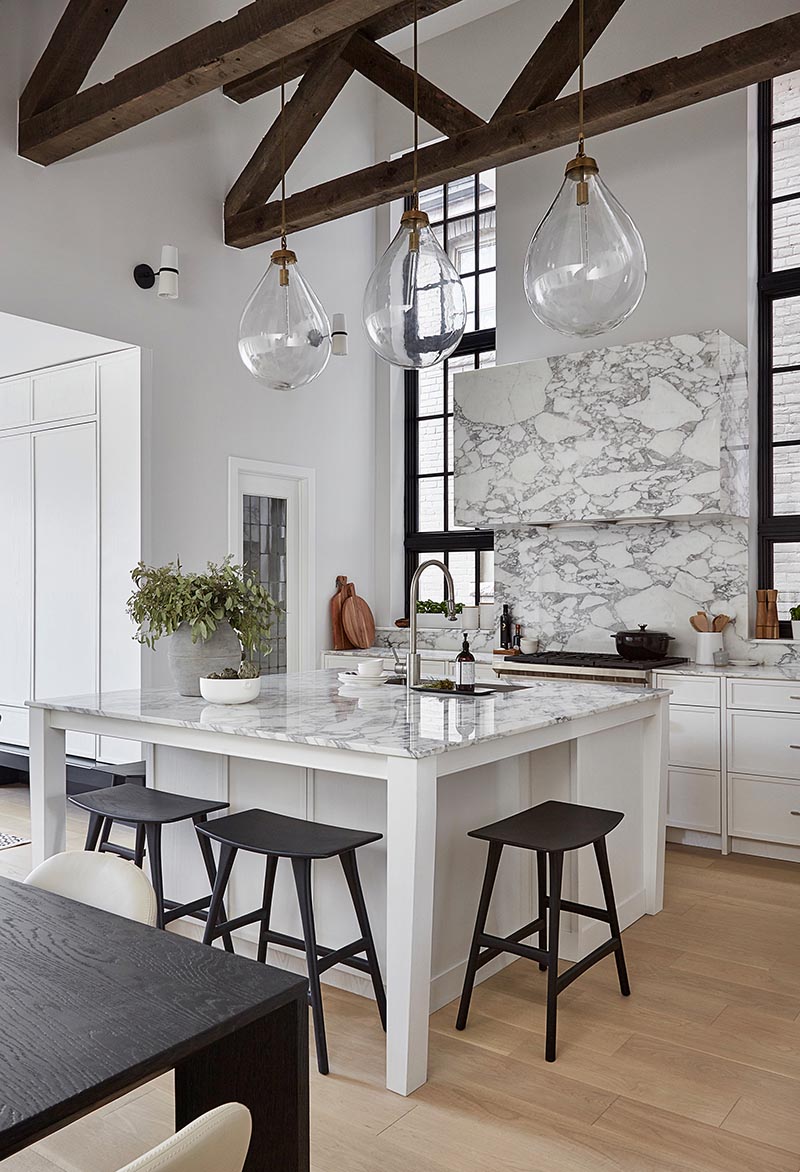 The island also has an under-mount stainless steel sink, which when being used, has a view of the dining area.