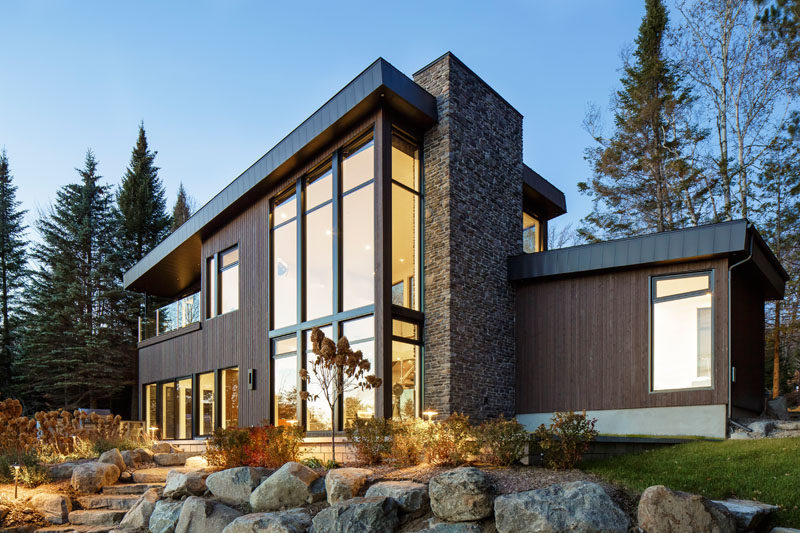 Architecture firm BONE Structure, have designed this modern lake house that overlooks the lake and mountains in St-Donat, Quebec.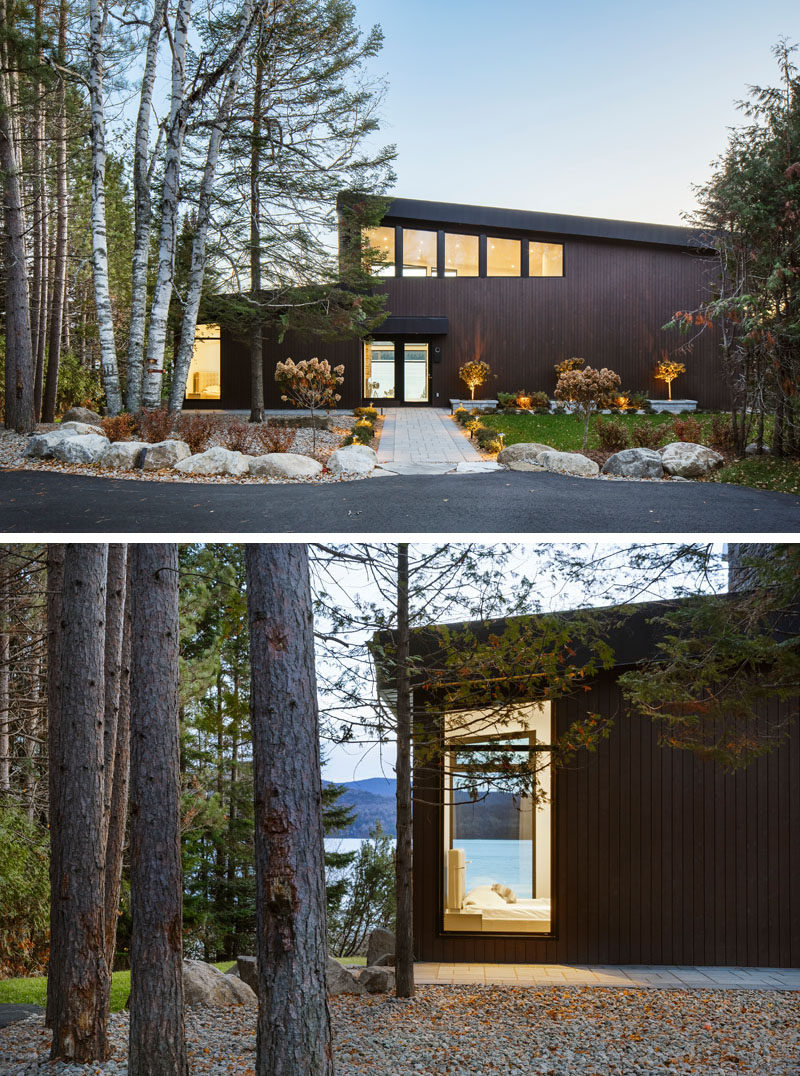 ---
The architecture of the house includes a large sloping roof with windows in the living room that follow the roof-line.
---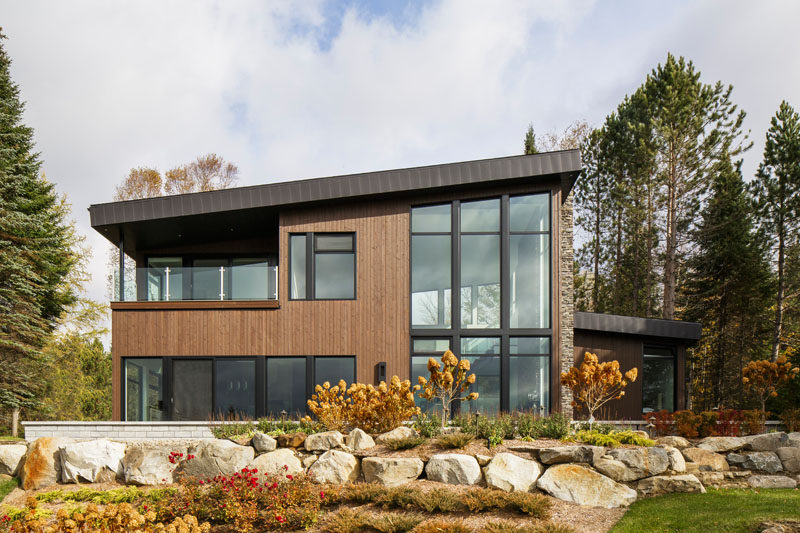 ---
Inside, the home opens up to reveal a living room surrounded by windows that fill the double-height space. The living area is sunken down slightly from the entrance of the home, and a fireplace with stone accent wall draws your eye to the height of the room.
---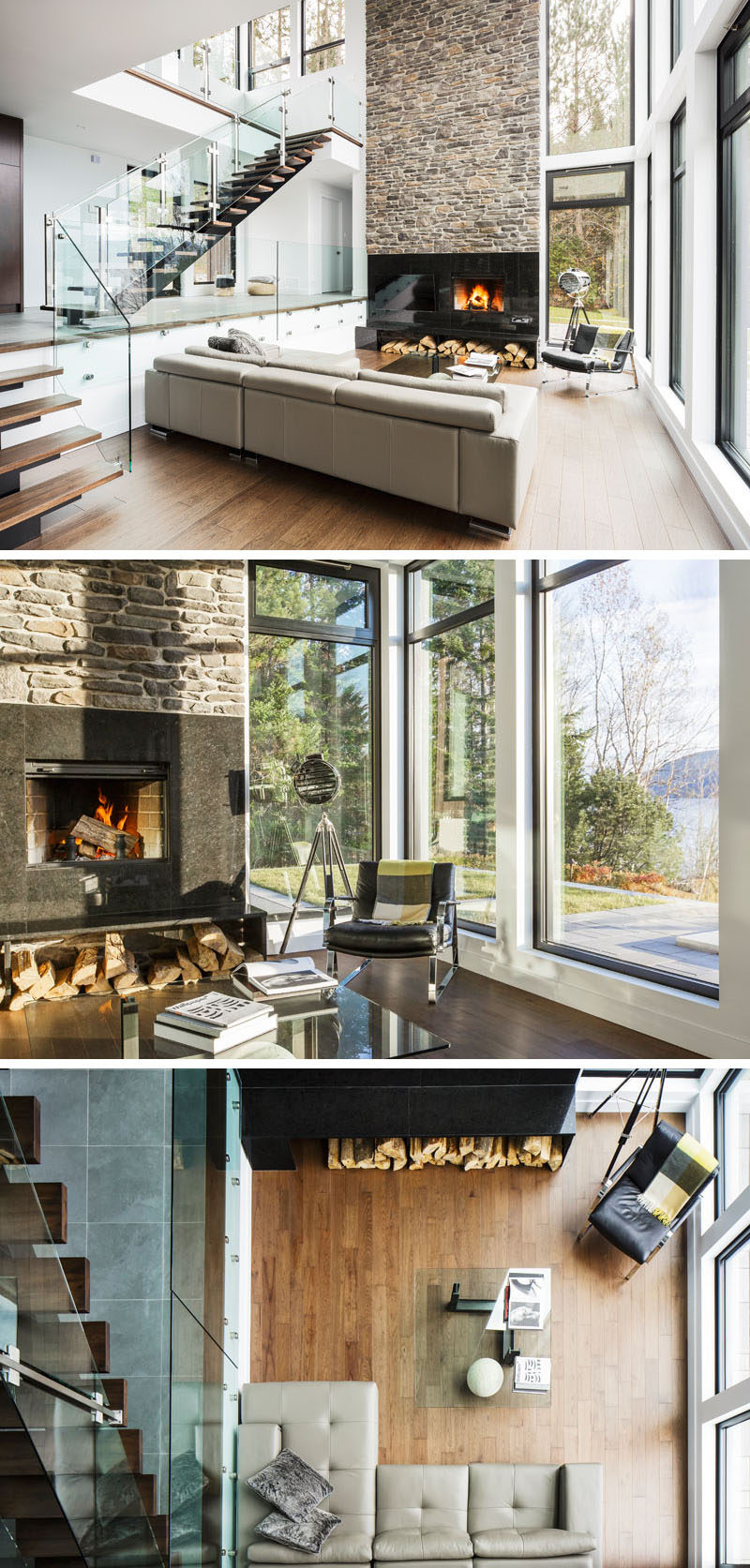 ---
The dining area and kitchen both share the same space, with the kitchen cabinets reaching all the way to the high ceiling.
---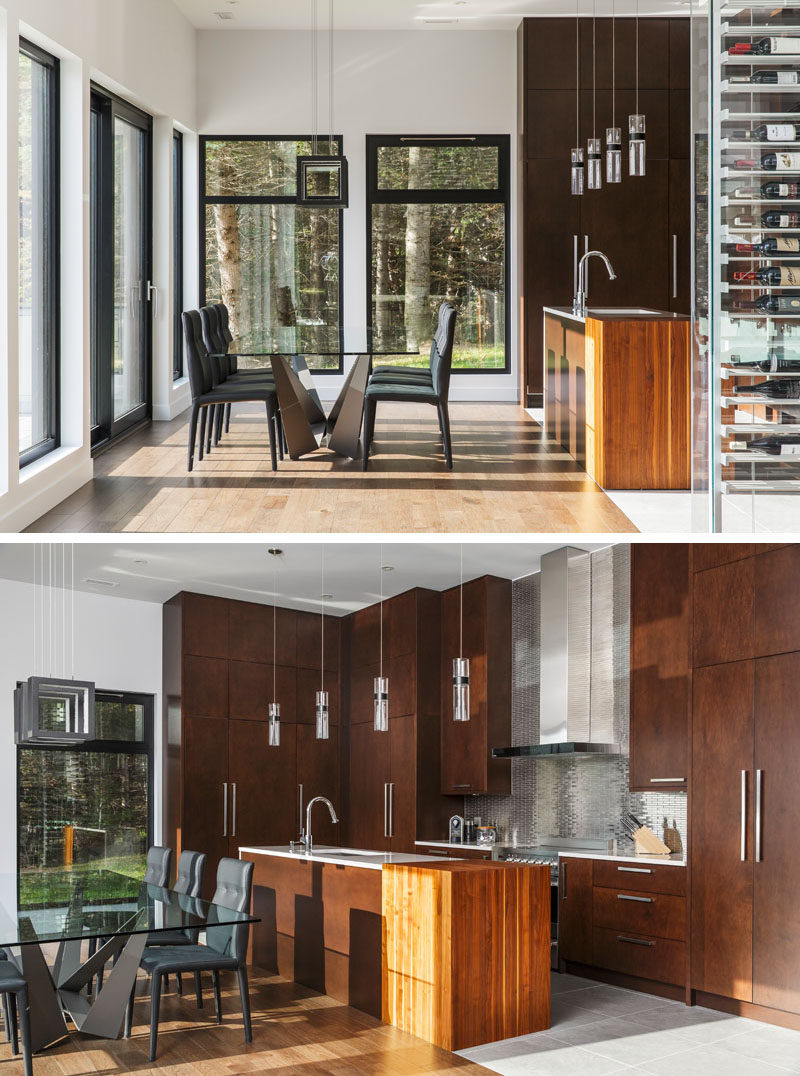 ---
Wood and steel stairs with glass safety railings guide to you the upper level of the home.
---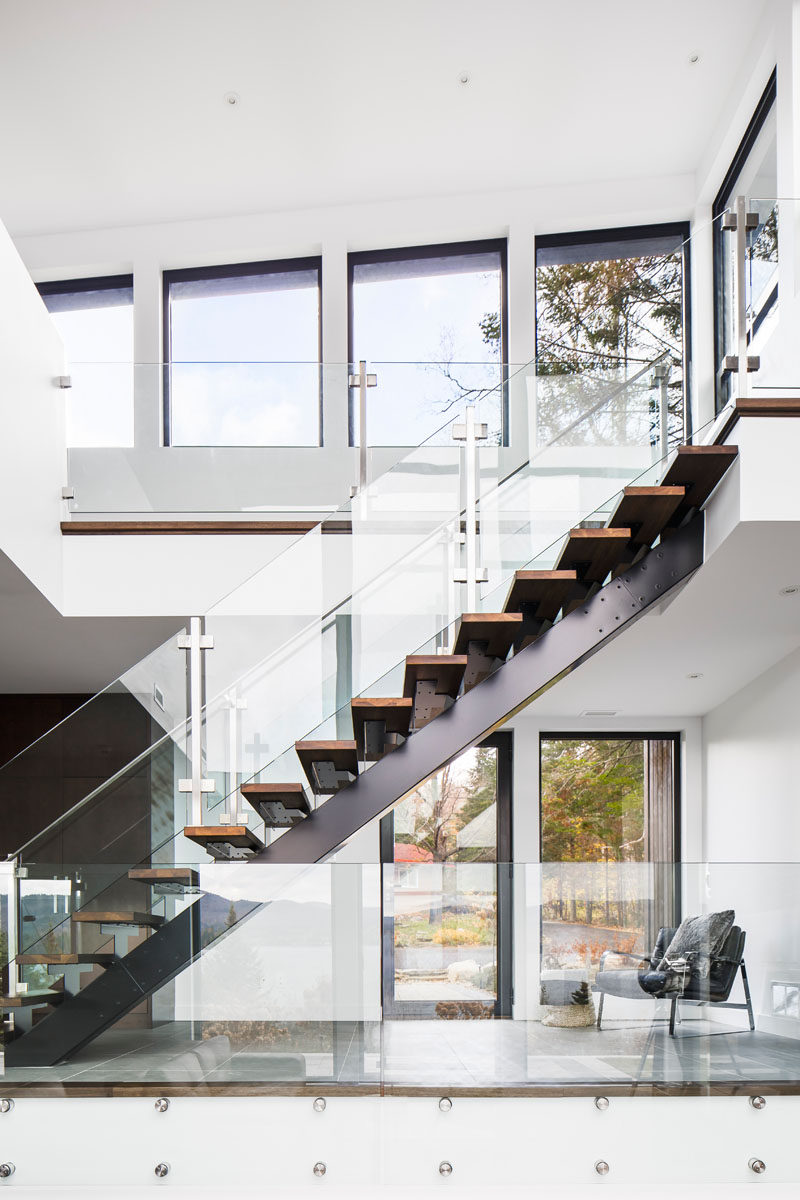 ---
The master bedroom has black window frames that contrast the white walls, and a door leads to a private balcony.
---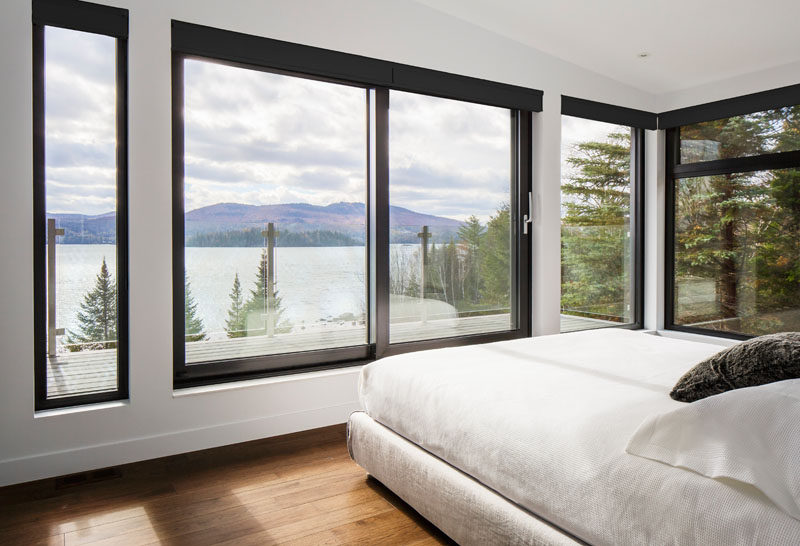 ---
Here's the view of the lake and mountains from the balcony.
---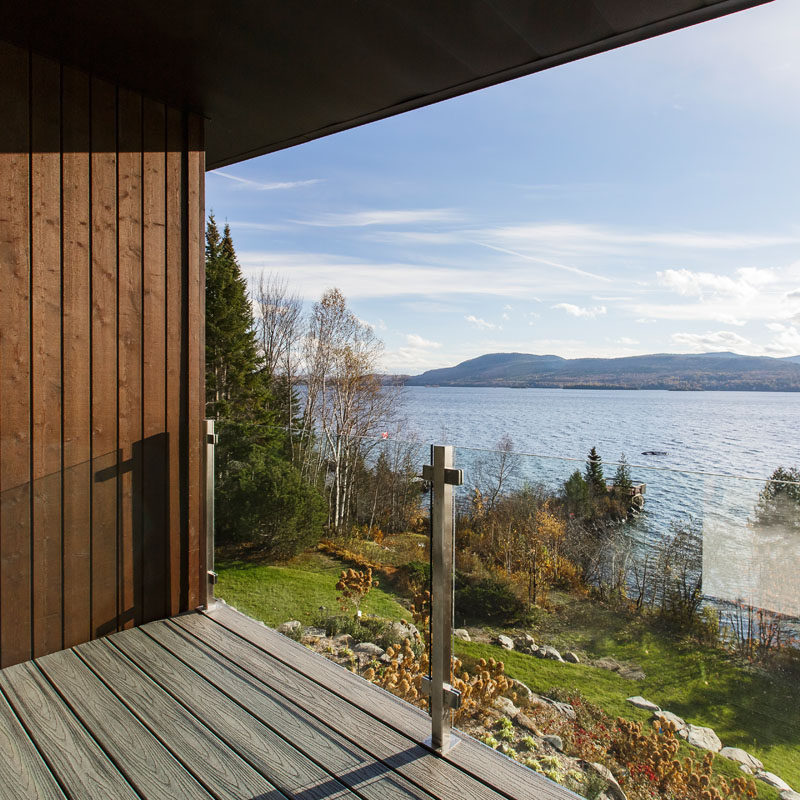 ---
In the master bathroom, light grey tiles cover the walls, while charcoal tiles cover the floors. A glass shower surround allows the light from the window to fill the bathroom.
---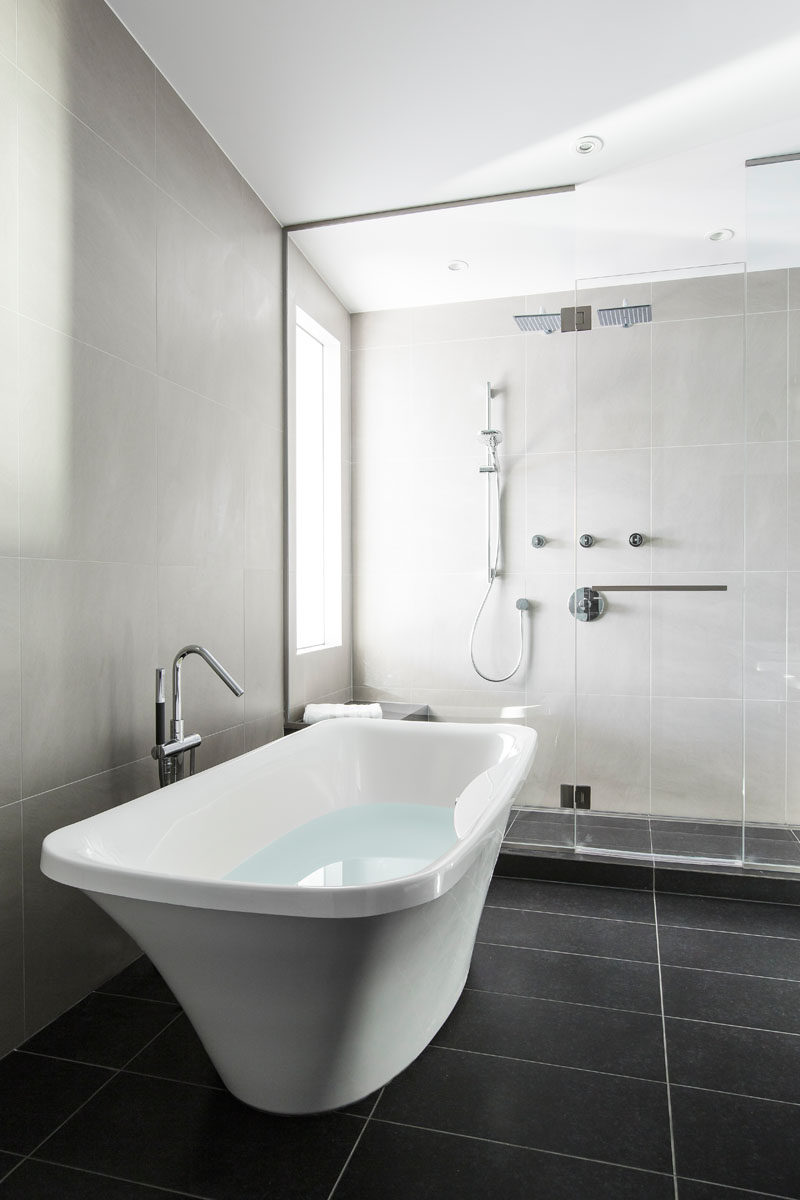 ---
In the guest bathroom, the dark flooring in the shower matches the stone vanity.
---