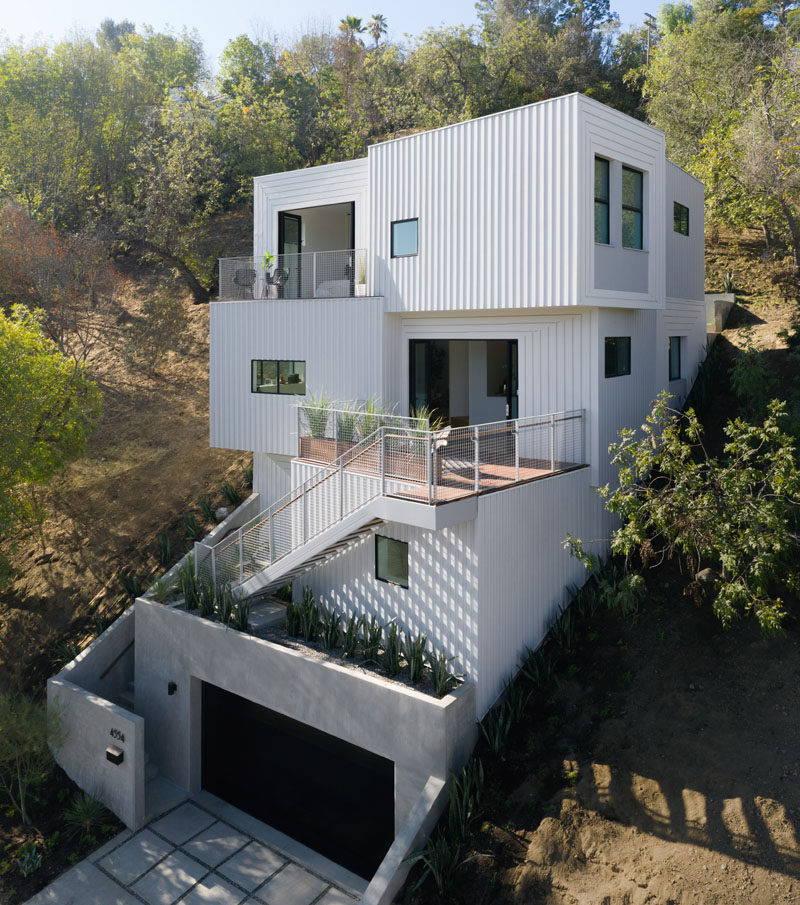 Architecture firm FreelandBuck, in collaboration with developer Urbanite Homes, have designed the 'Stack House', a modern multi-level home in Los Angeles.
The exterior cladding of the house has been custom-made, with its design being inspired by board-and-batten siding that's been organized into patterns to suggest varied depth and texture.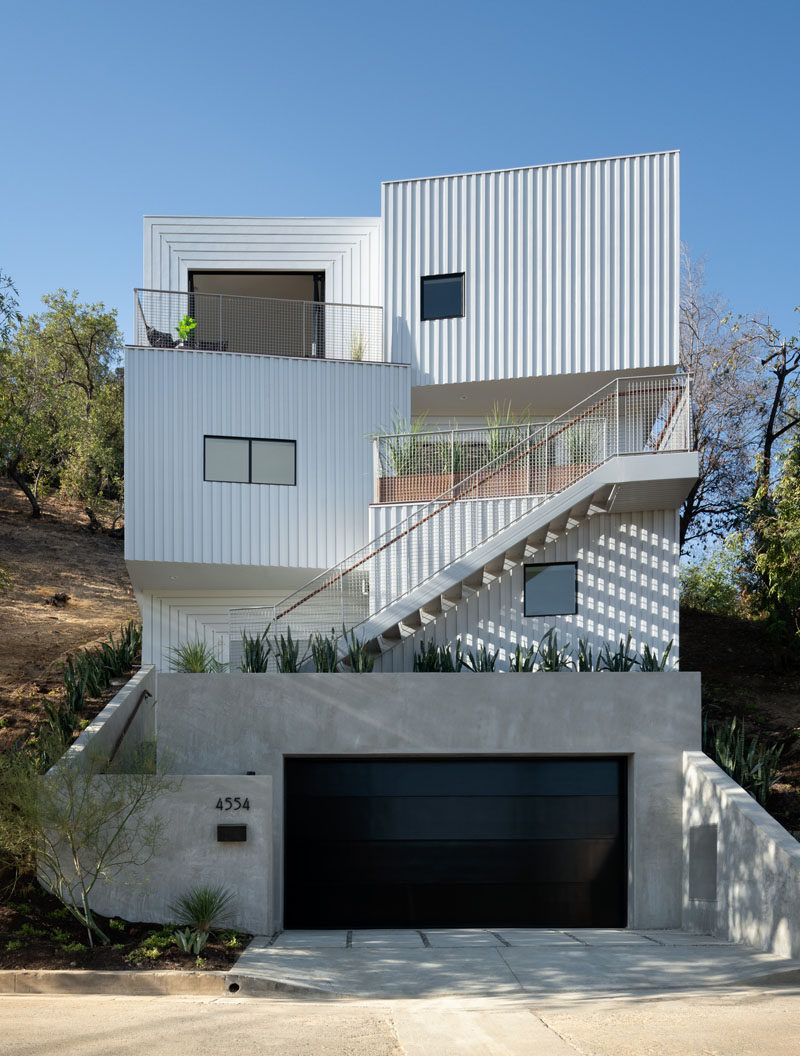 ---
The siding has been painted in subtle gradations from white to gray, allowing the striped shadows of the board-and-battens to shift throughout the day.
---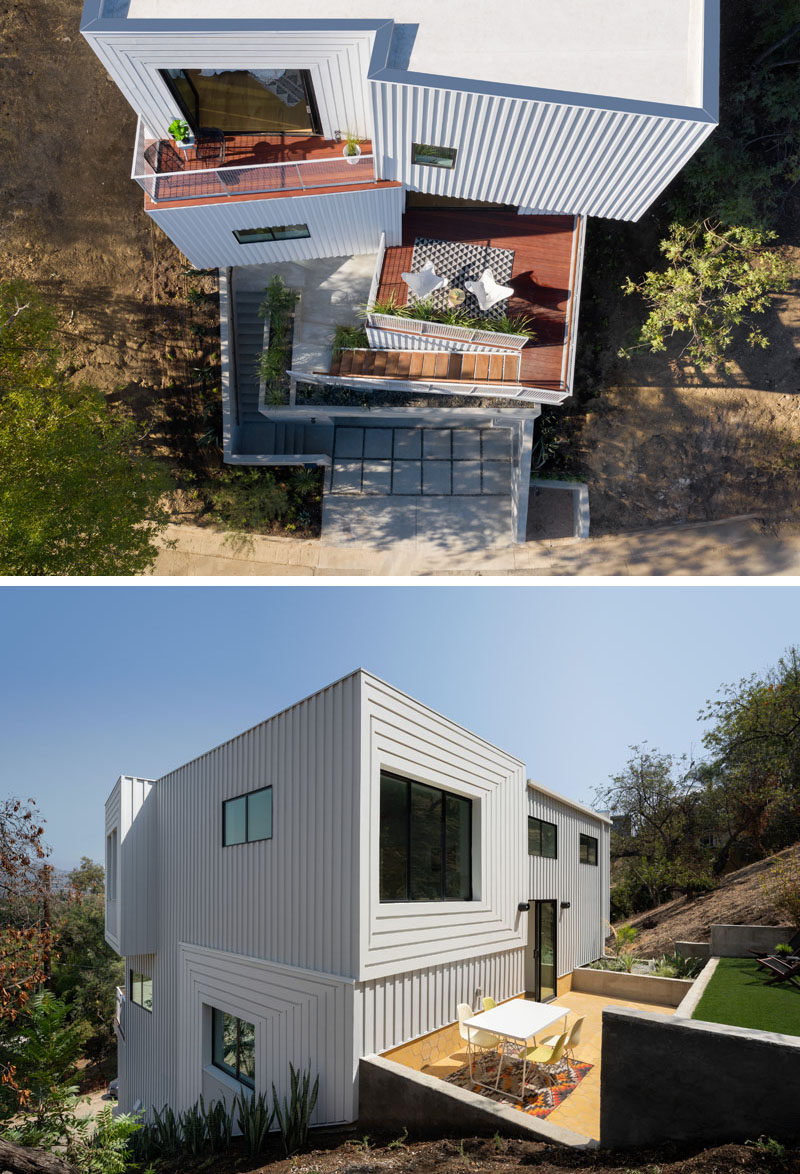 ---
Comprised of four stories notched into a sloping hillside, this vertical house uses the subtle rotation of each room to create seamless indoor/outdoor spaces on every floor. An accessory dwelling unit (ADU) is incorporated into the house on the second level, between the garage and the upper levels.
---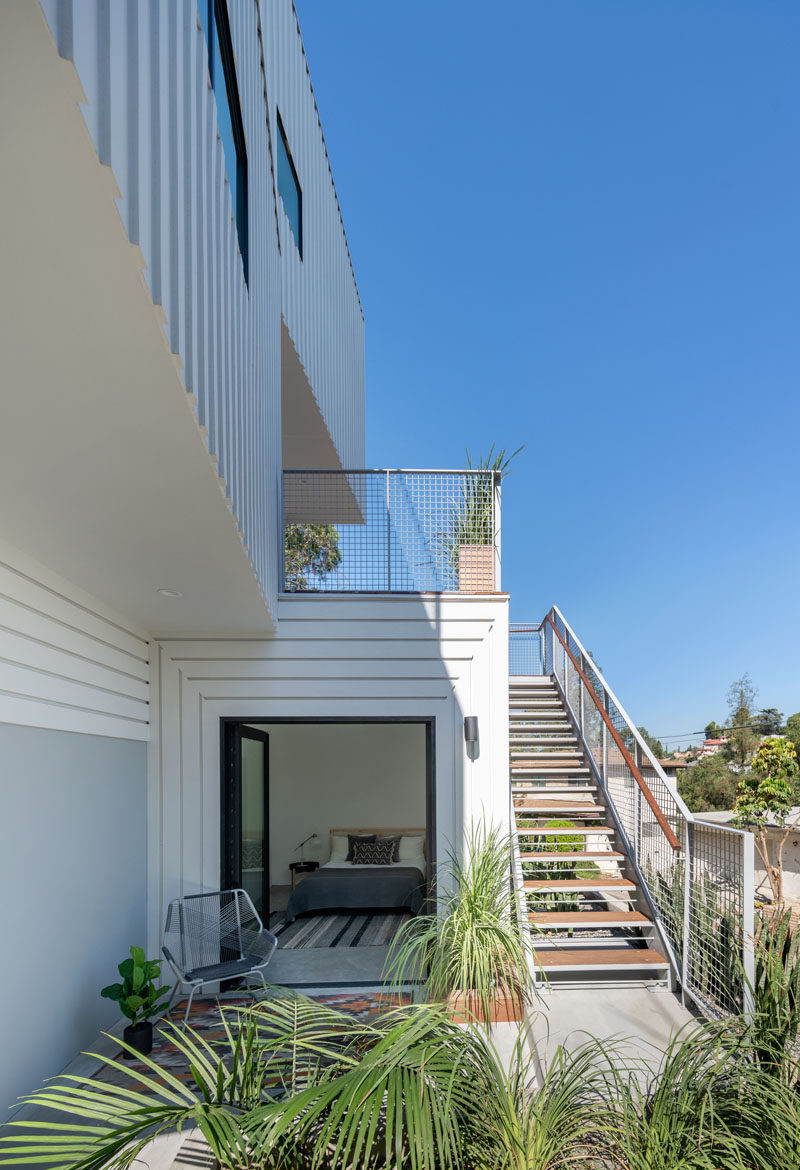 ---
The primary living spaces (dining, kitchen, living room, and den) are located on the third level, and are organized into a simple grid of four rooms.
---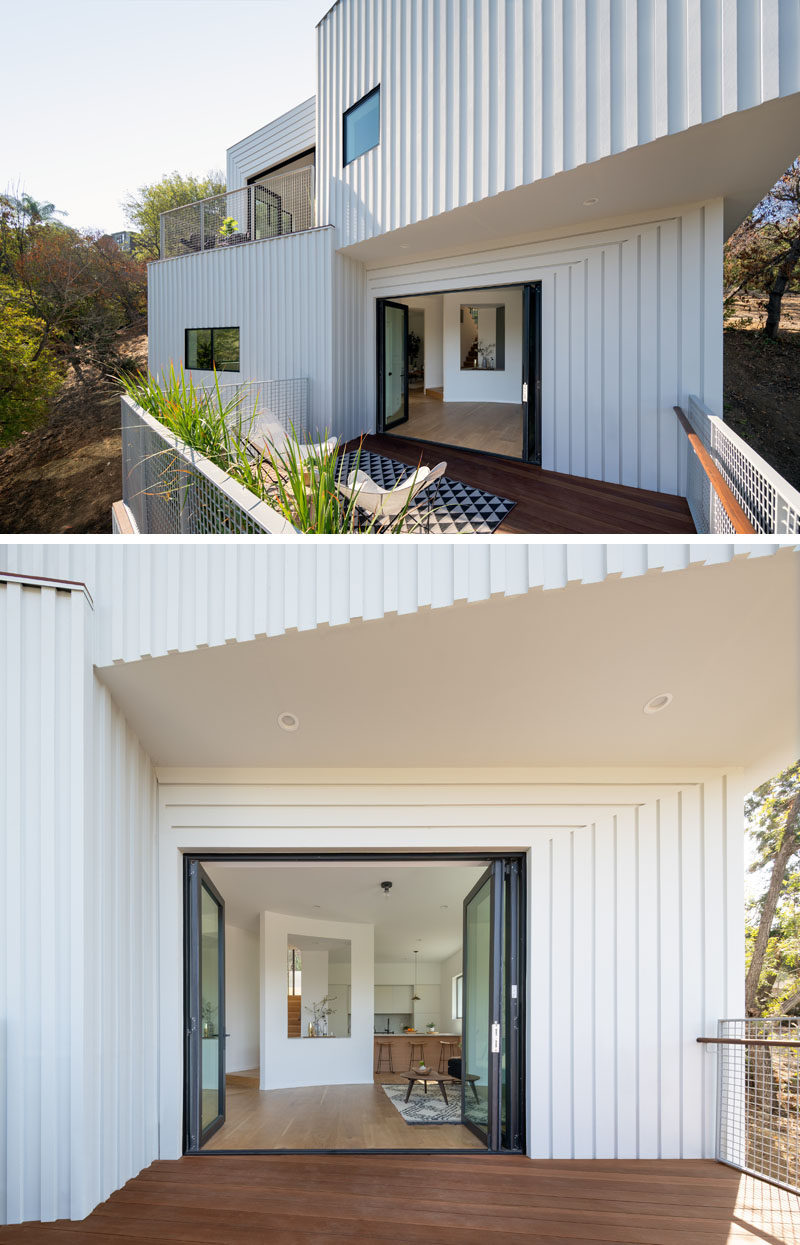 ---
The walls of each room curve at the center in a series of tangent arcs that blend the individual spaces while carefully opening views through the house. A central wood staircase connects the living spaces to a rear dining patio and yard that overlook the house and mountains beyond.
---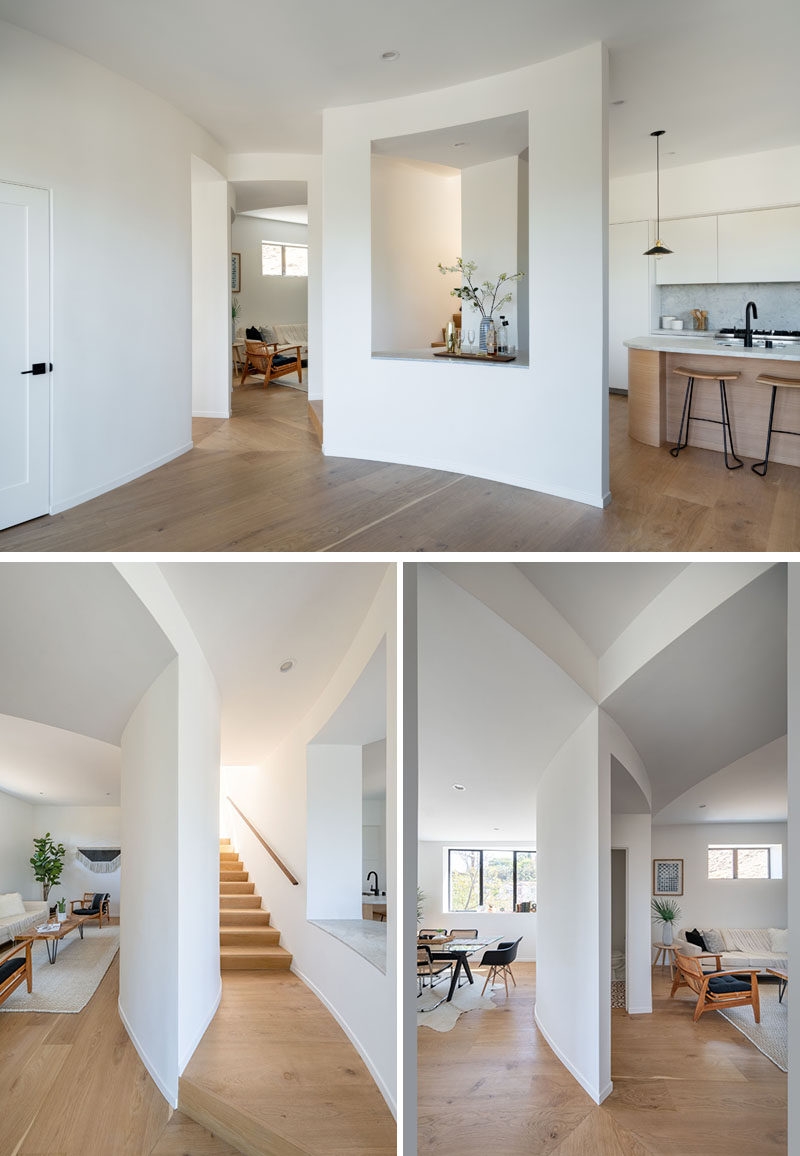 ---
The fourth level features three bedrooms, with the master and en suite bathroom organized across the front of the house, allowing for views of the valley.
---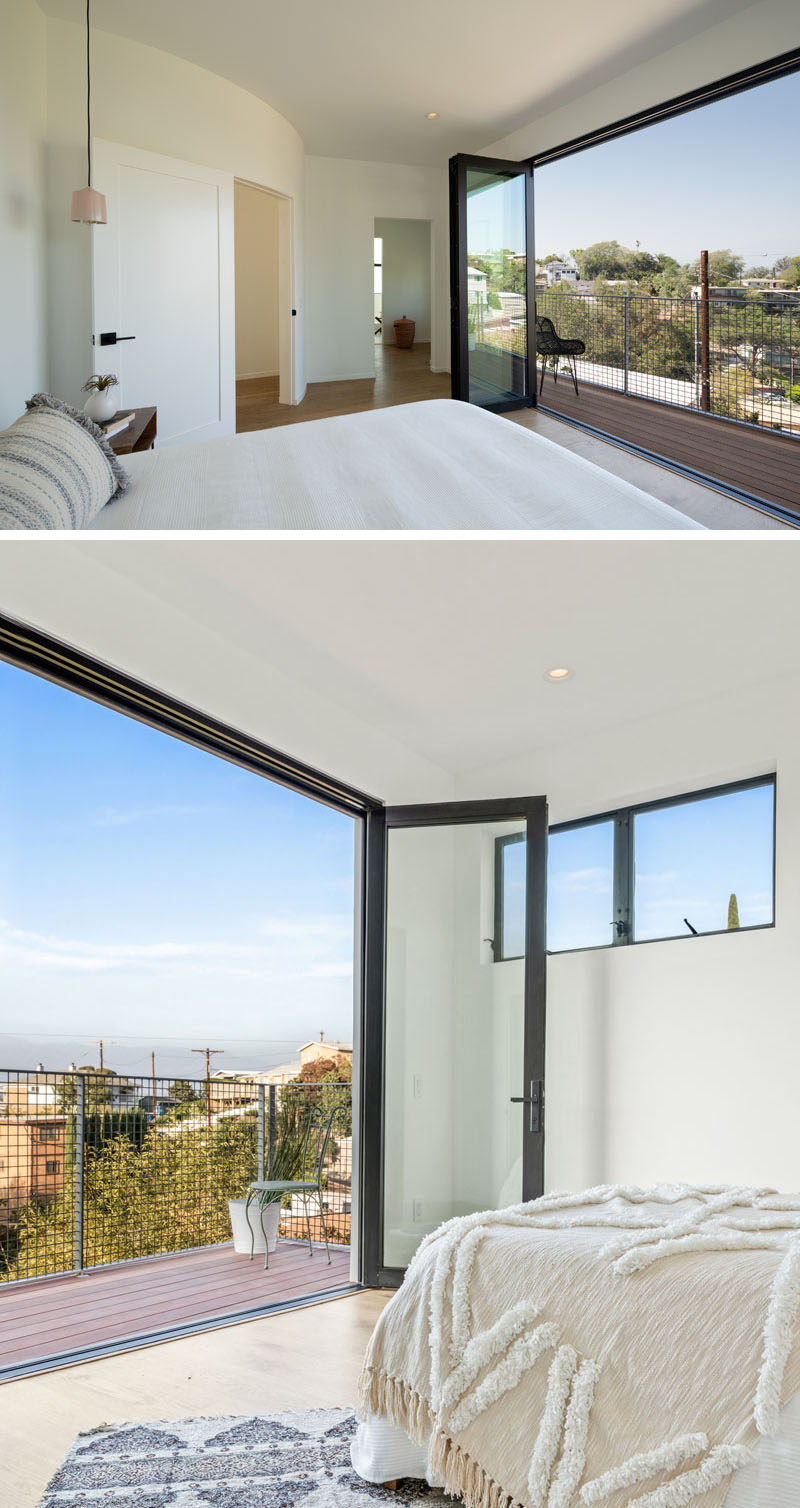 ---
Throughout the home, white has been used to keep the interior bright, while wood touches and French oak flooring in a natural finish add a sense of warmth.
---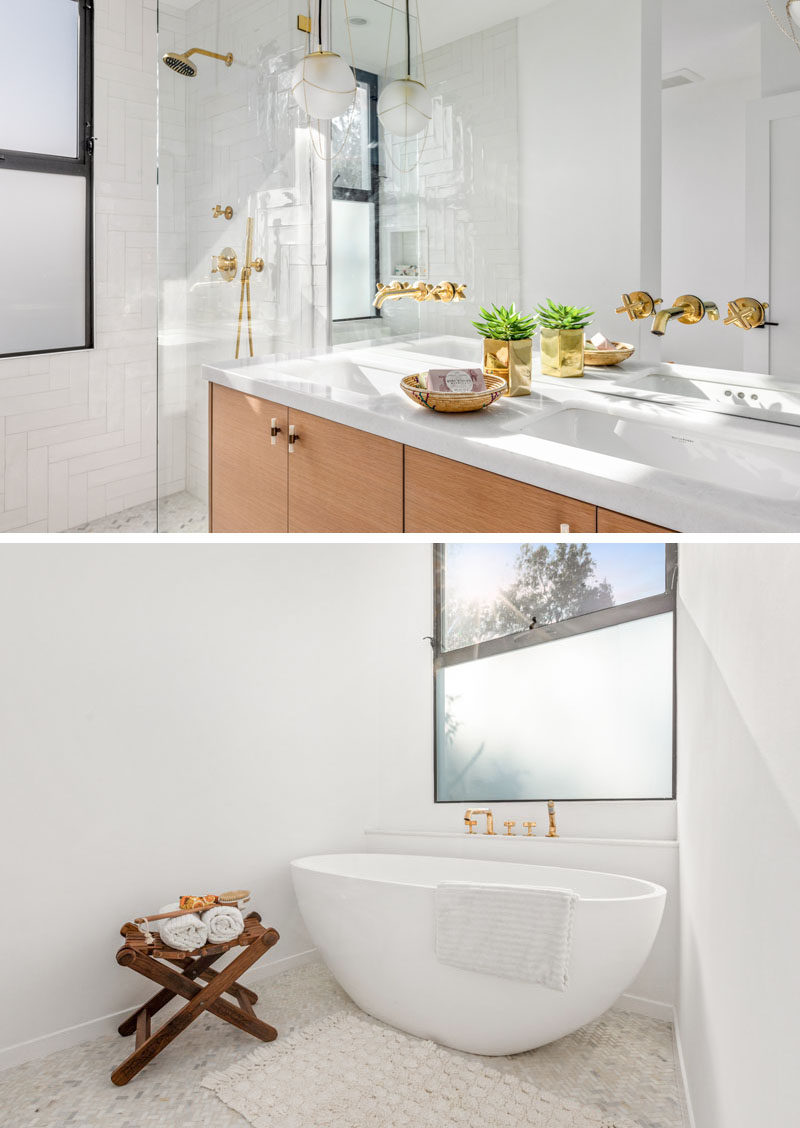 ---