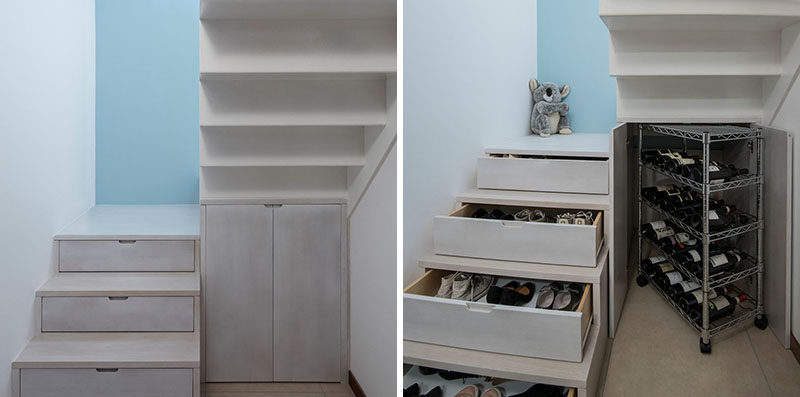 As any person who owns multiple pairs of shoes will know, keeping shoes under control can be a challenging task. Wine storage can also be hard to come by if you have more bottles than you do storage space. Both of those storage problems can be solved, however, by including extra storage in your stairs, seen here as part of a home renovation designed by Elia Barbieri.
At first glance this staircase just looks like another set of stairs that leads from one floor to the next. But what's really unique about it is the way it maximizes storage.
---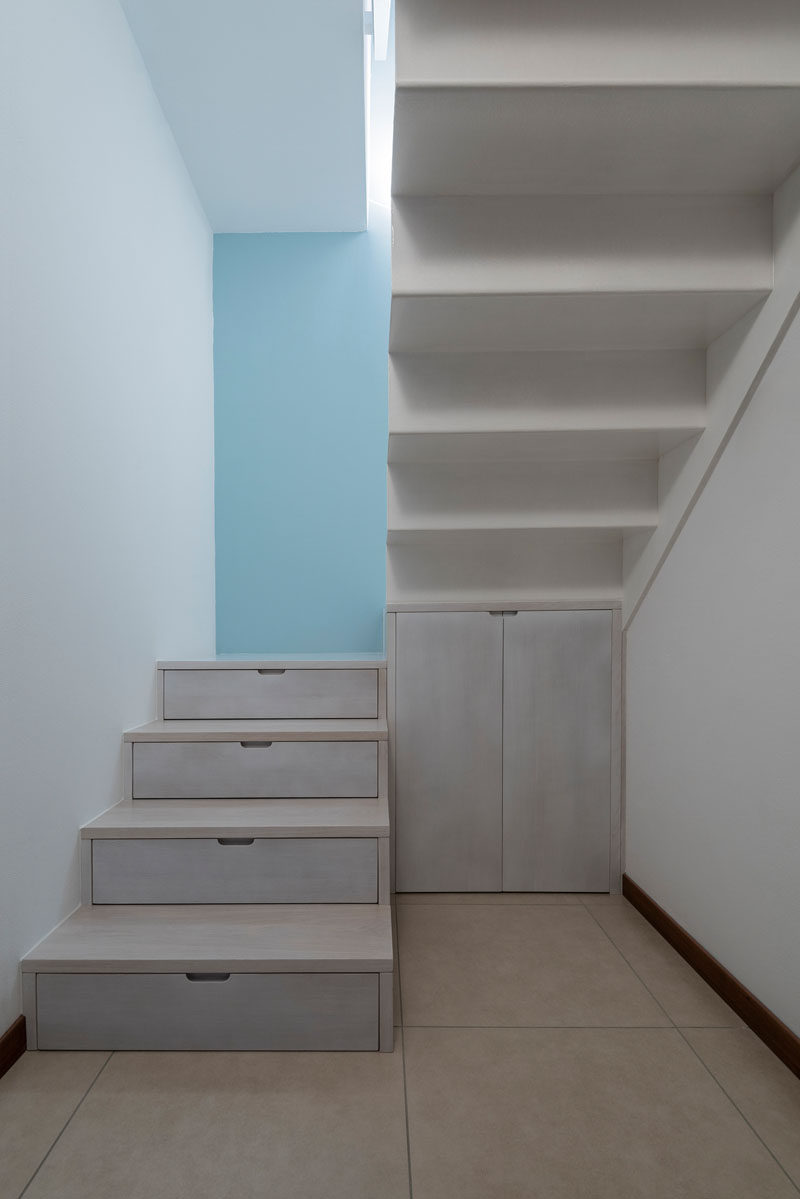 ---
Under the landing of the staircase, two doors open up to reveal a storage cabinet that is just the right size to fit a wine cart stocked with all your favorite bottles of wine.
---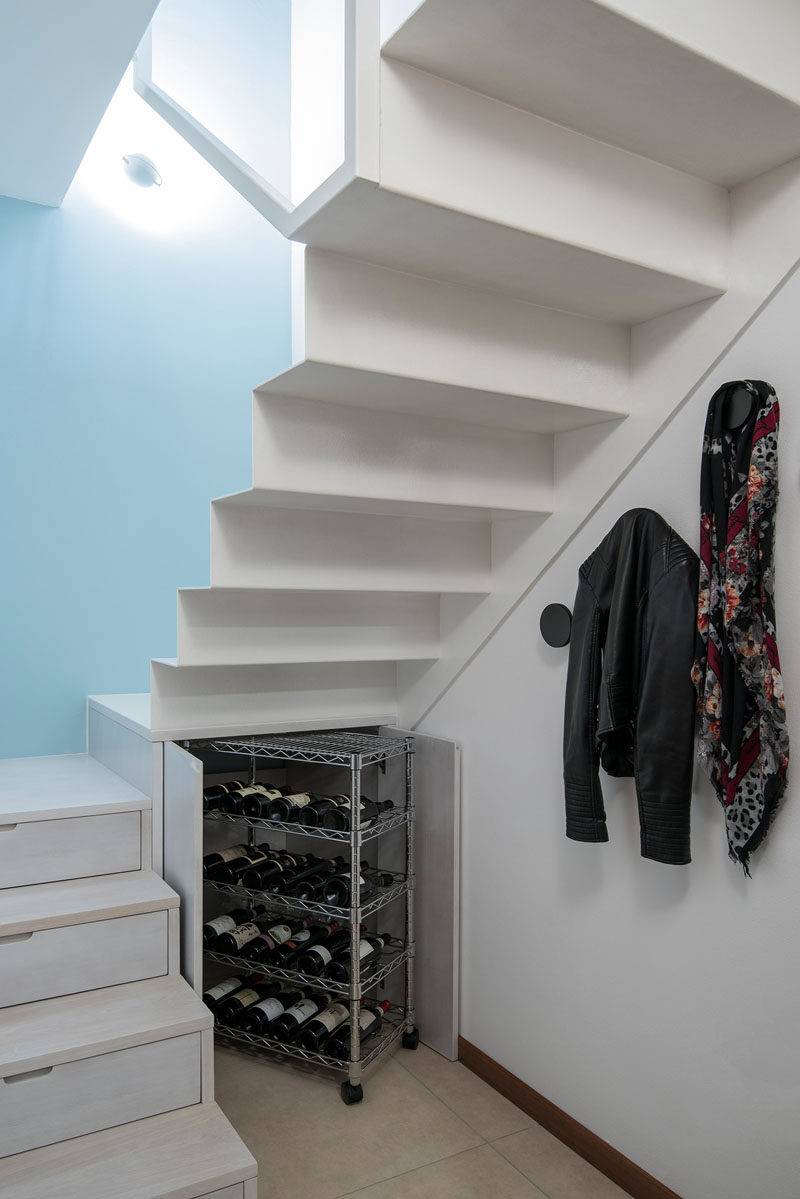 ---
The bottom section of the staircase also features hidden shoe storage that can easily be pulled out to reveal multiple pairs of shoes stored conveniently right where you'll be putting them on.
---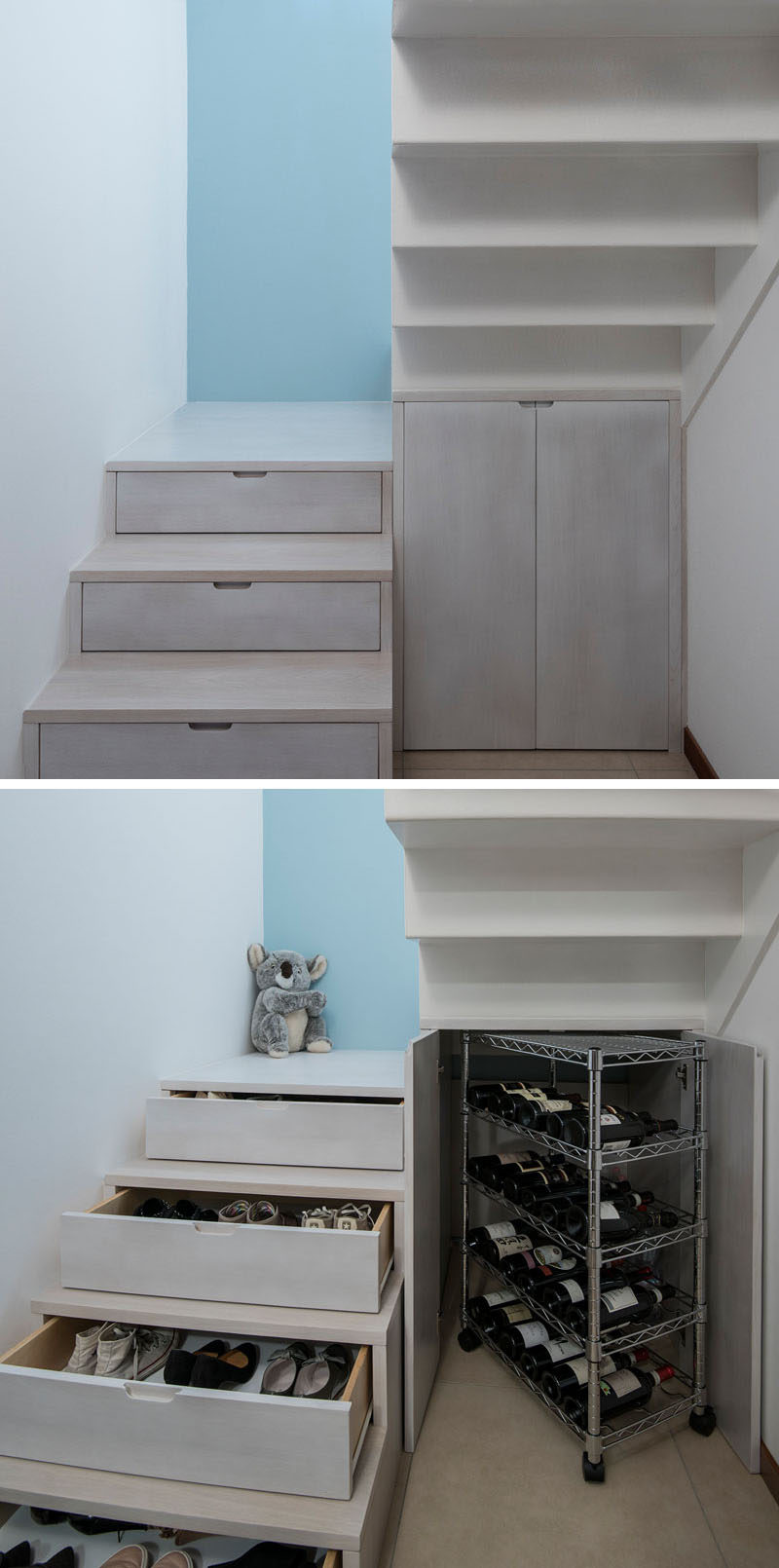 ---
Even with all the storage hidden inside these stairs, the look of the staircase is still simple and minimalist. Everything opens without hardware and the pulls are easy to use without being obtrusive or in the way.
---