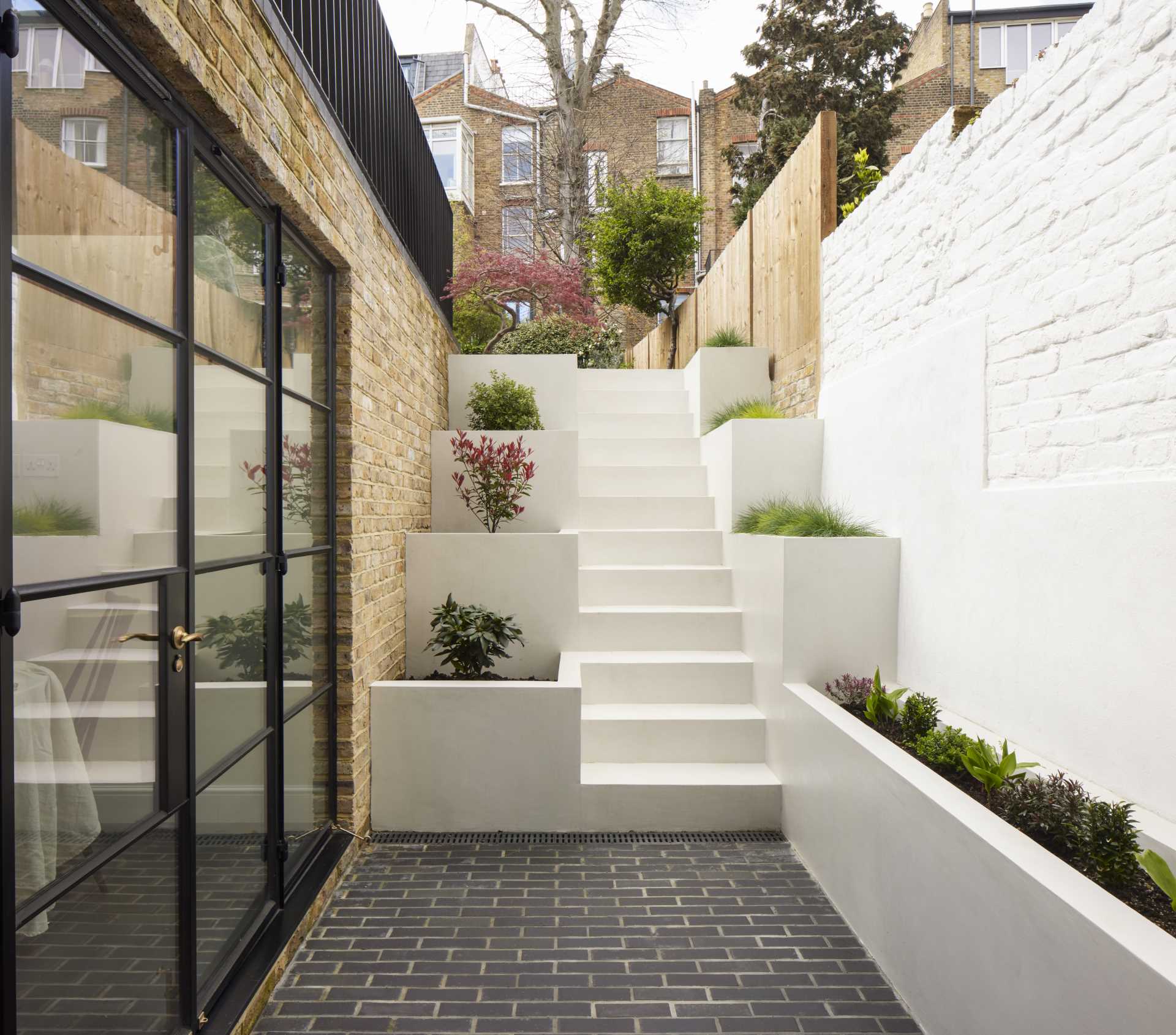 Lior Brosh of Brosh Architects has shared photos of a recently completed renovation project in Greater London, England, that included new outdoor stairs with built-in planters.
The client contacted the architects to renovate the lower ground floor of the house due to severe damp issues and recent flooding that poured into the house from the rear garden.
The home originally had a 1970s rear extension that was dark and had a low ceiling. It was unhabitable and used as storage without proper access to the rear garden, while patios doors off the kitchen faced a staircase, creating a dark interior.
The architects demolished the existing and dilapidated 1970s extension and rebuilt a new extension (complete with a waterproof system) within the same footprint.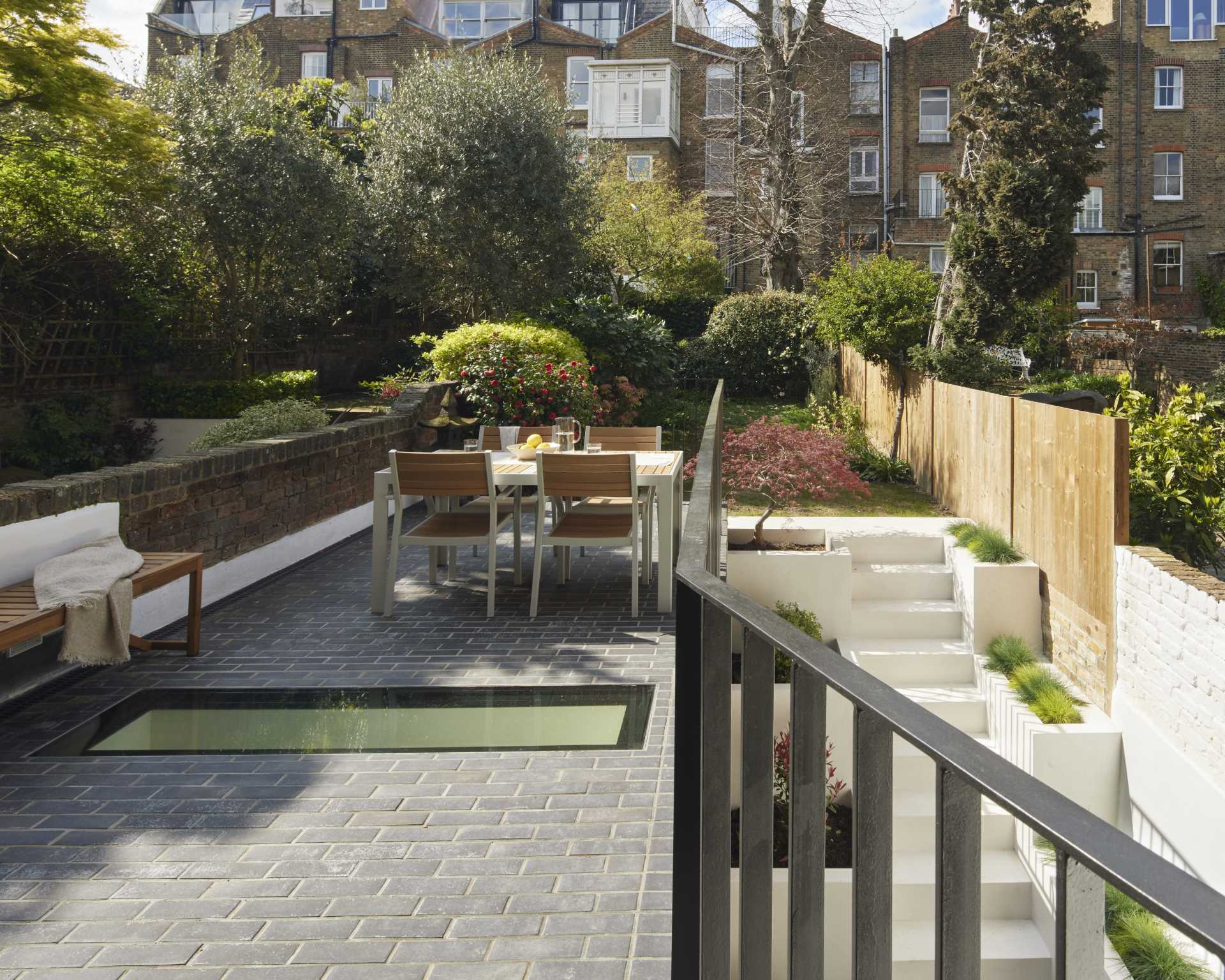 The staircase was pushed into the garden, creating a large lower patio space to channel natural light into the internal spaces. This staircase also connects the lower ground floor with the terrace garden and upper patio.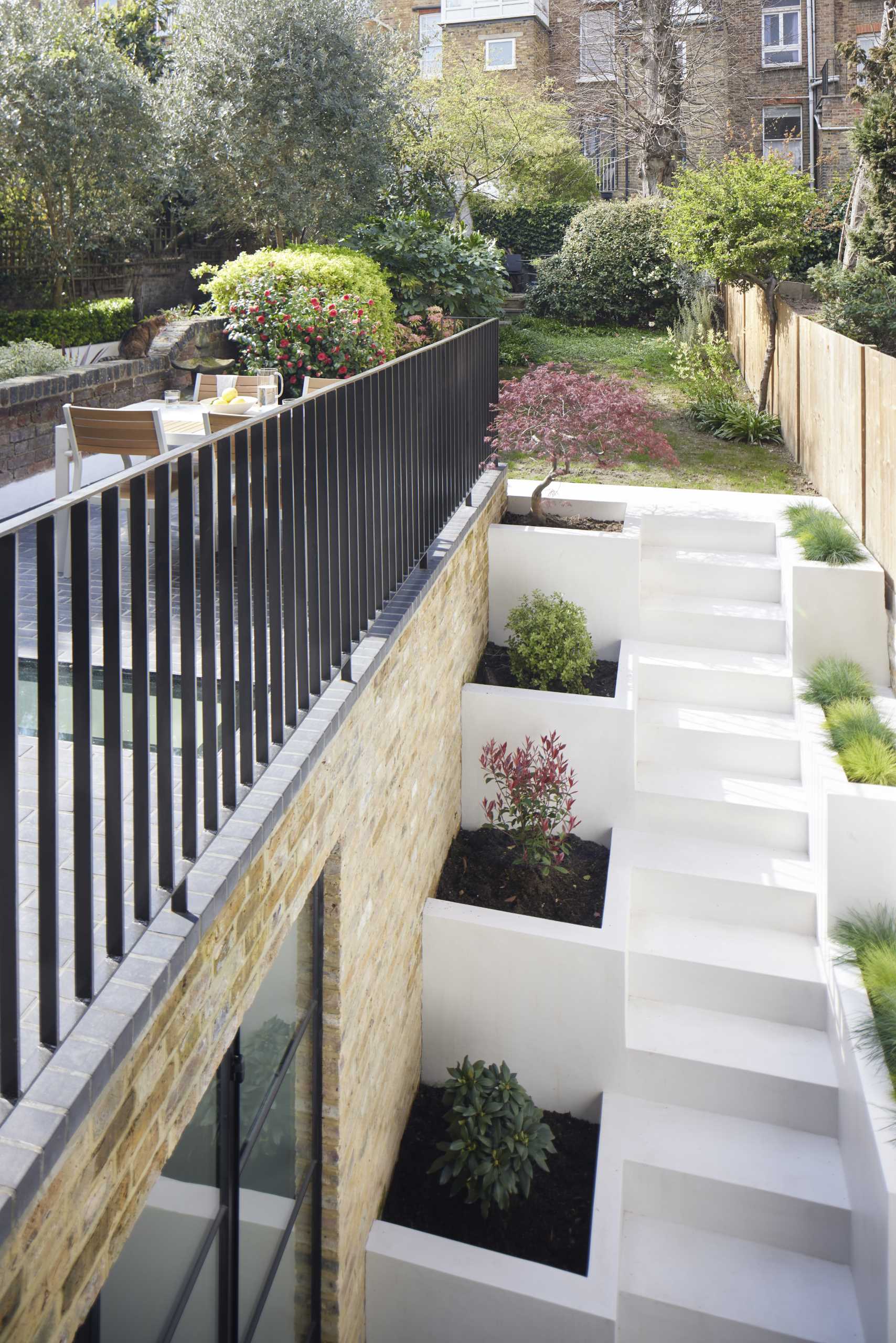 The stairs, which have been given a white finish, help to keep the lower floor bright and welcoming, while the patio increases the usable outdoor space.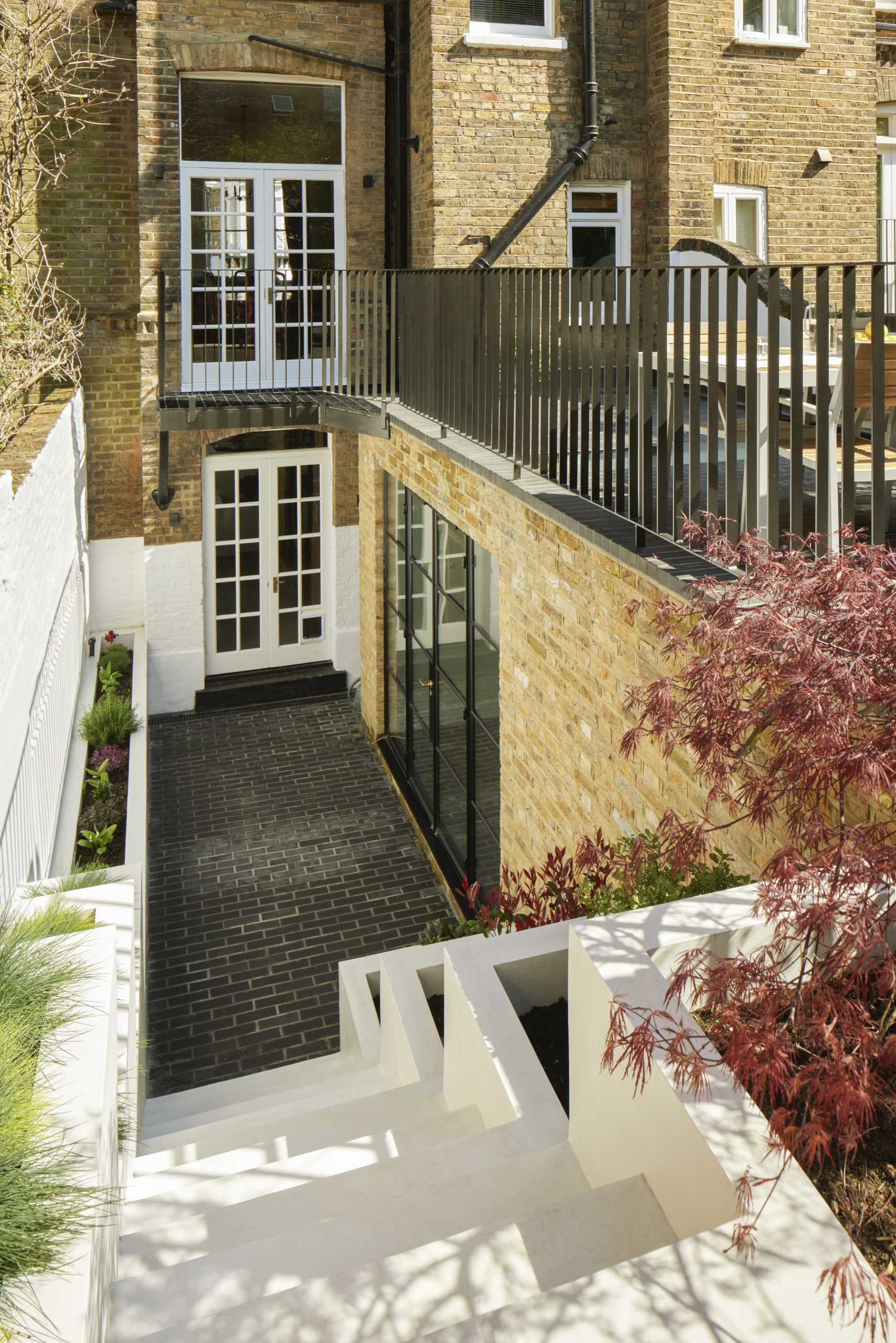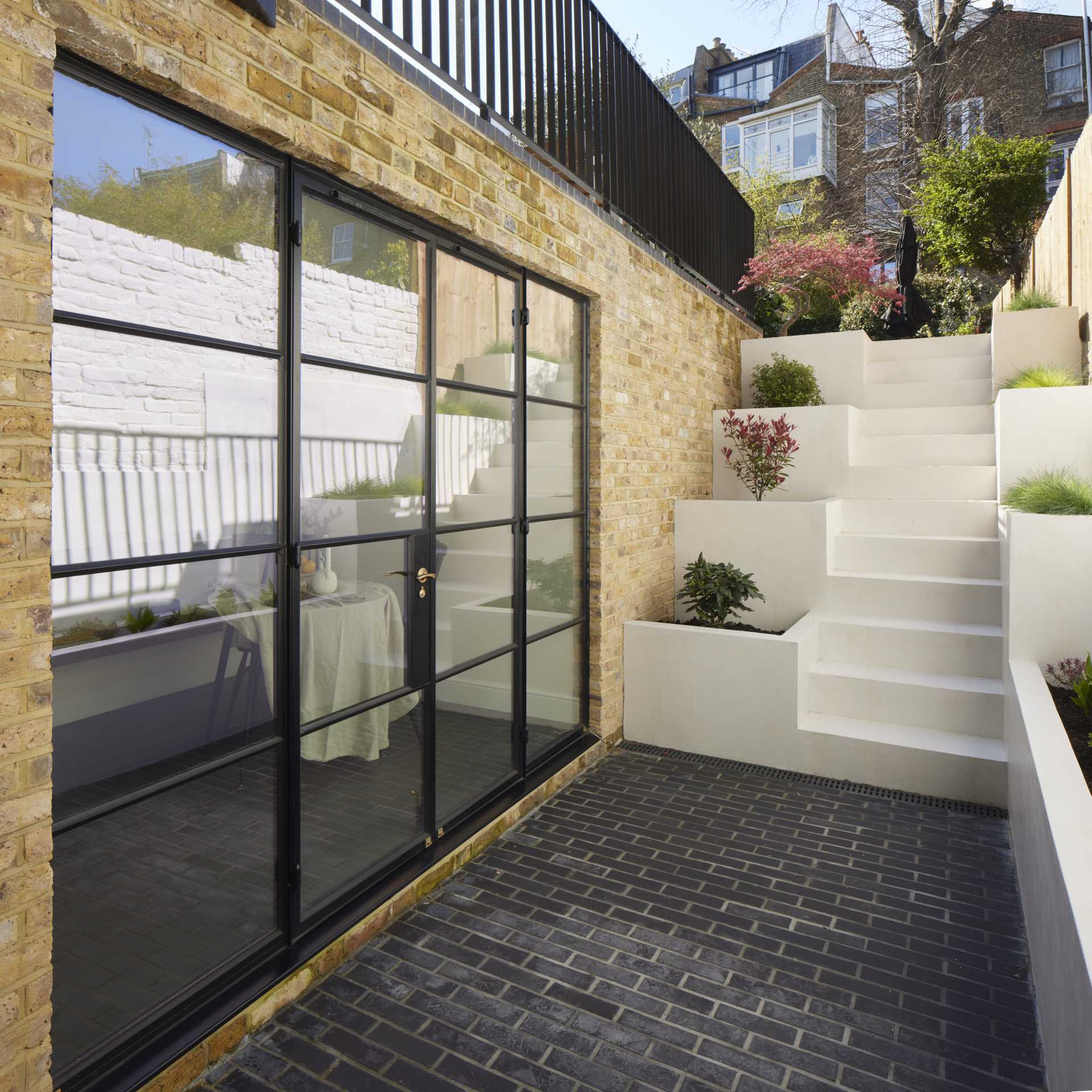 Planters have been built into the design of the stairs, with small trees and shrubs on one side, and grasses on the other.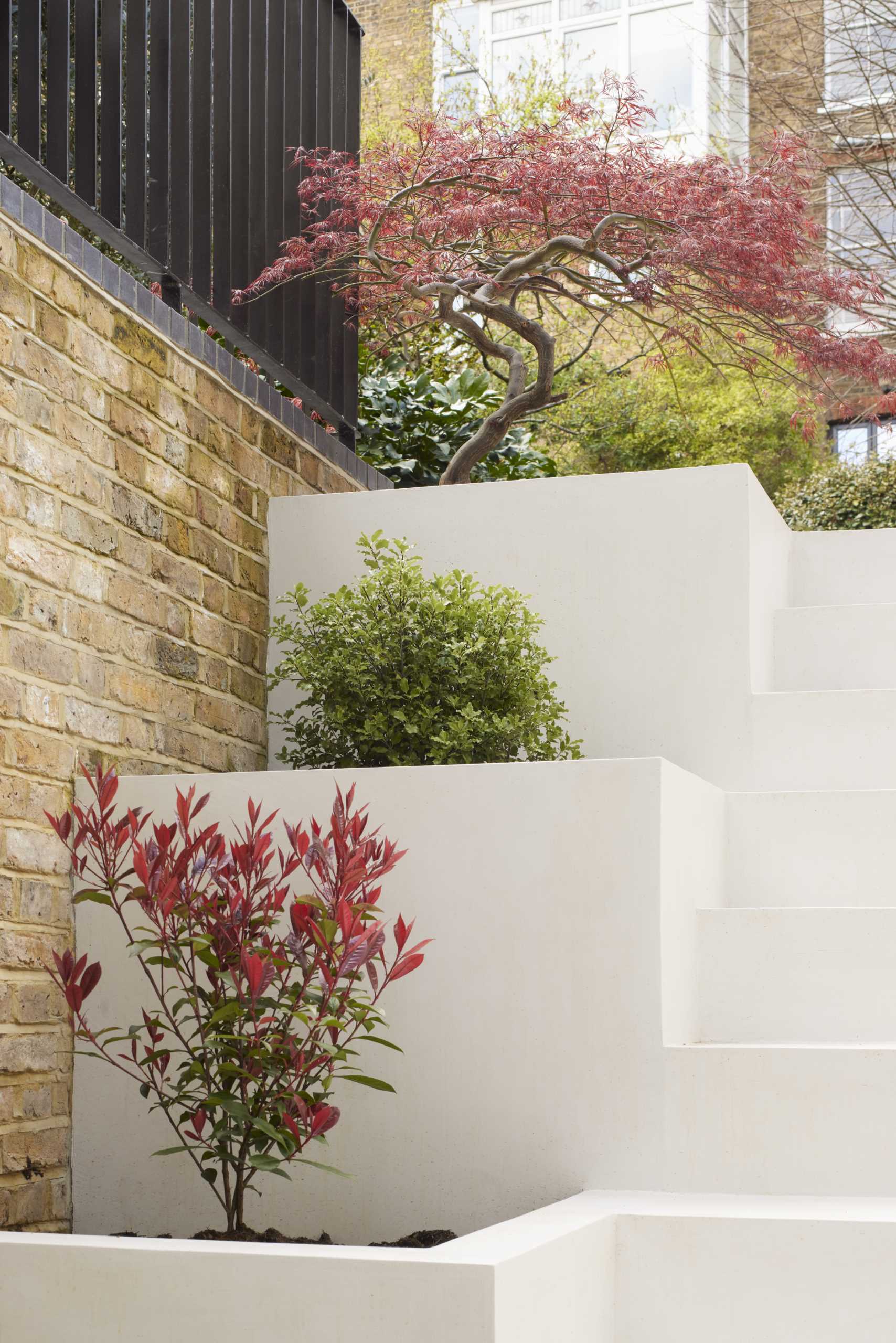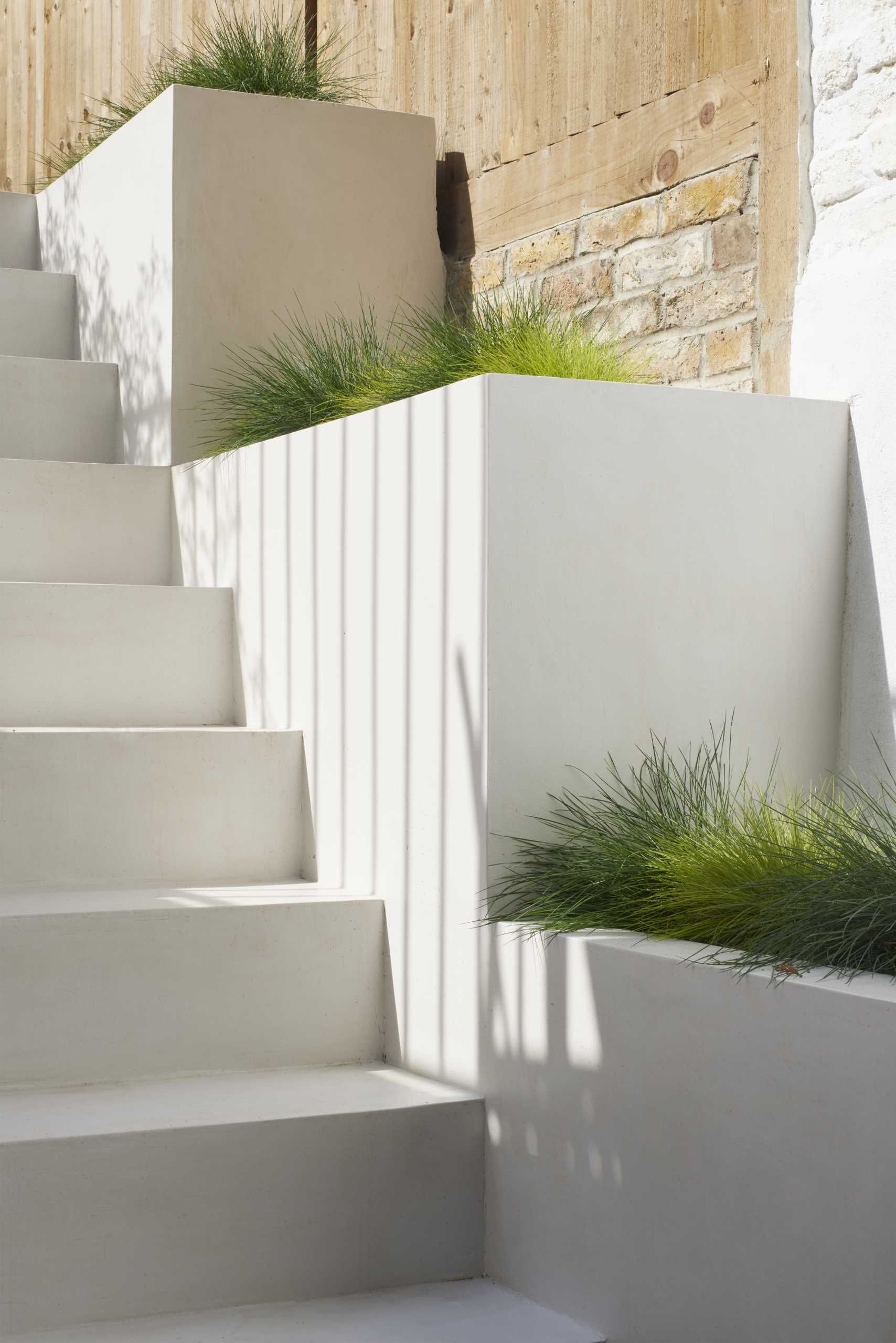 Black framed glass doors connect the patio with the new breakfast room, which has also been finished with dark floor tiles and light walls.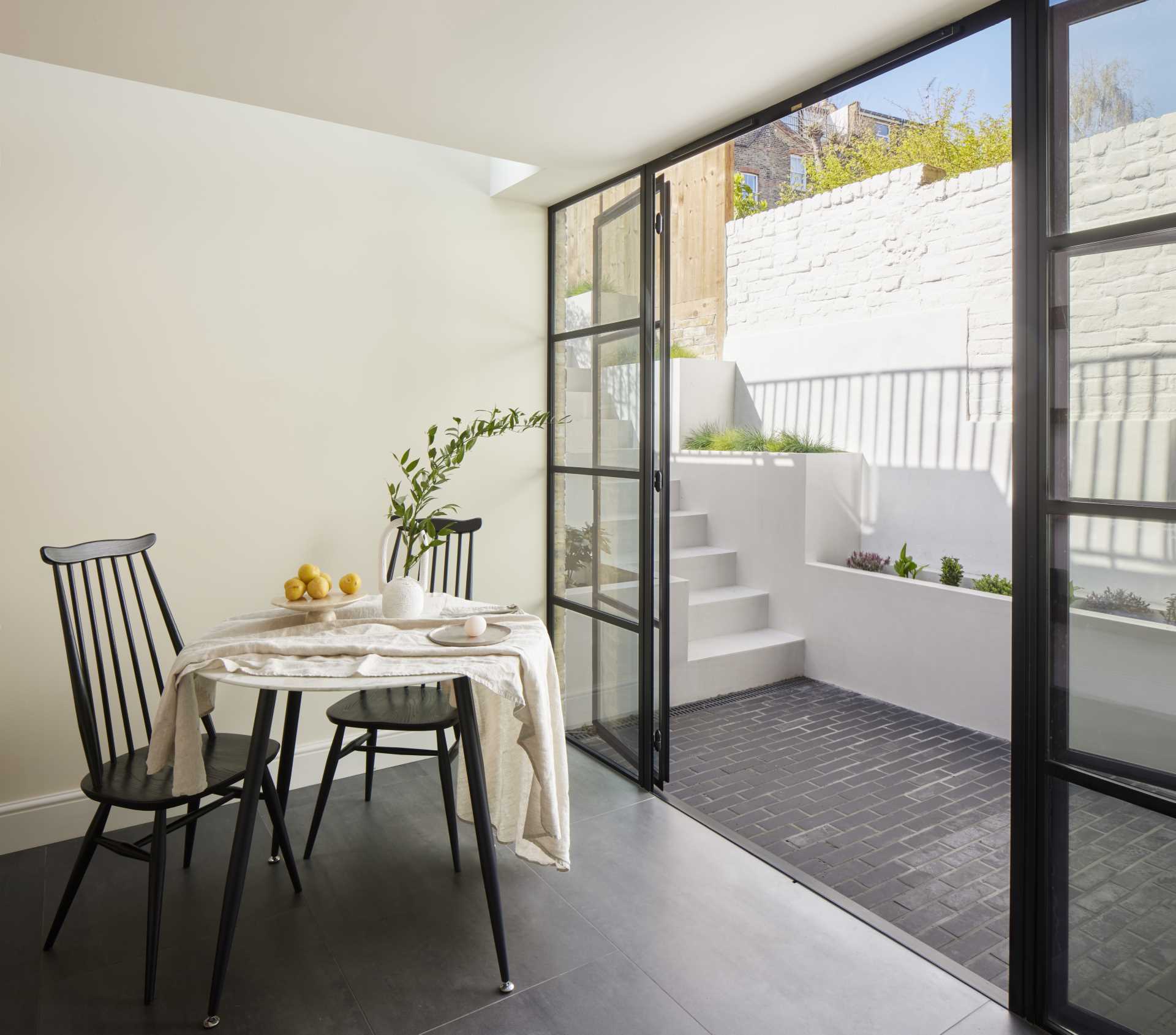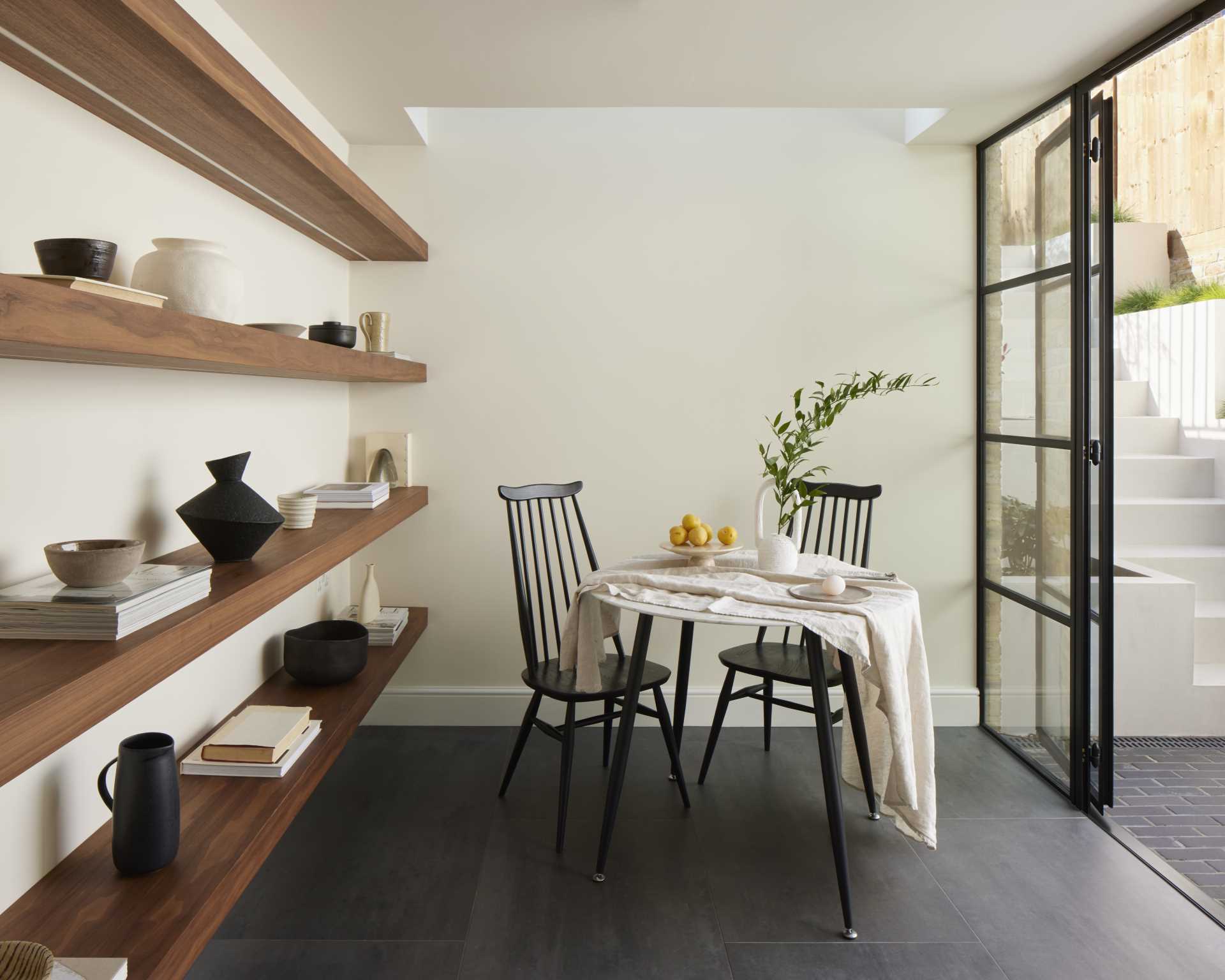 A window above the table and chairs allows natural light to filter through to the room, as well as provide a view of the patio above.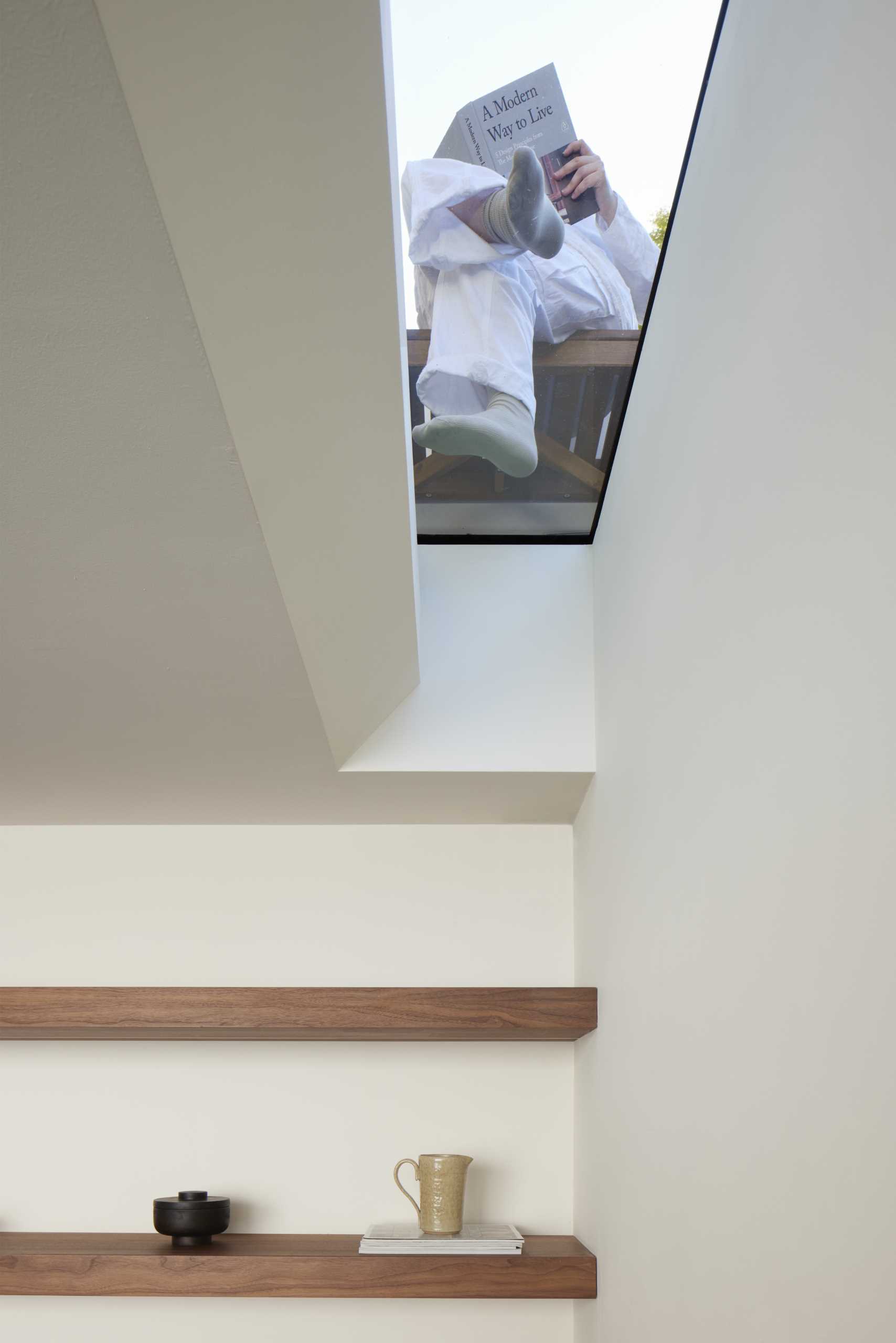 The breakfast room includes floating wood shelves, and in the adjacent hallway, there's a metal shelving unit with a dark wood niche.