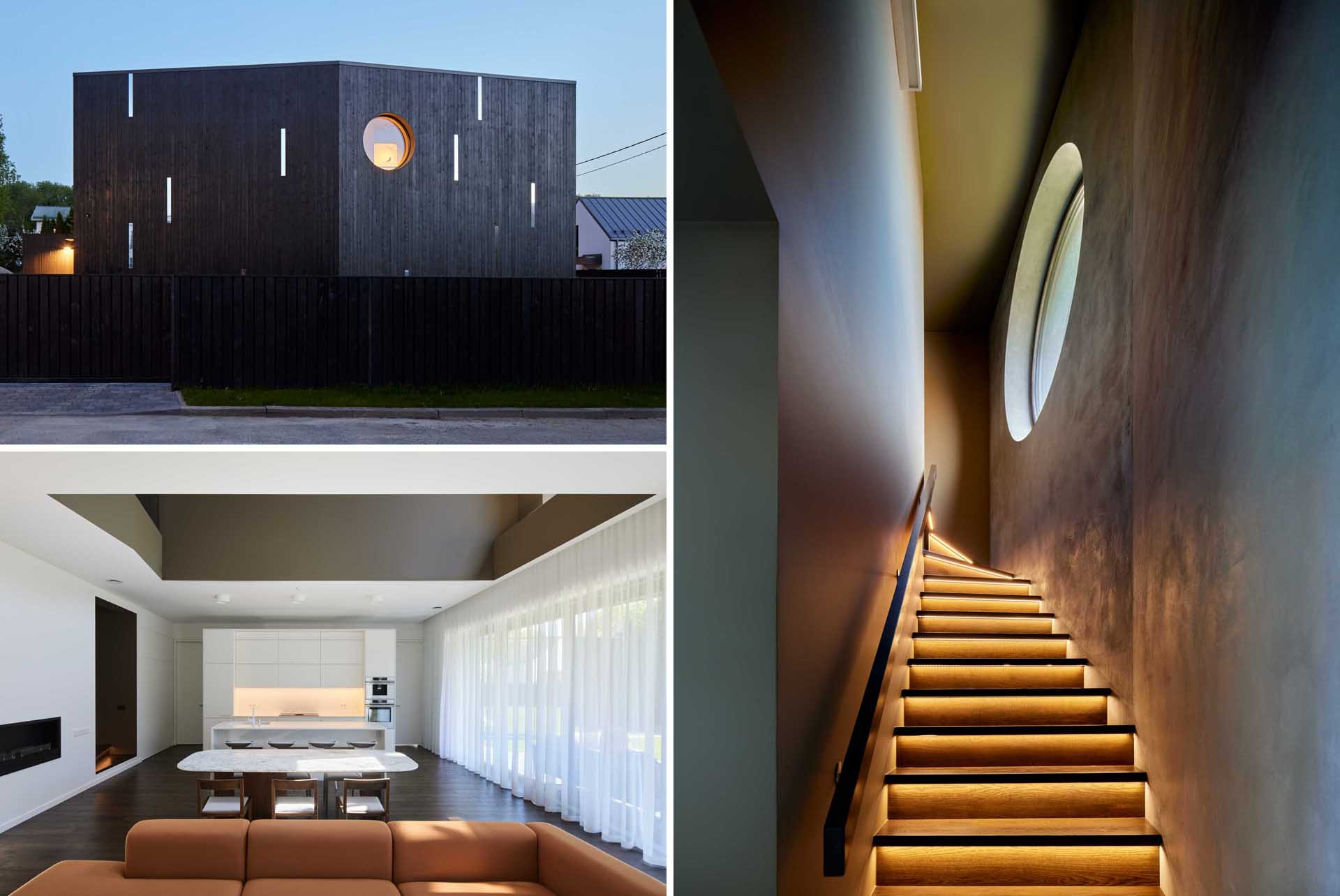 Architecture firm YCL Studio has completed a new home in Baltupiai, Lithuania. An interesting design feature of the home is a staircase illuminated by LED lighting under each step.
Located off the open plan living room, dining area, and kitchen, the stairs and the surrounding walls contrast the white walls and cabinets nearby.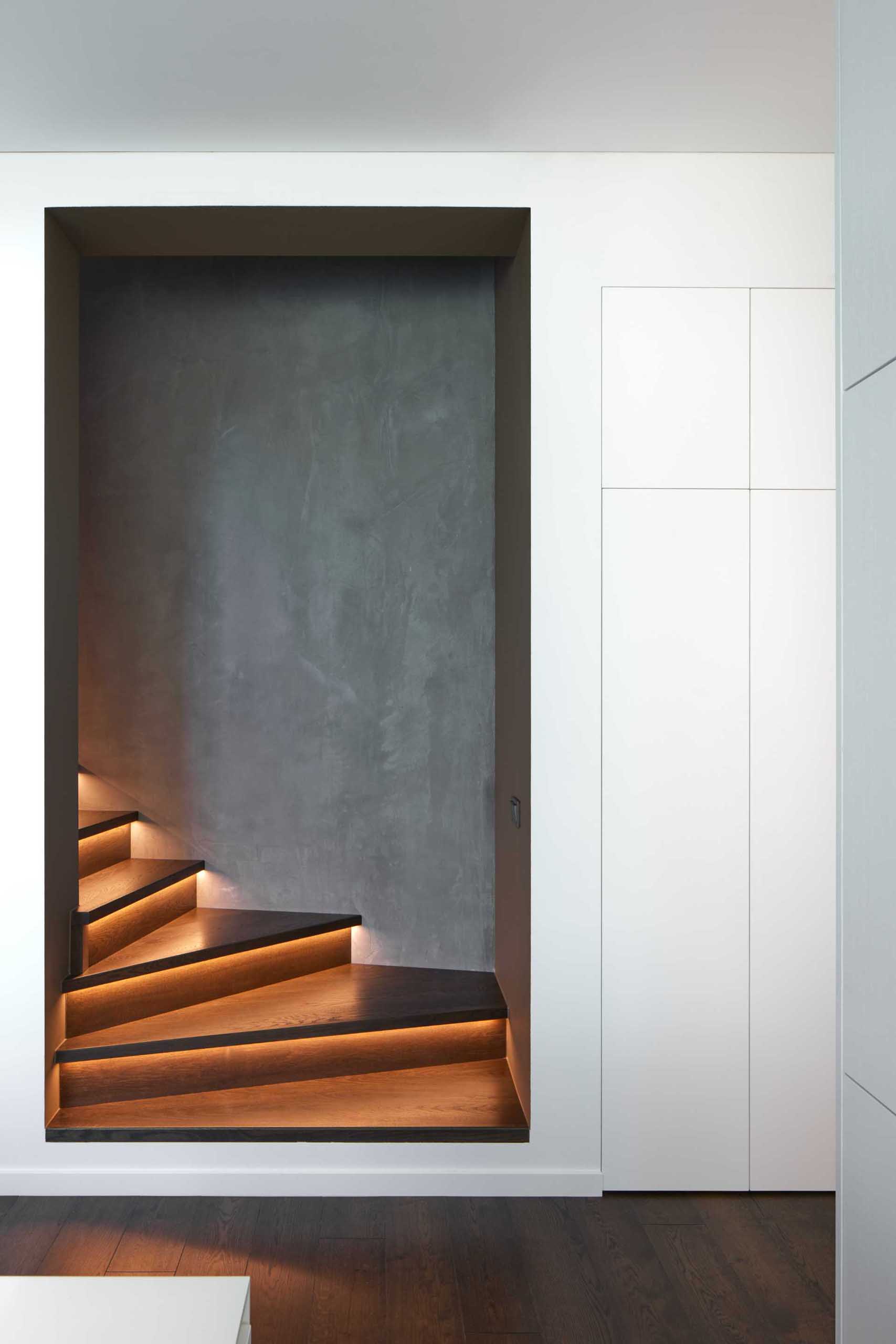 The dark staircase includes hidden LED lighting underneath each stair tread, while the round window adds natural light during the day.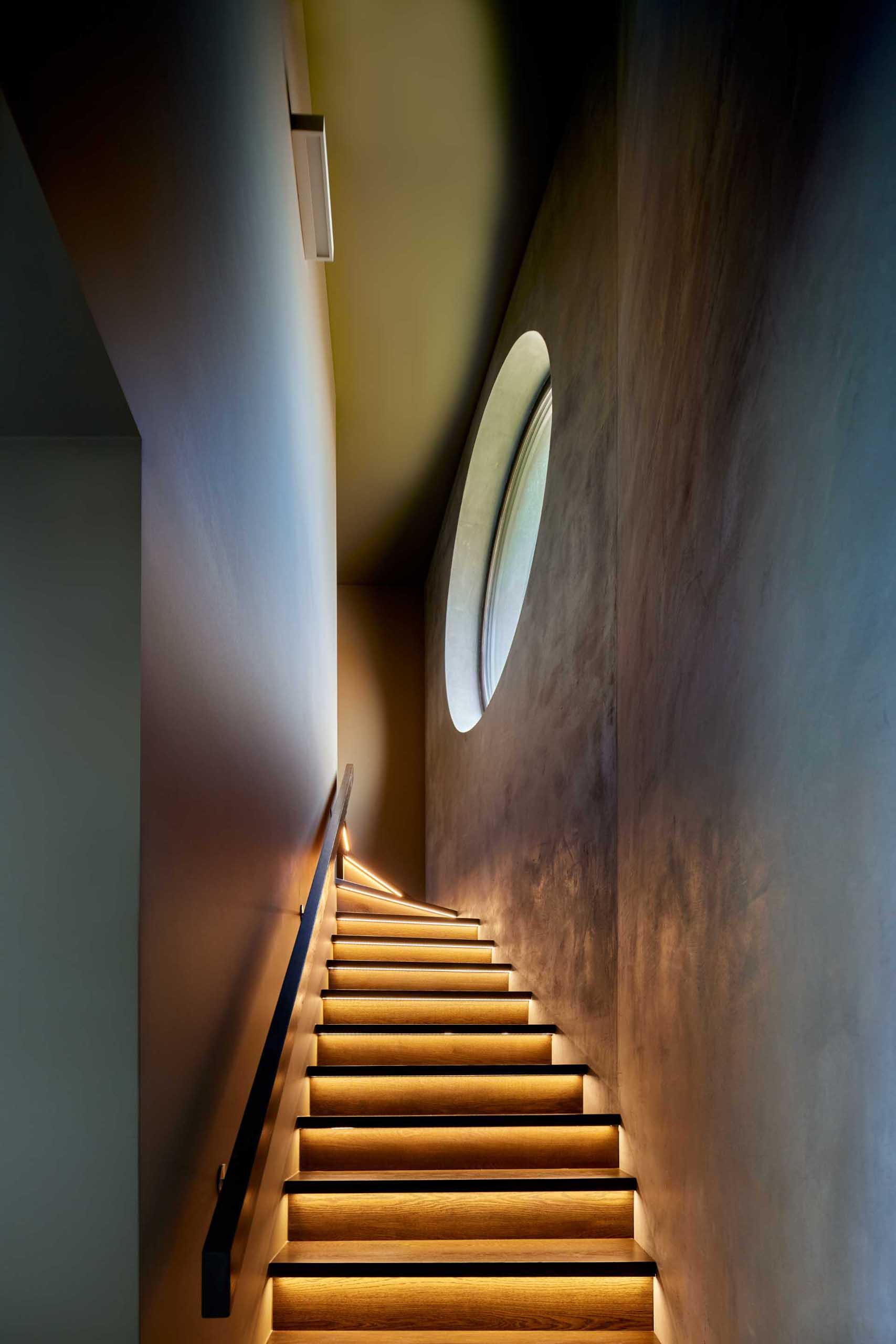 In a close-up look at the stairs, you can see the hidden LED lighting strips that are located underneath the tread, and highlight the stair riser.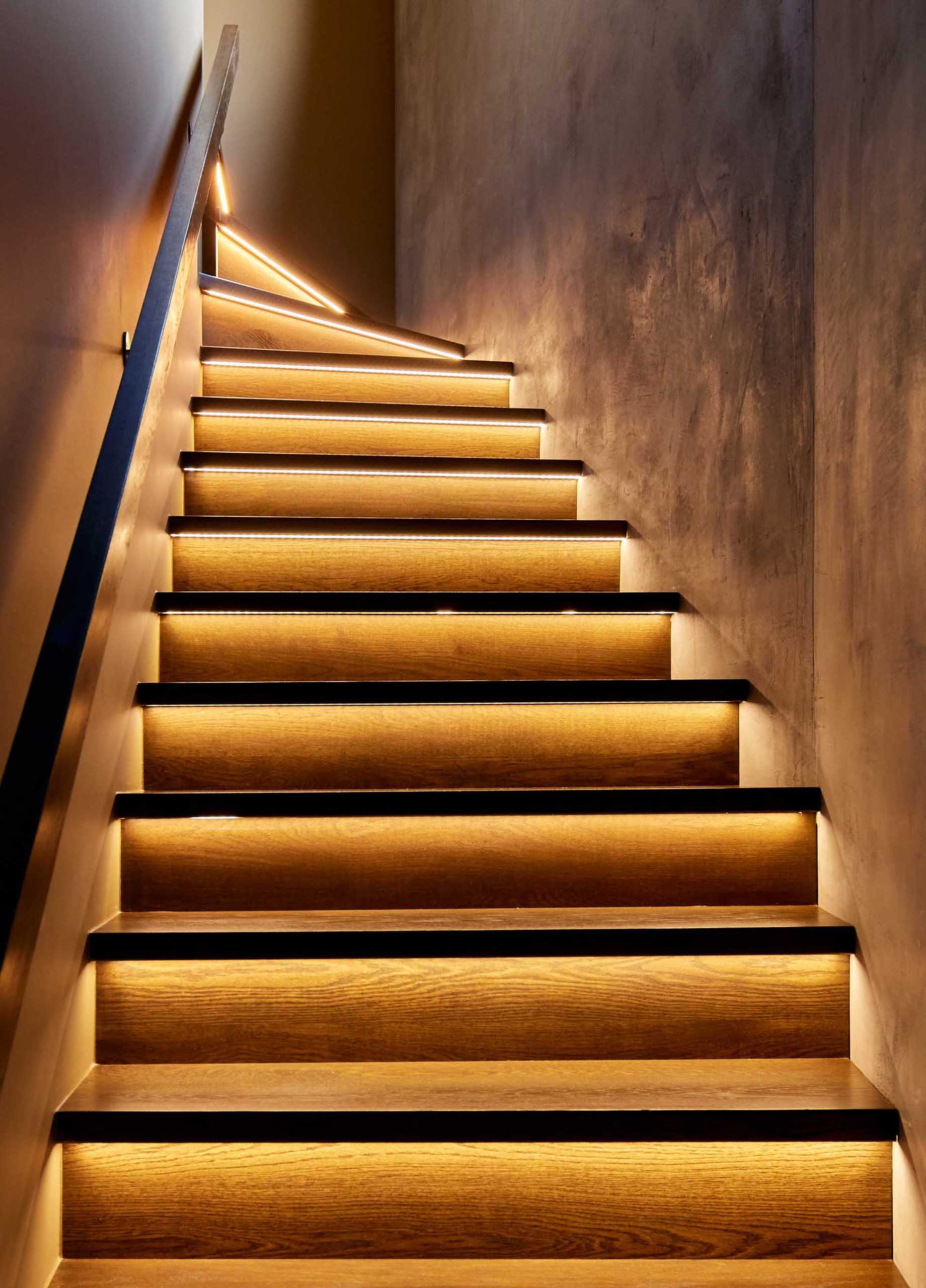 Looking down the stairs from the second level of the home, shows the glow of the lights along the wall.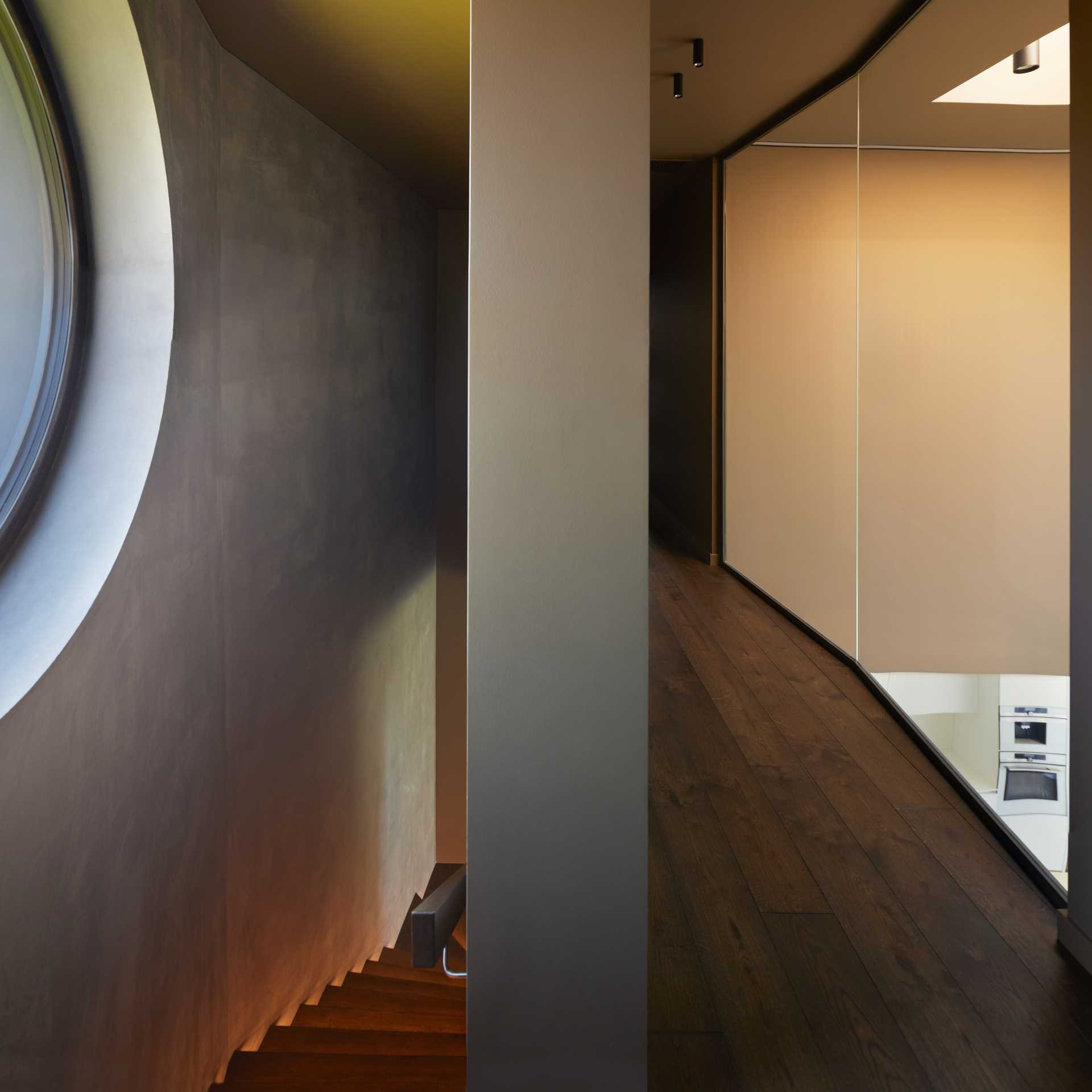 Let's take a look at the rest of the house…
The two-story house has a dark facade, which is accented by mirrored details.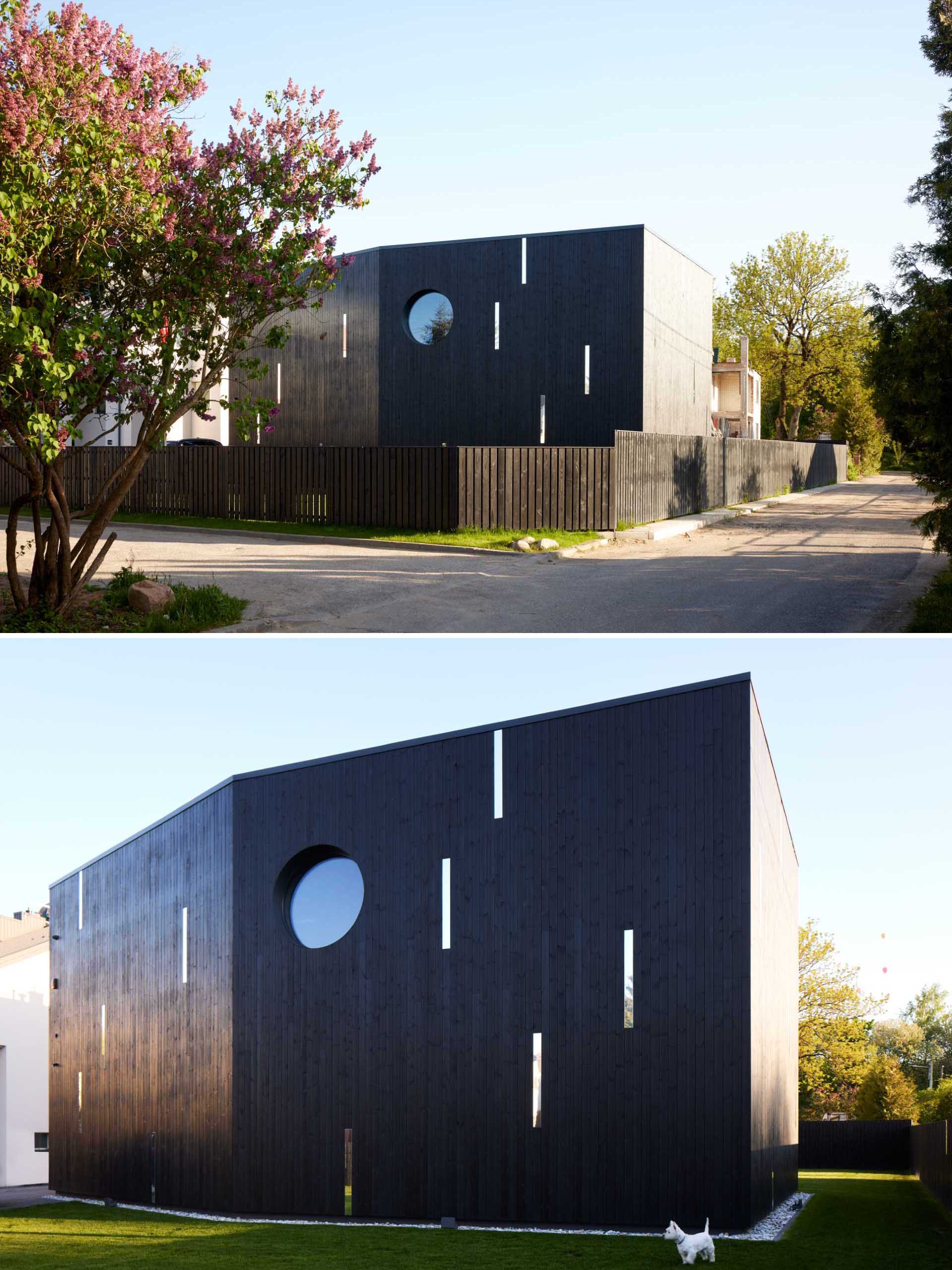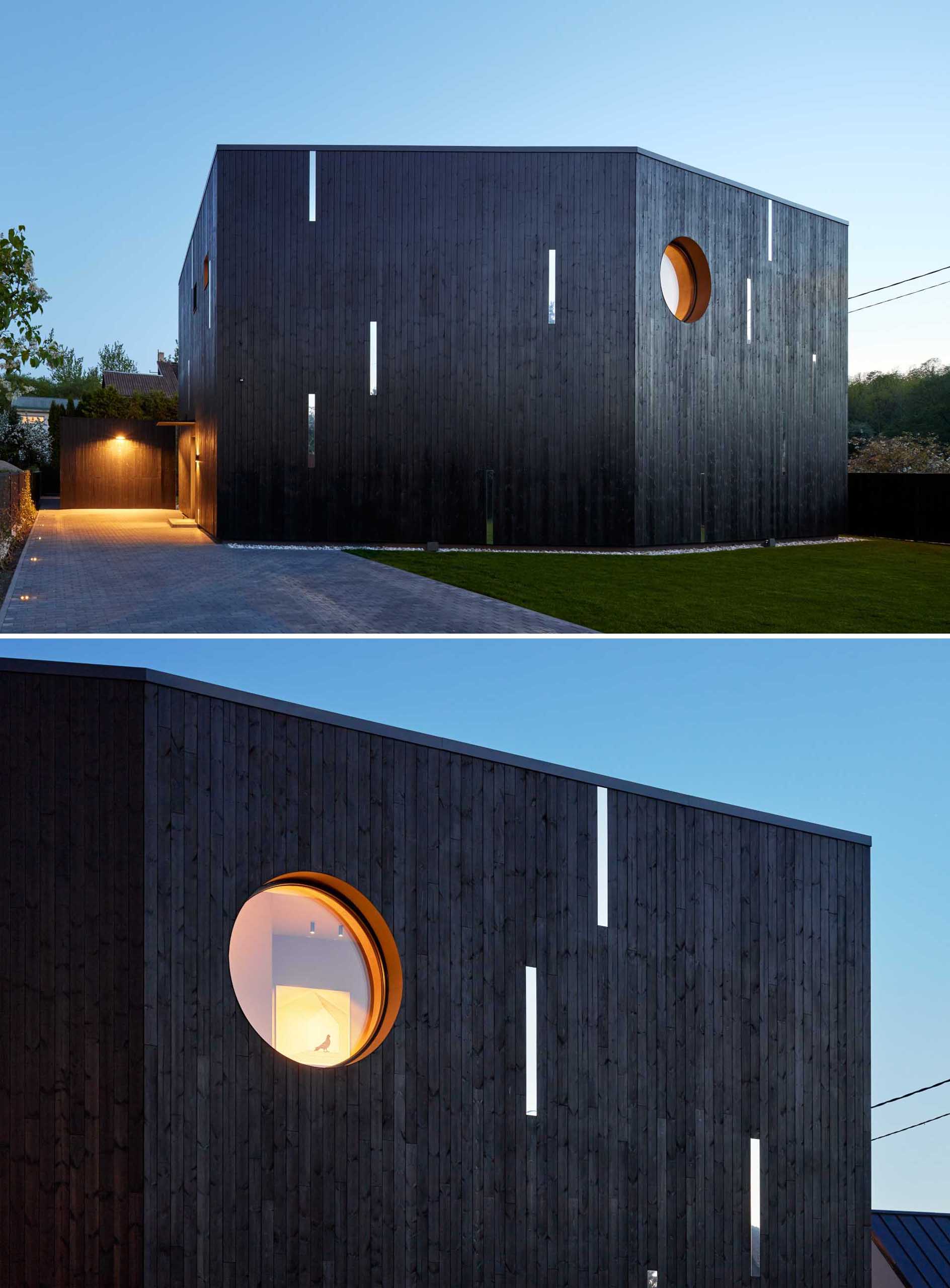 The rear of the home includes a covered patio that has a view of the yard and the garage.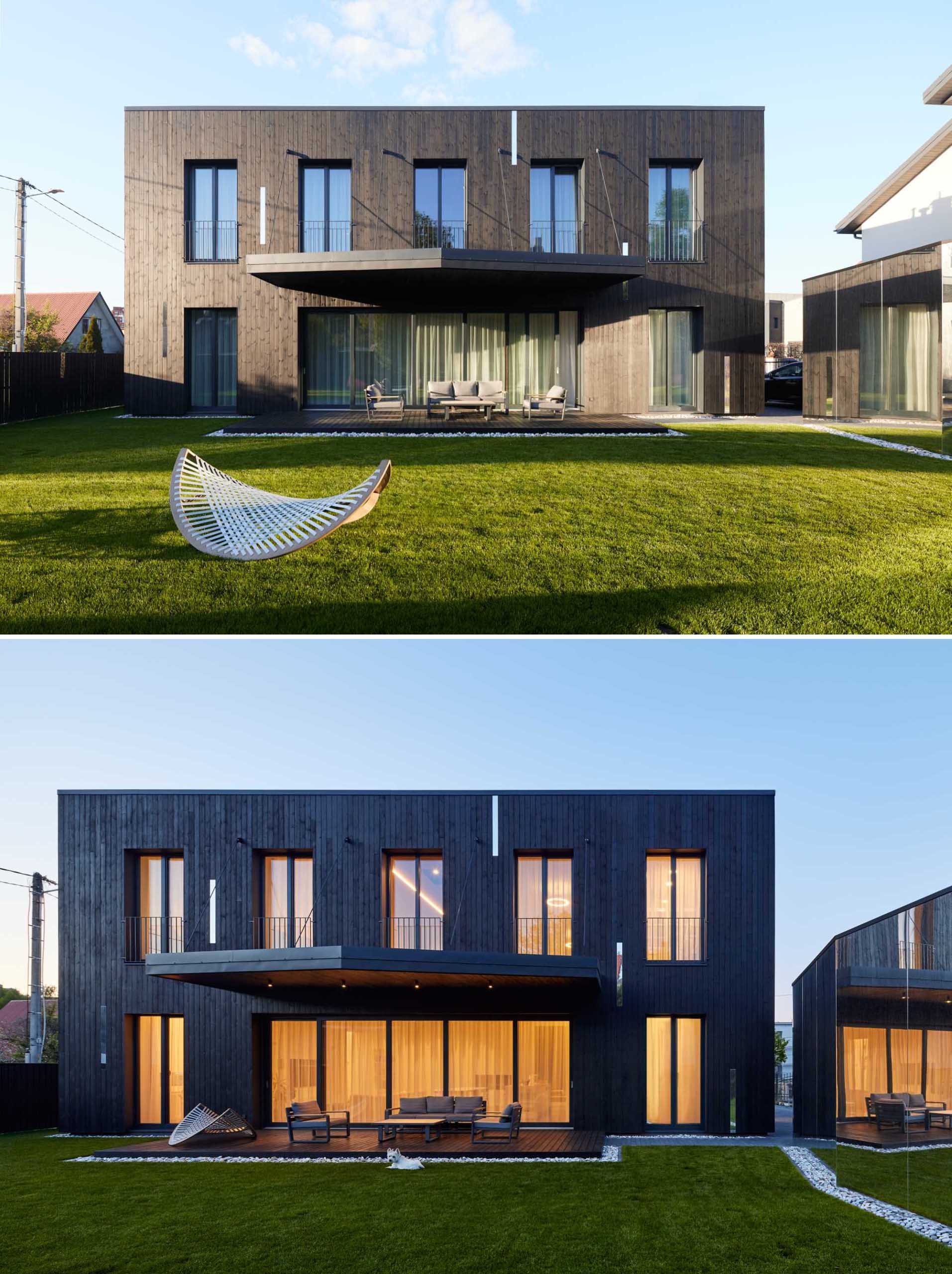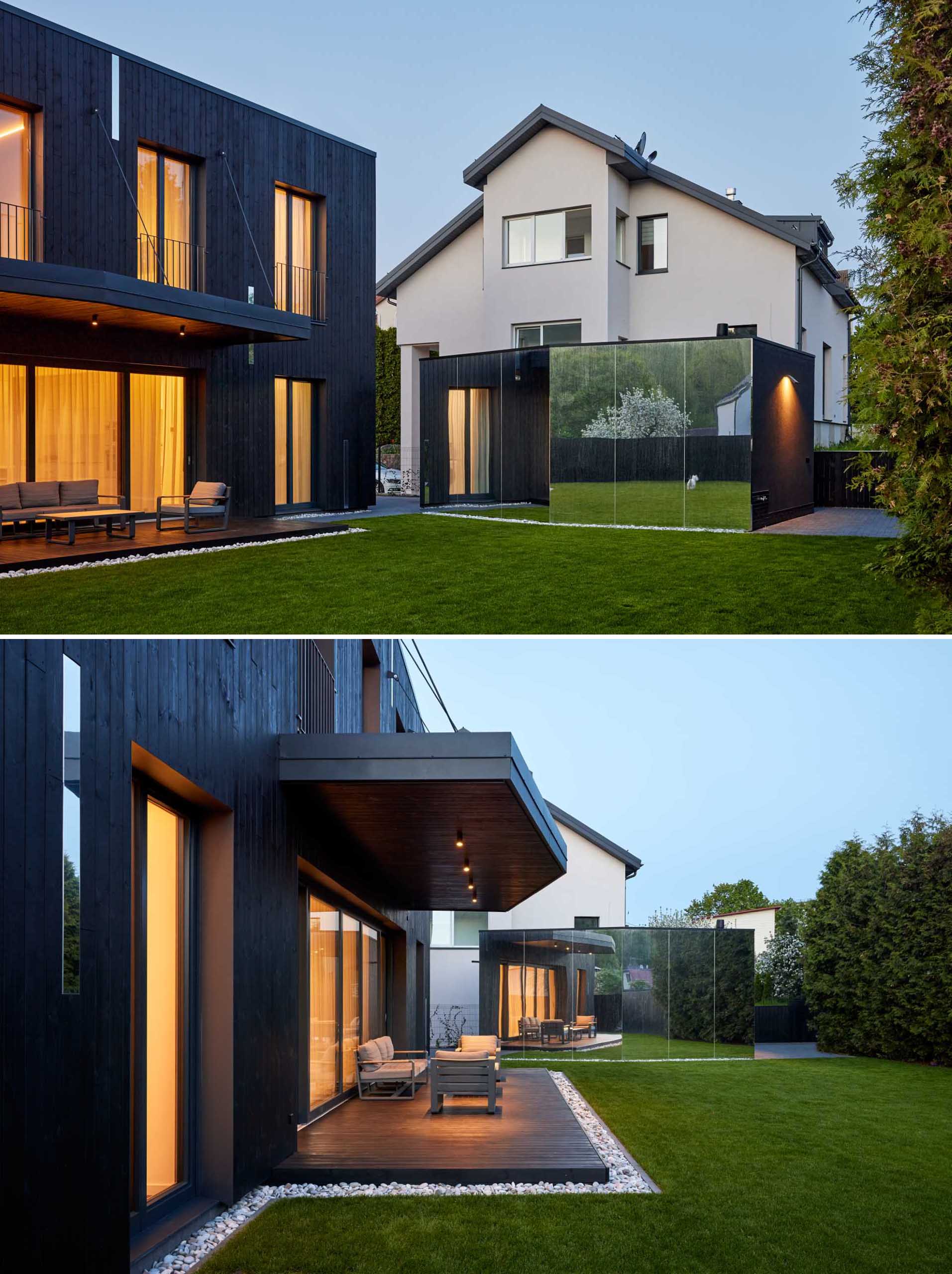 The interior has been kept minimal, with the living room, dining area, and kitchen all sharing the same open room.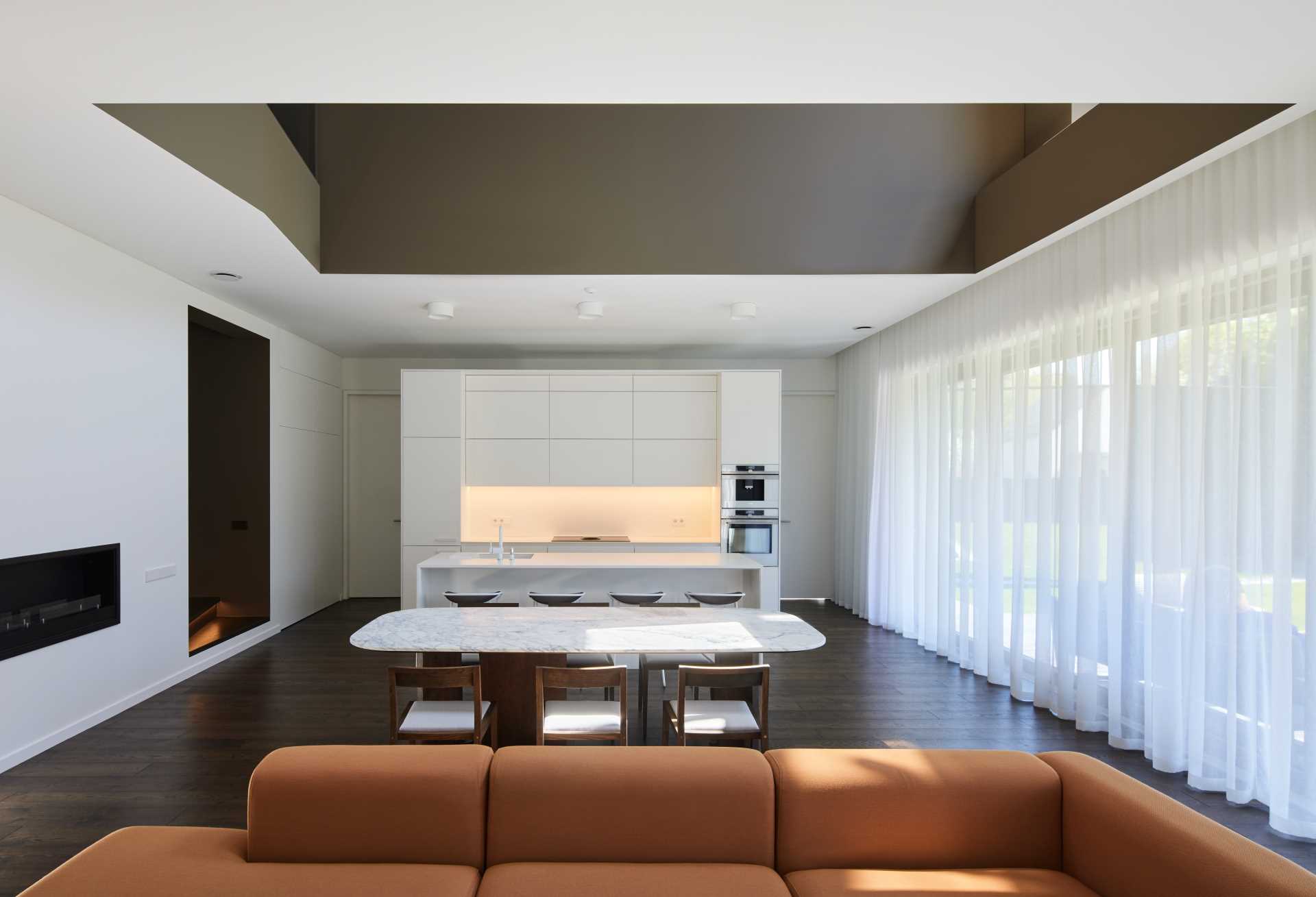 Photography by Norbert Tukaj | Design: YCL studio | Design Team: Tomas Umbrasas, Aidas Barzda, Tautvydas Vileikis | Structural engineering: Ekspa Pro, UAB | Engineering: Projekt? srautas, UAB | Window systems: UAB, Sumeda | Wooden facade systems: BROLIS TIMBER, UAB