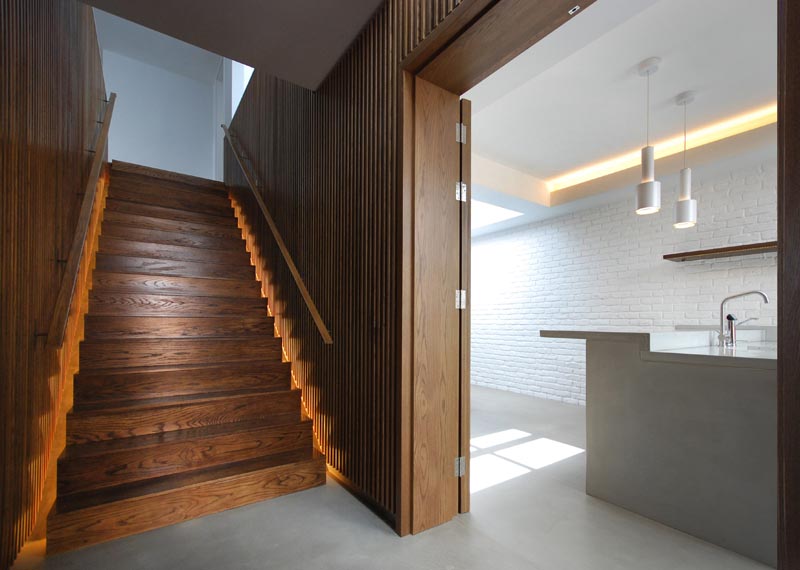 As part of a house renovation in London, England, Patalab Architecture included a centrally located staircase that not only adds a sense of warmth to the open interior, but also contrasts the white washed brick walls.
The interior of the wide staircase is lined with wood slats, adding to the sense of height, while handrails and hidden lighting line either side of the steps.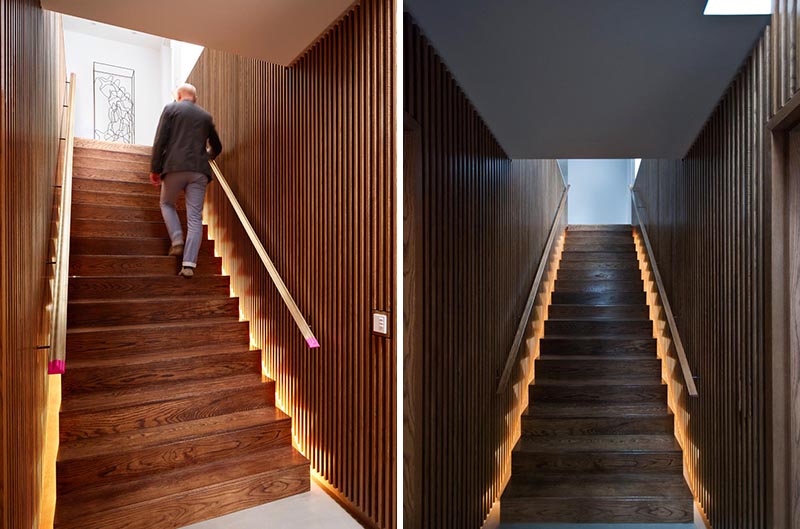 When looking closer at the design of the stairs, you can see that there's a space between the steps and the wood slats. This void allows the hidden lighting to create a warm glowing effect.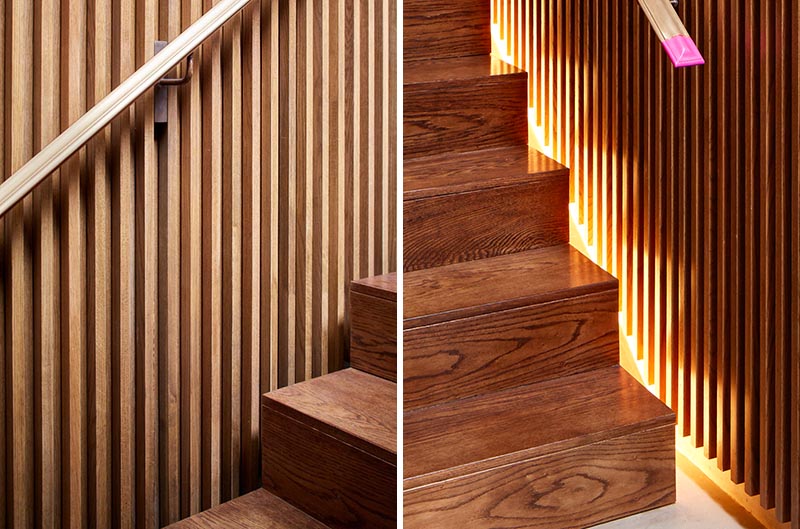 Meanwhile, the vertical wood slats on the exterior of the staircase create a warm textural element in the otherwise minimal interior.