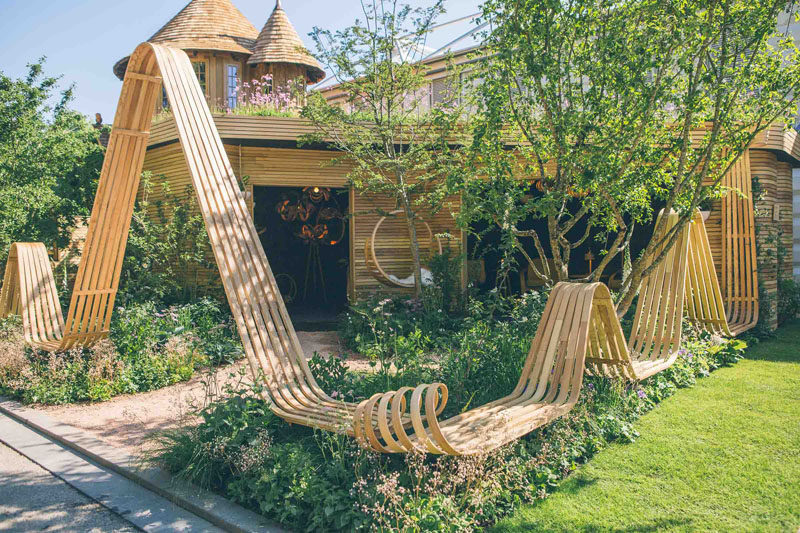 Furniture and lighting company, Tom Raffield, have shown off their new Green Range collection and produced a pavilion, in collaboration with landscape designer Darren Hawkes, at the recent RHS Chelsea Flower Show.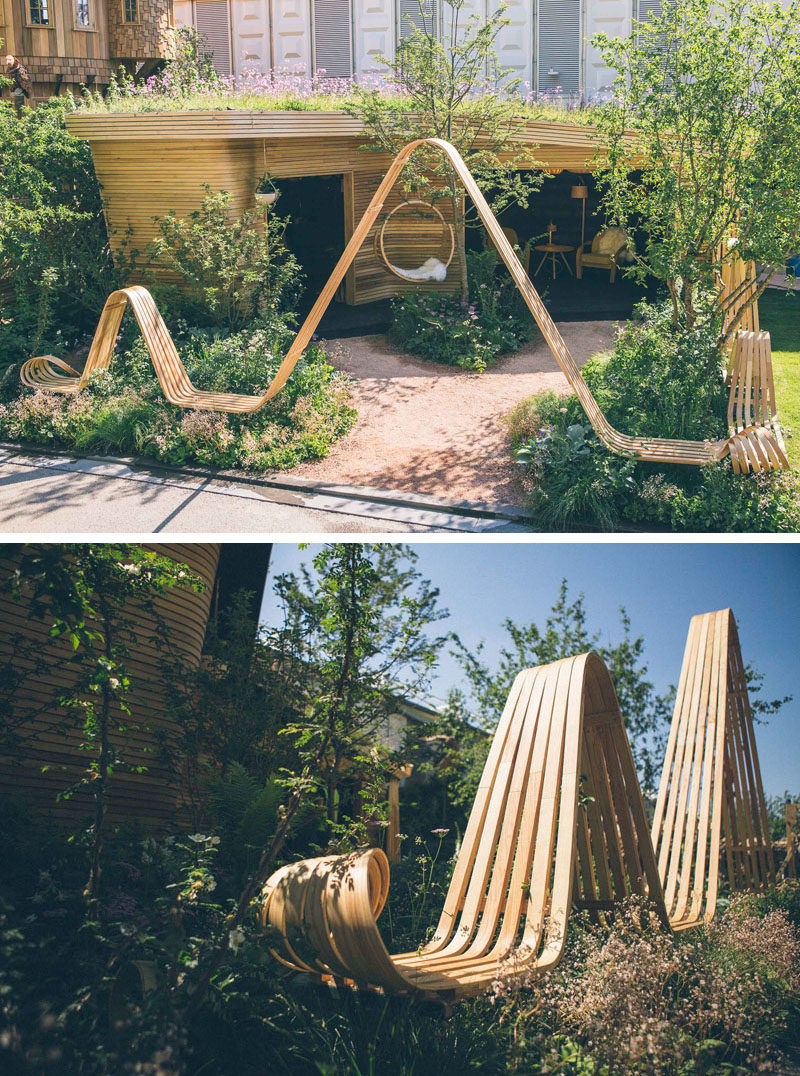 ---
It was the first time a furniture and lighting brand has been invited to exhibit at the flower show, and as a result Tom Raffield designed a striking pavilion with a spiraling steam bent bench, surrounded by plants that create a calming Cornish countryside feel, reminiscent of the beautiful wild woodland surrounding the Tom Raffield studio.
---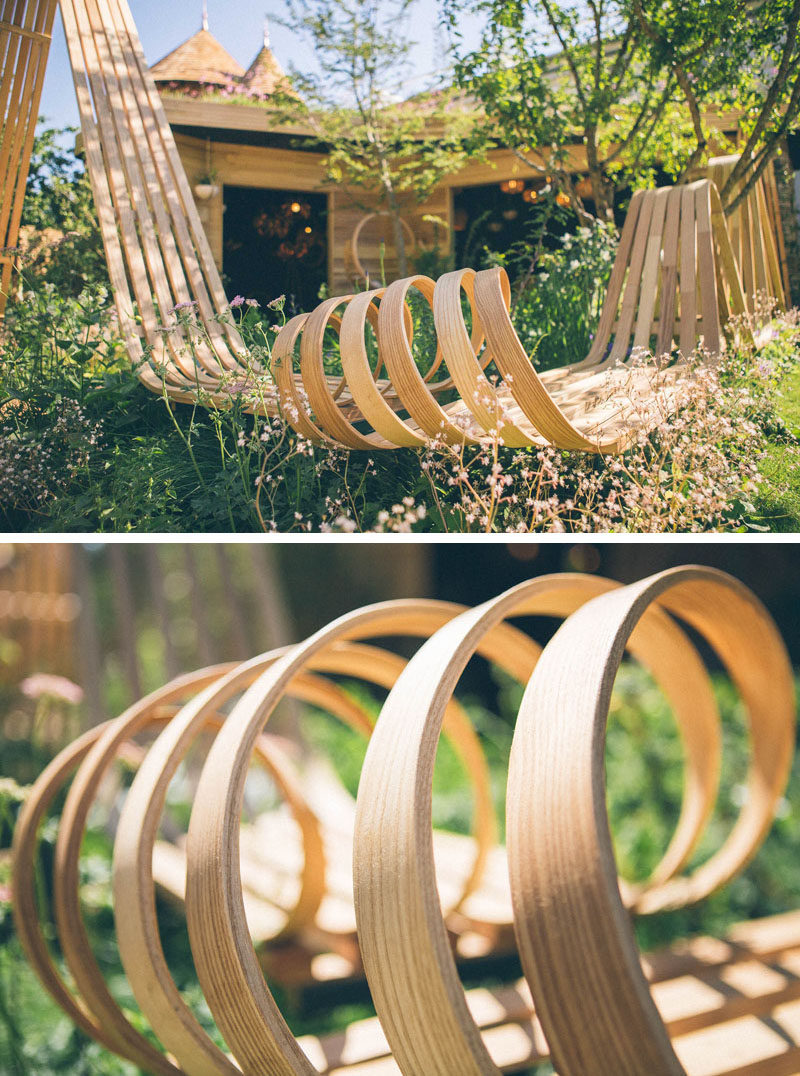 ---
The spiraling bench traveled up the wall of the pavilion, creating a sculptural accent as the wood curved around to run along the front of the pavilion.
---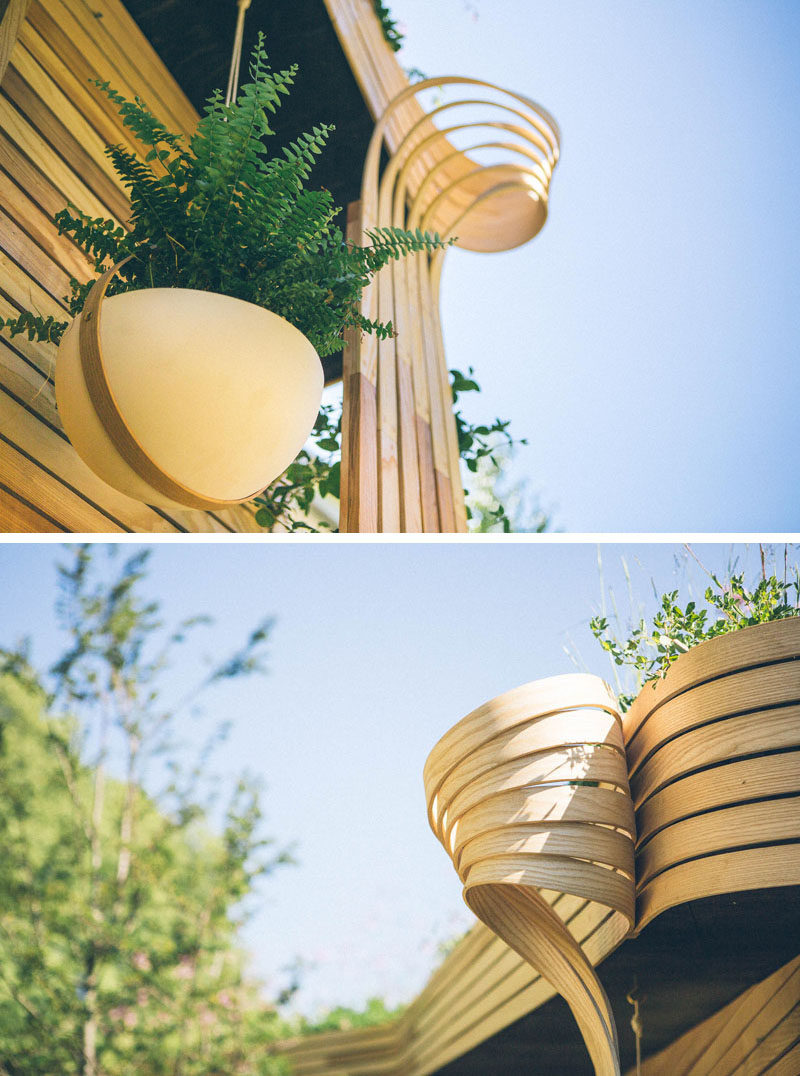 ---
Designs, like a chair and planter, hang beside the entrance to the pavilion.
---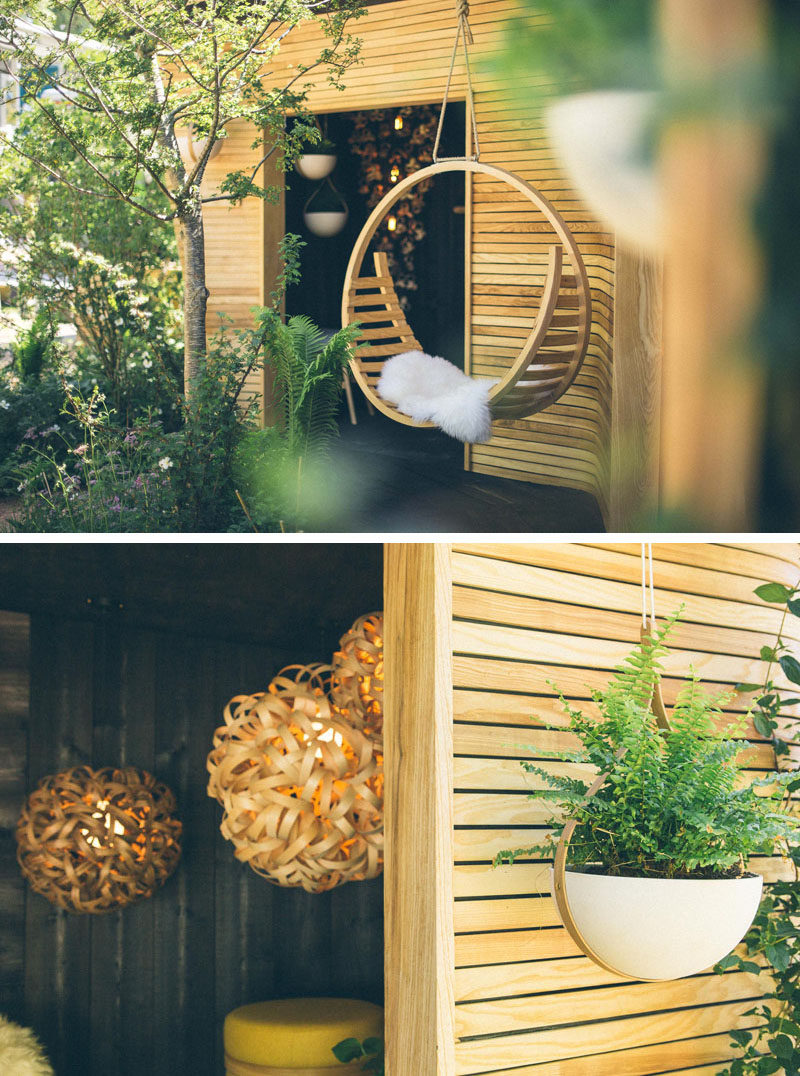 ---
Dark wood covers the interior of the pavilion, which helps to highlight the bent wood lighting designs, planters and furniture.
---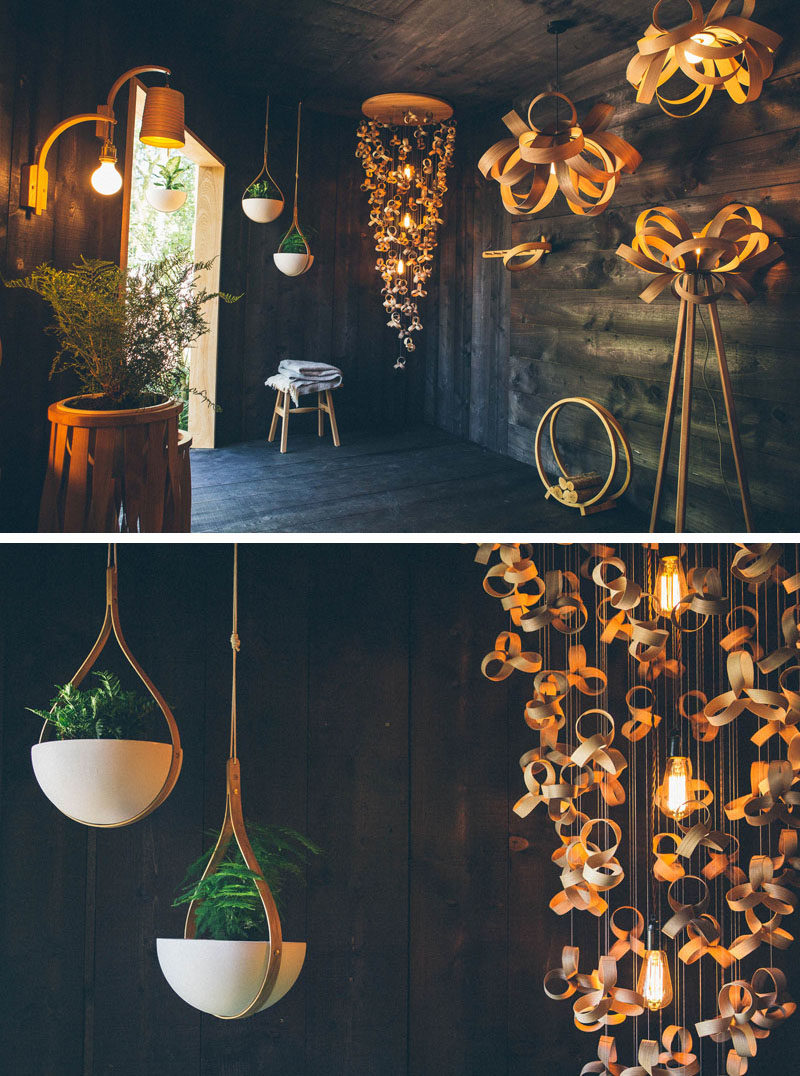 ---
Here's a glimpse at the 'making of' process that gives an insight into the creation of the pavilion and its bench.
---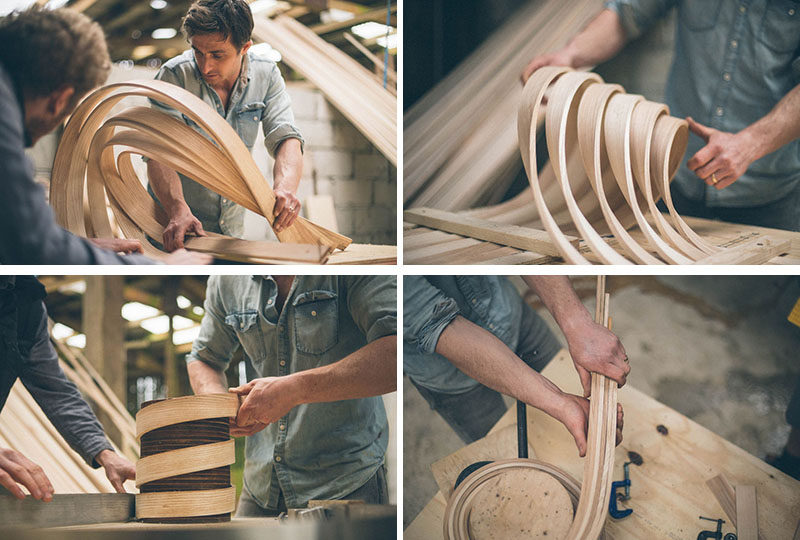 ---