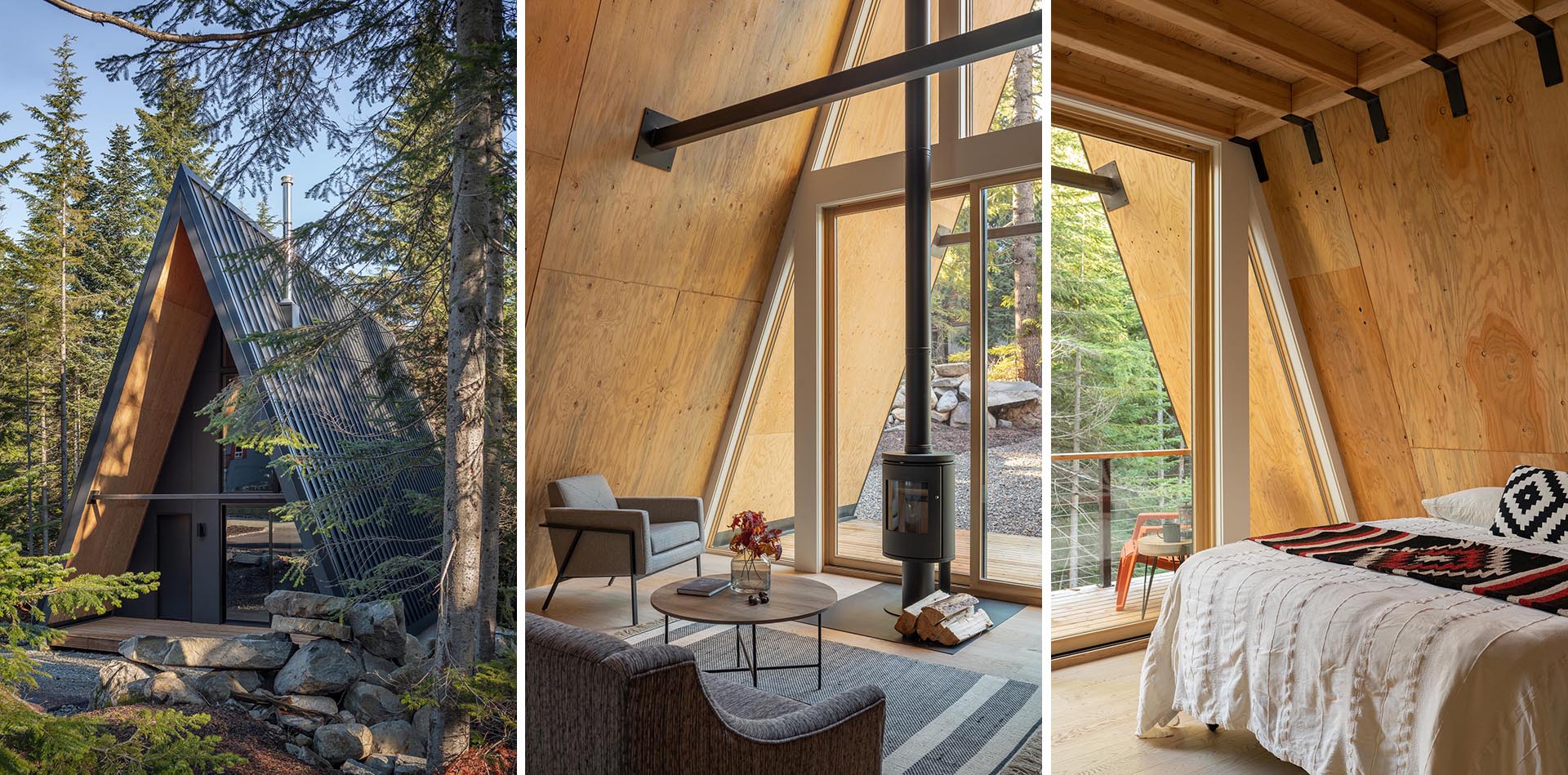 Seattle-based modern architecture and design studio Stephenson Design Collective has designed an A-Frame cabin in the mountains of Washington State.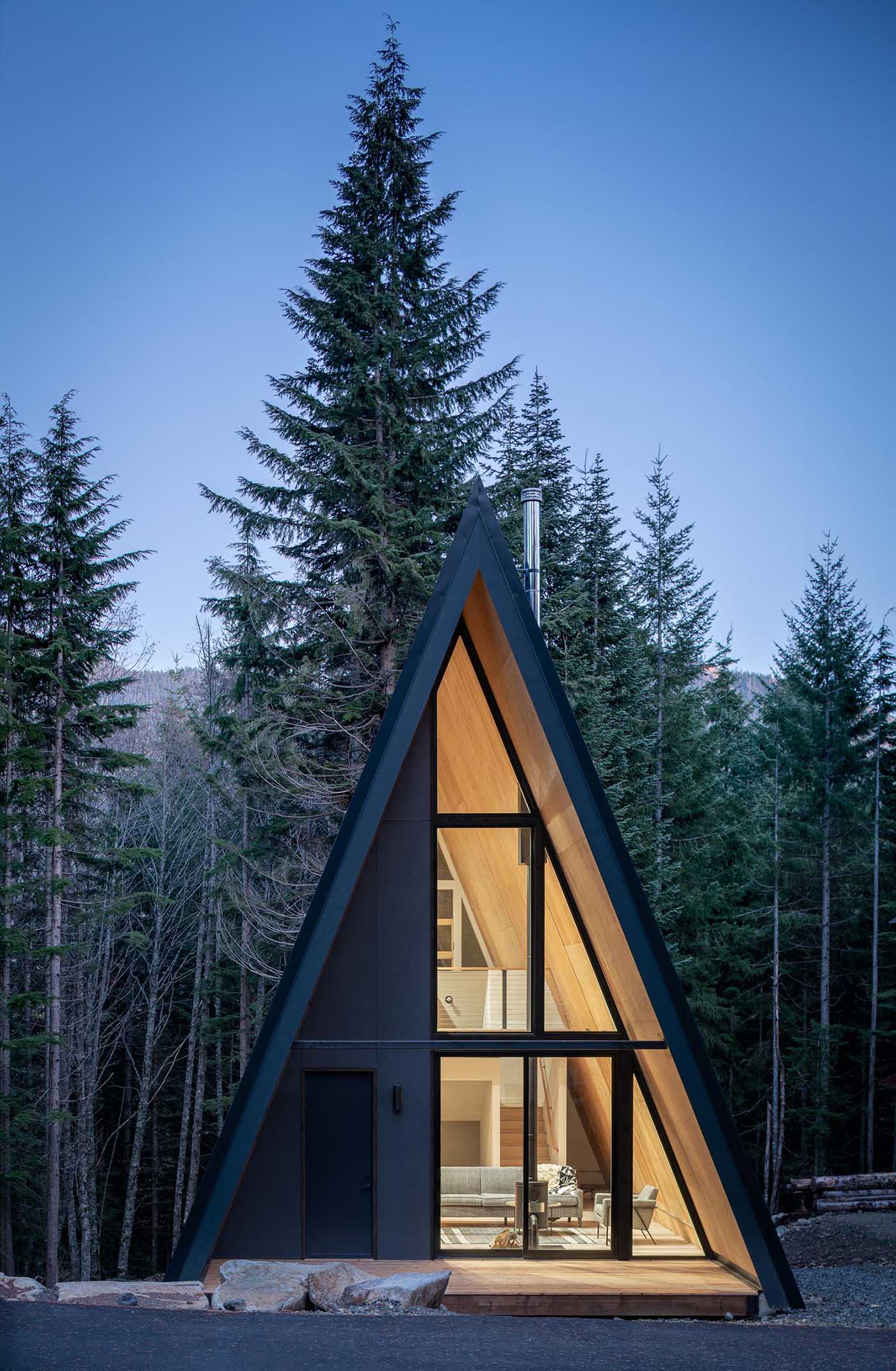 This 1,721-square-foot cabin has been built out of prefabricated plywood panels and a standing-seam metal roof with a black finish. The metal roof enables the home to be protected from the harsh winter months when it snows heavily.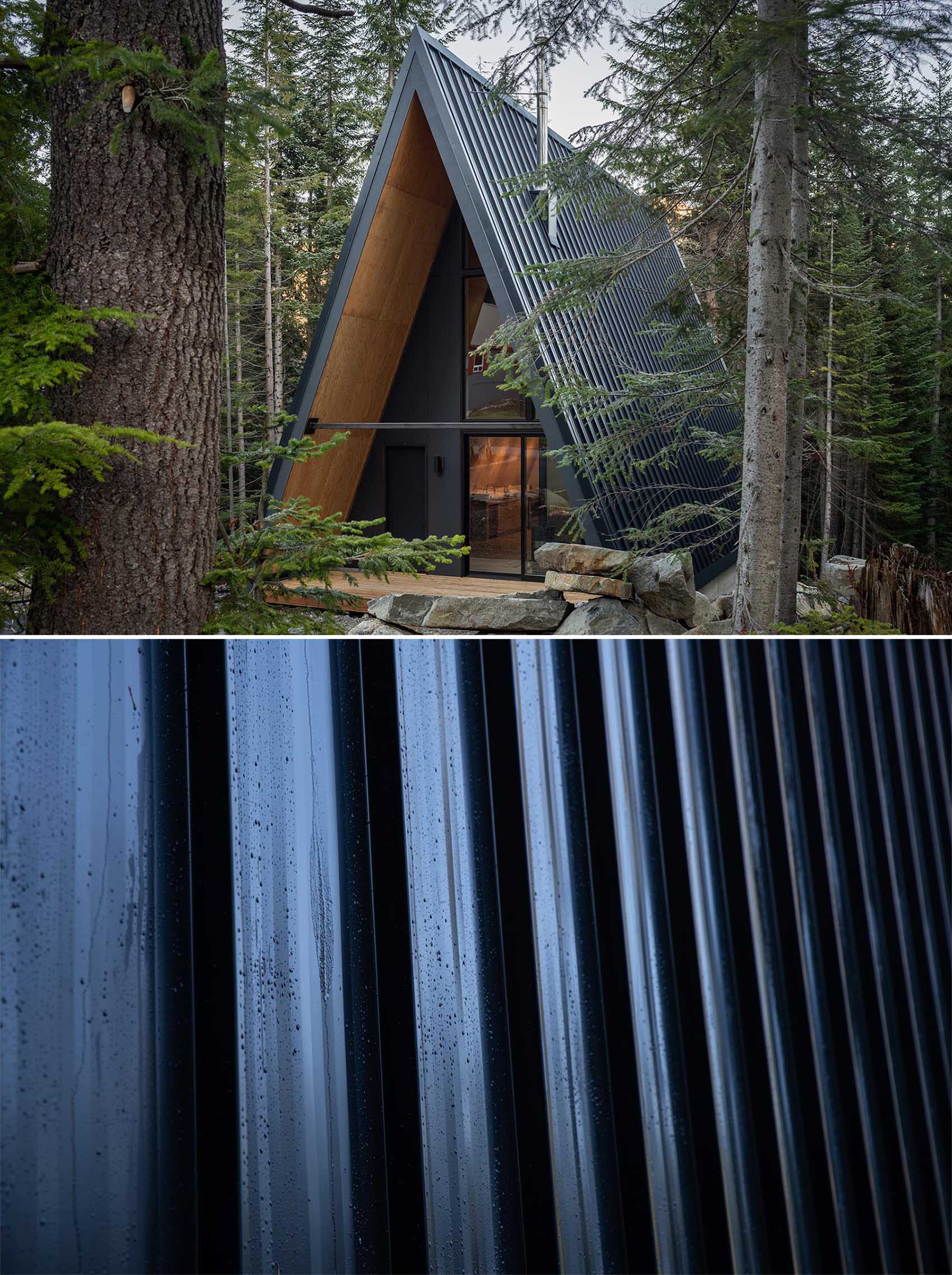 The cozy wood-lined interior has a black wood-burning fireplace that complements the other metal elements while sliding glass doors open to covered verandahs.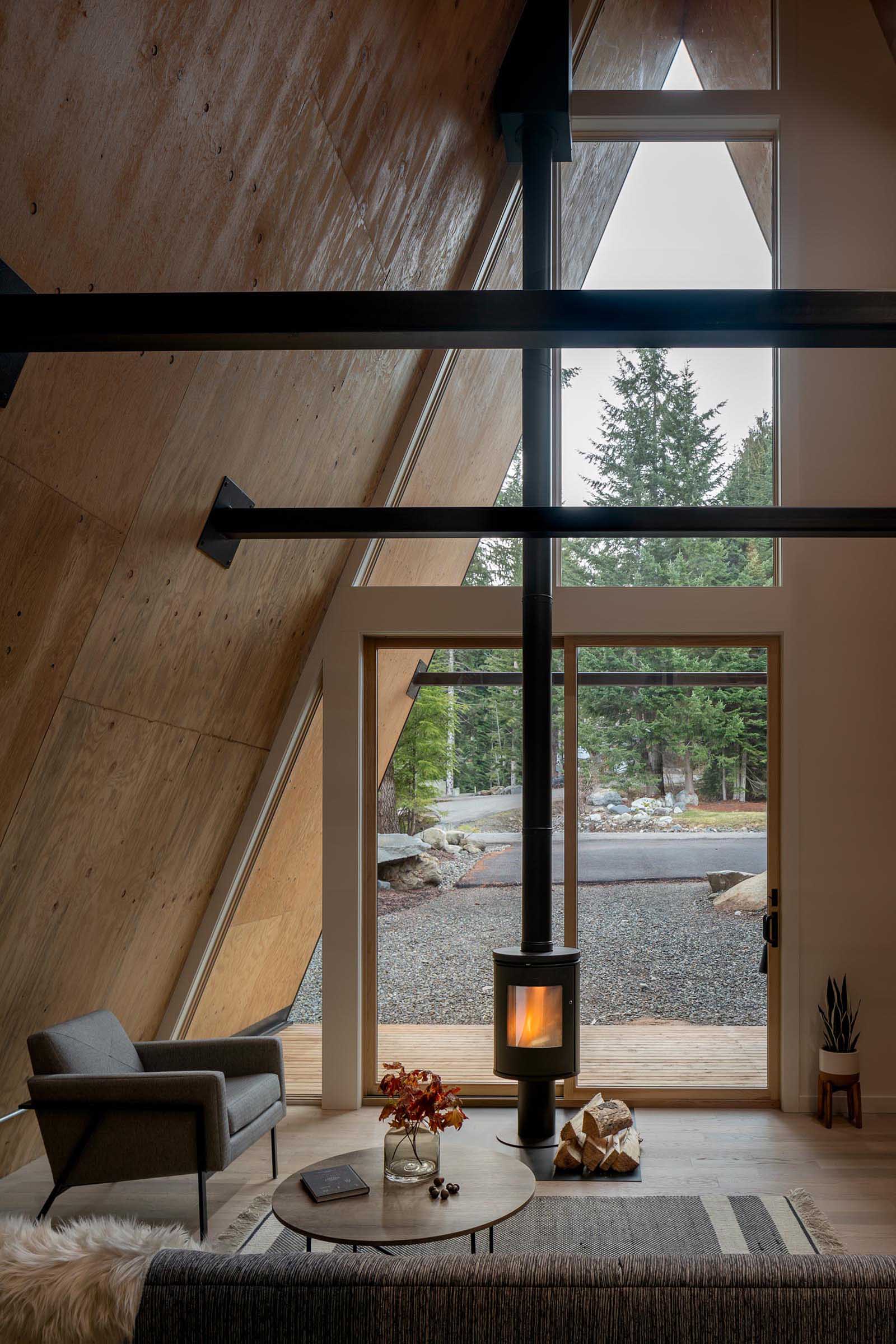 The minimal kitchen includes light birch cabinets, minimalist shelving, and dark countertops.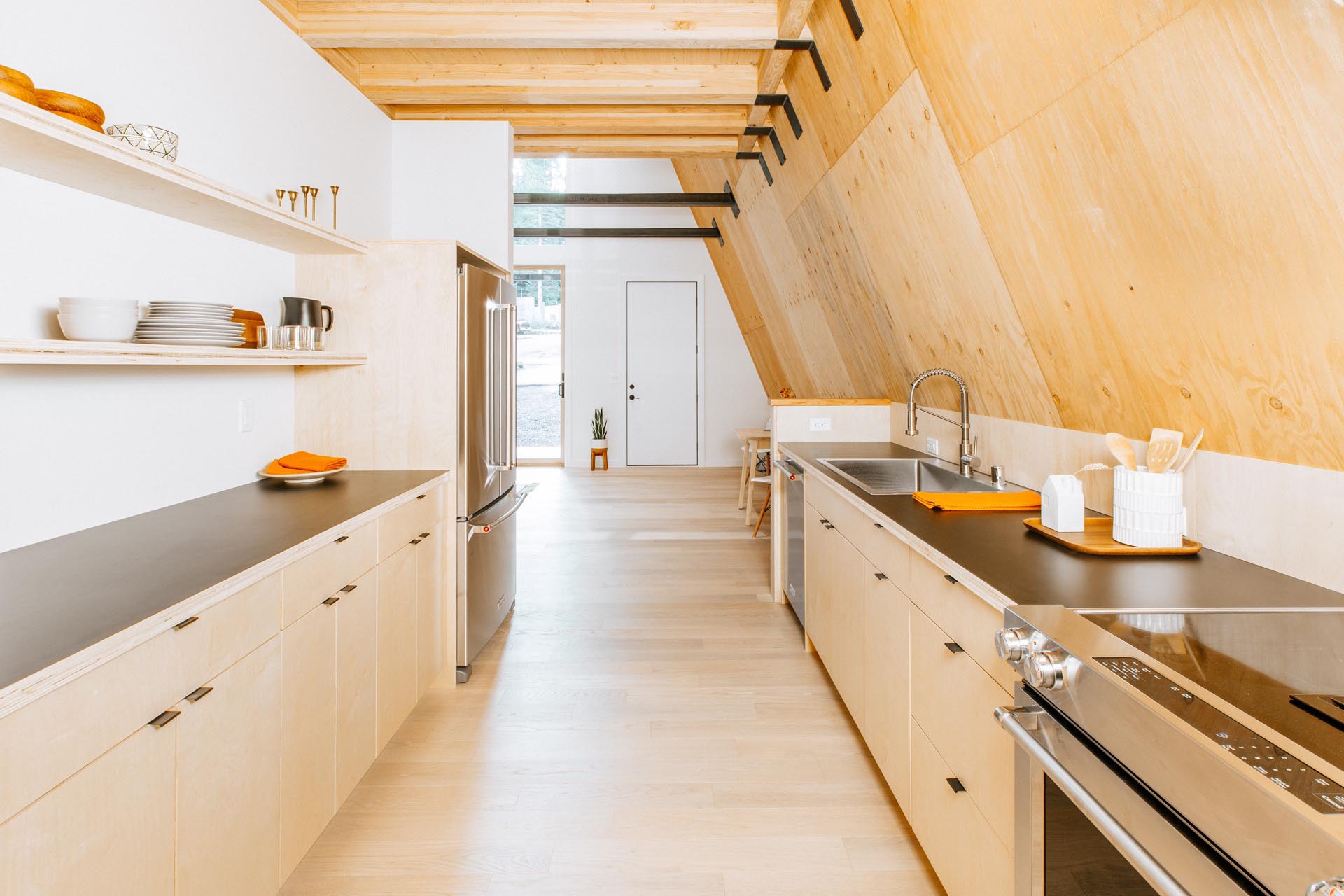 Upstairs, there are two bedrooms, both with views of the forest through windows that follow the line of the roof.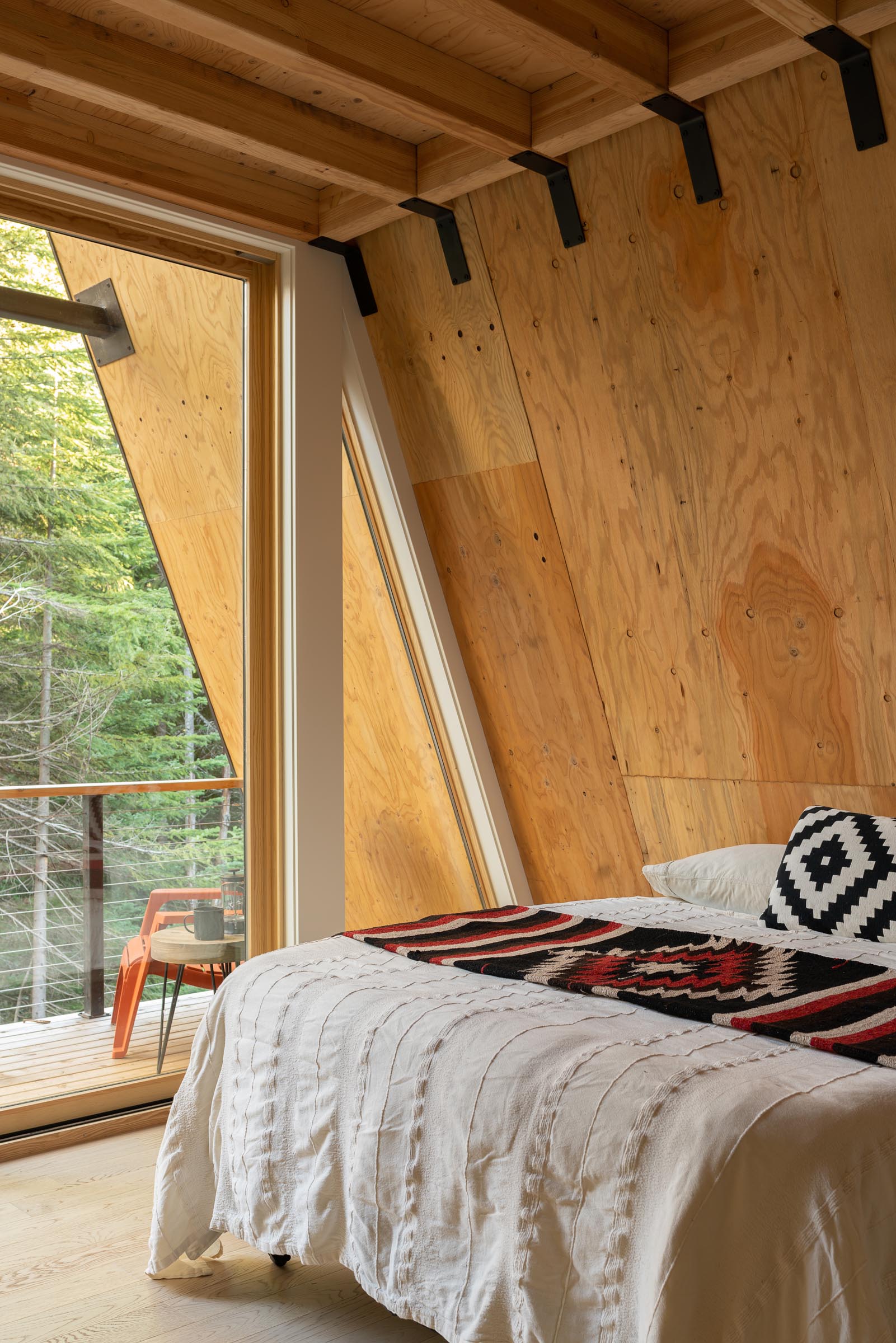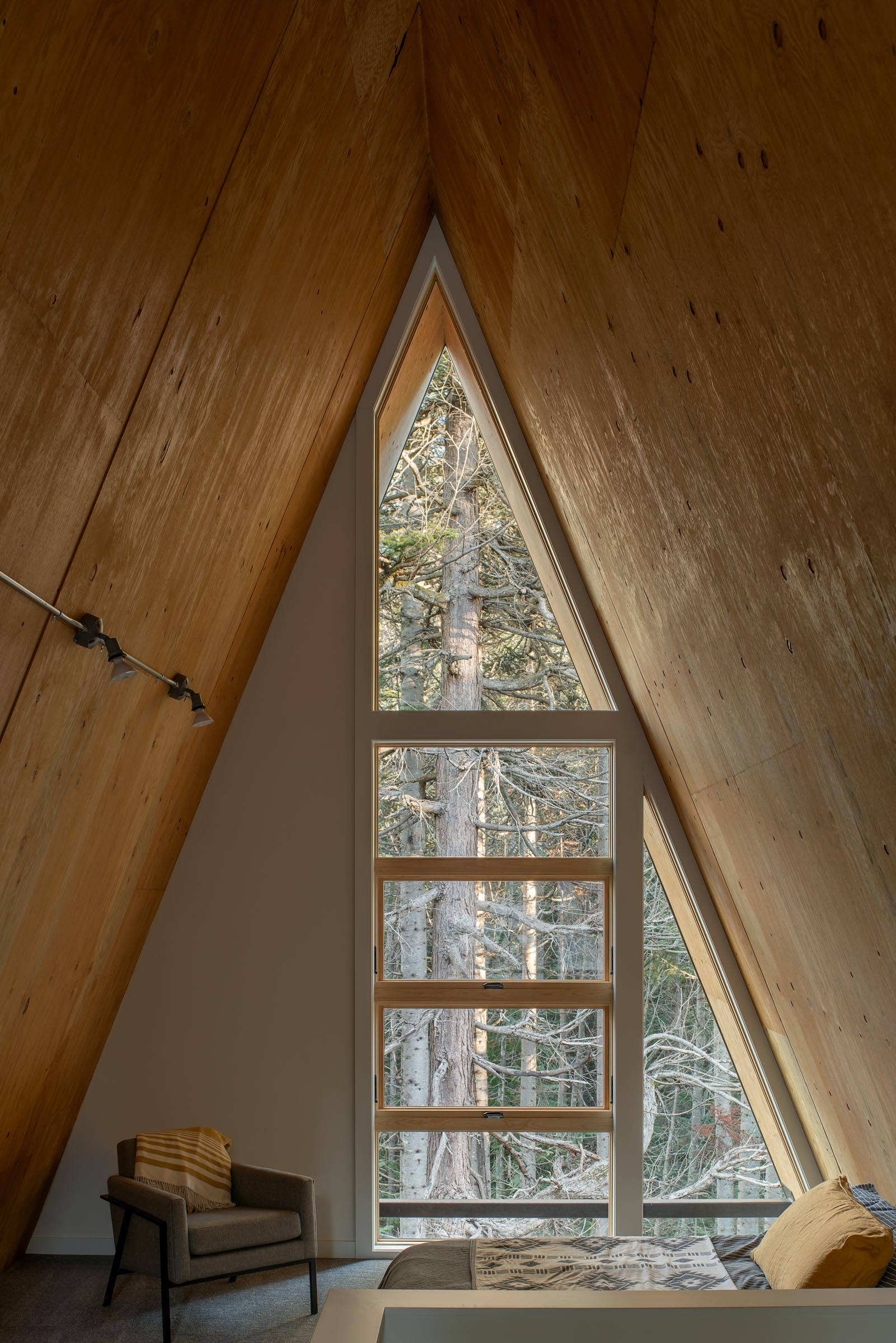 Photography by Andrew Pogue and Cameron Munn | Design: Stephenson Design Collective | Prefabrication and Site Construction by Build House