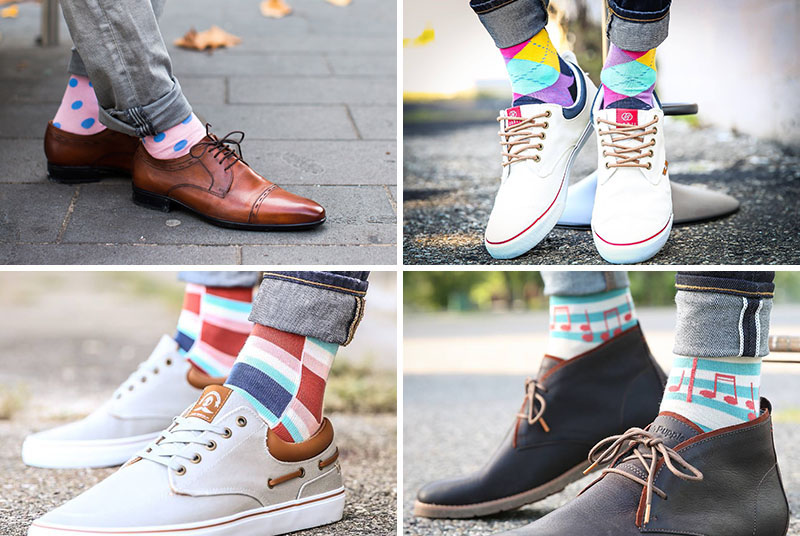 Wearing statement socks with casual or formal outfits is a great way to show people you have a light and playful side. Here are 8 examples of stylish statement socks that will liven up your sock drawer and up your footwear game.
---
1. Wear socks with brightly colored blocks and get told that your outfit totally rocks.
---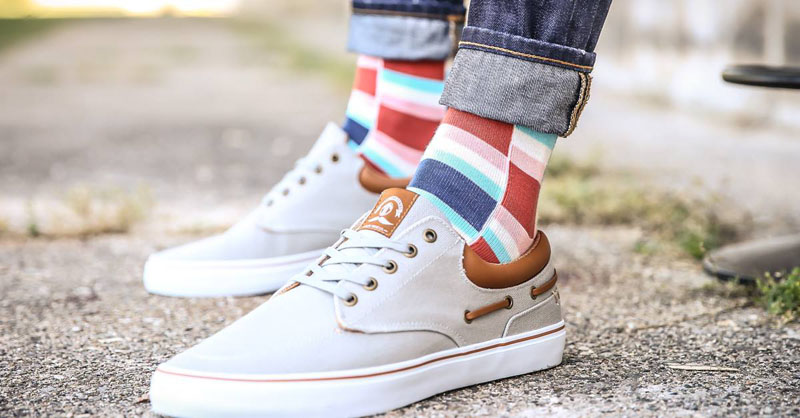 ---
2. Fun colored musical socks are sure to put an extra bit of pep in your step.
---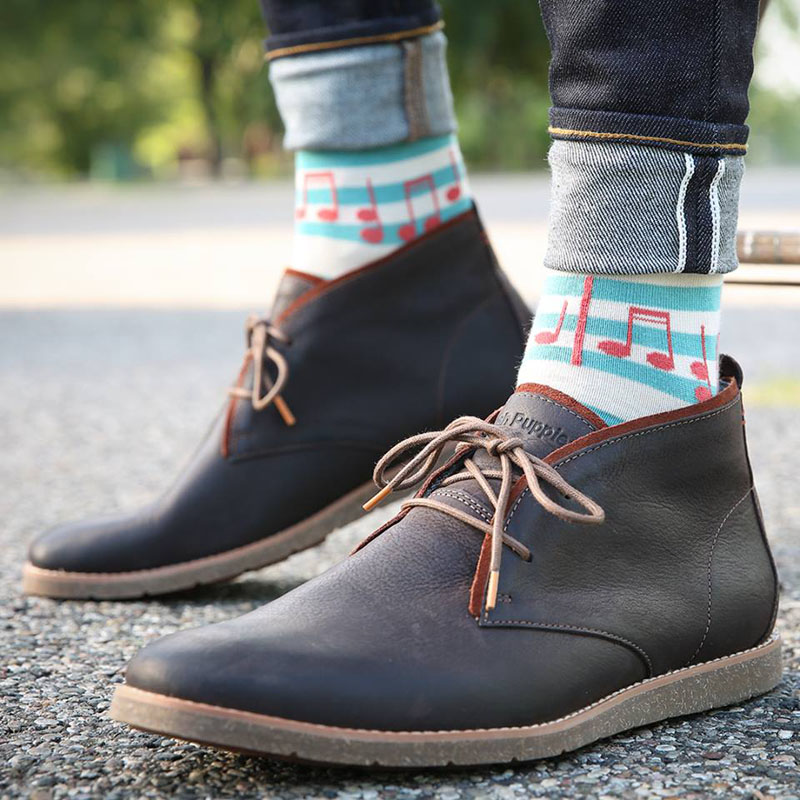 Teal Music Notes Men's Dress Socks from boldSOCKS
---
3. These brightly colored socks have an argyle pattern, making a loud statement no matter what you pair them with.
---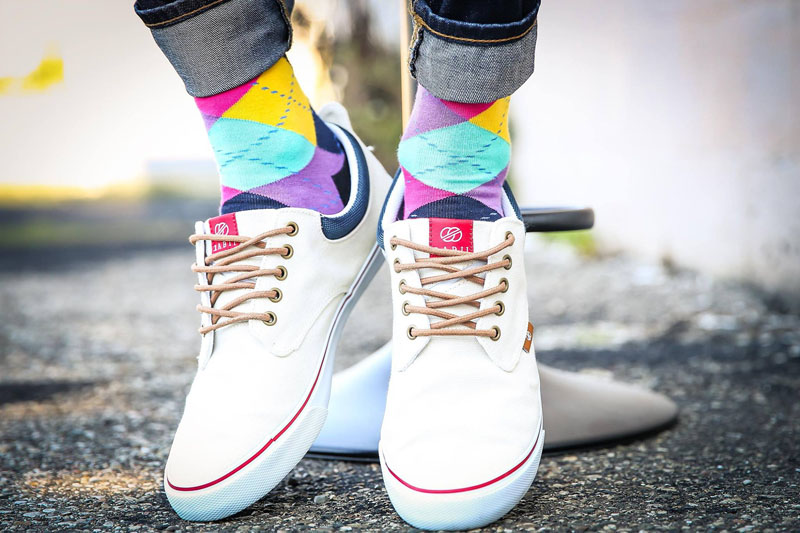 Purple Yellow Multicolor Argyle Men's Dress Socks from Happy Socks
---
4. For a more subtle statement, these pink and blue polka dot socks are the perfect solution.
---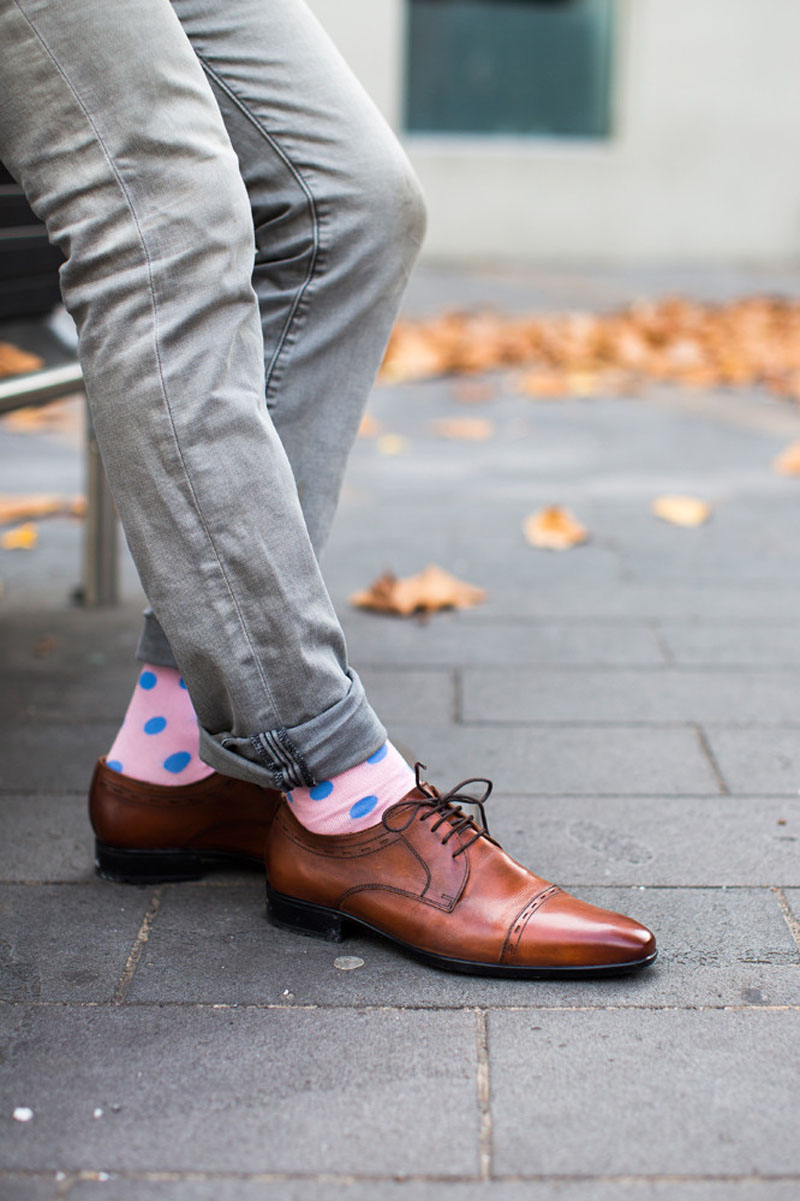 Pink and Blue Spots Socks from Rock My Socks
---
5. These Rubik's cube inspired socks are nice and bright making an outfit extra funky.
---
Rubik's Cube Socks by SpoxSox
---
6. These multi-colored patterned socks have a bold green band making them standout.
---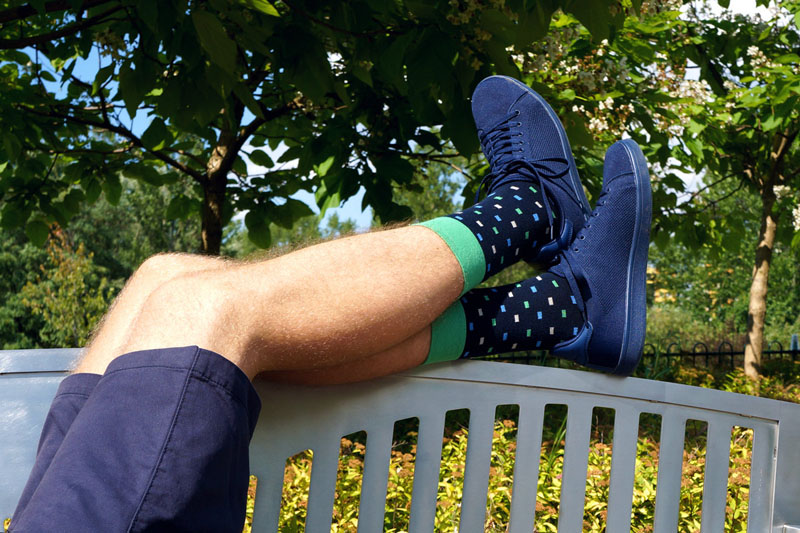 Grand Canyon Socks by UniqueEver
---
7. These neon blue socks with palm trees reflect a laid back lifestyle.
---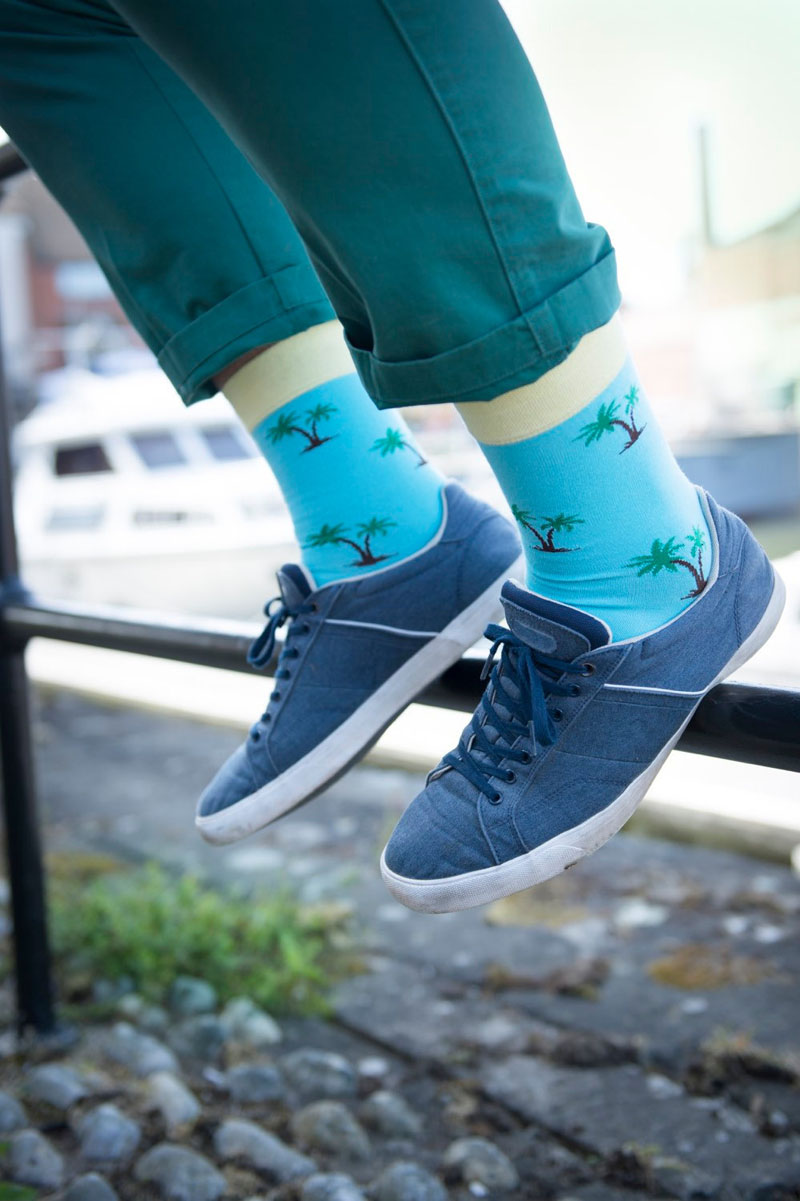 ---
8. Evoke your inner super hero with these yellow and red lightning bolt pattern socks.
---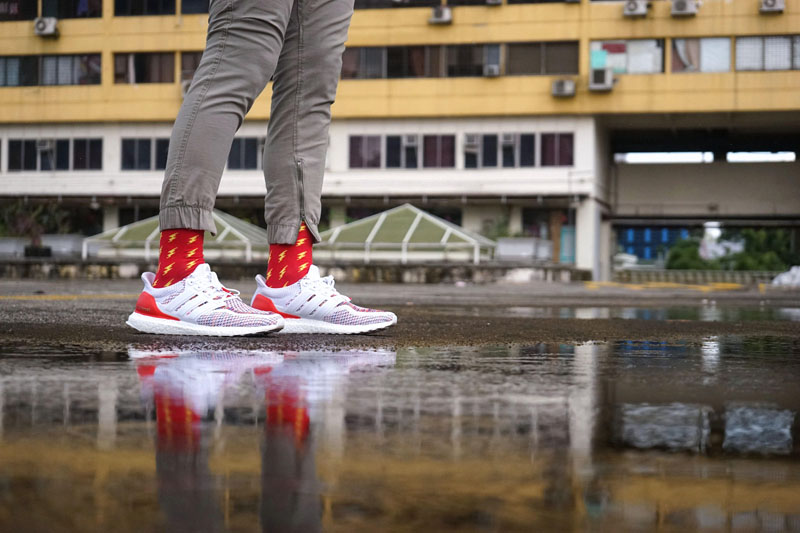 ---