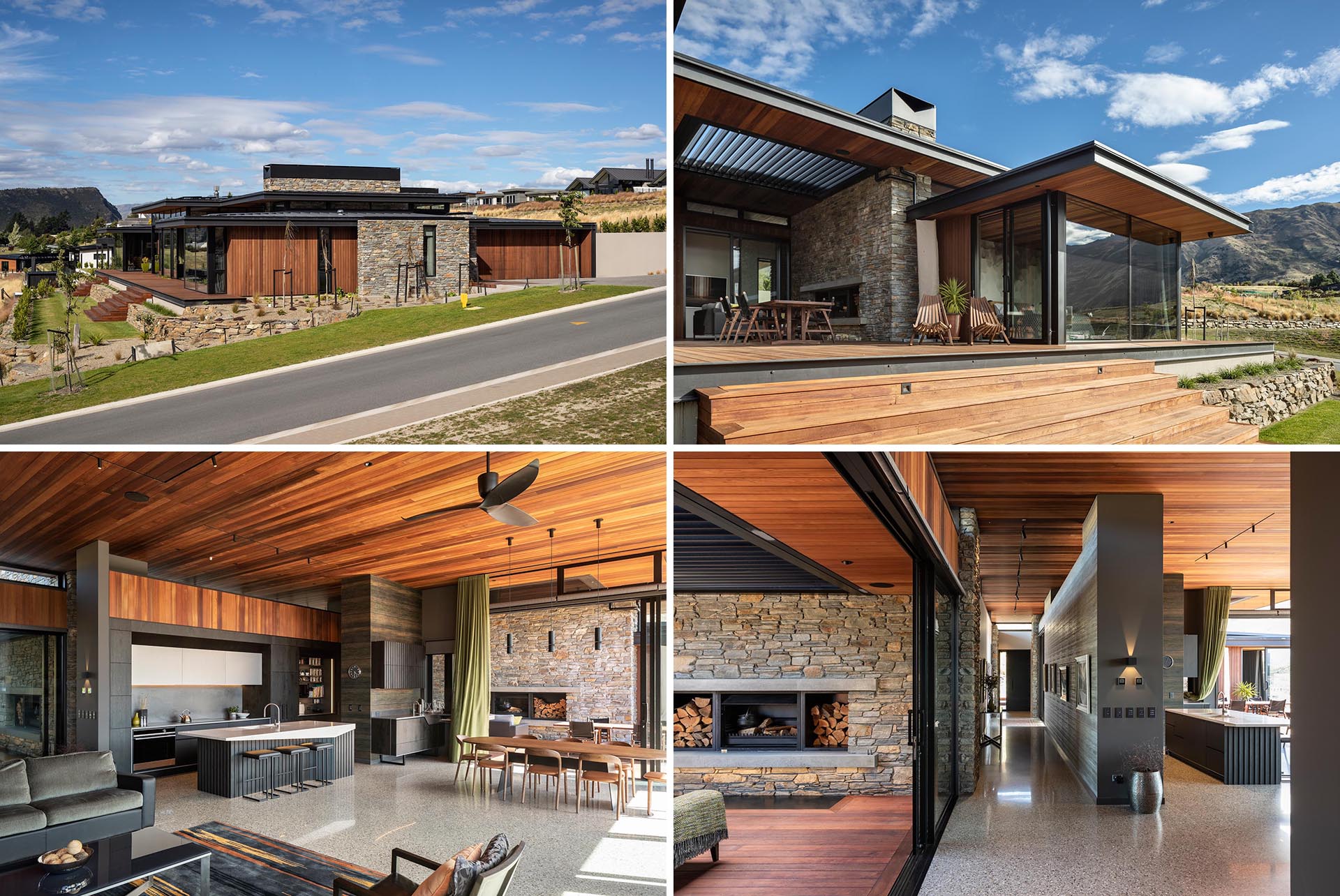 Barry Condon of Condon Scott Architects has designed a new home on a terraced lot in Wanaka, New Zealand, that showcases low-slung roofs and deep eaves.
Designed for an active, outdoors-focused couple who wanted a space where they could welcome their visiting children and grandchildren, the home has a classic and rustic, yet modern appearance.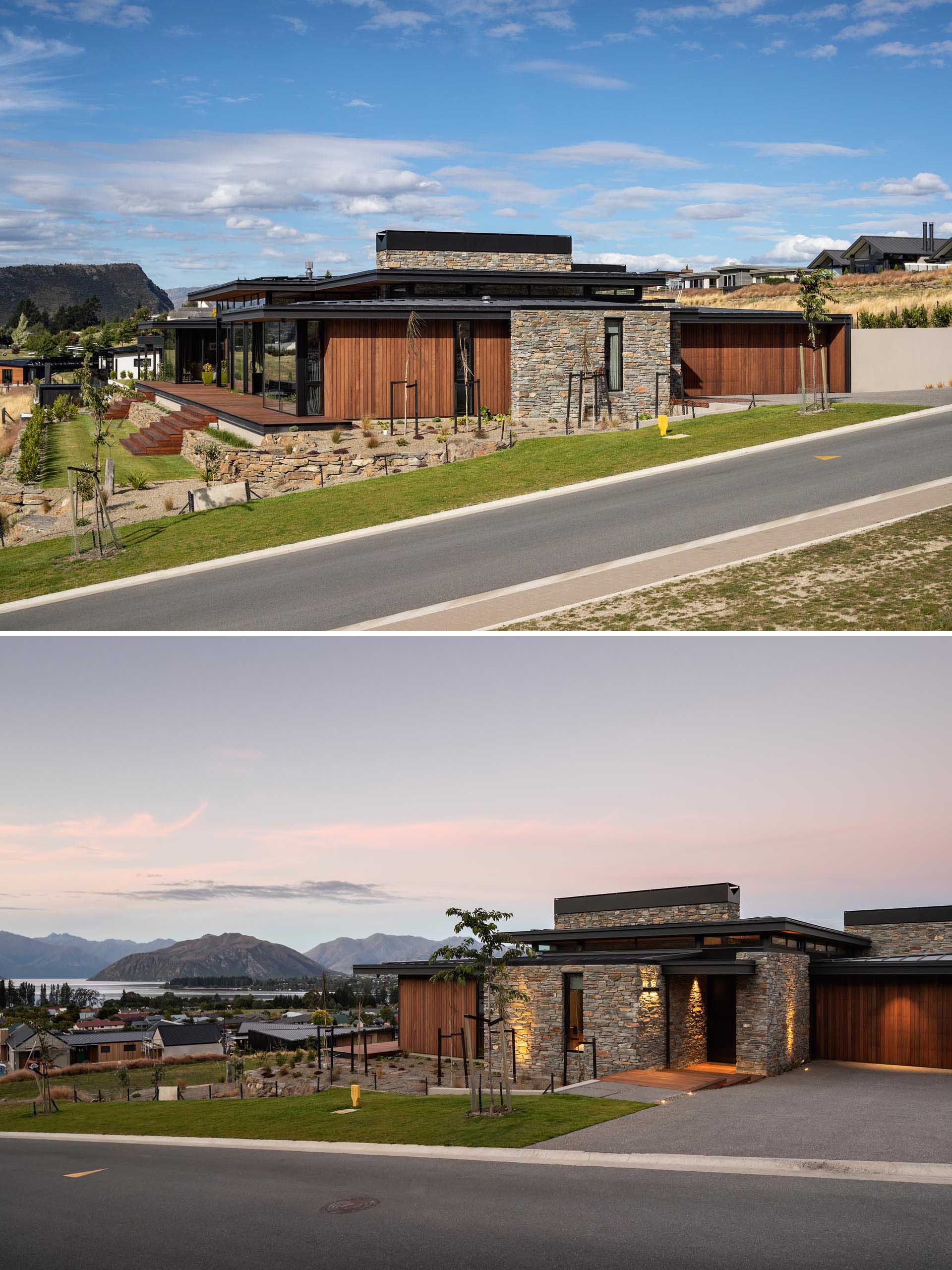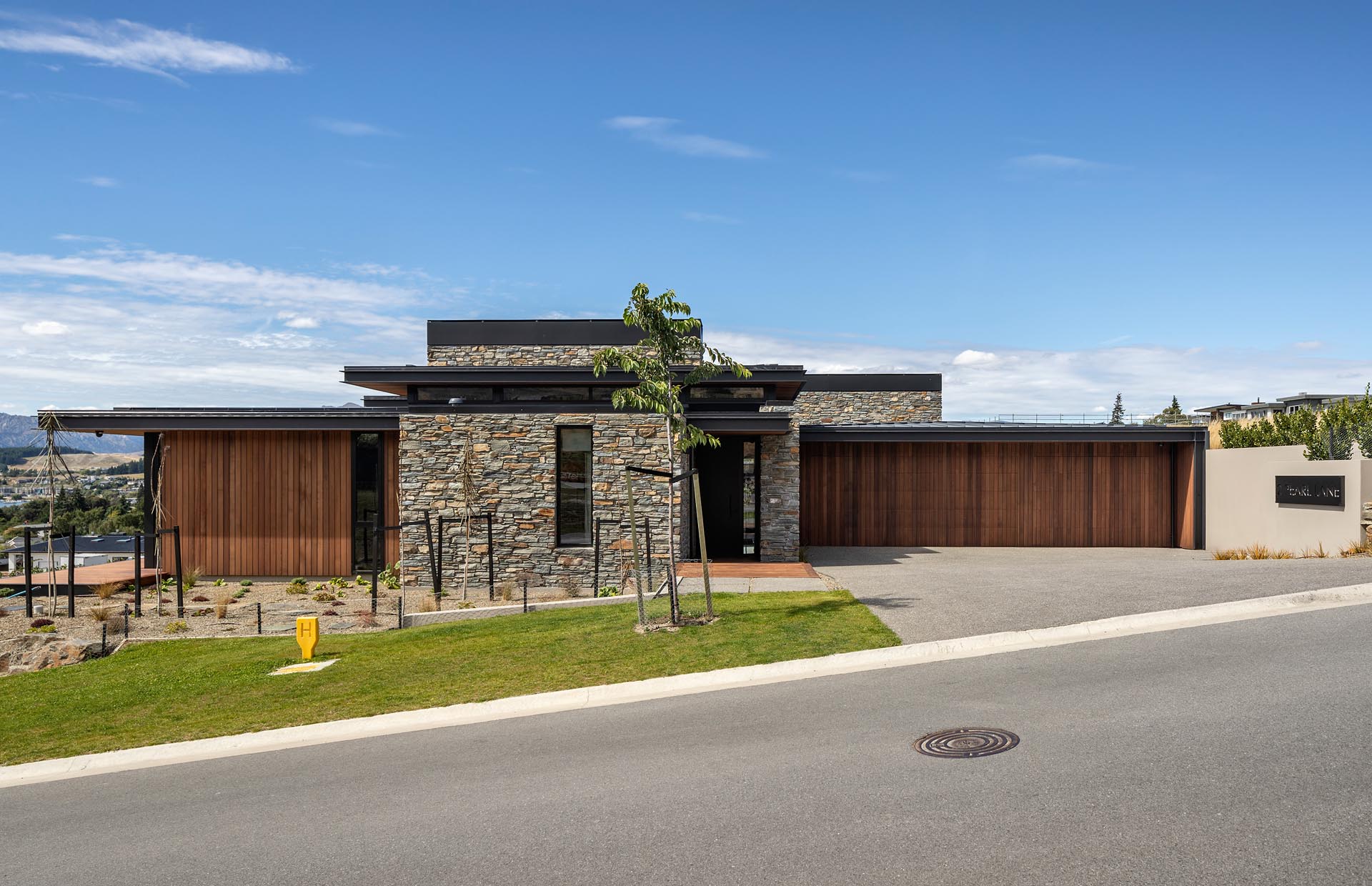 Using a palette of schist, metals, and cedar, with exposed structural steel fascias to add a touch of grit, the house appears in keeping with the alpine and rural landscapes of the area.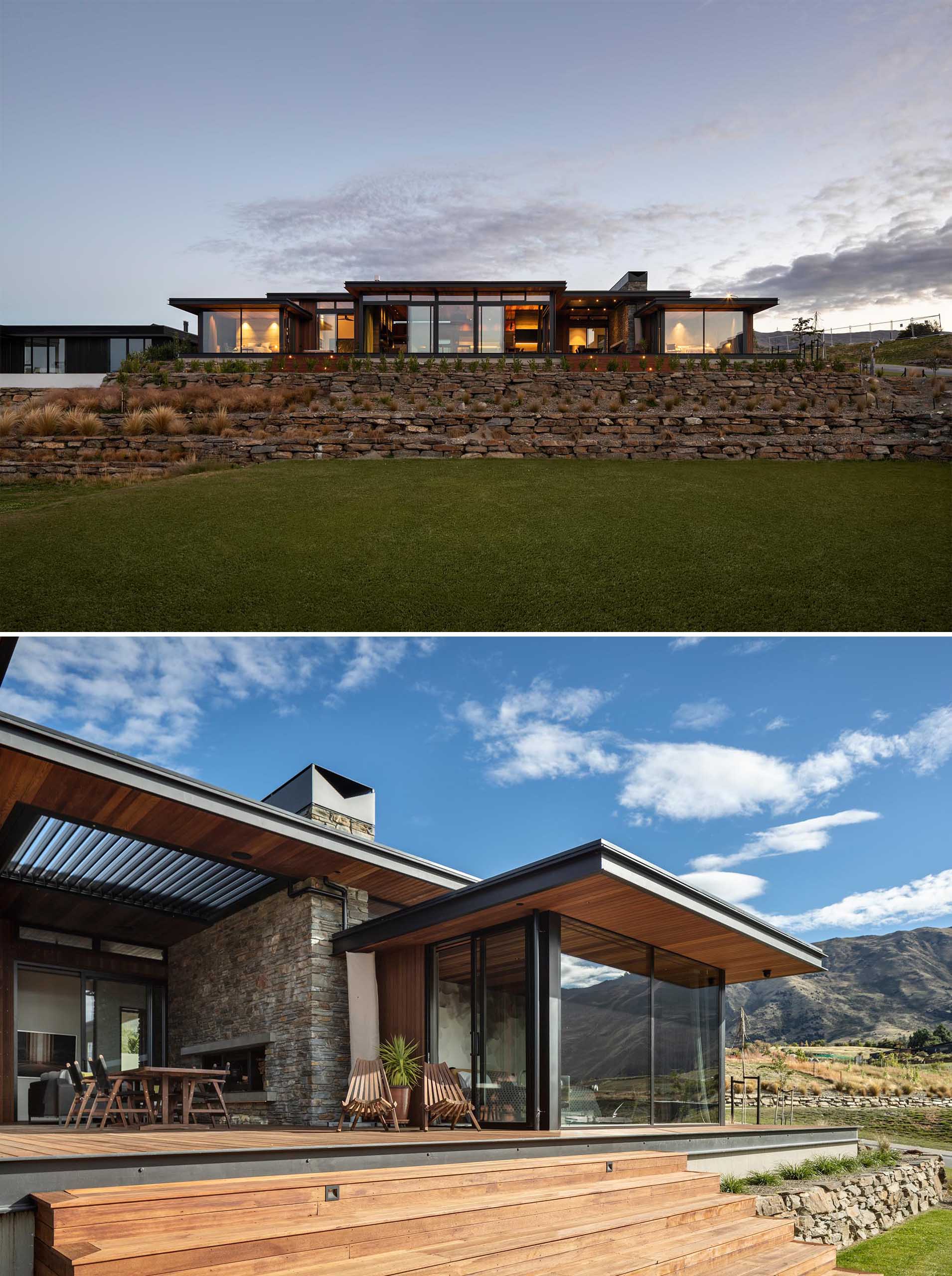 A deck with steps that lead down to the yard also connects with the interior spaces and a courtyard.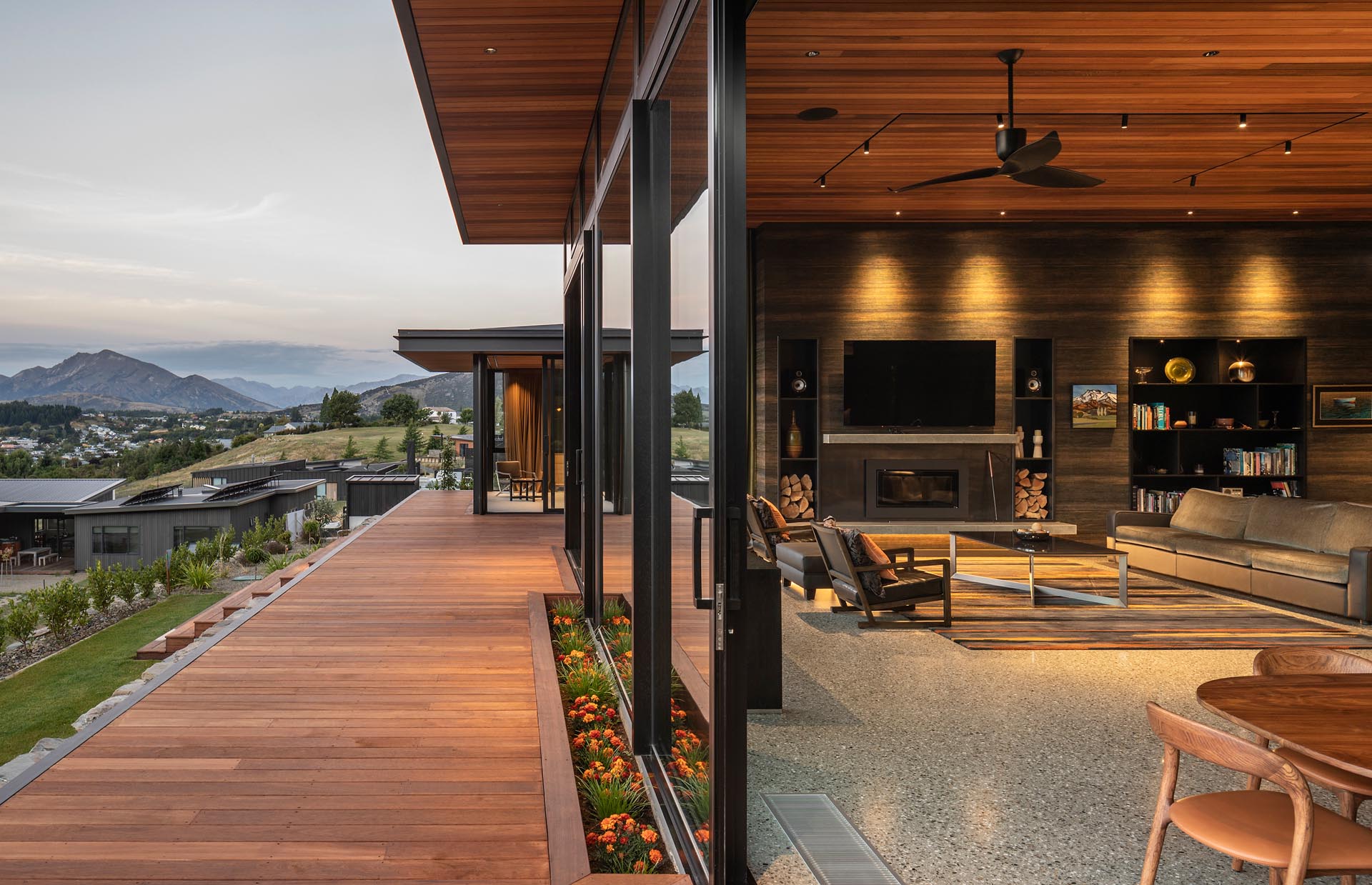 The architect mentions, "The sliding slatted timber screens are a unique and special feature of the courtyard. It has an indoor/outdoor feel with the indoor garden and operable screens, and the louver roof allowing it to become a 'room".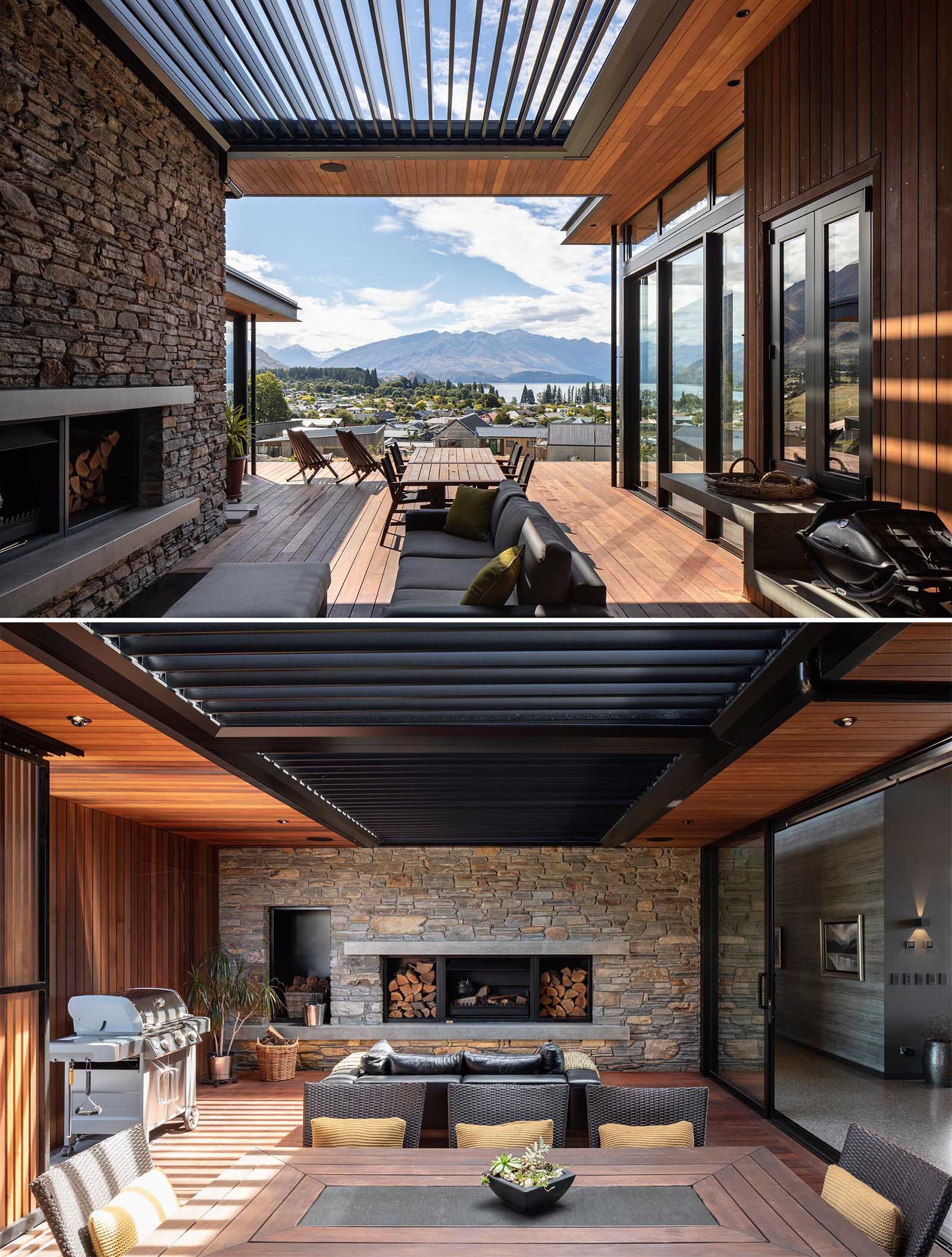 Sliding glass doors connect the courtyard, which features a fireplace, BBQ, lounge, and dining area, with the interior of the home.
Clerestory windows around the boundaries of the living room allow natural light to filter through into the heart of the home. The home's social areas are all open plan and are positioned to take advantage of the mountain and lake views in the distance.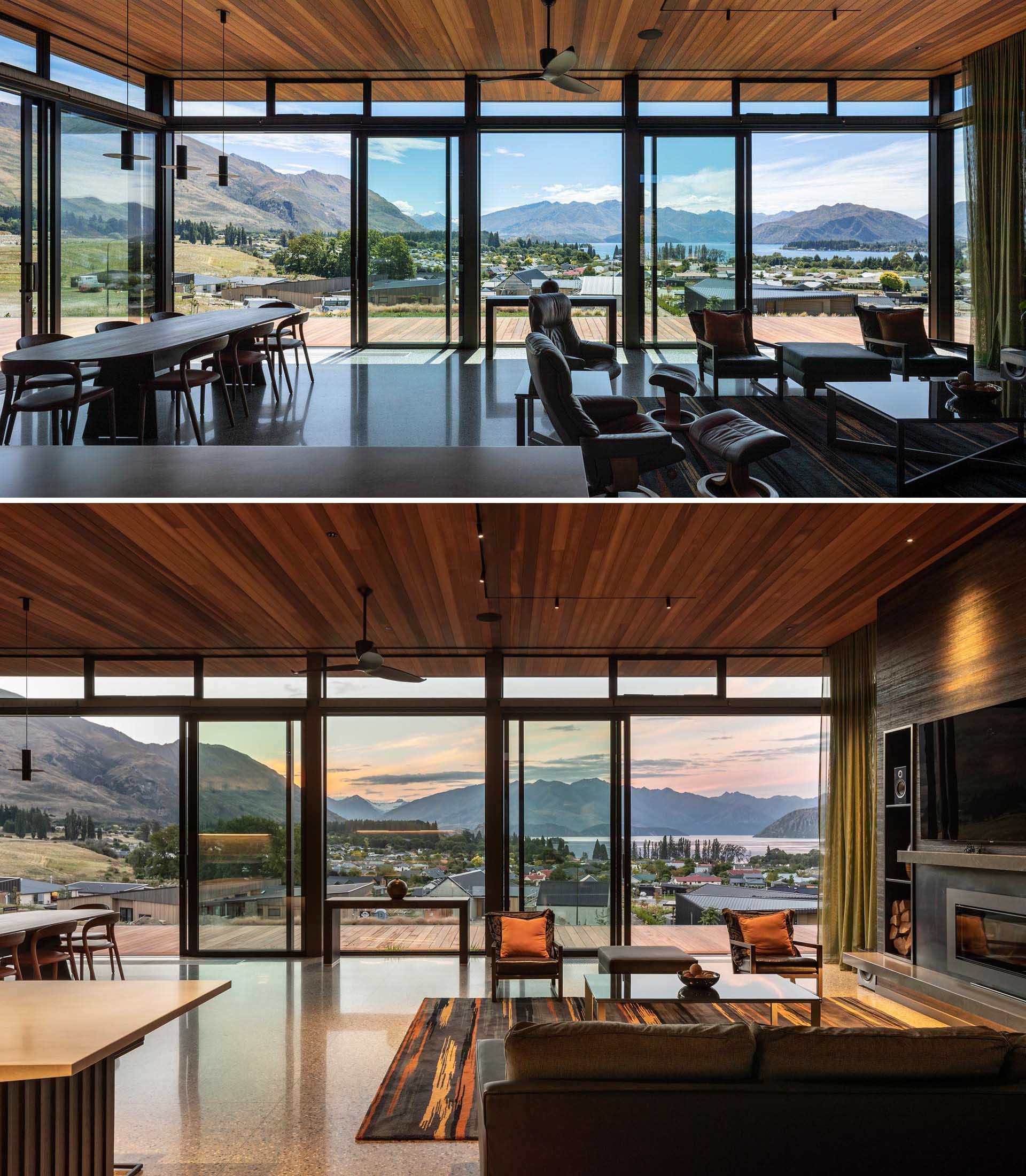 The deep colors and textures of the interior palette and natural exterior materials used throughout the home provide a rich backdrop to the sweeping views, with spaces planned to take in as much of the outdoors as possible while still keeping the homeowners warm and snug in winter.
The Elevations and Floor Plan