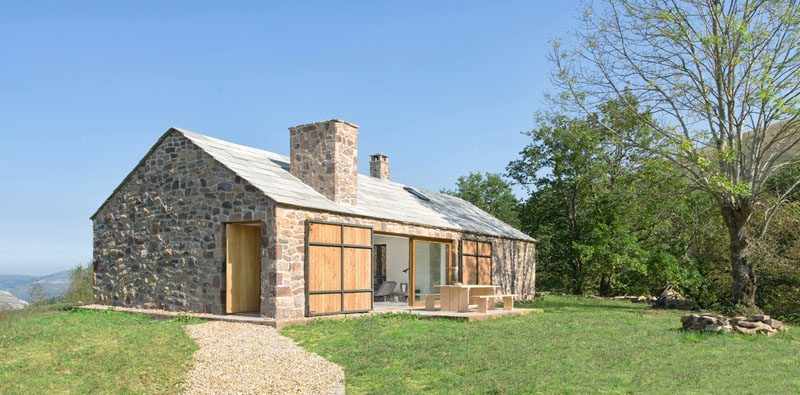 Laura Alvarez Architecture has designed Villa Slow, a holiday retreat in the North of Spain that replaced where a stone-ruin once sat.
Based on a traditional construction called 'cabaña pasiega' (peasant cabin), Villa Slow is a stone cottage with a contemporary twist. All of the materials used to build Villa Slow are reused from the old stone shed or come from the area of Cantabria.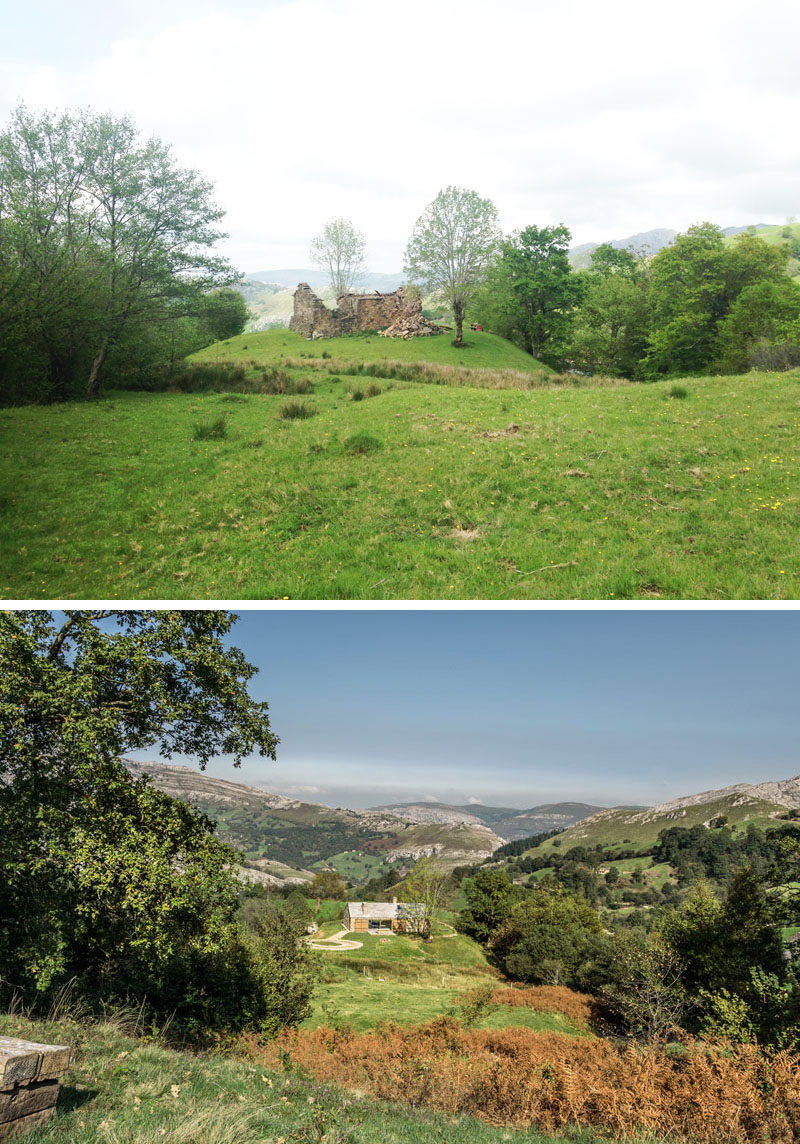 ---
The rough exterior stone-walls and roofs contrast the bright white and wood contemporary interior.
---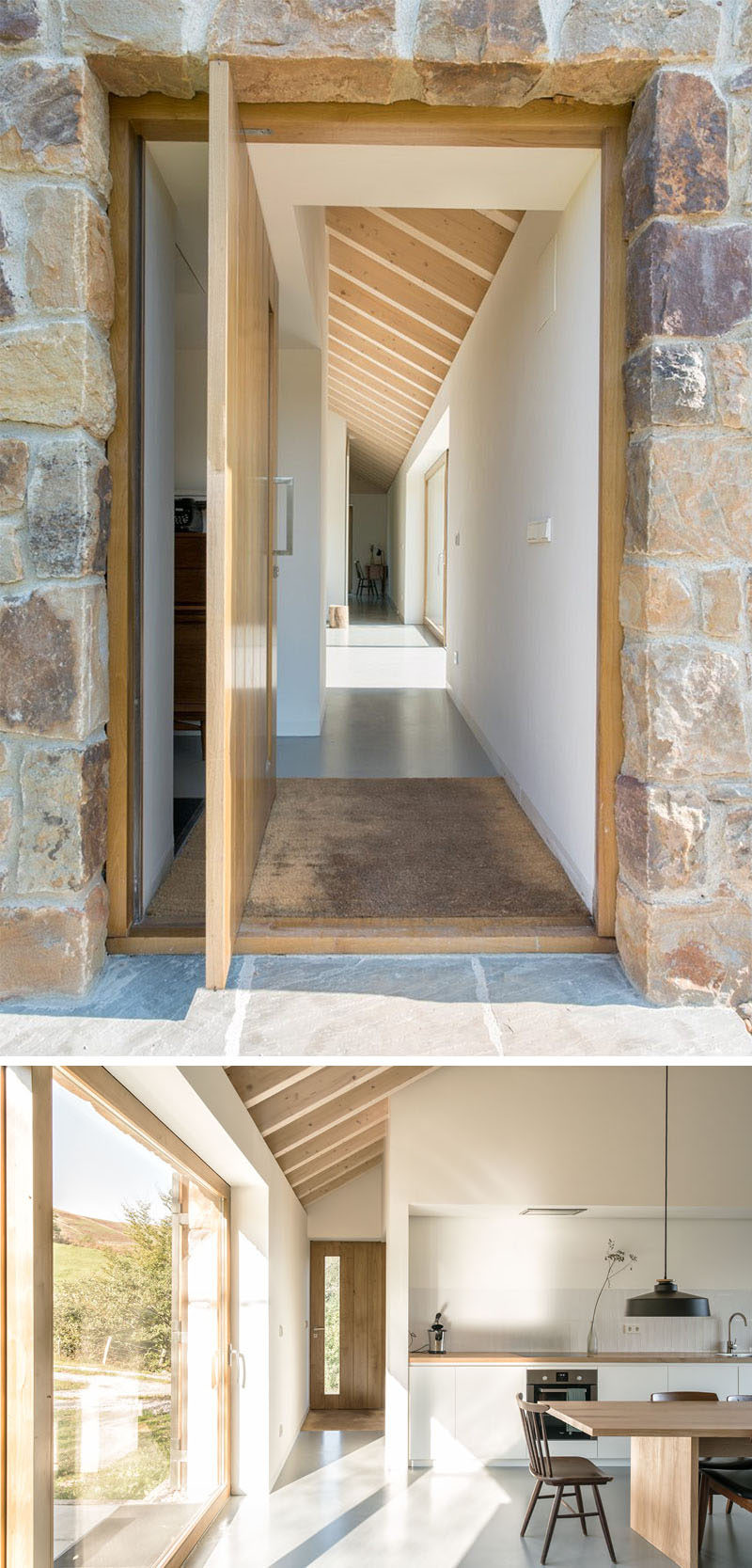 ---
The main area of the cottage with a living room, dining area and kitchen has two large panoramic windows that face opposite directions.
---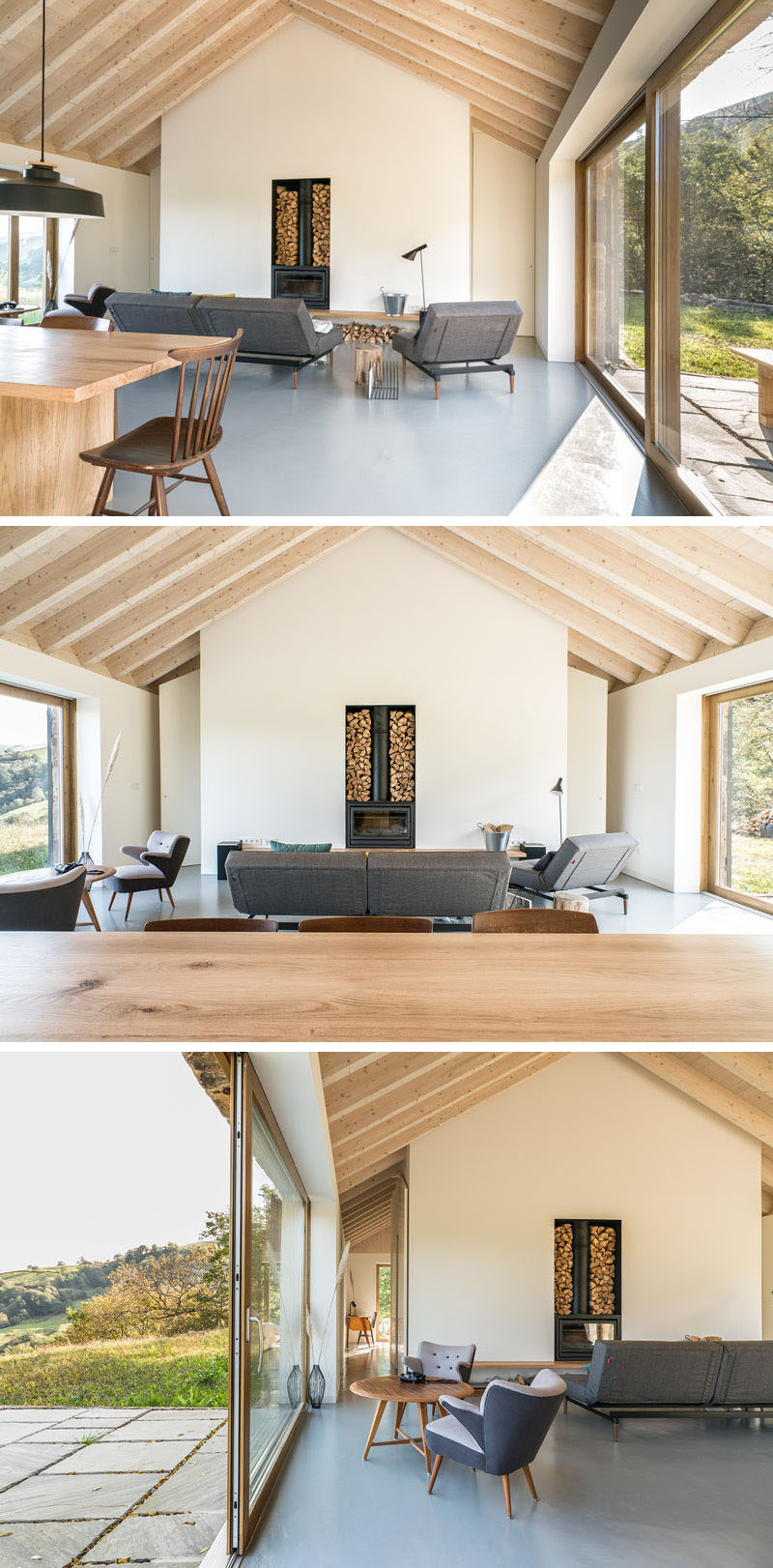 ---
On one side, there's a small patio with expansive views of the mountains and valleys in the distance.
---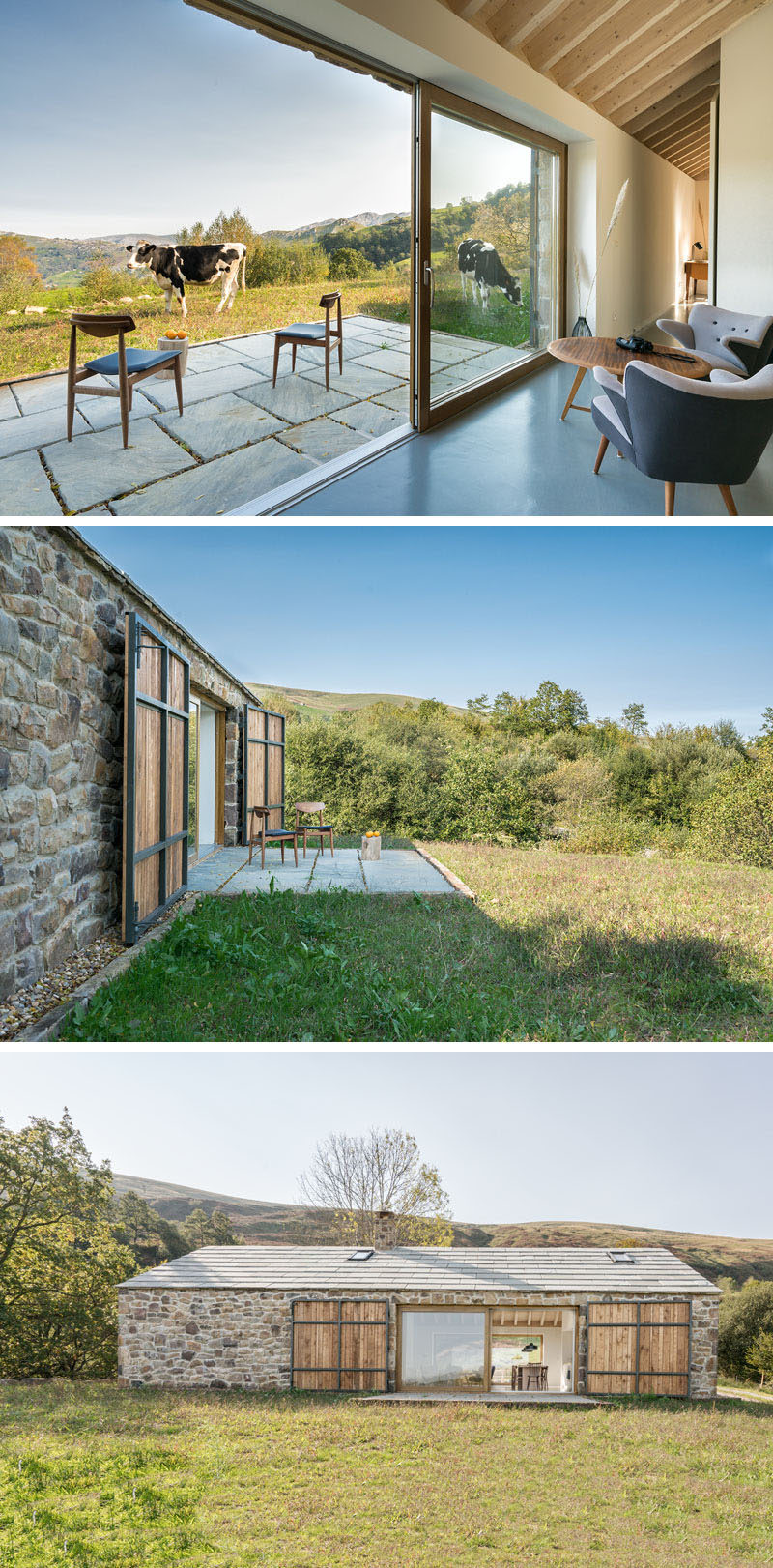 ---
The interior has plenty of wood elements to give a warm feeling, while a combination of classic sitting furniture, minimalist elements and a fireplace create a very calm and relaxing space.
---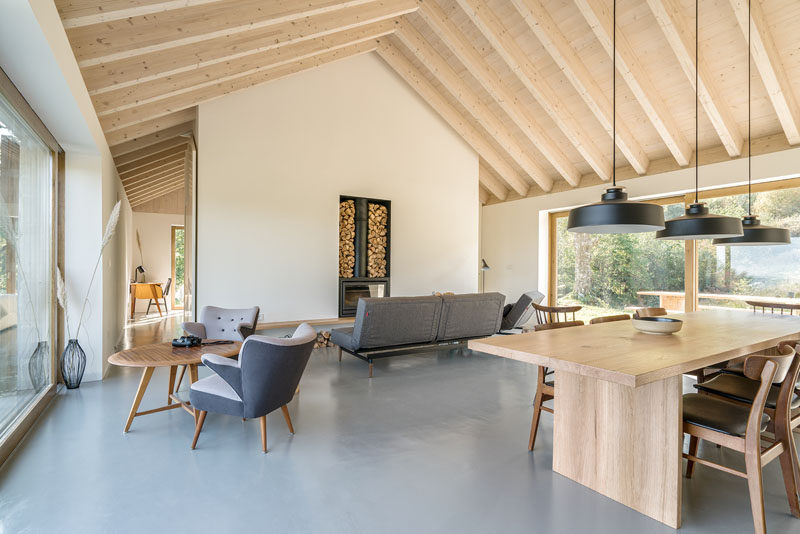 ---
On the other side of the living room there's an outdoor dining area that opens up a grassy field. Large wood and steel doors can be closed to protect the cottage from the elements, and provide privacy if needed.
---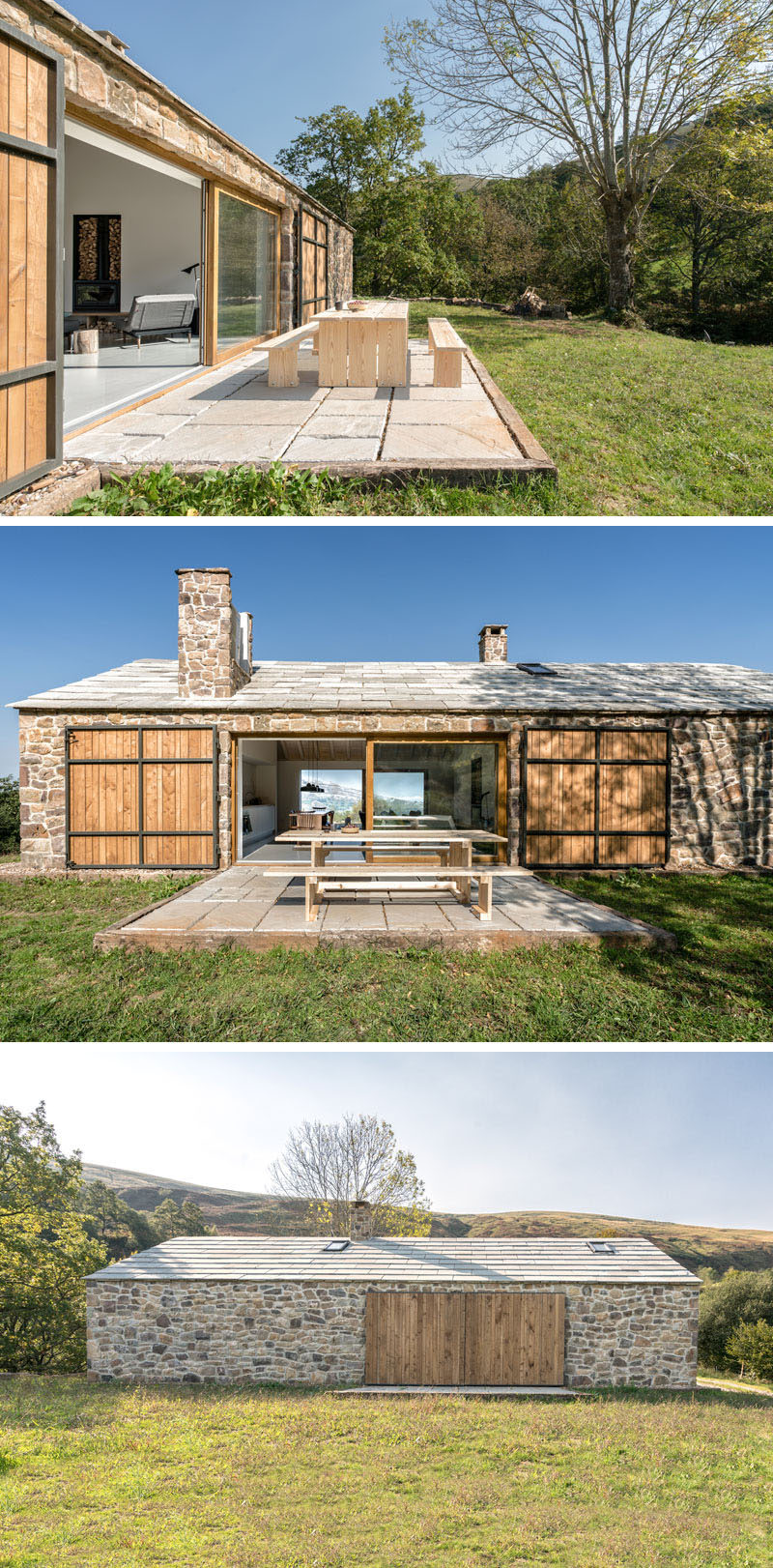 ---
The cottage has two bedrooms that are located down small hallways on either side of the living room.
---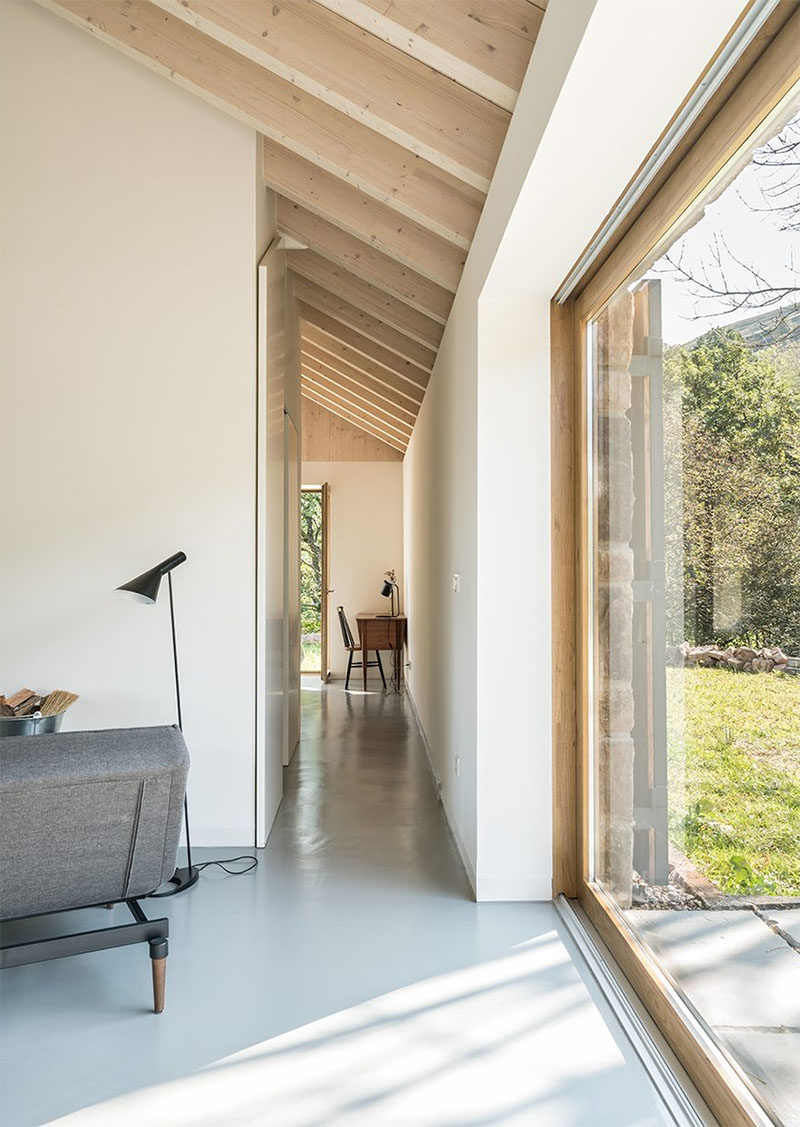 ---
Due to the generous height of the ceilings, a mezzanine is located on top of the bathroom core to allows for additional sleeping areas that are suitable for a couple or children.
---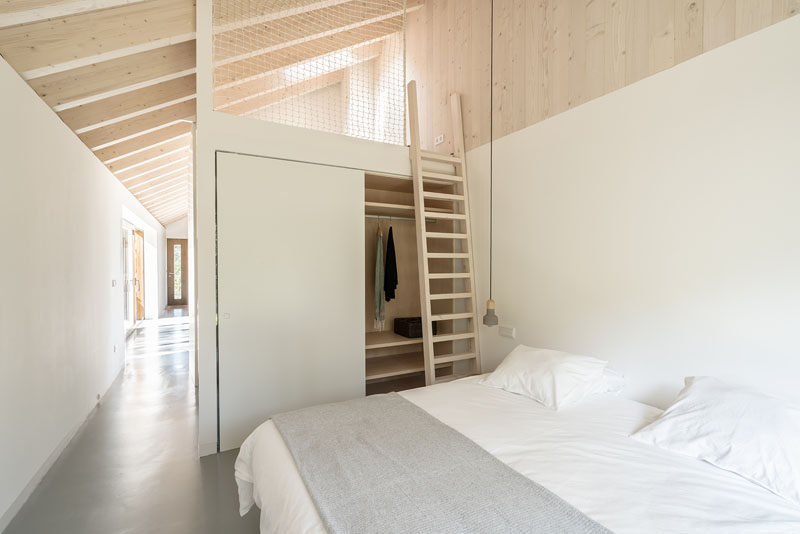 ---
Each bedroom has its own fully equipped bathroom with a shower that has views of the bedroom.
---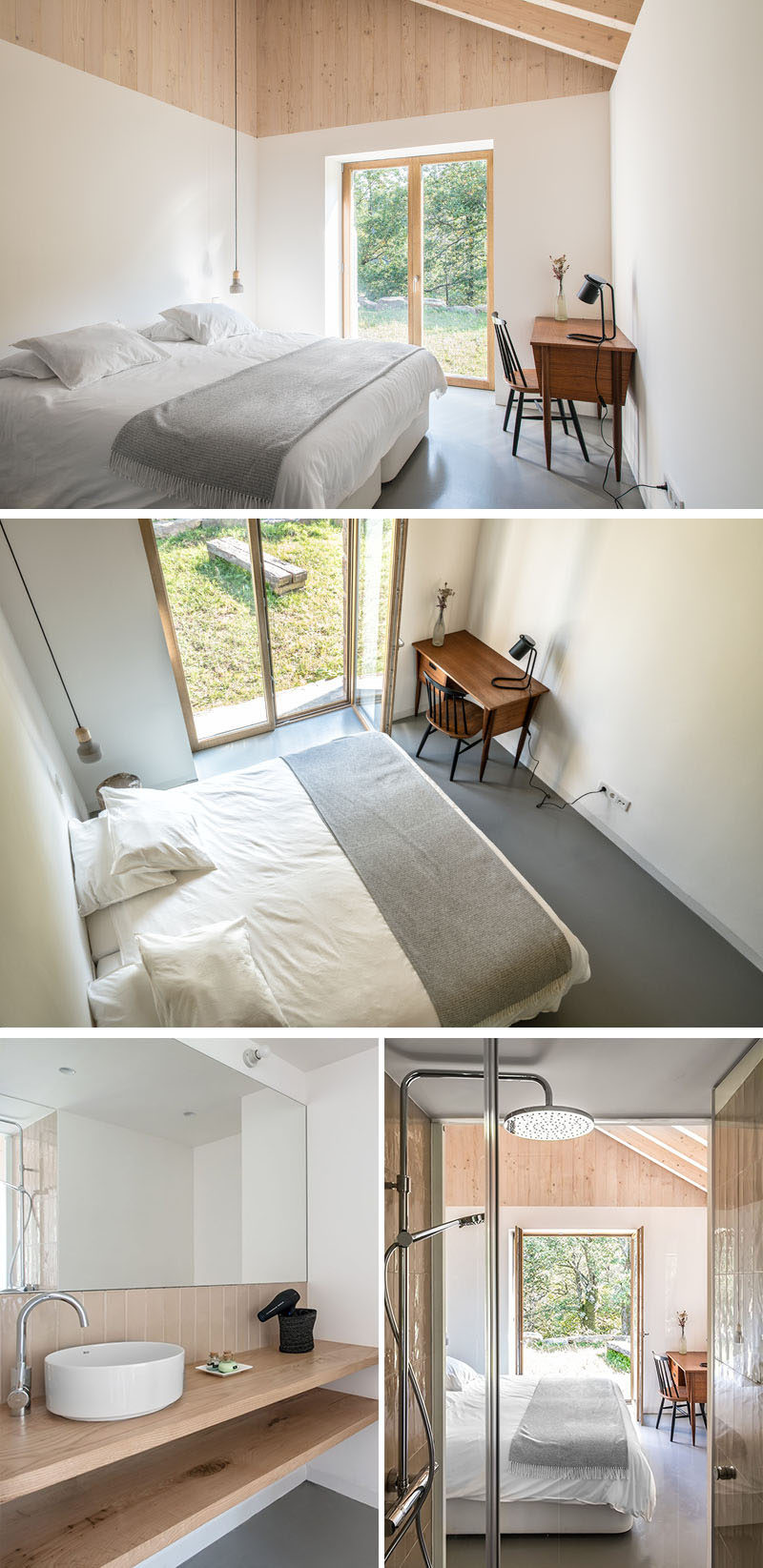 ---
The bedrooms have been designed to be mirror images of each other, with high ceilings and minimal furnishings.
---

---
Both bedrooms also open up to the grassy area at the end of the cottage, and due to the position of the cottage, they receive the bright morning light.
---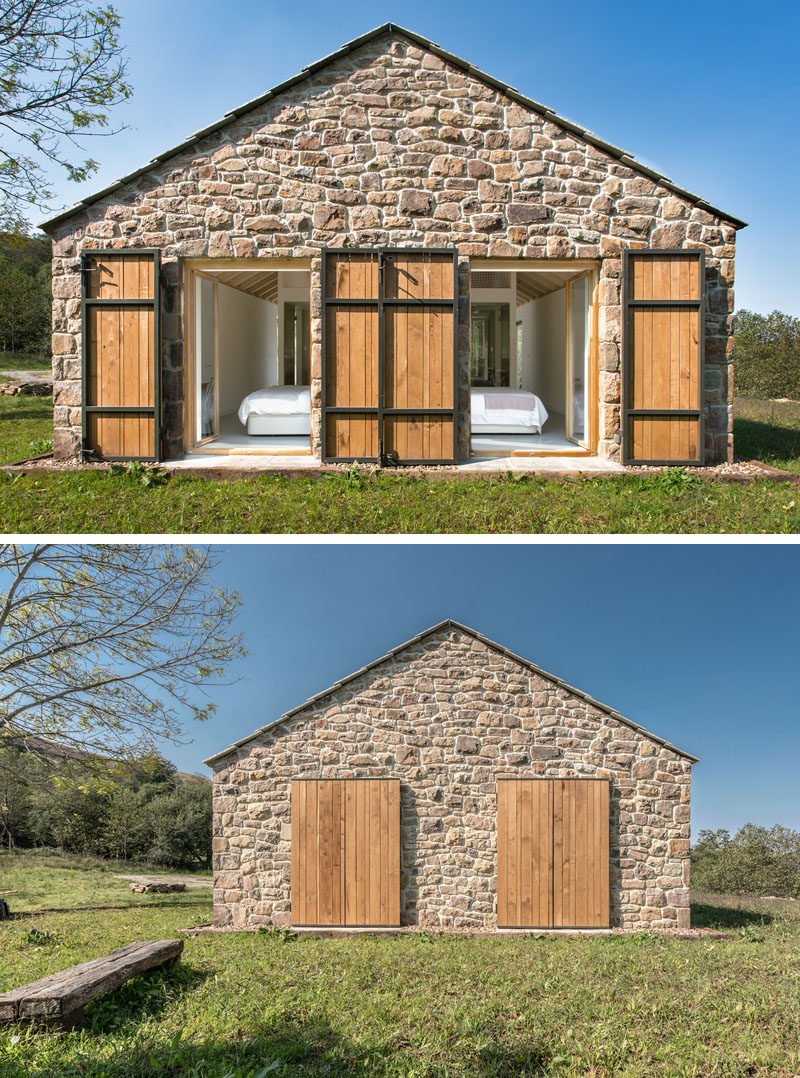 ---
Here's a look at the floor plan that shows the layout of the interior.
---
Photography by David Montero | Contractor: SOAL inversiones | Interior wood works: Carpinteria Astillero