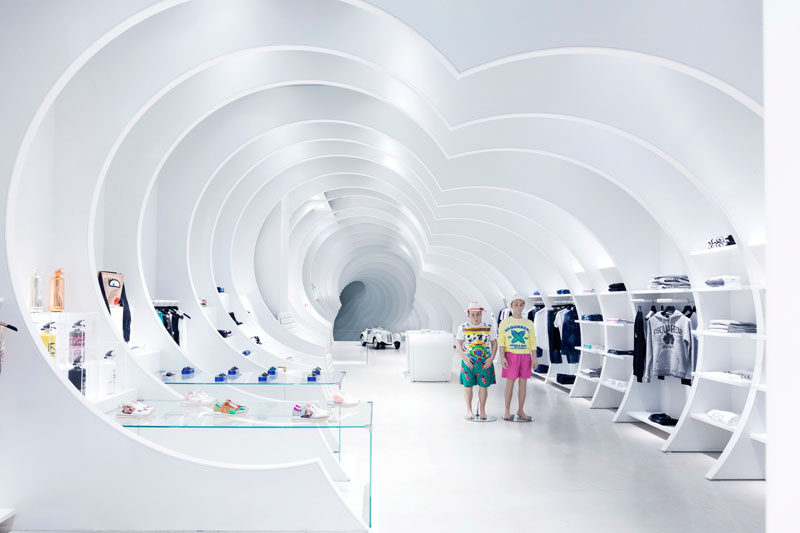 Architecture and interior design firm OHLAB, have recently completed the design for a new concept store named "In-sight," that's located in Downtown Miami.
On the facade of the store are two red interlaced circles that represent binoculars, the logo of the brand. Looking through these 'binoculars' and into the interior, there are 24 white panels that have been placed throughout the length of the store to create a tunnel.
At the end of the space, a graphic panel features a trompe d'oleil creating an illusion of continuity beyond the limits of the store.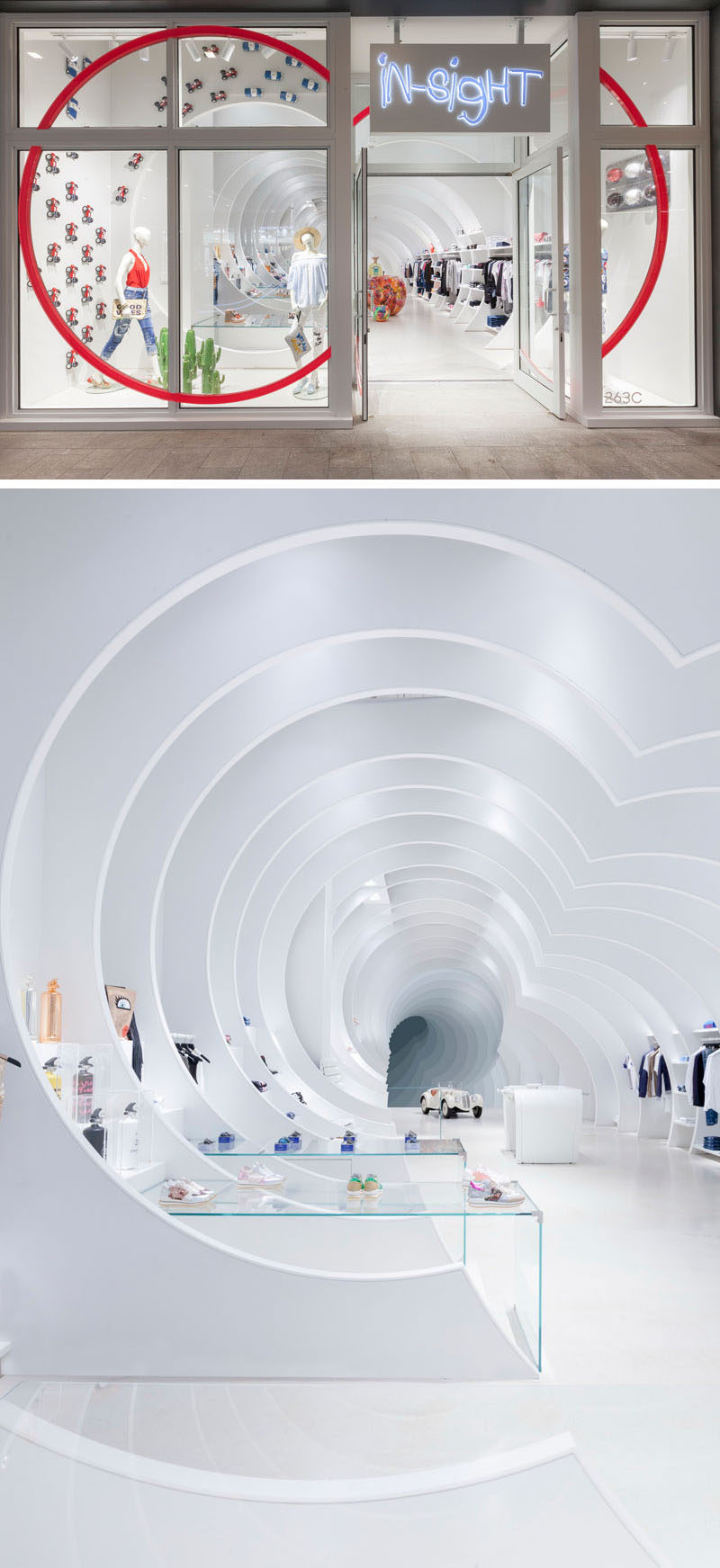 ---
The gaps between each of the panels have a range of uses, like product display, storage or seating, which can all be integrated in the design. Also, by having the panels and floor white in color, it allows the products to stand out and be noticed.
---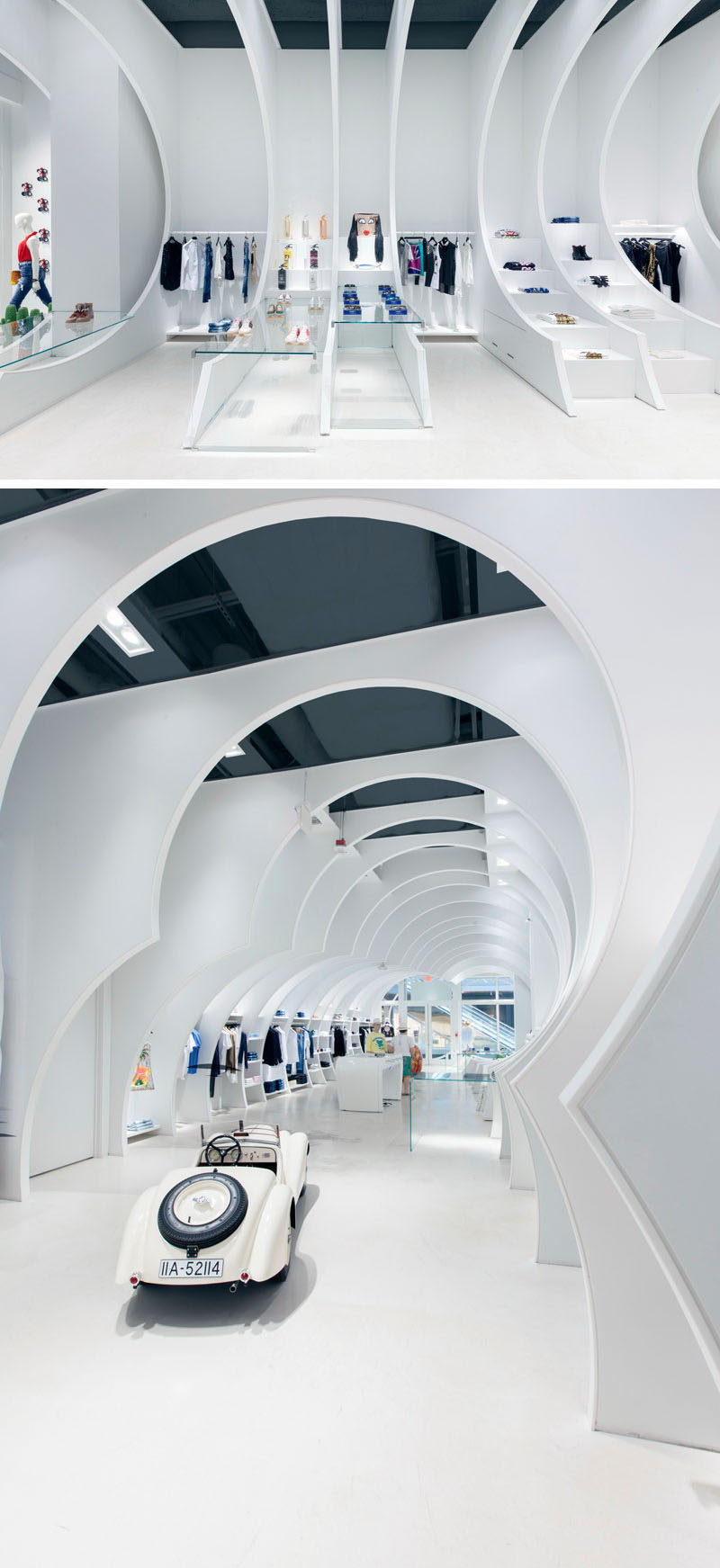 Photography by Patricia Parinejad | Architecture and Interior Design: OHLAB (Team: Paloma Hernaiz and Jaime Oliver with Rebeca Lavín, Rosa Fuentes, Amaia Barazar, Manuela Sánchez, Silvia Morais, Luzia Butnariu, Amalia Stavropoulou, Sandra Wereszka)
---